---
Affordable and tasty food in Jurong
---
Let's face it, not all of us can afford to spend lavishly on our meals every day. Whether you enjoy hunting down cheap food or you're a student on a budget, we're here to help you out. Here are some affordable dining options in Jurong, from hawker favourites to cafes and restaurants you can hit when you're around the hood.
---
1. The Usual Place
---
Tucked in a nondescript area amidst a cluster of retail shops near Chinese Garden MRT Station, The Usual Place is a small cafe selling food at pocket-friendly prices. The entire menu is under $13 nett and diners can expect no-frills, delicious fare here. If you're a fan of salted egg yolk, don't forget to give their signature Salted Egg Yolk Prawn Pasta ($12.90) a shot. This popular dish is made using fresh prawns and al dente pasta tossed with a rich, creamy salted egg yolk sauce. They've also got an affordable Fish & Chips ($9.90) that comes with a generous pile of fries.
Address: 346 Jurong East Street 31, #01-73, Singapore 600346
Opening hours: Tue-Fri, Sun 11am to 3:30pm, 5:30pm to 10pm, Sat 11am to 3:30pm
Tel: 6425 1517
Website
Find out where else to get fish and chips in Singapore for $12 or less.
---
2. Ron Sheng Fish Head Bee Hoon
---
If you're a sucker for fish soup, this is one place to tick off your food bucket list. Ron Sheng Fish Head Bee Hoon has always seen long queues with their excellently fried fish, generous portions and tasty broth. One bowl of Fried Fish Bee Hoon used to be $3 but prices have since increased to $4 after the food centre underwent renovation works. Nevertheless, it's still worth it for the portions and taste.
Address: Blk 254 Jurong East Street 24, #01-44, Yuhua Village Market & Food Centre, Singapore 600254
Opening hours: Fri-Wed 8am to 11pm
---
3. PocoLoco Microbrewery
---
Located at Snow City, PocoLoco offers legit Italian cuisine at prices up to 50 percent less than other restaurants in town. Dig into mains such as Risotto al Fegato d'oca ($15), which comes with foie gras, and Granchio ($12) pasta with crab meat. Their Pollo alla Milanese ($12), AKA breaded chicken tenders with arrabiata sauce, is also worth a try.
Address: 21 Jurong Town Hall Road, Level 2, Snow City, Singapore 609433
Opening hours: Daily 12pm to 3pm, 6pm to 11pm
Tel: 8438 3833
Website
---
4. Heng Huat Boon Lay Boneless Duck Noodles
---
If you are around Jurong West, be sure to take a few extra steps and pop by Boon Lay Place Food Village for some Boneless Duck Noodles ($3.50) at Heng Huat. Each bowl comes with a hearty portion of noodles, black sauce, a generous handful of beansprouts and tender duck slices. Top it all off with some chilli sauce, mix them up and feast away!
Address: 221B Boon Lay Place, #01-140, Boon Lay Place Food Village, Singapore 641221
Opening hours: Tue-Sat 5:45am to 10am, 4:45pm to 7pm, Sun 5:45am to 10am
Find out what else to eat at Boon Lay here.
---
5. 2211 Mookata

---
The affordable 2211 Mookata is popular among NTU students due to its proximity to the university. They offer a variety of seafood, vegetables and meats prepared using their signature marinades. Each plate starts from $1.90. Wash all the food down with their signature Thai Ice Milk Tea or Ice Lemon Tea at $2.50 each – yum!
Address: Blk 907 Jurong West Street 91, Singapore 640907
Opening hours: Daily 5pm to 3am
Tel: 9159 9729
Website
---
6. Sri Menanti Food Stall
---
You'll get the usual Malay fare such as nasi lemak, lontong and mee soto at Sri Menanti. While the food is not the best in Singapore, it's homely and comfortable, as each dish is attentively prepared by two lovely kakaks who run the stall. Most importantly, prices range from $2.50 to $3, so you'll barely notice the difference in your wallet.  
Address: Blk 254 Jurong East Street 24, #01-60, Yuhua Village Market & Food Centre, Singapore 600254
Opening hours: Daily 5:30am to 11:30am
---
7. Yan Chuan Roaster

---
Roast meats can be very pricey especially at Chinese restaurants. However, Yan Chuan, a takeaway roast meat joint, sells affordable roasts that have remained popular for their budget-friendly prices. A whole roasted duck comes at $16 while a whole roasted chicken is at $12. Besides these, they also have Small Golden Pigs ($108 each), Roasted Pork Belly ($20 per kg) and Honey Char Siew ($20 per kg).
Address: Blk 507 Jurong West Street 52, #01-164, Singapore 640508
Opening hours: Daily 8am to 6:30pm
---
8. ENAQ Restaurant

---
ENAQ is one of the more popular roti prata stalls around that draws supper crowds, especially on Fridays and weekends. The pratas here are crispy and come with your choice of fish, mutton or chicken curry, sambal chilli with ikan bilis, and sugar. Prices start at $1 per plain prata, with other interesting options such as strawberry and peanut butter prata that cost more. If you're not a huge fan of prata, they also serve other affordable dishes here, such as thosai, nasi goreng, mee goreng and oothappam.
Address: 303 Jurong East Street 32, Singapore 600303
Opening Hours: Daily 7am to 11pm
---
9. Seng Huat Homemade Fried Carrot Cake
---
Expect traditional, no-frills carrot cake slapped onto plates at Seng Huat. Unlike the evenly cut factory-made carrot cake pieces used at many other stalls, the ones here are homemade, roughly cut and fried with sweet black sauce, chai po and egg. They also offer the white version here, with prices per plate coming at $2, $2.50 or $3.  
Address: Blk 254 Jurong East Street 24, #01-48, Yuhua Village Market & Food Centre, Singapore 600254
Opening hours: Daily 8:30am to 9pm
---
10. Eighteen Chefs
---
Known for advocating social change and its commitment to hiring ex-offenders and youth-at-risk, Eighteen Chefs aims to provide quality yet affordable food to the masses. Students and NSFs on a tight budget can enjoy hearty Western food with special discounts every day, at any time! Everyone else can also get lunch specials comprising a main, a drink and a soup from 11am to 5pm. Choices include Striploin Steak ($15.80), Chicken Cutlet Pasta ($10.80), Teriyaki Chicken Burger ($9.80) and more.
Address: 2 Jurong East Central 1, #02-13, Singapore 609711
Opening hours: Daily 11am to 10:30pm (last order 10pm)
Tel: 6334 3606
Website
Menu
Click here for more info on other outlets.
---
Stretching your dollar
---
Dining cheap doesn't have to be boring and repetitive. Jurong is a treasure trove of cheap and affordable eats! Don't forget to jio your kakis, because what is good food without sharing it with your family and friends? Holler if you know of other affordable dining options in Jurong you think should be in this list.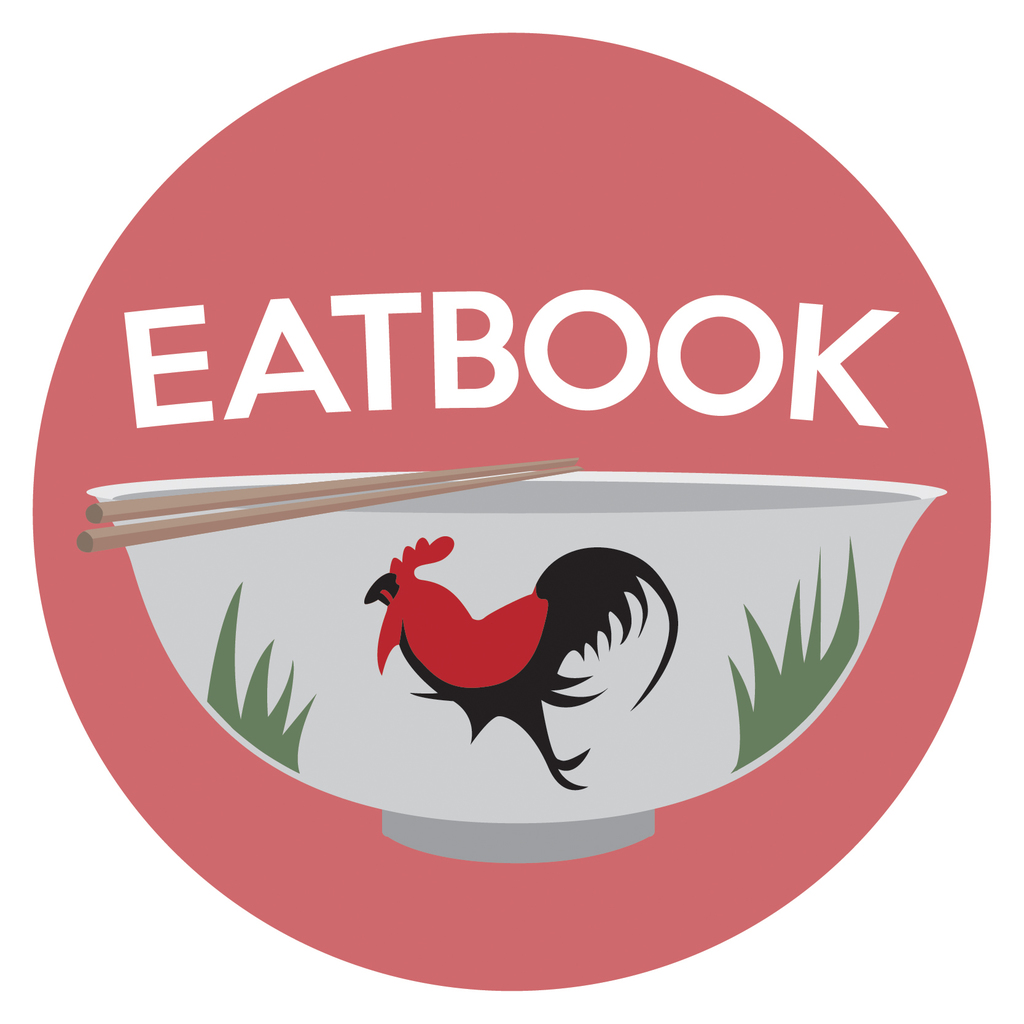 Drop us your email so you won't miss the latest news.