Get your cheese fix for $20
Update (4 April 2019): Hook On Steamboat has permanently closed.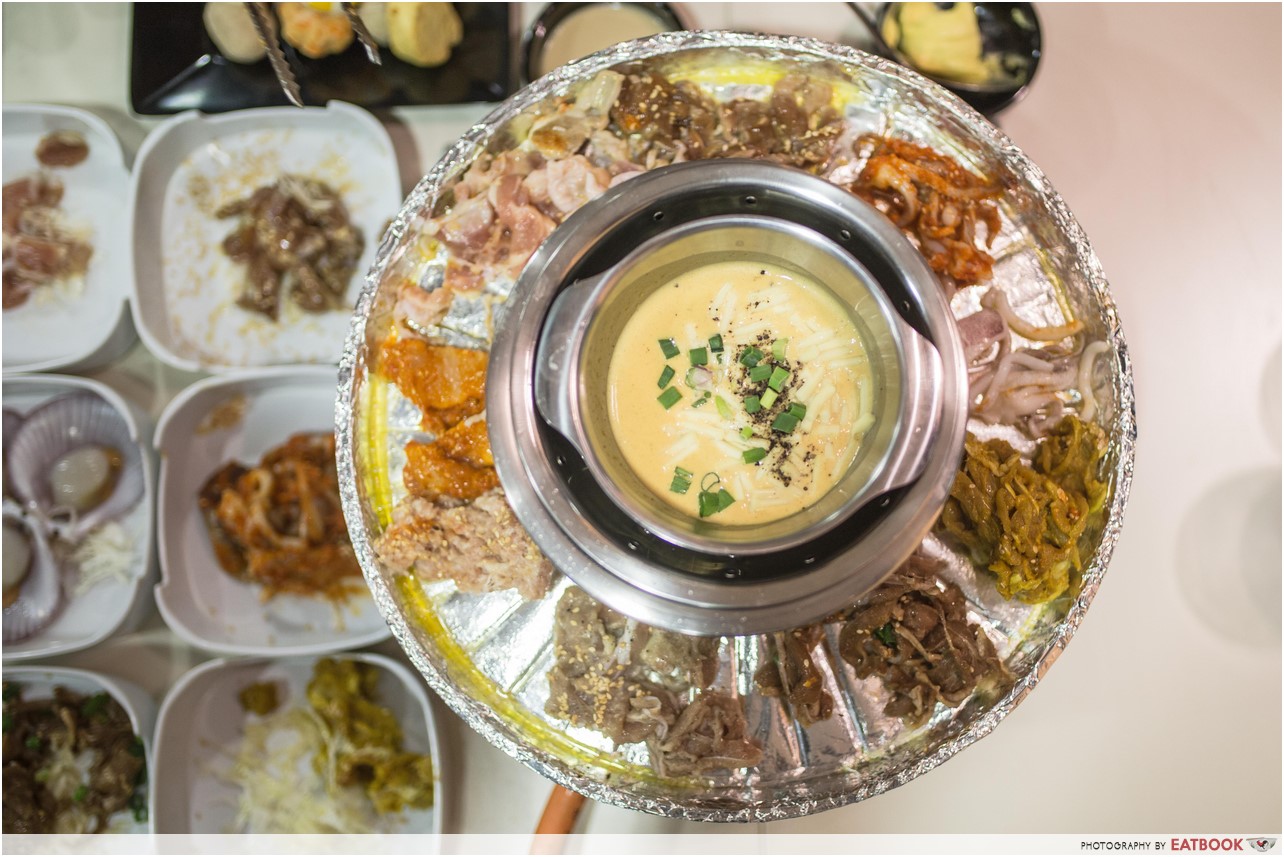 When it comes to planning group dinners, I'm always wrecking my brains for places that meet the needs of all my friends. And these people can be hella fussy. They want good food for less money AND large portions to boot – save me please.
Steamboat has always been my safety net when it comes to dinner plans, so when I heard there's Cheesy Nacho BBQ Hotplate at Hook On Steamboat, I was immediately – for the lack of a better word – hooked.
Cheese fondue steamboat at Hook On Steamboat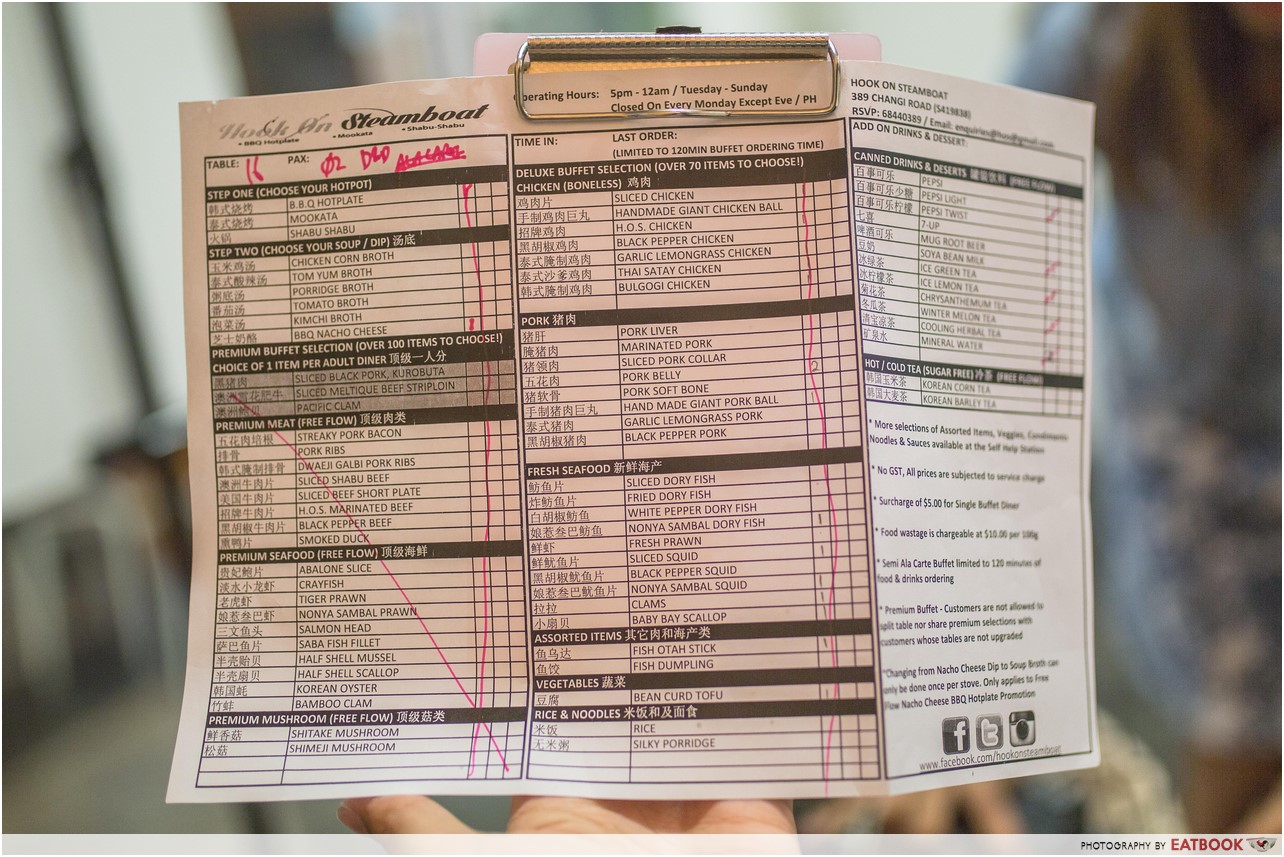 Like most steamboat places, we were given an order form right after we were seated. Needless to say, I checked "BBQ Nacho Cheese" straightaway.
As for ingredients, we were given a choice between Deluxe ($22.90+) and Premium ($26.70+) menus. The latter comes with more atas ingredients like abalone and kurobuta (black pork) but we decided to stick with Deluxe.
From the Deluxe menu, we ordered a selection of marinated fish and meats, otah fish sticks, half-shell scallops and Hook On Steamboat style chicken, which is mixed with oyster sauce.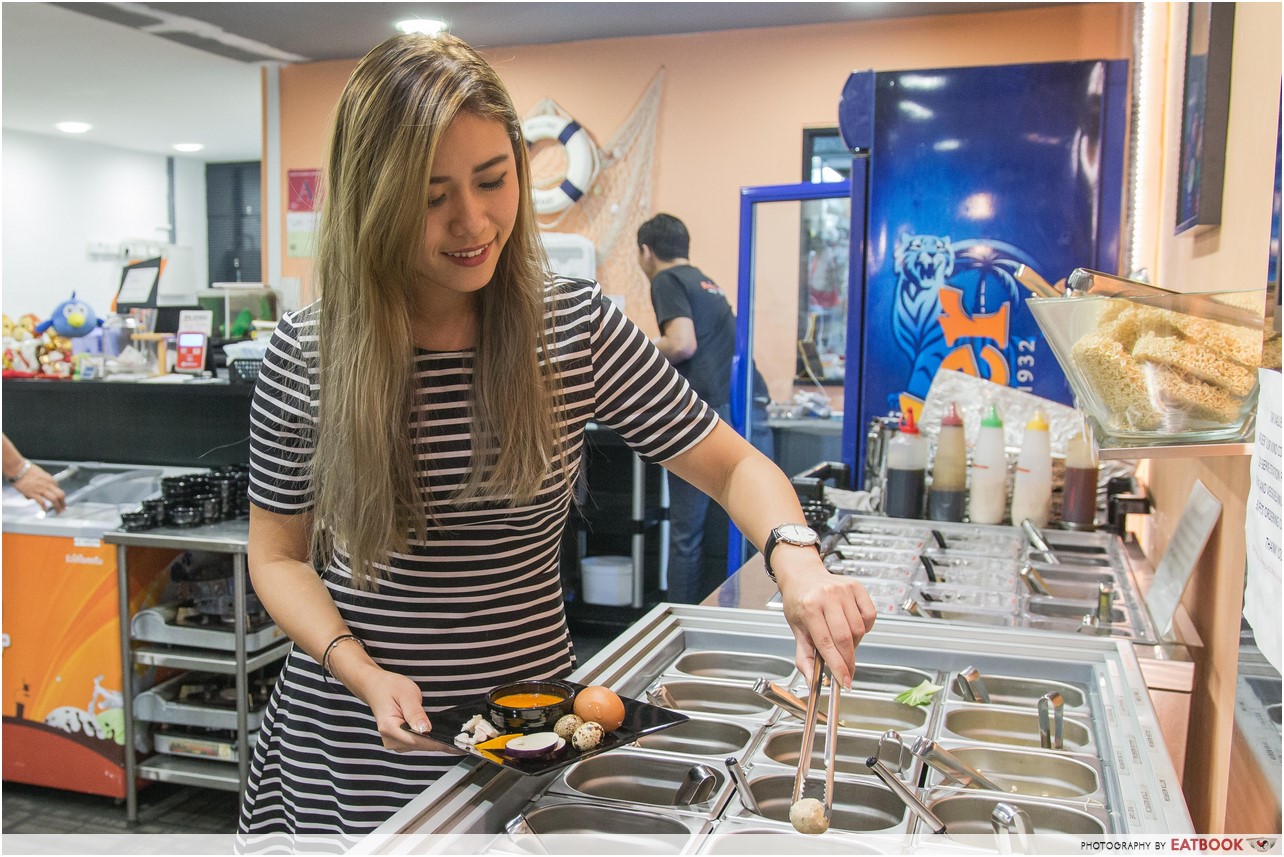 After handing over our order, we got up to check out the "salad bar", which should really be renamed as the "vegetable, frozen items and sauces bar".
From the selection of homemade sauces, I particularly liked Thai Sukiyaki sauce – a citrusy blend great for anyone who prefers their food with a mild kick. For those who want to turn up the heat, Fiery Hot sauce tastes like a much spicier version of chicken rice chilli.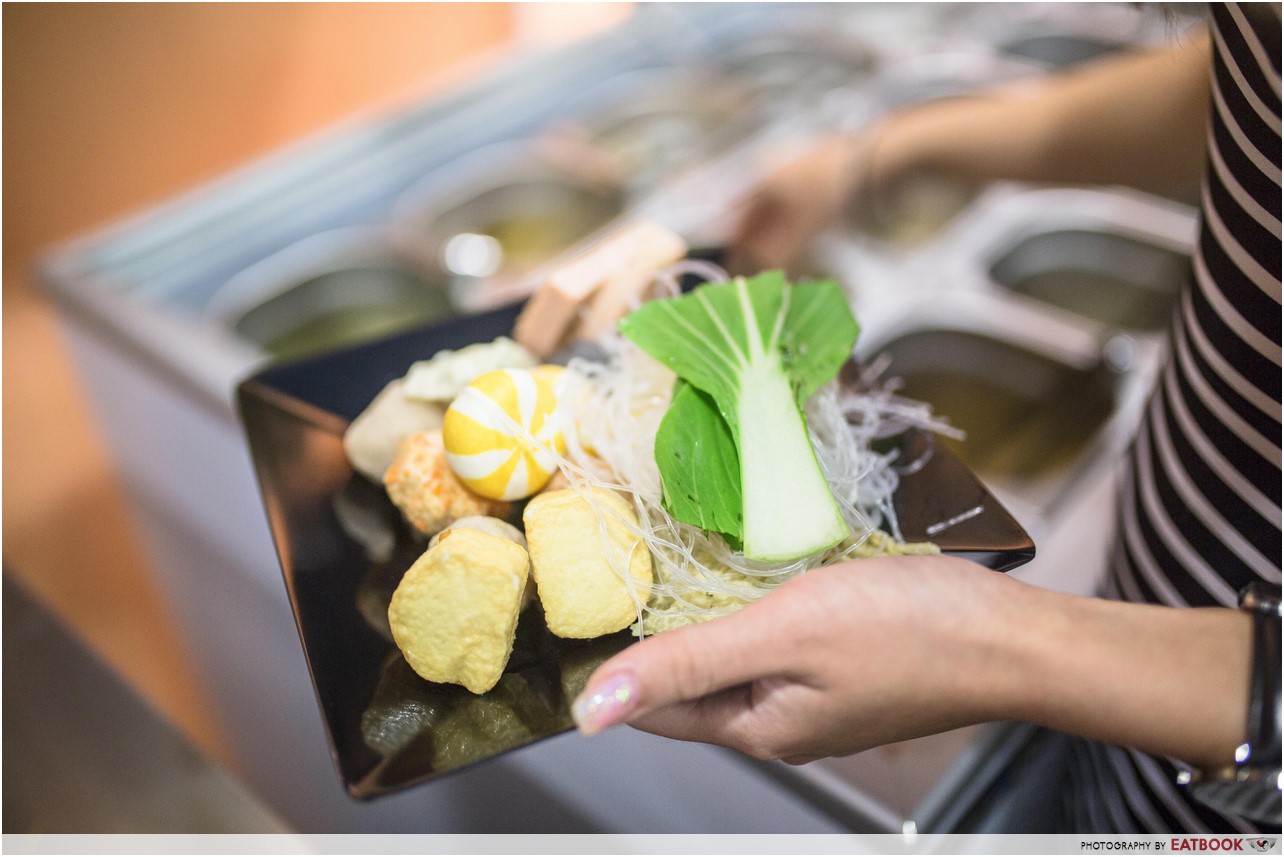 In addition to a range of veggies and carbs like tau pok (fried beancurd skin), bok choy and even spinach and carrot noodles, there's also a wide variety of frozen items.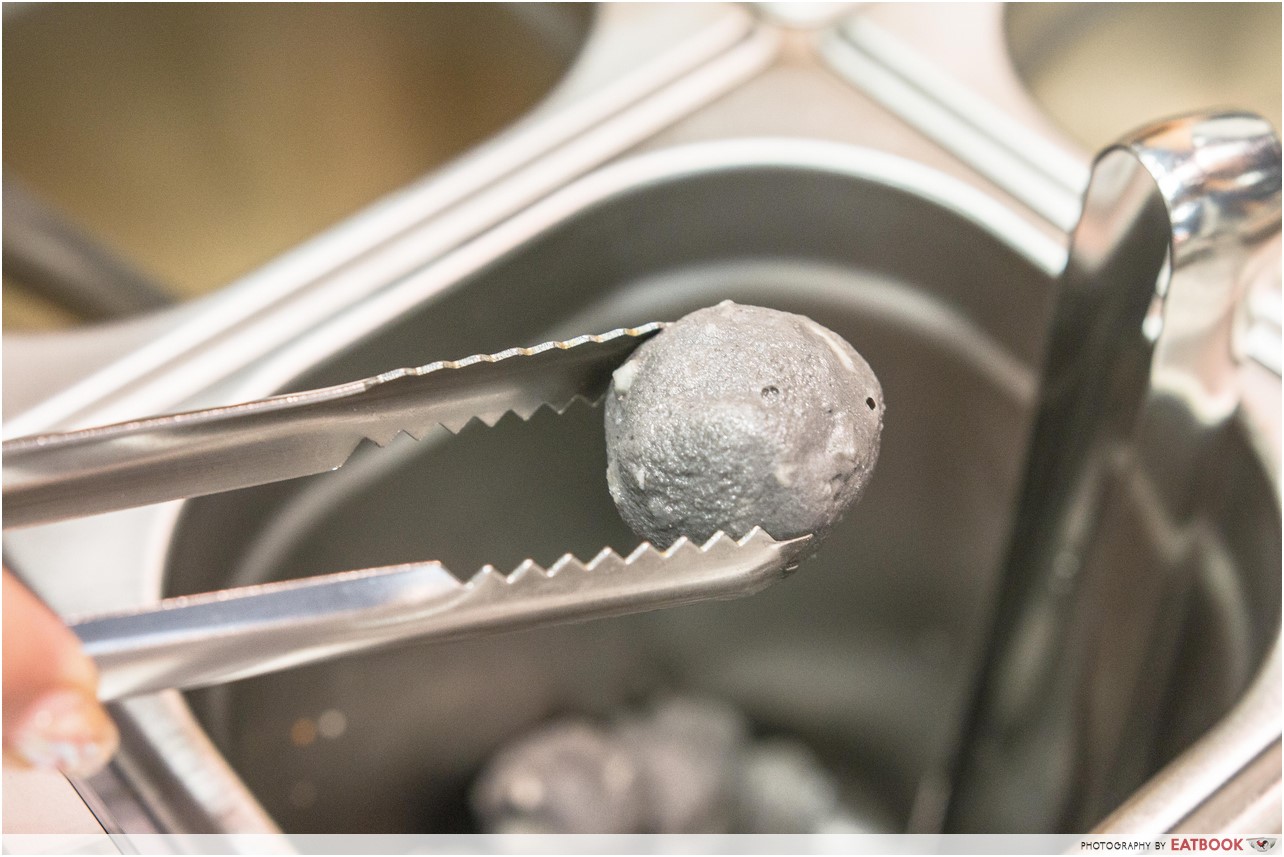 I've never even heard of some of the frozen items on display: think sea urchin balls, black squid ink balls and cheesy salmon balls.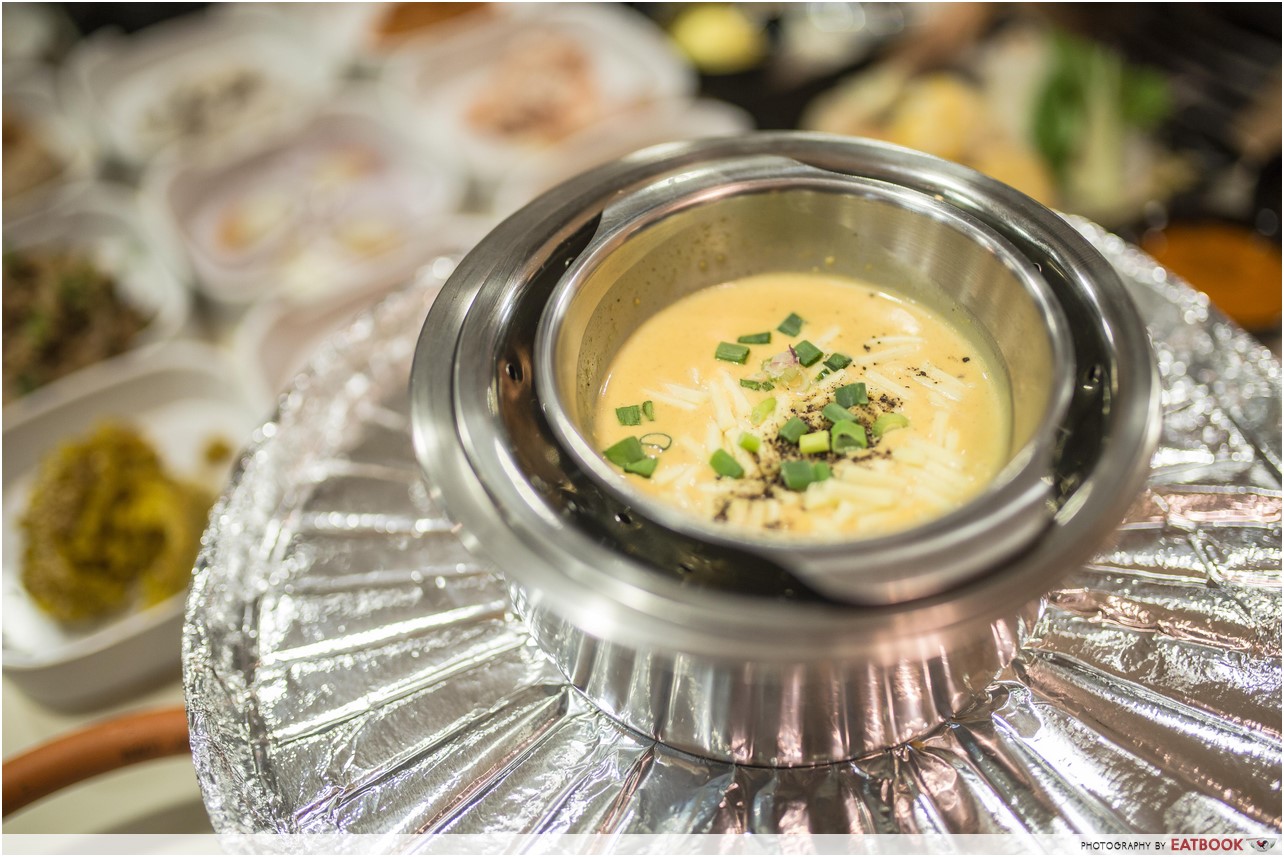 During the time we spent piling our plates at the bar, huge plates of marinated meats and seafood were delivered to our table. And not to forget, our highlight of the night, the Nacho Cheese Hotplate that came with a ring of aluminium foil-wrapped hot plate surrounding a pot of bubbling cheese.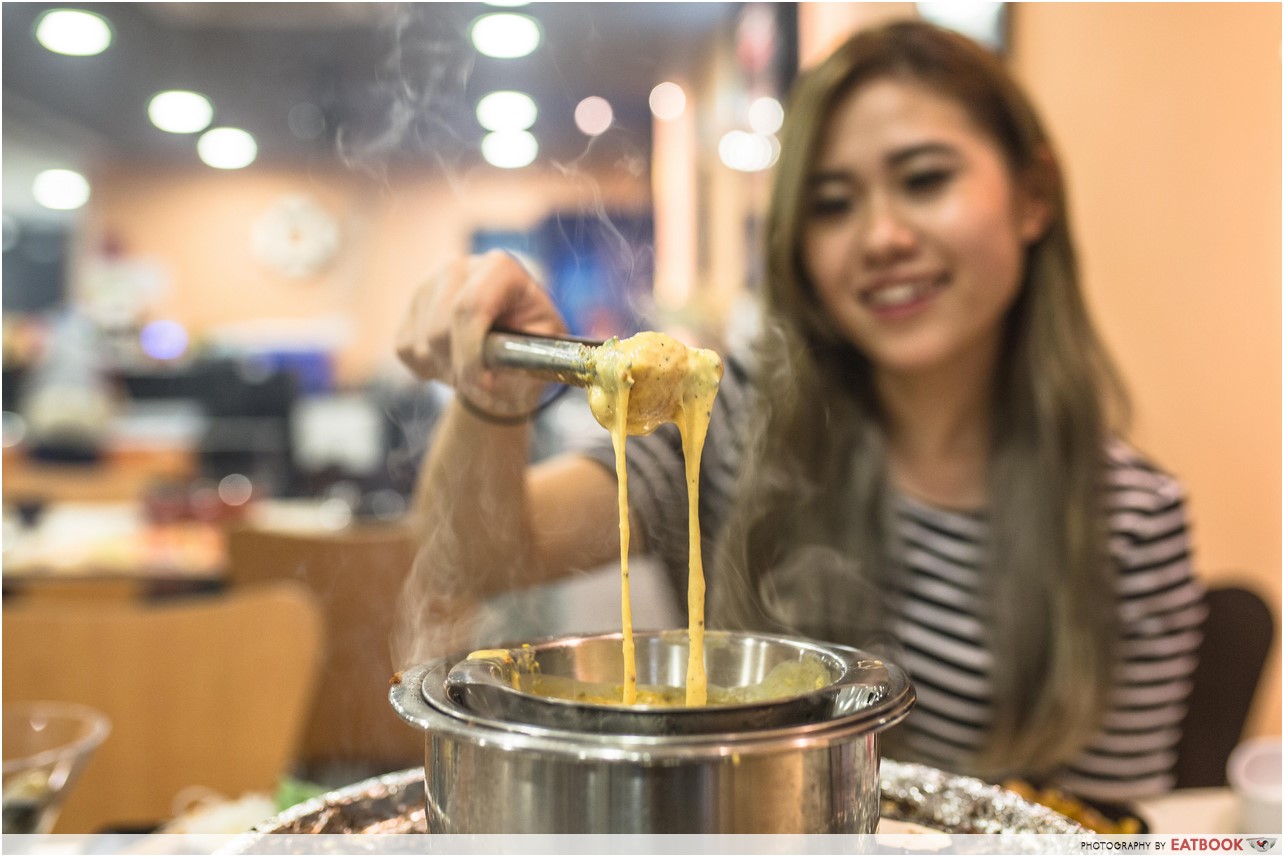 The cheese fondue is made from a blend of Cheddar-Jack and mozzarella, and has the right amount of umami to accompany ingredients like fish balls and tofu.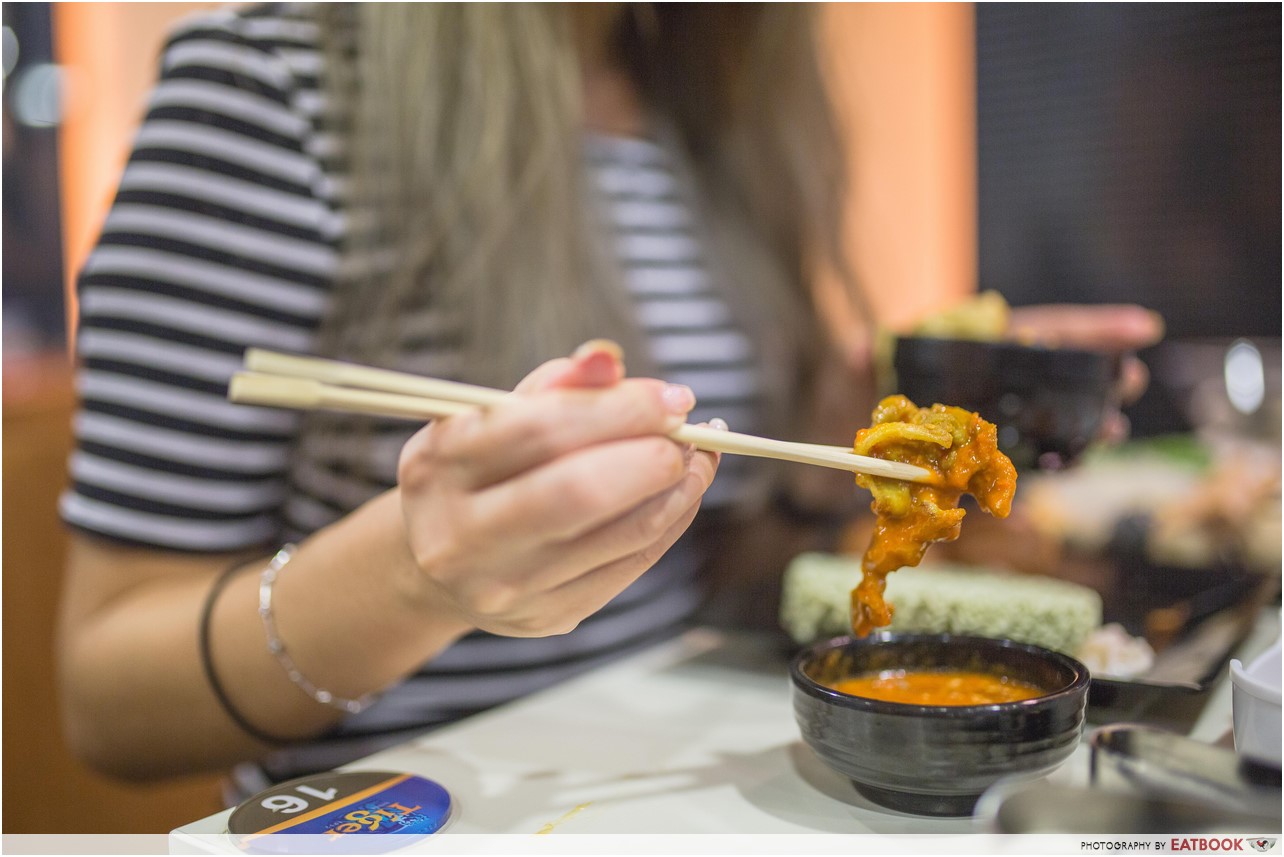 My favourites were satay chicken and sambal fish for their sweet peanut marinade and strong punchy flavour.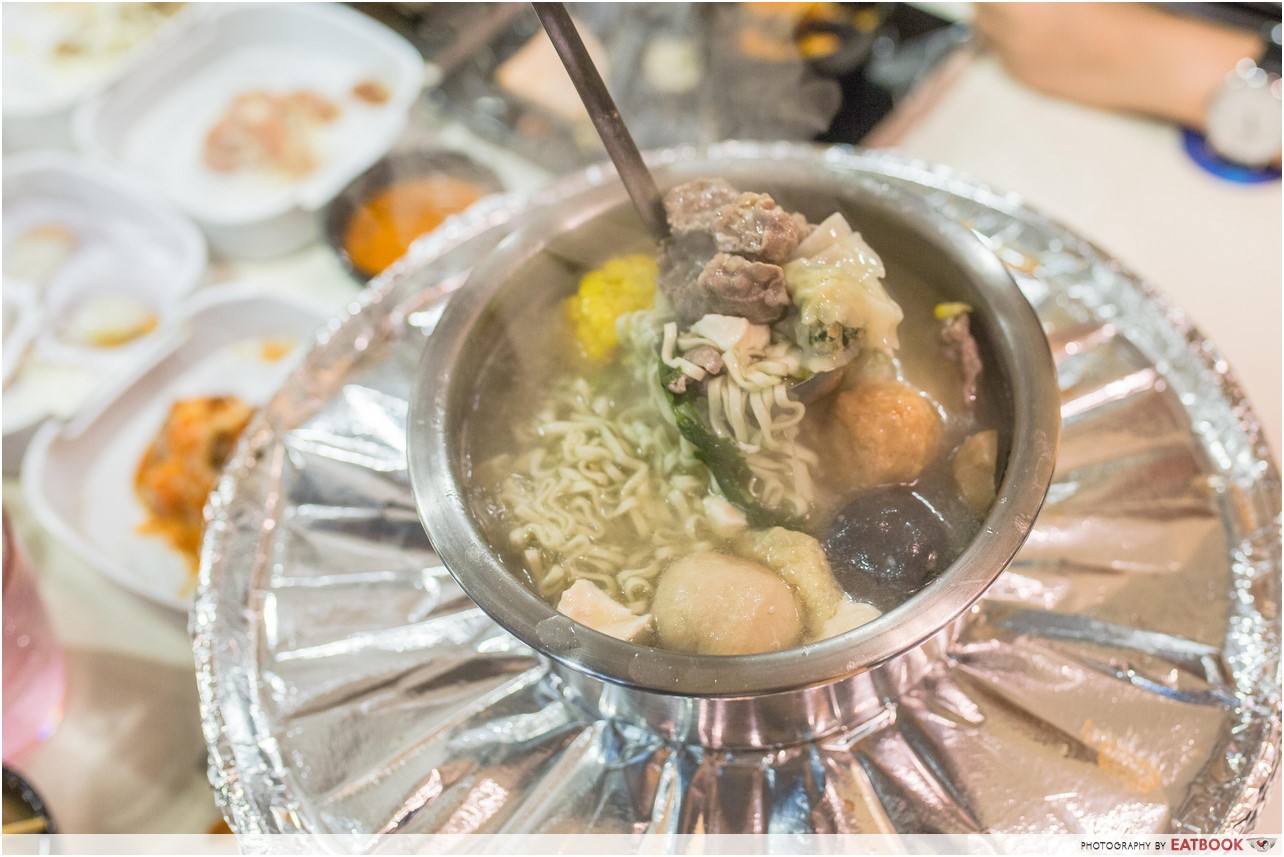 Once the cheese fondue gets too jelak – we almost died after our second cheese pot – you can ask to swap it for a regular steamboat broth of your choice. 5 choices were offered, namely Chicken & Corn, Silky Porridge, Tom Yum, Tomato and Kimchi, and we opted for the first one. The soup was so sweet and flavourful I could polish the whole pot off on my own had my stomach not been filled with cheese.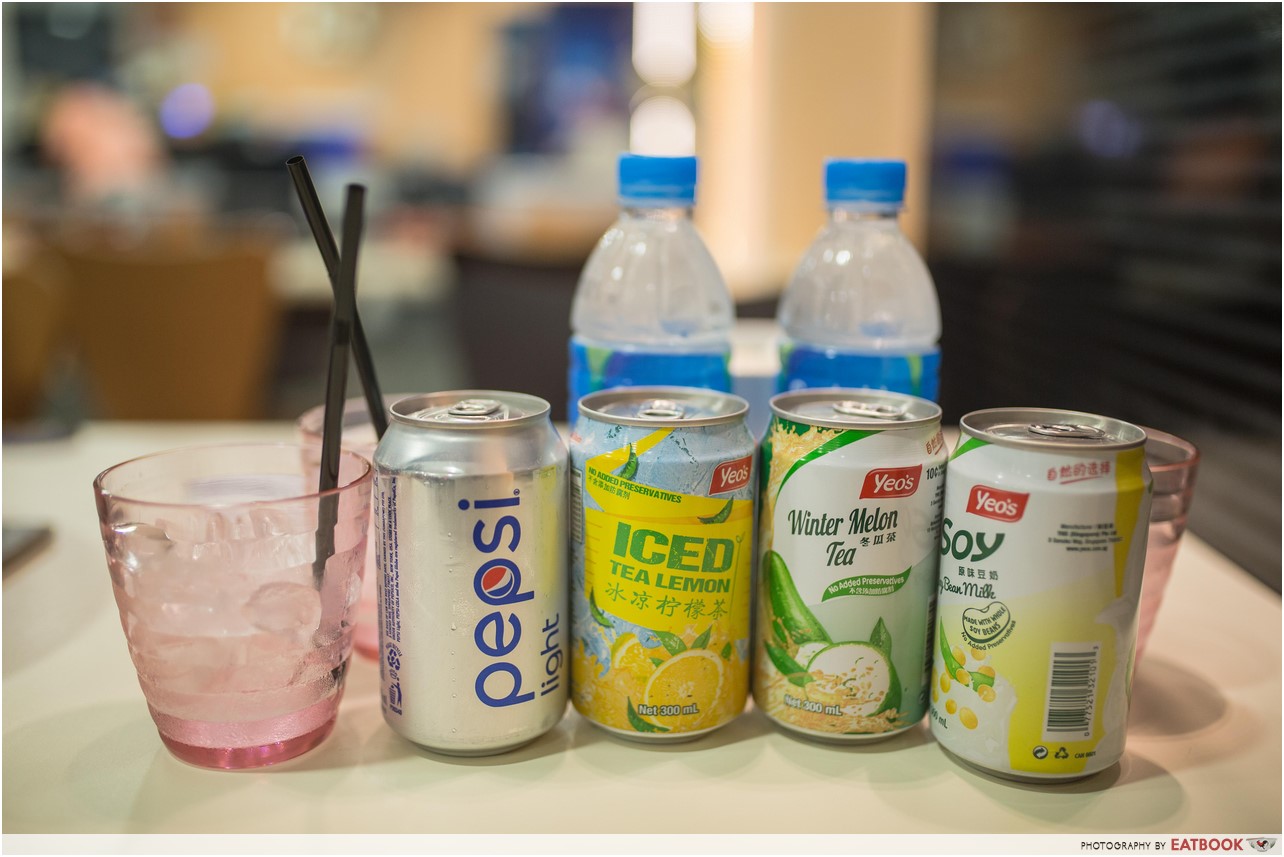 For drinks, there's an ala carte choice at $2.50+, or you can add $4.80+ for unlimited access to premium drinks. I'd say the latter is a worthy investment as I loved the fizzy sour plum and calamansi drink. They've also got ice-cream with unique flavours such as Paddlepop Gummybear, as well as my go-to lime sherbet and coconut ice-cream.
Service at Hook On Steamboat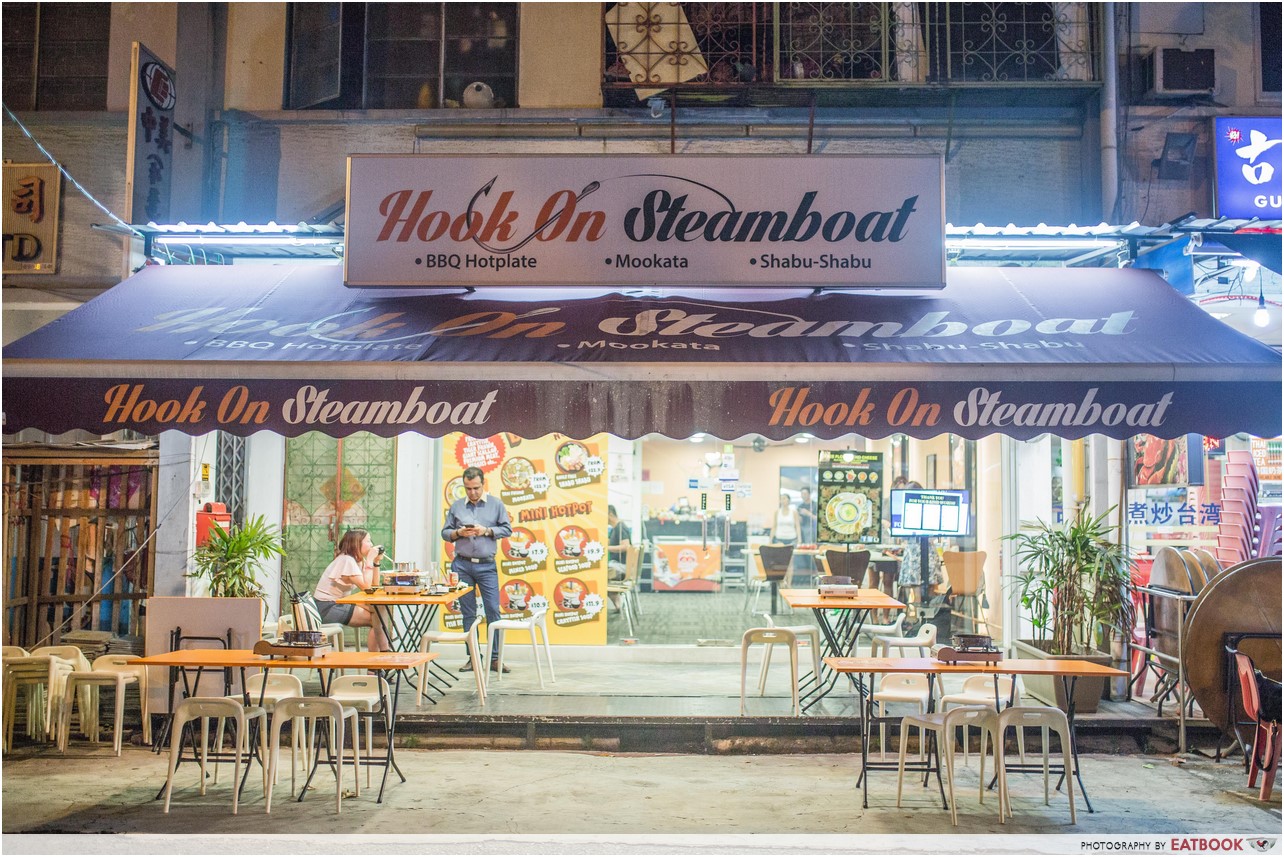 Service here was top-notch, period. The moment we stepped in, we were warmly welcomed and ushered to a table before being asked if we've been here before. As this was our first time, our waiter sat down and patiently explained how the order form works.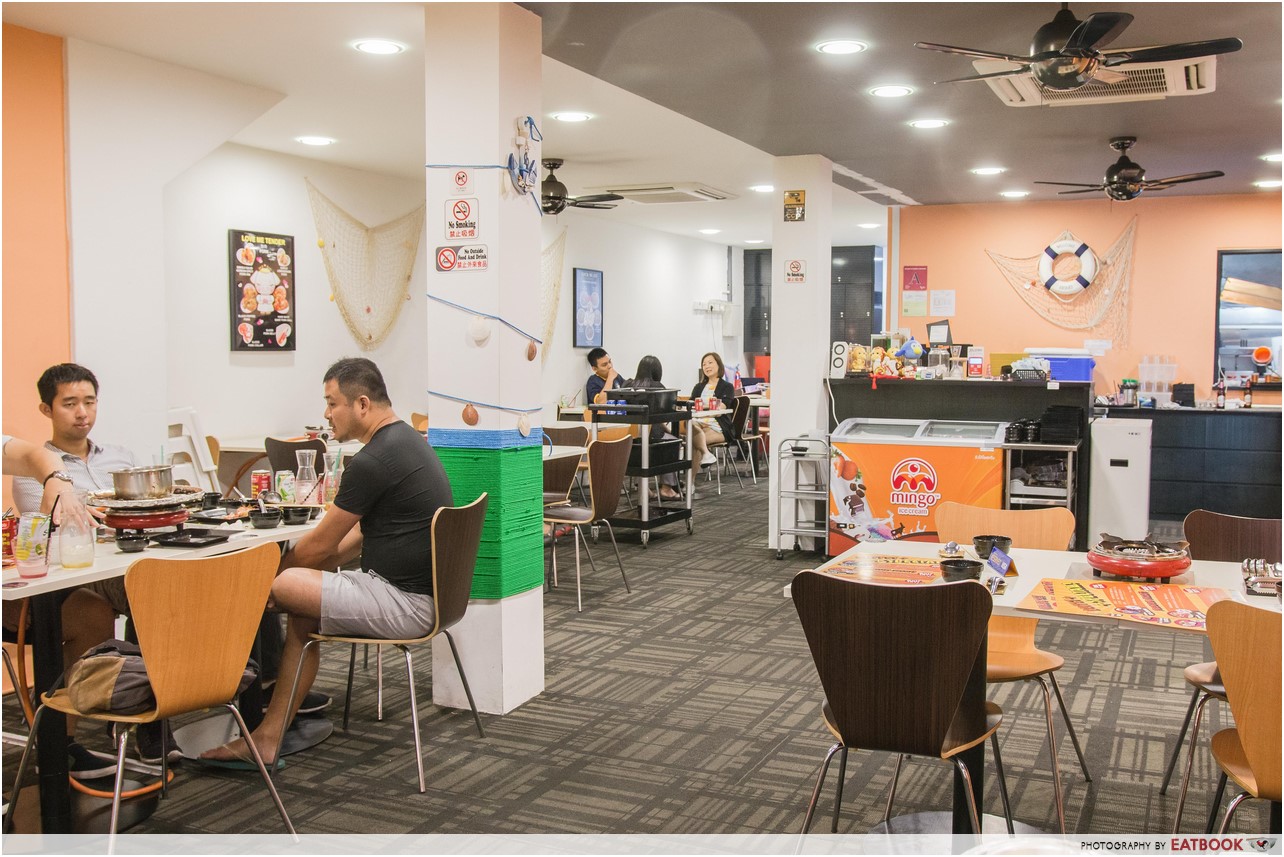 He was friendly and polite, a complete opposite from my experience at Yet Con previously. A quick look at their reviews on Facebook also assured me this stellar service is consistent.  
The verdict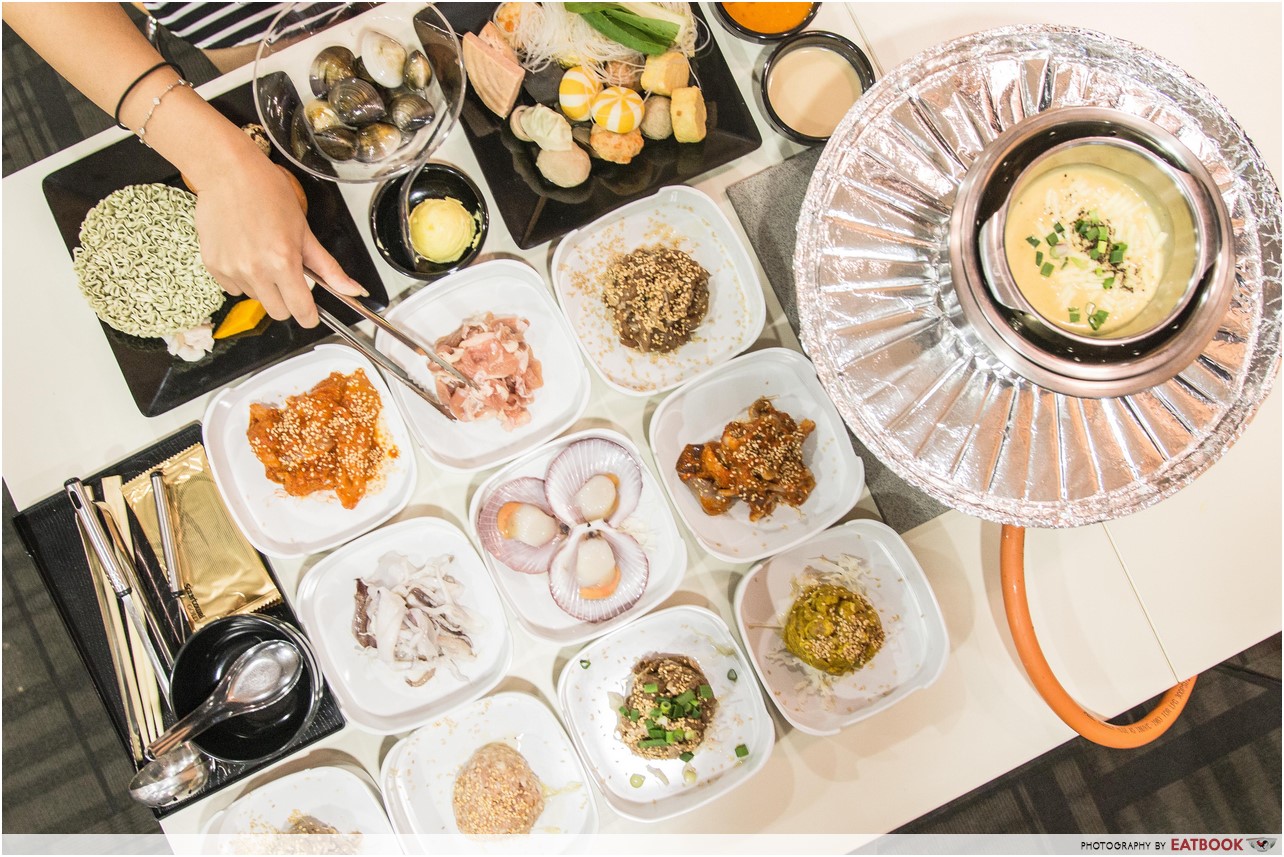 One thing I really like about Hook On Steamboat is the quality of their seafood. A scroll through their Facebook page and you'll see videos of them sourcing seafood directly from Jurong & Senoko Fishery Port at 4am.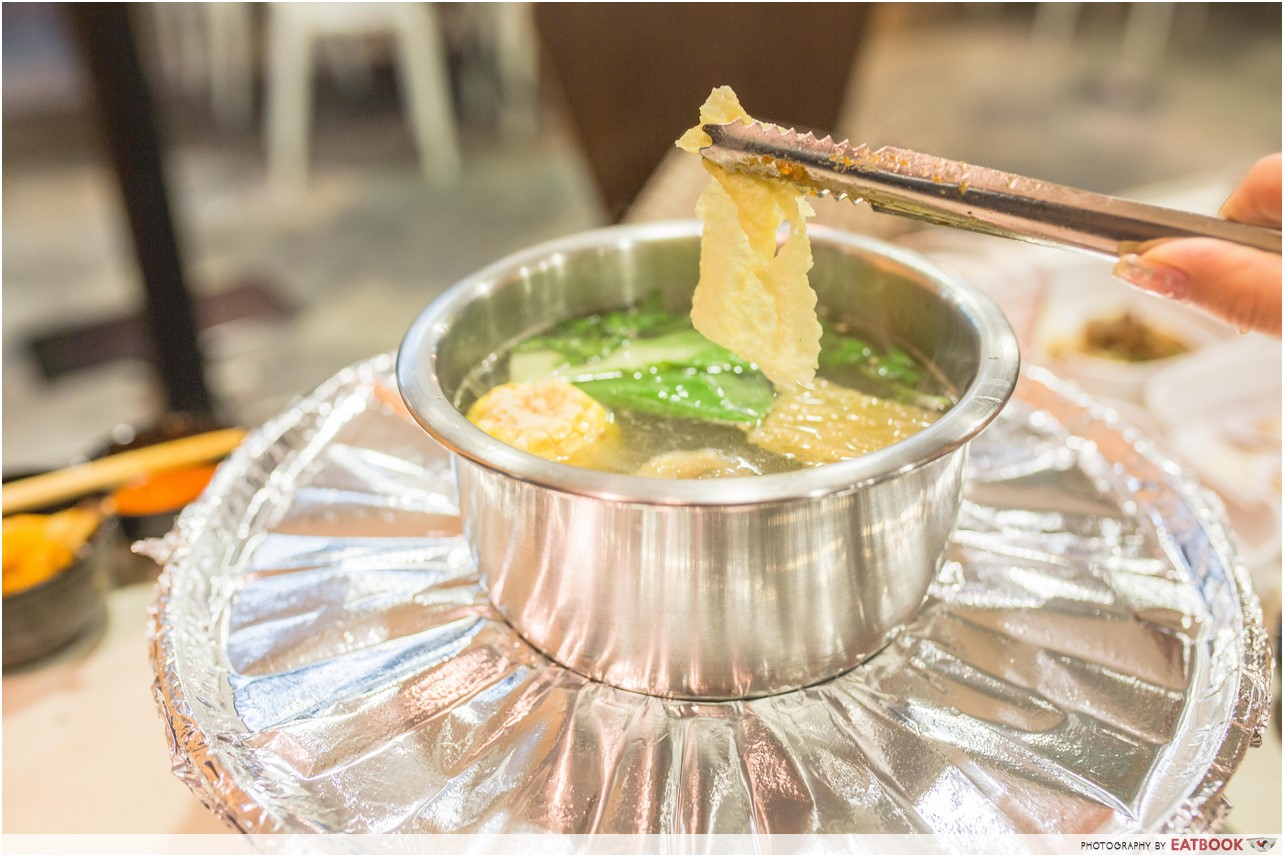 For those who can't imagine eating that much cheese, go for their Thai Fusion Mookata or Guilt-free Shabu Shabu that are also priced at $22.90+. There is a promotion on Tuesday to Thursday where you can get the Deluxe menu at $19.90+ and Premium for $26.70+, instead of the usual $22.90+ and $30.70+ respectively.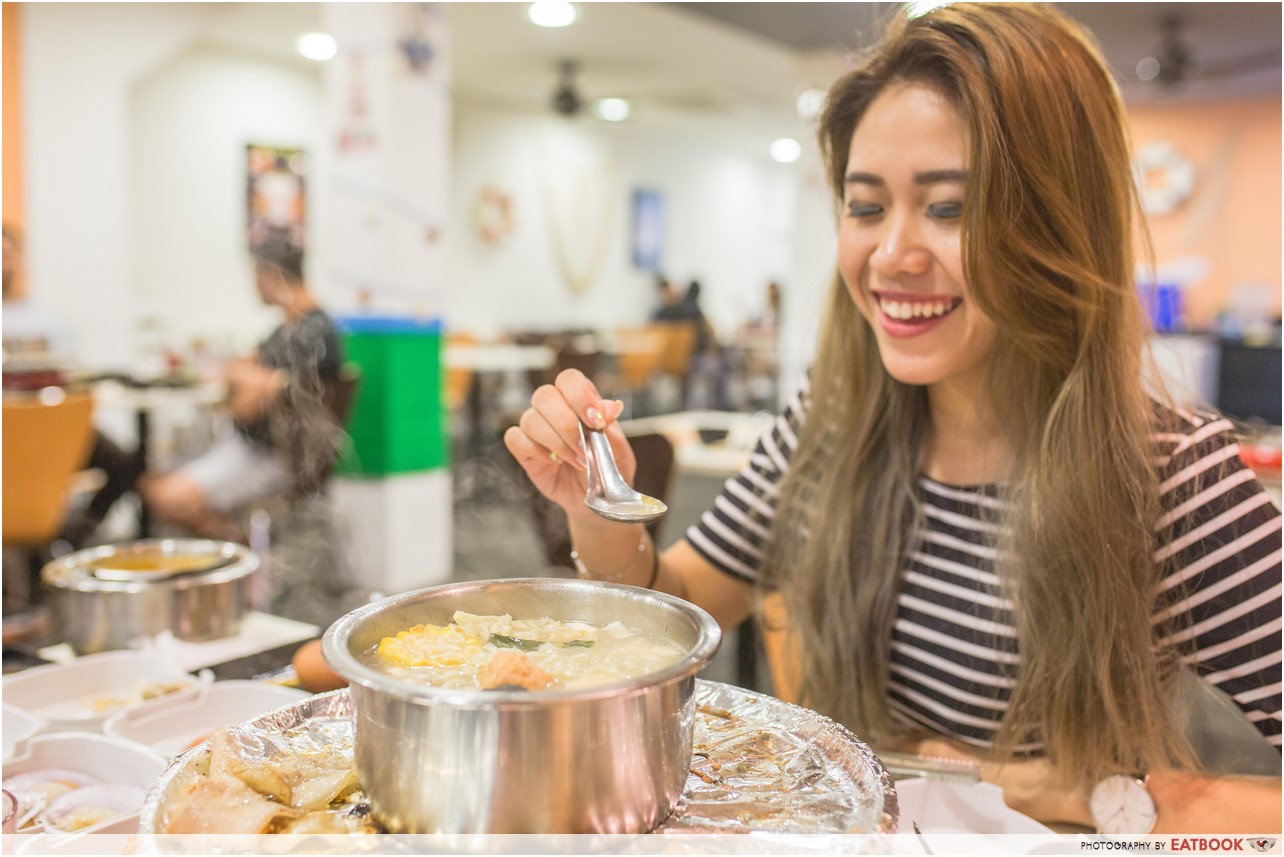 The only downfall is a lack of ventilation in the air-conditioned shophouse, which would make you want to jump right into the shower after leaving. That being said, I'm honestly surprised Hook On Steamboat is still relatively under-the-radar, even after operating for the last 11 years. Time to pop by before everyone else finds out!
This is an independent review by Eatbook.sg.
Summary
Pros
– Wide variety of ingredients
– Convenient location
– No GST
– Good for groups
Cons
– Bad ventilation indoors
Recommended Dish: Cheesy Nacho BBQ Hotplate ($22.90+ for deluxe, $30.70+ for premium)
Operating Hours:
Monday to Sunday 5pm to 12am
Address: 389 Changi Road, Singapore 419838