Chef Wei Chee Cheong Fun Ang Mo Kio
Chee cheong fun is one of Singapore's trendiest hawker dishes of 2021, with many ex-restaurant chefs coming forth to open their own stalls to sell their iteration of handmade cheong fun. Chef Wei HK Cheong Fun is one of these success stories, as the hawker has recently just opened their fourth outlet in Ang Mo Kio.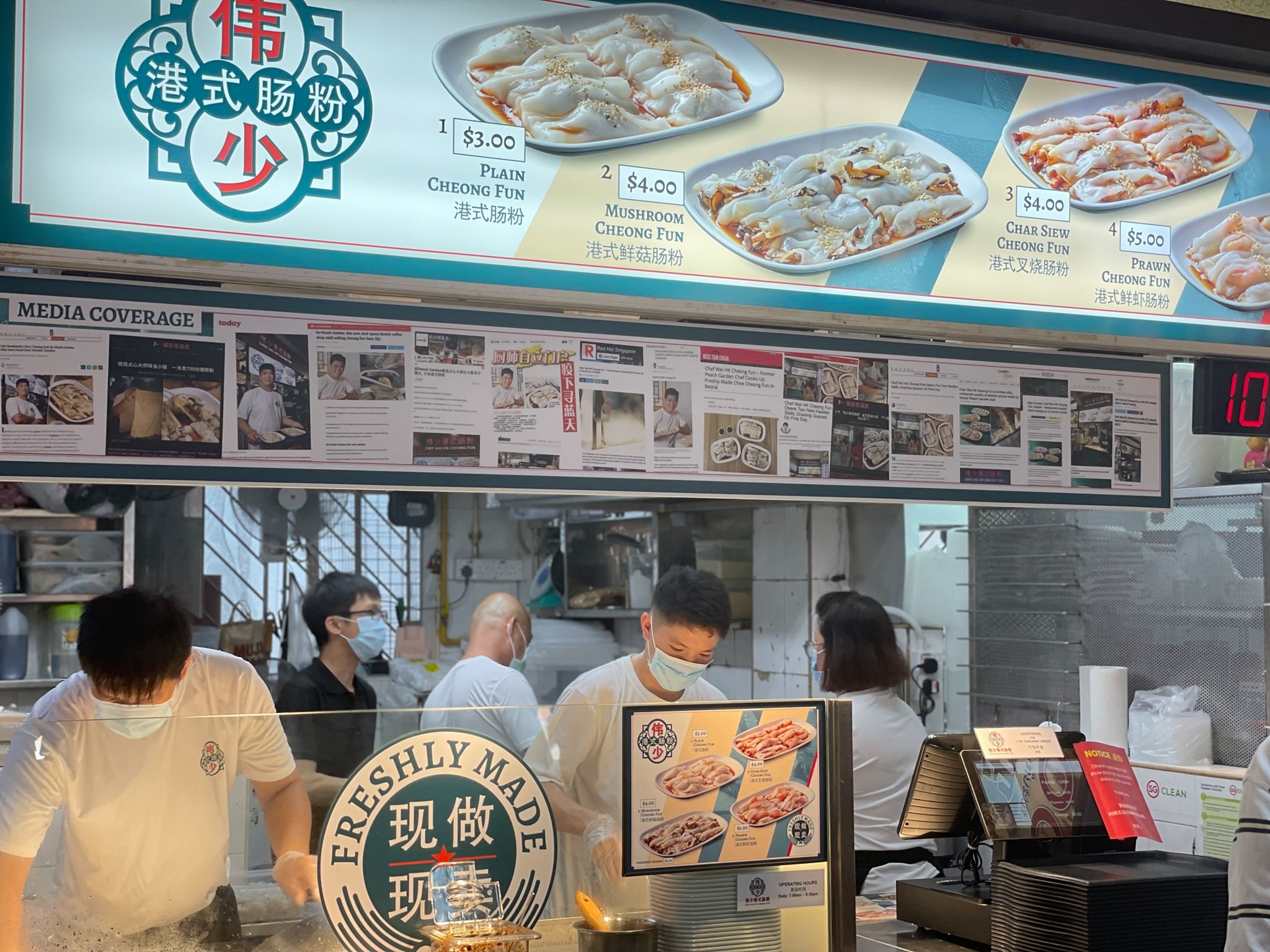 Image credit: Chef Wei HK Cheong Fun
We reviewed Chef Wei HK Cheong Fun's flagship in Bedok earlier this month, and were huge fans of their dishes.
Chef Wei HK Cheong Fun Review: Ex-Peach Garden Chef Opens Cheung Fan Hawker Stall In Bedok
The brand is run by a former Peach Garden chef, and you can see that culinary expertise lent to the affordable cheong fun available.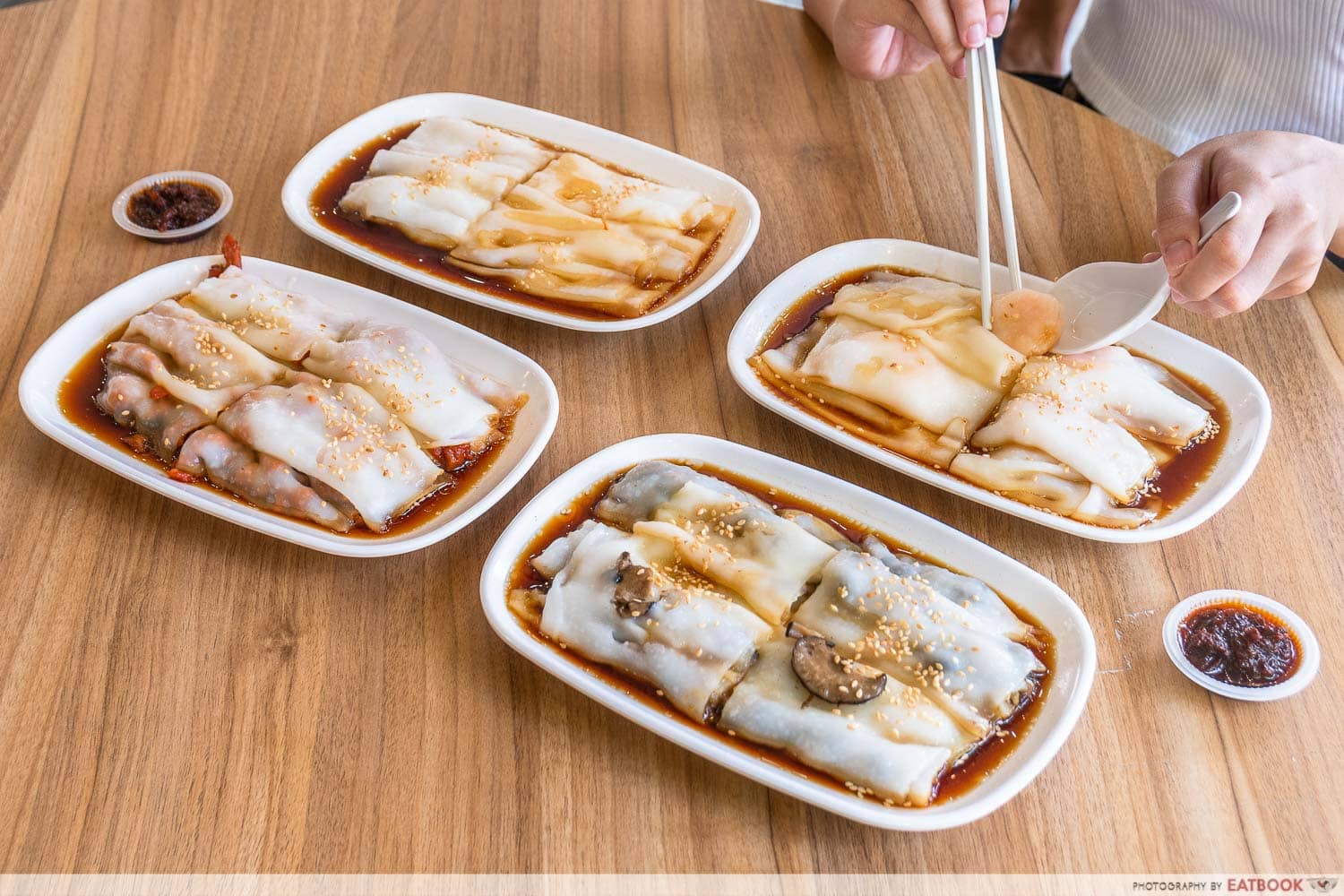 Their Ang Mo Kio outlet is located at Blk 338, Ang Mo Kio Ave 1, and sees the same four signature dishes on the menu. These are the classic Plain Cheong Fun ($3), Char Siew Cheong Fun ($4), Mushroom Cheong Fun ($4), and the Prawn Cheong Fun ($5).
The rice roll skin here is smooth and thin without being too brittle. Each serving comes doused in a moreish soya and sesame oil sauce, topped with a smattering of sesame seeds. If you like your cheong fun spicy, there's a house-made chilli dip available to pair as well.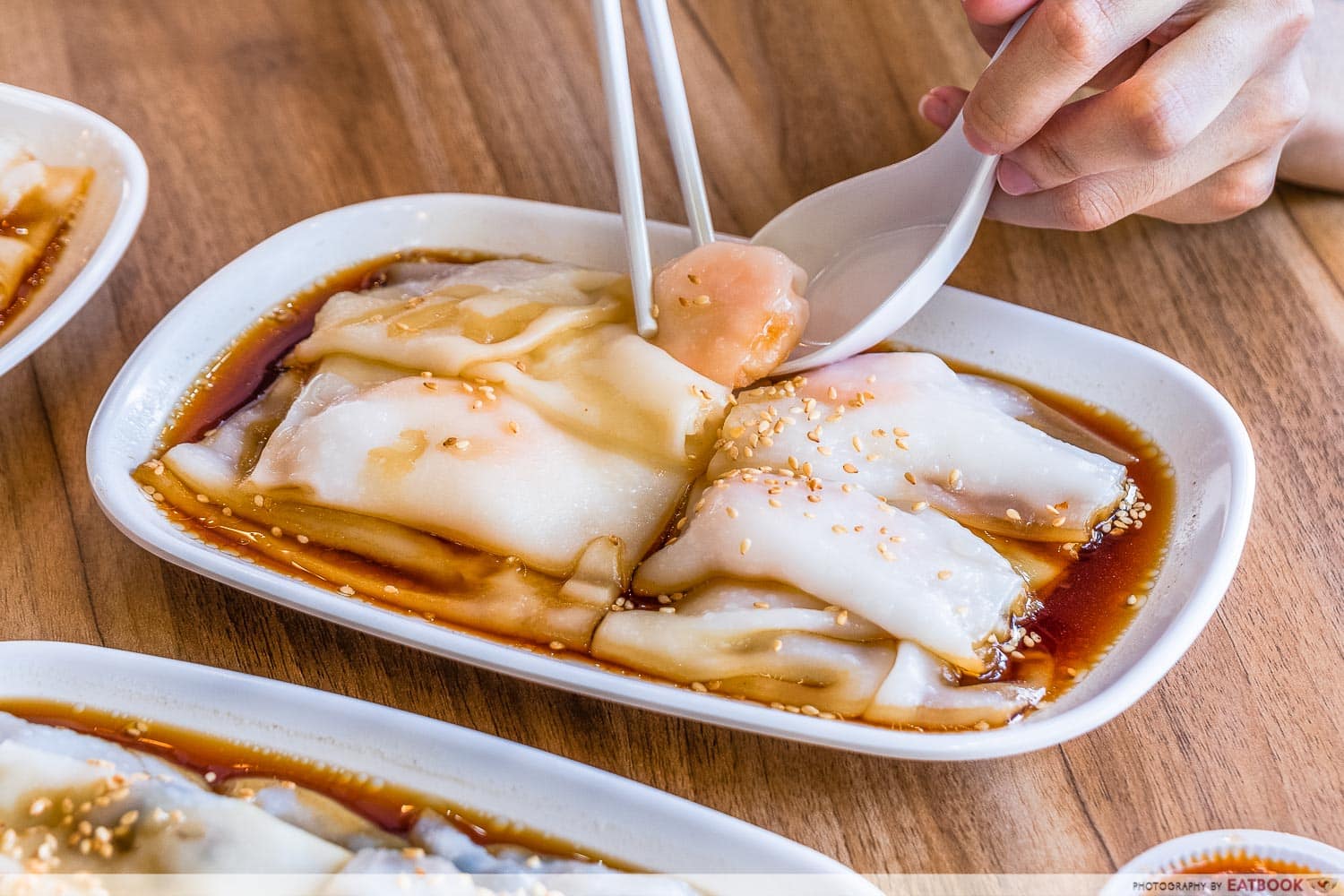 Order the Prawn Cheong Fun and enjoy succulent, sweet, and well-cooked prawns with each bite.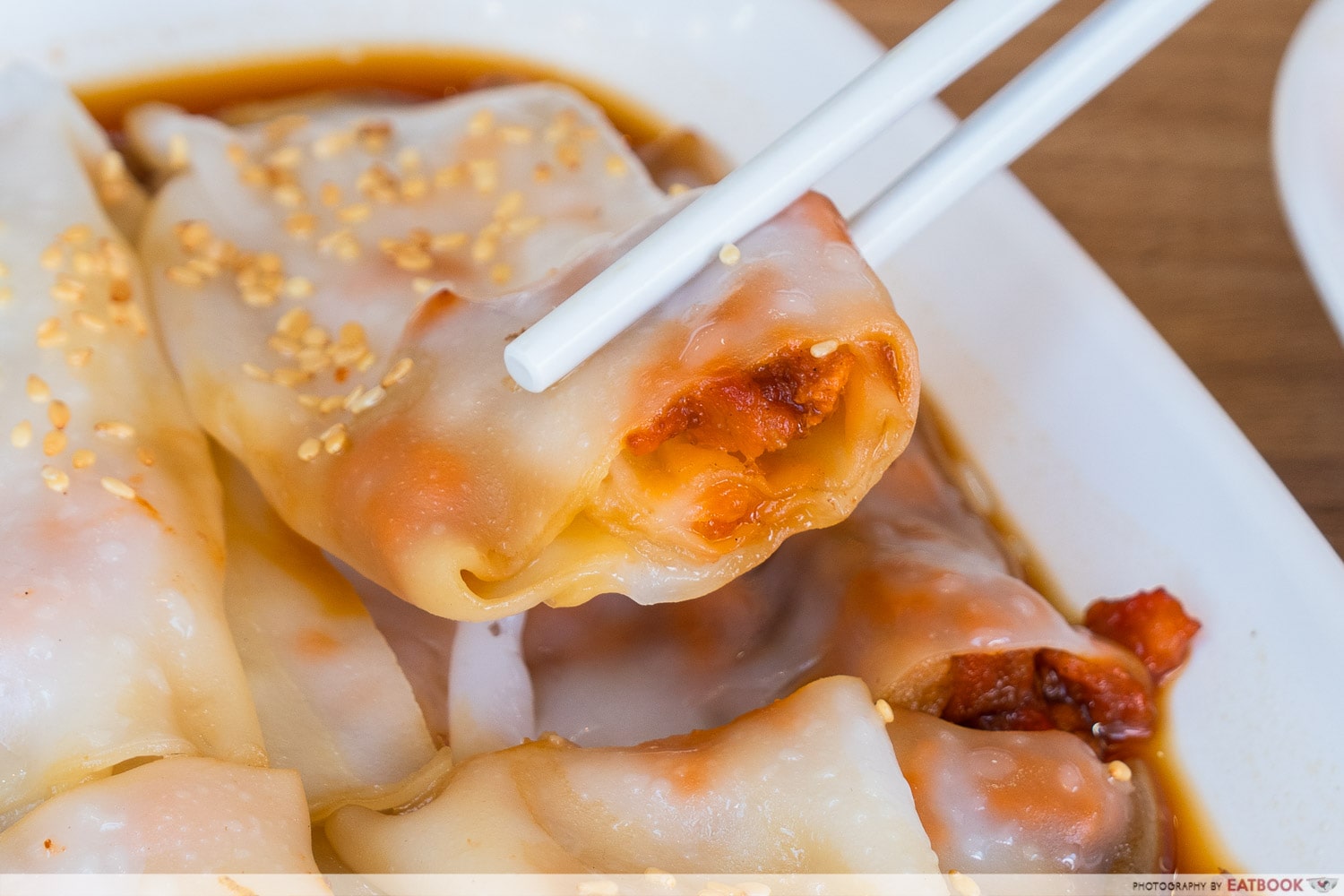 The Char Siew is also another win, with red cubes of char siew bringing on a solid dose of savoury, meaty goodness with every bite.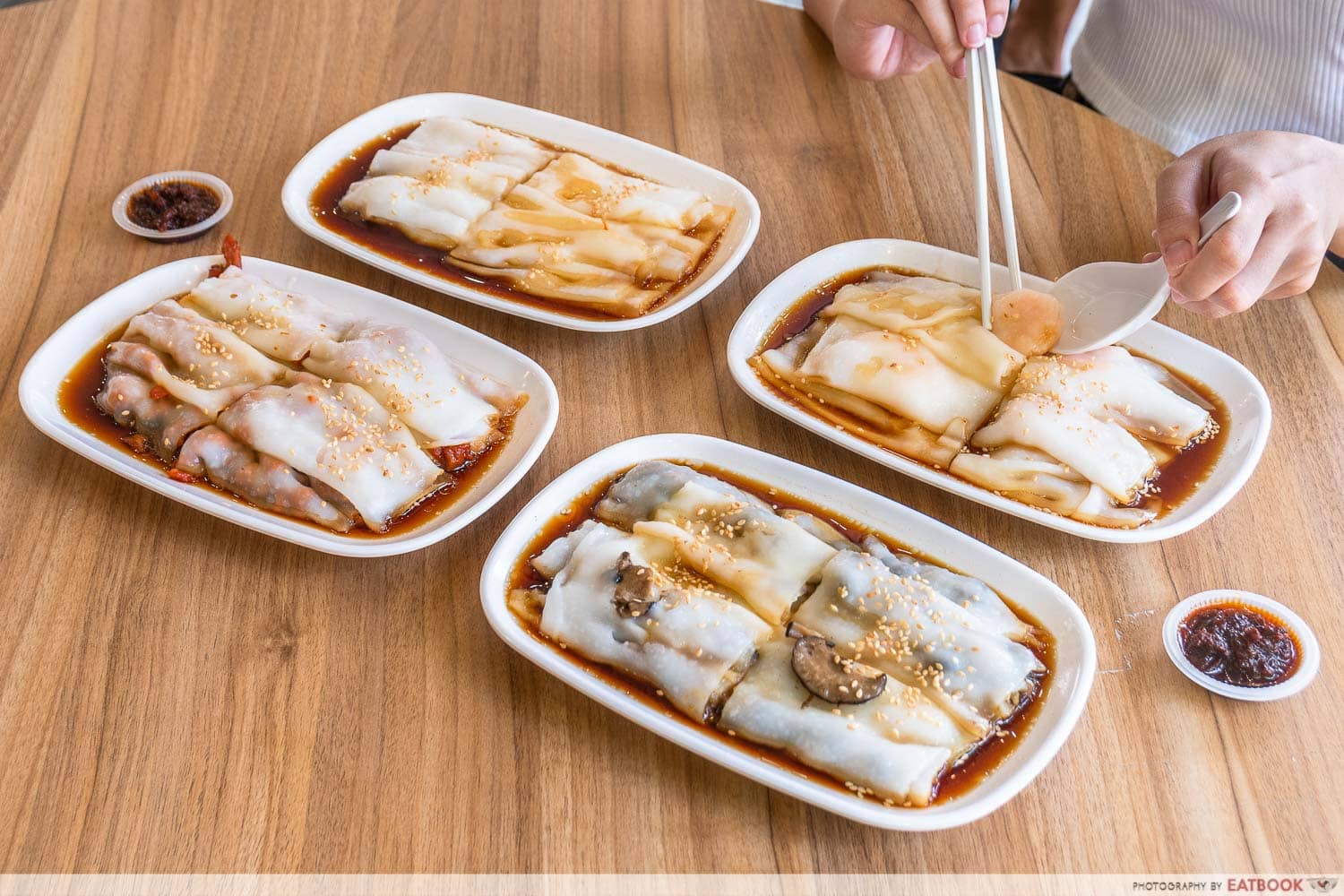 Finally, the Mushroom option is a solid one for vegetarians, featuring braised shiitake mushrooms prepared in a rich soya-based sauce.
For more chee cheong fun options, check out our Xin Gang Xin Kou Wei review for handmade chee cheong fun in Paya Lebar, or our guide to the best chee cheong fun in Singapore.
Address: Blk 338 Ang Mo Kio Ave 1, #01-1639, Singapore 560338
Opening hours: Daily 7am to 830pm
Website
9 Chee Cheong Fun Stalls To Try, Including Malaysian-Style And Ex-Restaurant Chef Options