CHICHA San Chen has t
aro bubble tea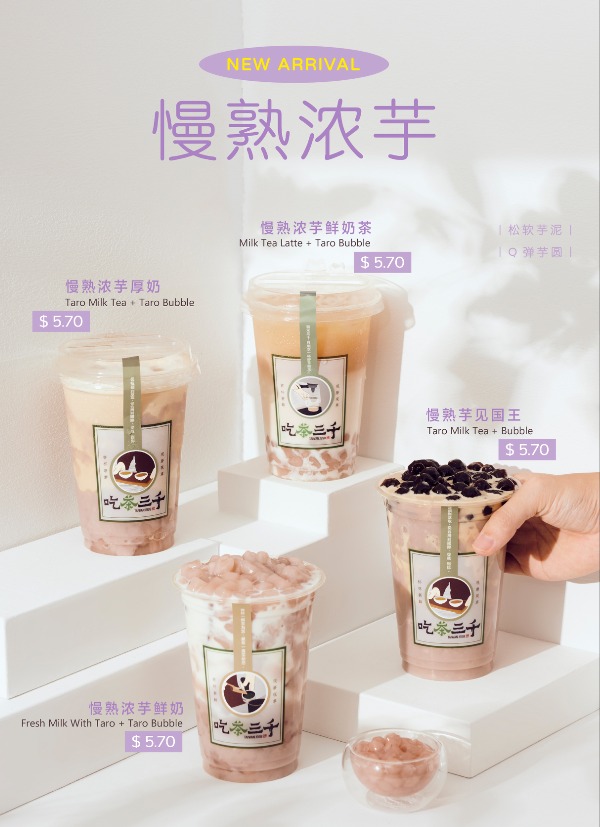 Image credit: CHICHA San Chen
If you've seen long snake-like queues at CHICHA San Chen outlets, don't be surprised. This fast-growing Taiwanese chain has found its way into the hearts of many with their extensive menu and unique tea concoctions.
Adding to the menu are their recently-launched three taro beverages, along with a new taro topping that you can add to any drink order. 

Image credit: @mskuan.diary
The taro series includes the Taro Milk Tea as well as Fresh Milk With Taro, both of which are priced at $5.70 each. We hear that it's recommended to order them hot so that you can truly taste the taro in the beverage.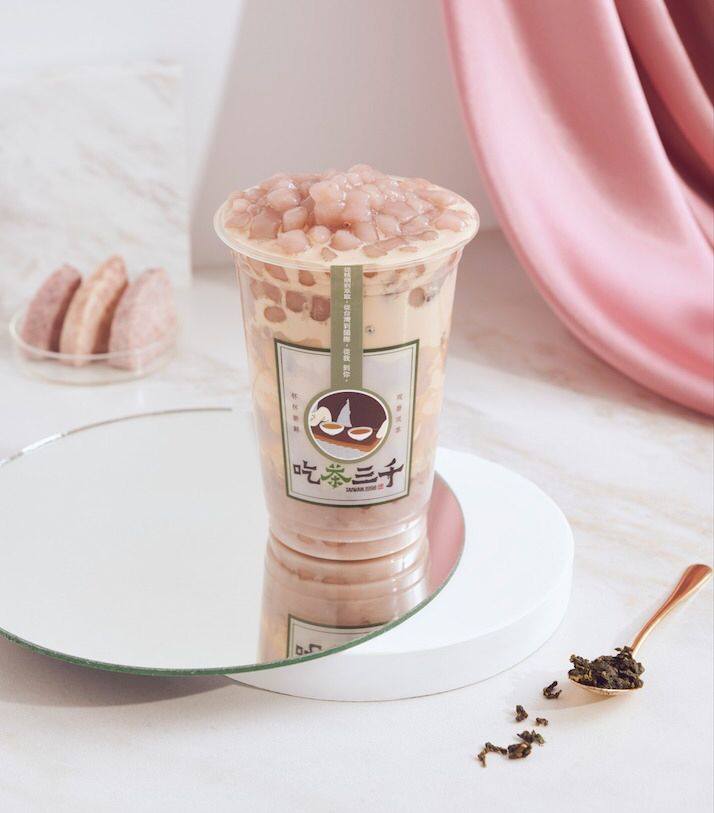 Image credit: CHICHA San Chen
Besides that, the series also features Milk Tea Latte with Taro Bubble ($5.70). This beverage is a marriage of yam and bubble tea, so you get the best of both!
CHICHA San Chen has four main toppings for you to choose from─Bubble, Coconut Jelly, Grass Jelly and Konjac Jelly. Now, they've added Taro Bubble to the mix. It's as chewy as their standard bubble topping, but with a savoury hint of taro. 
The taro beverages are already selling like hotcakes at the moment so be sure to grab them. You may order them at any of their 19 outlets, including the latest one at Westgate. 
Outside of these new drinks, the brand is best known for their freshly-brewed teas, especially their Osmanthus Oolong tea base, and the Ding Dong Oolong tea, both of which are extremely aromatic.
16 Unique Yam Desserts To Try, Including Orh Nee Mille Crepe And Taro Croissants
For all you orh nee fans out there, check out our listicle of 16 unique yam desserts, which includes a taro croissant, as well as taro min jiang kueh. Alternatively, read about the new taro, pudding and brown sugar ice cream from Happy Ice.
Happy Ice Has New Taro, Pudding, And Brown Sugar Ice Creams With Chewy Pearls