---
Orh Nee Desserts In Singapore
---
Orh nee, or Teochew yam paste, has gone from being a traditional dessert to every baker's trendy new plaything. Thanks to the likes of innovative bakeries such as June Bakery, Patisserie Cle, and LUNA, orh nee has been remixed into different types of sweet treats that Singaporeans are rushing to try. 
Tarts, doughnuts, even tiramisu are now getting the taro treatment, so if you're always saying yes to yam, we've got a list of the most unique orh nee desserts in Singapore for you to try, from both physical bakeries, as well as home-based businesses.
15 Donut Shops For Milo Dinosaur Doughnuts, Ondeh-Ondeh Bombolinis And More
---
1. Keong Saik Bakery 
---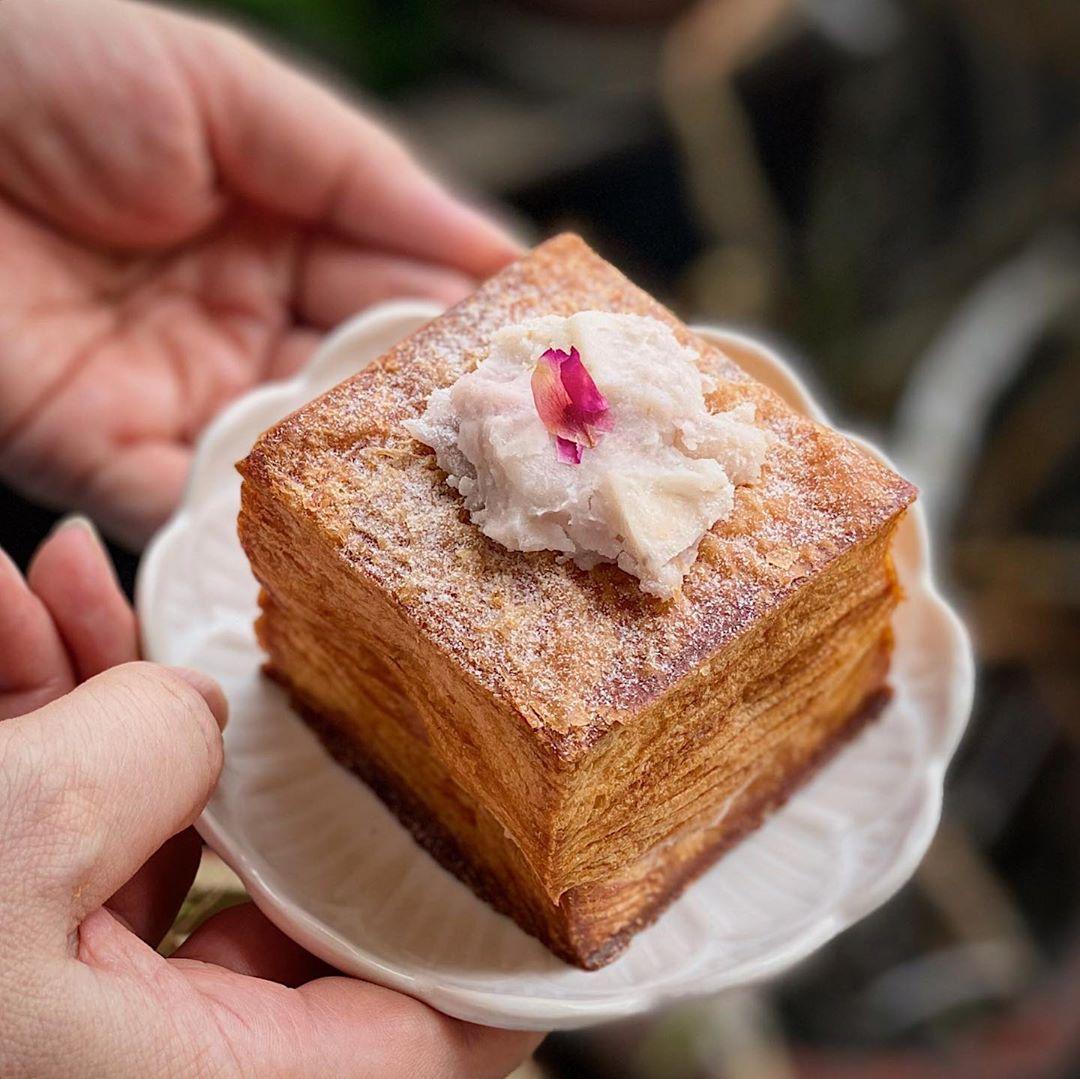 Image credit: @fatpigdiary
Keong Saik Bakery's locally-inspired treats have been gaining ground to no end, especially with their Mao Shan Wang cruffins and burnt cheesecakes. Joining the party are their new orh nee goodies, including the striking Orh Nee Croissant Cube ($6), which combines buttery pastry with yam cream, chunks, and shallots, and the Orh Nee Cake ($7). The latter has toasted coconut chiffon layered with yam paste, creating sweet, delicate forkfuls undercut by dense taro.
Check out our review of Keong Saik Bakery.
Address: 41 Keong Saik Road, Singapore 089146
Opening hours: Mon 8am to 5pm, Tue-Sun 8am to 7:30pm
Tel: 6909 3199
Website
Keong Saik Bakery Has New Orh Nee Croissant Cube And Layer Cake
---
2. LUNA 
---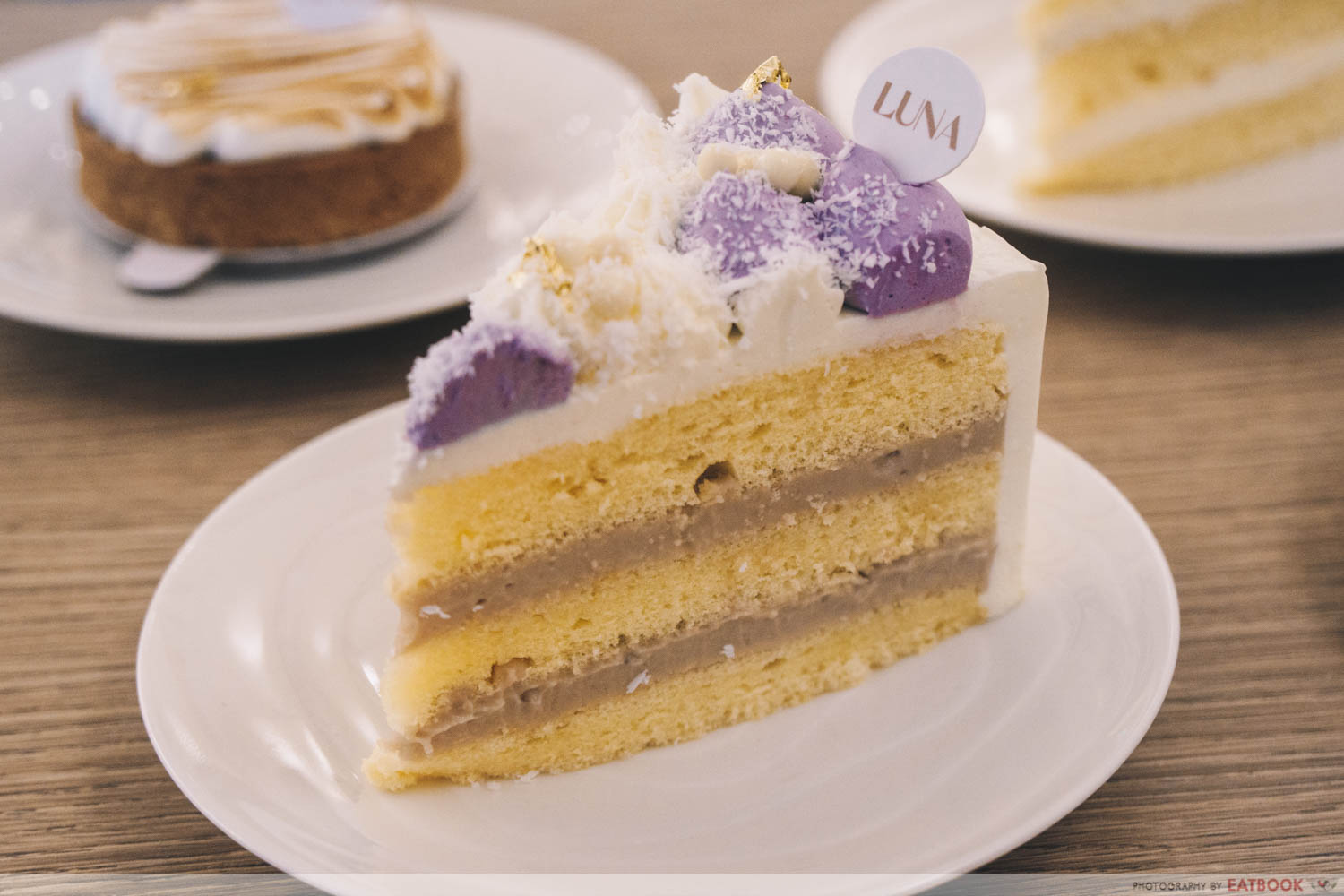 One of the most hyped-up bakeries to open this year is LUNA along Amoy Street, and they make a lush Orh Nee Cake, where lilac-coloured yam and gingko paste is spliced by fluffy vanilla sponge and a light Chantilly cream. A slice is sold at $8, while a whole cake is $80.
Check out our full review of LUNA.
Address: 53 Amoy Street, Singapore 069879
Opening hours: Mon-Fri 12pm to 6:30pm, Sat-Sun 12pm to 4pm
Website
LUNA Review: New Cafe At Amoy Street Selling Orh Nee And Dark Chocolate Speculoos Cakes Under $10
---
3. June Bakery 
---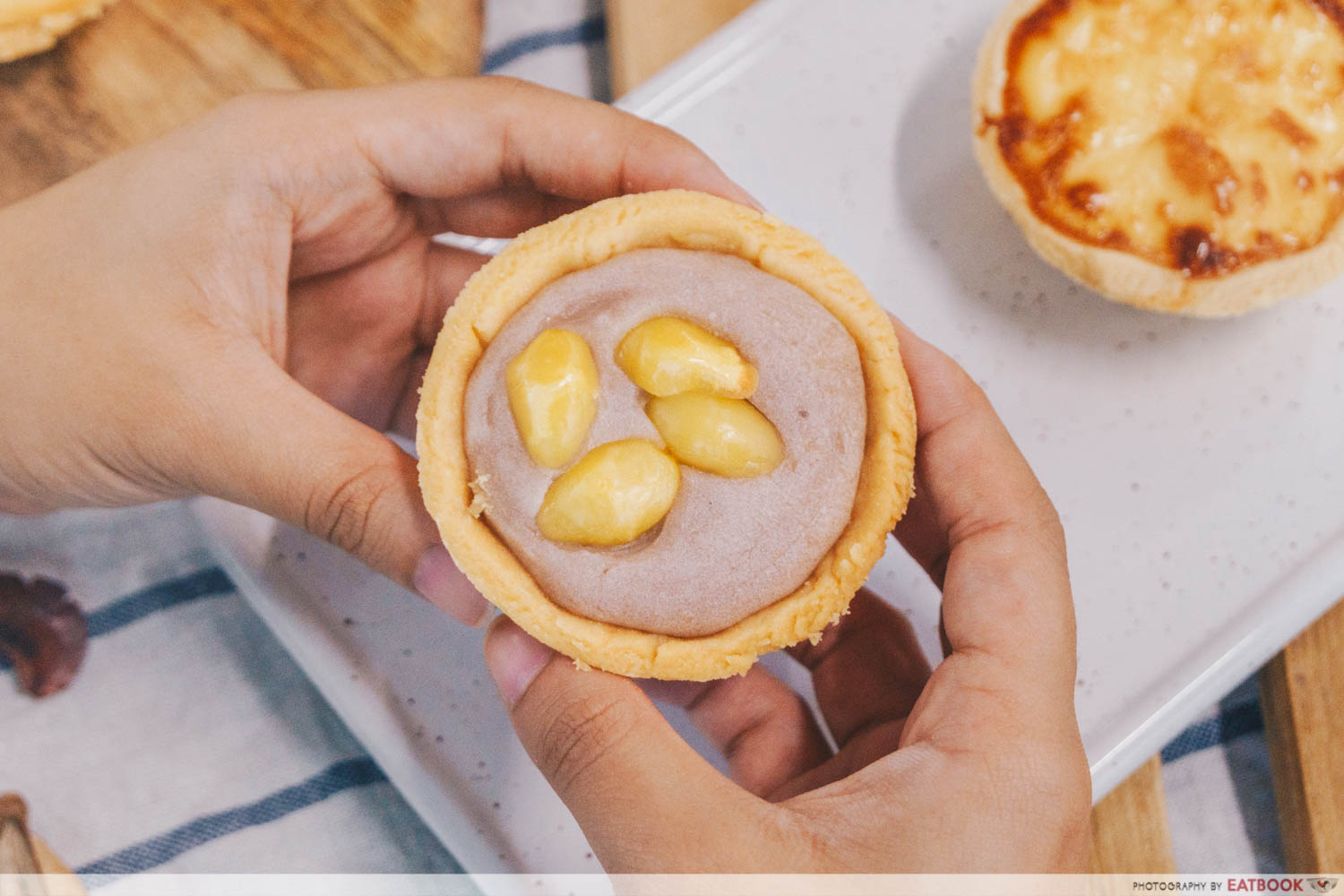 Heritage bakers June Bakery have gone viral for their Orh Nee Tarts ($1.20), and while it remains a challenge to get your hands on them, it is worth it. The yam paste is smooth, silken, and rich with yam's earthen sweetness, while the gingko nuts offer bitter bursts. The pastry is very flaky, so eating it can get messy.
Check out our full review of June Bakery.
Address: 7500A Beach Road, #B1-321, The Plaza, Singapore 199591
Opening hours: Mon-Fri 7am to 2:30pm
Tel: 9731 3002

June Bakery Review: Old-School Bakery With $1.20 Orh Nee And Cheese Tarts That Can Rival BAKE
---
4. Patisserie Cle 
---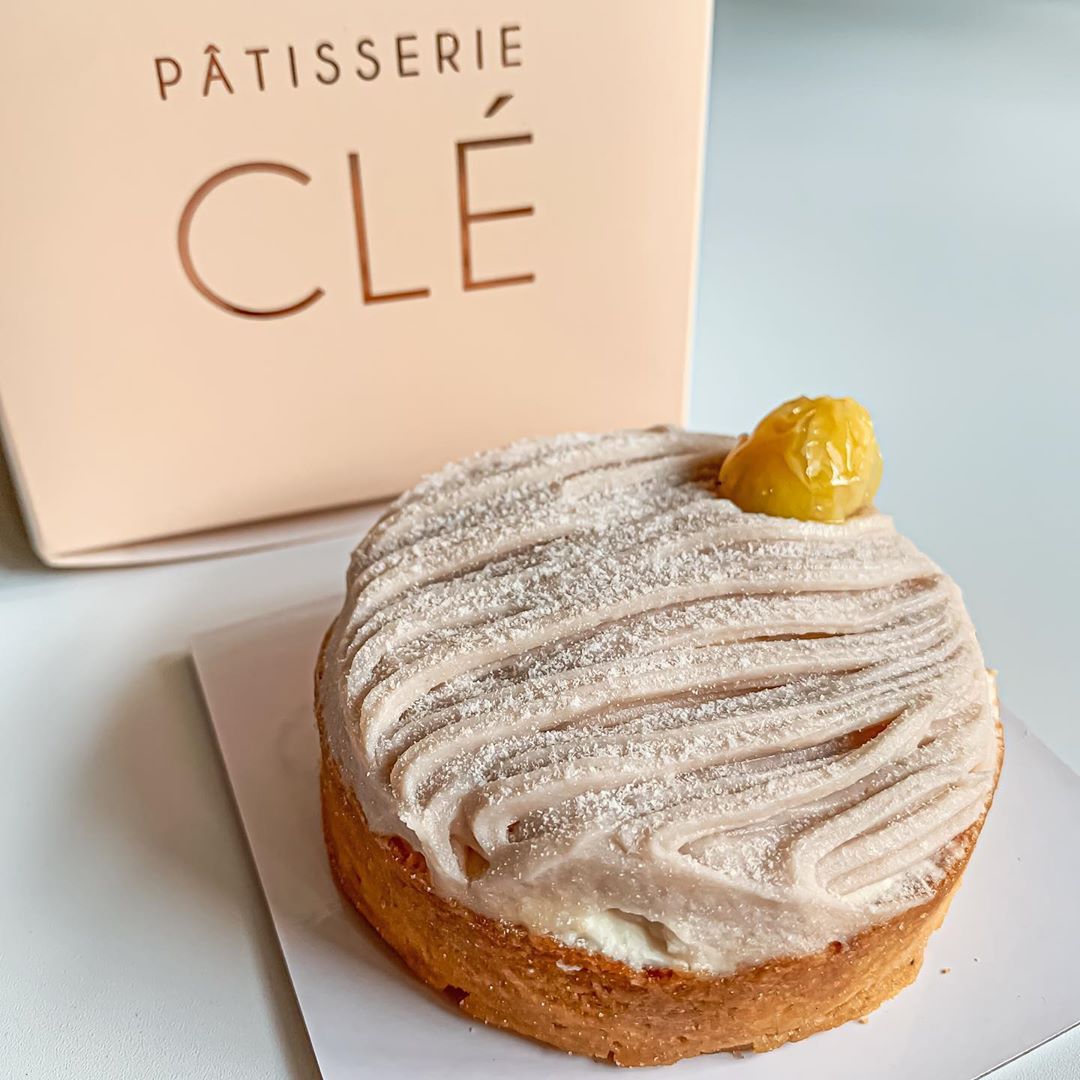 Image credit: @noobyfoodie
This patisserie at Paya Lebar is run by two French-trained pastry chefs, and the proof of their expertise lies in their refined tarts. The Orh Blanc Tart ($8) is one of their bestsellers. A buttery tart shell is piped full of coconut cream, then dressed with an orh nee paste, as well as vanilla Chantilly. Though we often think of orh nee as a heavy dessert, this tart is surprisingly light.
Read our full review of Patisserie Cle.
Address: 29 Paya Lebar Road, #01-01, Paya Lebar Office Centre, Singapore 409005
Opening hours: Mon-Fri 12:30pm to 6pm, Sat 12:30pm to 5pm
Tel: 8127 3925
Website
Patisserie Cle Review: New Patisserie Selling IG-Worthy Tarts With Orh Nee And Cognac At Paya Lebar
---
5. Dozo House 
---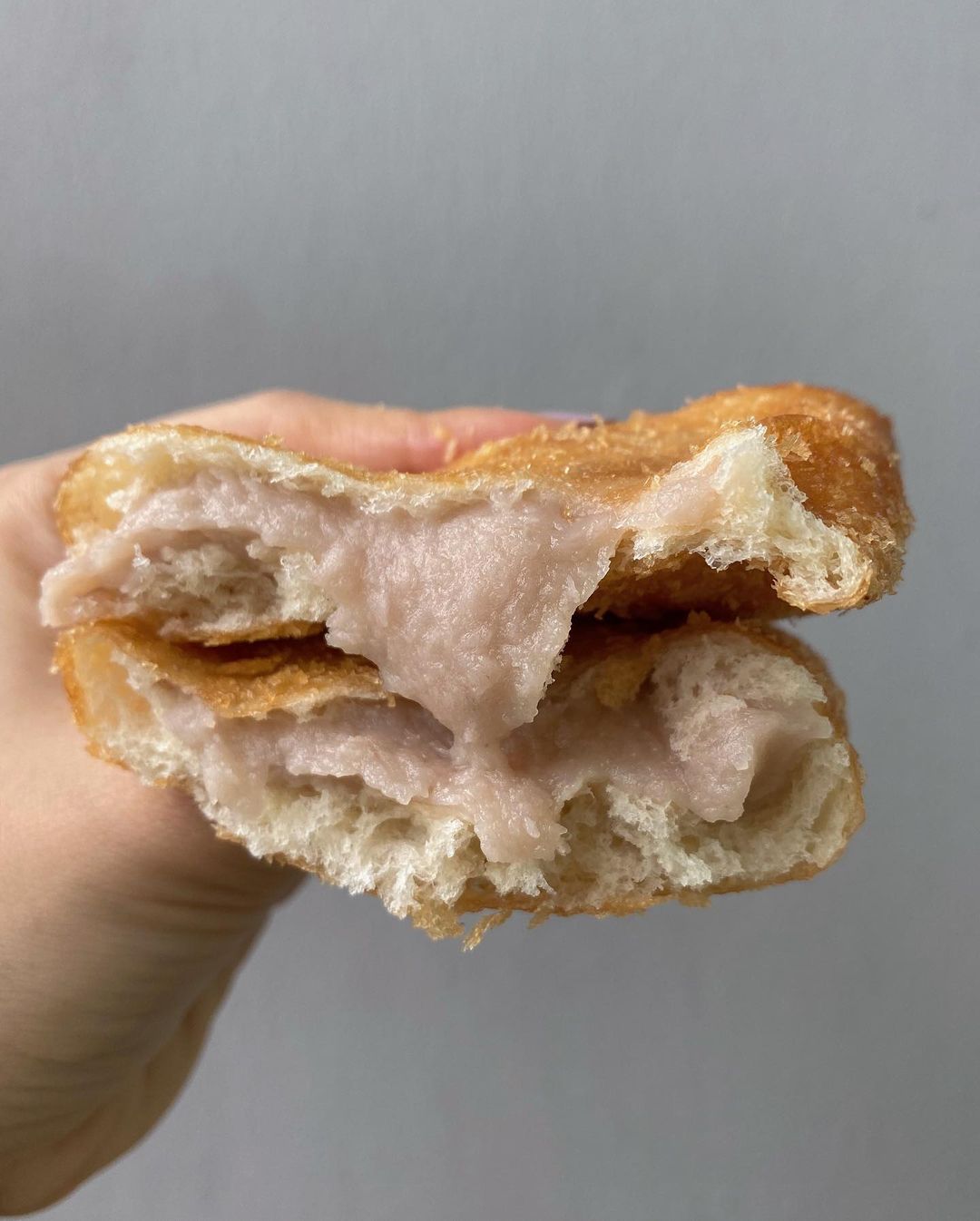 Image credit: @soinkuehdible
Orh nee doughnuts are a big thing now, but few are as cheap and as traditional as Dozo House's. This hawker-based doughnut shop makes their deep-fried pillows packed with filling, and their Yam Doughnut ($1.50) comes loaded with orh nee lava that oozes when the doughnut is pulled apart. It is a touch oily, though, but definitely good for a quick and sinful snack.
Address: 505 Beach Road, #01-79, Golden Mile Food Centre, Singapore 199583
Opening hours: Mon-Tues, Thurs-Sun 11am till sold out, Weds 12pm to sold out
---
6. Whiskit Cafe
---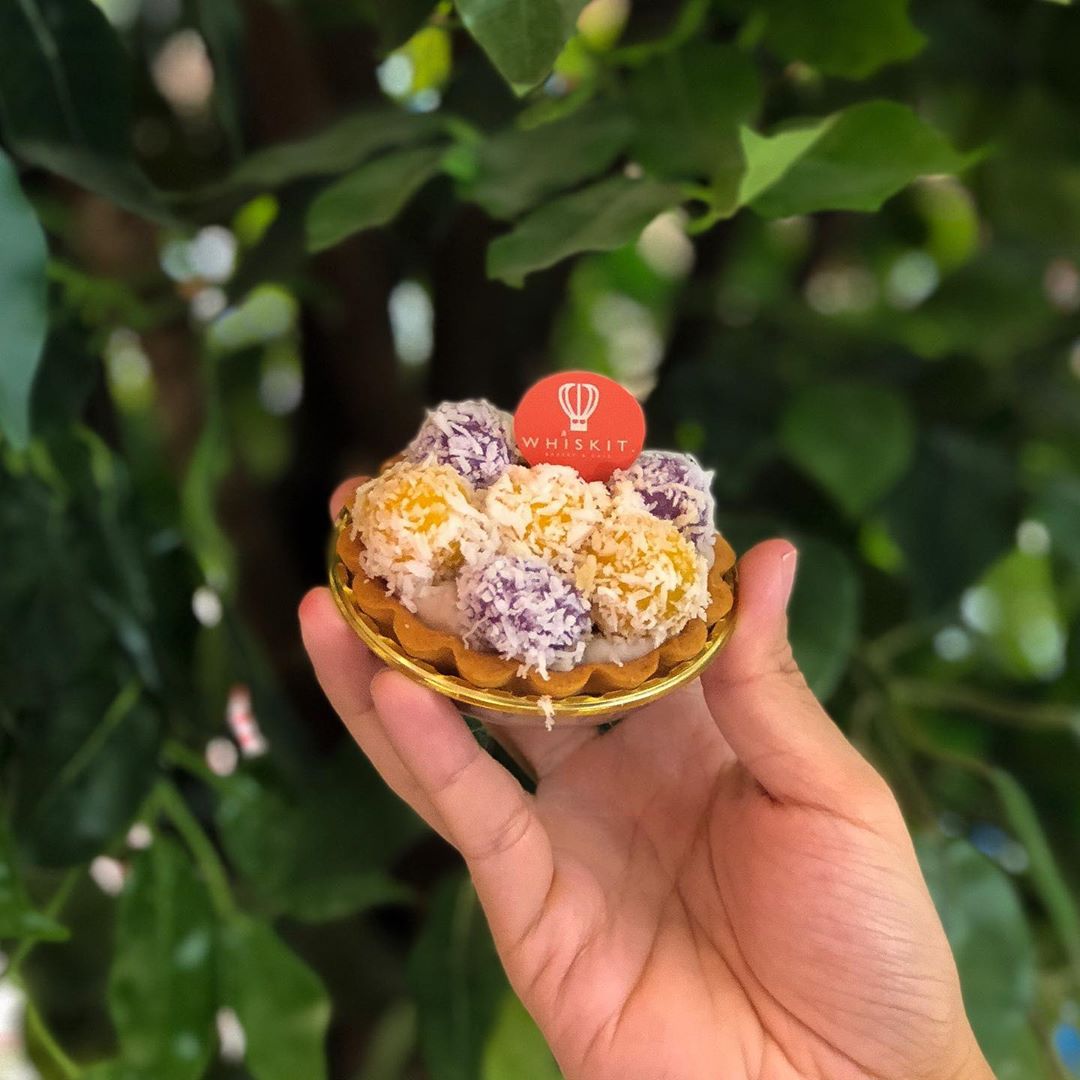 Image credit: @melmeleats
Ondeh-ondeh was a major food craze in 2019— last year's equivalent of orh nee, basically. Whiskit Cafe combines the best of both with their affordable Orh Nee Ondeh Tart ($4.50), where actual ondeh-ondeh kueh tops a simple tart shell piped with yam cream. The cafe also does an Orh Nee Burnt Cheesecake ($48), where the batter is faintly perfumed with yam.
Address: 533 Upper Cross Street, #01-33, Hong Lim Complex, Singapore 050533
Opening hours: Mon-Sat 11am to 5pm
Website
---
7. Brotherbird Bakehouse 
---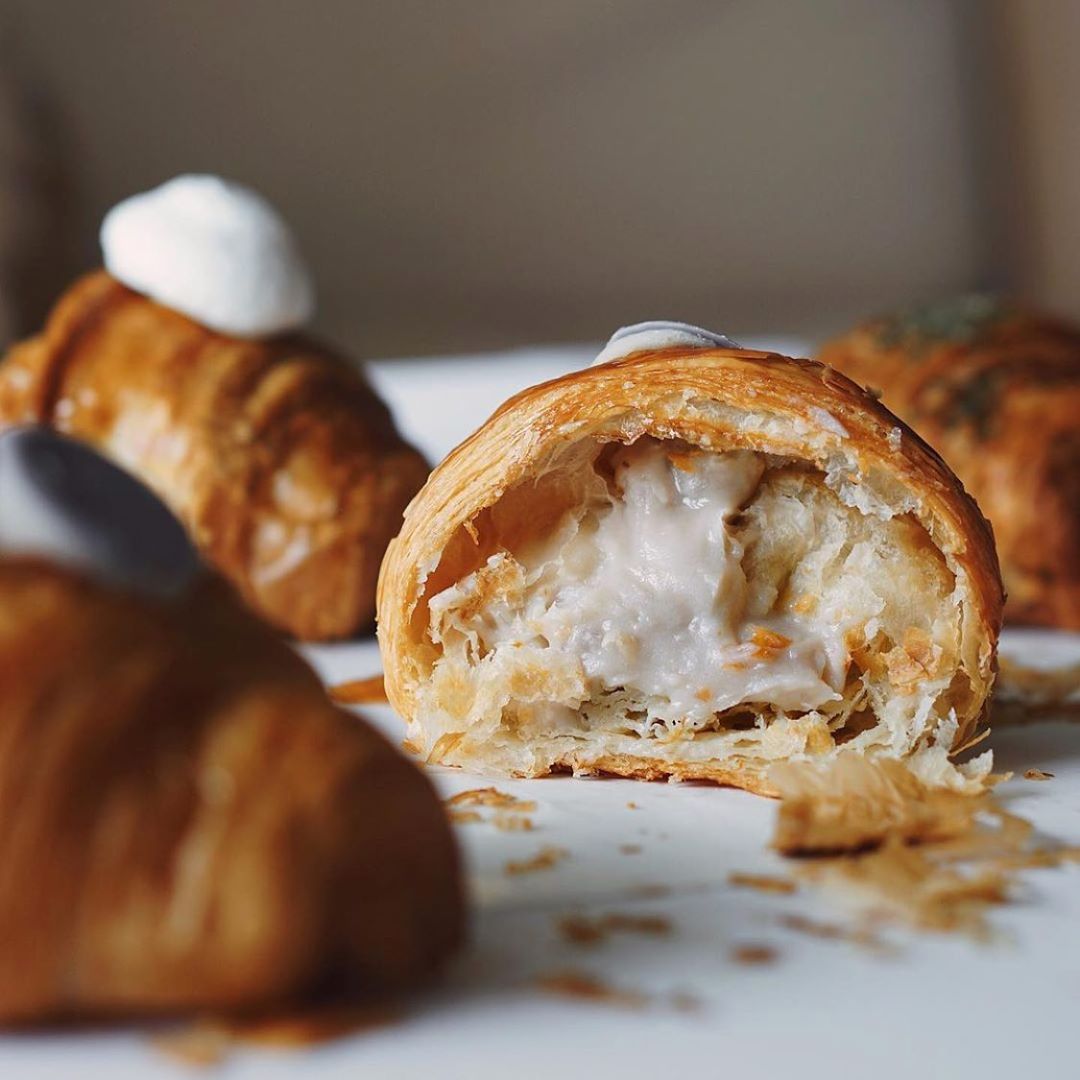 Image credit: @brotherbird_bakehouse
Brotherbird Bakehouse pioneered mochi croissants in Singapore, but this Lavender-based bakery also makes a fantastic Taro Croissant ($5), packed with a creamy yam filling. Get this in their bake boxes via their regular pre-order sessions, where a mixed bag of six croissants are sold at $29, or just via walk-in to their store, though this sells out fast!
Check out our full review of Brotherbird Bakehouse.
Address: 114 Lavender Street, #01-05, CT Hub 2, Singapore 338729
Opening hours: Wed-Mon 12pm to 5pm or until everything is sold out
Tel: 9296 4997
Website
Brotherbird Milk & Croissants Review: Unique Mochi Croissants With Matcha Kit-Kat, Hazelnut Fillings And More
---
8. 682 Hougang Min Jiang Kueh
---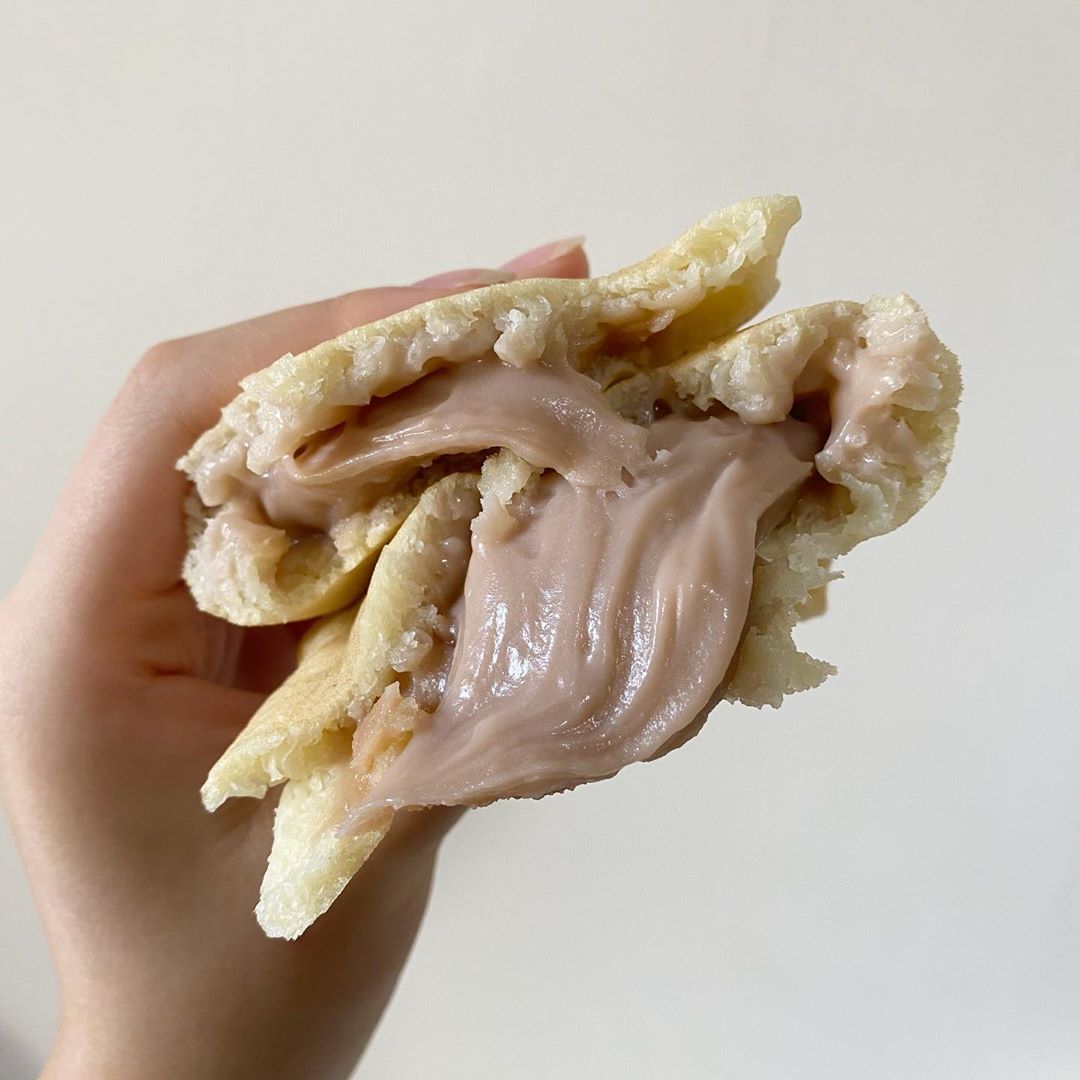 Image credit: @breadforcarine
While min jiang kueh is not technically a dessert, it's one of the easiest sweet treats to find at hawker centres when you want a pick-me-up. 682 Hougang Min Jiang Kueh's version is especially popular on social media because their take on min jiang kueh stars fillings so generous, they borderline overflow with every bite. Their Taro Min Jiang Kueh ($1.20) is one of their most popular flavours, though fair warning, it could be jelak if you're not a diehard orh nee fan.
Address: 682 Hougang Avenue 4, #01-300, Singapore 530682
9 Min Jiang Kueh Stalls To Check Out For Traditional And Modern Min Jiang Kueh
---
9. The Batterhouse 
---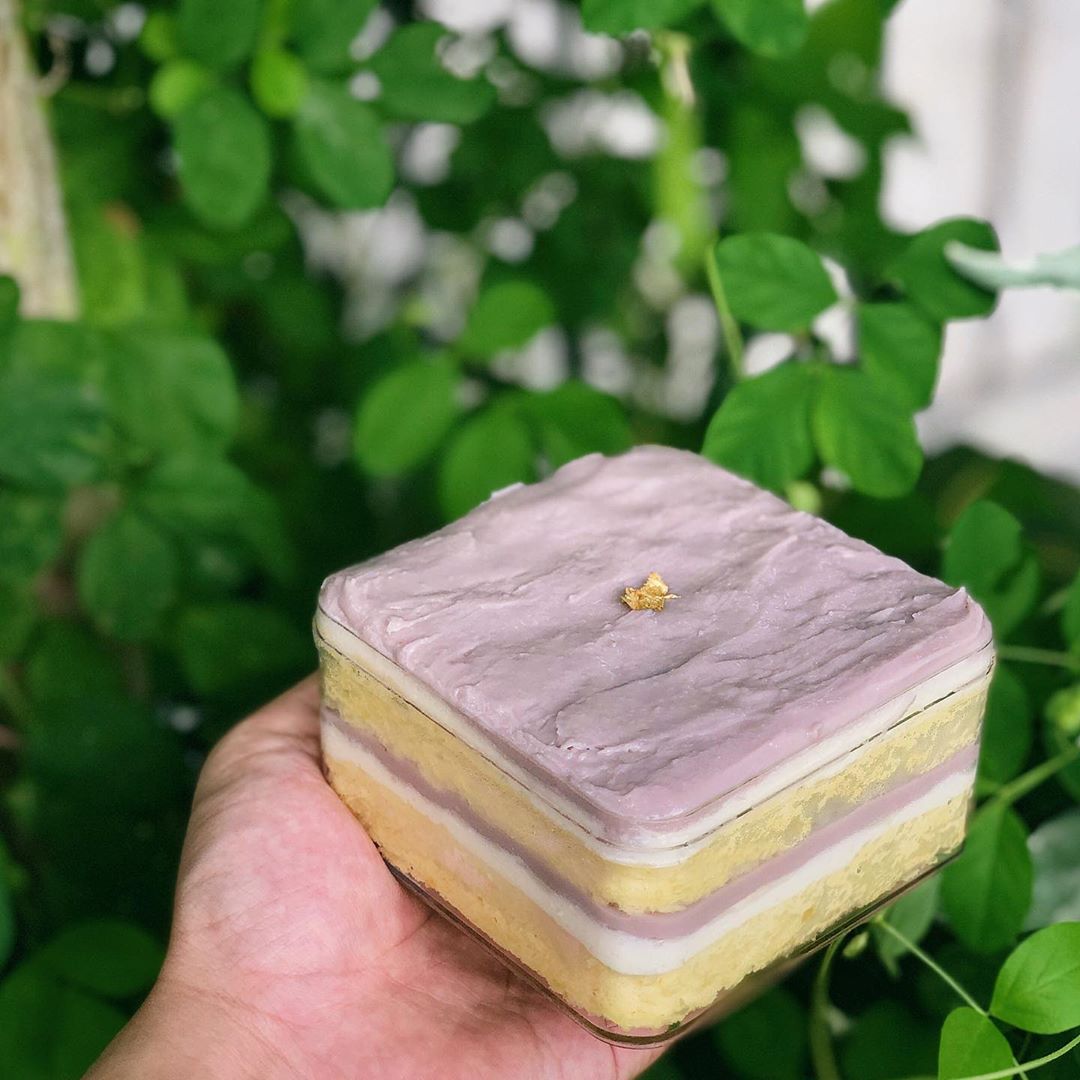 Image credit: @eaterries
The Batterhouse is a home baker that makes cakes in a box, and one of their bestsellers is their Orh Nee Cake Box ($18). Made entirely by hand with no gelatine and or preservatives, this lush, lilac-hued square is made by layering homemade orh nee with coconut Chantilly cream and a light sponge. Every box is good enough to feed two people, though you just might want to eat it alone. They also make a Black Sesame Tofu Cheesecake ($18) and Strawberry Watermelon Cake Box ($25). 
---
10. Patisserie Wong
---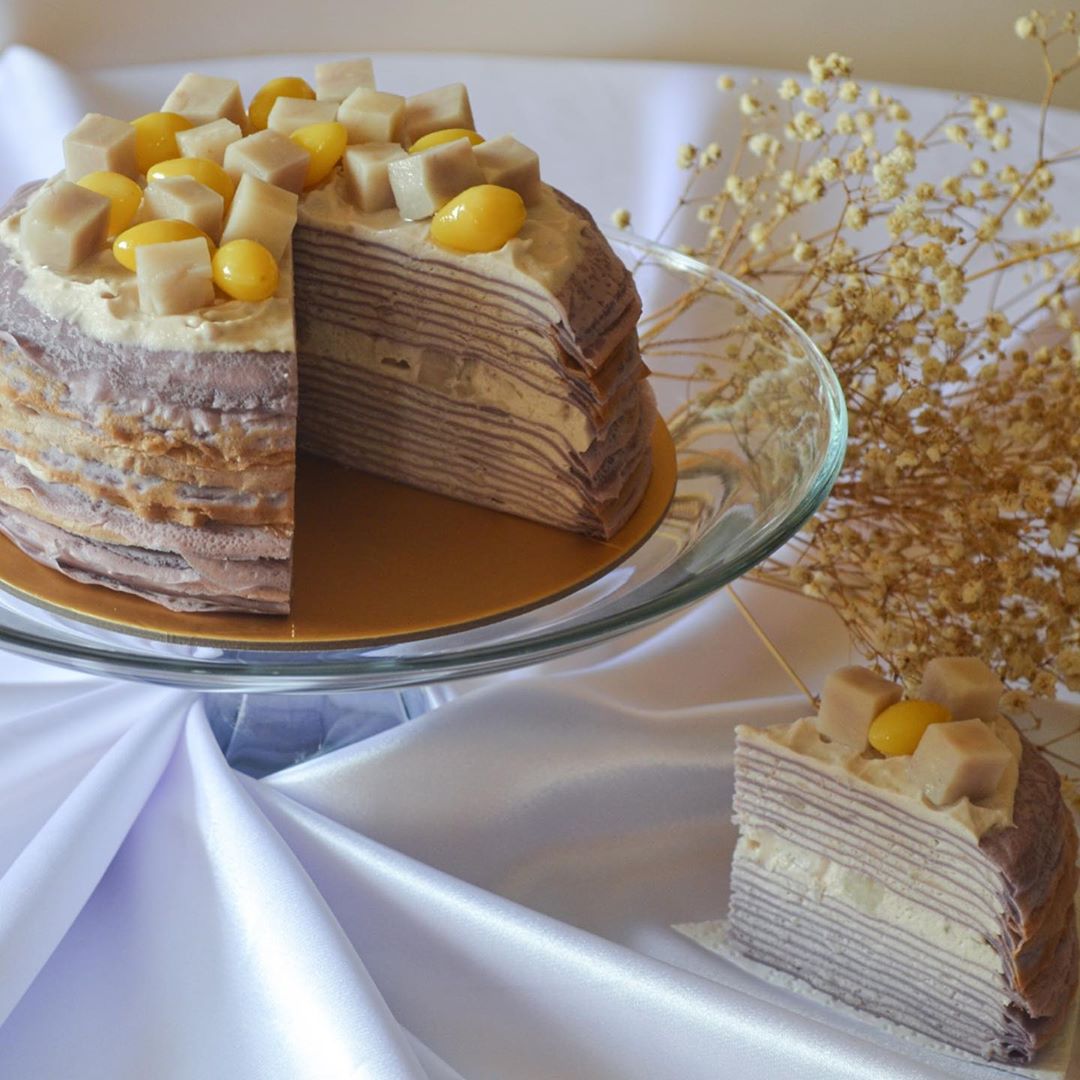 Image credit: @lawrencewxs
Pastry chef Lawrence Wong is selling his bakes on his online store, and amongst a number of his taro creations is the standout Orh Nee Mille Crepe (from $30). The crepes themselves are purple, flavoured with yam, then layered with a taro pastry creme, then dressed with candied gingko nuts and yam chunks for bite. Over 80 cakes were sold in his first two months of retail, so be quick with placing orders. 
---
11. Lilac Oak 
---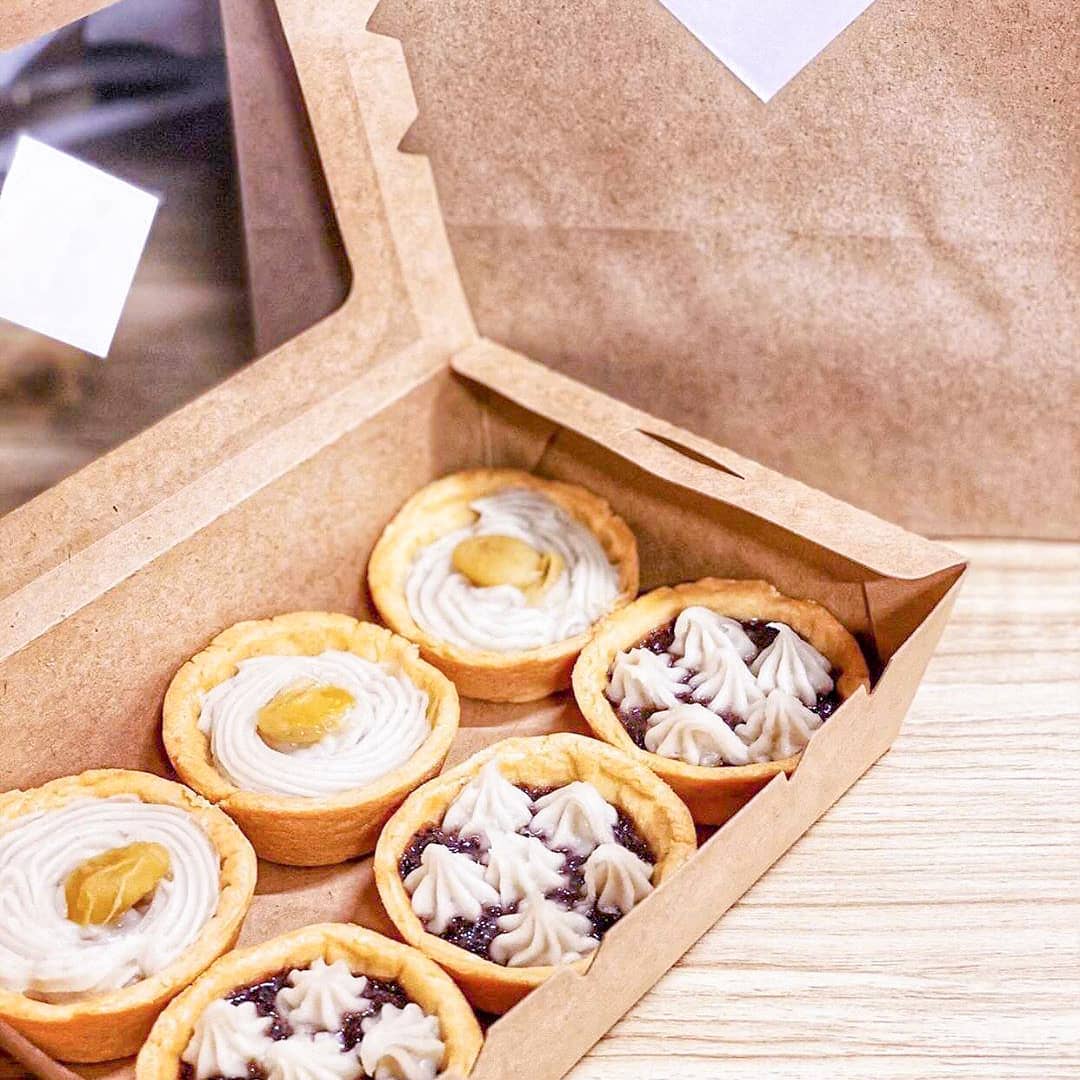 Image credit: @wildvegann
Home business Lilac Oak makes vegan-friendly bakes and sweet treats that include two takes on orh nee tarts. The first is the classic Taro Tart, where a handcrafted tart shell comes filled with an oil-free yam paste, and a Pulut Hitam Tart, which features a sticky glutinous rice base spotted with taro cream. A box of two 8cm tarts is priced at $12, while a box of six mini tarts is priced at $24. 
---
12. Laines Bakes 
---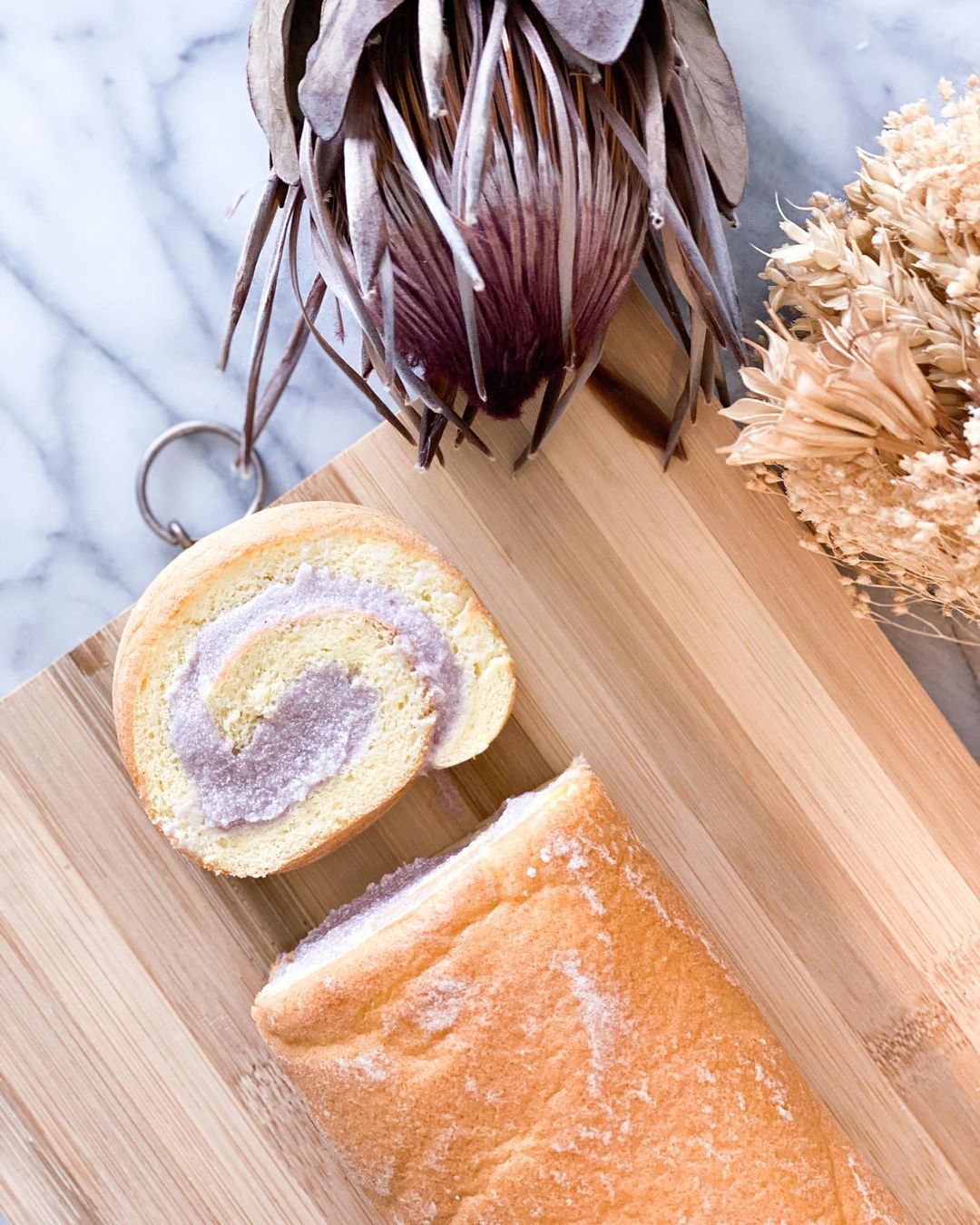 Image credit: @lainesbakes
Laines Bakes has two taro bakes on their menu — a Taro Roll Cake ($28) and a Taro Brulee Cheesecake (from $58). The former is for fans of lighter, fluffier sponge cakes, with a hearty yam paste middle that you can even enhance with the addition of chicken floss, upon special request. The latter is a decadent layer cake, where a creamy cheesecake with a caramelised sugar top is set above a pure taro base, then finished with vanilla sponge. Keep an eye out for their Instagram pre-orders if you're interested, as these run weekly, though the Taro Roll Cake is only available on the weekends.
NOW Bakery: MSW Durian Mochi And Milk Pudding Blancmange Rolls In City Hall
---
13. Whites Bakery 
---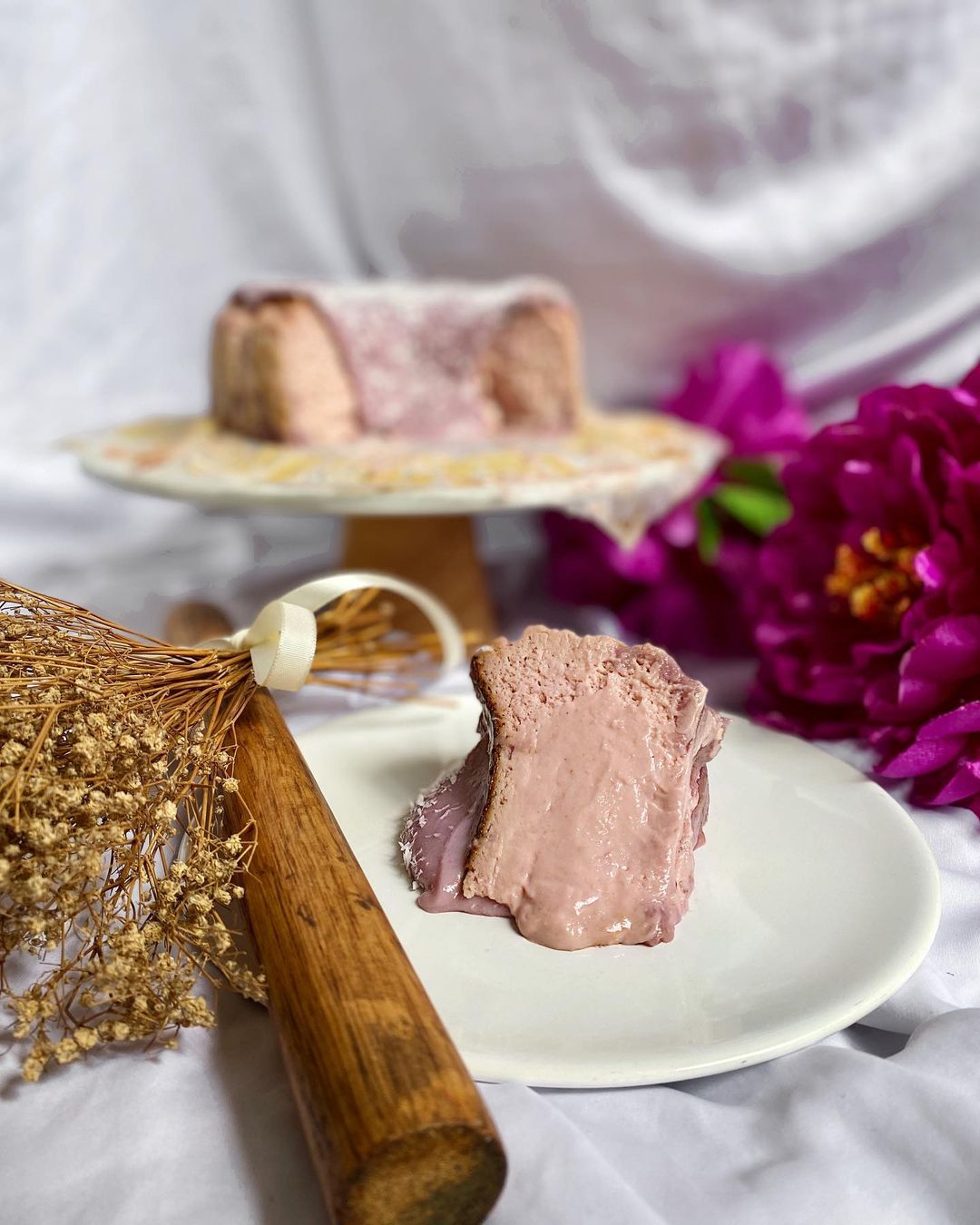 Image credit: @whitesbakery
Burnt cheesecake and yam paste lovers can turn to Whites Bakery for the best of both worlds. Their Taro Basque Cheesecake ($45), is a creamy purple creation made with 100% homemade taro paste, and comes topped with an orh nee glaze, and desiccated coconut. For a lighter bite, try their mixed box of Korean-style Fat Macarons (6 for $30), which includes a taro flavour.
Croissant Cereal Is Officially A Thing Thanks To Misol, An Instagram Bakery
---
14. Shiok Mum Mum
---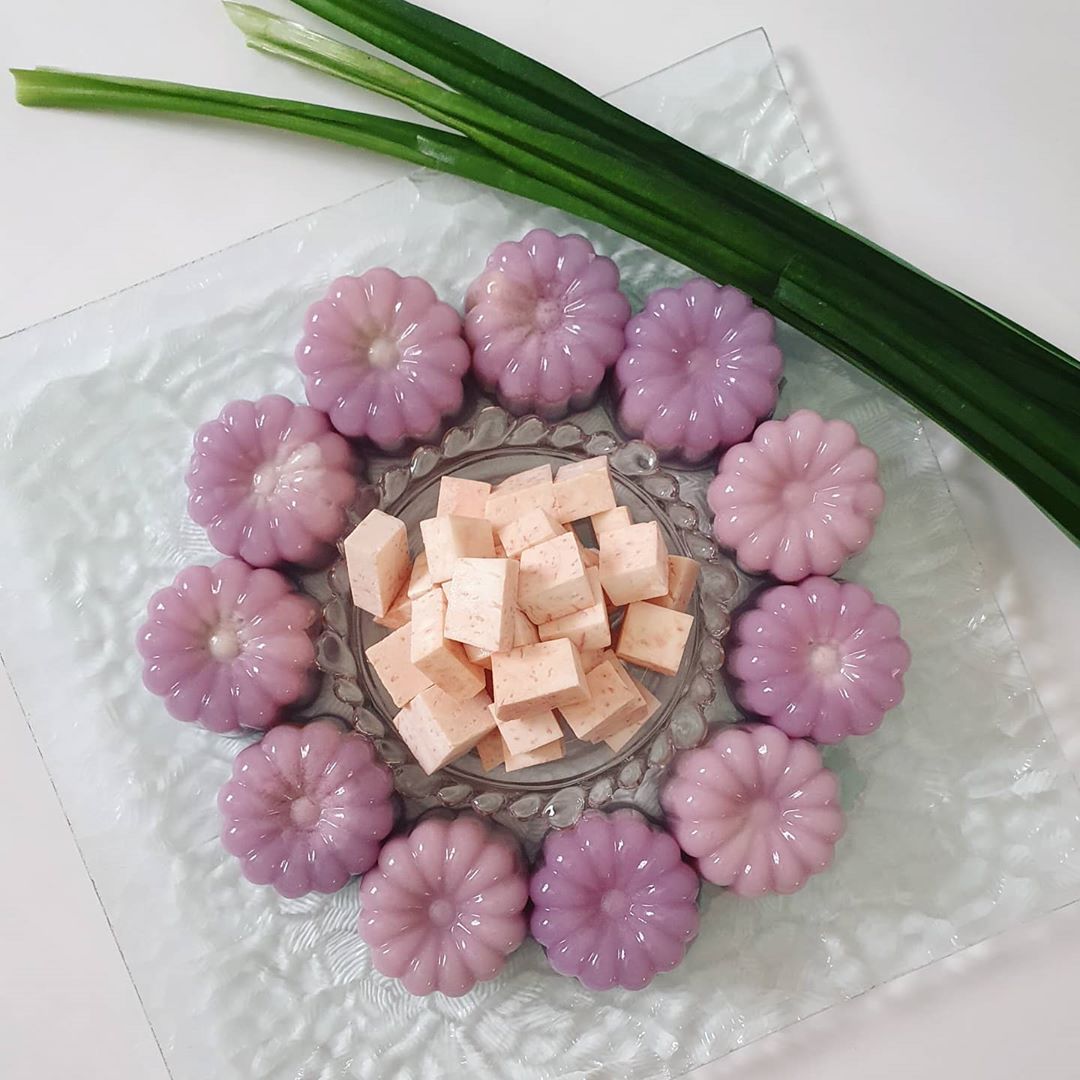 Image credit: @shiokmummum
Though relatively new, home business Shiok Mum Mum is bringing something interesting to the table with their homemade jellies, available in Orh Nee and Pulut Hitam versions (six for $12). The Orh Nee is made with fresh taro and has a yam-filled centre. The jelly is not too sweet, so it's perfect even if you are not a big dessert person.
---
15. The Jar Addict
---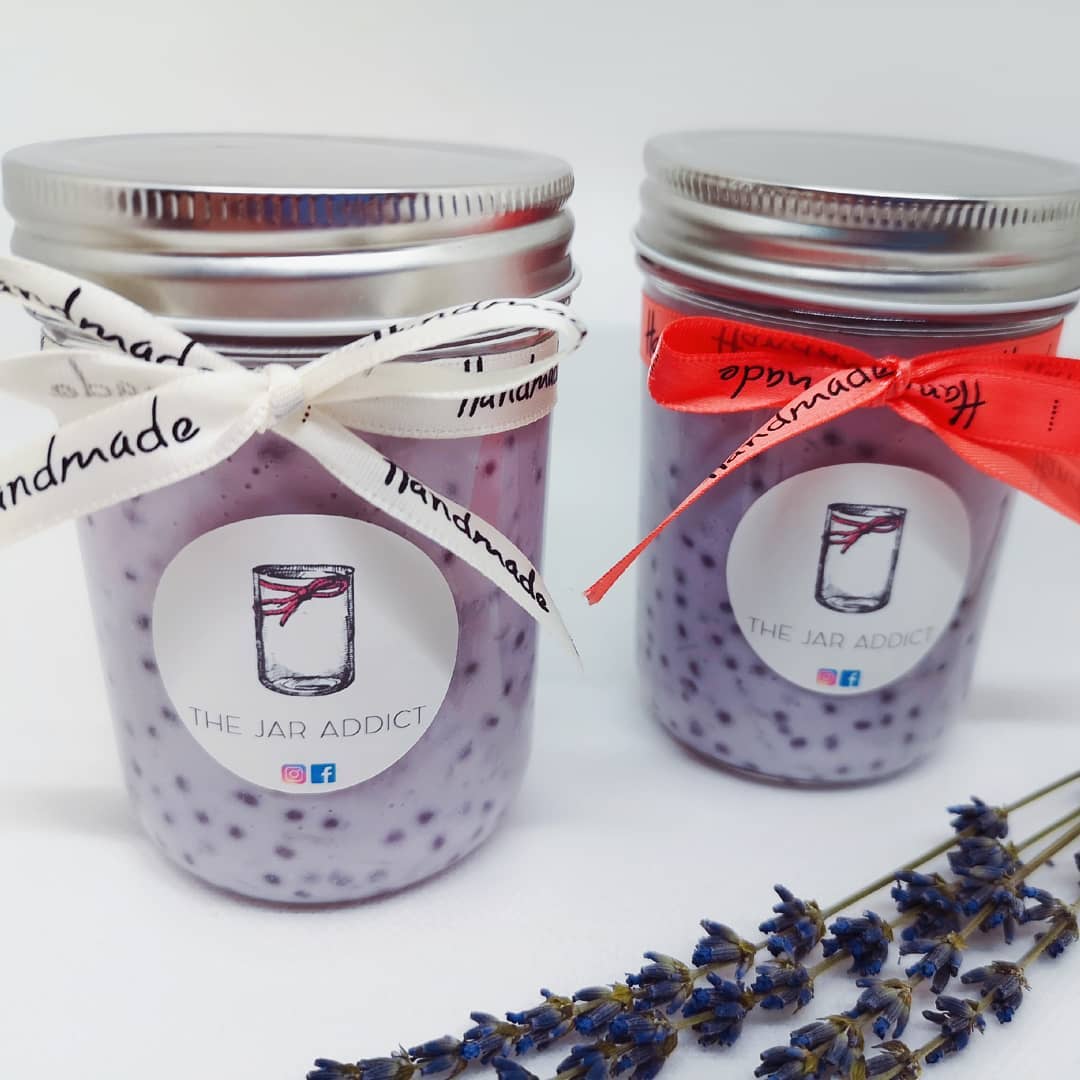 Image credit: @the_jar_addict
One of the most traditional orh nee desserts on the list is made by The Jar Addict. They make two types of yam desserts served in jars, the classic Signature Ah Ma Orh Nee ($3.50), and their Signature Ah Ma Yam Sago ($3). The orh nee inn a jar is served hot, while the yam sago is served cold. The latter makes for a refreshing alternative to taro bubble tea, with sago in place of pearls to bring on the chew.
---
16. Rachelrax
---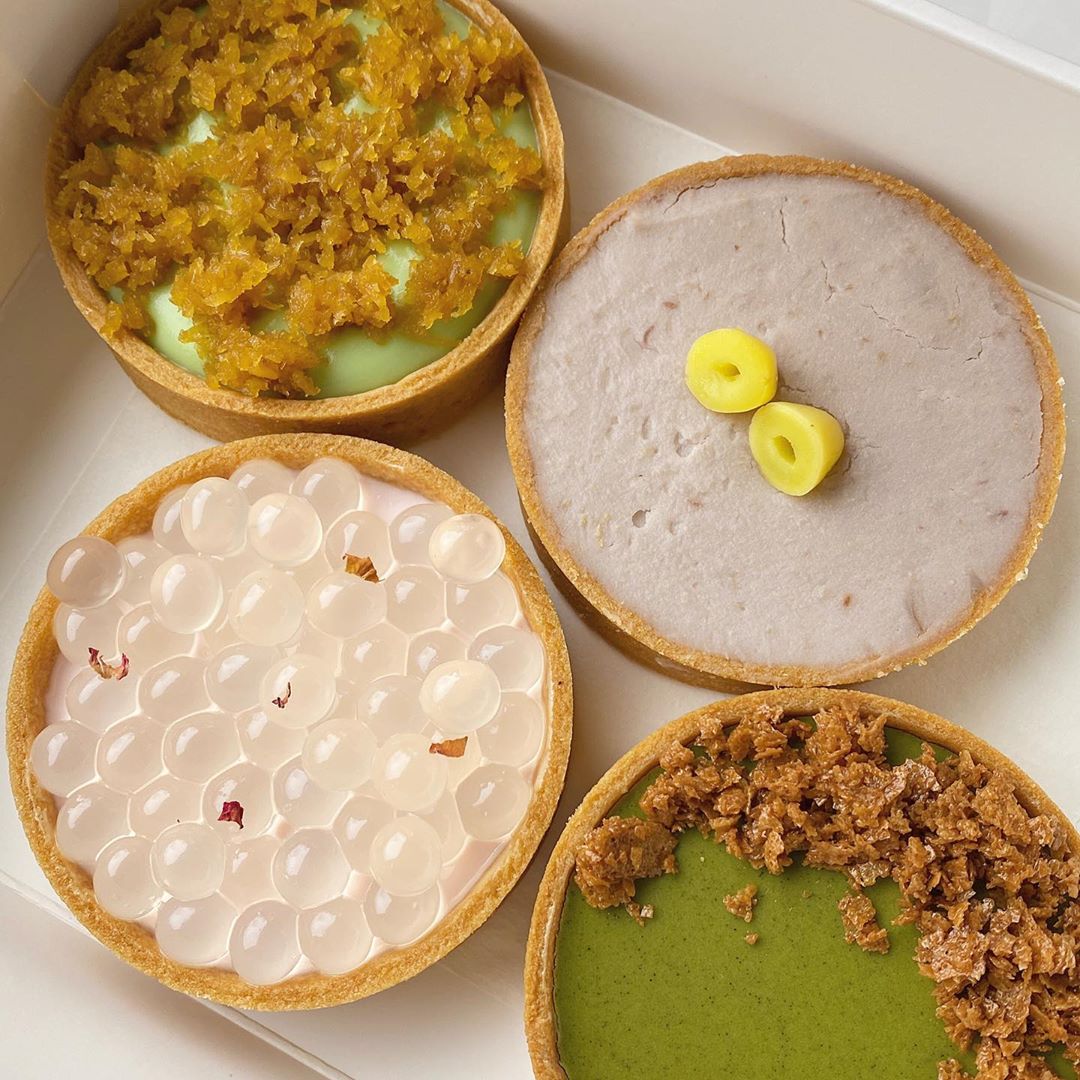 Image credit: @rachelrax
You may know home baker Rachel Rax for her stunning galaxy cakes, but she has recently launched a line of tarts that nod to local flavours. Of the bunch, she has an Orh Nee Tart, filled with silky yam paste and coconut cream, then topped with a gingko nut. Sold in a mixed box of four ($32), with flavours like lychee rose, genmaicha, and ondeh-ondeh, these are, sadly, only seasonally available at her bake sales, but do keep watch on her Instagram to see if they return.
---
Unique orh nee desserts in Singapore
---
With the orh nee craze in full swing, it is easier than ever to stray from the OG Teochew-style orh nee and try some newfangled interpretations.
Jin Yu Man Tang Dessert Shop Review: Hipster Cafe Selling Cantonese Desserts That Can Rival Ah Chew
But, if you prefer to stick to tradition, then try Jin Yu Man Tang, a hipster cafe serving traditional desserts in East Coast, or Chow Zan at Bugis.
Chow Zan Dessert Review: White Chendol And Peach Gum Desserts From $4 At Bugis