---
Chilli crab in Singapore
---
Pair juicy crab meat with sweet and spicy chilli sauce and what you get is one of Singapore's most famous dishes: chilli crab. Yet, this internationally renowned dish can be expensive as crab is one of the pricier meats on the market. 
That's why we've sussed out 10 places that sell the cheapest chilli crab in Singapore, where you can enjoy this dish without exhausting your wallet. Do take note that the prices may change seasonally, so make sure you call ahead before making your way down to any of these places. 
---
1. 8 Crabs
---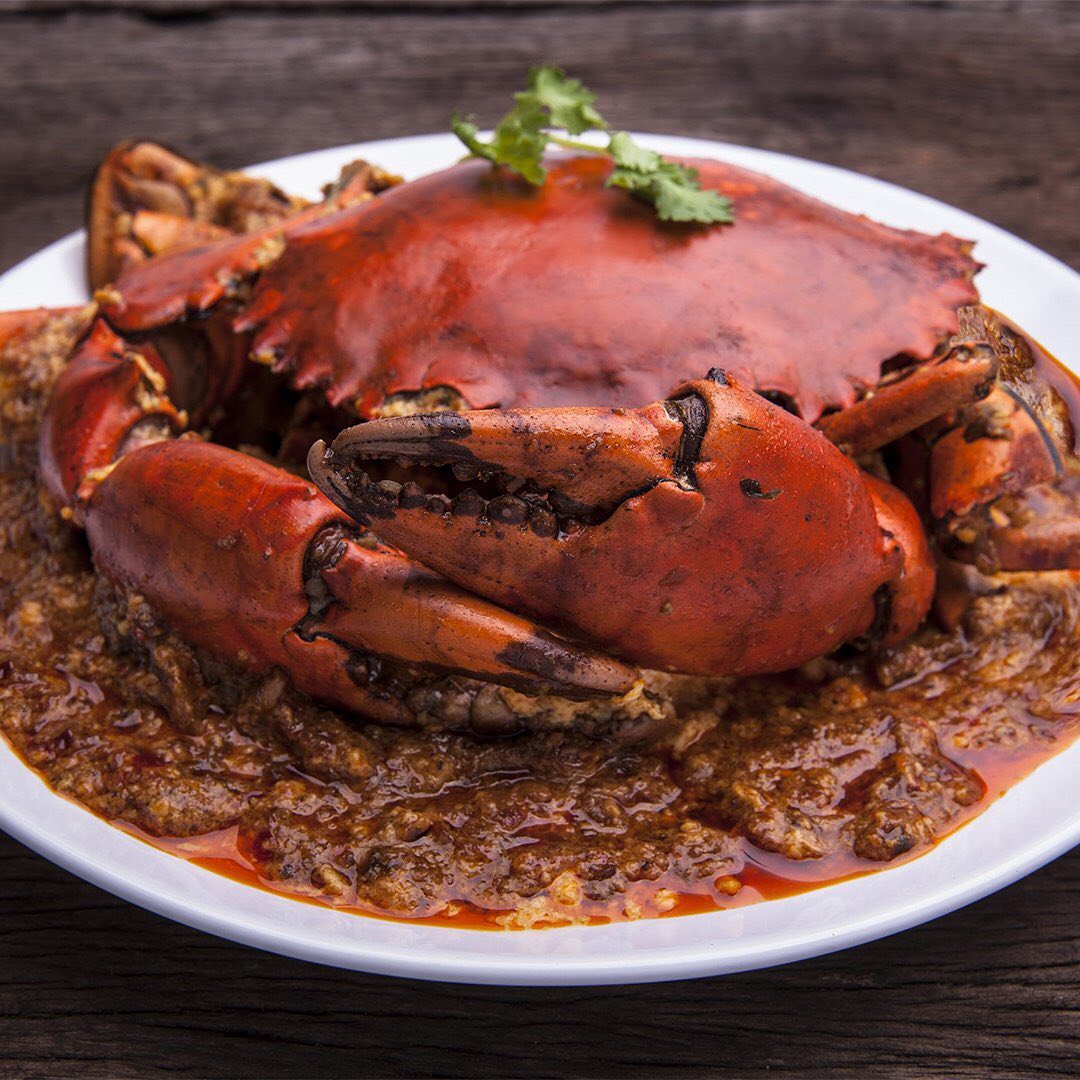 Image credit: @8crabs
For affordable chilli crab delivered to your doorstep, consider 8 Crabs. Here, only AAA graded Sri Lankan wild crabs, air-flown daily into Singapore, are used. These crabs are larger and meatier, testament to their wild-caught nature. Two of their regular-sized crabs go for $79.90, cooked in your choice of sauce. This works out to be less than $40 per crab—a definite steal for the quality you're getting. You can also get two large crabs for $114.90.
Their chilli crab sauce is well-balanced, with savoury, sweet, and spicy notes, perfect to go along with fried mantou. Meanwhile, those looking to host a zi char style dinner at home can consider the Signature Crab Set Meal (from $156), which comes with local favourites such as Prawn Paste Chicken and Coffee Pork Ribs. If you're on a time crunch, fret not, as 8 Crabs has an express one-hour delivery option, priced at $18.
Tel: 8725 0725
Website
---
2. Sinaran Seafood and Catering
---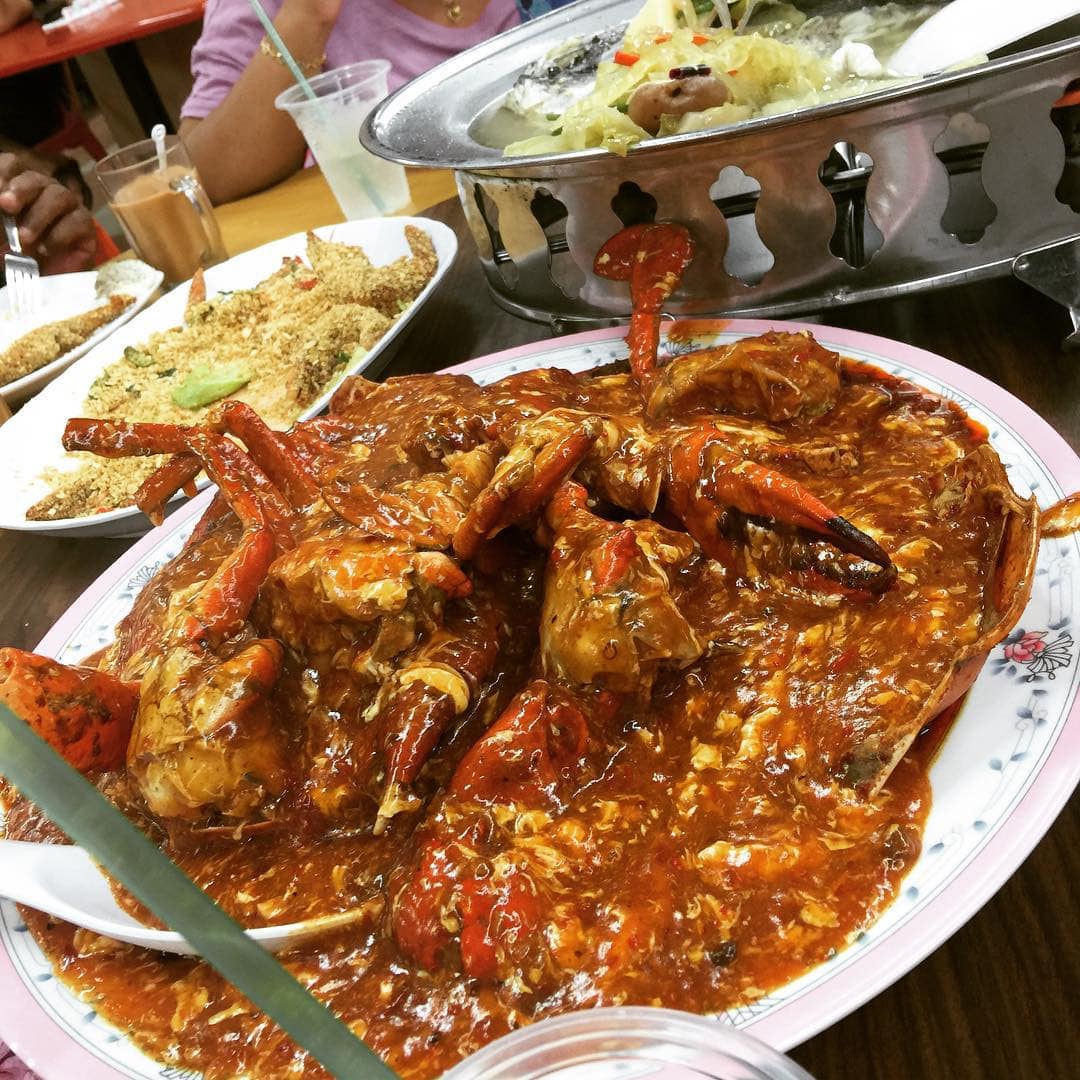 Image credit: @halizaali
Nestled in a nondescript coffee shop, Sinaran Seafood and Catering is a casual halal-certified eatery that whips up a mean serving of chilli crab (from $45). Fried mantou is also served on the side, perfect for mopping up the thick and spicy chilli sauce when you're done with the crab.
Sinaran also serves other zi char dishes that you can pair with your chilli crab to make a feast, such as the Sweet & Sour Sliced Fish ($10) and Hotplate Beancurd ($8). 
Address: 26 Teck Whye Lane, #01-170, Block 26, Singapore 680026
Opening hours: Daily 2pm to 11pm
Tel: 6769 0866
---
3. 21 Seafood
---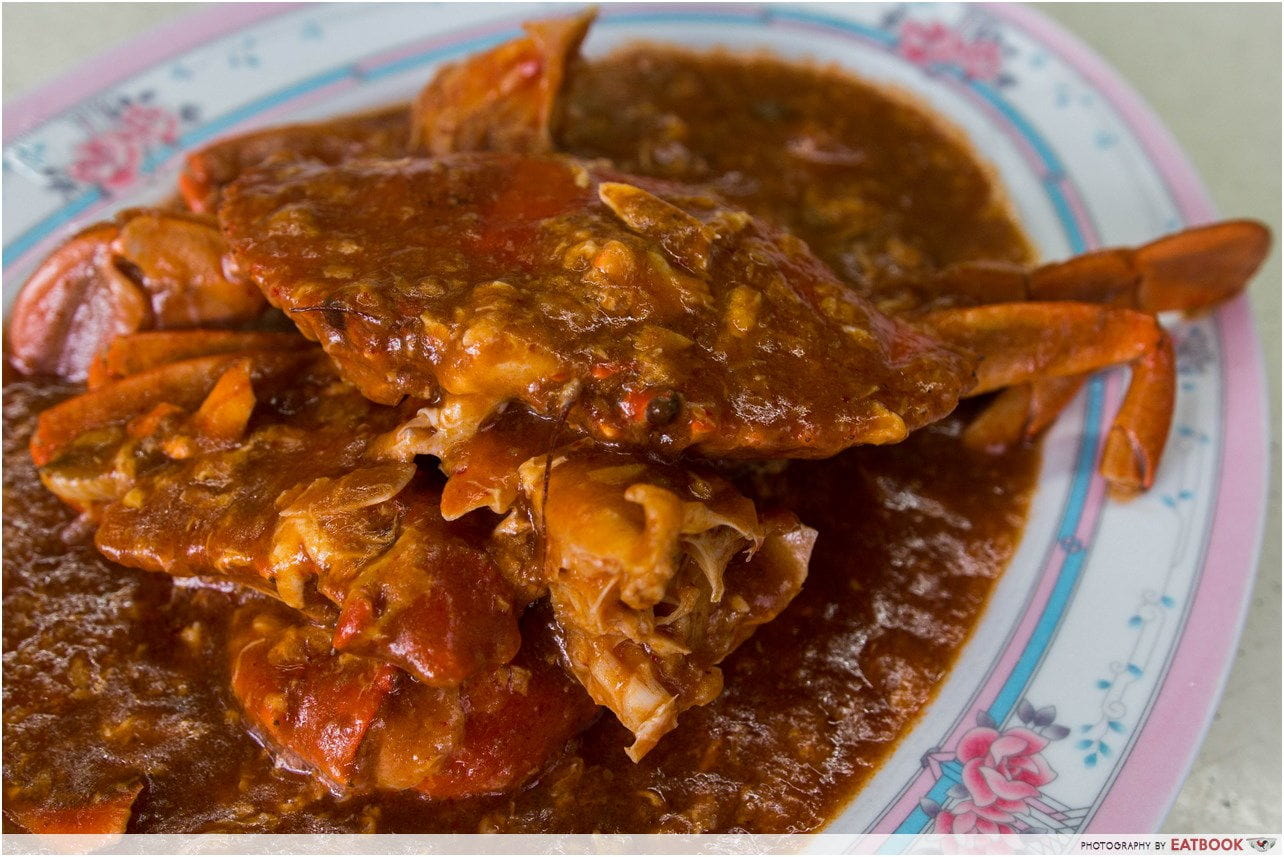 21 Seafood is a zi char eatery located in Kovan, offering combinations of crabs in three sizes: 1kg, 700g, and 600g. Prices may vary seasonally, so make sure you call ahead before heading down for a meal.
The classic Chilli Crab is one of 16 flavours you can order here, a steal at three for $45. In this dish, the mildly spicy gravy strikes a fine balance between tomato and chilli sauce. Other flavours you can order include Cereal Oats, Claypot Curry (+$2), and Salted Egg Sauce (+$3). 
Similar to any neighbourhood zi char restaurant, 21 Seafood can get packed during dinner over the weekends, so we recommend that you make your way there in the early evening.
Read our review of 21 Seafood. 
Address: 212 Hougang Street 21, Singapore 530212
Opening hours: Wed-Mon 12pm to 3:30pm, 5pm to 11:30pm, Tue 12pm to 3:30pm, 5pm to 1am
Tel: 6343 0771
---
4. Hua Yu Wee 
---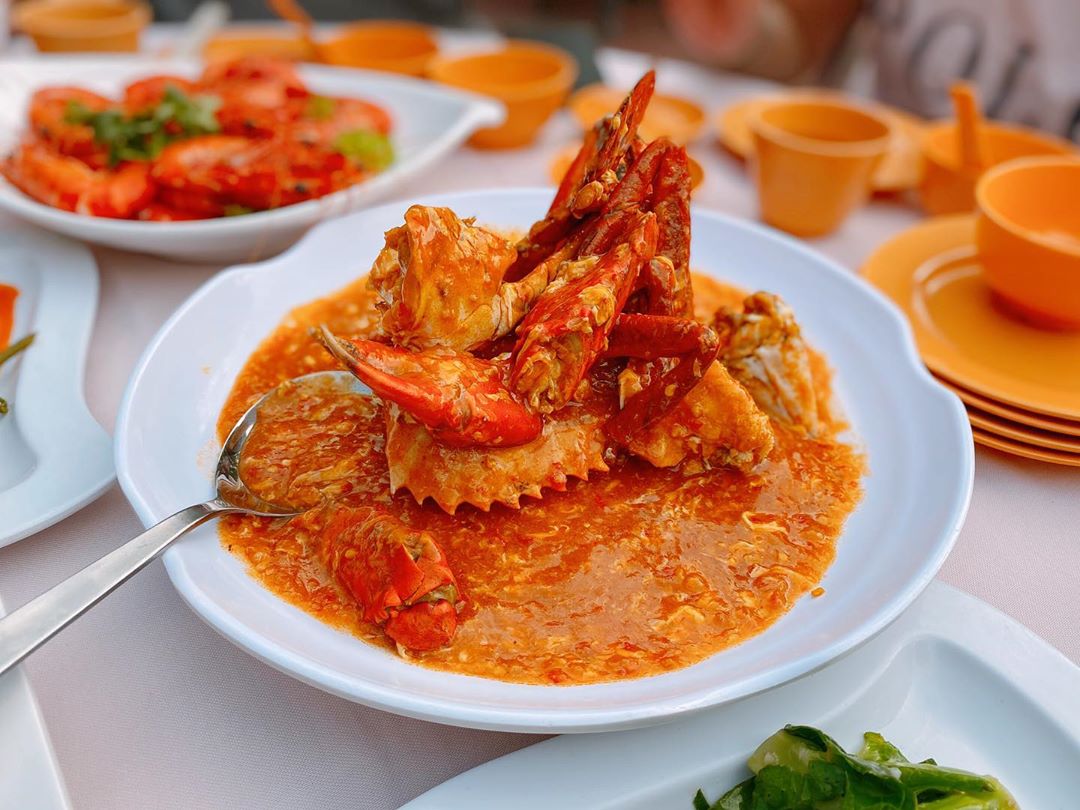 Image credit: @eatwxin
Take a step back in time when you dine at Hua Yu Wee, a vintage zi char restaurant that operates out of a colonial bungalow. From $73, you can order their crab dishes, which come in a variety of flavours like Ketchup with Chilli, Salt and Pepper Baked, and Deep Fried Butter. 
Other standard zi char fare can also be ordered to complete your meal, such as Yang Zhou Fried Rice (from $8.60+), Sambal Kang Kong (from $10.70+), and Prawn Paste Mid Joint Chicken Wings (from $12.80+). 
While you're dining at Hua Yu Wee, you can choose to be seated at one of their two dining areas: the indoor air-conditioned dining hall or the open-air rear courtyard. 
Address: 462 Upper East Coast Road, Singapore 466508
Opening hours: Daily 11:30am to 10pm
Tel: 6442 9313
Website
---
5. Momma Kong's
---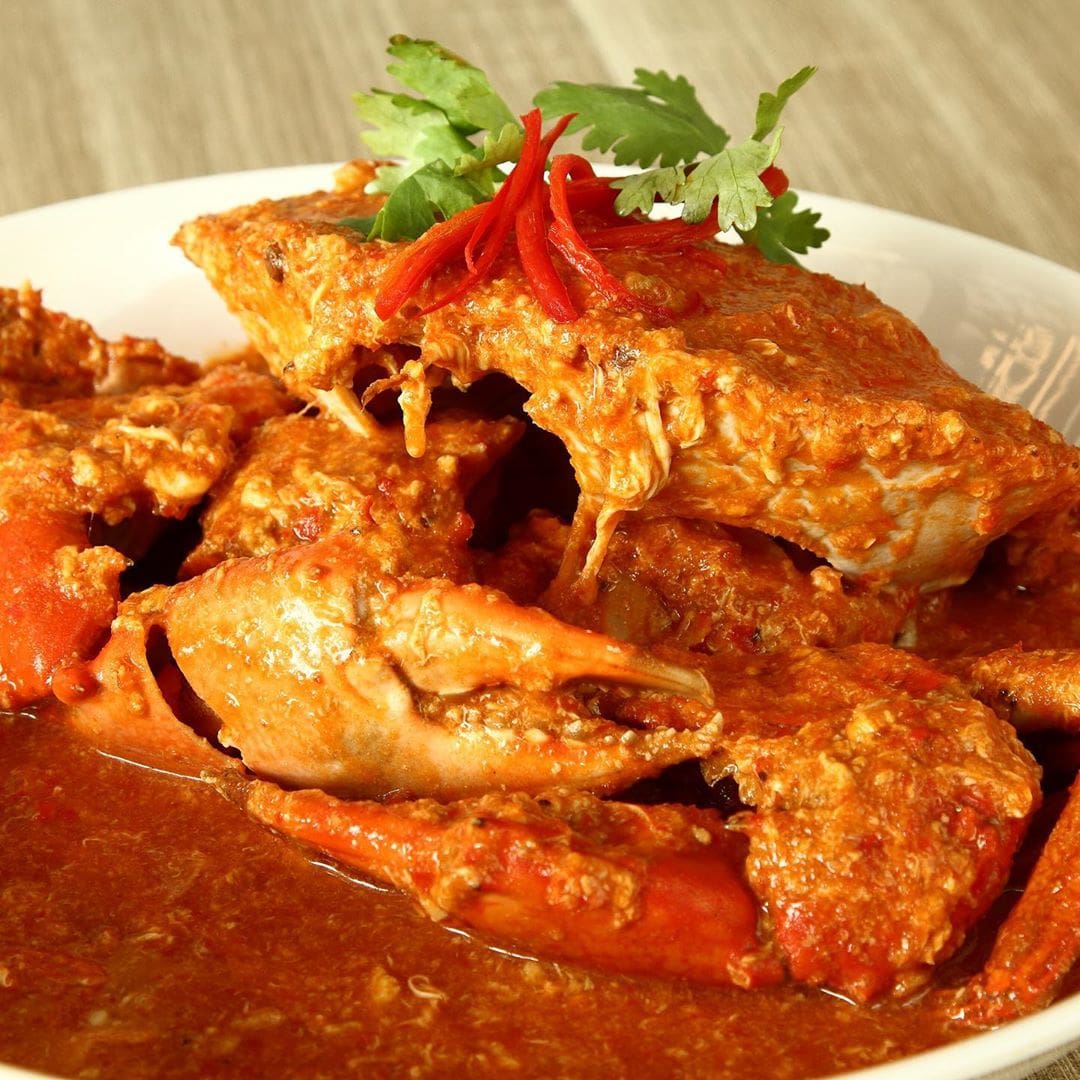 Image credit: @momma_kongs
Located at Mosque Street, Momma Kong's is a quaint modern restaurant best known for their crab dishes. All their crab dishes come at a fixed price of $58++, with their Red Chilli and Black Pepper flavours crowning their menu. Their Red Chilli Crab is notably on the spicier side, and the sauce boasts a creamy consistency that goes well with the firm meat.
While you're here, you can also try your hand at the other zi char dishes they have to offer, including the XO Fried Rice ($21++) and Sambal Squid ($18++).
As Momma Kong's is a small restaurant, it tends to become crowded rather quickly. Do make sure you arrive earlier or call ahead of time to ensure that you secure a table for your meal!
Address: 34 Mosque Street, Singapore 059512
Opening hours: Tues-Fri 5pm to 10:30pm, Sat-Sun 11am to 10:30pm
Tel: 6225 2722
Website
---
6. Ban Leong Wah Hoe Seafood 
---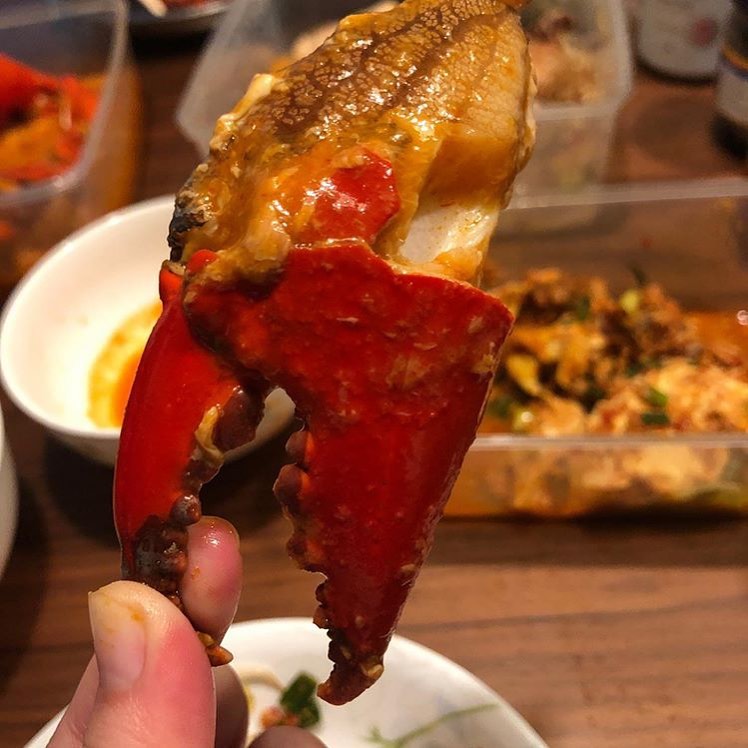 Image credit: @banleongwahhoe
Occupying the space of a whole coffeeshop, Ban Leong Wah Hoe Seafood offers a range of crab dishes from $70+/kg. The Chilli Crab stands out amongst these, boasting a rich and thick gravy that is mildly spicy, ideal for all palates to enjoy.
Ban Leong Wah Hoe is also well known for its other zi char dishes, such as the Moonlight Hor Fun ($6+), Mee Goreng ($5.50+), and Prawn Paste Chicken ($8+). 
Address: 122 Casuarina Road, Singapore 579510
Opening hours: Mon-Thur, Sat-Sun 11am to 2:30pm, 5pm to 11pm, Fri 11am to 2:30pm, 5pm to 12am
Tel: 6452 2824
Website
---
7. Alliance Seafood 
---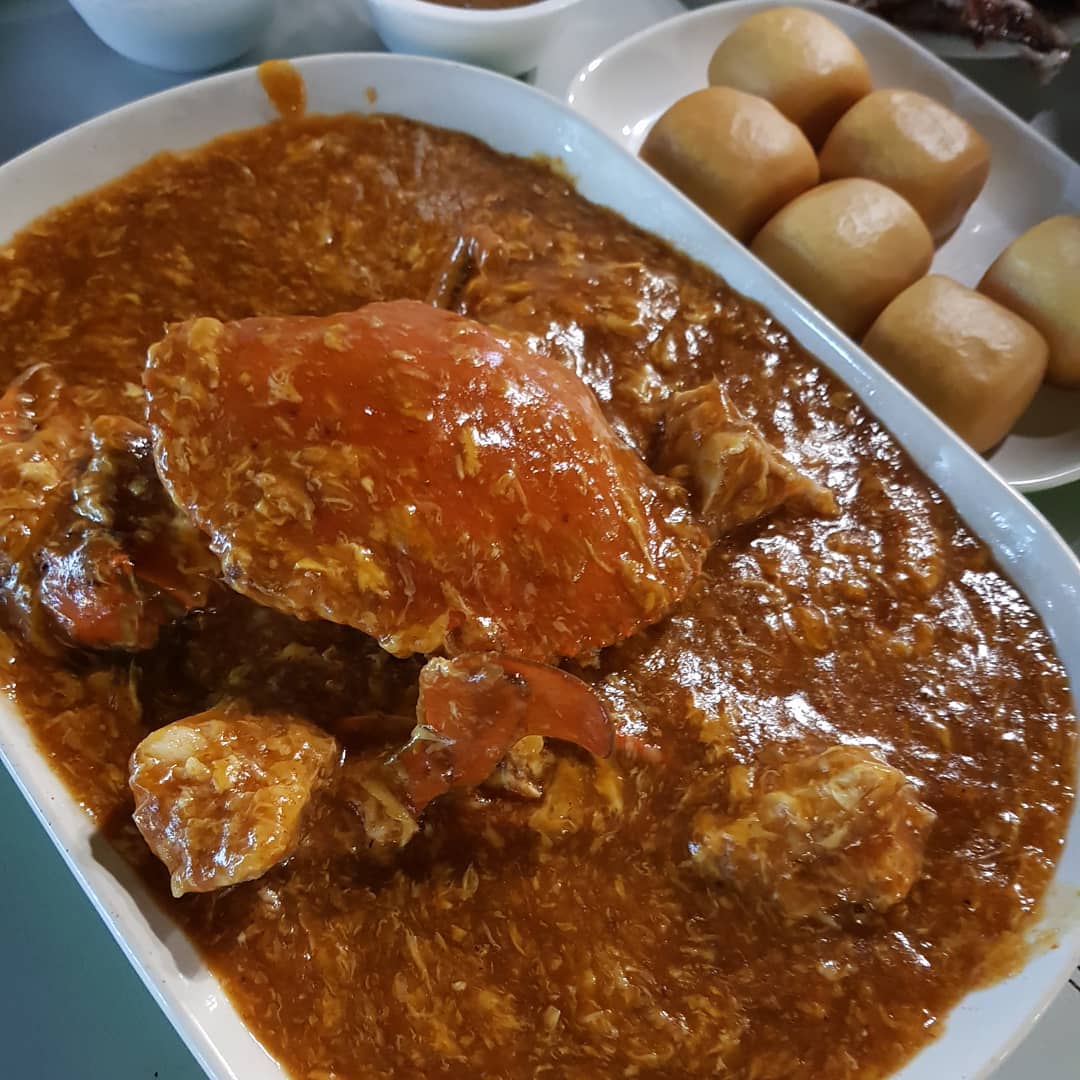 Image credit: @theehungryman
Alliance Seafood was awarded a place in the Singapore Michelin Bib Gourmand 2018 for their chilli crab, which is served with a sauce that is sweet, tangy, and satisfyingly spicy. Prices here are pretty affordable too, as you can get your chilli crab as part of a set with cereal prawns, fried rice, and mantou for just $65.
These Are The 34 Restaurant And Hawker Outlets That Nearly Got One Michelin Star
Located at Newton Circus Food Centre, you can expect the indoor seating area to get hot easily. Outdoor seating is also available, allowing you to indulge in a relatively cooler setting.
Address: 500 Clemenceau Ave North, #01-27, Newton Circus Food Centre, Singapore 229495
Opening hours: Daily 11:30am to 11:30pm
---
8. Crab at Bay Seafood Restaurant
---
Image credit: @jo_chua_lim
Crab at Bay Seafood Restaurant offers two medium-sized Sri Lanka crabs at just $48++. Get your crabs cooked with the classic chilli sauce, or you can try the restaurant's signature black pepper sauce, which is mildly spicy and balances the flavours of caramelised onions and curry leaves together. They occasionally run promotions, where two crabs go for $38++.
As with other traditional Chinese restaurants, Crab at Bay is pragmatically furnished with only the essentials: roundtables and simple wallpaper with no embellishments. The restaurant is also easily accessible via public transport, a short walk away from Tai Seng MRT station.
Read our review of Crab at Bay Seafood Restaurant. 
Address: 548 Macpherson Road, Singapore 368227
Opening hours: Daily 10:30am to 2:30pm, 4:30pm to 10:30pm
Tel: 6743 8366
Website
---
9. Uncle Leong Seafood 
---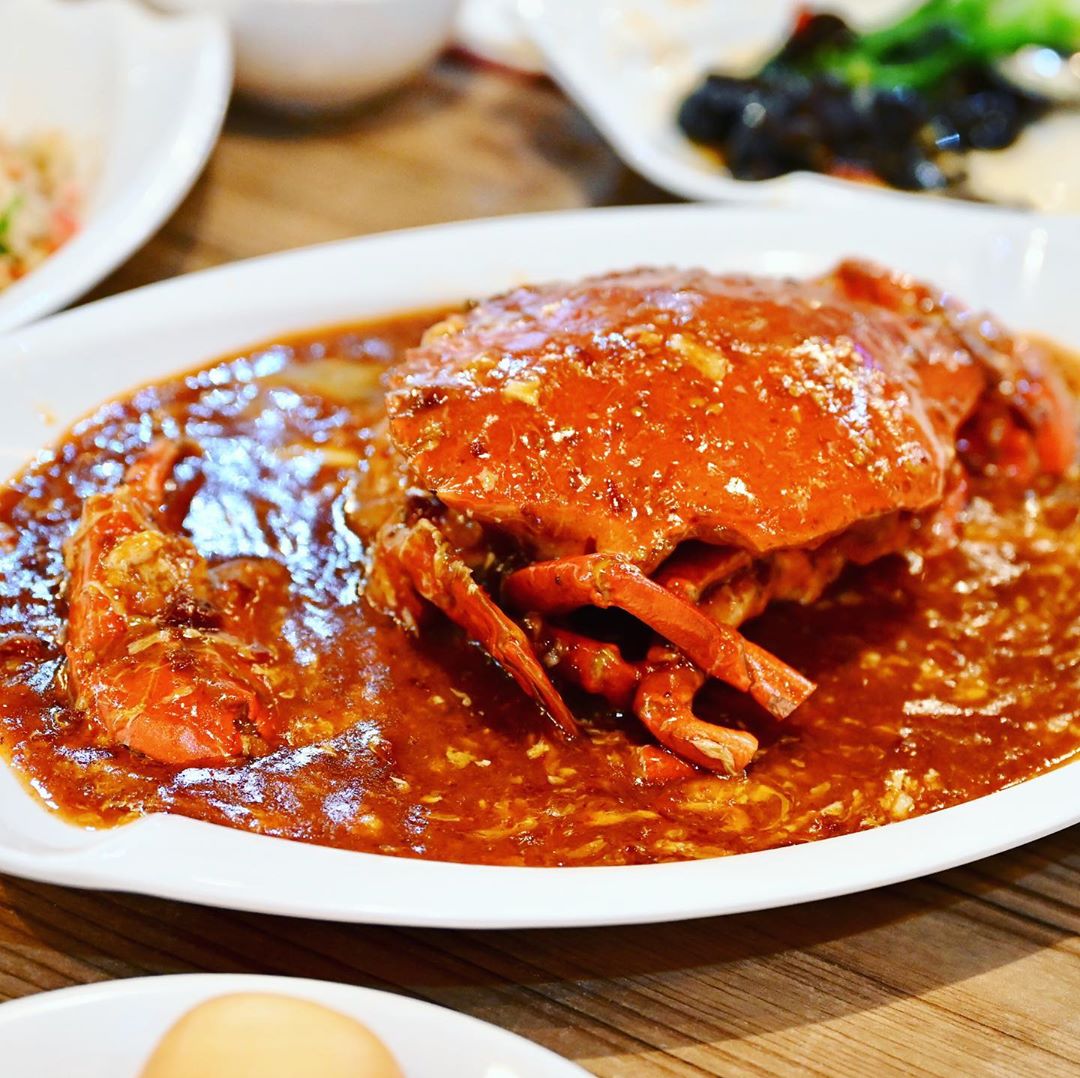 Image credit: @asahi0127
Uncle Leong Seafood offers crabs from $60++ each, and you can get these cooked in the classic chilli sauce or a variety of other more creative methods. Their chilli sauce is not as starchy as that of the standard chilli crab, making it easier for you to mop up the last dredges with mantou.
You can also try their signature Shimmering Sand Crab, which is a spinoff of the classic buttered crab. This creamy dish is served with a thick and buttery sauce that is topped with oat flakes and curry leaves.
Uncle Leong Seafood offers both indoor and al fresco dining options in a simple yet clean setting. If you choose to sit outside, take note that the restaurant is located next to a canal, so make sure you pack insect repellent along.
Address: 83 Punggol Central, #B1-21, Punggol Waterway Point, Singapore 828761
Opening hours: Daily 4:30pm to 11:30pm
Tel: 6385 9989
Website
---
10. Mr Crab Seafood Restaurant
---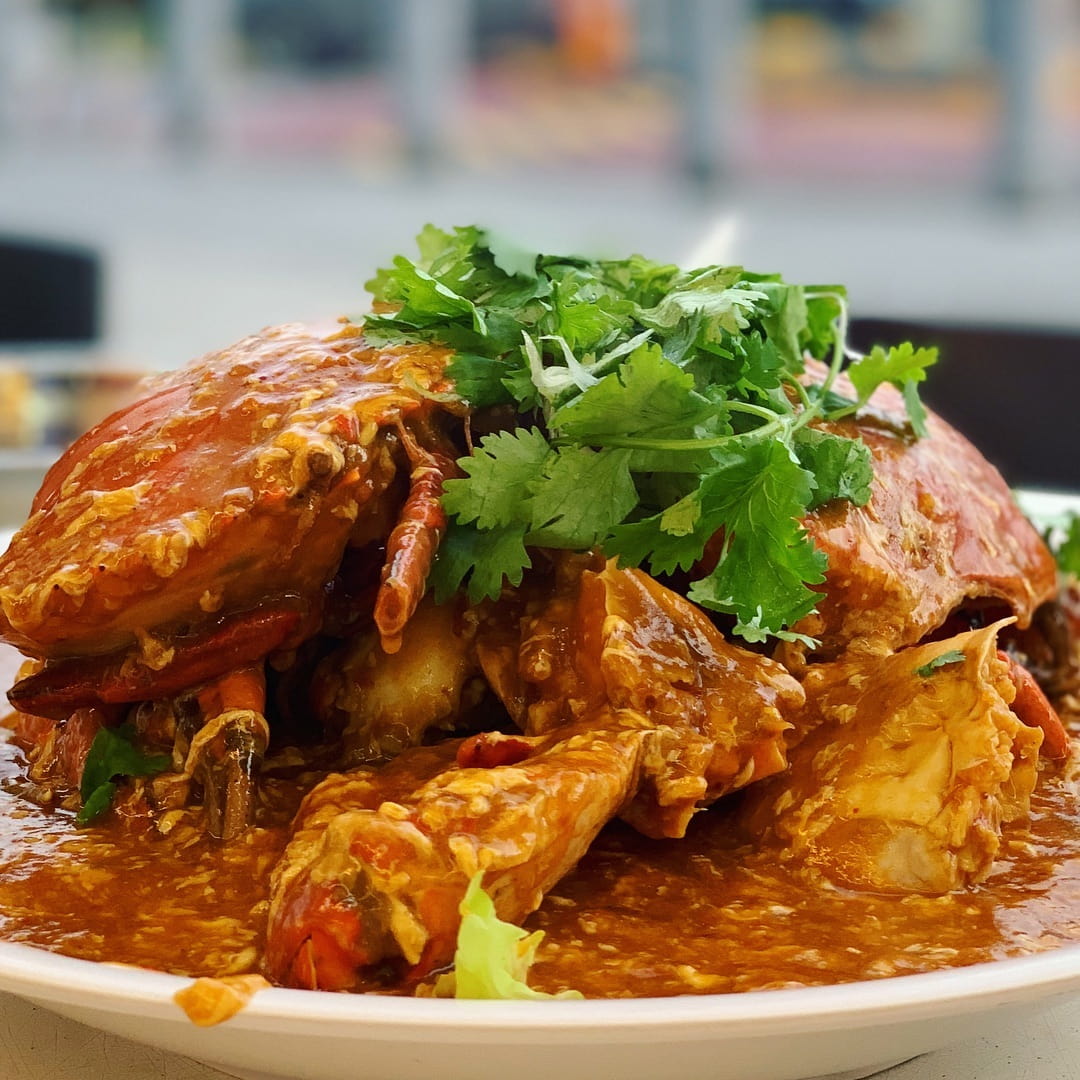 Image credit: @jpparisf
From $70/kg, you can tuck into a quality chilli crab at Mr Crab Seafood Restaurant. The chilli gravy served here is notably spicier and nuttier than your average chilli crab, which pairs well with the fresh crab meat.
Master Crab is best known for their signature Salted Egg Crab, where the crabs are cooked in a rich salted egg sauce that is not too jelak and even boasts a sweet aftertaste.
As the restaurant is located in an open-air coffee shop, expect it to become hot when the crowds begin to throng the place. 
Address: Block 19 Ghim Moh Road, #01-229, Singapore 270019
Opening hours: Daily 12pm to 11pm
Tel: 6314 1868
---
Affordable chilli crab in Singapore
---
Chilli crab remains a luxurious delicacy that we can only enjoy every once in a while. With this guide on hand, you'll be assured of getting the most bang out of your buck when you next plan to have chilli crab in your meal!
For more chilli crab options, check out these crab delivery options for salted egg crab and more!
This article was updated on 6 November 2020.
10 Crab Delivery Services In Singapore For Salted Egg Yolk Crab, Chilli Crab And Live Crabs
This article was co-written by Kelvin Eng and Priscilla Tay.
This post was brought to you by 8 Crabs.
This article was originally published on 5 August 2020.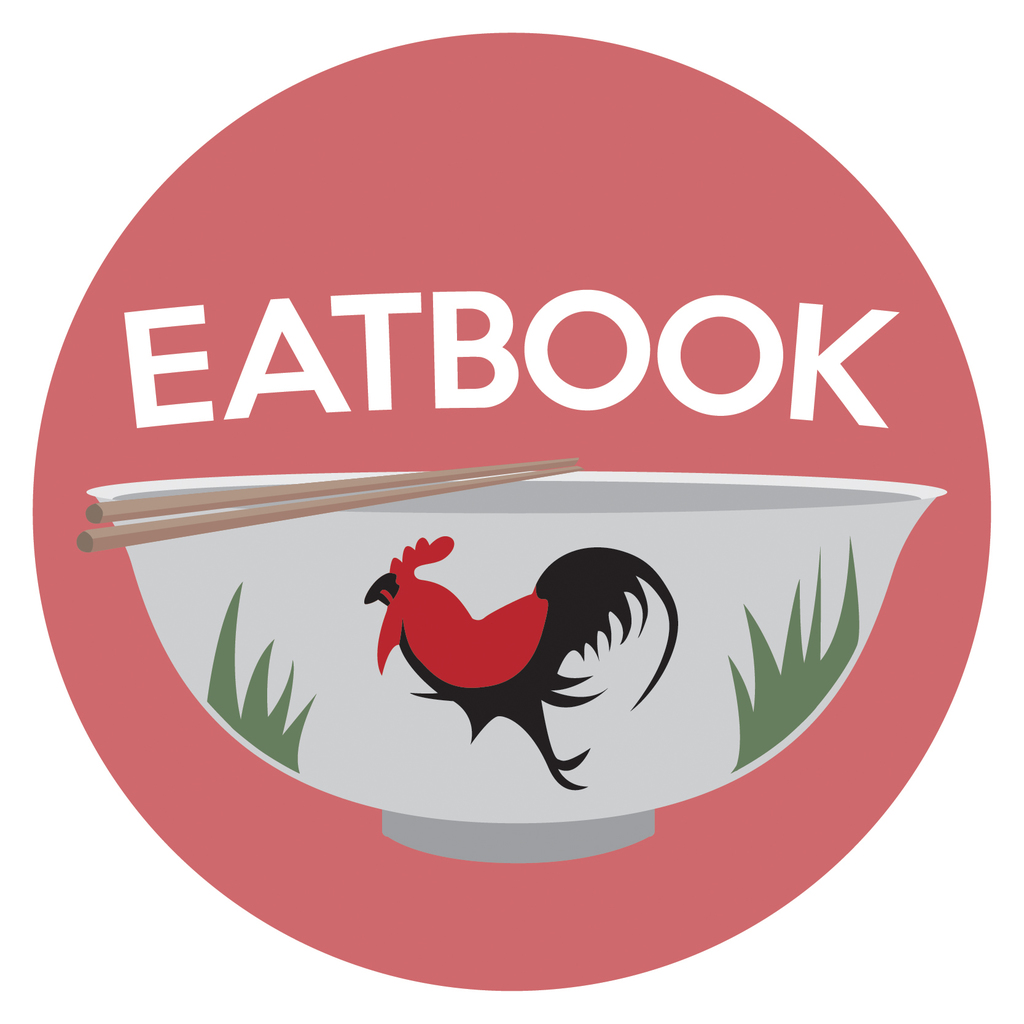 Drop us your email so you won't miss the latest news.