Chirashizushi Shou in Bukit Timah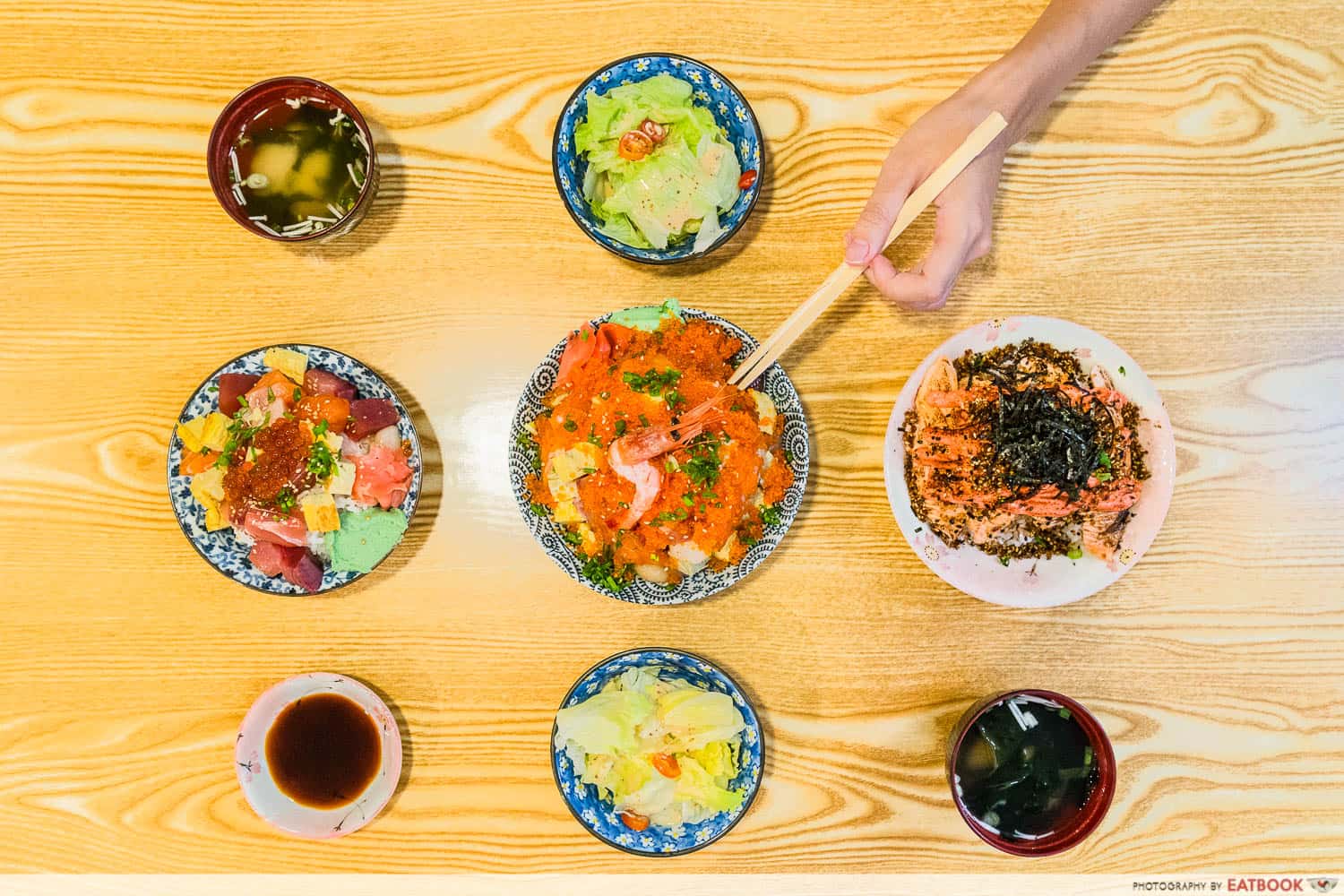 Being a huge fan of sashimi, I was stoked to hear about Chirashizushi Shou located in Bukit Timah Plaza, as they serve chirashi bowls at an affordable price. Apart from chirashi dons, their menu is rather wide, with a range of items including ramen, maki rolls and more. 
12 Best Chirashi Don In Singapore For All Budgets, Including Truffle And Mentaiko Bowls
Food at Chirashizushi Shou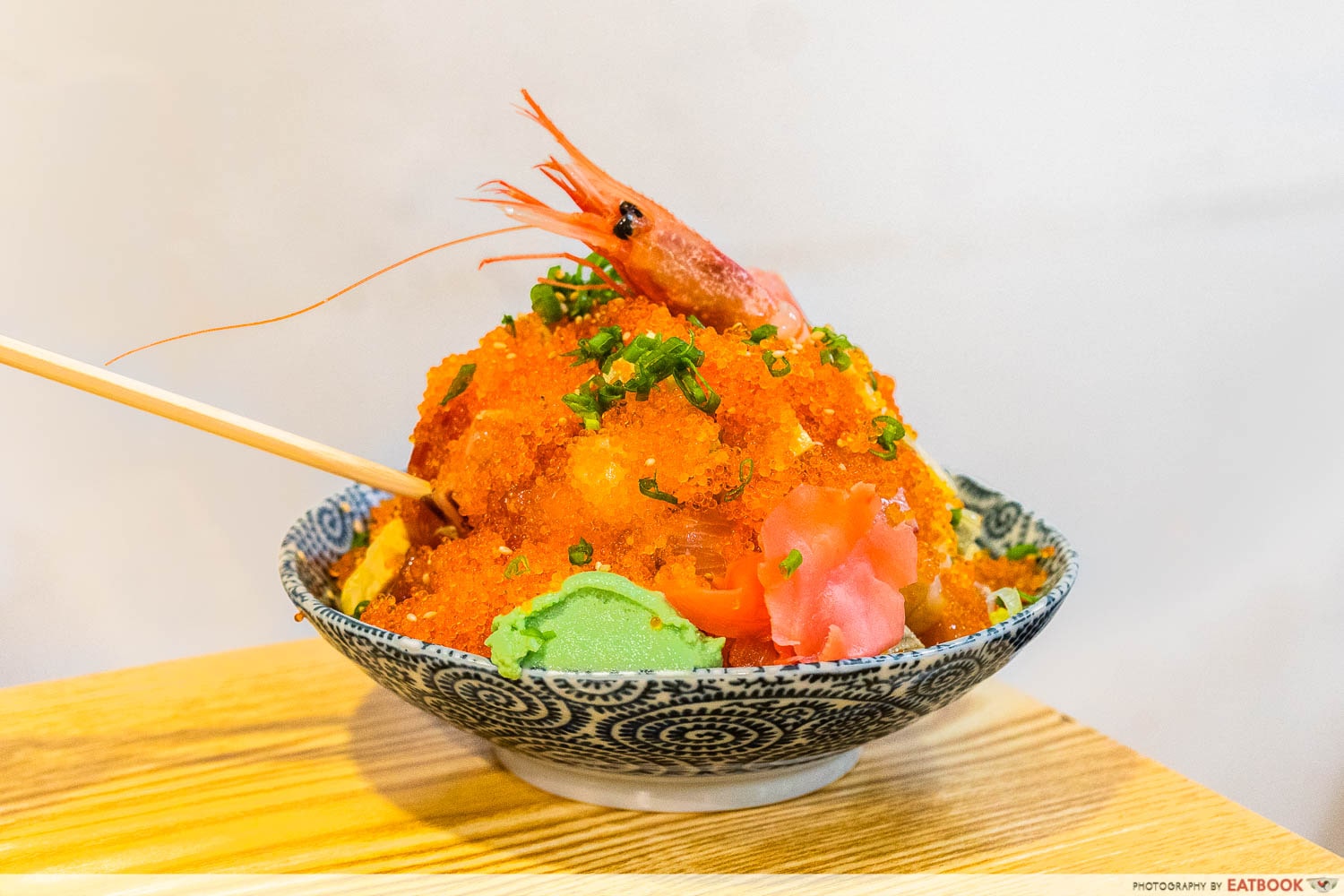 I started off with their Sumo Truffle Chirashi Don ($25.90+) which was topped with a heaping portion of flying fish roe. It had a strong aroma from the truffle oil that was generously drizzled on the rice bowl before serving. At first glance, I was shocked at the generous amount of sashimi cubes they gave in this bowl of chirashi. 
Along with the sashimi bits, it came with diced up tamago pieces to add a touch of sweetness to this rice bowl.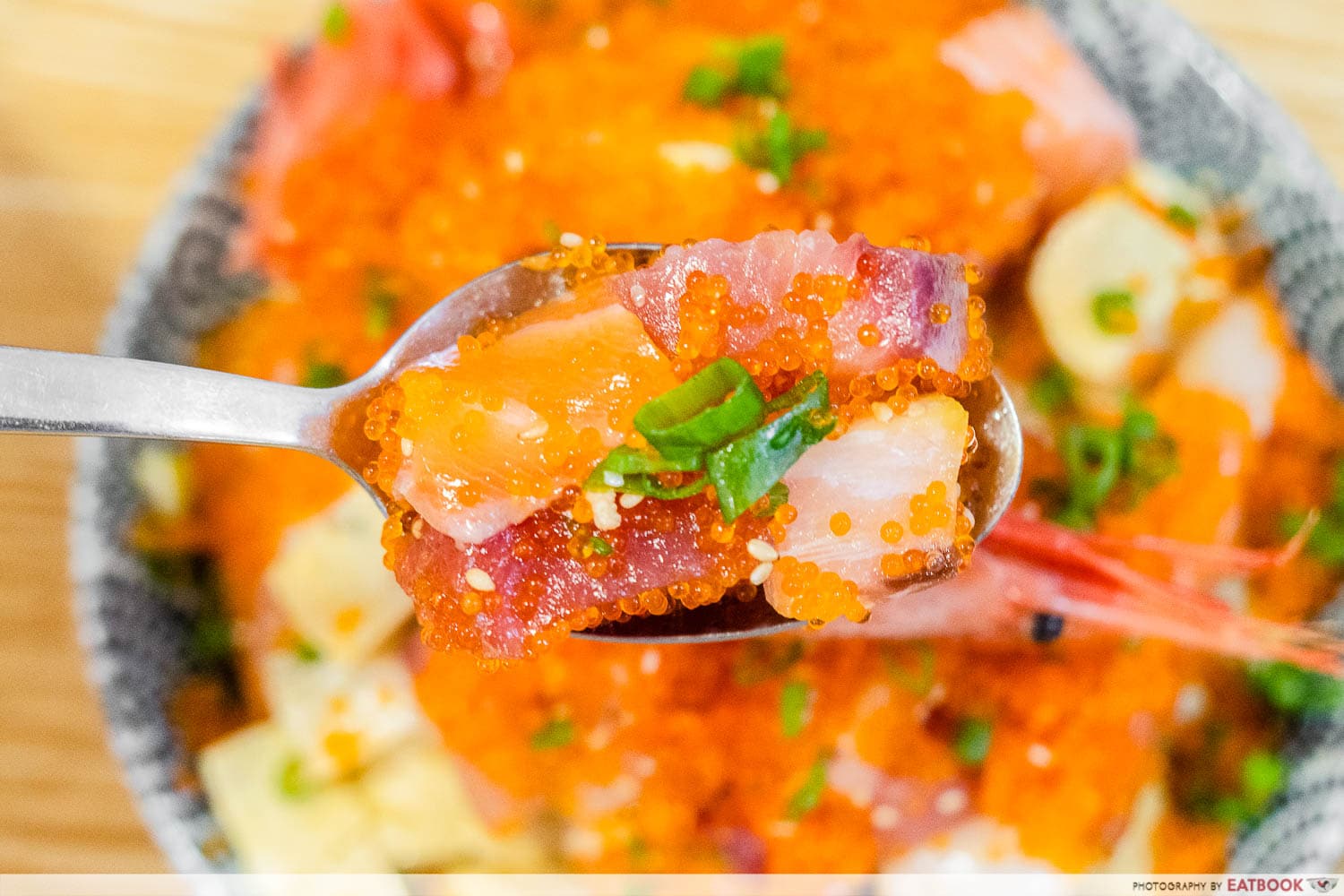 There were four types of fish in this bowl, including fresh salmon, tuna, yellowtail, and red snapper. The flying fish roe popped in my mouth with every mouthful. However, the truffle flavour was rather dull in my opinion, and I would have appreciated it if they either added slices of real truffle, or more truffle oil.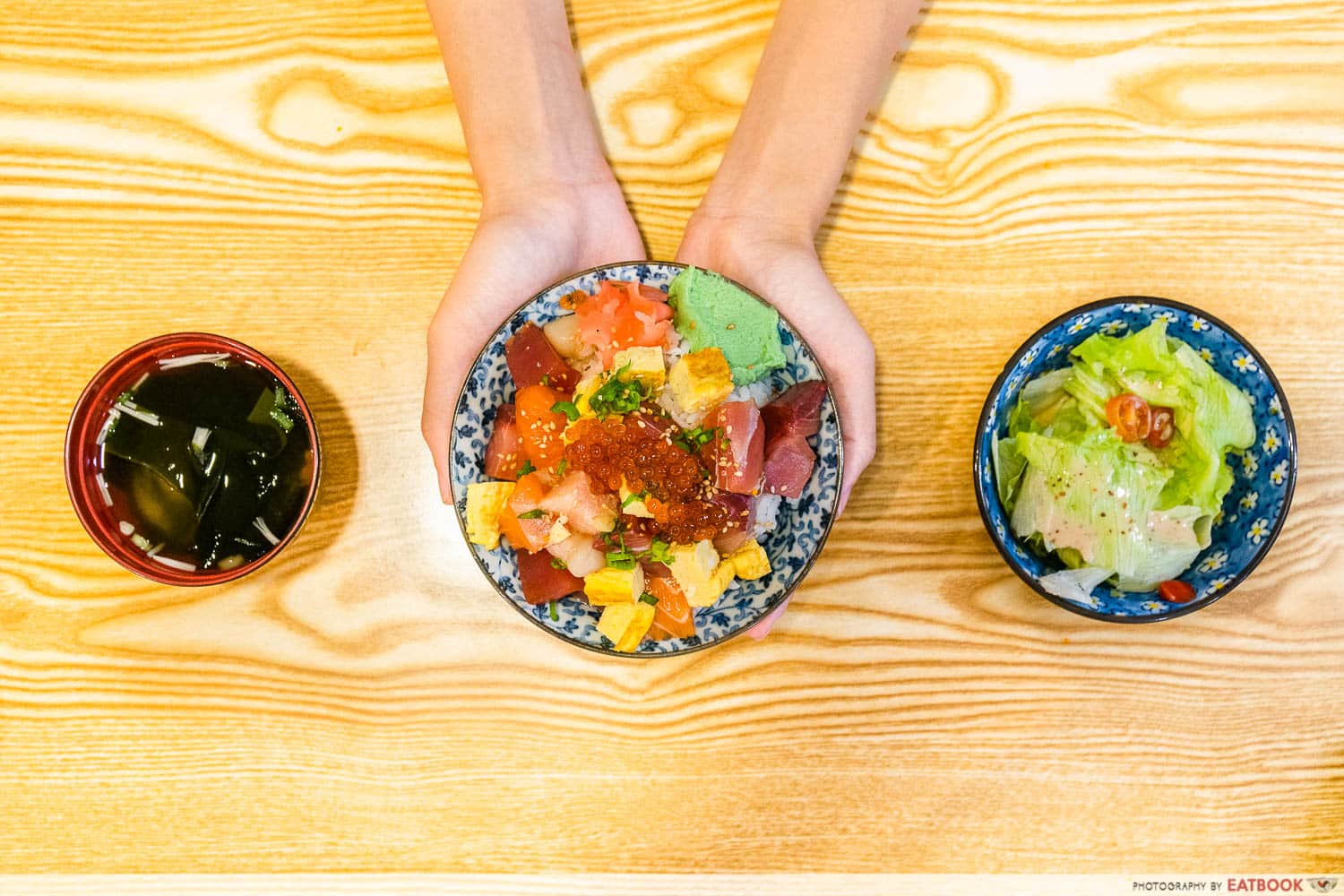 The next bowl I went for was the Mini Chirashi Don ($11.90+), one of the most affordable items on their menu. This one featured a bed of rice covered in a variety of sashimi, all topped with a handful of ikura. 
This was a mini version of the truffle chirashi bowl, with a smaller portion of ingredients in comparison. The main difference was the addition of ikura in this bowl, which popped in my mouth with every bite.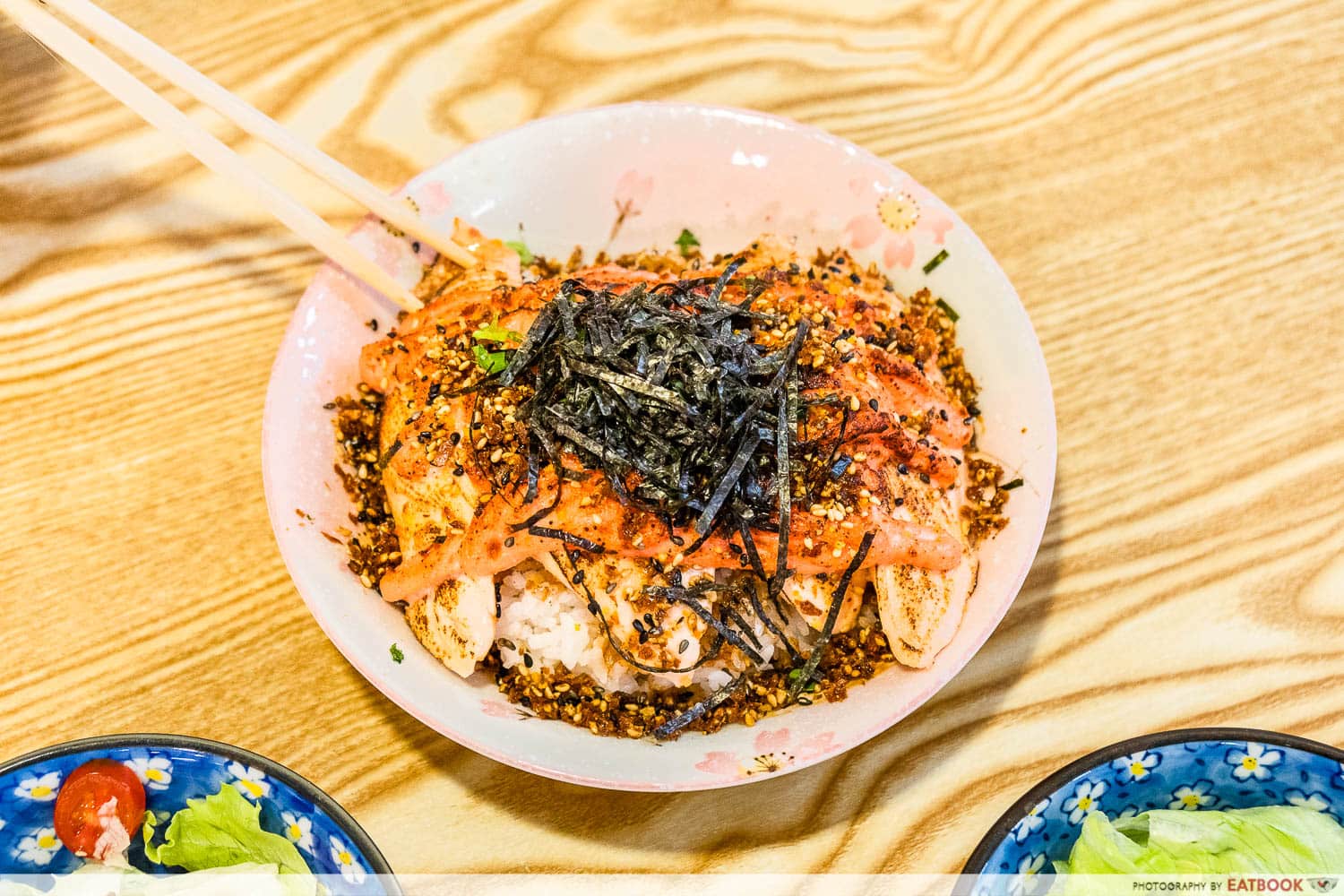 Finally, I went for the Salmon Mentaiko Don ($14.90+) that featured a rice bowl topped with four slices of salmon fillets slathered in an umami-packed mentaiko sauce, and sprinkled with seaweed and furikake.
At first glance, the mentaiko sauce looked extremely appetizing as it had a bright orangey-hue, and was lightly torched on the surface.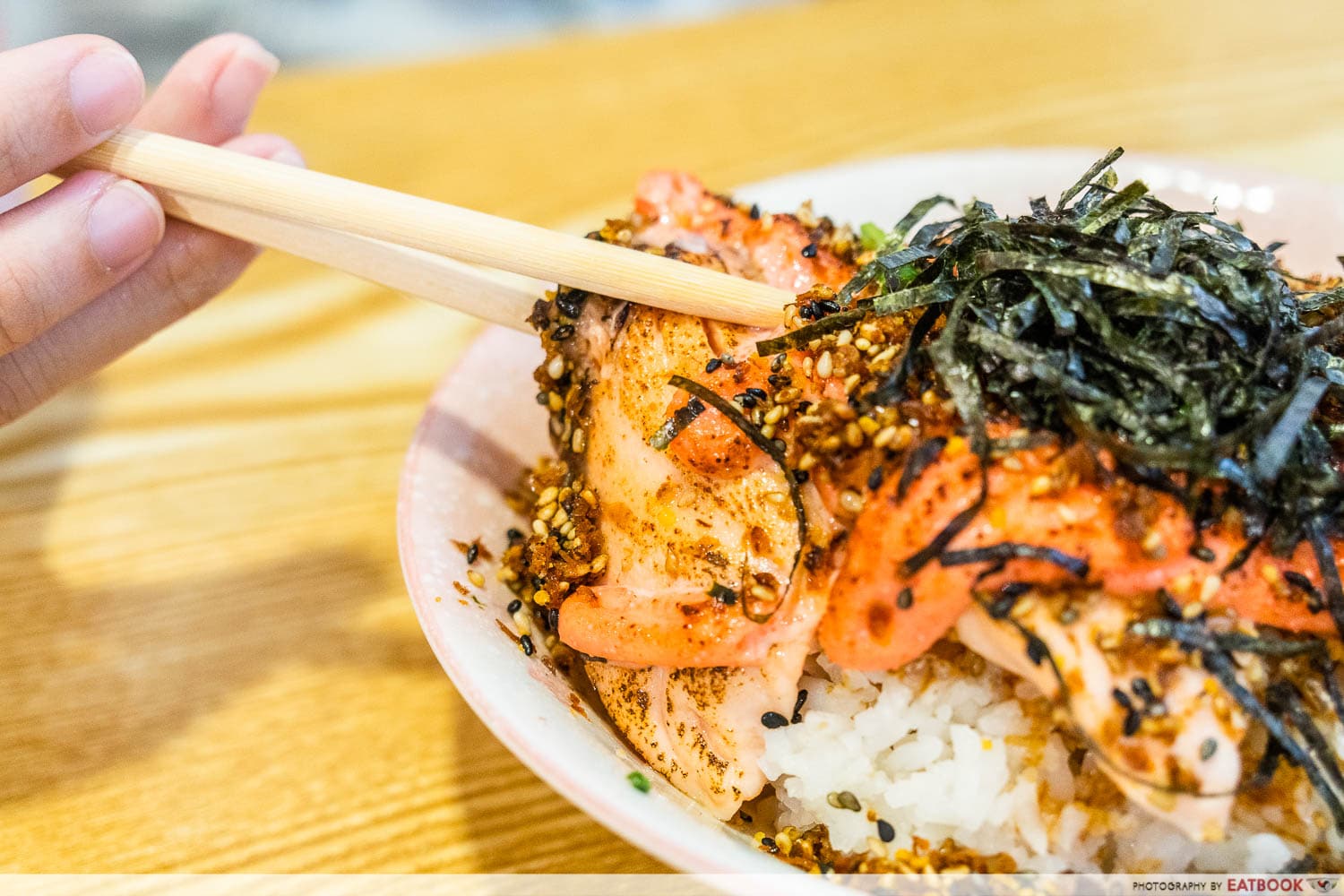 I was slightly disappointed as I found the salmon to be a little too dry for my liking, which could have been because it was slightly overcooked. The mentaiko sauce was rather satisfying, with a strong savoury kick, without being too fishy. 
Ambience at Chirashizushi Shou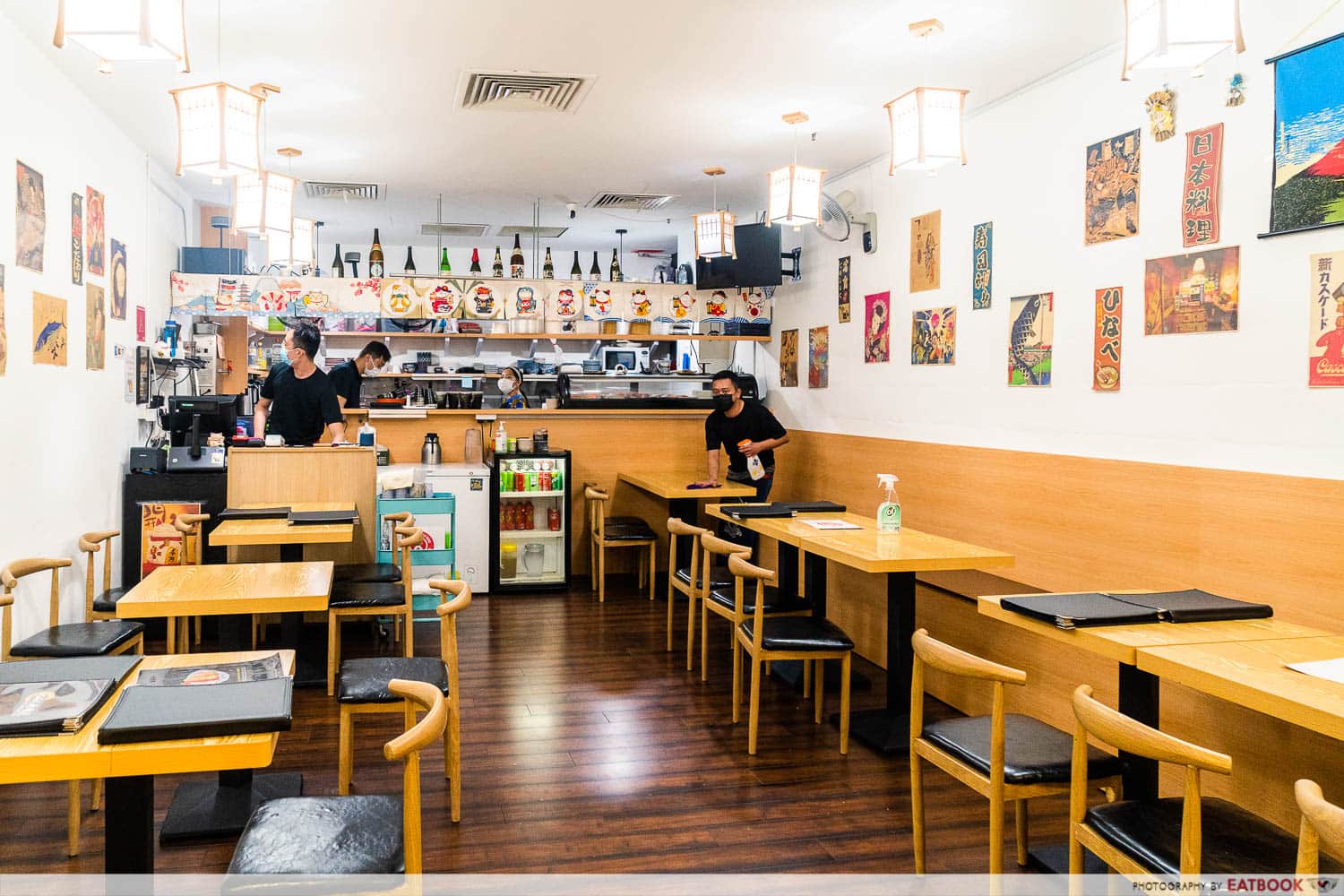 Take a five to ten-minute walk from King Albert Park MRT Station to get to Bukit Timah Plaza, where Chirashizushi Shou is located. This Japanese stall sees a rather small interior, where you can see the chef preparing your sashimi before your very eyes. They use a great amount of wooden furniture, which makes this place extra cosy and comfortable to be in. 
Feng Xiang Bak Kut Teh Review: Klang-style Bak Kut Teh And Fried Porridge From $5.90
The verdict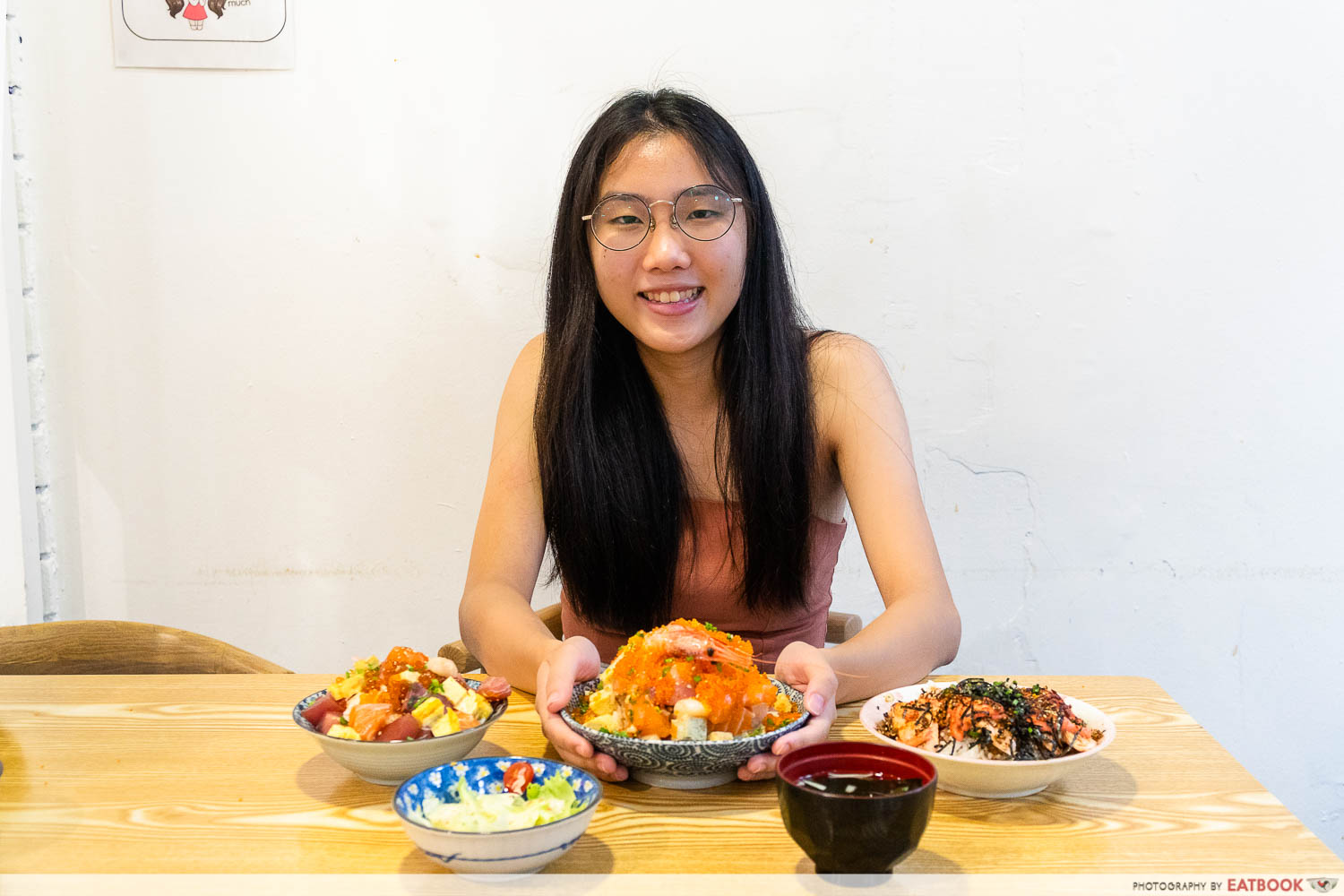 As a huge fan of sashimi, I will definitely be heading back down for their chirashi bowls, as they are priced relatively affordably despite their high quality. Go for their mini chirashi bowl if you're not feeling too hungry, or their sumo truffle chirashi bowl if you're looking for something to share with a friend! 
For more food in the area, check out our Shiba Roti review for large prata tacos from $4.50 each! If not, there is also our Feng Xiang Bak Kut Teh review for Klang-style bak kut teh and fried porridge.
Address: 1 Jalan Anak Bukit, #B1-55A, Singapore 588996
Opening hours: Daily 11:45am to 4pm, 5:30pm to 9:30pm
Tel: 8810 4190
Website
Chirashizushi Shou is not a halal-certified eatery.
Shiba Roti Review: Large Prata Tacos From $4.50 With Tandoori And Greek Flavours
Photos taken by Tan Zi Hui.
This was an independent tasting at Chirashizushi Shou.
Chirashizushi Shou Review: Affordable Truffle Chirashi Bowls, Salmon Mentaiko Dons And More
Chirashizushi Shou Review: Affordable Japanese Bowls Including Truffle Chirashi Bowls, Salmon Mentaiko Dons And More -

7.5/10
Summary
Pros
– Prices are affordable 
– Sashimi pieces were fresh 
Cons
– Salmon was a little too dry 
Recommended dishes: Mini Chirashi Don ($11.90+), Sumo Truffle Chirashi Don ($25.90+)
Opening hours: Daily 11:45am to 4pm, 5:30pm to 9:30pm 
Address: 1 Jalan Anak Bukit, #B1-55A, Singapore 588996