Chix Hot Chicken will burn your tongue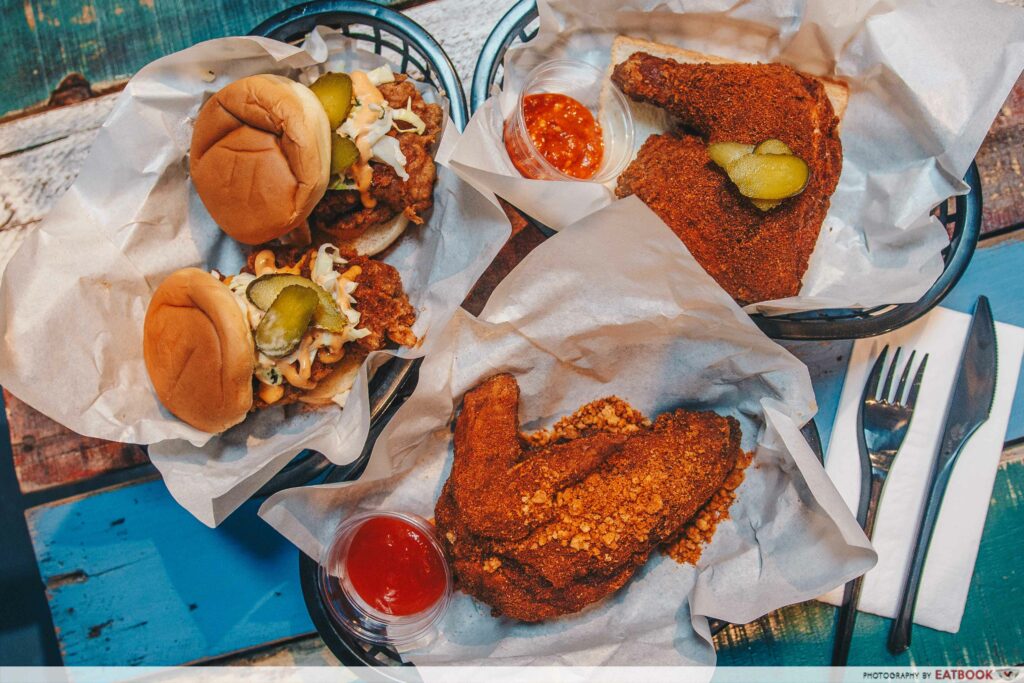 In case you missed it, Taufik Batisah is now one of the bosses of Chix Hot Chicken, a new cafe selling Nashville fried chicken in Bugis. But the star factor isn't the best part. The cafe uses ghost pepper – one of the spiciest chillies in the world – to season their chicken. I don't know about you, but fried chicken and chilli is a combination I won't miss out on!
Food at Chix Hot Chicken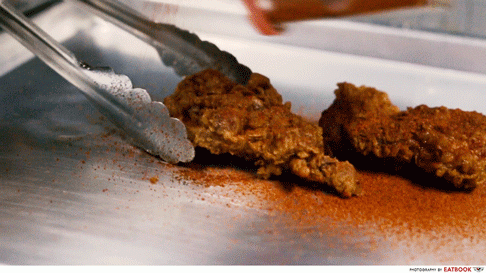 After waiting for a couple of minutes past 5pm, the shutters finally pulled open! My colleague and I walked in and took in the cosy atmosphere, before heading to the counter to pick our dishes. When my eyes laid on their Chicken And Waffles ($14.90), I got super excited, only to realise it is only available on Sundays. Bummed, I went ahead to get two types of fried chicken and their fried chicken sliders.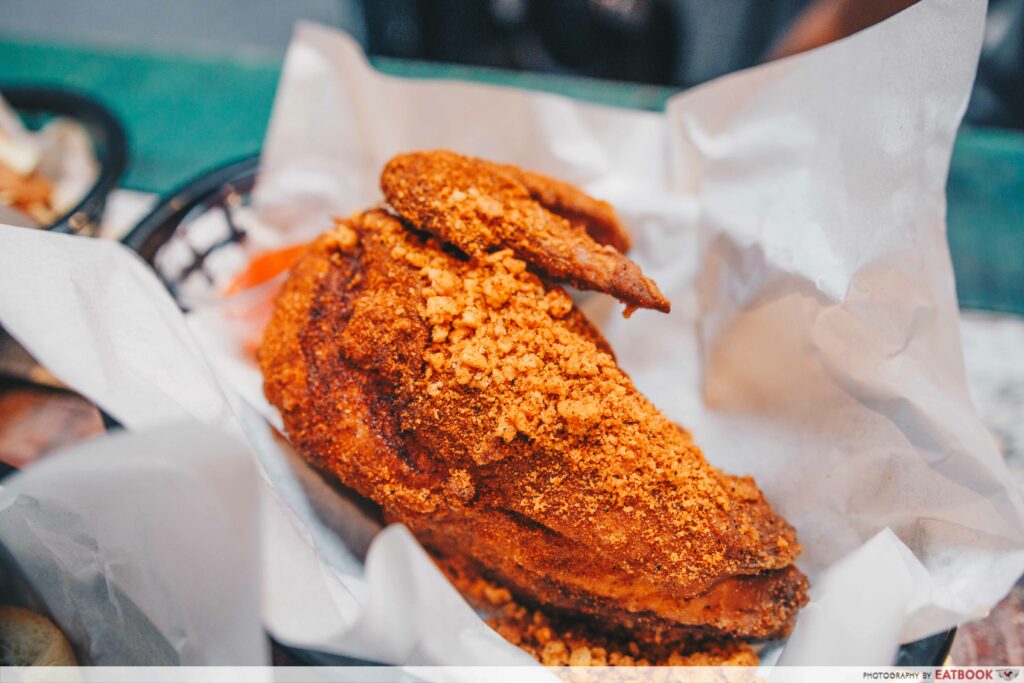 I didn't want to destroy my taste buds before I tasted the good stuff, which is why I chose to start with The Original ($9.90 for a quarter chicken). Given the choice between Thigh & Leg and Breast & Wing, I chose the latter and was impressed by the portion of meat served. Deep-fried till golden brown, the paper thin and super crispy skin was dusted with a mix of New Orleans-inspired spices.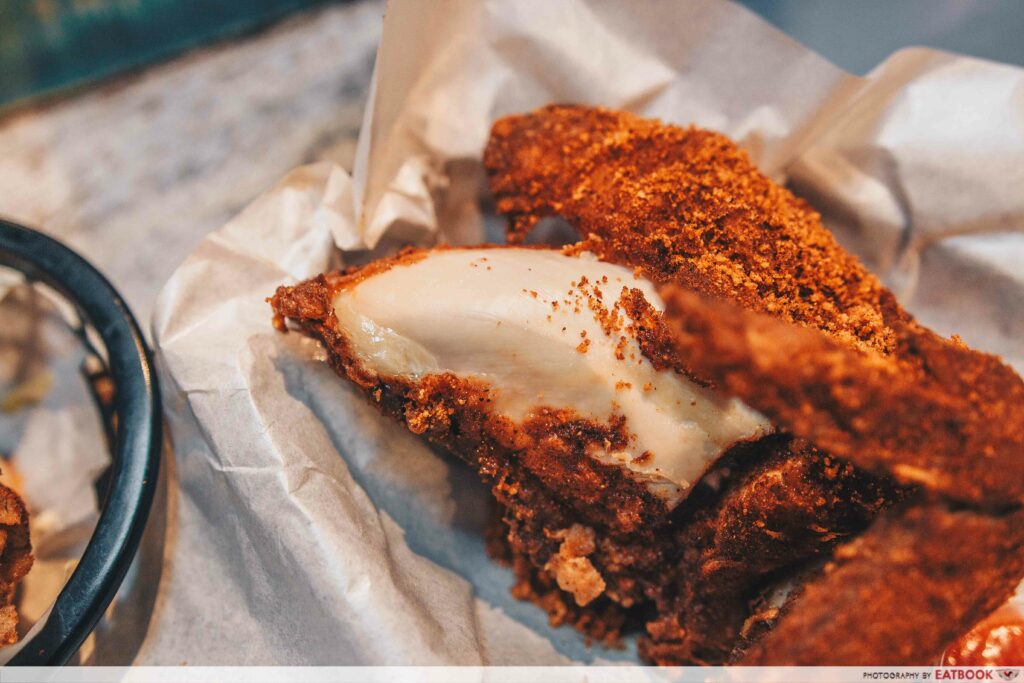 Biting into the chicken, I was initially disappointed as it tasted slightly dry despite being marinated in buttermilk. However, as I dug in further, I realised how juicy the meat was. As the spices were dusted on the chicken after it was deep-fried, the flavours were only skin-deep.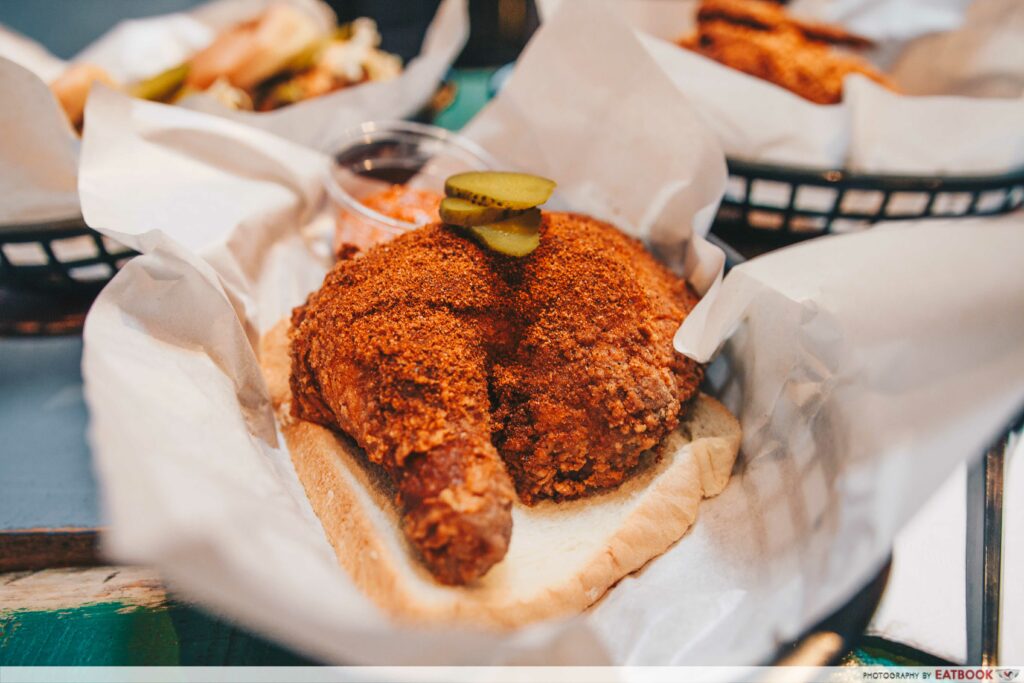 Taking it up a notch, I tried their Nashville Hot Chicken ($9.90 for a quarter chicken). There are three different levels of spiciness to choose from, namely Mild Hotness, Extra Hotness, and Insane Hotness. The Extra Hotness and Insane Hotness spice mix include ghost pepper! We went for the first two levels.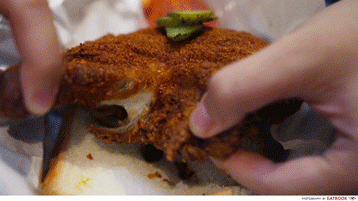 As I took my first bite of the Mild Hotness chicken, I was slightly taken aback by the lack of spiciness. Even my colleague who has a low tolerance for spicy food had no problem eating it. Even though the lack of heat was disappointing, the chicken was very succulent and we still enjoyed it.
While the Mild Hotness was manageable for those who aren't fans of spicy food, the Extra Hotness chicken was anything but. I felt the ghost pepper work its way to the back of my throat, causing me to choke. My nose started to leak and I had to wait for a good 10 minutes before the heat started to dissipate from my taste buds.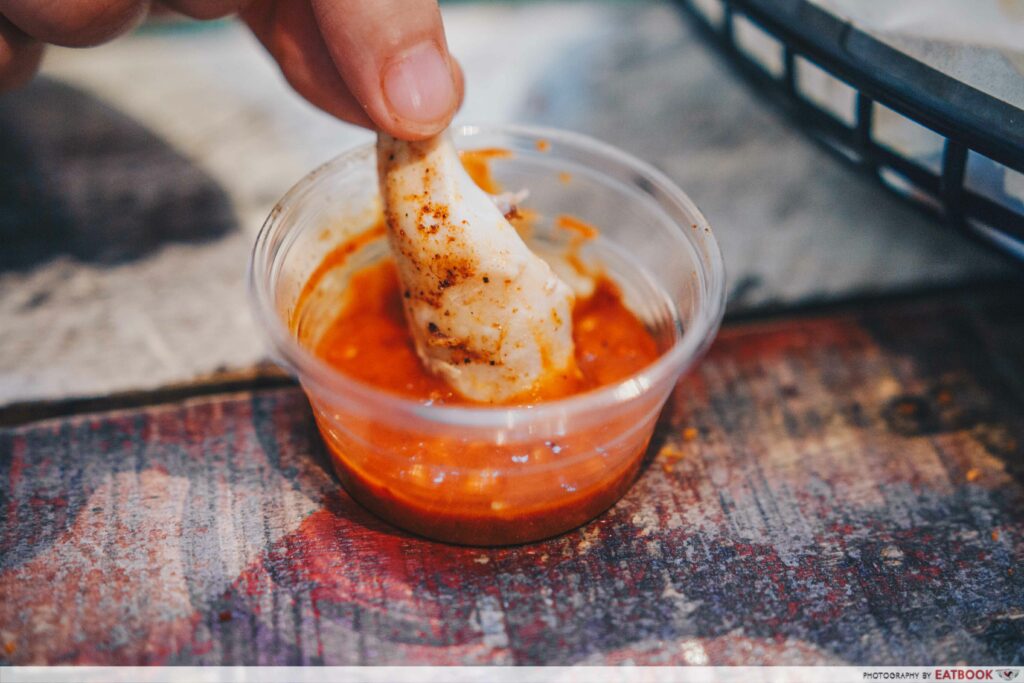 Their house-made sambal deserves a shout-out. With just the right amount of heat and a sweet aftertaste, this was a win! Get it if you like spicy food but don't want to kill your taste buds with the ghost pepper spice mixes.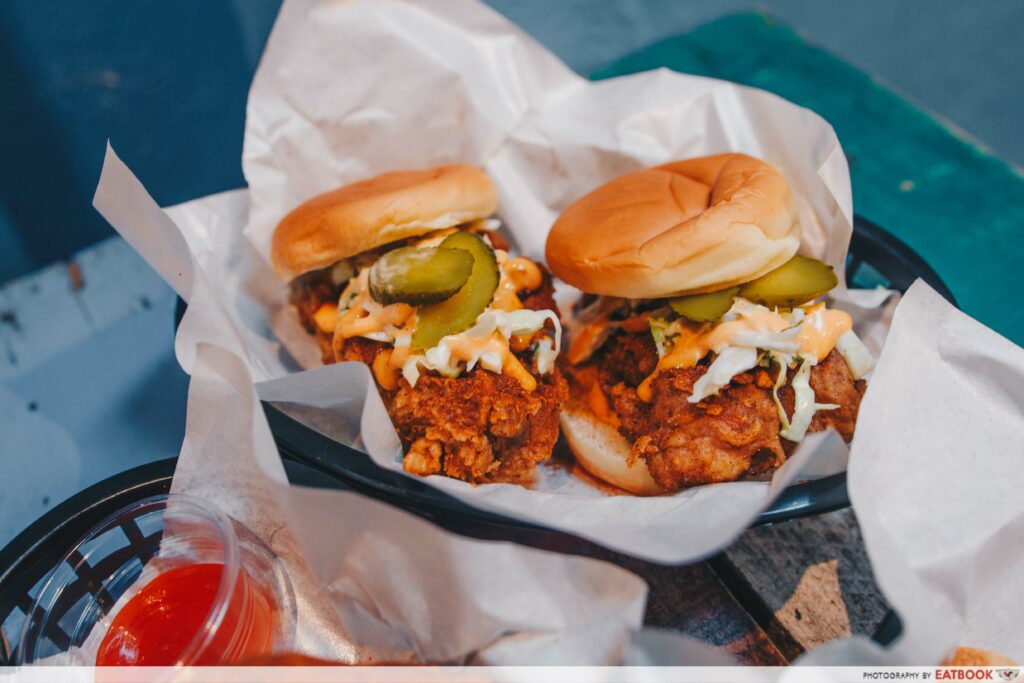 When I think sliders, I think a two-bite mini burger. When these Soul Sliders ($12.90 for two sliders) came to my table, I was #shooked. These were giant, messy sliders. The glorious mess was begging to be eaten.
The burger is made up of a chicken patty, house-made coleslaw, pickles, and pink mayo, sandwiched between two buttered buns.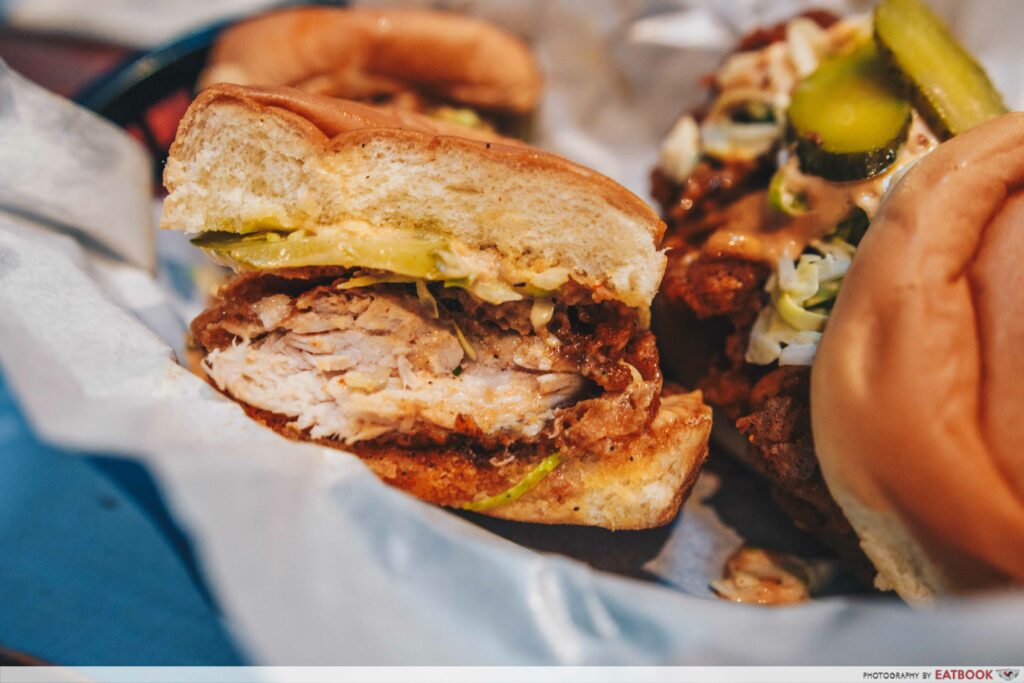 This was the trump card for me. Their house-made mayo came with a tinge of heat, and was slathered all over the tender patty. The pickles added tang to the savoury dish, giving it a different layer of flavour. We waited a bit too long before digging in, causing the bottom bun to turn soggy. Don't make the same mistake as us!
Ambience at Chix Hot Chicken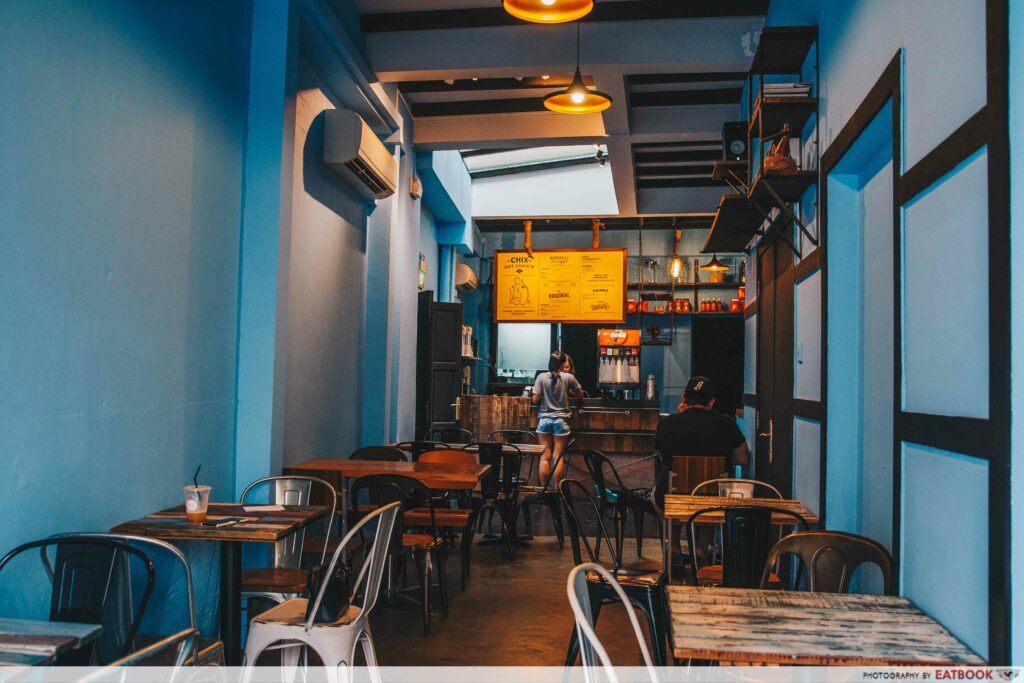 Just a 10- to 15-minute walk away from Bugis MRT Station, Chix Hot Chicken is located at the now defunct The Lab. They officially opened on 19 June, so pop by soon before the crowd gets wind of the delicious fried chicken here!
The verdict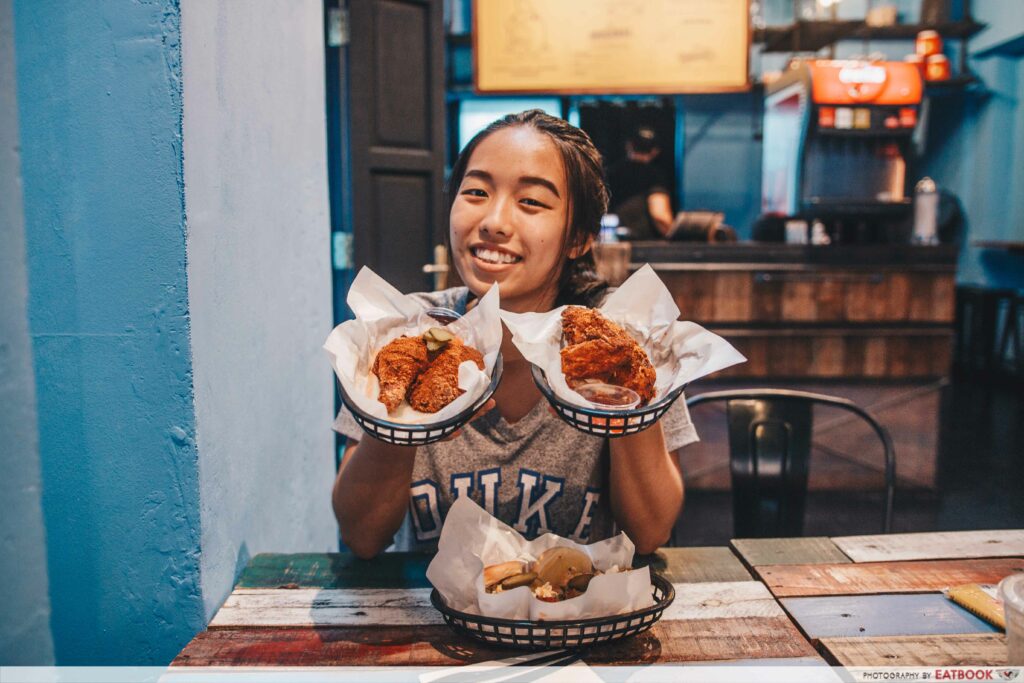 Fried chicken, oh fried chicken. While my heart stands by Arnold's Fried Chicken, Chix Hot Chicken puts up a good fight. However, there are still things they can improve on such as the consistency of the meat's texture. I'll definitely be back for their Soul Sliders, and all you fried chicken lovers, jio your kakis and swing by soon!
Address: 1 Jalan Pisang, Singapore 199069
Opening hours: Tue-Sat 12pm to 9pm
Website
Chix Hot Chicken is a Muslim-owned cafe.
This is an independent review by Eatbook.sg
Chix Hot Chicken Review: Taufik Batisah Opens A Fried Chicken Cafe At Bugis
Summary
Pros
– Delicious sliders
– Friendly staff
– Large portions
Cons
– Texture of chicken was not consistent
Recommended Dishes: Soul Sliders ($12.90), sambal chilli
Operating Hours: Tue-Sat 11:30am to 10pm from 19 June
Address: 1 Jalan Pisang, Singapore 199069