---
One can never have too much chocolate
---
I can never understand when someone tells me they don't like chocolate. In case you're one of them, you're definitely missing out, bro. As a delegate from the self-professed chocoholic society, I've put together 10 places that is sure to transport you to chocolate paradise. Even if you aren't a chocolate fan, these goodies are sure to get your approval for the night. 
---
1. Les Delices
---
Pronounced "lay-day-leece", Les Delices creates stellar French pastries like choux puffs, but the one dessert that steals the spotlight is Heavenly Chocolate Dome ($10.90). This is a glazed Valrhona Guanaja chocolate dome that encases hazelnut dacquoise, a 70% chocolate and hazelnut mousse as well as a crispy praline coating. Once you're done ingesting all that chocolate, cleanse your palette with a cup of tea brewed with sentiments of the chef's Chinese upbringing.
Address:  333 Kreta Ayer Road, Singapore 080333
Opening hours: Mon 12:30pm to 5:30pm, Tues-Thur 12:30pm to 10pm, Fri-Sat 12:30pm to 10:30pm
Tel: 9843 0808
Menu
---
2. FOC
---
If you love desserts as much as me, you probably get scolded loads by your parents for wanting to eat dessert for dinner. FOC is a Spanish tapas restaurant with a menu full of seafood and pastas, but one thing that really caught my attention was FOC Chocolate Burger ($12++). It reminds me of the gummy hamburger candies I used to eat to pretend I was getting a balanced diet, with the key word being "pretend". With white chocolate as the "bun" and chocolate ganache as a "patty", it's garnished with mango "cheese", strawberries as "tomatoes" and mint leaves. FOC has also got a stunning Flaming Rum Baba with Chantilly Ice-Cream ($14++) that's literally on fire, so check that out too while you're there!
Address: 40 Hongkong Street, Singapore 059679
Opening hours: Mon-Thur 12pm to 2pm, 6pm to 10pm, Fri- Sun 12pm to 2pm, 6pm to 10:30pm
Tel: 6100 4040
Menu
---
3. Haha Thai
---
Haha Thai serves all sort of Thai food, but the one dish that has been stuck in my mind is Red Velvet Lava Cake ($10.80++). Okay, you might be saying red velvet doesn't sound like chocolate, but FYI red velvet is essentially red chocolate cake! Haha Thai does a really nice rendition that oozes out red velvet filling mixed with cream cheese, which always makes for a really good photo or video. To top it off with a little Thai twist, you get a refreshing scoop of coconut ice-cream on the side. 
Address: 391 Orchard Road, #05-29, Ngee Ann City, Singapore 238873
Opening hours: Mon-Sun 11am to 11pm
Tel: 6299 4401
---
4. Fat Lulus
---
We were sad to see Five and Dime go, especially so because they had such a good salted egg yolk lava cake. But the brains behind Five and Dime have rebranded themselves as Fat Lulu's, which has its own dessert bar and an "Atas" Kinder Bueno ($16++)! This deconstructed version of everyone's favourite chocolate comes with Baileys hazelnut cream, chocolate sponge, creamy milk chocolate and bitter chocolate sorbet. They do a bunch of other beautifully plated desserts, which look almost too pretty to be eaten. Another must-try is Berries and White Chocolate ($16++), which comes with elderflower-infused strawberries.
Address: 297 River Valley Rd, Singapore 238338
Opening hours: Tues-Fri 6pm to 11pm, Sat-Sun 11am to 4pm, 6pm to 11pm
Tel: 9236 5002
Menu
---
5. Lolla
---
Tucked in an unassuming shophouse along Ann Siang Hill, Lolla is a hidden gem that prides itself on using fresh and seasonal ingredients. They're known for their Sea urchin pudding ($22++ for half portion, $42++ for full portion), but their desserts are definitely worth a try too. Ice-cream parlor Creamier created an exclusive Smoked dark chocolate ice-cream ($9++) for them, and they've got a Steamed dark chocolate pudding ($15++) that'll give your meal a smooth finish.
Address: 22 Ann Siang Road, Singapore 069702
Opening hours: Mon-Sat 12pm to 2:30pm, 6pm to 11pm, Sunday 10:30am to 3pm
Tel: 6423 1228
Menu
---
6. The Disgruntled Chef
---
This is one for those who want something new, exciting and slightly weird. The Disgruntled Chef's Roquefort and Honey "Magnum" ($8++) is blue cheese ice-cream that's encased in a dark chocolate shell with hints of honey. If you want to challenge your love for cheese, this is definitely the one to go for. Some cheese fans might think this is too much, but I personally can't get enough of it!
Address: 26B Dempsey Road, Singapore 247693
Opening hours: Tues-Thur 12pm to 2:30pm, 6pm to 10:30pm, Fri-Sat 12pm to 2:30pm, 6pm to 11:30pm, Sun 12pm to 4:30pm, 6pm to 10:30pm
Tel: 6476 4305
---
7. 2am:dessertbar
---
With tons of quirky food combinations that either entices or turns you off, 2am:dessertbar presents a wide variety of choices for you to choose from. Try Cacao Forest ($24++), which includes earl grey bergamot chocolate mousse, creme de cacao liqueur, cotton candy and vanilla whisky ice-cream. If you want something more conventional, Chocolate Tart ($17++) will do the trick. Chef Janice Wong's rendition involves 64% chocolate orange fondant, salted caramel and blood orange sorbet.
Address: 21A Lorong Liput, Holland Village, Singapore 277733
Opening hours: Tue-Sun 3pm to 2am
Tel: 6291 9727
Menu
---
8. FATCAT Ice Cream Bar
---
Just because its an ice-cream bar doesn't mean it only serves ice-cream. FATCAT Ice Cream Bar also does a pretty decent brunch and cakes, and they switch up their menu every month to keep things fresh. A new addition this month is FATCAT Bar ($6), an ice-cream bar with salted egg yolk ice-cream wrapped in charcoal Valrhona white chocolate. If you're going in a bigger group, get Reverse Smores ($10) as well. This is a scoop of banana caramelised sorbet encased within a marshmallow and it's worth way more than its price tag.
Address: 416 Bedok North Avenue 2, #01-25, Singapore 460416
Opening hours: Mon, Wed-Thur 1pm to 10pm, Fri 1pm to 11pm, Sat 12pm-11pm, Sun 12pm to 10pm
Tel: 6241 0830
---
9. Maison Ikkoku
---
Drinks aren't really desserts, but dessert cocktails severely blur the line, which is why bespoke cocktail bar Maison Ikkoku made it onto my list! Chocolate Flambé-tini ($28++) has got three of my favorite foods –  chocolate, alcohol and marshmallows – combined. At this very same bar, they offer Asia's most expensive cocktail, The Jewel of Pangaea, which costs a mindblowing $35,000 for ONE glass. You can go for it if you have the cash, but I'm going to stick to my Chocolate Flambé-tini for now.
Address: 20 Kandahar Street, Singapore 198885
Opening hours: Sun-Thur 4pm to 1am, Fri-Sat 4pm to 2am
Tel: 6294 0078
Find out where else to get bespoke drinks here.
---
10. Lana Cakes
---
Here's an oldie but goodie. Having grown up eating Lana Cake's Chocolate Fudge Cake ($42) to celebrate every major milestone in my life, I never realised how good it is until I started visiting cafes. No matter how pretty all those other cakes are, they could never beat Lana's fudge. It's neither too thick nor overpowering in taste, and complements the fluffy chocolate sponge cake. It keeps well in the fridge for a couple of days too.
Address: 36 Greenwood Ave, Singapore 289239
Opening hours: Tues-Sat 10am to 6pm
Tel: 6466 8940
---
BONUS: The Kitchen at Bacchanalia
---
NOTE: RESERVED FOR THE ADVENTUROUS ONLY. I never say no to anything with chocolate – yes, even blue cheese with chocolate – so a pasta with uni and chocolate definitely ranked high on my list of must-haves. The uni gave a fresh, umami taste to the buckwheat- and chocolate-infused pasta. It might look small, but it'll leave you coming back for more.
Address: 39 Hongkong Street, Singapore 059678
Opening hours: Tues-Fri 12pm to 2:30pm, 6pm to 10:30pm, Sat 6pm to 10:30pm
Tel: 9179 4552
---
Bring on the chocolate
---
With 10 mouth-watering chocolate desserts for you to try – and a chocolate pasta to boot! – chocolate lovers will definitely be spoilt for choice. Let us know down below if you have any other chocolate desserts to recommend!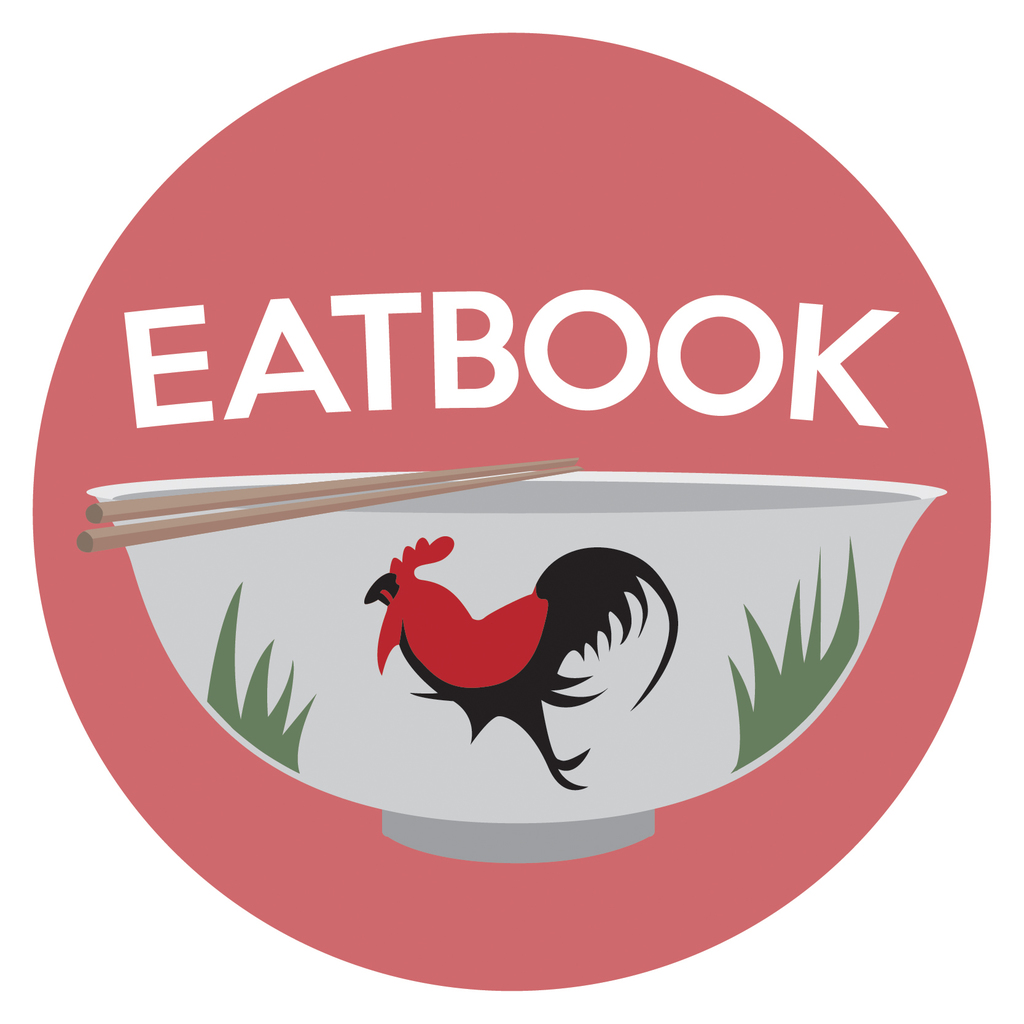 Drop us your email so you won't miss the latest news.