McDonald's new White Choc Strawberry Cream Pie and Roasted Sesame Ebi Burger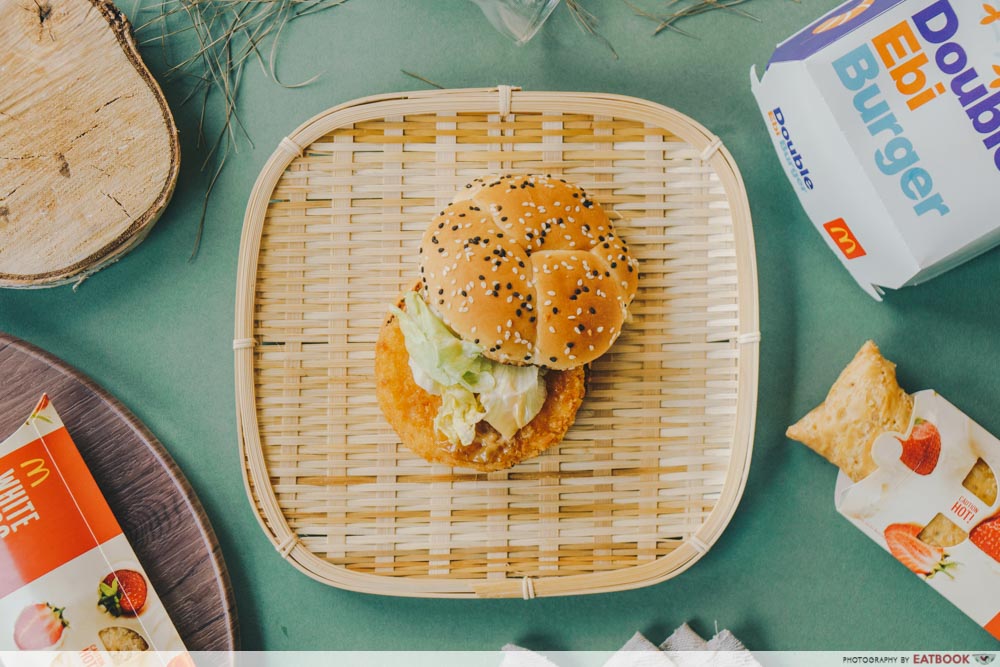 McDonald's never fails to make me go "OMG" with their new creations. Whether it's their New McSpicy Deluxe or the comeback of Spicy McNuggets, I'm always sharing the news of McDonald's latest item to friends the moment it gets on my radar. New to their repertoire of great creations are the White Choc Strawberry Cream Pie and Roasted Sesame Ebi Burger that's set to launch on 29 August 2019.
If you've tried last year's Hokkaido Salmon burger, the Roasted Sesame Ebi Burger will seem familiar. It boasts a crispy ebi patty that's lathered in a roasted sesame mayonnaise, and sandwiched between black and white sesame buns. Aesthetically speaking, it's a beautiful burg.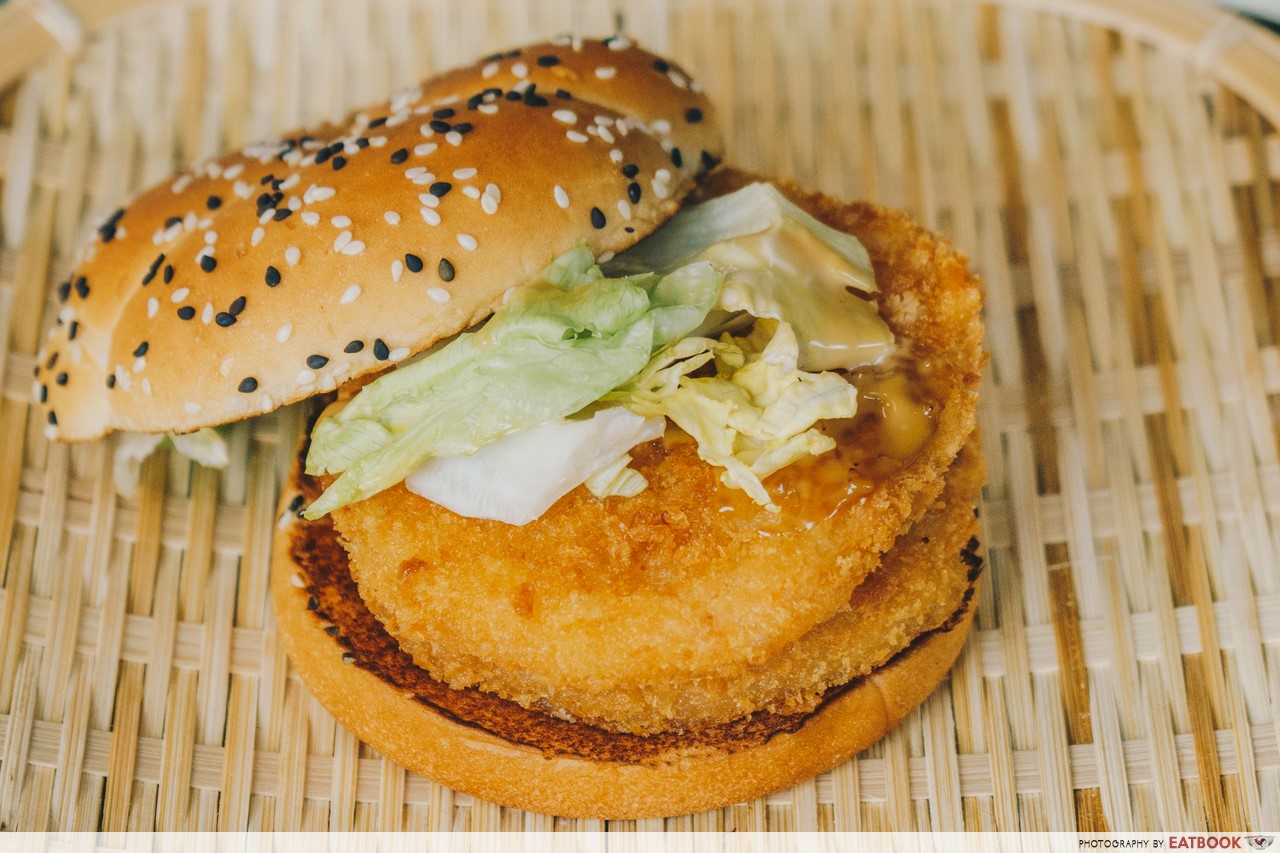 As I bit into the burger, I realised just how beautifully fried it was. The batter was light, and lacked any dripping oil. Oceanic and savoury flavours were at the forefront of the dish, with the mayonnaise providing a smoky aftertaste. However, my favourite part of the burger was by far the prawns studded in the patty. They were plump and had a slight brininess—giving each mouthful greater depth of flavours.
The burger will be available in two variants: Single (from $5.70 a la carte) and Double (from $7.70 a la carte). For those who have a bigger appetite, you can opt for the Extra Value Meal (from $7.50) which comes with fries and a drink.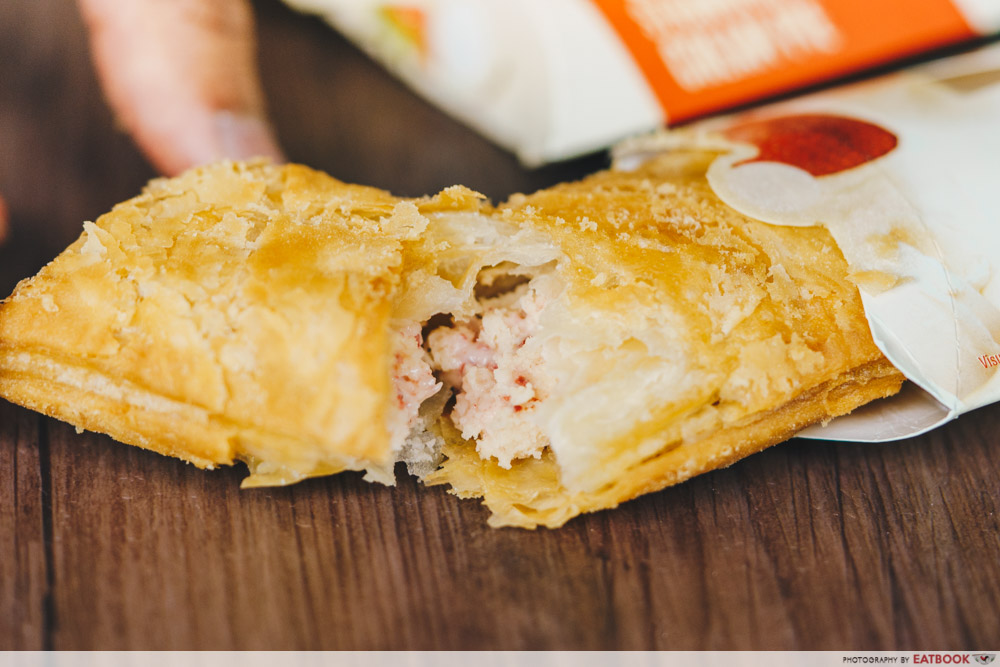 Accompanying the ebi burger on the assault of our senses is the White Choc Strawberry Cream Pie ($1.50). As someone who prefers white chocolate to dark choc, I came in with high expectations and fortunately, they were all met. The filling was smooth and luscious, and the strawberry bits gave the pie a nice mix of sweet and tart flavours.
These two items will be available at all McDonald's outlets and GrabFood from 29 August 2019. If you're looking to get them as a set, the Ebi Feast (from $10.20) might be right up your alley. It includes a Single Roasted Sesame Ebi Burger, large Seaweed Shaker Fries, a White Choc Strawberry Cream Pie, and a medium cup of green tea.
So if you are craving for McDonald's after reading this article, head down to your nearest Macs ASAP. While you're there, be sure to snag the Samurai Burger and Seaweed Shaker Fries before they leave our shores this year.
Samurai Burger And Seaweed Shaker Fries Are Back At McDonald's From 25 July 2019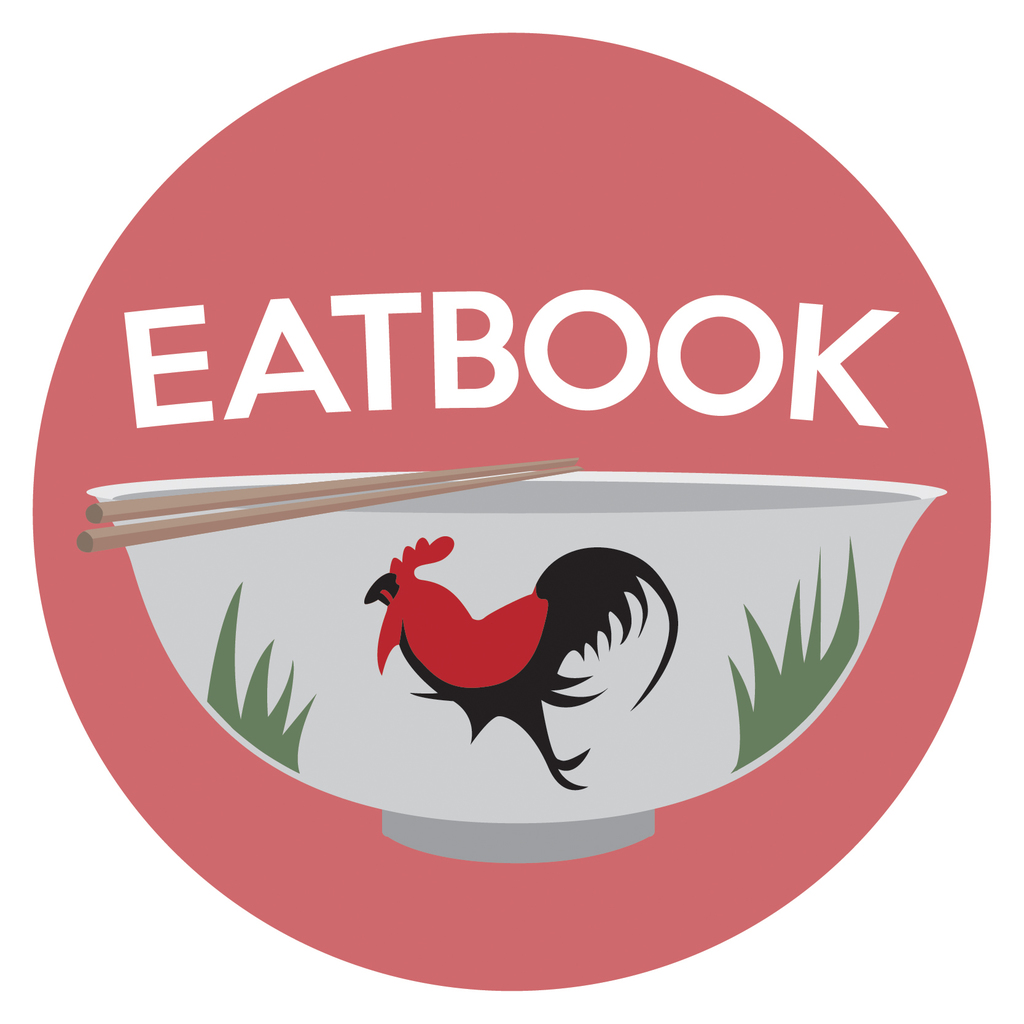 Drop us your email so you won't miss the latest news.