Atas-looking Western food at Chopping Board
Update: Chopping Board has permanently closed.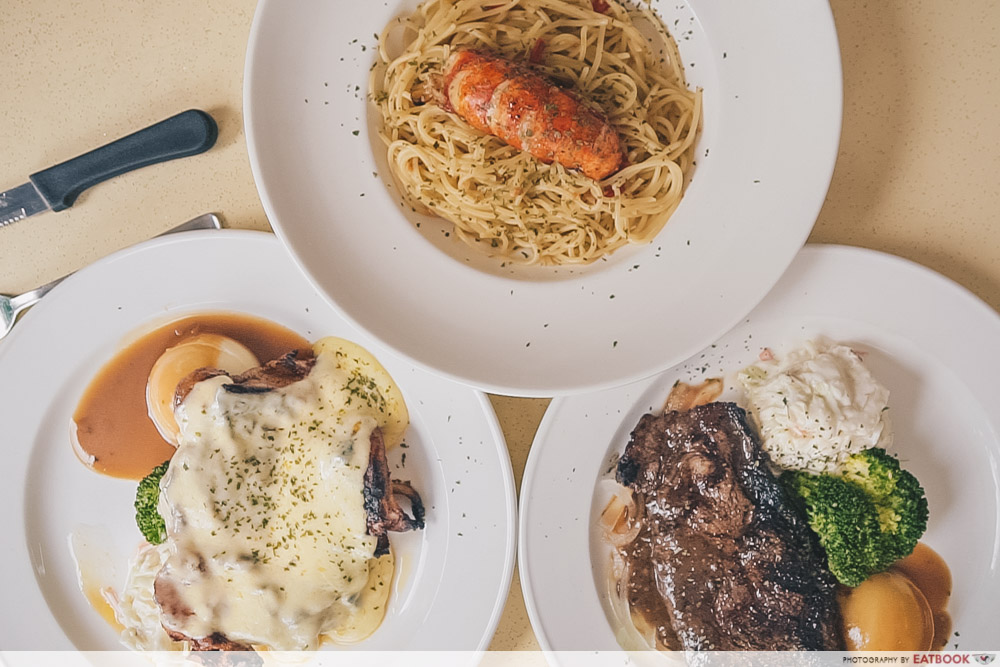 The best kind of meal is one that is hearty, has good value, and looks good enough for the 'gram. And Chopping Board at Bedok does it right with their extensive menu of Western food. From chicken to lobster dishes, even the fussiest of eaters will be spoilt for choice at this hawker stall.
Food at Chopping Board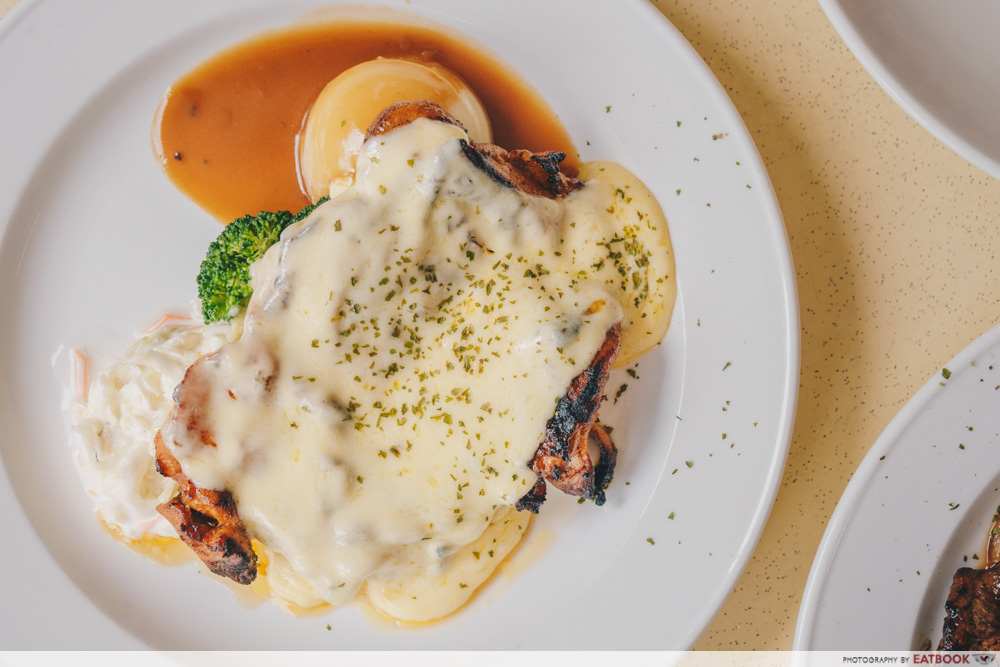 I'm a total cheese fanatic. It was love at first sight when I saw the plates of Cheesy Chicken Chop ($7.90) being served from the kitchen. I knew I had to order one.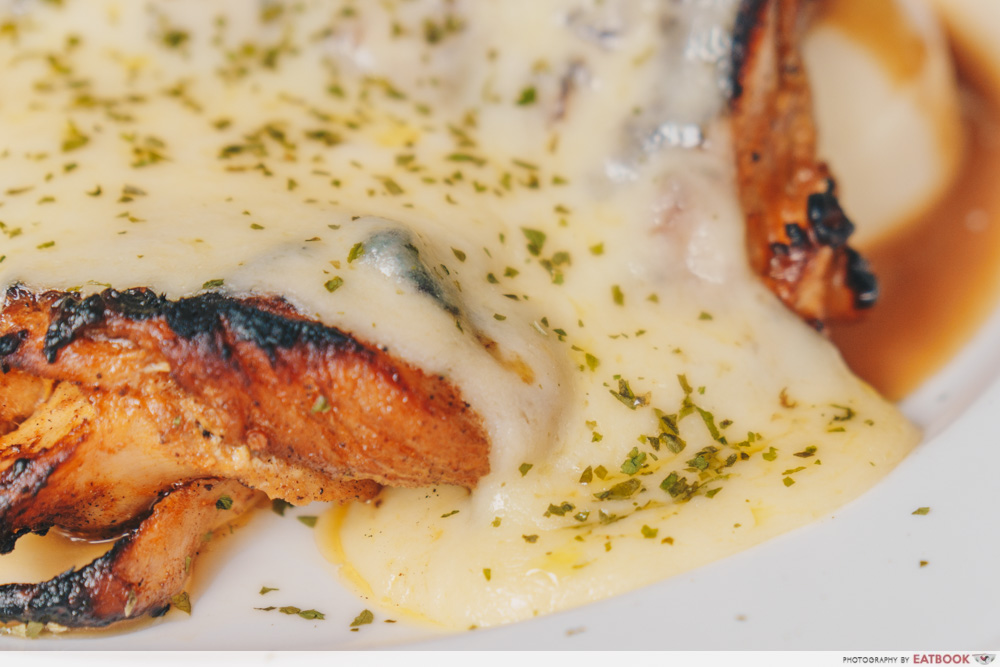 The melted mozzarella cheese not only covered the entire chicken chop, but it also overflowed onto the plate. This definitely added to the appeal, as such generosity is a rare find these days. The cheese used was soft, moist, and absolutely stretchy. I drooled in anticipation, thinking about how I could wrap each slice of the chicken chop up with cheese.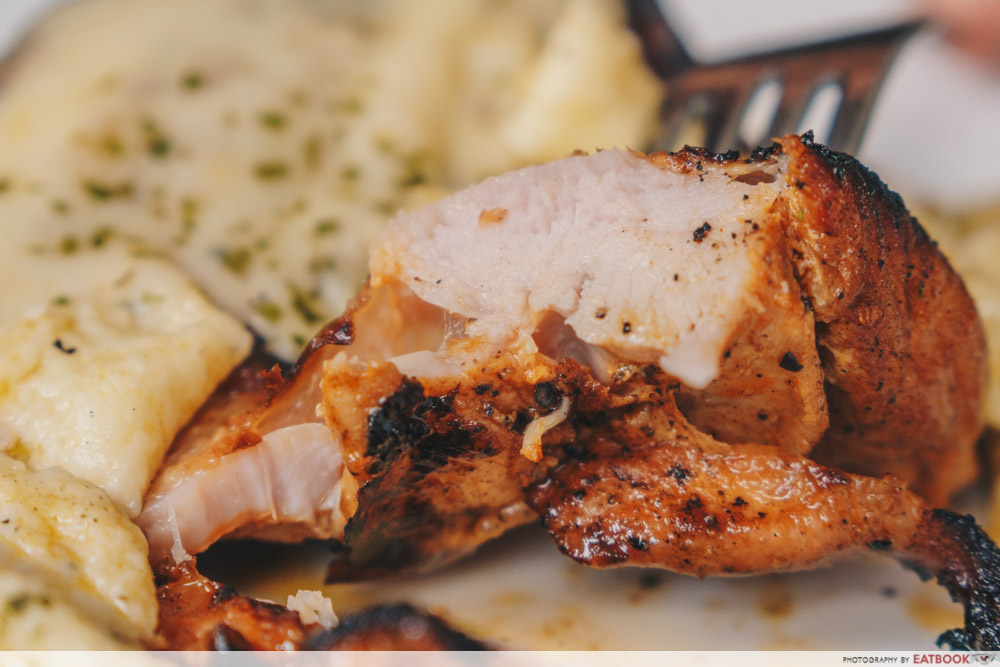 Uncovering the layer of melted cheese revealed a surprisingly orange piece of chicken. Despite being smothered in cheese, the skin of the chicken stayed slightly crunchy.
FATCAT Ice Cream Bar Review: IG-Worthy Desserts In Bedok That Taste As Good As They Look
Tender was the chicken thigh under its crunchy skin, and flavourful was each mouthful. It was as if the chicken was tasty from being marinated for hours, allowing the dry rub to seep through more than just skin-deep. I daresay this was one of the better hawker grilled chicken I've eaten so far.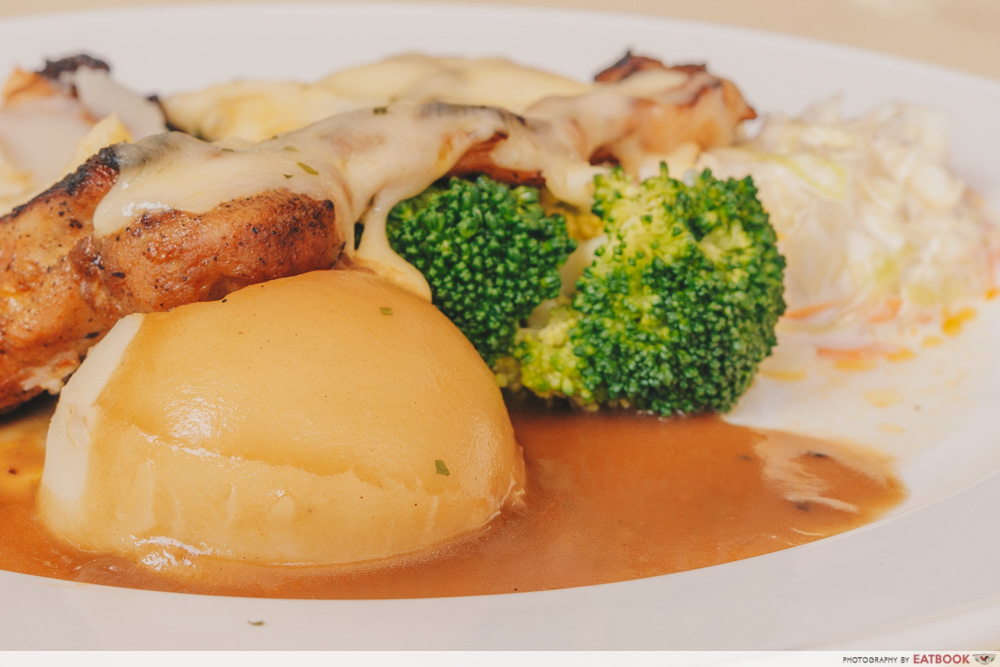 Each main under the poultry, fish, and steak section of the menu comes with a trio of sides. There are mashed potato, a floret of broccoli, and coleslaw. My favourite amongst the three is the mashed potato, which has a finely whipped consistency, dressed with a thick gravy.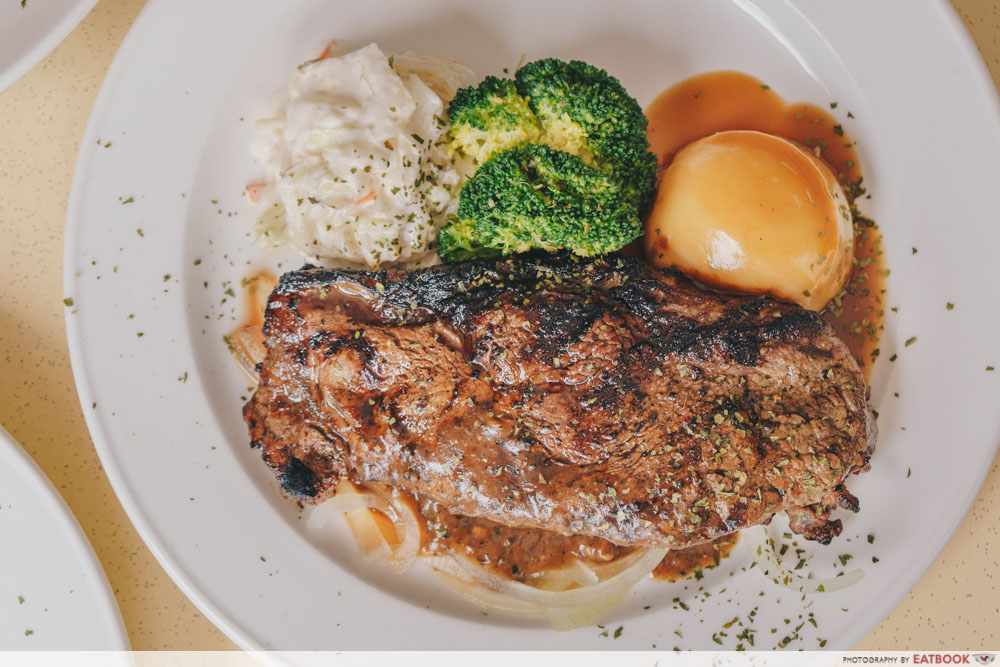 For my dad, a cheap and good steak has been a perennial favourite at Western stalls, and the New Zealand Prime Sirloin is one he would surely order. This dish is the epitome of a value-for-money meal, as $13.90 gets you at least 250 grams of thick-cut beef.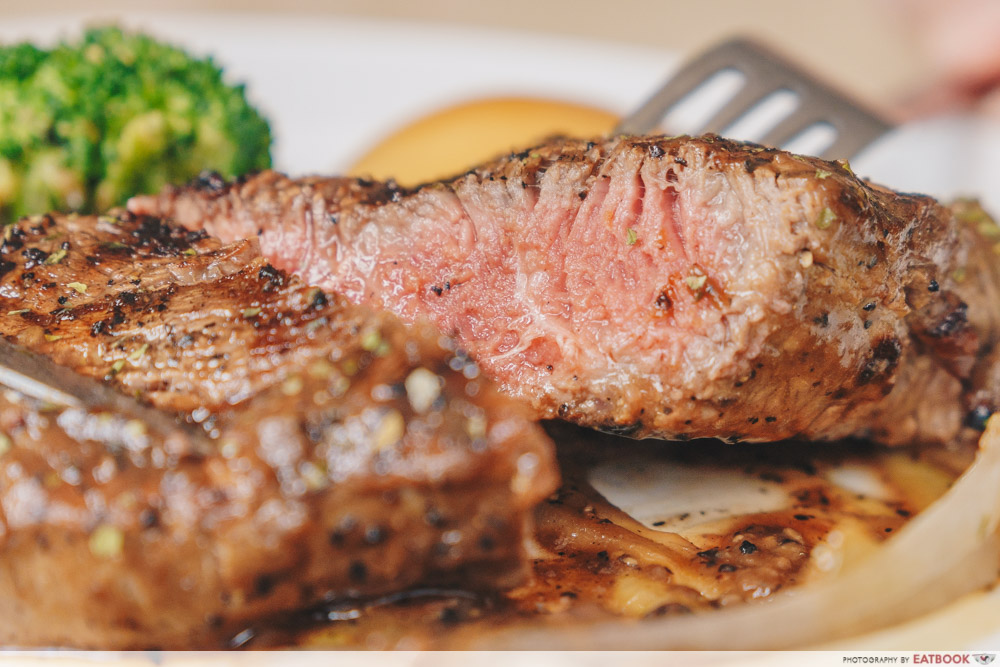 Chopping Board posted a humorous infographic on their Facebook page, showing how those who order their beef medium-well will be unfriended and blocked if well-done. Even though the top part of the beef had a good sear, the centre was still medium rare – slightly pink and juicy, just the way I like it.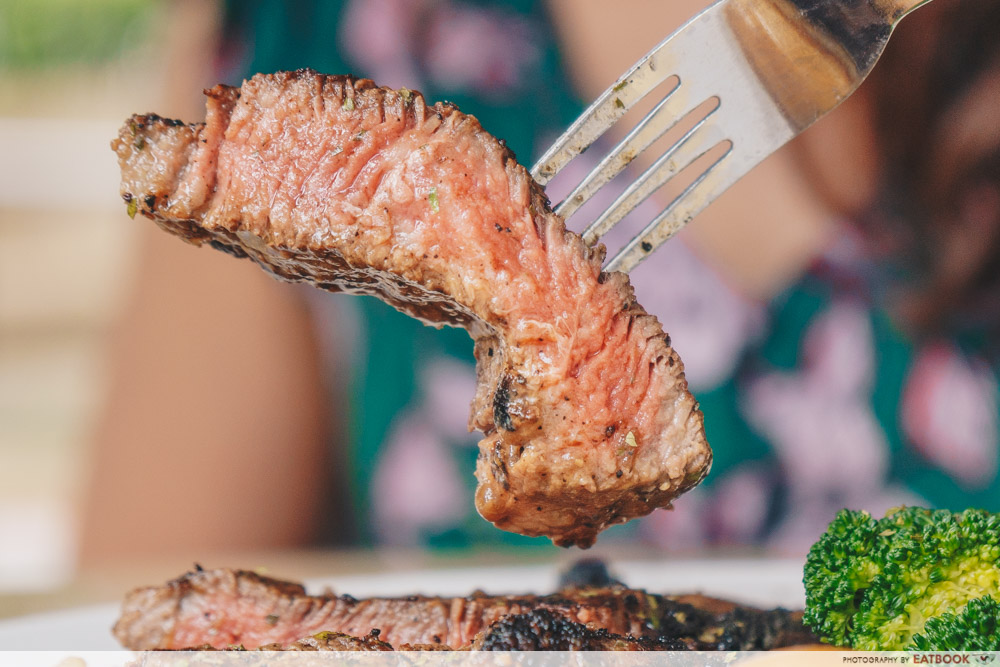 The beef was laid on a bed of onions and gravy, but the meat was so well-seasoned that it was already good on its own. Just salt and pepper were enough to bring out its natural meaty flavour. Chopping Board uses a charcoal grill to cook the steak, giving every chunk of beef a smoky aroma.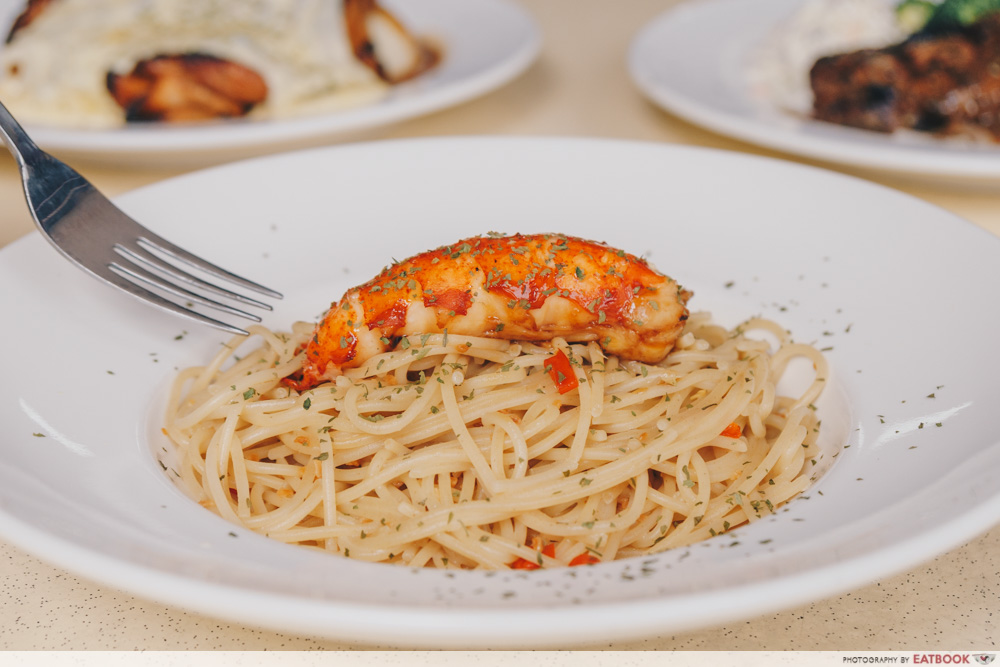 As if the dishes couldn't get any more value-for-money, there's also a Lobster Tube Pasta at $18.80. It features a generous portion of spaghetti with a bite-sized piece of lobster tail atop.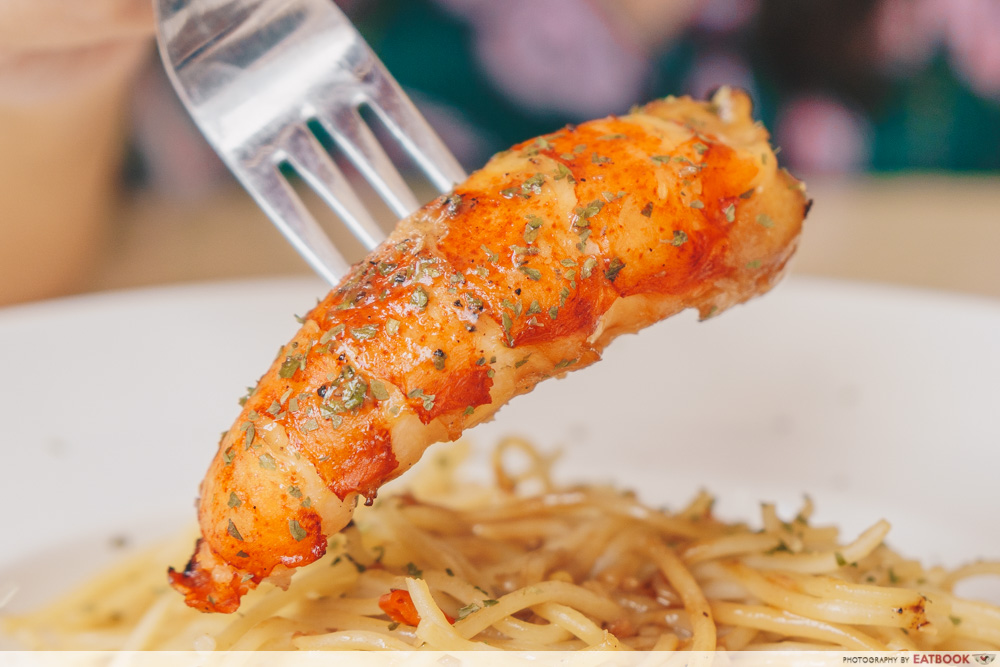 You can easily finish this 80 to 100 grams tail in one huge bite or two nibbles, but if you're craving for lobster on a budget, this buttery morsel will do the trick. It looks similar to a big prawn, but flavour-wise it's sweeter and more robust. It also holds a meatier bite than regular prawns.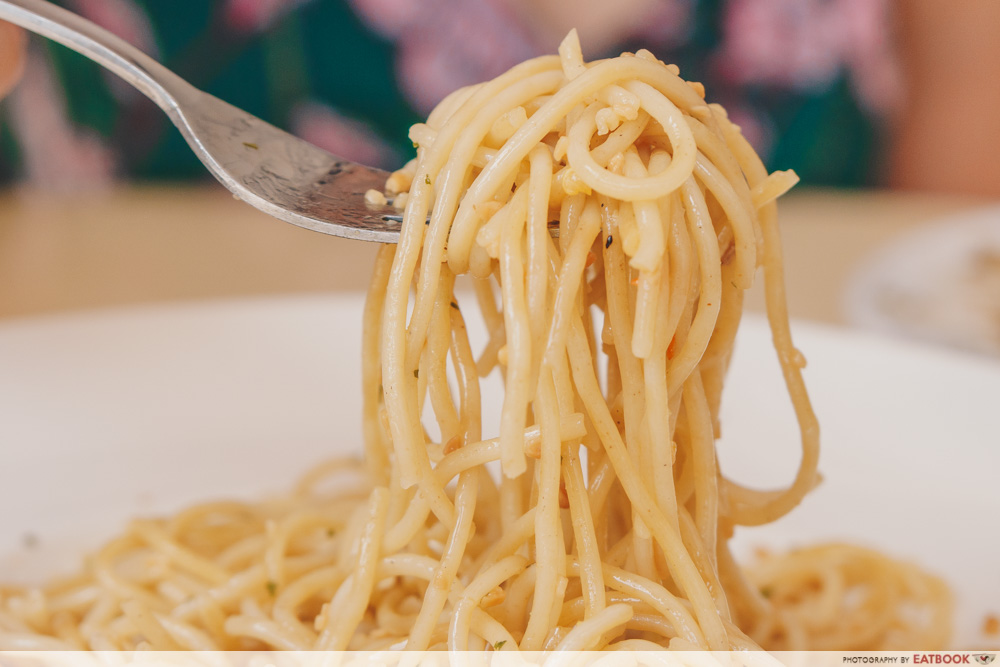 We ordered aglio olio pasta along with the lobster, as we felt it would go best with seafood. Other choices include cream, marinara, and spicy marinara. The aglio olio boasts a full-bodied flavour from a good scattering of minced garlic. There were also chopped chilli added to give the pasta a potent kick of heat.
Ambience at Chopping Board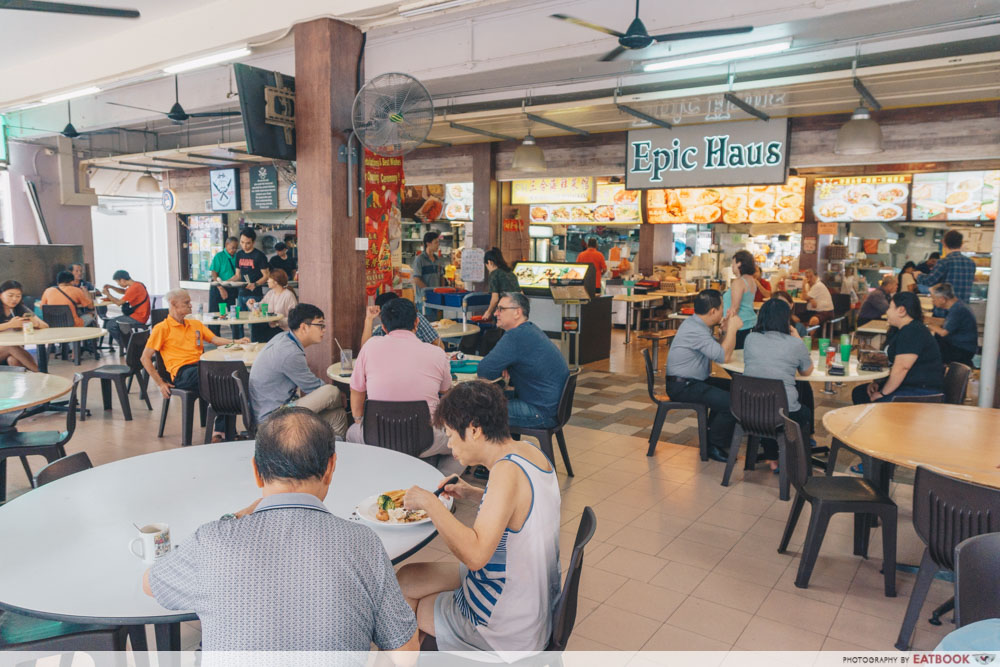 Located at the corner of Epic Haus coffee shop, you will be able to spot Chopping Board as smoke billows out of its counter at intervals. There are ample tables and chairs here. However, as lunch or dinner time rolls around, you might need to share your table with someone else.
The verdict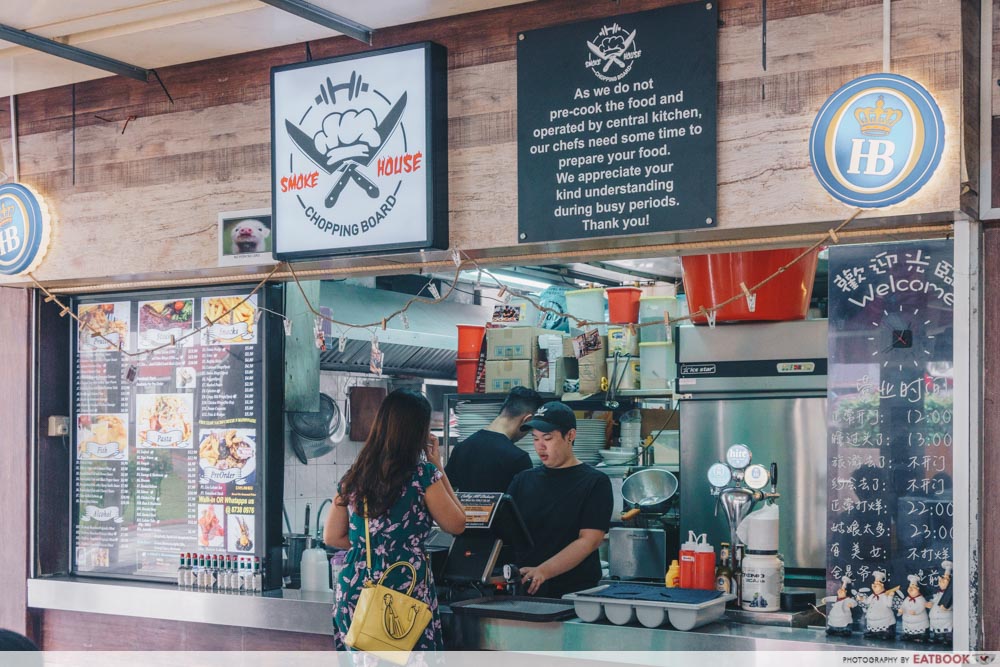 I'm always up for a hearty and value-for-money Western food at the hawker centre or coffee shop. Chopping Board at Bedok ticks all the right boxes of a good Western meal. It also doesn't hurt that the man working the grill is a fine-looking specimen. Head down to see for yourself.
Address: 418 Bedok North Avenue 2, Singapore 460418
Opening hours: Mon 12pm to 5pm, Tues-Sun 12pm to 10pm
Tel: 9637 9556
Website
Chopping Board is not a halal eatery.
Photos taken by Ho Jing Yi.
This is an independent review by Eatbook.sg.
Summary
Pros
– Value for money
– Generous portions for beef
– Extensive menu
– Quick service
Cons
– Might have a queue at meal times
Recommended Dishes: Cheesy Chicken Chop ($7.90), New Zealand Prime Sirloin ($13.90)
Opening hours: Mon 12pm to 5pm, Tues-Sun 12pm to 10pm
Address: 418 Bedok North Avenue 2, Singapore 460418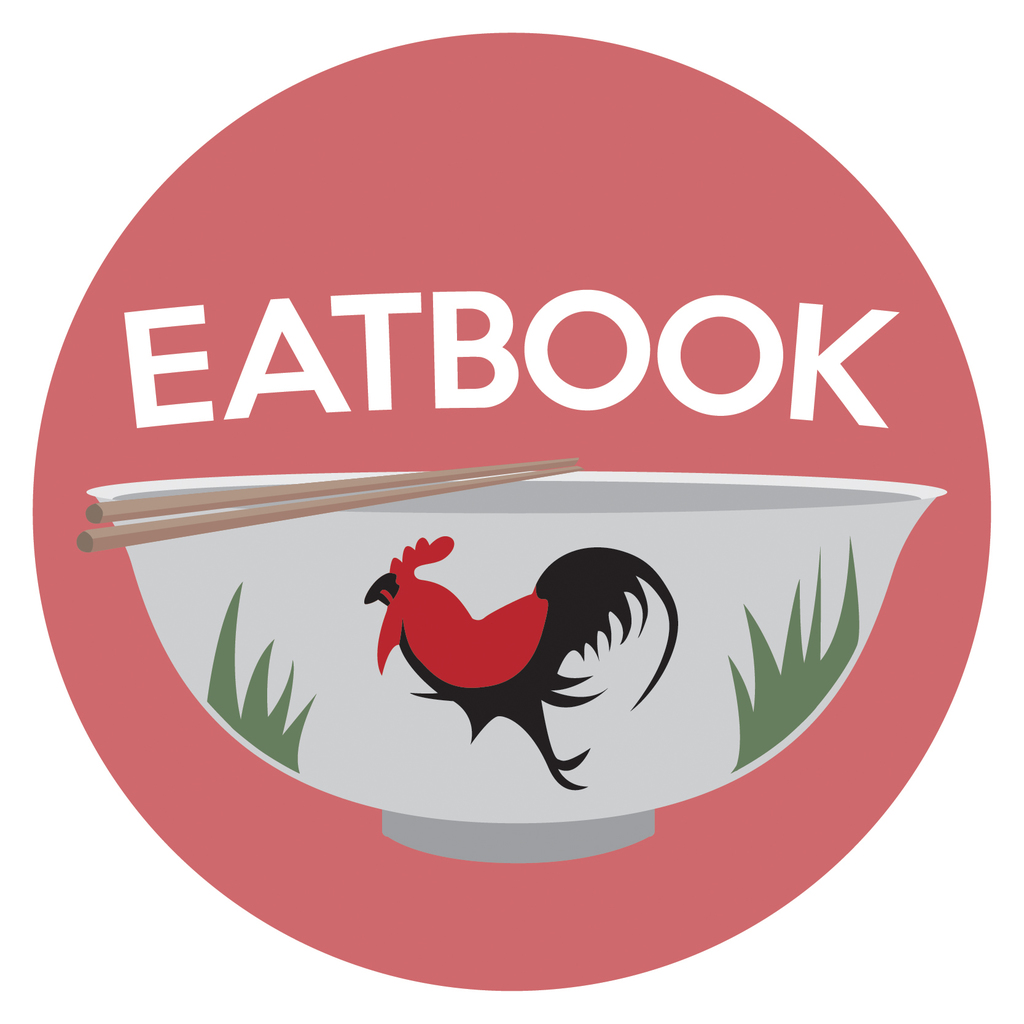 Drop us your email so you won't miss the latest news.