Chulop churros in East Village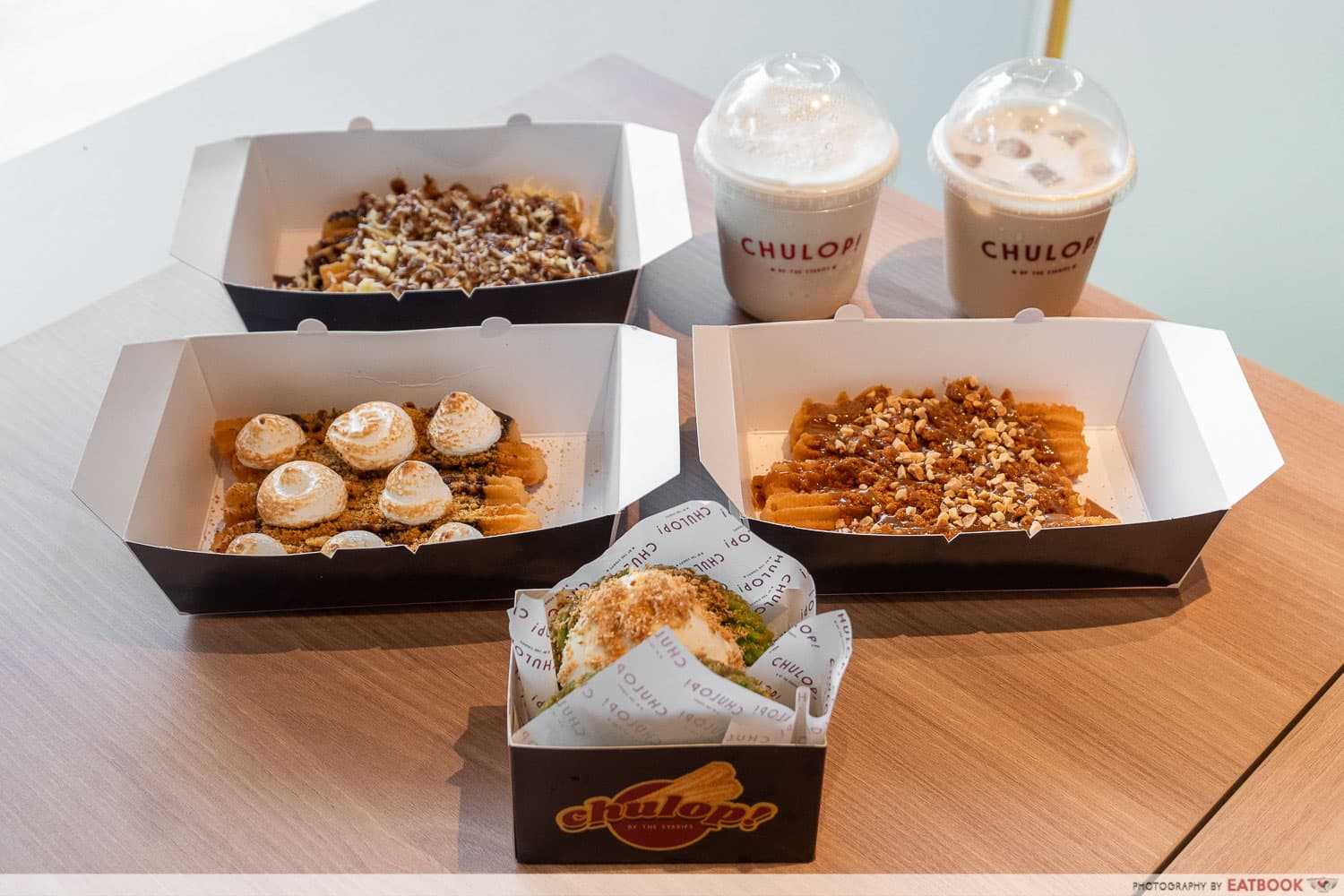 Churros is a snack that I generally associate with carnivals, and is a rather nostalgic dessert to me. Back when pasar malams were still a thing, I remember munching on a box of churros while walking through the brightly-lighted stalls. Hence, I was extremely excited when I heard that I would be heading down to Chulop! to try their uniquely-flavoured churros, drinks, and ice cream sandwiches. 
House of Dessert Review: Old-School Dessert Stall In Tampines Sells Watermelon Balls And More From $1.50
Food at Chulop!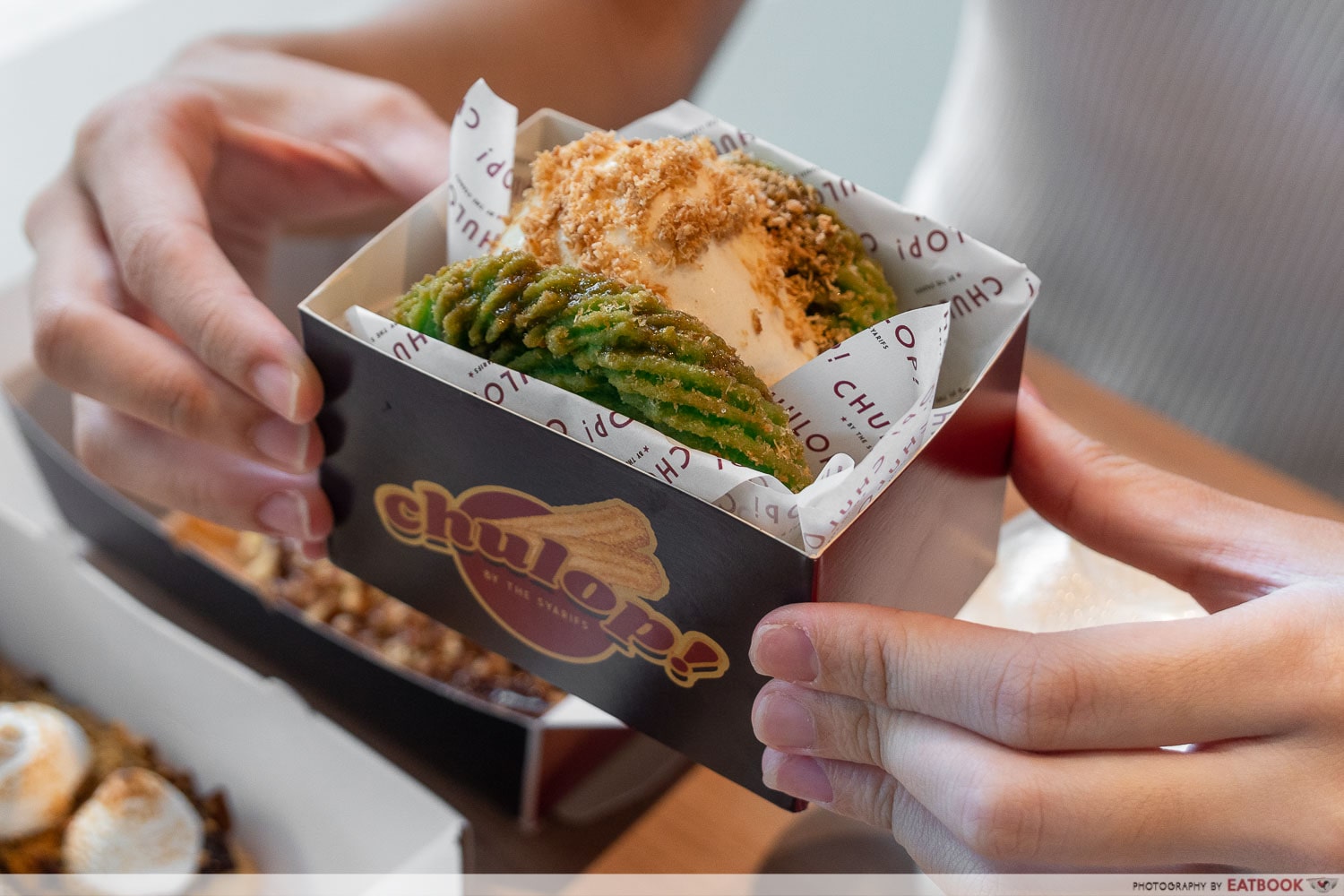 I started off with one of their newest additions to the menu, the Coconut Dream ($5.50) which was reminiscent of an ondeh-ondeh. This dessert featured a scoop of coconut ice cream, sandwiched between two pandan-flavoured churros, and was sprinkled with toasted coconut bits. 
The greenish pandan churros were extremely aromatic, while the coconut ice cream was refreshing and creamy. The toasted coconut bits rounded up this decadent treat, with an added crunch with every bite. Taking a bite of this reminded me of an ondeh-ondeh, especially with the strong flavour from the thick gula melaka on the top.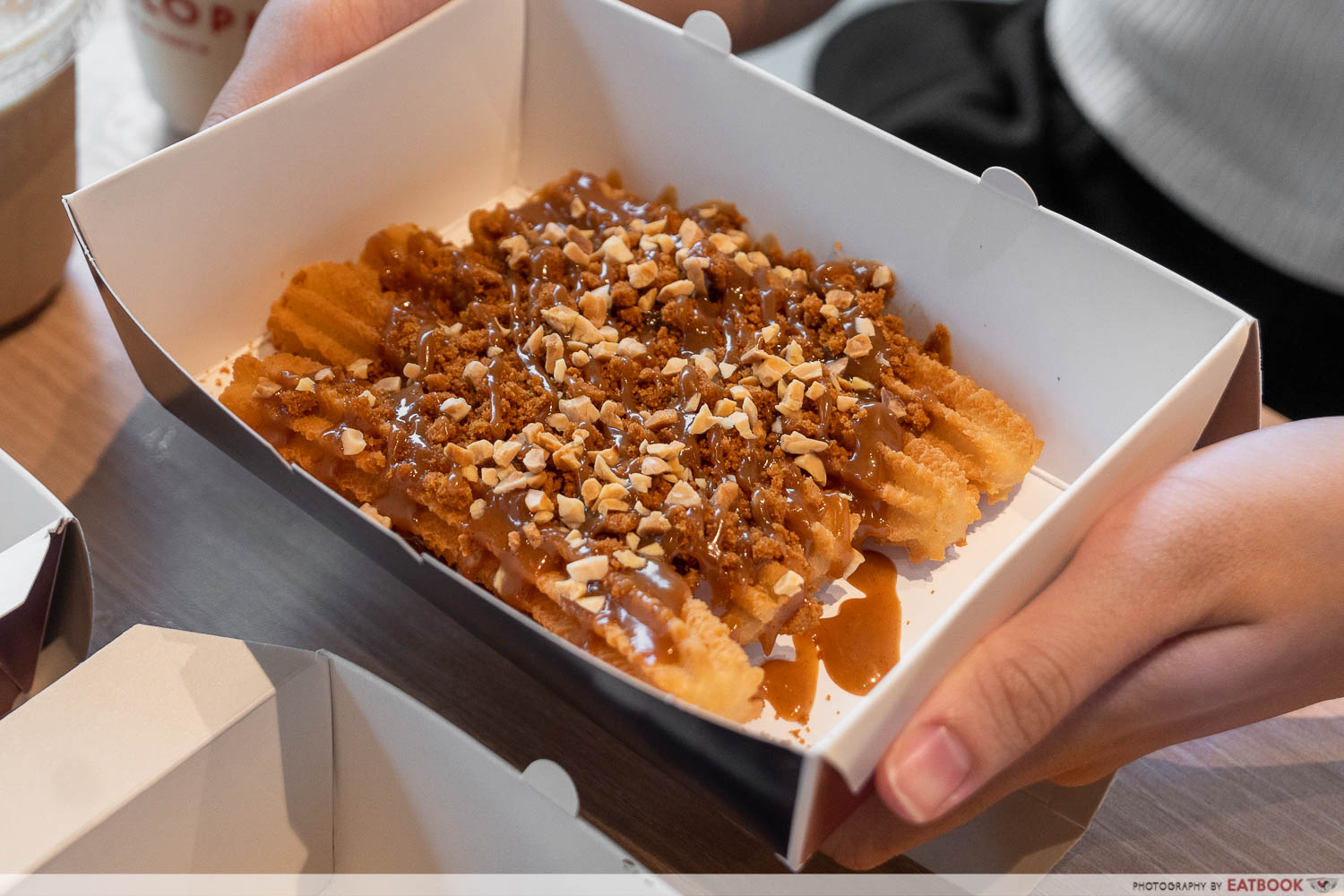 The next flavour I tried was the Cookie Crunch Churros ($6.20) that was doused in a Lotus Biscoff sauce, and topped with peanuts and bits of Lotus Biscoff cookies. As a huge fan of this caramel biscuit, I was really excited to try this flavour. 
To my disappointment, the churros were not as dense as I expected them to be, and they lacked the satisfying crunch that I associate a good churro with. It was also a little too sweet for my liking, and I would appreciate it if they added slightly less Lotus Biscoff sauce so that I could taste the original flavour of the churros.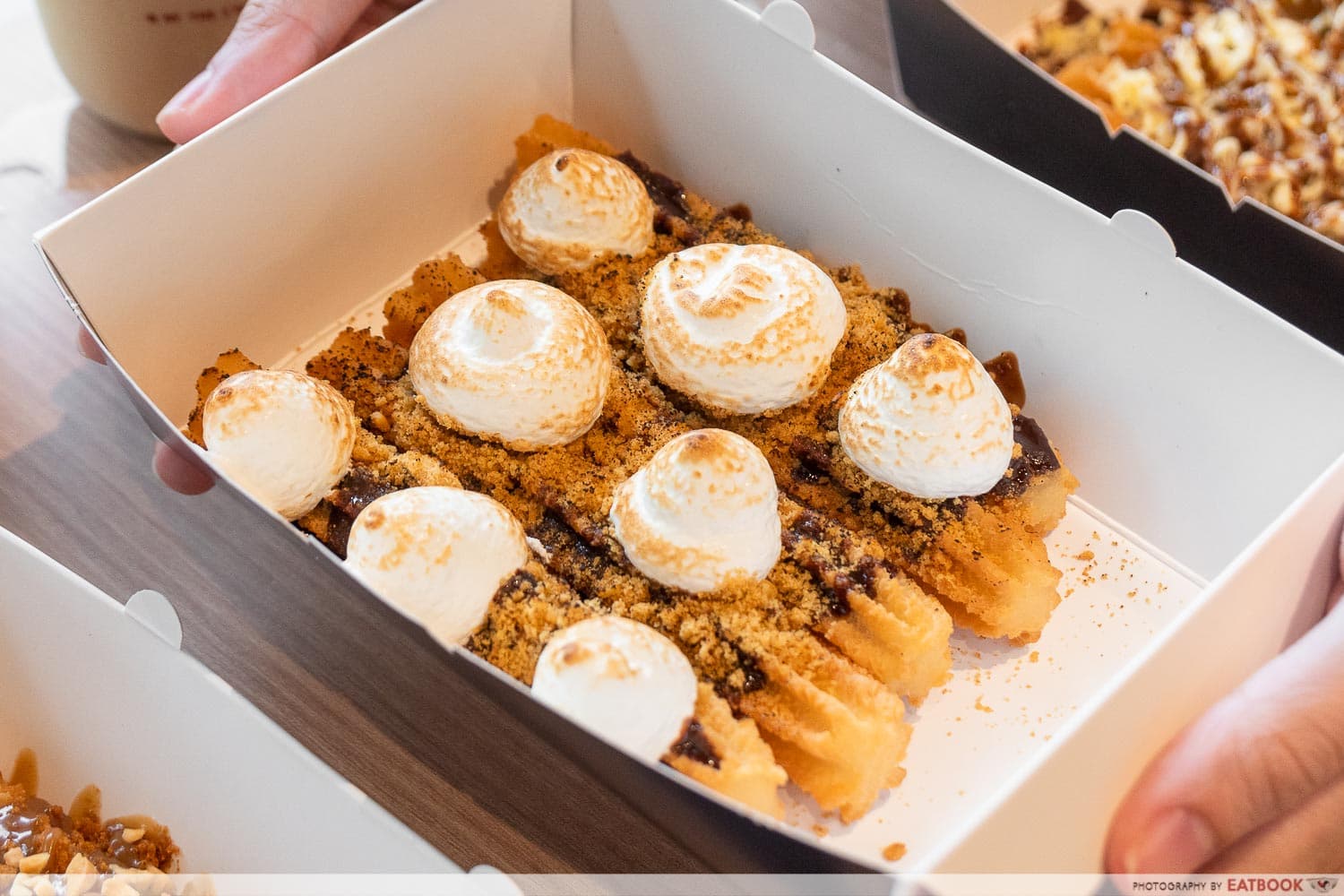 Another flavour I tried was the Smores Churros ($6.50) that was topped with cute rounds of melted marshmallows and graham cracker bits, and drizzled in a dark chocolate sauce. This slightly deconstructed-looking dessert is a unique IG-worthy one, that will definitely zhng-up your instagram feed.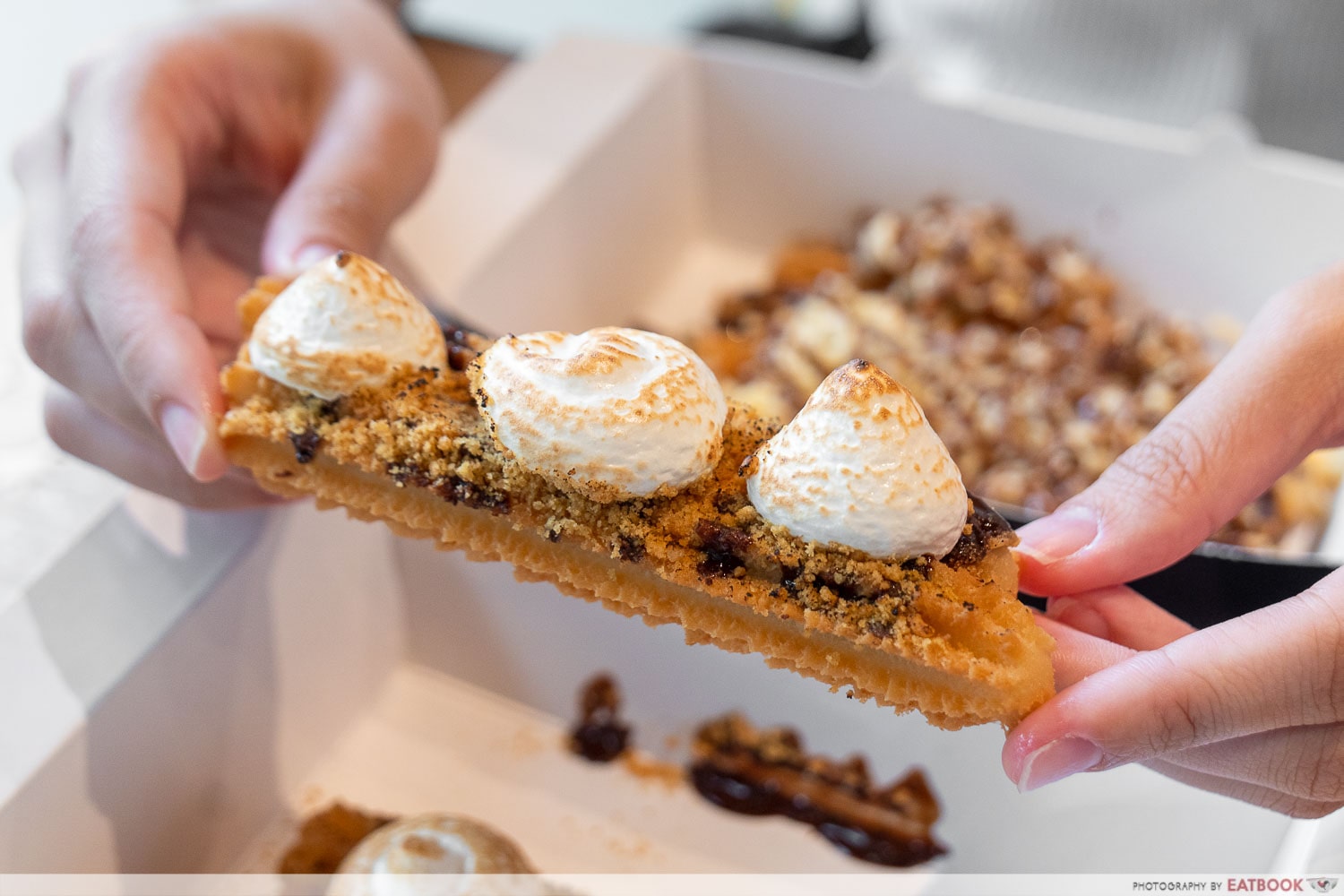 The marshmallows were lightly toasted, which added a toasty char with every mouthful. The graham crackers were crunchy, while the chocolate syrup was not too sweet. There was a hint of bitterness from the dark chocolate syrup, which balanced out the sweetness from the other elements of the desert. This is a unique option that will definitely sit well with children of all ages.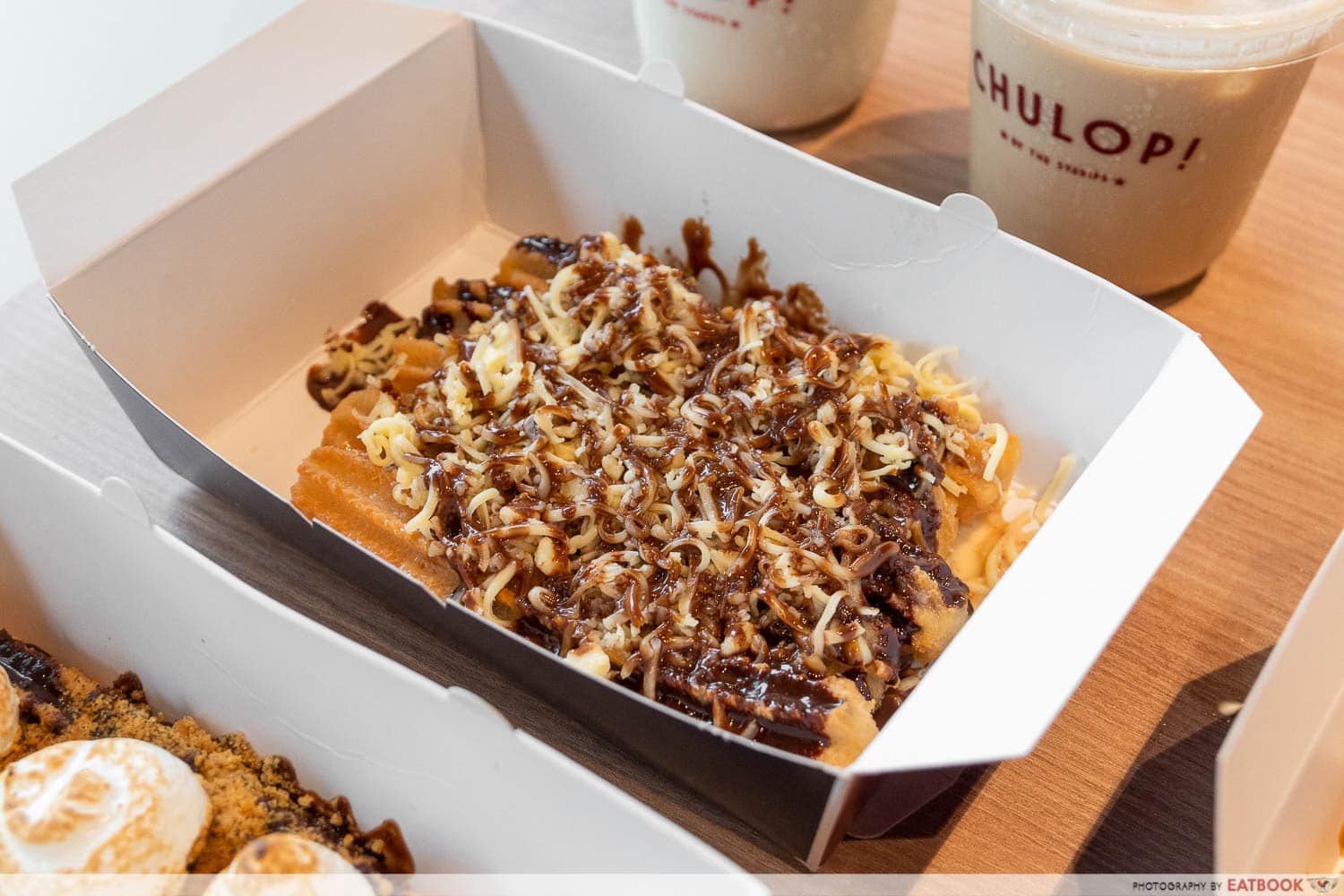 The last flavour I went for was the Choc & Cheese Churros ($6.90) that was topped with mozzarella cheese and drizzled in milk chocolate syrup. Taking a bite of this was rather refreshing as it had a strong savoury flavour, unlike the other flavours that I was having. 
The pairing was slightly weird in my opinion, as the chocolate and cheese did not complement each other, but rather tasted like separate entities. However, those who are not much of a sweet tooth should definitely give this flavour a go. 
Ambience at Chulop!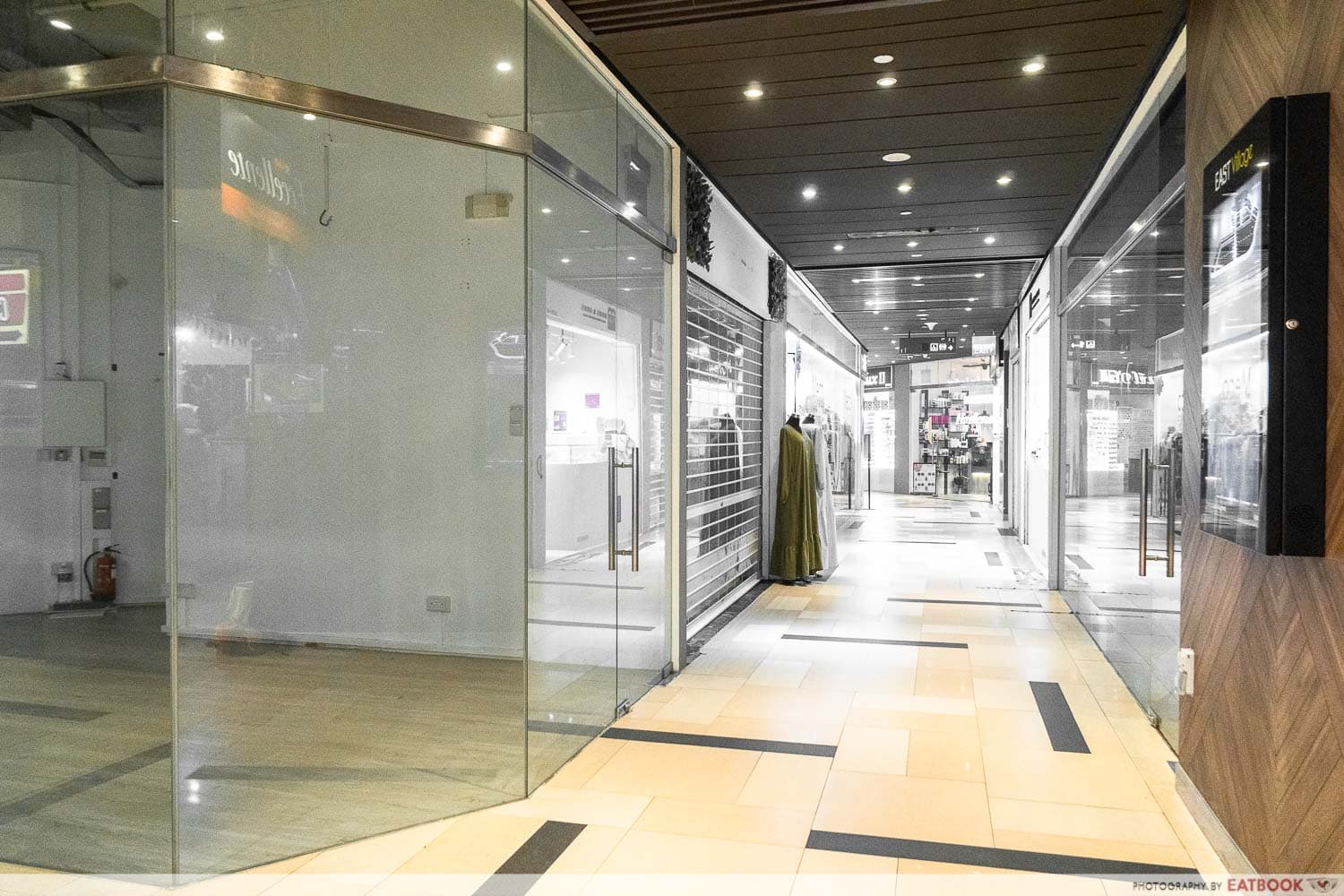 Located in East Village, this cosy mall is a convenient ten-minute walk away from Tanah Merah MRT Station. Although being rather small, this mall houses a few retail outlets, food stands, and restaurants. Do note that there are no seating areas at Chulop!, so you can opt to bring your churros to Simpang Bedok instead, where you will find a large seating area at the food centre on the second floor. 
The verdict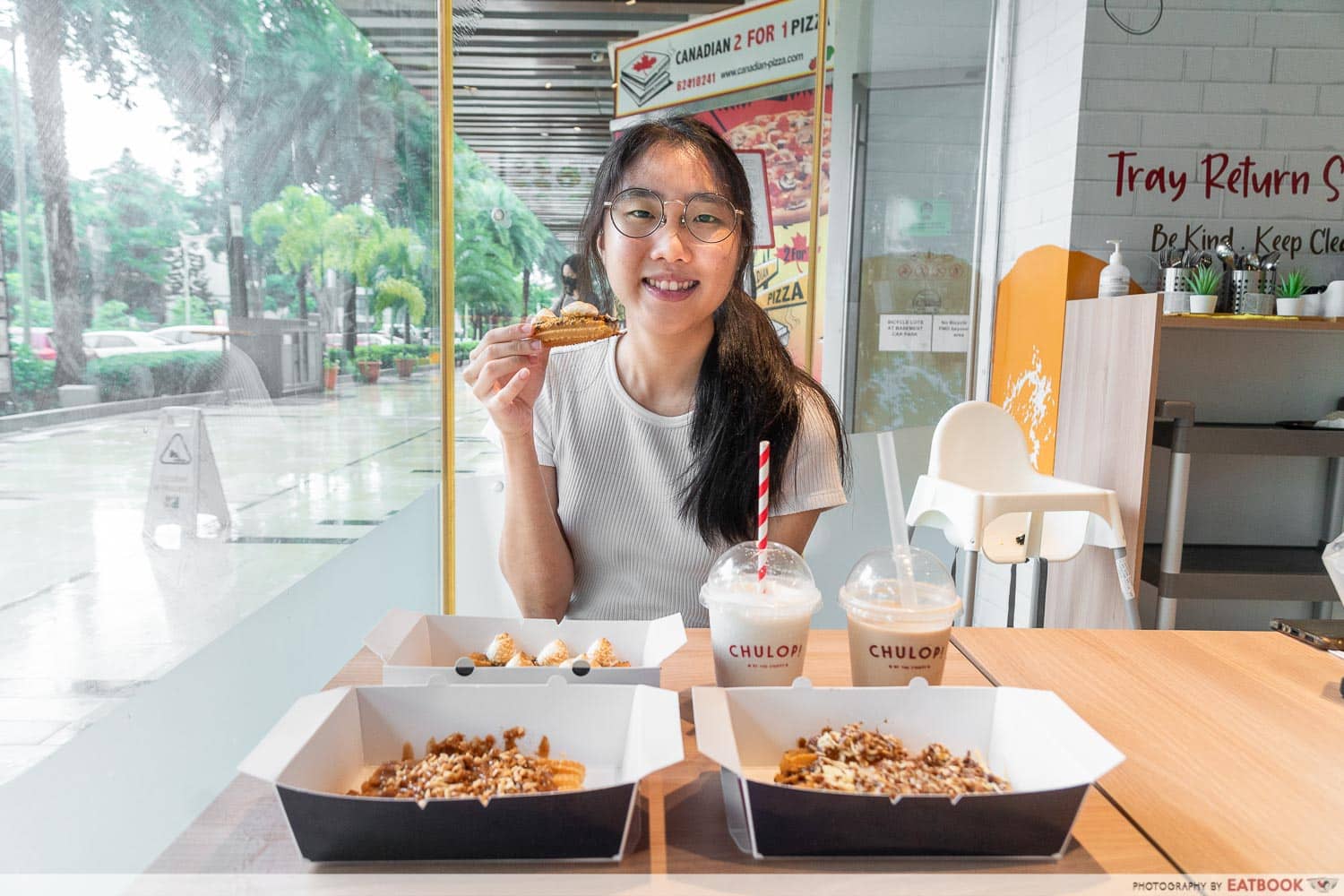 Although the churros I tried were not the most impressive overall, I did enjoy trying the unique flavours that I never had before. These are definitely nostalgic snacks for me, and I can see kids of all ages indulging in these sweet treats. I will be returning for their ice cream sandwich, and possibly give their other churro flavours a go. 
For more food in the area, check out our Mr Kneady's review for handmade sourdough pizzas from just $12 each! If not, check out our Tree Coconut Nasi Lemak review for tasty nasi lemak owned by a second generation hawker.
Address: 430 Upper Changi Road, #01-59, Singapore 487048
Opening hours: Mon-Thurs 12pm to 8pm, Fri 12pm to 9pm, Sat-Sun 1pm to 9pm
Tel: 9776 5045
Website
Chulop! is a Muslim-owned eatery.
Mr Kneady's Review: Handmade Sourdough Pizzas From $12 In Bedok, Including A Banana Streusel Dessert Pizza
Photos taken by Emily Teu.
This was an independent tasting at Chulop!.
Chulop Review: Churros Stand In Tanah Merah With S'mores Churros And Pandan Ice Cream Sandwiches
Chulop Review: Churros Stand In Tanah Merah With S'mores Churros And Pandan Ice Cream Sandwiches -

7/10
Summary
Pros
– Pandan ice cream sandwich was very fragrant 
Cons
– Churros were not dense enough 
– A little pricey 
Recommended dishes: Coconut Dream ($5.50)
Opening hours:
Address: 430 Upper Changi Road, #01-59, Singapore 487048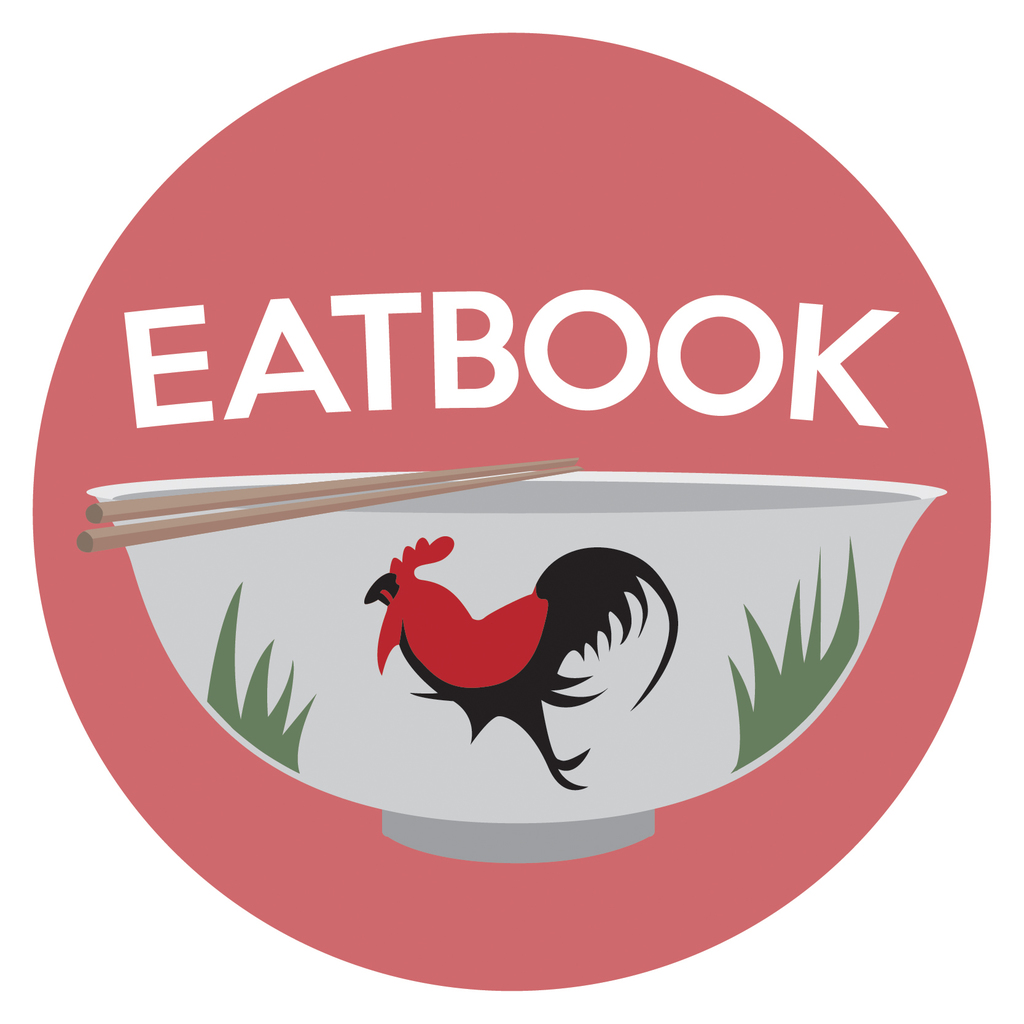 Drop us your email so you won't miss the latest news.