Tree Coconut Nasi Lemak at Jalan Berseh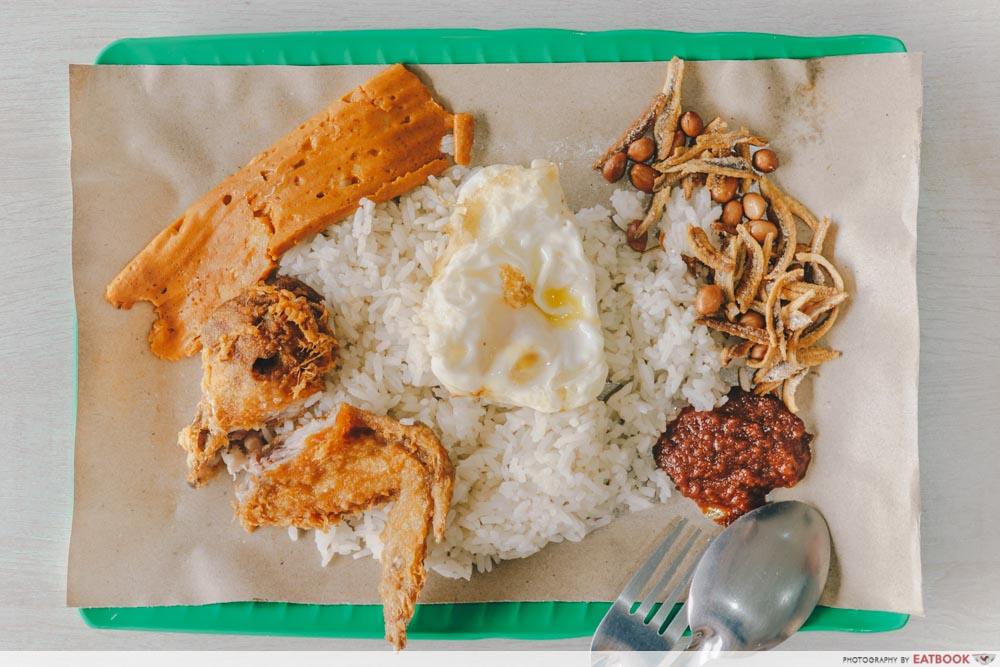 Tree Coconut carries on a family legacy of serving up tasty nasi lemak. The stall is currently run by a two-person crew: Charlene, the OG hawker's daughter, and her friend Yuting, both of who are 24 and 26 years old respectively.
After obtaining her degree in biomedical science from the University of Queensland, Charlene worked for a bit, before her father—who was formerly a hawker at Simpang Bedok Marketplace 30 years ago and sold nasi lemak— decided wanted to step out of retirement and start up a new stall. 
Interested in the prospect, she accepted his request to take charge of the new business, thus continuing the family business.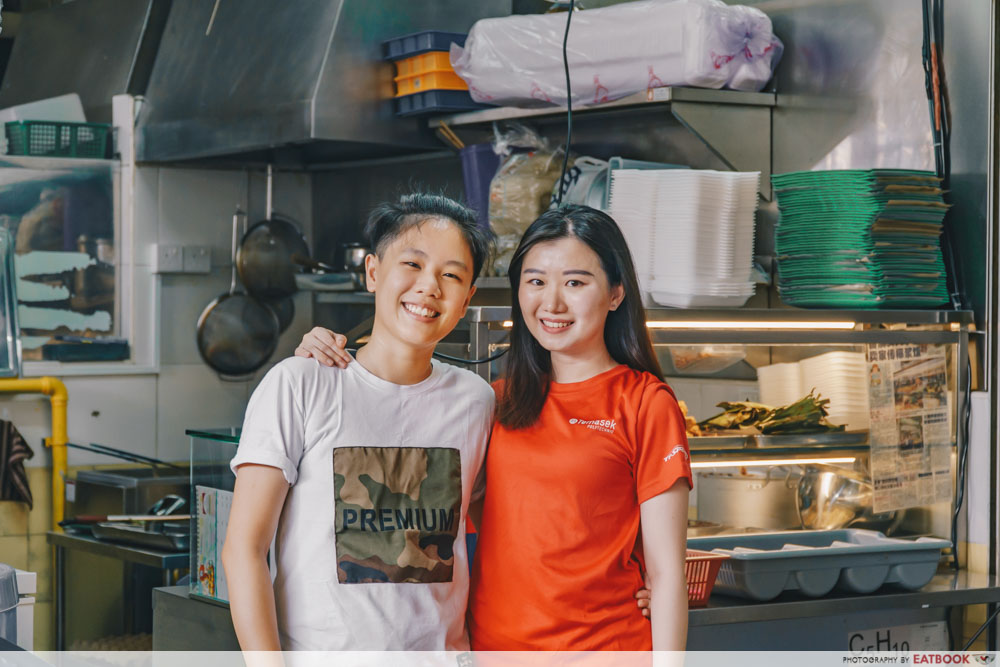 The stall had some teething issues, with the girls struggling to figure out how to run a hawker stall, such as using the hawker centre's gas-powered rice cooker. Thankfully, the neighbouring hawkers were quick to lend a hand and did their best to help out the new faces. The duo now works full time at the store, with Charlene's father coming down to help out in the afternoon.
Even though we came before the lunchtime rush, the stall was already busy with customers coming by one after another.
Food at Tree Coconut

Charlene and Yuting have come up with their own secret recipe for their ingredients, rather than using her father's recipes from decades ago. 
Charlene told us that the old recipe was better, but the family had lost touch with many of their former suppliers and were unable to use the exact same ingredients to replicate the recipe.
Still, they remain committed to using the best ingredients and make everything from scratch when possible.
The Nasi Lemak Set ($2.50) comes with an egg, chicken wing, and a side of sambal. We added a piece of Otah ($1) and were given a side of Ikan Bilis ($0.50) to complete the plate.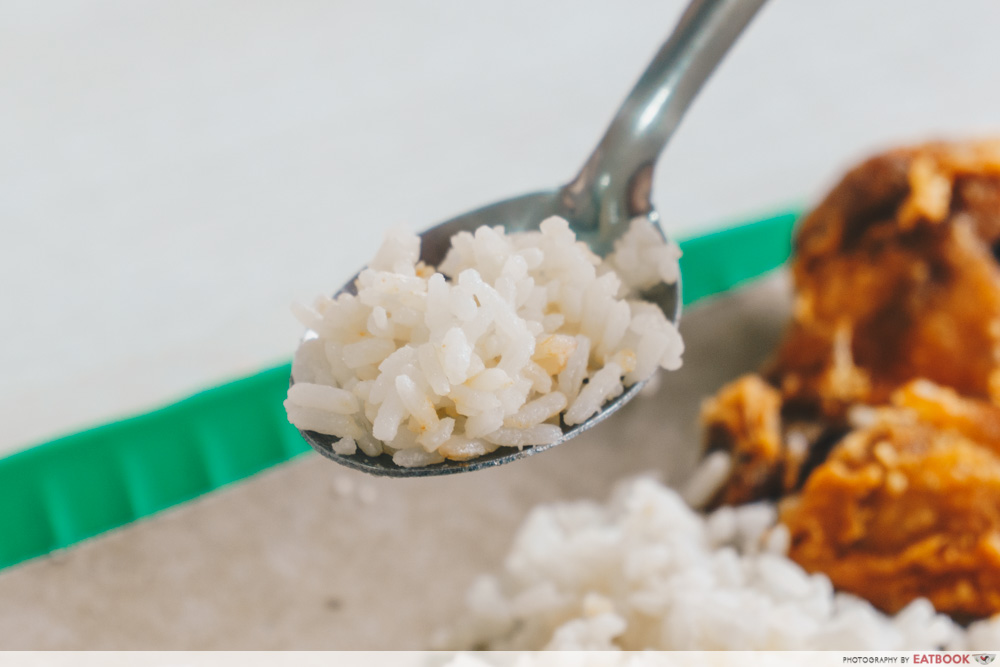 I decided to jump right in and try a spoonful of rice. It had a mild taste of coconut milk and the grains of rice were distinct and fluffy without clumping together. However, I wasn't impressed by the taste just yet.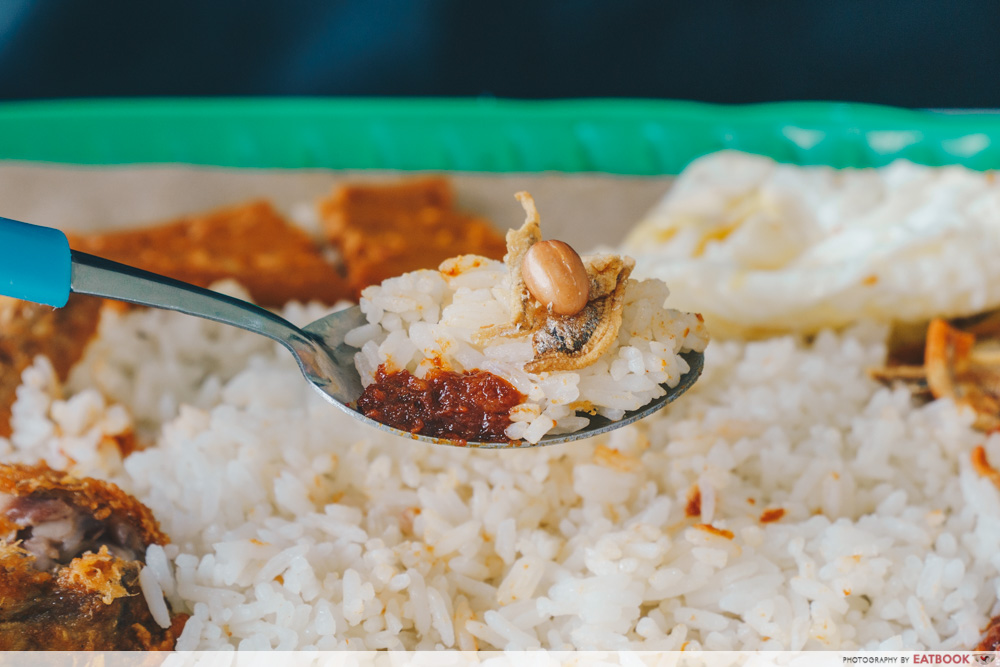 Everything changed when I piled a dollop of sambal right onto a spoonful of rice. Amidst the sweet, spicy sambal, my mouth was filled with the distinct fragrance of coconut milk. 
The thick chilli elevated the taste of coconut milk. The flavours bloomed across my taste buds, with the chilli providing a sharp kick to round it off. The two components complemented each other perfectly. 
The ikan bilis remained crisp, salty, and thoroughly crunchy, even when it was left in the chilli for a while. It provided a welcome change of texture, and the peanuts added sweetness to each mouthful of sambal and flavourful rice.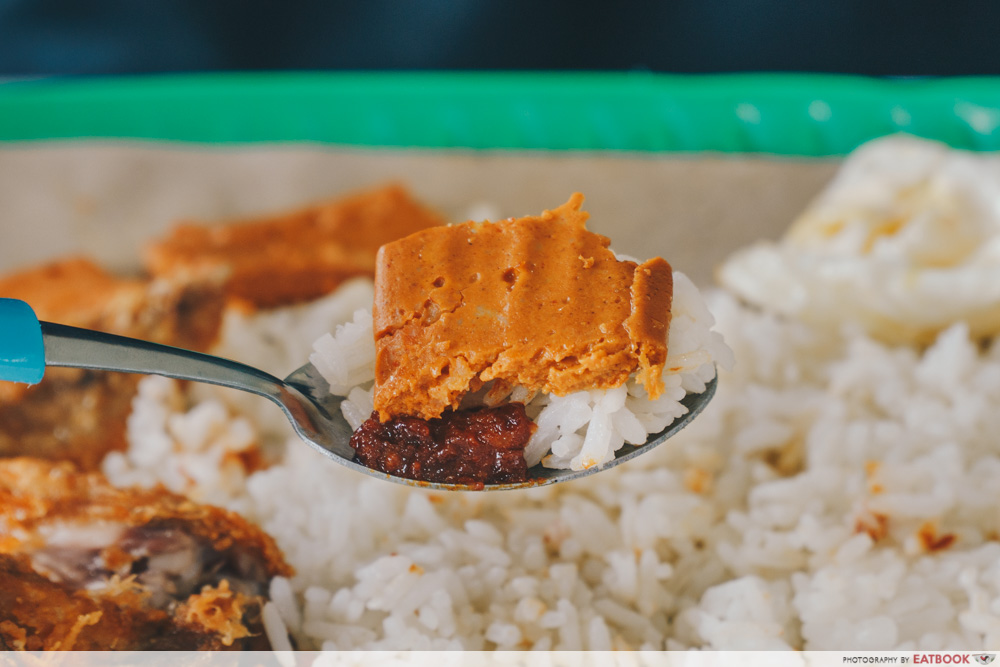 The otah lacked the dark char that's customary of my preferred grilled otah. When I pried it apart, it felt a bit juicier than what I was used to. 
It turned out to be remarkably smooth in its consistency. The spice was mild and the whole piece came apart easily. The fish taste wasn't overly pronounced, although it still managed to leak out flavour into the coconut rice and sambal. While char-grilled otah still has a special place in my heart, the handmade ones here don't disappoint.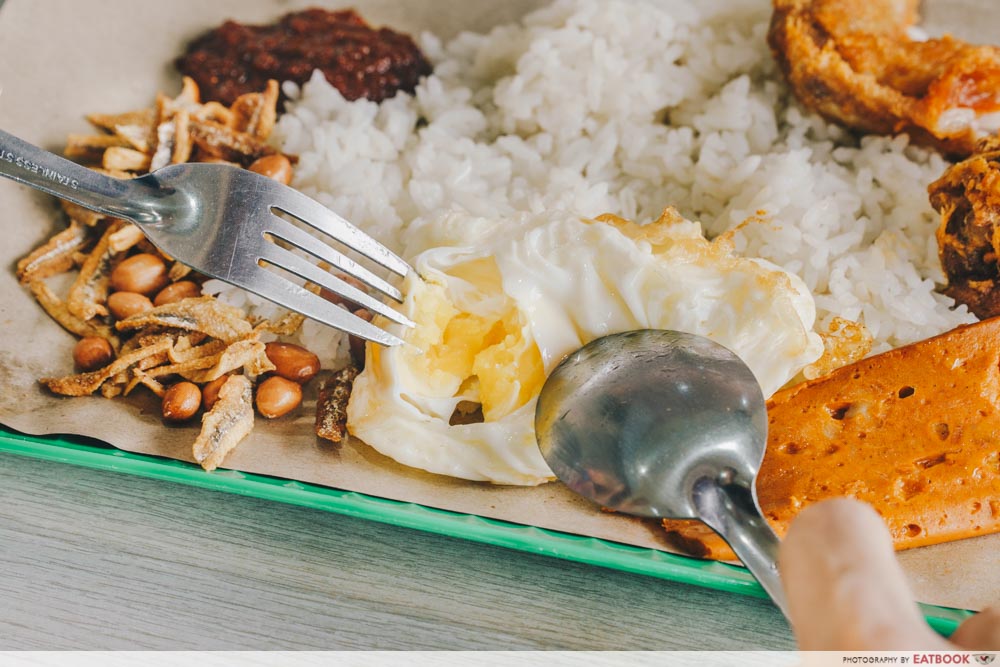 The fried egg yolk was solid, but not hard all the way through. Just the way I like it. The middle was a vivid shade of yellow, and the texture was moist and smooth.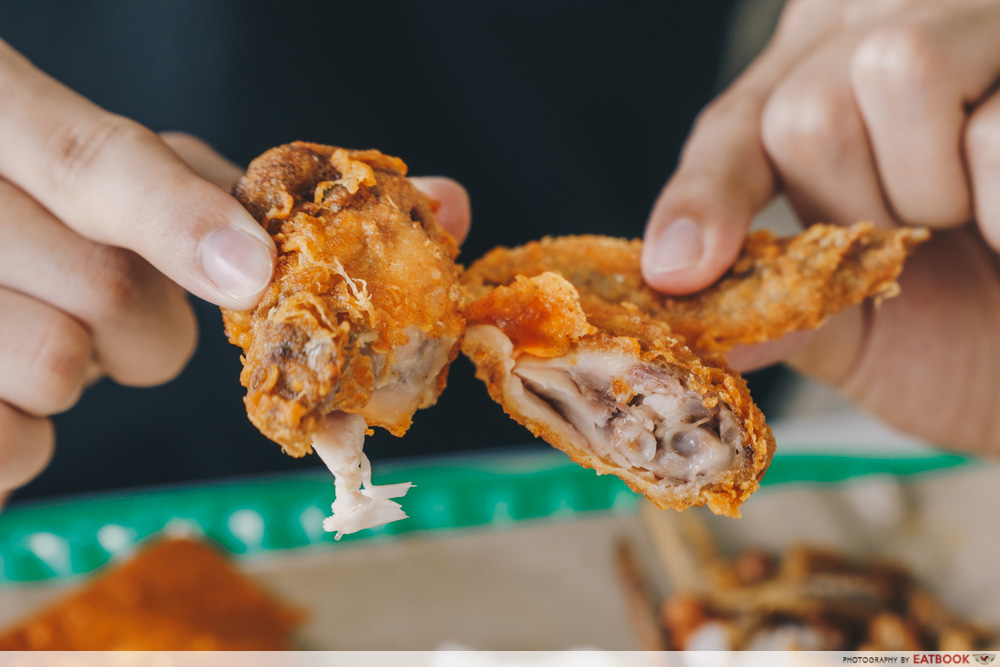 I was a tad disappointed when biting into the chicken. The batter was a little on the thin side with a lack of flavour.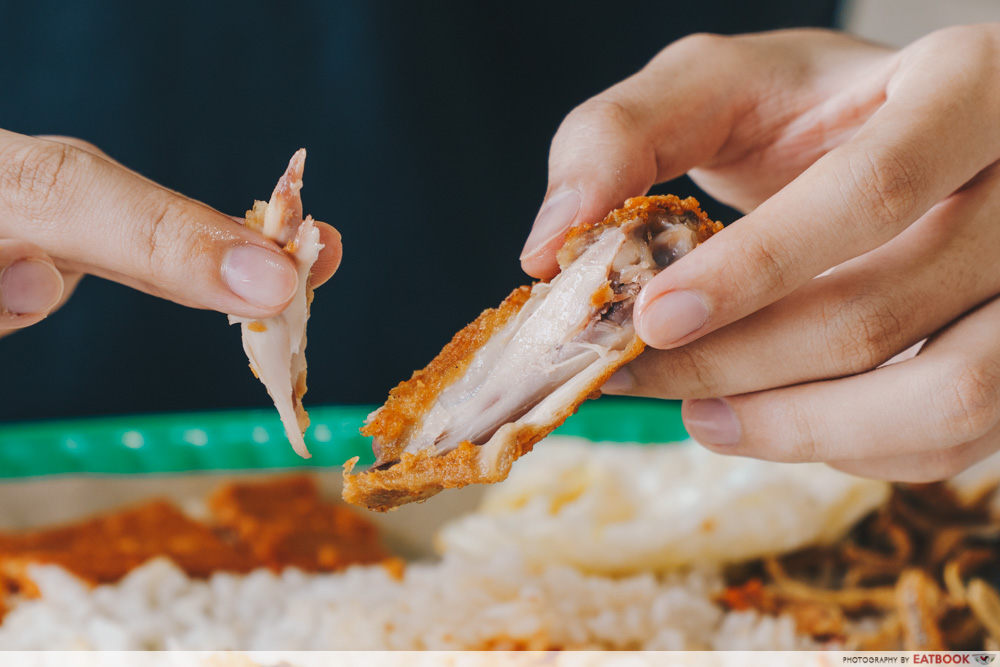 However, the meat itself was still juicy and tender. I eagerly tore the wing apart and paired it with spoonfuls of rice and sambal. It wasn't crispy enough for me to gnaw on the tips of the wings though. 
As we were leaving, we spotted Charlene pulling a fresh batch of chicken from the fryer. Perhaps the chicken would have fared better if we had ordered them right out of the heat.
Ambience at Tree Coconut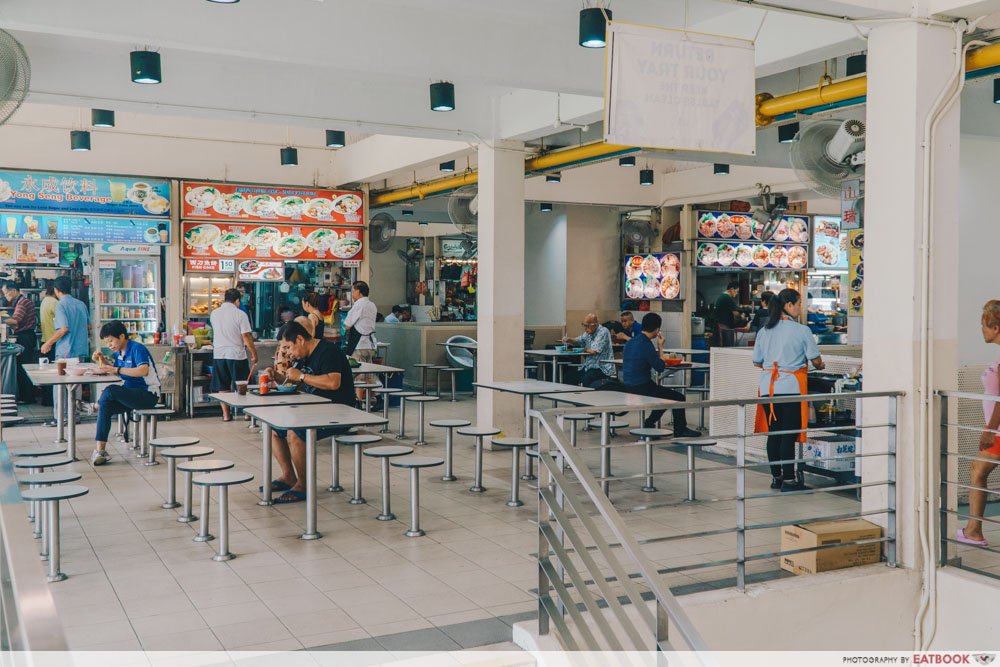 Jalan Berseh Food Centre is well shaded and brightly lit. The two-storey food centre can be accessed by a five-minute walk from Jalan Besar MRT Station. 
Tree Coconut can be found by a set of stairs leading to the second floor, tucked away into a corner and sheltered from the heat. We were lucky enough to have ordered before the lunch crowd came in. By then, a queue was already starting to form.
The verdict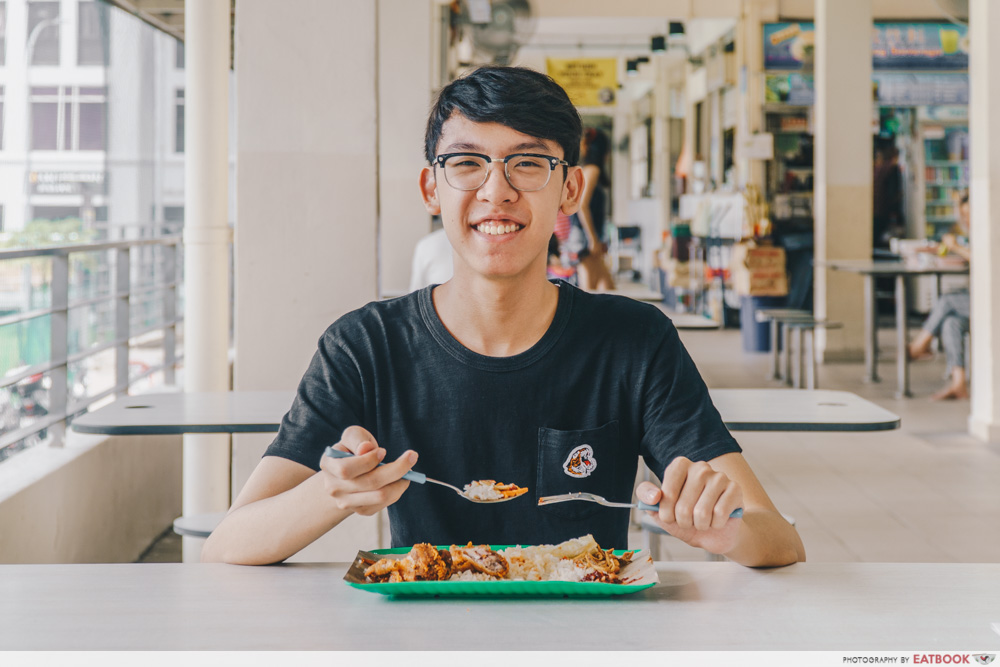 Tree Coconut serves up plates of satisfying nasi lemak. I had a simple and enjoyable meal there, and left feeling full.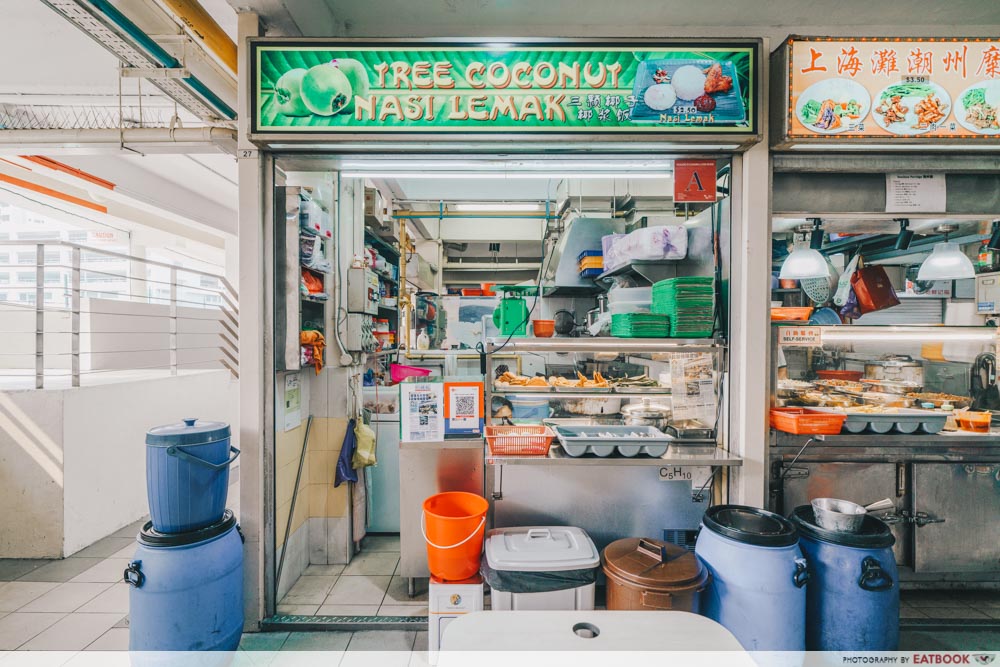 It's worth noting that we were given a complimentary pile of ikan bilis and peanuts. I was surprised to find out afterwards that it usually costs $0.50. It struck me as a little strange, especially since it was displayed on the signboard as being part of the $2.50 set.
While I've never had the chance to try and compare this against the Simpang Bedok Nasi Lemak, the meal by its successor is good by itself. It's definitely worth a visit if you're in the area. Charlene stated their interest in expanding to other places, so perhaps we'll see more of Tree Coconut in the future. It's always refreshing to see a new generation helping keep the industry alive.
For more nasi lemak, check out Yes Basi Kukus and Simple!
Address: 166 Jalan Besar, #01-27, Jalan Berseh Food Centre, Singapore 208877
Opening Hours: Daily 6:30am to 4pm
Tree Coconut is not a halal-certified eatery.
Photos taken by Clement Sim
This is an independent review by Eatbook.sg.
Tree Coconut Nasi Lemak Review: Simpang Bedok Nasi Lemak Reopenned By 24-Year-Old Daughter
Summary
Pros
– Sambal and rice went well together
– Chicken was tender and juicy
– Affordable and filling 
Cons
– Ikan bilis costs extra
– Chicken was not very flavourful
Recommended dishes: Nasi Lemak Set ($2.50) + Ikan Bilis ($0.50)
Opening hours: Daily 6:30am to 4pm
Address: 166 Jalan Besar, #01-27, Jalan Berseh Food Centre, Singapore 208877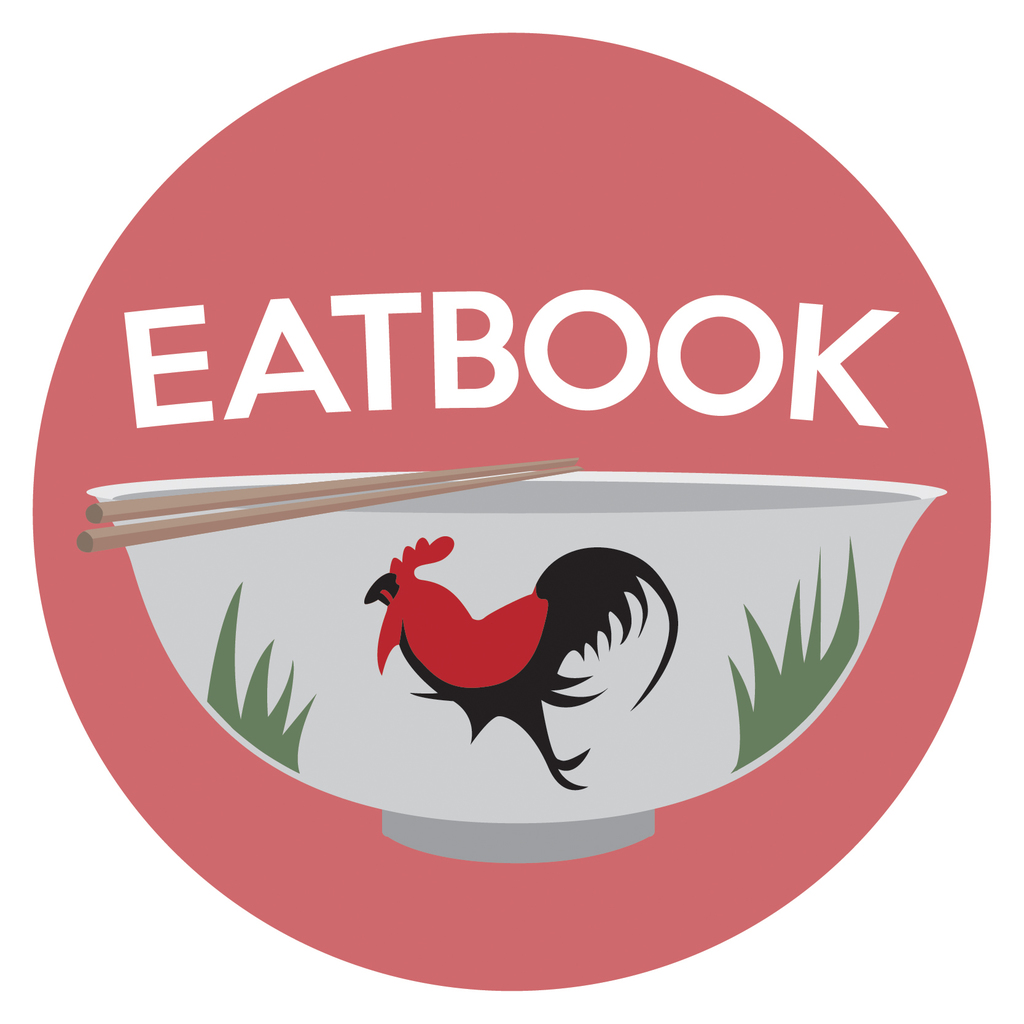 Drop us your email so you won't miss the latest news.