---
Jalan Besar food places worth exploring
---
With the opening of the new MRT Stations, you'll probably be itching to explore Downtown Line with your family, friends, or alone – if you're like me. Exploring new areas beyond your hood might be a fun thing to do but going on an empty stomach isn't! So we have rounded up a list of places for you to check out while you're at one of the stops – Jalan Besar.
---
1. Dim Sum Haus
---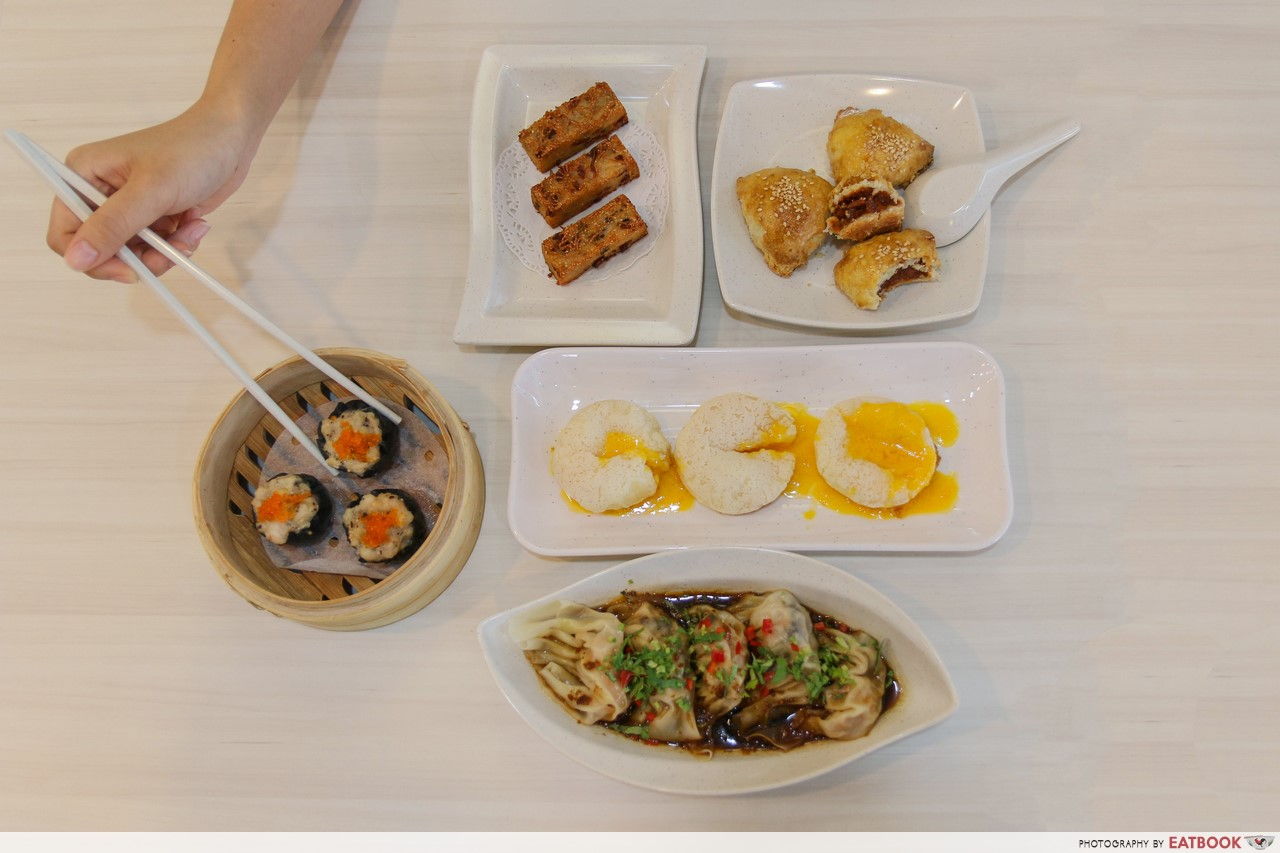 Dim sum is one of the perk-me-up foods that I always go to without fail, especially liu sha bao. At Dim Sum Haus, they have a variety of both classic and unique dim sum available. Baked Salted Egg Custard Buns ($4.80+ for three pieces) are a must-have if you happen to drop by! Break open its buttery shell and you'll be greeted with luscious and golden salted egg yolk lava. Be warned that it's going to be messy so do bring along a packet of wet wipes. Also, try their unique Steamed Charcoal Chicken & Shrimp Dumpling ($4+ for three pieces) – siew mai with charcoal skin as black as my soul.
Check out our full review of Dim Sum Haus!
Address: 57 Jalan Besar, Singapore 208809
Opening hours: Tue-Fri 11am to 10pm, Sat-Sun 9am to 10pm
Tel: 6909 0777
Website
---
2. Impian Wahyu
---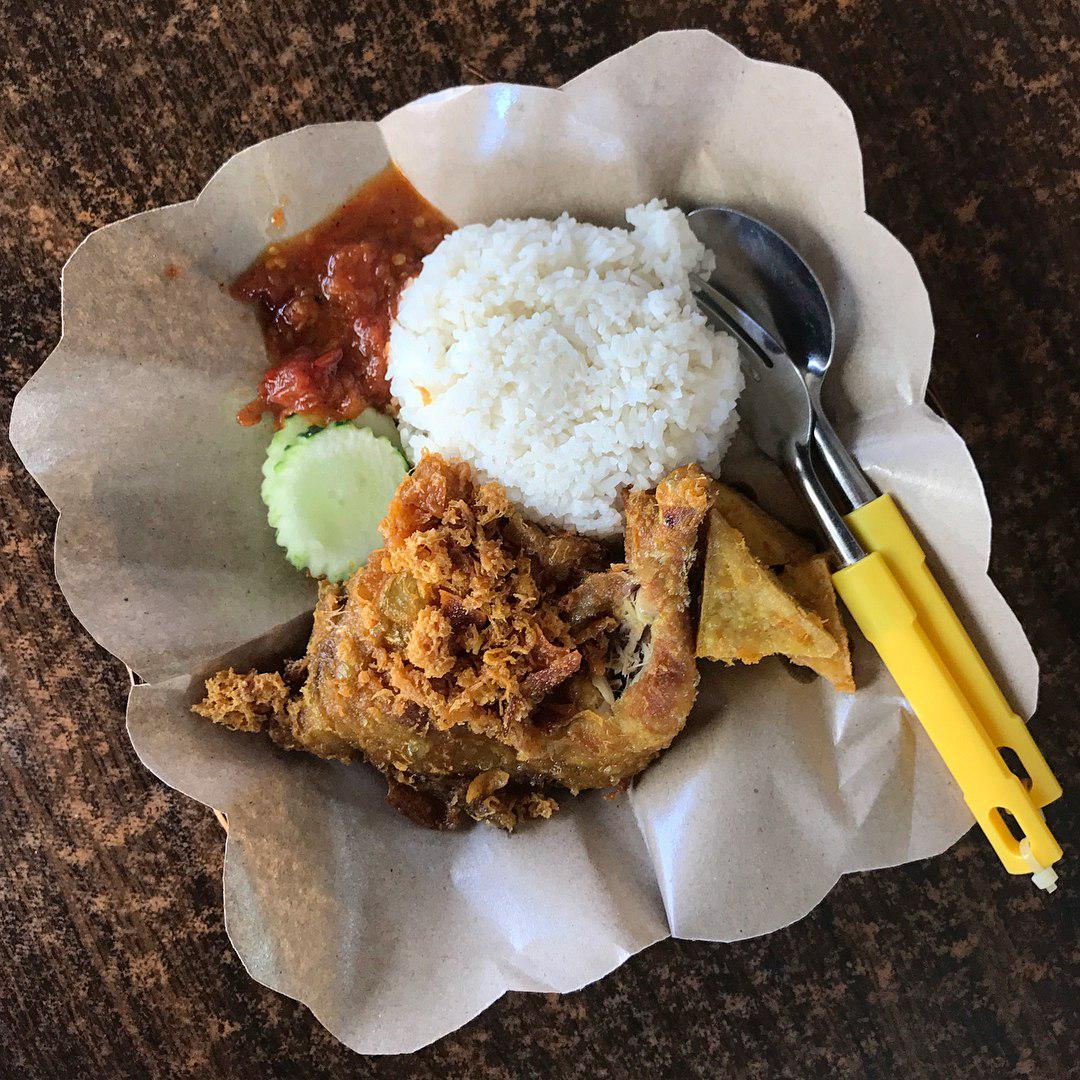 Image credit: @chutoro
First on the list we have Impian Wahyu, a Muslim-owned stall specialising in Indonesian-Malay dishes located right beside Dim Sum Haus. Their Nasi Ayam Penyet ($5.50) comes with a plate of plain rice, sliced cucumber, tahu goreng, hand-pounded sambal, and deep-fried chicken. If it's too dry for you, get an Oxtail Soup ($8) – clear and light soup with soft and fatty oxtail meat. Simple and hearty, perfect for lunch.    
Address: 49 Jalan Besar, Hong Sin Cafe, Singapore 208805
Opening hours: Daily 8am to 8pm
---
3.Hock Prawn Mee
---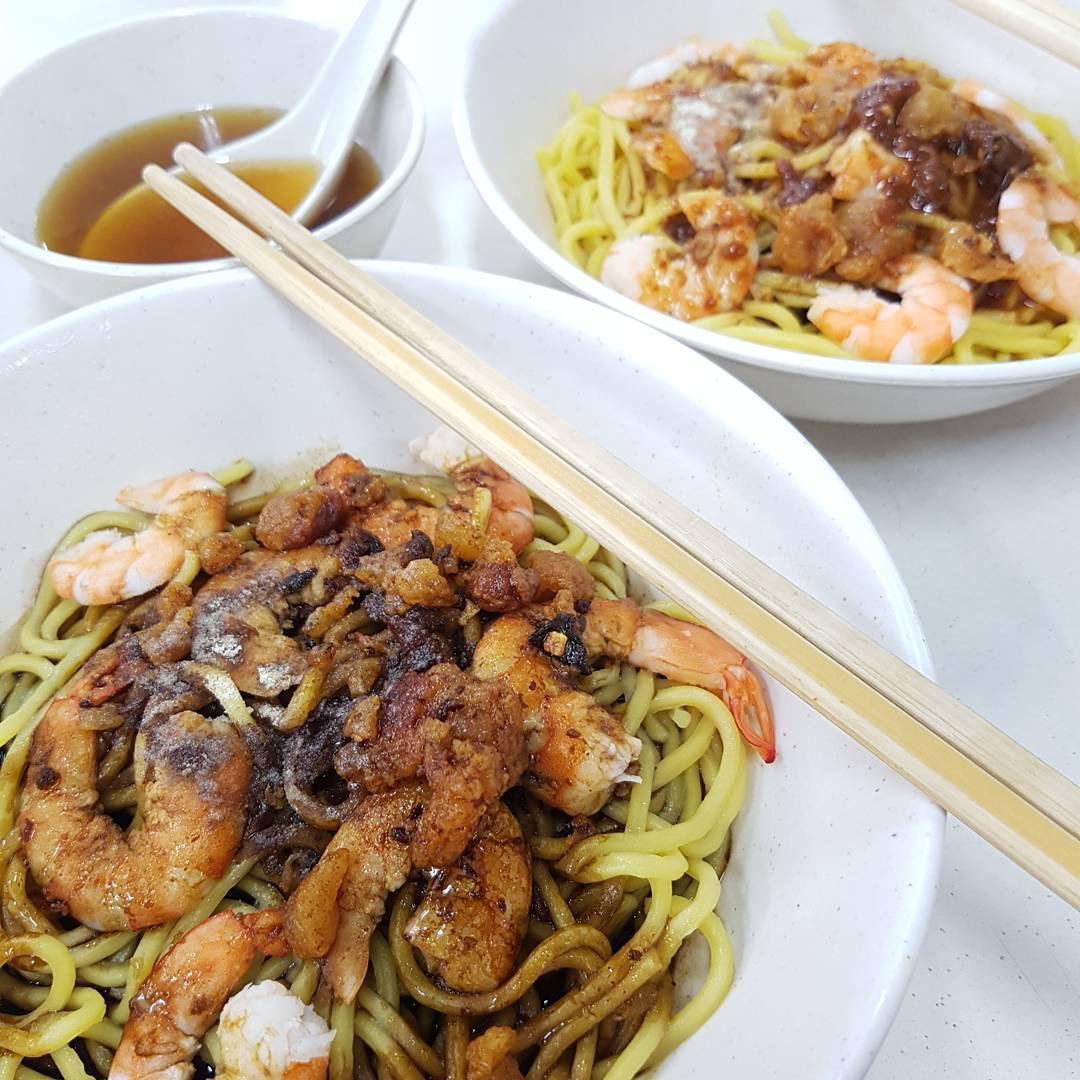 Image credit: @mssugarypink

If you're looking for a place to have supper, Hock Prawn Mee might just be for you. Try their All Prawn Noodle ($4/$4.50) – a bowl of yellow mee topped with prawns, chilli, and house-made broth. The sweet and peppery broth complements the eggy yellow mee and juicy prawns very well. They also have Intestine Prawn Noodle ($5) and Pork Rib Prawn Noodle ($5) if you like those parts. Not only that but their stall is open 24/6 – every day except for Sundays.    
Address: 43 Jalan Besar, Shing Boon Hwa Food Centre, Singapore 208804
Opening hours: Mon-Sat 12am to 11:59pm
---
4. Hainan Chicken Rice Ball
---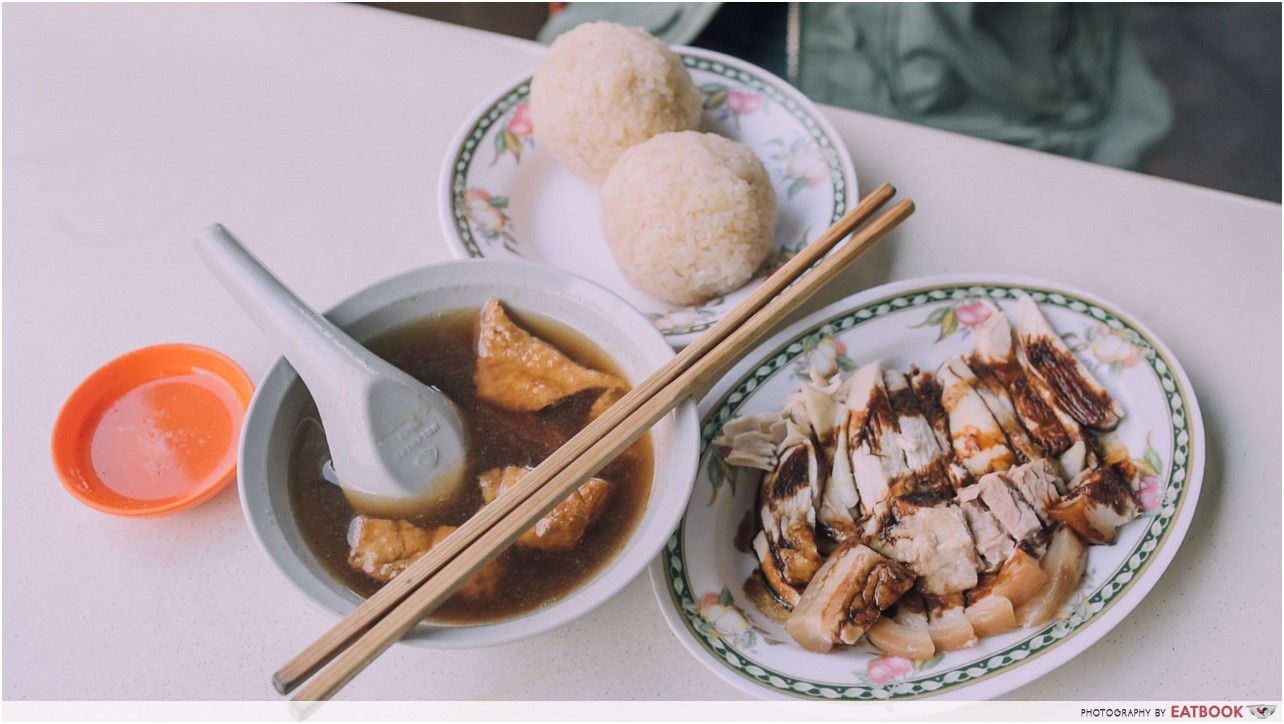 Hainan Chicken Rice Ball serves chicken rice with a slight twist. You would have already guessed it by its name – Chicken Rice Set Meal ($5) is served with two chicken rice balls, soup, and a plate of Hainanese chicken and braised pork belly. For $5, the portion is definitely value-for-money and even better, it is enough to be shared between two people. Don't be fooled by their unassuming chilli – it may seem watery but it packs a stinging punch.  
Check out our full review of Hainan Chicken Rice Ball!  
Address: 43 Jalan Besar, Shing Boon Hwa Food Centre, Singapore 208804
Opening hours: Daily 8:30am to 9:30pm (closed on alternate Wednesdays)
Tel: 6396 5191
---
5. The Malayan Council
---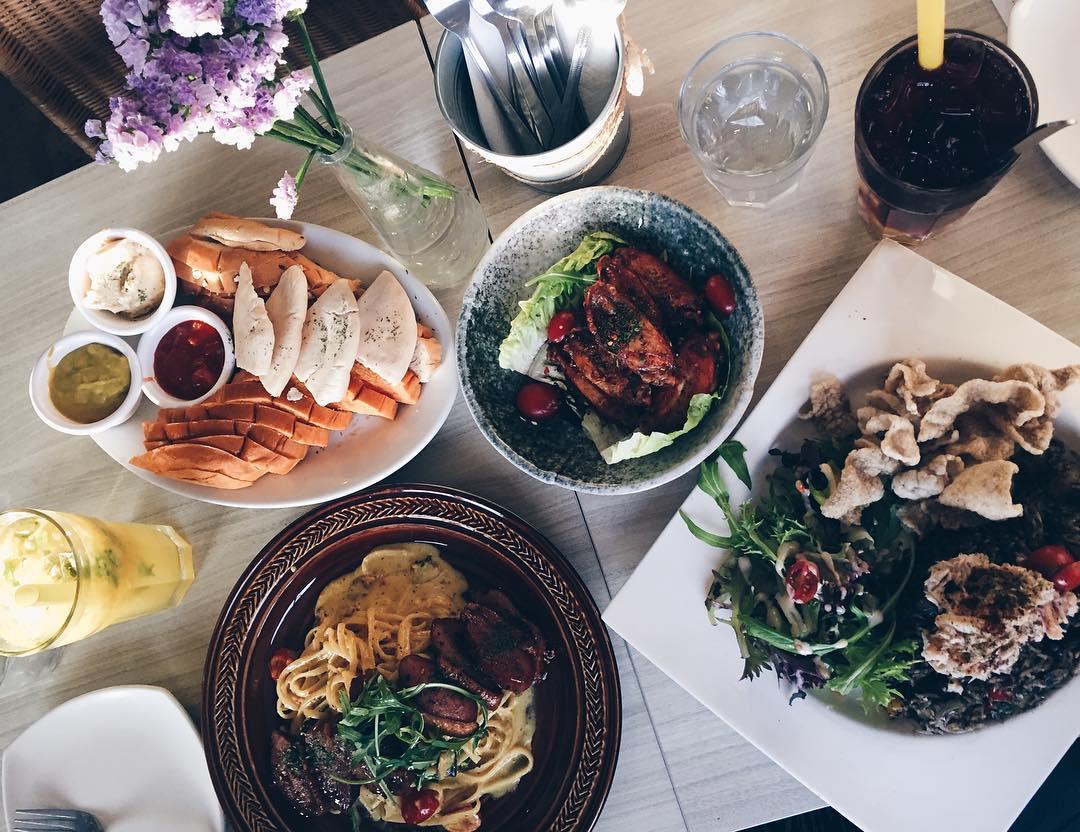 Image credit: @ikapewira
The Malayan Council is a Muslim-owned cafe nestled along Dunlop Street. They serve Malay food with a Western spin, which our current generation is more familiar with. An example of a unique dish is Smoked Duck Chilli Padi ($28+) – succulent smoked duck with al dente linguine drenched in savoury carbonara sauce. A meal is incomplete without desserts so try out their Classic Ondeh-Ondeh Cake ($8+) which comes with a scoop of ice-cream. With airy pandan cake layered with crunchy bits of gula melaka and slabs of whipped cream, it's an expressway to heaven.     
Address: 22 Dunlop Street, Singapore 209350
Opening hours: Mon-Fri 11:30am to 11pm, Sat-Sun 11am to 11pm
Tel: 9002 4414
Website
---
6. Chimichanga
---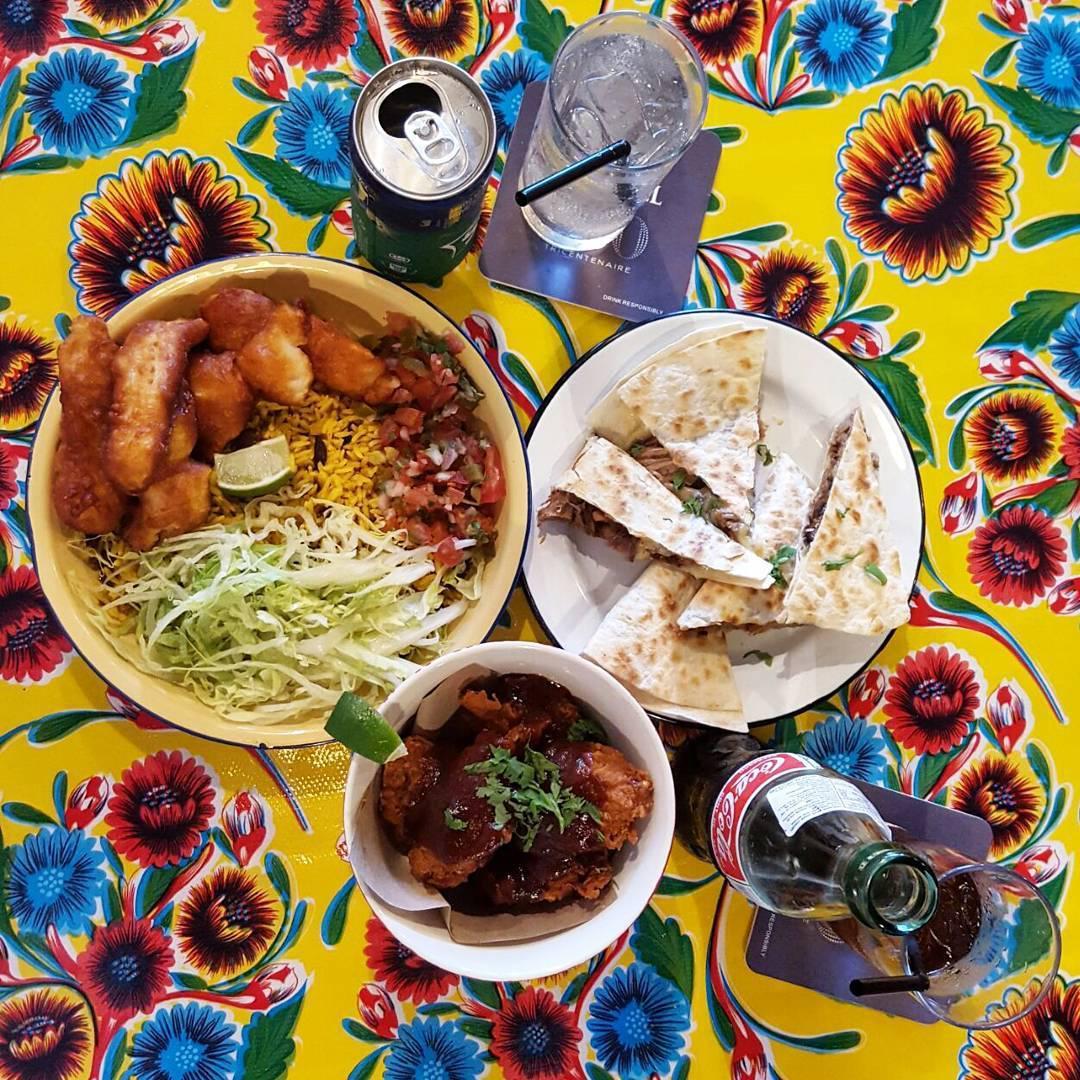 Image credit: @leosoo.w.s
Satisfy your Mexican food cravings at Chimichanga where they serve Mexican food in a bar – think burritos, quesadillas, tacos, and good ol' guac. Ancho Beef ($12) is a quesadilla stuffed with ancho-rubbed beef and cheese, toasted to a gooey perfection. Buff-O Wings ($8) makes a good side dish with its thin crispy batter, smothered in a smoky-sweet sauce that'll make you go for more. Mexican food isn't complete without guac so complete you meal with Guacamole with Tortilla Chips ($6)!         
Address: 36 Dunlop Street, Singapore 209364
Opening hours:  Mon-Sat 11am to 12am
Tel: 6293 3314
Website
Menu
---
7. Korean Fusion BBQ

---

Image credit: @benlongjq
TFW you watch your favourite K-dramas or variety shows and you start craving for some Korean BBQ. If you know what I mean, look no further and satisfy your cravings at Korean Fusion BBQ. They have 13 different marinades of pork bellies for you to choose from. Aside from that, they have 50 items in their buffet line-up that will leave you spoilt for choice. They also have freshly made waffles with ice-cream for dessert. This is the place to be at if you're on your cheat day.
Address: 5 Dunlop Street, #02-00, Singapore 209335
Opening hours: Sun-Thur 11:30am to 2am, Fri-Sat 11:30am to 3am
Buffet prices for adults: $21.40 (Mon-Thur lunch), $26.30 (Fri-Sun, eve of PH & PH lunch), $27.90 (Mon-Thur dinner), $29.60 (Fri-Sun, eve of PH & PH dinner)
Buffet prices for children (100cm to 140cm): $10.90 (Mon-Thur lunch), $14.20 (Mon-Thur dinner, Fri-Sun, eve of PH & PH lunch), $17.50 (Fri-Sun, eve of PH & PH dinner). Children below 100cm dine for free.
Tel: 9232 2367
Website
---
8. Bismillah Biryani

---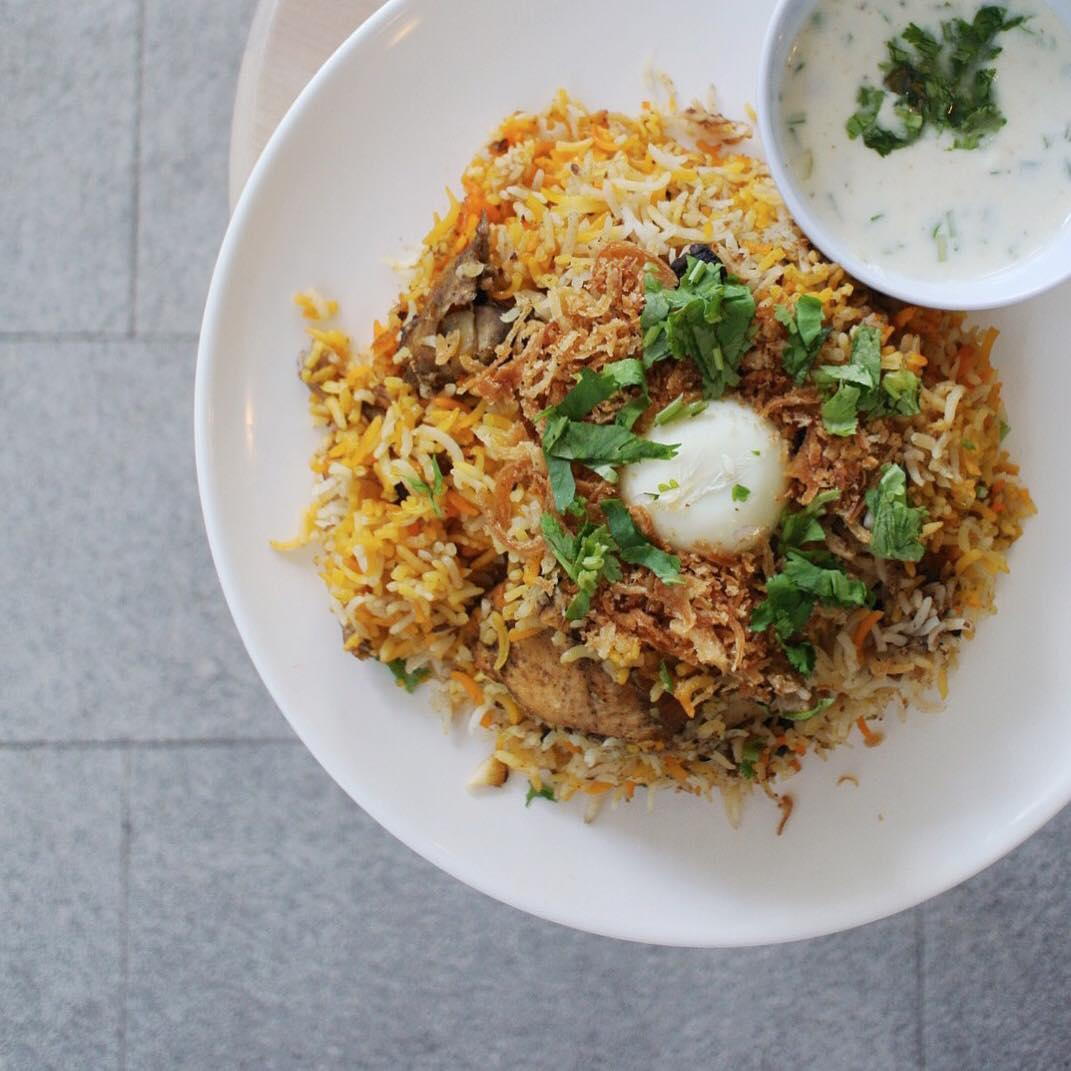 Besides Korean and Mexican food, Dunlop Street also has Indian food – Bismillah Biryani – and it is listed in the Michelin Bib Gourmand 2017. It is served with raita (yoghurt) instead of curry or dhal like regular biryani. Try their Chicken Dum Biryani ($8.50) – marinated chicken buried underneath heaps of fragrant spice-infused basmati rice. They also have Mutton Dum Biryani ($15) if you're not a huge fan of chicken. Customers have been raving about their super aromatic rice and well-marinated and fork-tender meat.
Address: 50 Dunlop Street, Singapore 209379
Opening hours: Wed-Mon 11:30am to 3pm, 5:30pm to 9pm
Tel: 9382 7937
Website
Full list of outlets
---
9. Big Street
---
Big Street is located at a corner of a junction just a few minutes walk away from Jalan Besar MRT Station. It is a two-storey restaurant so it'll be hard to miss it. If you love liu-sha-anything you would probably love their Salted Egg Yolk Prata ($6) too. Break into the crispy prata shell and velvety salted egg yolk comes gushing out. If I could choose a way to die I'd want to drown in liu sha. Another unique prata dish would be Mushroom Soup with Prata Stick ($6) – thin prata rolled into a stick with a bowl of creamy and savoury mushroom soup.     
Address: 104/106 Jalan Besar, Singapore 208828
Opening hours: Tue-Sun 5pm to 5am
Tel: 6100 2661
Website
---
10. Hand in Hand Beijing Restaurant
---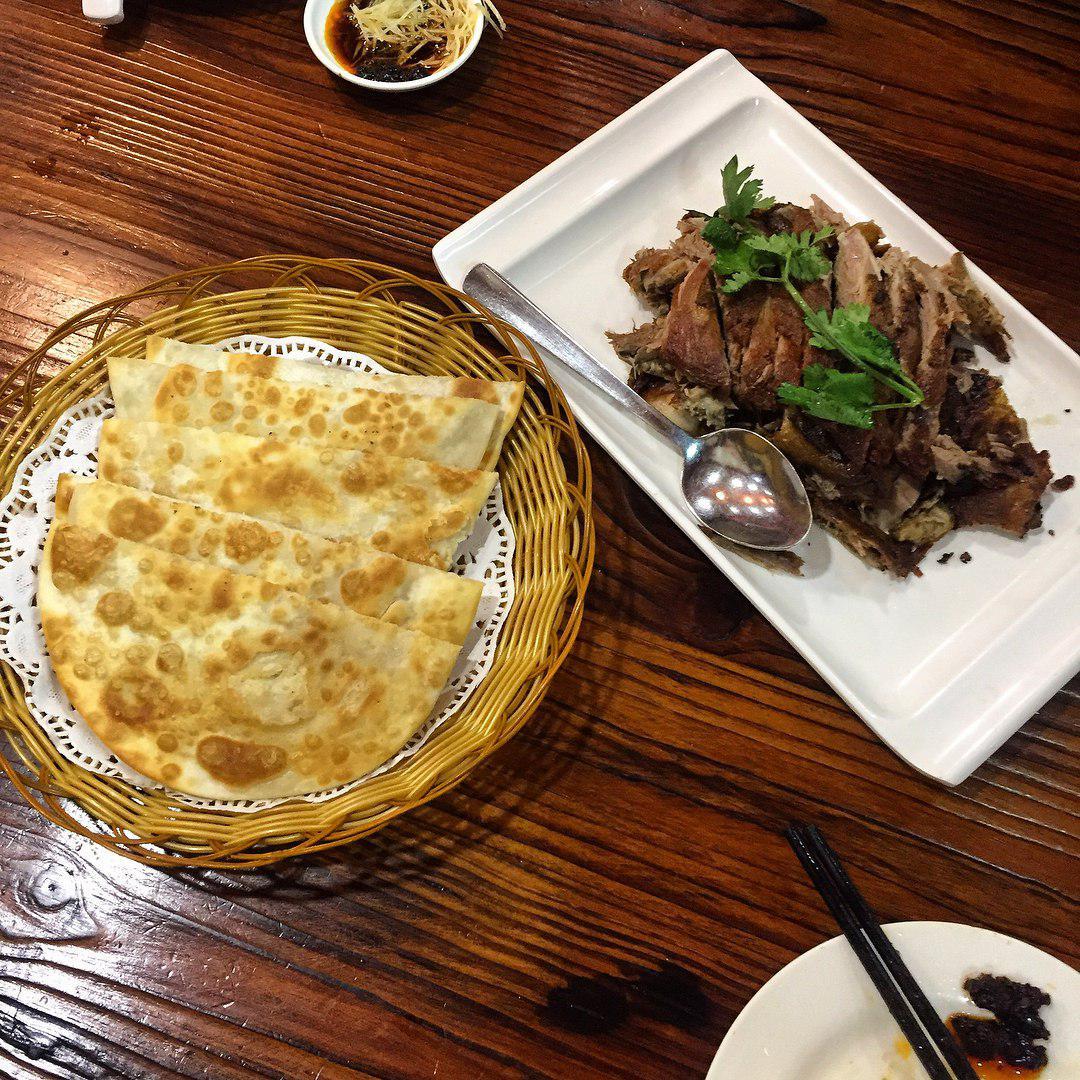 Image credit: @vernette_ng
Besides Swee Choon, there are some other Chinese restaurants nearby as well and Hand in Hand Beijing Restaurant is one of them. Try Hanetsuki Gyoza ($7.80/$12/$15) – a classic pot-sticker dish. One side of the steamed gyoza is pan-fried in a thin layer of batter, giving it crisped-lacy edges. It is a great tear-and-share dish with your friends, and you can enjoy it with a soya sauce and rice vinegar dip. Its crispy exterior and juicy filling will make you want more. They also have Crispy Duck with Pie ($19.80/$38.80) which is served with crispy Chinese pancake pockets instead of steamed wraps.
Address: 141/143 Jalan Besar, Singapore 208859
Opening hours: Tue-Sun 10am to 3pm, 5pm to 10pm
Tel: 6297 1398
Website
---
Travel on a full stomach!
---
With this list, you can now explore Jalan Besar with a full and happy tummy. Jalan Besar has so much more to offer and there might be more hidden gems waiting for you to be discovered. Let us know in the comments down below if you know of any food haunts near Jalan Besar MRT Station!