---
Mexican restaurants that will start a party in your mouth
---
¡Ay, caramba! Mexican food is on the rise in Singapore, with locals flocking to chains like Stuff'd and Guzman Y Gomez for filling burritos. Creamy guacamole, sunny salsa and sumptuous, spicy meats – Mexican cuisine excites every area of the palate, with its breadth of punchy sour, spicy, sweet and salty flavours. 
Before we begin, here's a glossary of common Mexican meats to get you up to speed:
Carnitas: Braised, pulled pork shoulder cooked until ridiculously tender with a series of seasonings such as cumin and orange juice.
Barbacoa: Lamb or beef steamed until tender and dripping with fat. Traditionally, the meat and organs of the whole animal are wrapped in agave leaves and cooked in a giant metal pot.
Carne Asada: Mexican steak, distinguished by an intense marinade, typically cumin, chiles and citrus juice
If you haven't tried Mexican cuisine yet, say "hola!" to a new world of flavours at these 10 Mexican restaurants that dole out affordable tacos and burritos.
---
1. Muchachos
---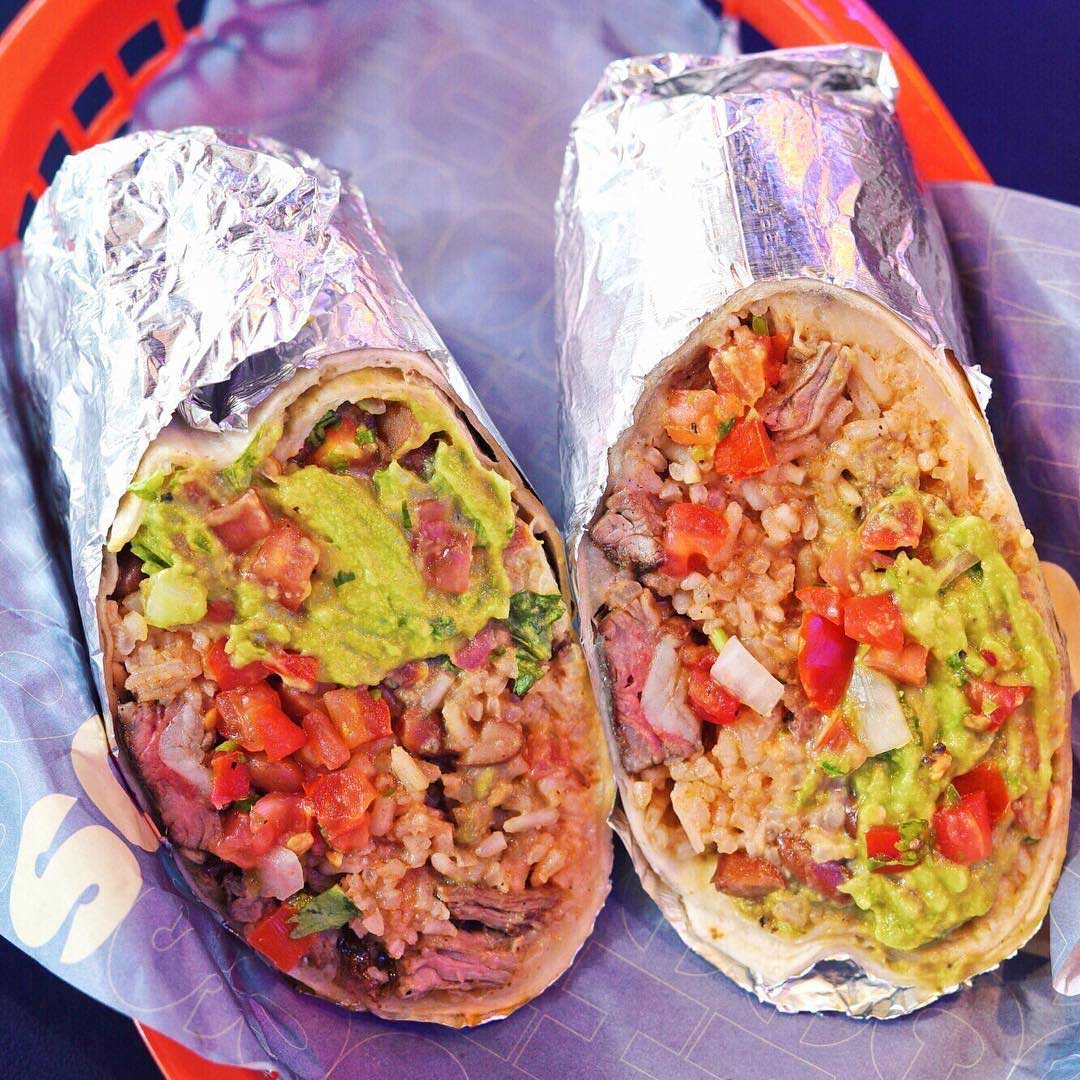 Image credit: @muchachos.sg
Originally a nondescript hole-in-the-wall joint at Keong Saik Road, Muchachos' dazzling burritos have propelled them to a considerably cushier spot at the foot of Frasers' Tower, directly opposite the famous Amoy Street Food Centre.
Naturally, all the classics are available, in the form of juicy Carne Asada ($13.50 for burrito, $5.40 for taco, $13.50 for quesadilla), alluringly spiced Carnitas ($12 for burrito, $4.80 for taco, $12 for quesadilla) and flaky, tender Pescado ($12 for burrito, $4.80 for taco, $12 for quesadilla). If you're feeling adventurous, take a stab at the Lengua ($15 for burrito, $6 for taco, $15 for quesadilla), which comprises meltingly soft beef tongue that packs incredible flavour.
We recommend going for their burritos if you've got the requisite stomach space. It's what they've built their name; packed with lively salsa, earthy beans and fragrant rice that isn't too mushy.
Address: 182 Cecil Street, #01-01, Frasers Tower, Singapore 069547
Opening hours: Mon-Sat 11am to 9pm
Tel: 6513 0215
Website
---
2. Vatos Urban Tacos
---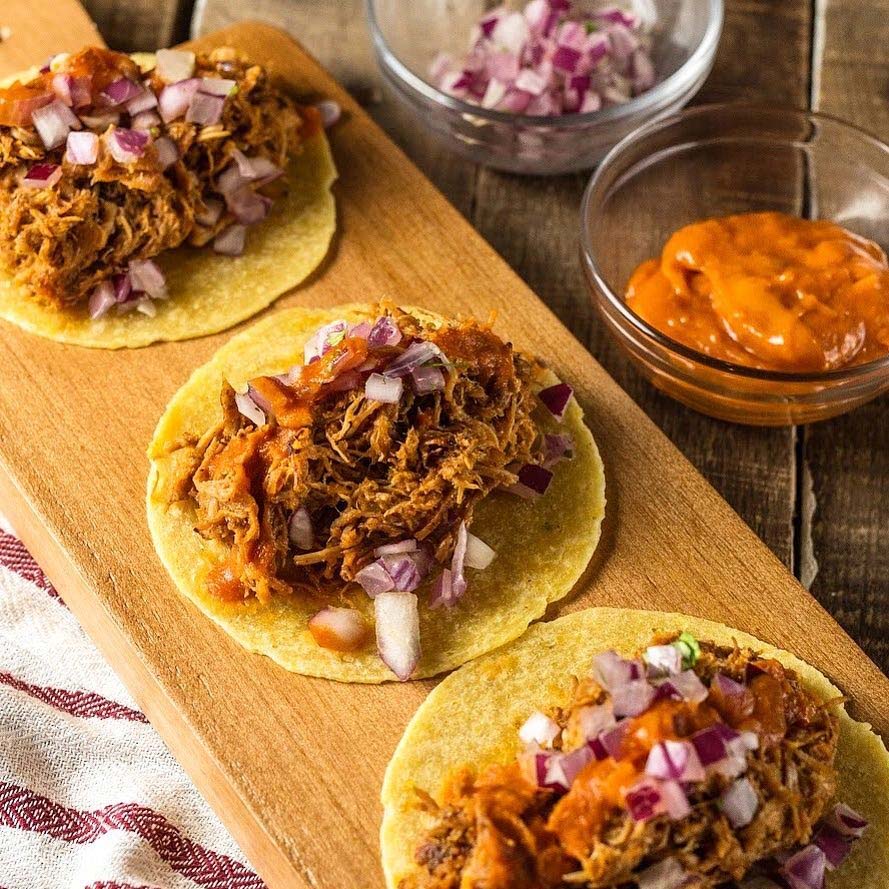 Image credit: @vatossg
Korean and Mexican cuisine seem like diametric opposites, but Los Angeles native taqueria Vatos Urban Tacos proves that opposites attract. Their headline act is the Korean Pork Belly Taco ($11++ for two, $15++ for three), which snuggles fatty strips of gochujang-marinated pork belly and sharp pickled onions into a soft house-made tortilla.
This South Beach bar-cum-restaurant is no slouch when it comes to the classics either. They whip up a formidable rendition of the Classic Carne Asada Taco ($12++ for two, $17++ for three tacos), where rigorously spiced strips of meaty steak sit atop their corn tortilla.
Check out our full review of Vatos Urban Tacos!
Vatos Urban Tacos Review: Hipster Korean-Mexican Food Worth Your Money
Address: 36 Beach Road, South Beach Quarter, Singapore 189766
Opening hours: Sun-Thur 12pm to 11pm, Fri-Sat 12pm to 12am
Tel: 6385 6010
Website
---
3. Jalapeño South-West
---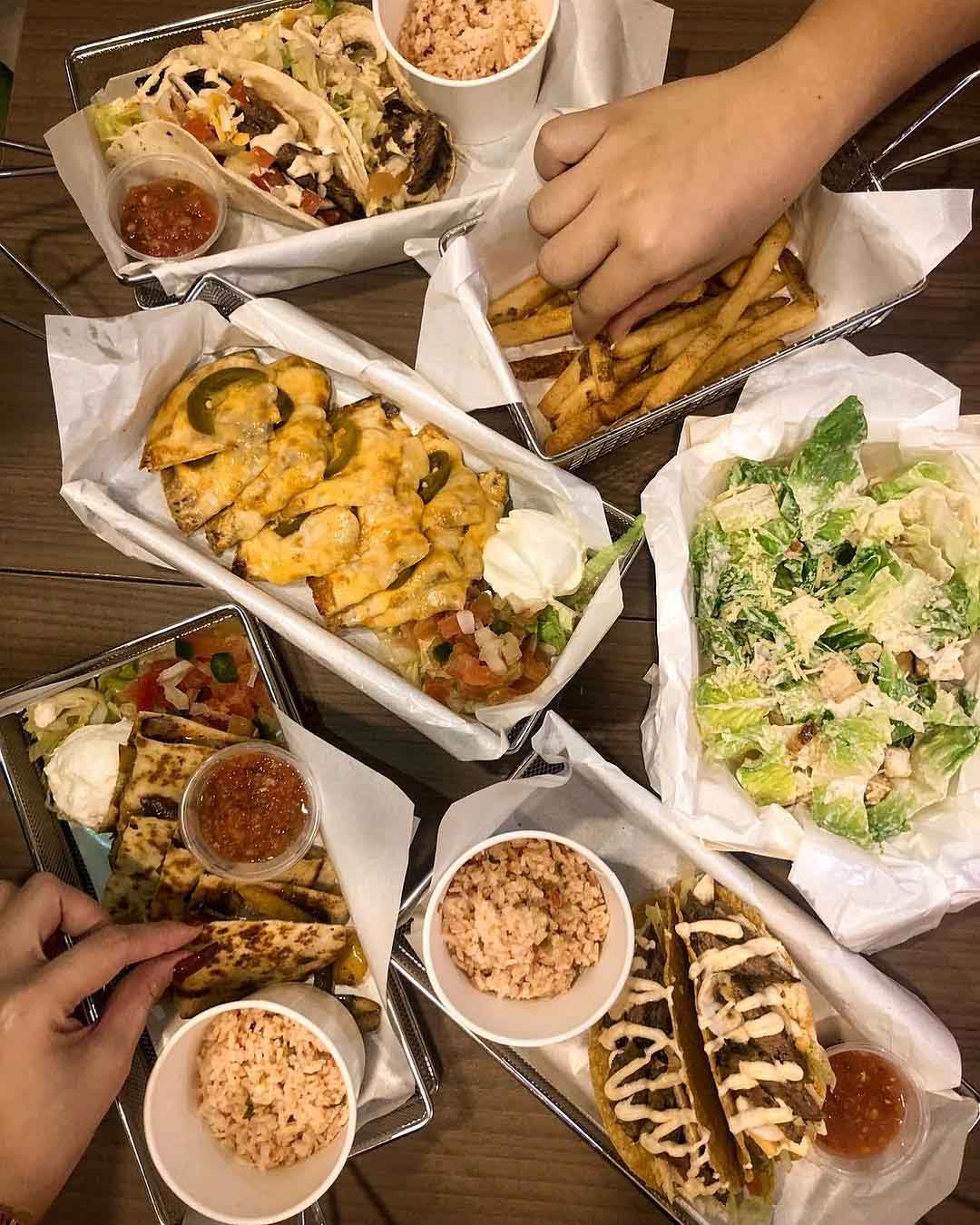 Image credit: @jalapeno_321
Halal-owned Jalapeño South-West is a brand new entrant to the Mexican food scene, touting authentic Mexican food at affordable prices. Introduce your Muslim friends to a party of Mexican flavours with some Tacos ($9.90+ for two chicken or beef tacos). These aren't the dainty tacos you'll find at some other places. Whether you opt for hard shell or soft flour tortillas, these mammoths come brimming with ingredients, as well as a side of salsa picante or Mexican rice.
Indecisive diners need not worry, as topping up $1+ will net you the Supremo variants of their tacos, burritos or quesadillas, which come stuffed with both chicken and beef. Be ready for a meat coma!
Address: 321 Clementi Avenue 3, #01-09, 321 Clementi, Singapore 129905
Opening hours: Daily 11am to 11pm
Tel: 6272 7123
Website
Jalapeño South-West is a Muslim-owned eatery.
---
4. Papi's Tacos
---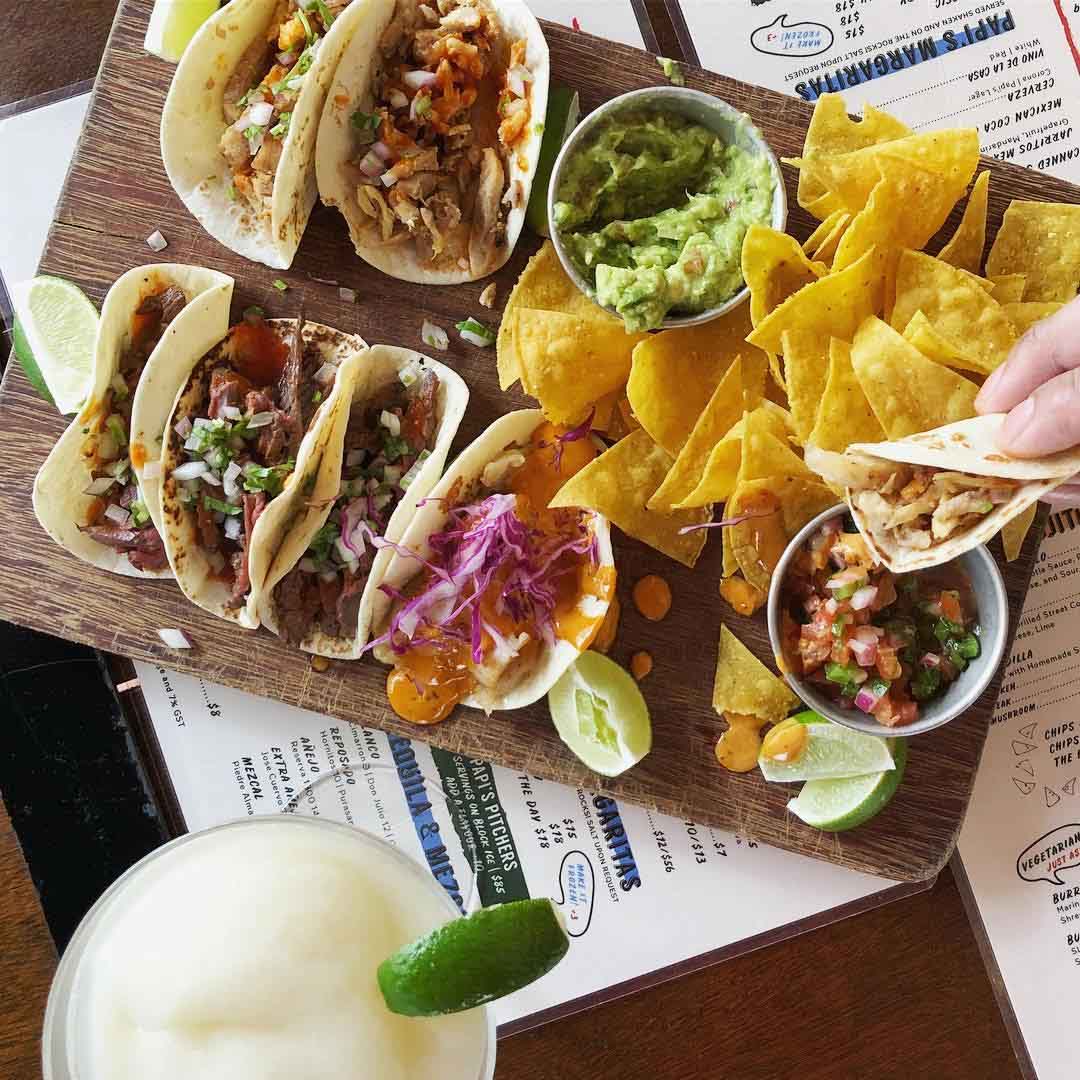 Image credit: @papistacossg
There's something special about a native chef making his own dish. That's the pedigree Papi's Tacos has, as it is helmed by Executive Chef and native of Tlaxaca, Mexico, Mauricio Espinoza.
This 16-seater diner exudes a laid-back vibe, as Mexican-themed pop art posters line the walls. Just as noteworthy are their tacos, especially the Tacos De Pescado ($13++ for two, $19++ for three tacos), which features grilled dory fillets slathered with smoky chipotle aioli. Tacos Al Pastor ($11++ for two, $16++ for three tacos) is ubiquitous on the streets of Mexico, with tender marinated pork cooked kebab-style. It's simple food, bursting with flavour.
Address: 39 Seah Street, Singapore 188395
Opening hours: Mon-Thur 12pm to 2:30pm, 6pm to 10pm, Fri 12pm to 2:30pm, 6pm to 11pm, Sat 11am to 2:30pm, 5pm to 11pm
Tel: 6258 0701
Website
---
5. Lower East Side Taqueria
---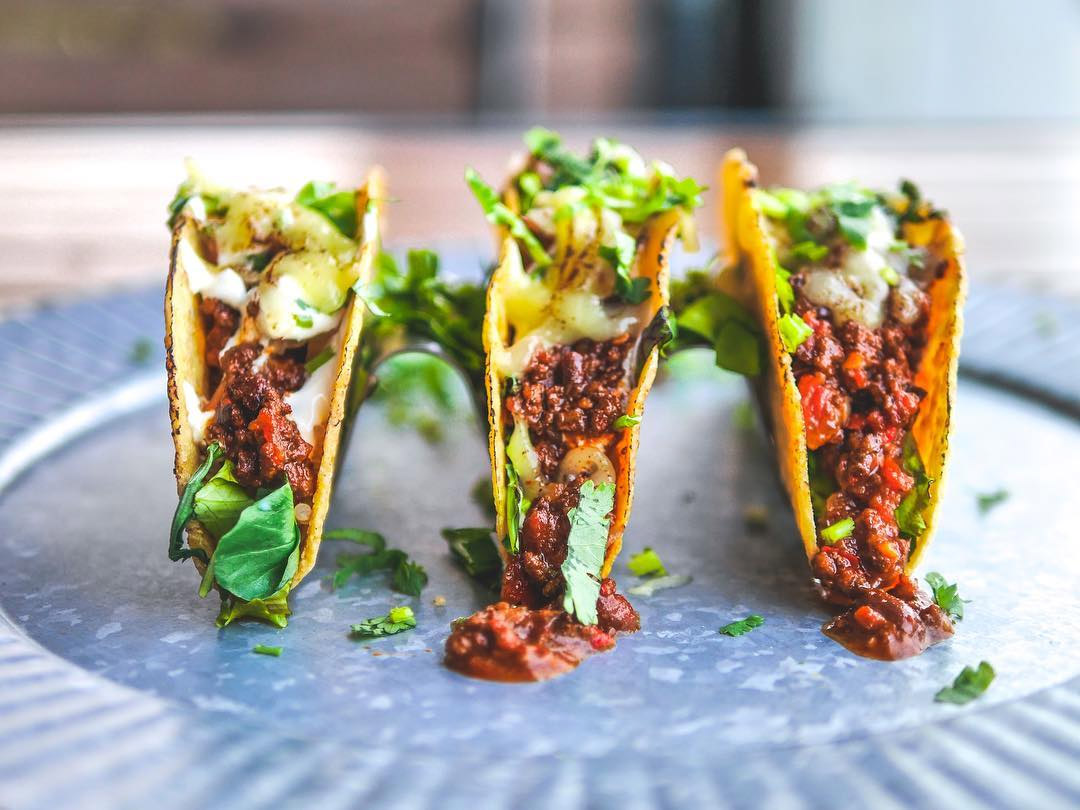 Image credit: @lowereastside.sg
Stylish Novena eatery Lower East Side Taqueria crafts tacos bearing the metropolitan influences of its namesake New York City borough, Lower East Side. With a central location and fun atmosphere, it's a nice place to unwind by knocking back some tequila shots and robust Mexican food.
Urban Jamaican ($15++ for three tacos) imparts Caribbean flavour to the taco, in the form of generously spiced jerk chicken. If you aren't afraid of getting your hands – and possibly your shirt – dirty, check out the sloppy Chilli Beef Taco ($15++ for three tacos). Tex-Mex chilli con carne slithers out of each crunchy tortilla shell, like a devilishly delicious lab experiment coming alive, and bursting with smoky and meaty flavour.
Address: 273 Thomson Road, #01-05, Novena Gardens, Singapore 307644
Opening hours: Mon-Thur 12pm to 3pm, 5pm to 10pm, Fri-Sat 12pm to 1am, Sun 12pm to 10pm
Tel: 6265 7662
Website | Full list of outlets
---
6. Moustachio
---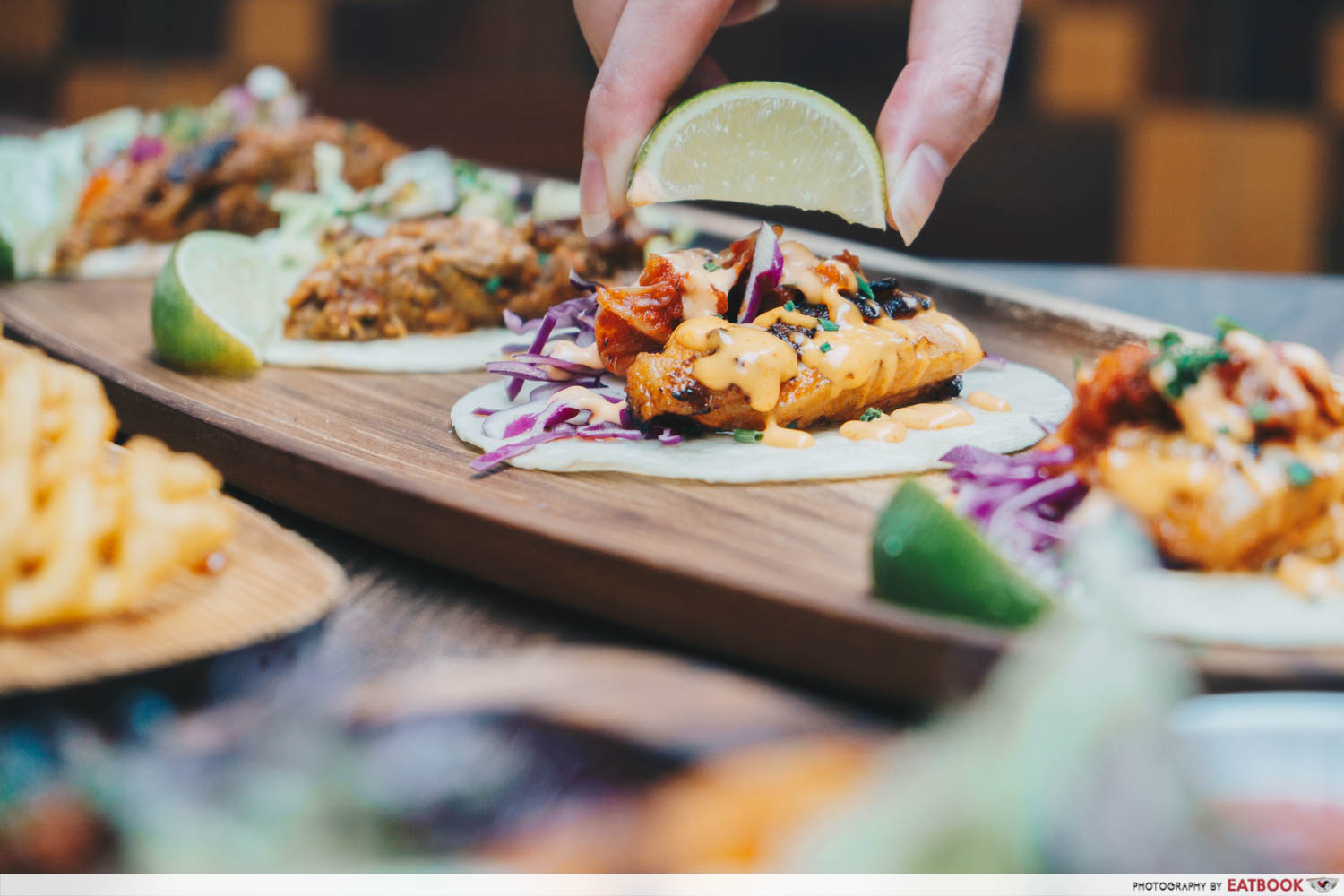 If affordable tacos and groovy tunes on the outskirts of Orchard Road sound good to you, Moustachio is the place to be. Alfresco seating and great music means it's an ideal spot to shoot the breeze and drink yourself silly on a Friday night with the gang.
This gastrobar brings you on an international journey using the mighty taco. Singaporean, Japanese, Korean and Vietnamese influences step up to the plate depending on your taco of choice, though traditionalists will be pleased that Mexican classics like Pulled Beef ($5++ for two mini tacos) remain. Otherwise, take the plunge with the tempura-inspired Bang Bang Ebi ($8++  for two mini tacos) or nasi lemak copycat Lemak Chicken ($5++ for two mini tacos). The latter comes complete with ikan bilis and sambal mayo.
Address: 23 Cuppage Road, Singapore 229453
Opening hours: Daily 5pm to 12am
Tel: 9625 2839
Website
---
7. Baja Fresh Mexican Grill
---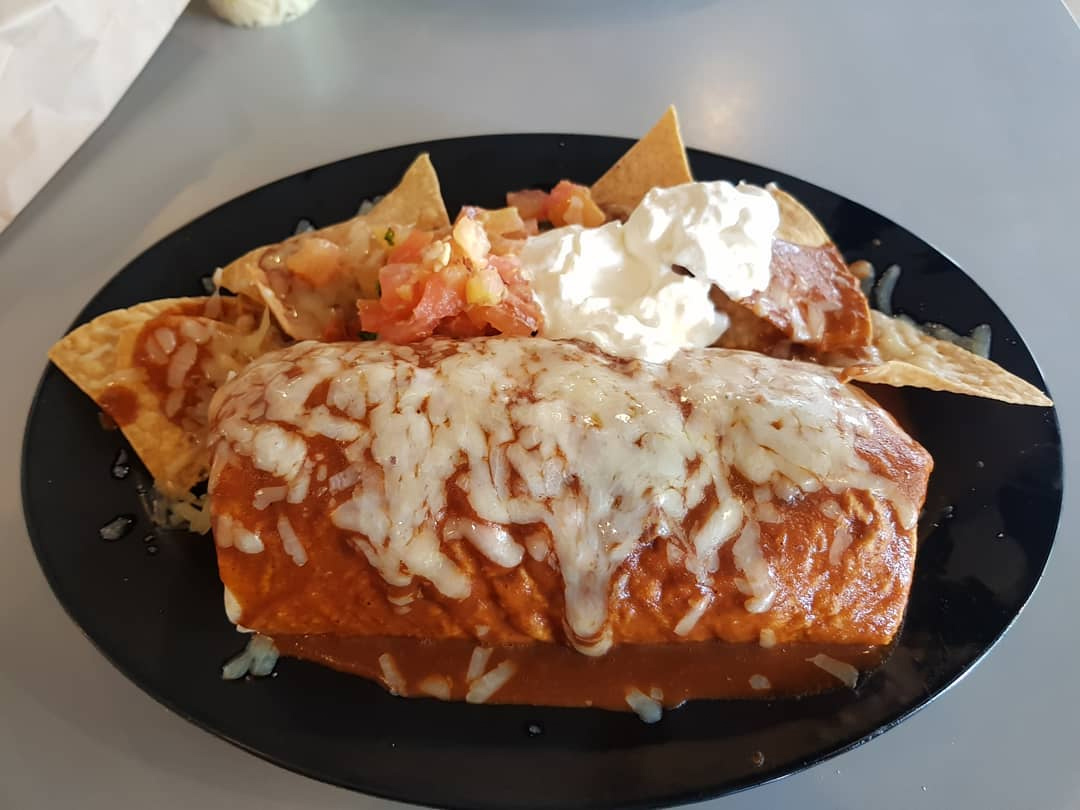 Image credit: @rust_in_pain
Baja Fresh Mexican Grill has been serving Tex-Mex cuisine in the USA since 1990, and expanded its chain of fast and casual salads, fajitas and burritos to Singapore in 2012.
Portions here are massive – great for starving SMU students, whose campus is just a five minute trek away. Build your own Burrito from $12.95, with all the usual accessories and fillings on offer. The Enchilada Style (+$3.45) option is what's special here. Ticking that box gets your a hefty wrap smothered with red chile sauce, melted Monterey Jack cheese, pico de gallo, and sour cream. I'm no nutritionist, but you'll probably want to hit the gym after eating all that.
Address: 9 Bras Basah Road, #01-03, Rendezvous Gallery, Singapore 189559
Opening hours: Sun-Tue 7:30am to 11pm, Wed-Sat 7:30am to 4am
Tel: 6337 7300
Website | Full list of outlets
---
8. Afterwit Mexican Taqueria
---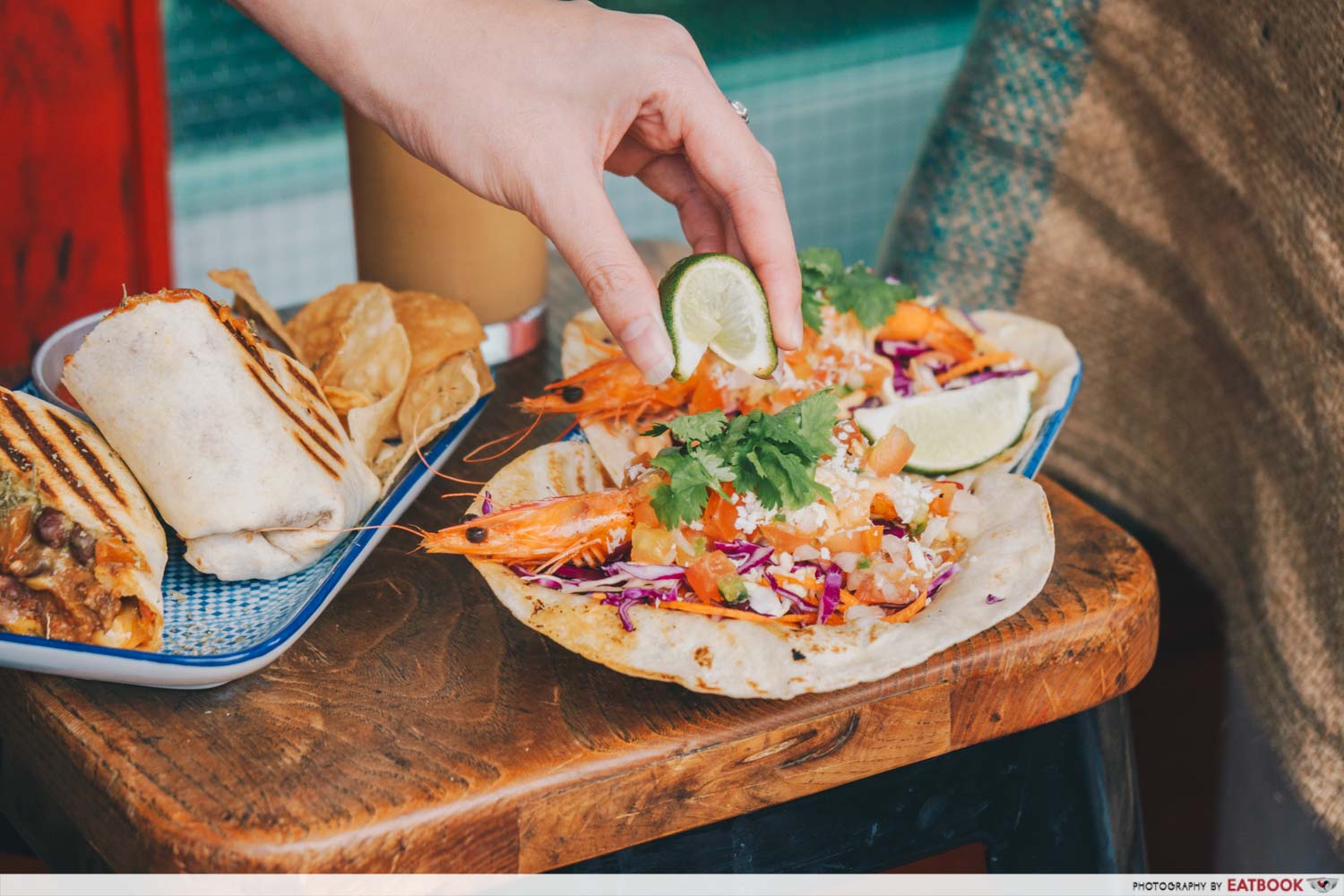 Another halal Mexican option on the list is Afterwit Mexican Taqueria. This no-frills Arab Street joint has Mexico-inspired decor and green walls, but the menu encompasses a multitude of fusion flavours that are familiar to the local palate.
Peking Duck With Sweet Bean Sauce ($13++ for two, $18++ for three tacos) is typically an atas Chinese restaurant dish, but this taco version makes it a whole lot more affordable. Mexican food is renowned for its spicy kick, and the Nusantaco ($13++ for two, $18++ for three tacos), which contains sambal beef lung, as well as Curry Prawn ($13++ for two, $18++ for three tacos) are two tacos that retain a fiery heat while injecting familiar local flavours.
Address: 778 North Bridge Road, Singapore 198746
Opening hours: Sun-Thur 12pm-10pm, Fri-Sat 12pm to 12am
Tel: 6291 1773
Website
Afterwit Mexican Taqueria is a halal-certified restaurant.
---
9. Los Jefes
---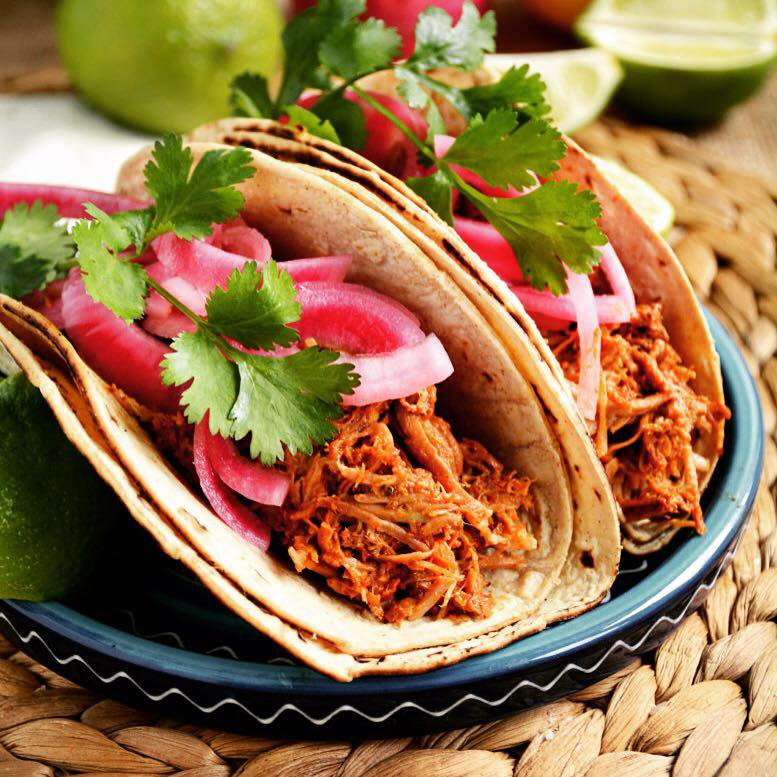 Image credit: Los Jefes Taqueria's Facebook page
Initially starting as a delivery service, Los Jefes has blossomed into a full-fledged eatery. Tacos are their speciality, with only a small selection of Mexican staples on offer.
The Lamb Barbacoa Tacos ($15) caught our eye, with fall-apart tender lamb braised in banana leaves. Those on a tighter budget can plump for Pastor Tacos ($10), with flavourful spit-roasted chicken or pork and bright pineapple salsa that will have you asking for more, por favor.
Address: 1 West Coast Drive, #01-73, NEWest Mall, Singapore 128020
Opening hours: Tue-Fri 1pm to 9:30pm, Sat-Sun 11am to 3pm, 5pm to 9:30pm
Tel: 9817 4990
Website
---
10. El Cocinero
---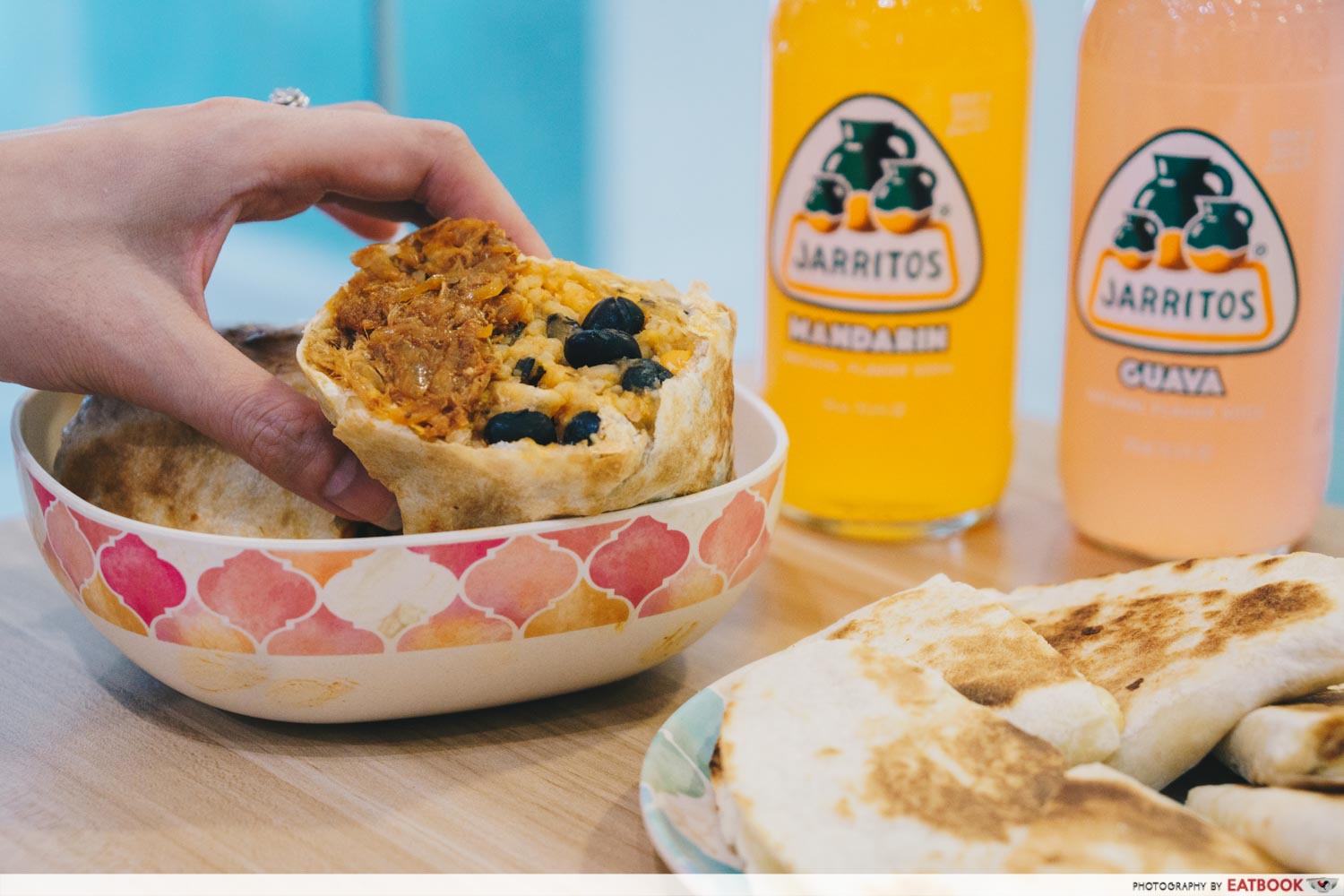 El Cocinero is a hidden gem in the heart of Novena. Nestled snugly in a quiet apartment block, this humble cantina serves up some supremely affordable, authentic Mexican grub. Their taco selection is headlined by the smoky and juicy chicken Tinga ($7.90 for three tacos) and luscious classic Carnitas ($8.50 for three tacos). Each taco is topped with sharp diced onions, piquant salsa, and earthy coriander to give a fresh edge to your tortilla-licious experience.
Burrito fanatics aren't left out, especially with the fantastically filling Beef Picadillo Burrito  – an absolute steal at $10.50. Make sure you have an empty stomach, because this gargantuan burrito is stuffed with ground beef and potatoes – on top of the usual portion of rice and beans. A layer of gooey melted cheese is also slapped on for an undoubtedly sinful meal.
Address: 275 Thomson Road, #01-45, Novena Regency, Singapore 307645
Opening hours: Tue-Sun 10am to 9pm
Tel: 8307 5163
Website
---
Burritos and tacos to unleash your inner Latino
---
With heaps of bold flavour and immensely satisfying meats, it's no surprise that Mexican cuisine is on the rise in Singapore. Head to these joints to expand your culinary horizons and just maybe, you'll end up jumping on this tasty Latin American bandwagon.
If explosive flavours are your thing, check out our list of affordable Thai food or our article on Indian restaurants in Singapore.
10 Affordable Thai Food Places With Mains Below $10 For Your Next Squad Outing
Share your favourite spots for Mexican food with us in the comments below!
Photos taken by Pepita Hope Wauran.