Try Fresh XO Seafood Noodles moves to Jalan Besar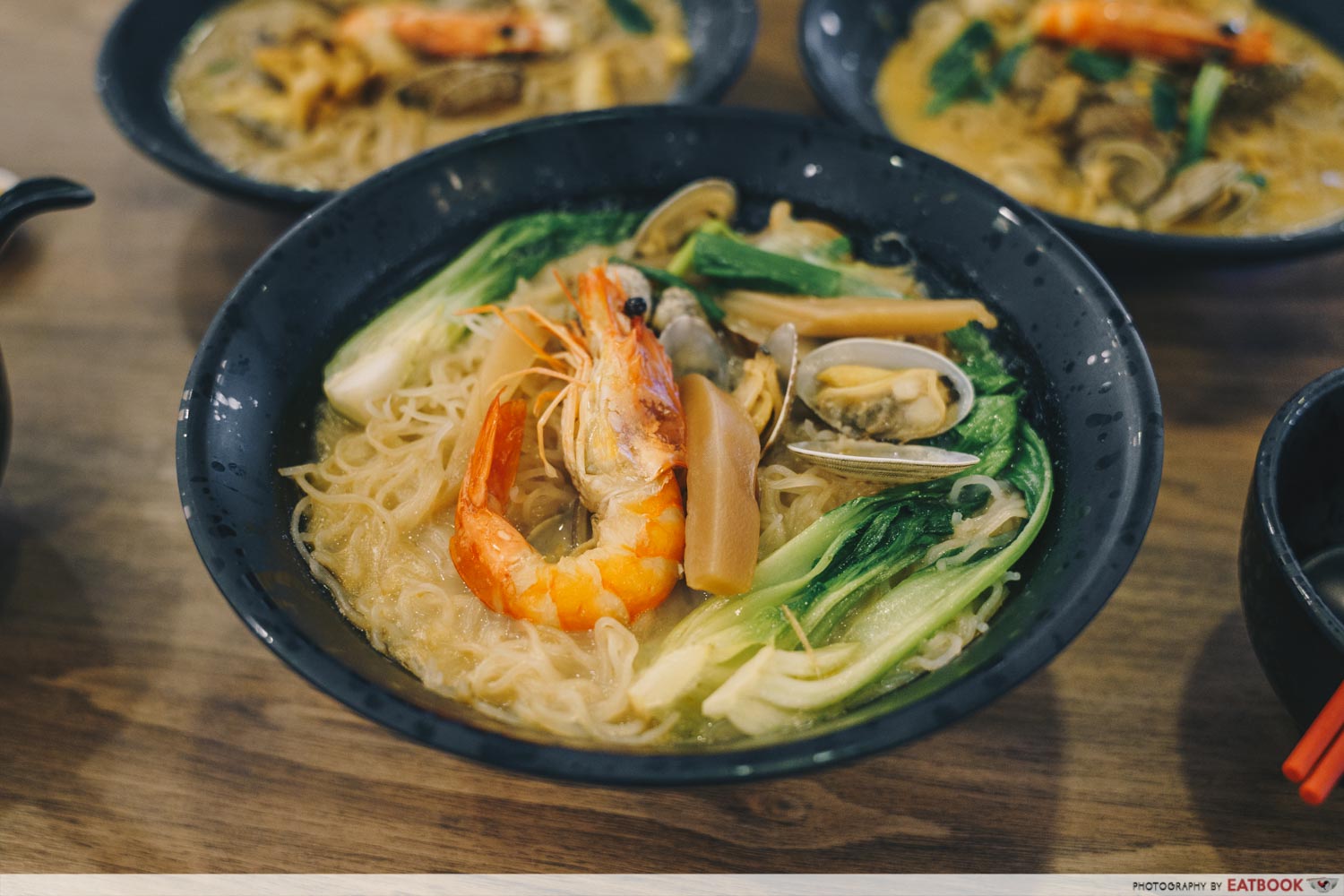 Our colleague was saddened to see news of Try Fresh XO Seafood Noodles' closure at their previous Jalan Sultan location back in early June 2022, being a huge fan of their seafood noodles with cognac-infused broth. So it came as great news when we saw their Facebook post announcing their reopening on 15 July 2022 at Kelantan Lane.
As before, they'll be operating out of a stall in a coffeeshop—this time, it's Bistro8@Kelantan, a mere four-minute walk from Jalan Besar MRT Station.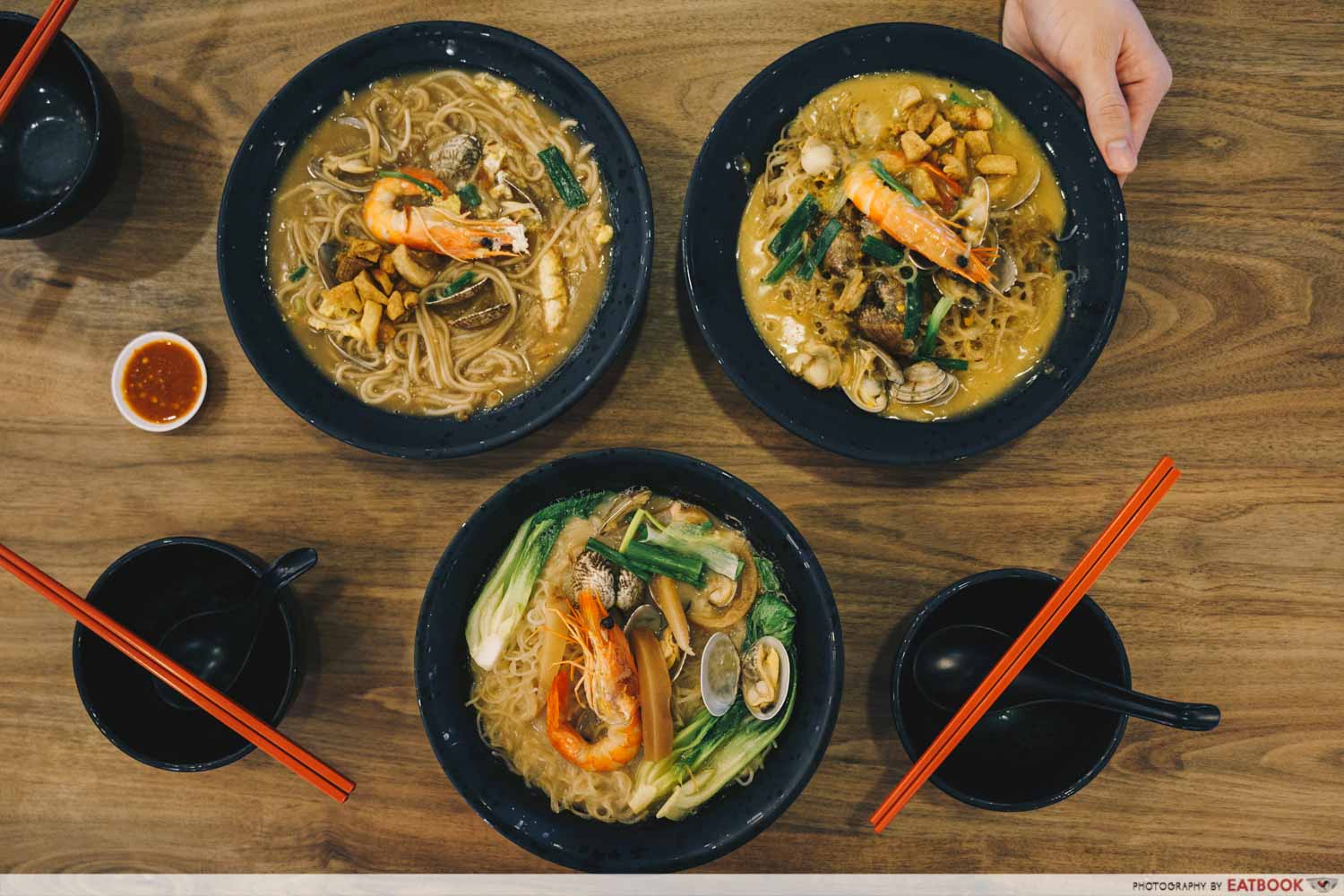 If you're unfamiliar with the brand, they're originally from Kepong in Kuala Lumpur, where they have more than five outlets. There's only one branch in Singapore, so don't get them confused with other XO broth noodles!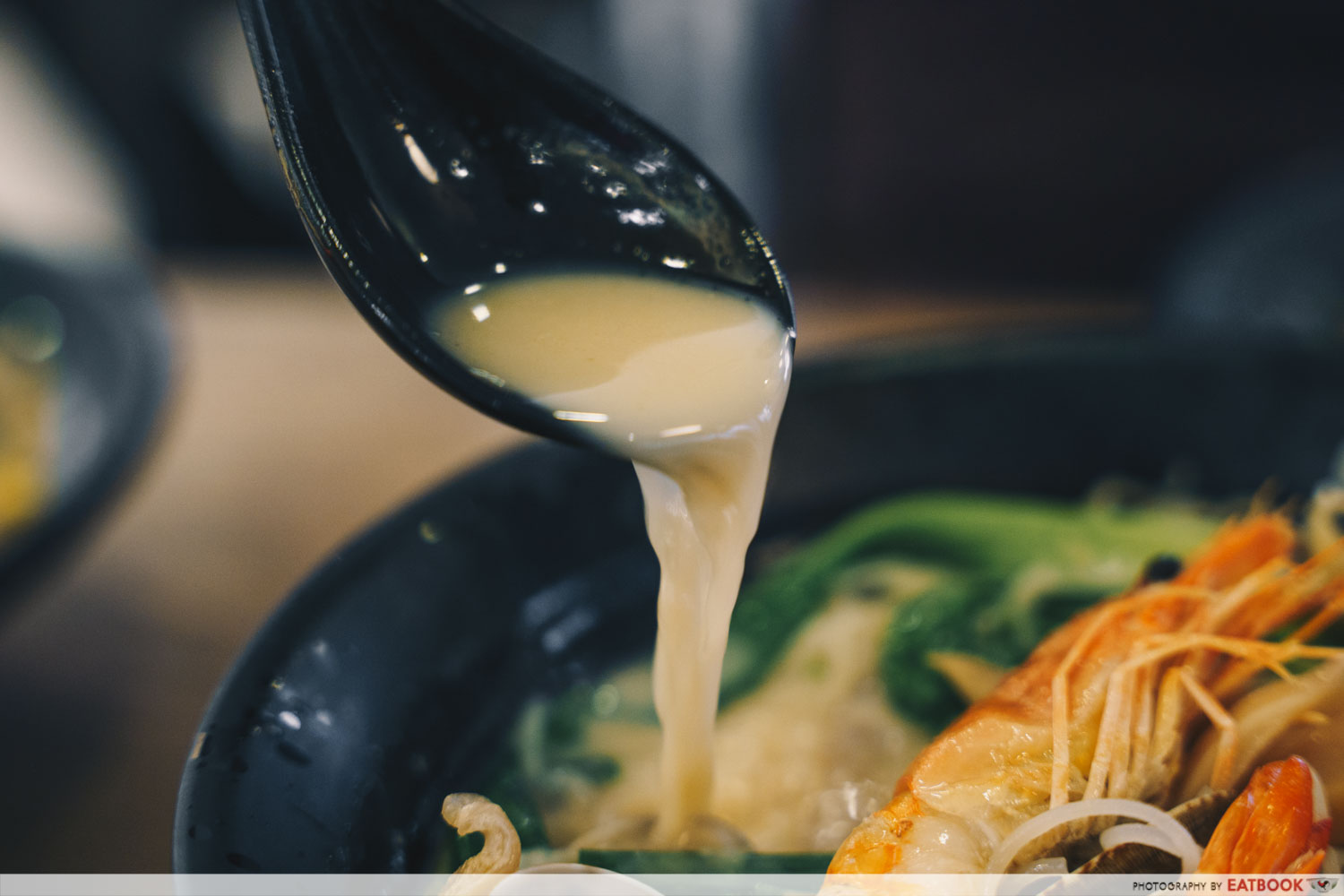 Give the XO Seafood Beehoon Soup ($8.90) a shot, even if you aren't an alcohol lover. It's spiked generously with Hennessy VSOP, and though it does smell a tad strongly of the cognac when the bowl lands in front of you, the rich flavours of the alcohol complement and elevate those of the seafood-based broth.
Wawa Lala Bee Hoon Review: Fresh Hum, Drunken Clams And More Under $12 In Bugis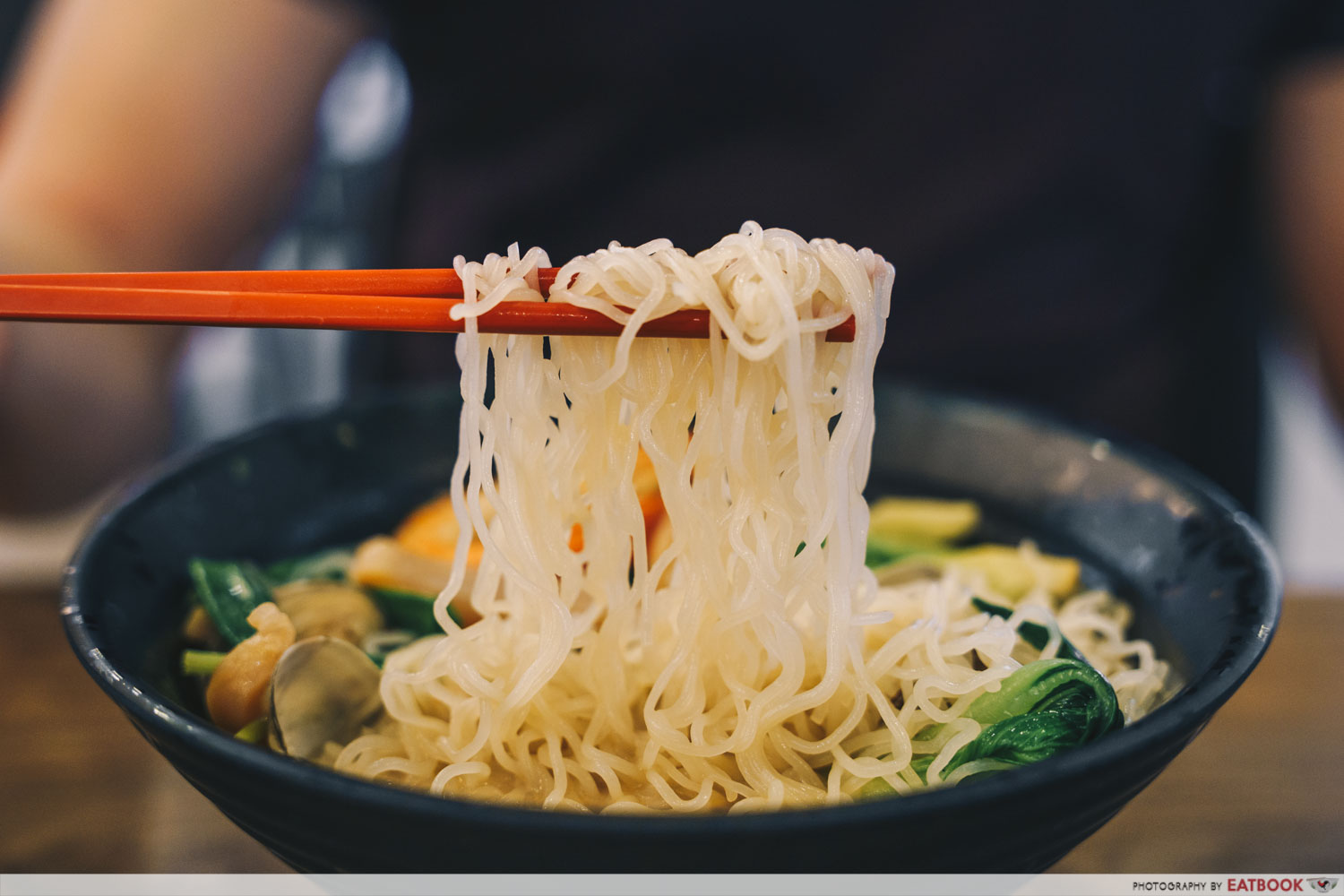 Besides the cognac-infused soup, they're also famous for their Crystal Bee Hoon, which is specially imported from Malaysia. Said to have more bite and a smoother mouthfeel than your regular bee hoon, its texture is probably closer to that of konnyaku noodles.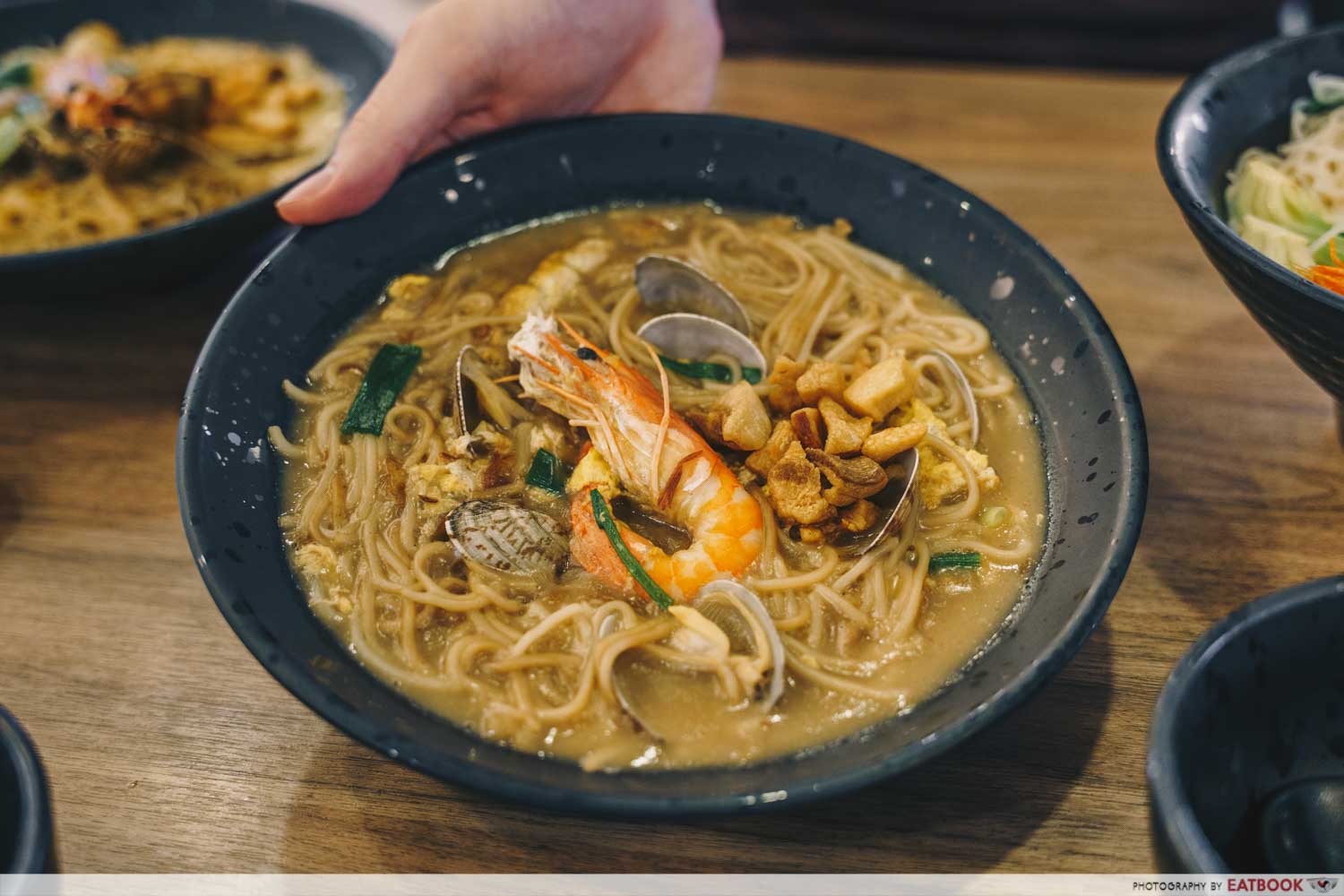 Another dish to try is the Hai Huang Mee Sua ($5), which similarly features noodles imported from Malaysia. Here, the gravy is enriched with ingredients such as blue swimmer crab and clams, lending it a natural sweetness. Crisp pork lard adds a savoury, fatty flavour.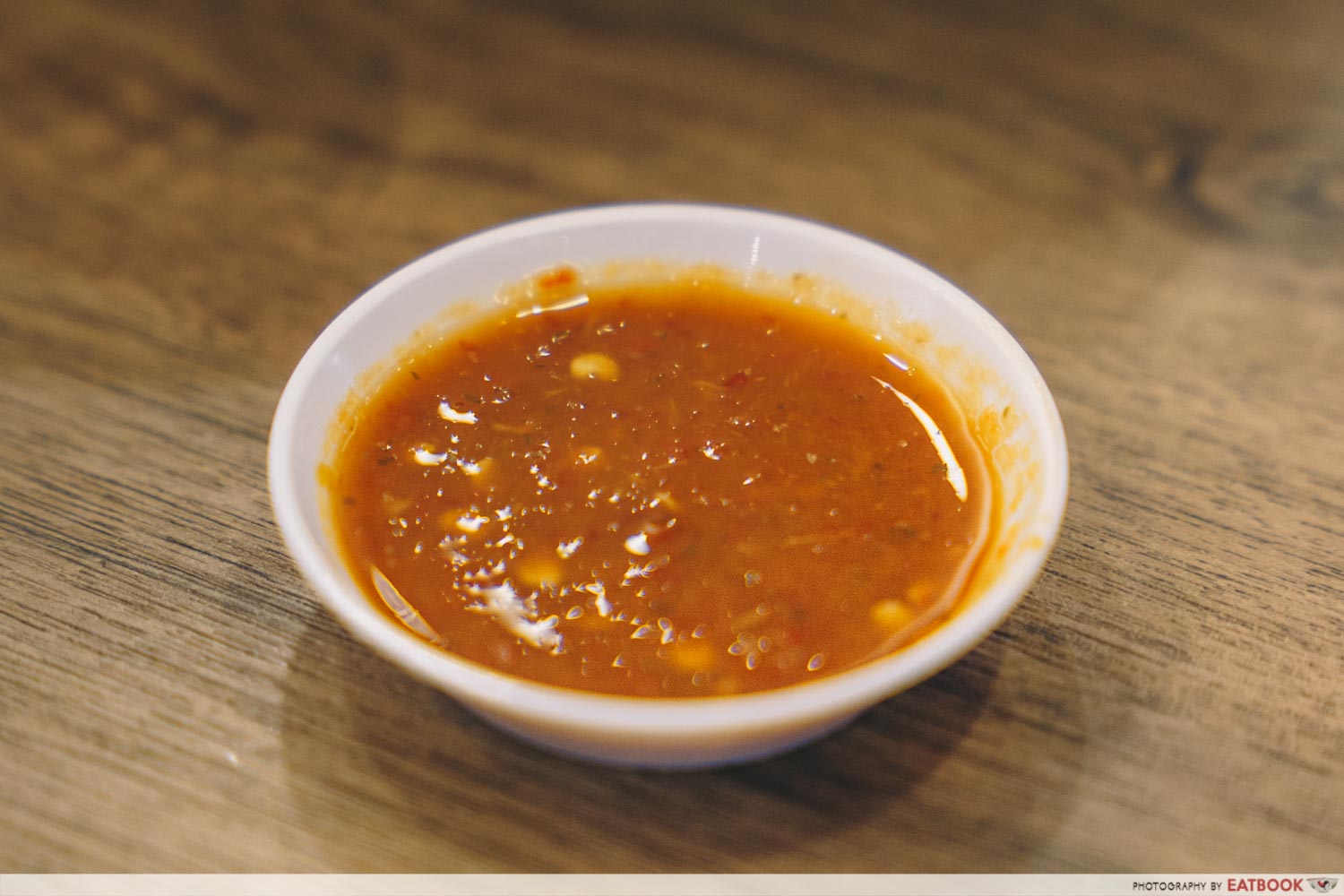 Look out also for their house-made chilli dip; its bright, citrusy notes go hand in hand with the seafood.
Another seafood spot you could give a shot is Wawa Lala Bee Hoon near Bugis, which has drunken clams on the menu. Else, you could head to Pao Fan Paradise, which is also in Jalan Besar, and has Lala Seafood Pao Fan, and Ginseng Chicken Pao Fan!
Address: 31 Kelantan Lane, #01-12, Bistro8@Kelantan, Singapore 200031
Opening hours: Tue-Sun 10am to 8pm
Website
Try Fresh XO Seafood Noodles 长鲜 is not a halal-certified eatery.
Pao Fan Paradise By T.K Kitchen Has New Lala Seafood And Pork Stomach Hotpot Pao Fan At Jalan Besar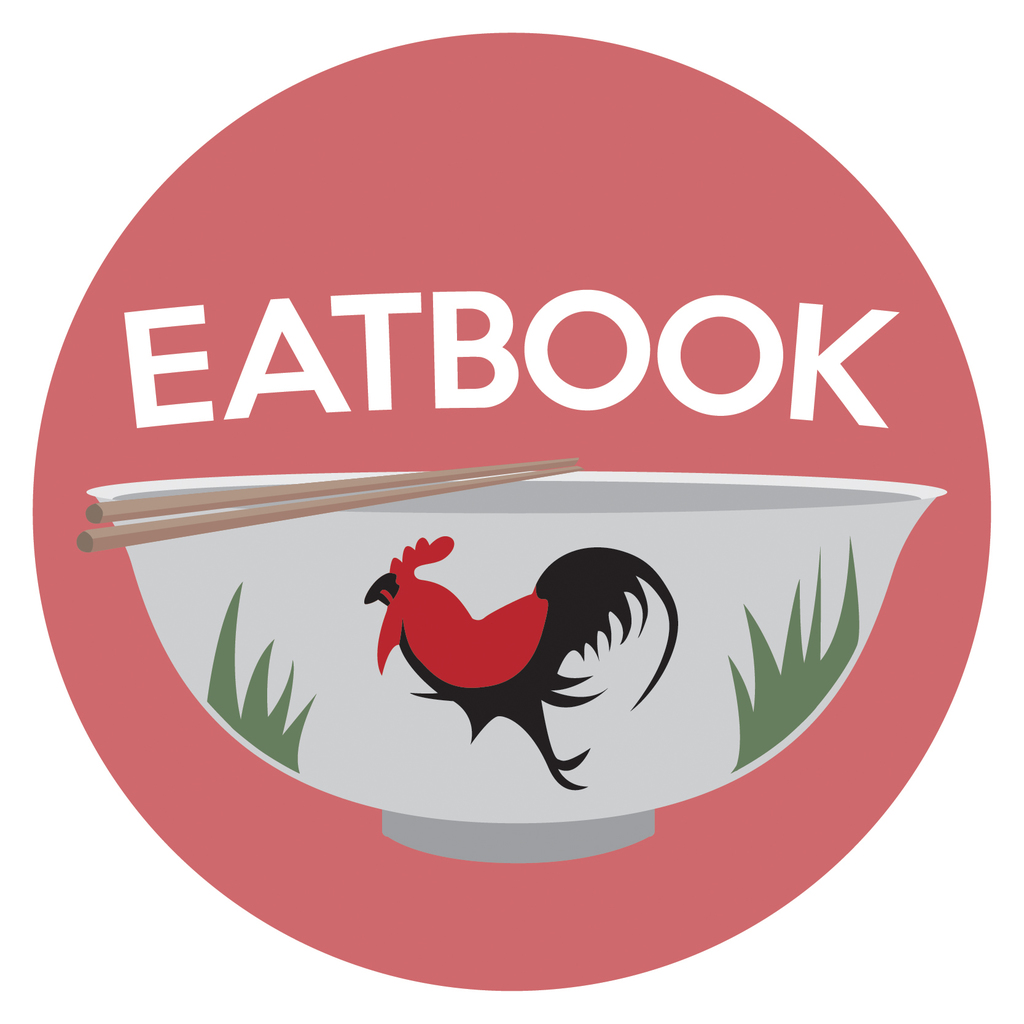 Drop us your email so you won't miss the latest news.