---
Classy French restaurants bae will like
---
PSA: Valentine's Day is in 11 days. If you're still fretting over where to bring your date to, check out these classy French restaurants. After all, the French are pros when it comes to the game of love. Level up in your dating game by bringing him or her to a French restaurant with a certain je ne sais quoi, and you'll be sure to impress.
---
1. Taratata Bistrot
---
Surprise your date by treating him or her to a romantic lunch instead of dinner. Taratata offers two- and three-course lunches at $28++ and $38++ respectively. You get to choose mussels in white wine, angus flank steak or sauteed veal as your main without breaking the bank. If you're up for a splurge, there's a Valentine's Day dinner menu on 13 and 14 Feb that costs $88++ for five courses. A must-try is their Pear Tart ($15++) served with pistachio ice-cream. Bring your date here for a little "Moulin Rouge-esque" oomph.
Address: 35A Keong Saik Road, Singapore 089142
Opening hours: Tue-Fri & Sun 11:30am to 3pm, 5:30pm to 12am, Sat 5:30pm to 12am
Last order for lunch is at 2:30pm and last order for dinner is at 10:30pm.
Tel: 6221 4506
Website
Menus
Valentine's Day menu
---
2. Cafe Gavroche
---
If you and your date fancy somewhere more casual, go to Cafe Gavroche. It's reminiscent of Parisian cafes, with sandwiches such as Croque-Madame ($18++), a deceptively simple ham and cheese sandwich topped with a sunny side up, and an assortment of tartines ($9++ to $18++). If bae is a fan of raclette cheese, get him or her a Melted raclette cheese tartine ($18++) to score. The bistro's cobbled stone floor and rattan chairs take you to the City of Light, where you can fall in love over a Creme Brulee ($12++) for dessert.
Address: 66 Tras Street, Singapore 079008
Opening hours: Tue-Fri 12pm to 12am, Sat 10:30am to 12am, Sun 10:30am to 2pm
Click here for lunch and dinner hours at Cafe Gavroche.
Tel: 6225 4869
Website
Menu
Find out where else to get raclette cheese in Singapore.
---
3. Bistro du Vin
---
In a hidden corner on the outside of Shaw Centre, you'll find Bistro du Vin. Tucked between Les Amis and Cheryl Koh's Tarte, Bistro du Vin offers a quiet countryside ambience serving French food that feels a lot like home. If home was somewhere in the south of France, that is. Try their three course set lunch ($34++), or Joue de Bœuf Braisée ($35++), which is braised beef cheek with pearl onions and carrots, for something that melts in your mouth. They also have Valentine's Day specials such as Hamashi poêlé au Beurre Blanc ($39++), or pan roasted yellowtail kingfish in butter sauce, if you want something more interesting.
Address: 1 Scotts Road, #02-12, Shaw Centre, Singapore 228208
Opening hours: Daily 12pm to 2pm, 6:30pm to 10pm
Tel: 6733 7763
Website
Menu
Valentine's Day menu
---
4. Au Petit Salut
---
Mention Dempsey Hill and already we feel a bit more atas. For that bit of exclusivity, head to Au Petit Salut for their three-course set lunch, which is available every Tuesday to Saturday, 11:30am to 2:30pm, for $38++. As compared to the rest of the set lunches mentioned in this list, Au Petit Salut's comes with more choices. You can to choose from six mains, including baked snapper, squid ink risotto and a vegetarian polenta dish. The restaurant is housed in a three-storey villa of its own so that alone is pretty impressive.
Address: 40C Harding Road, Singapore 249548
Opening hours: Tue-Sat 11:30am to 2:30pm, 6:30pm to 10:30pm, Sun 10:30am to 3pm
Tel: 6475 1976
Website
Menus
---
5. O Batignolles

---
Croissants are an essential part of a Parisian diet, which is why croissants are free-flow during Ô Batignolles' weekend brunch ($32++). For those who want a classic romantic dinner, treat your date to a grilled salmon steak for $26++. You might even be able to give him or her a treat, with the bill totaling up to $47.97, if you get Linguine vegetariennes ($15++), which is linguine with eggplants, tomato sauce, basil and parmesan. For those who want a drink, head down after 10pm to get a cocktail for $10++.
Address: 2 Gemmill Lane,Singapore 069247
Opening hours: Mon-Fri 11am to 12am, Sat 10am to 12am, Sun 10am to 9pm
Tel: 6438 3913
Website
Menus
---
6. Bar-a-Thym
---
If you want to know how the French do omakase, head to Bar-a-Thym for a lunch date. They offer a three-course set lunch on weekdays at $38++ and an omakase at $60++. One dish to order if you decide to go with their a la carte menu would be Mediterranean Sotong, Homemade Chorizo, Fregola Sarda ($18++), which features sweet grilled squid and pearl-like fregola, a pasta that closely resembles couscous.
Address: 18 Gemmill Lane, Singapore 069255
Opening hours: Mon-Sat 12pm to 10:30pm
Tel: 6557 2224
Website
Dinner menu
---
7. Gunther's

---
Gunther's a la carte menu is slightly more expensive than a typical modern French restaurant, so the trick to dining here without spending a bomb is to come during lunch. A three-course lunch will set you back $38++, and comes with coffee or tea. Options for your main course in this set lunch include Smoked roasted duck breast, Nicoise salad or a surprise called Gunther's Creation. Those who are okay with spending more can add $20++ for Charcoal grilled Wagyu steak. For dessert, pick the Fine apple tart "a la dragee", served with Havana rum raisin ice-cream. It may look thin, but it is packed with flavours, giving you a taste to dream about.
Address: 36 Purvis Street, #01-03, Singapore 188613
Opening hours: Mon-Fri 12pm to 2:30pm, 6:30pm to 10pm, Sat 6:30pm to 10pm
Tel: 6338 8955 / 9010 3075 (SMS reservations are available)
Website
Menus
---
8. L'Entrecote

---
Head down to L'Entrecote at Duxton for their Trimmed Entrecote Steak ($39.90++, $49.90++ for an XXL portion) that comes with free-flow fries and salad. Complete your meal with two scoops of sorbet and a glass of liquour for $17++. Cheese fans can pop over to their wine bar right beside the bistro to get some raclette cheese with baby potatoes and gherkins ($29++) as well.
Address: 36 Duxton Hill, Singapore 089614
Opening hours: Mon-Thur 12pm to 11pm, Fri 12pm to 11:30pm, Sat 5pm to 11:30pm, Sun 12pm to 10:30pm
Tel: 6690 7561
Website
Menu
Check out Braseiro if you want free-flow fries and steak at a more casual environment.
Find out where else to get raclette cheese in Singapore.

---
9. Lewin Terrace
---
Lewin Terrace offers Japanese-French fusion with a daily three-course lunch ($38++) that switches up every three months. Options for the current menu include Barramundi and Scallop Mousse as well as Steamed Chicken Breast with burdock. If bae is vegetarian, there's a vegetarian set menu that comes with five courses at $88++. Lewin Terrace is located in a black and white bungalow on Fort Canning Hill, near the Registry of Marriages. The restaurant is complete with indoor seating, a private room, and an outdoor terrace if you prefer the view. It's no wonder it's a popular location for weddings.
Address: 21 Lewin Terrace, Singapore 179290
Opening hours: Tue to Sun 12pm to 3pm (last order at 2pm), 6:30pm to 11pm (last order at 9:30pm)
Tel: 6333 9905
Website
Menus
---
10. Rhubarb
---
A one Michelin star restaurant with only seven tables, Rhubarb offers a dining experience that will make you feel incredibly special. They have a three-course set lunch ($48++) with a choice of lamb shoulder, quail or barramundi for your main. Rhubarb's plating stands out from the rest, so bring your date here if he or she is into food photography. Before you head down, take note of their smart casual dress code and policy of not allowing children under eight-years-old to enter.
Address: 3 Duxton Hill, Singapore 089589
Opening hours: Mon-Fri 12pm to 2:15pm, 6:30pm to 9:30pm, Sat 6pm to 10pm
Tel: 8127 5001
Website | Menus
Check out our list of cheap Michelin food for Michelin meals priced less than $45++!
---
Treat your other half right
---
While it's not necessary to bring your date to fancy restaurants all the time, it's nice to enjoy a luxurious meal together once in a while. Let us know if you brought your special someone to any of these restaurants!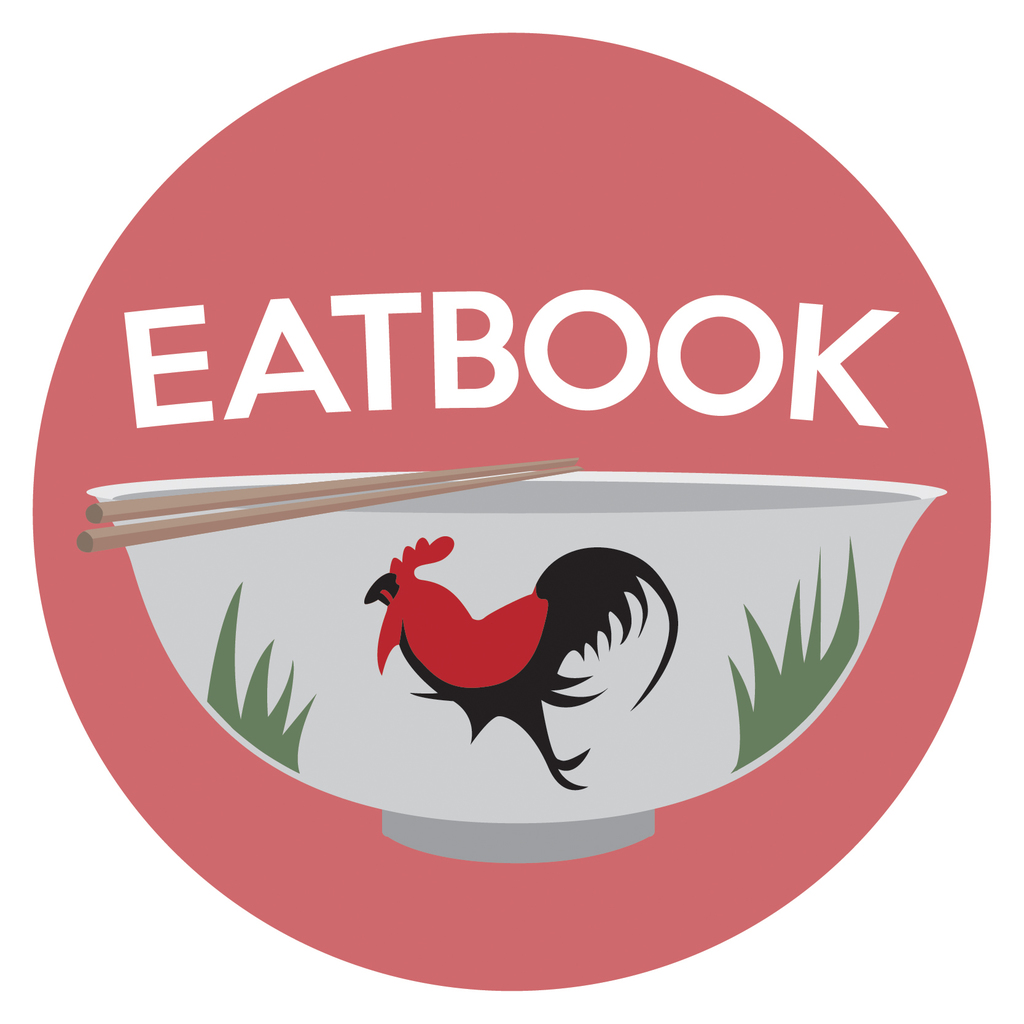 Drop us your email so you won't miss the latest news.