D-I-Y coconut ice-cream with no special equipment needed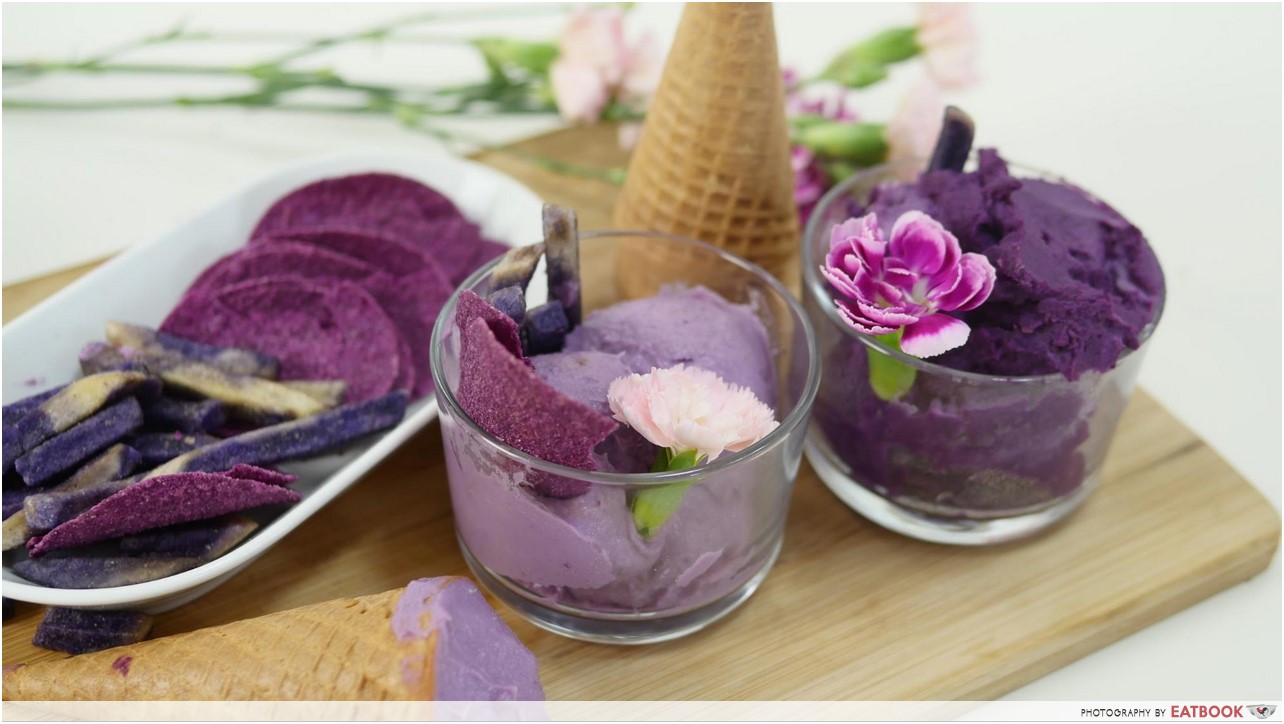 Sweet potatoes are coming back in style. Not only are they rich in colour, they have numerous health benefits that will make ice-cream a healthy snack. High in vitamin B6 and C, sweet potatoes are said to help ward off cancer and protect against ageing. The rich coconut taste in this will also satisfy anyone with a craving for coconut ice-cream from Bangkok!

Purple sweet potato adds creaminess to the texture of the ice-cream, as well as sweetness that forgoes the need for additional sugar. Vegan and dairy-free, this easy-to-follow recipe will be one to keep for hot days.
Ingredients (makes 6 servings)
500g purple sweet potatoes
400ml full-fat coconut cream
2 tbsps corn flour
50ml honey
2 tsps vanilla extract
Equipment
Large saucepan
Food processor
Loaf pan
Ice-cream scoop
Instructions
Boil unpeeled sweet potatoes in water for 15 to 20 minutes, until soft enough to pierce through with a fork.

Drain and soak sweet potatoes in a bowl of water and ice.

When cooled, peel sweet potatoes.

Add sweet potatoes, corn flour, honey and coconut cream into a food processor. Blend until smooth.

Pour mixture in a saucepan and bring to boil.

Add vanilla extract and mix.

Pour mixture into a medium bowl, and place bowl into a large bowl of ice.

Place into freezer until mixture is solid, approximately 3 – 4 hours.
To serve
Soak ice-cream scoop in hot water before scooping into waffle cones.

Serve immediately.