1-for-1 mains at Collin's
People are finally visiting malls regularly as we're weeks into Phase 2. Taking a page from Jack's Place and The Manhattan Fish Market, Collin's is having 1-for-1 deals on seven of their mains on Mondays to Fridays, from 3pm to 5pm. During these golden hours, you can select any two of the dishes listed below, and the lower-priced item will be complimentary.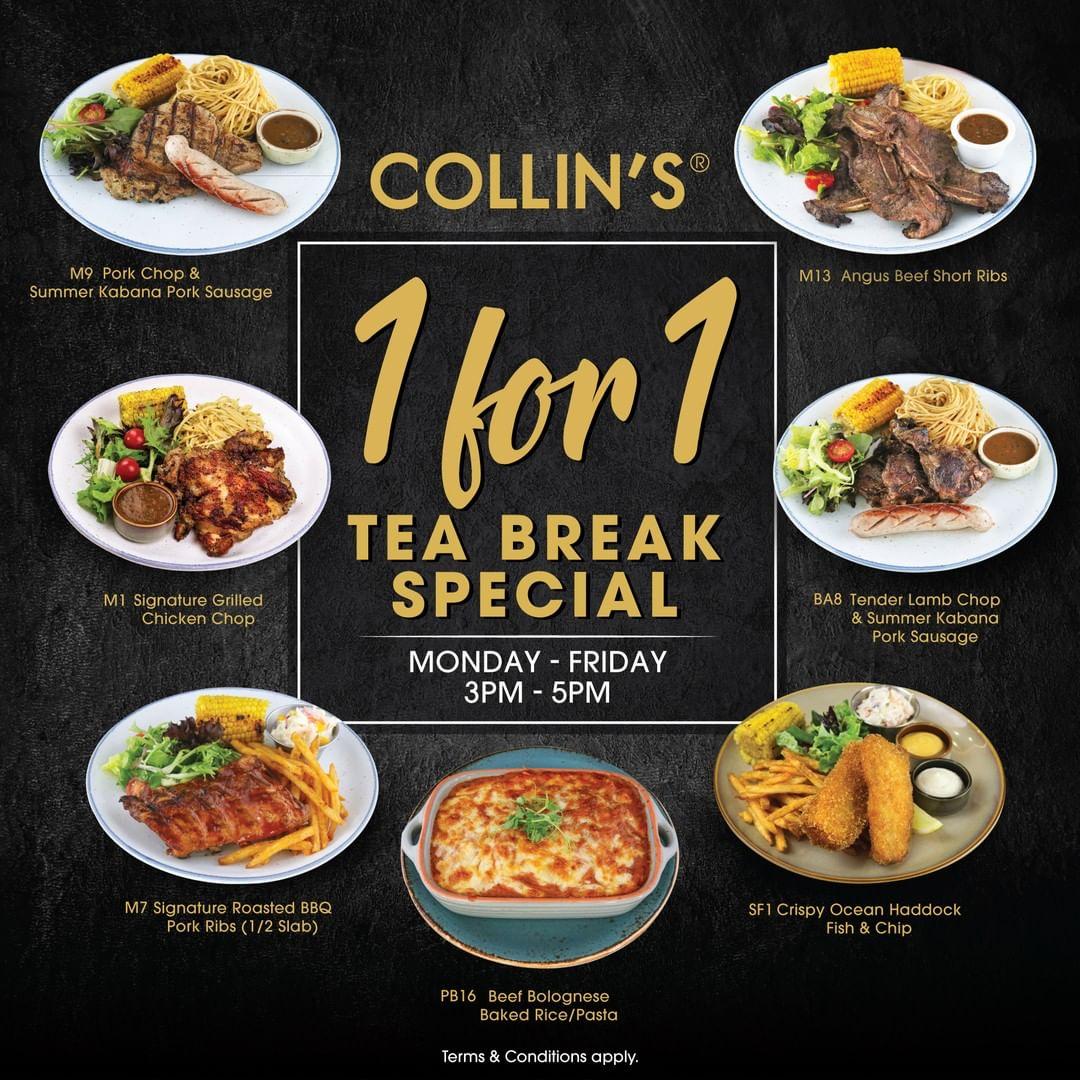 Image credit: @collinsgrille.sg
They are:
Tender Lamb Chop & Summer Kabana Pork Sausage ($20++)
Signature Grilled Chicken Chop ($15++)
Signature Roasted BBQ Pork Ribs ($18++ for half slab)
Pork Chop & Summer Kabana Pork Sausage ($16++)
Angus Beef Short Ribs ($22++)
Beef Bolognese Baked Rice/Pasta ($14++)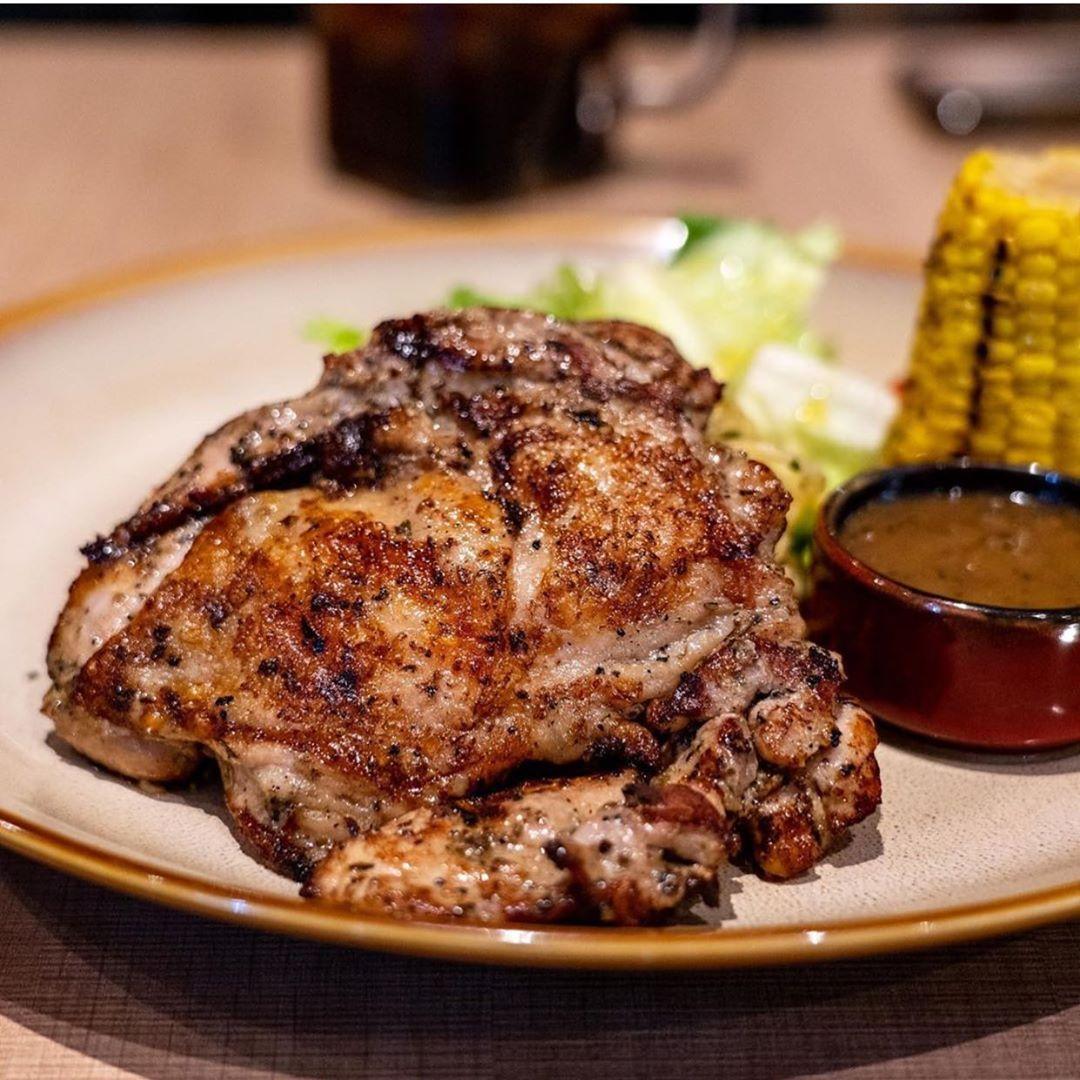 Image credit: @alvinongks
From the list, it's clear that getting two sets of the Signature Grilled Chicken Chop will be one of the more wallet-friendly options, with each dish costing you less than $9—a price that's comparable to most Western hawker stalls.
This signature Collin's item comprises a juicy slab of chicken that's beautifully seared, placed on a bed of fragrant spaghetti aglio olio, and paired with grilled corn cob, crisp mesclun salad, and a choice of black pepper sauce, mushroom sauce, or barbecue sauce.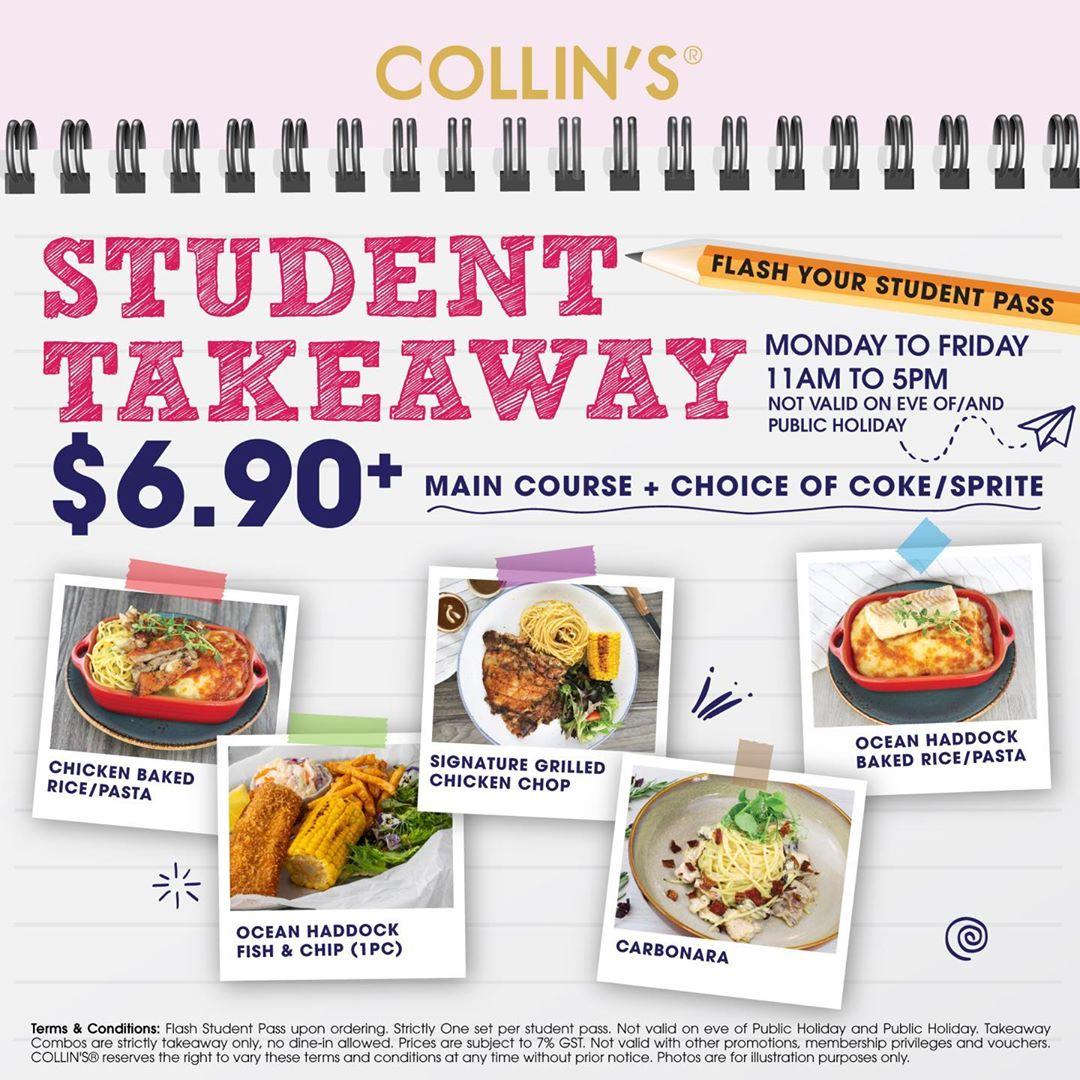 Image credit: @collinsgrille.sg
Besides this 1-for-1 deal, Collin's will also have a takeaway promo for students. Simply flash your student pass on weekdays between 11am and 5pm to a set meal, consisting of a main course and soft drink, at just $6.90+!
You'll have a choice between five options: Chicken Baked Rice/Pasta, Crispy Ocean Haddock Fish & Chip, Signature Grilled Chicken Chop, Carbonara, and Ocean Haddock Baked Rice/Pasta.
Do note that these two deals are only available at Collin's restaurants, and not their grill stalls. Be sure to check out their list of eligible locations here before you make the trip down.
For more Western food choices this period, check out our list of steak delivery options. Alternatively, you can brush up on your steak knowledge with this guide to underrated steak cuts. 
10 Underrated Steak Cuts Such As Flat Iron Steak & Pope's Eye And Where To Get Them
You can also be in the loop for more food and student deals by following these Telegram channels:
SG Student Promos
SG Food Deals
Eatbook