---
Crispy prata places around Singapore
---
Prata is one of those classics that can capture the hearts of both young and old. I used to frequent prata shops for supper after having a long day at school, especially after projects or CCA practices. Nothing feels more rewarding than to treat yourself with a plate of piping hot and crispy prata. If you have a soft spot for crispy prata, we have rounded off 10 different spots for crispy prata for you to enjoy with your friends.
---
1. Sin Ming Roti Prata

---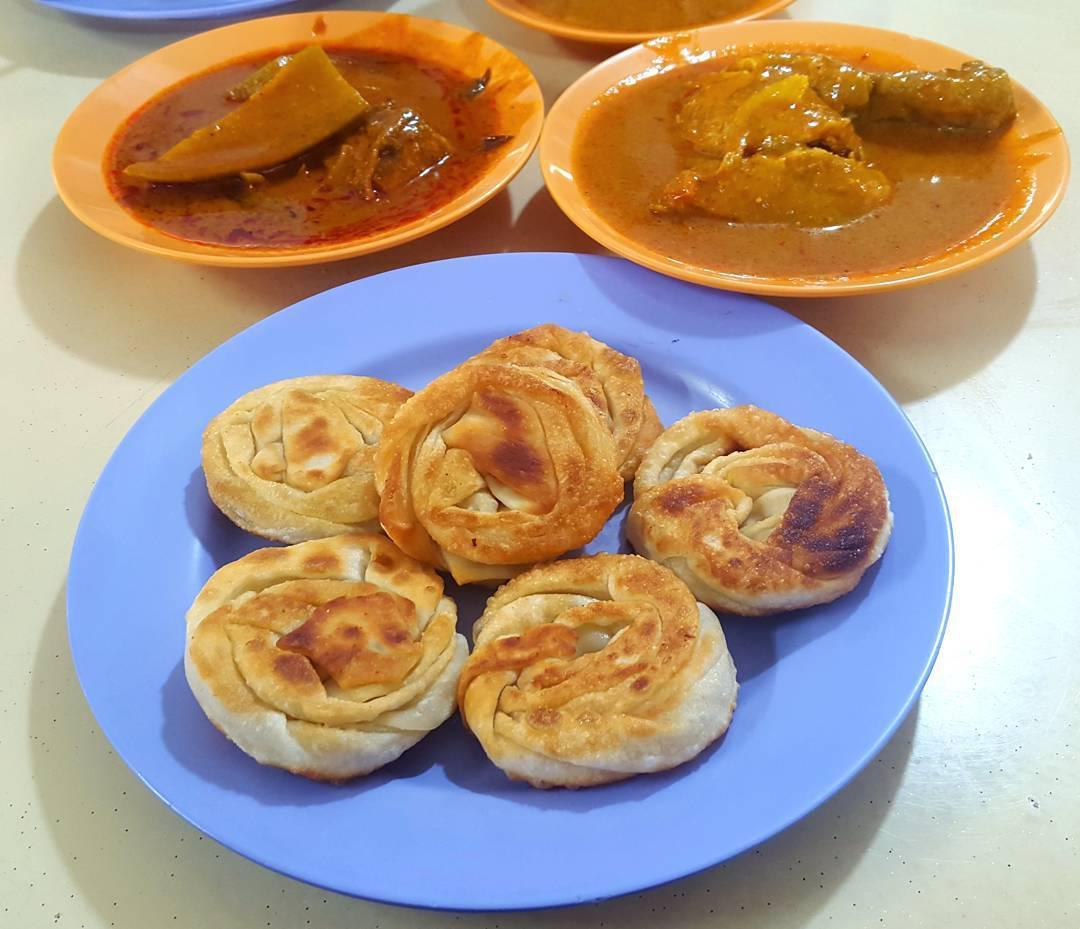 Image credit: @schizoching
If you stay in the Central area you would have probably either tried or heard of Sin Ming Roti Prata. They offer a variety of sweet and savoury prata such as banana prata, strawberry prata, mushroom cheese prata, and sardine prata, and their best-seller would be their Coin Prata ($4) which comes in six pieces. The exterior is perfectly crisped and it has a fluffy centre. Pairing it up with sugar will bring the dish to another level. There's prata for everyone to choose from and do note that their curry has a spicy kick to it.
Address: 24 Sin Ming Road, #01-51, Jin Fa Kopitiam, Singapore 570024
Opening hours: Daily 6am to 7pm
Tel: 6453 3893
---
2. Mr and Mrs Mohgan's Super Crispy Roti Prata
---
Mr and Mrs Mohgan's Super Crispy Roti Prata is a prata place run by a couple in the middle of Joo Chiat. Expect long queues when you drop by. Their Crispy Kosong Prata ($0.90) lives up to its name. Despite being really crispy, it surprisingly retains a soft and fluffy interior so you'll get the best of both worlds. You might also want to try their Cheese Prata ($1.70) or Egg Prata ($1.40) for more variety in your meal.
Check out our full review of Mr and Mrs Mohgan's!
Address: 7 Crane Road, Poh Ho Restaurant, Singapore 429356
Opening hours: Thur-Mon 6:30am to 1:30pm
Tel: 9794 3124
---
3. Crispy Roti Prata
---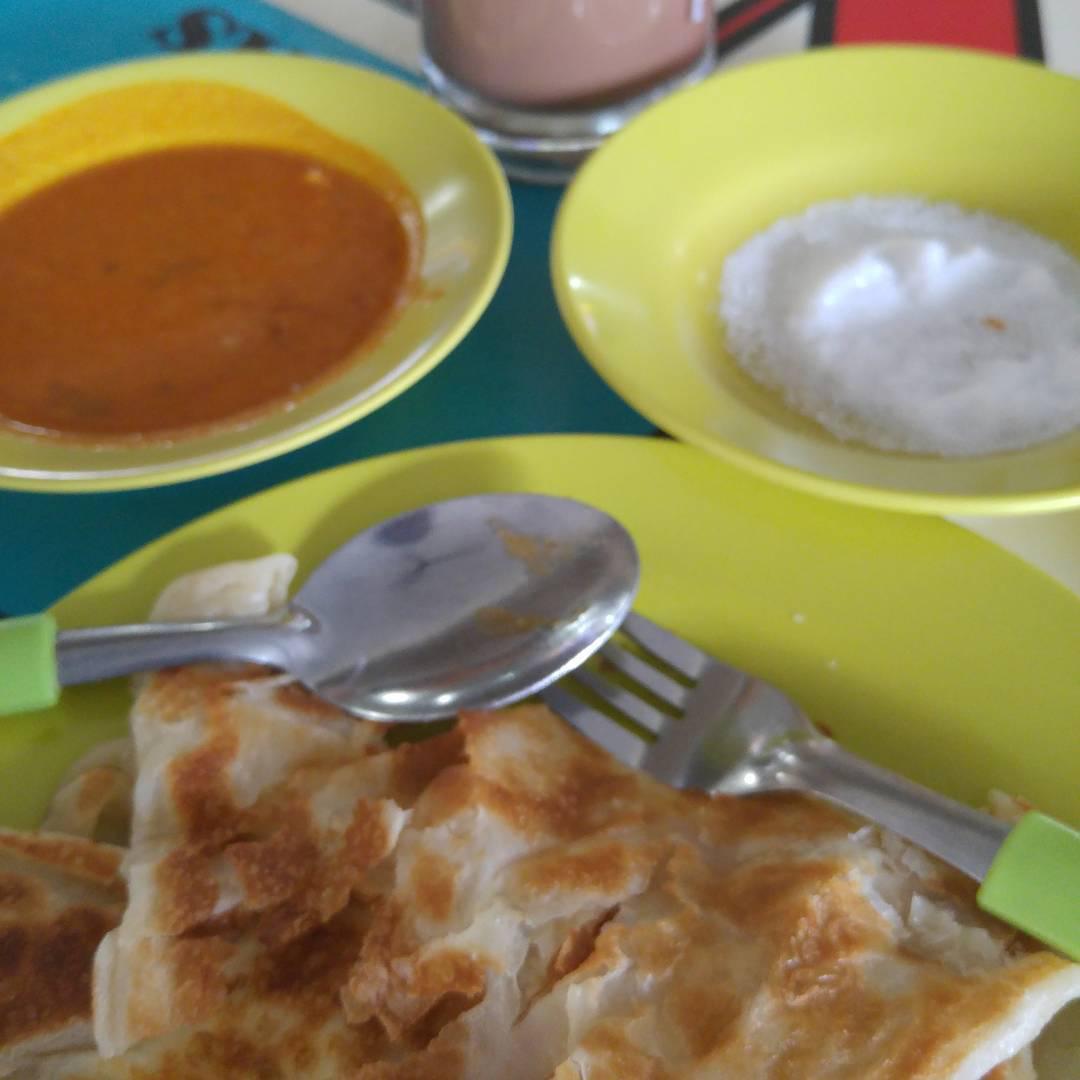 Image credit: @yamizi
A hidden gem would be Crispy Roti Prata. Tucked away in a coffeeshop called Ubi 350, satisfy your craving with their Plain Prata ($0.80) that delivers a crispy and buttery exterior. Eat this with sugar if you have a sweet tooth like me. For those who prefer savoury dishes, get their Cheese Prata ($1.50) or Egg Cheese Prata ($2) – cheese never disappoints.
Address: Blk 350 Ubi Avenue 1, Ubi 350 Coffeeshop, Singapore 400350
Opening hours: Tue-Sun 6:40am to 6:30pm
---
4. Mahamoodiya Restaurant
---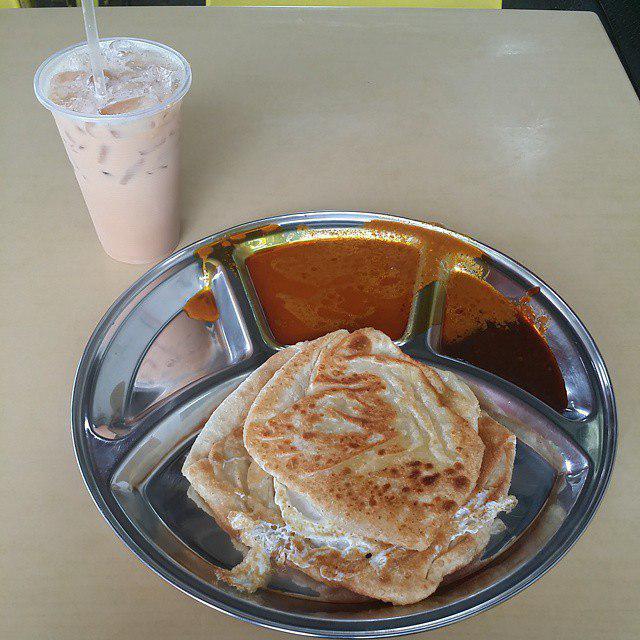 Image credit: @himynameishoo
Mahamoodiya Restaurant comes to mind for those who visit Simpang Bedok to satisfy their supper pangs. They are open 24/7, so you may come anytime at your own leisure. Their crispy, buttery Coin Prata ($7 for six pieces), accompanied by sweet house-made sambal and curry makes a great combination that will hit the spot.
Address: 335 Bedok Road, Singapore 469510
Opening hours: Daily 24 hours
Tel: 6446 5176
---
5. Casuarina Curry

---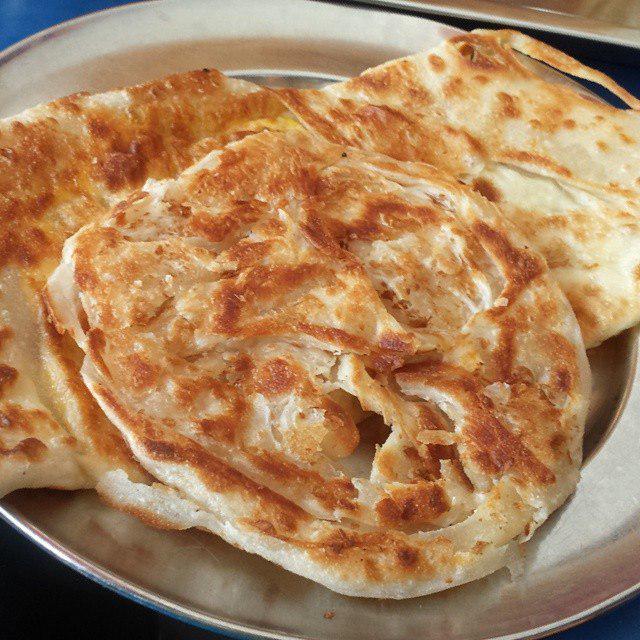 Image credit: @r.o.n.l.e.e
The crispy and not too oily Plain Prata ($1.30) from Casuarina Curry is a crowd-favourite. It's crispy and not too oily. A popular item here would be their Chocolate Prata ($3), which is well-liked by kids and teenagers. It is served in an arch shape and drizzled with a generous amount of chocolate sauce and sprinkles.
Address: 136, 138 Casuarina Road, Singapore 579524
Opening hours: Daily 7am to 12am
Tel: 6455 9093
Website
---
6. RK Eating House
---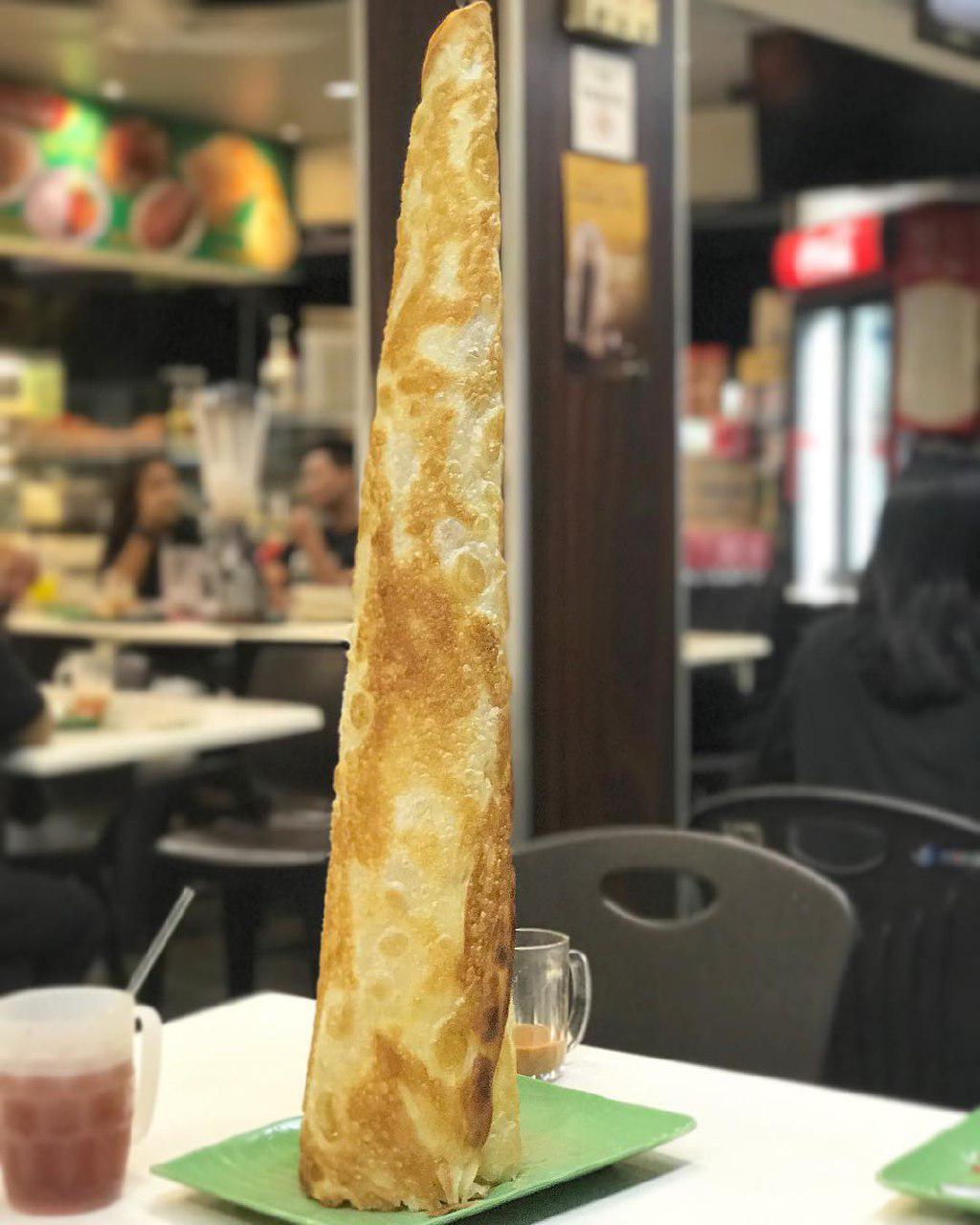 Image credit: @littlefoodsteps
Soaring to greater heights is the towering Tissue Prata ($5.50) from RK Eating House. This golden brown tower is crispy, and you can top it off with chocolate or strawberry sauce. You might want to share this tower with your friends or family, 'cause tackling it alone is not gonna be an easy task. Their five-litre Teh Tarik Tower ($17) is also great for sharing.
Check out our review on Srisun Express, which is another place with massive drink towers!
Address: 1 Kensington Park Road, Singapore 557253  
Opening hours: Daily 24 hours
Tel: 6289 5379
---
7. Enaq Restaurant

---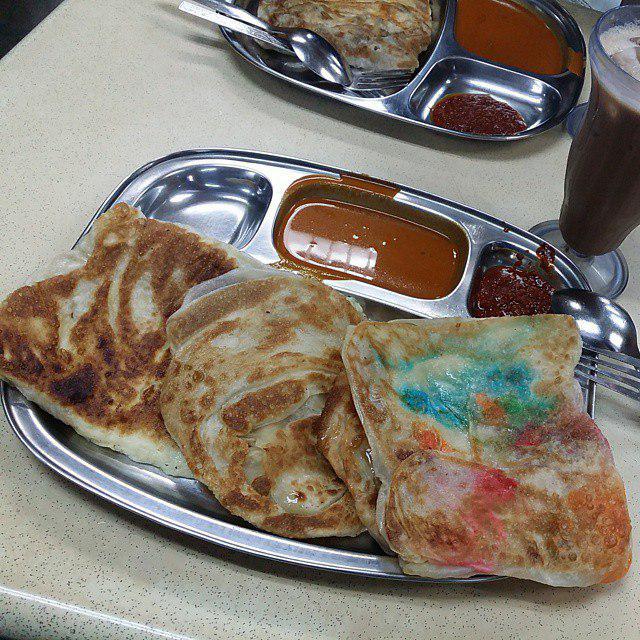 Image credit: @gnohnew
Enaq Restaurant has joined the hipster prata bandwagon with Milky Gems ($2.50). Filled with condensed milk and M&M's, you'll get a mouthful of sweetness paired with the crispy prata. While it's a prata to try, the cream of the crop here is actually their Plain Prata ($1.20), which requires a minimum order of two pieces. Served piping hot, the thick and dense prata has a good good balance of crispiness and fluffiness.Each plate is served with sambal chilli and fish curry.
Address: 303 Jurong East Street 32, Singapore 600303
Opening hours: Daily 7am to 11pm
Tel: 6899 0842
Full list of outlets
---
8. The Roti Prata House

---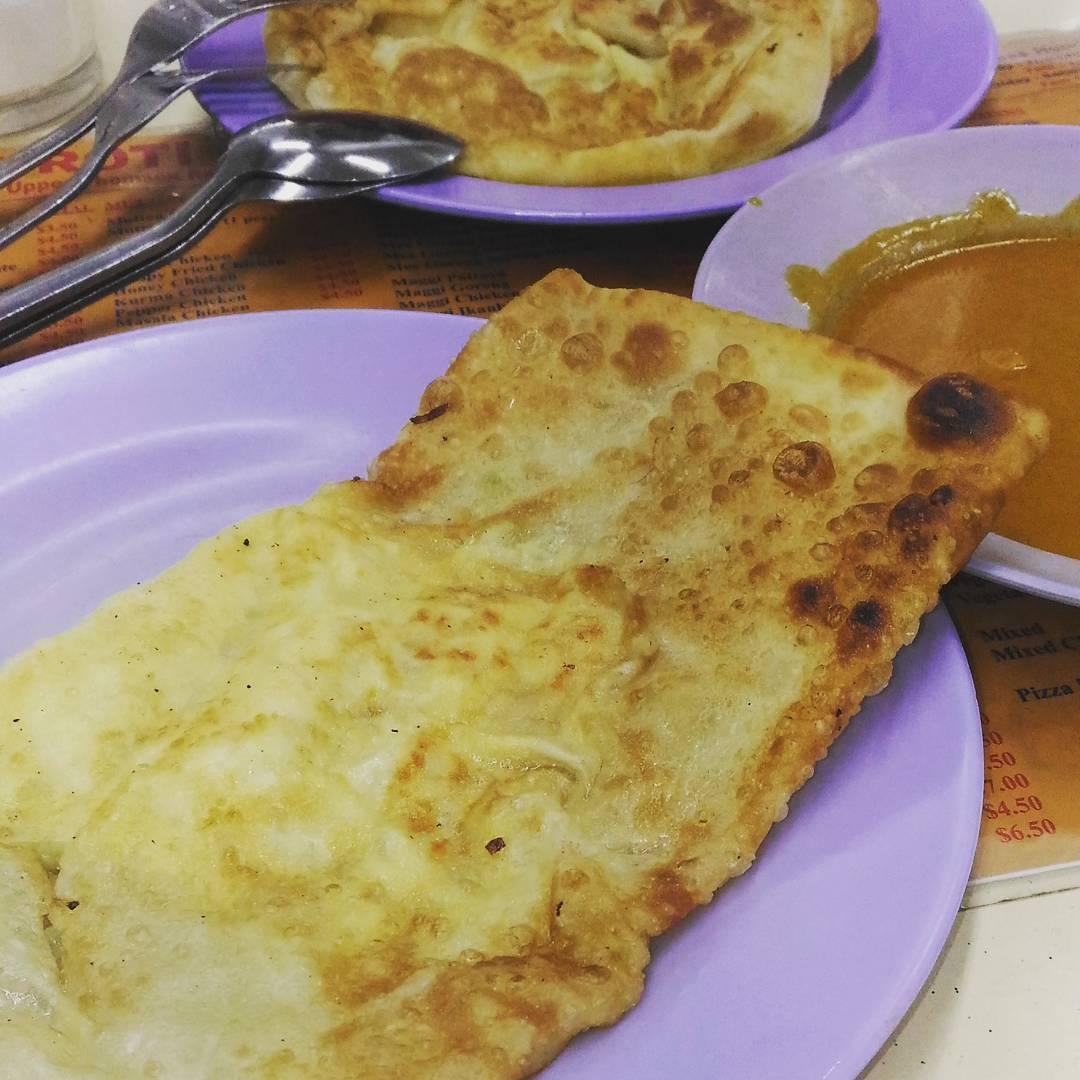 Image source: @aditya_prakasa
Skip this place if you're looking for a soft and fluffy roti prata because The Roti Prata House only serves super crispy roti prata. Their Crispy Plain Prata ($0.90) has a buttery fragrance to it and is very crispy both inside and out. If you want something with a strong flavour you can also try their Garlic Cheese Prata ($3), which delivers a strong kick of garlic and rich cheesy goodness.
Address: 246 Upper Thomson Road, Singapore 574370
Opening hours: Daily 7am to 2am
Tel: 6459 5260
---
9. Master Prata
---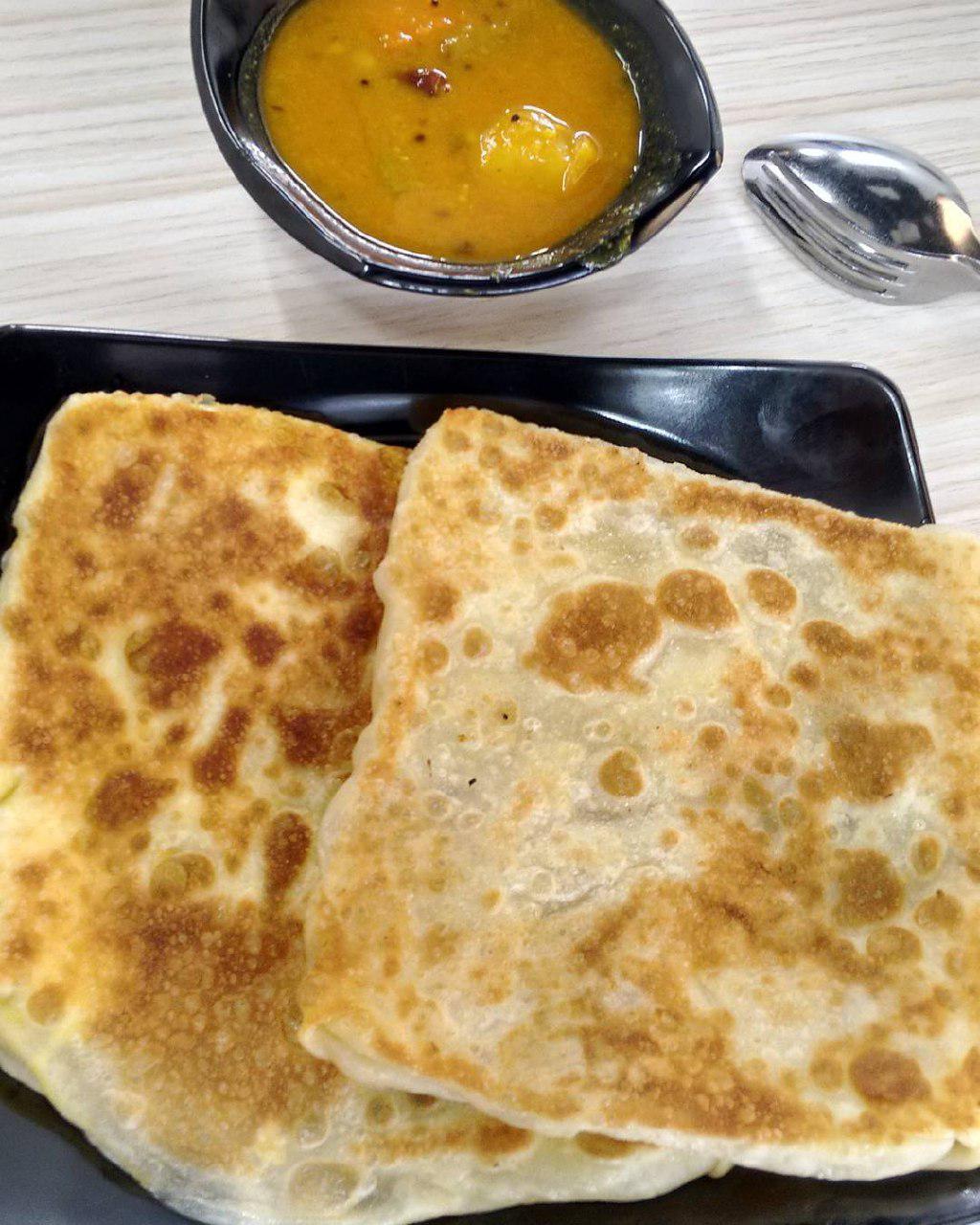 Image credit: @jambird
On the pricier side, we have the Cheese Prata ($2.80) from Master Prata. If you prefer to stick to something cheaper, you can also get their Plain Prata ($1.20), which comes with a minimum purchase of two pieces. Crispy and fragrant, it goes very well with the curry served alongside.
Address: 321 Alexandra Road, #01-02, Alexandra Central, Singapore 159971
Opening hours: Daily 10am to 12am
Tel: 8268 8210
---
10. Springleaf Prata Place
---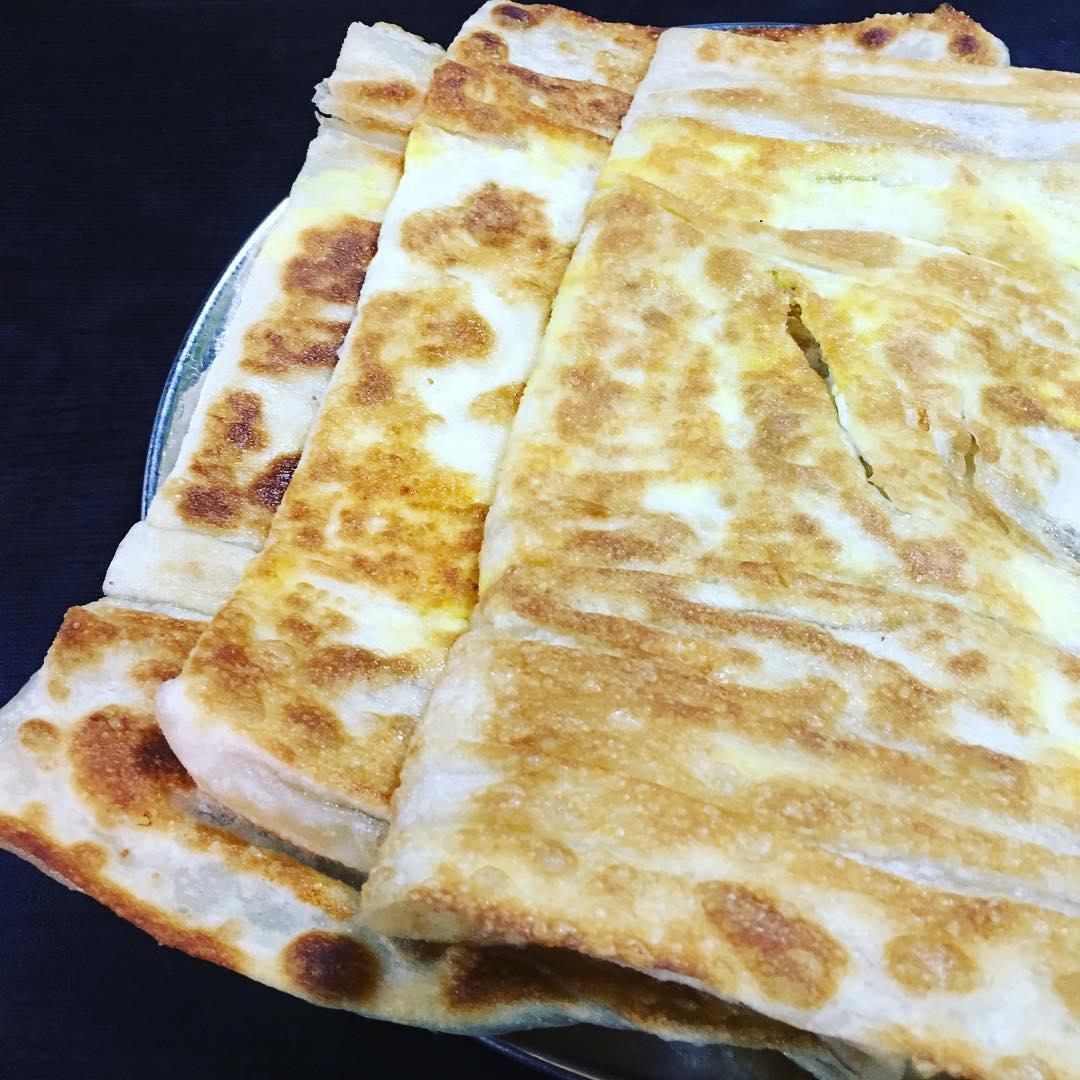 Image credit: @adeltanz
Unlike most prata restaurants, Springleaf Prata Place is air-conditioned so you won't sweat while you're digging into your prata. One of their crowd-favourites would be the Egg Prata ($1.90). Its exterior is crisped to golden brown and the inside remains soft and fluffy. You may also want to try out the other popular dishes such as Garlic Cheese Prata ($3) and Egg Banana ($3.50) if you're feeling adventurous.
Address: No.1 Thong Soon Avenue, Singapore 787431
Opening hours: Daily 7am to 12am
Tel: 6459 5670
Website
Full list of outlets
---
Call your kakis for a prata feast now!
---
The next time you or your friends are craving for some crispy prata, this list will come in handy. For those crazy over prata and are looking for more than just the crispy ones, you can check out our guide on the best prata in Singapore!
---
Featured image taken from Instagram user @gnohnew's post.