New menu at Crystal Jade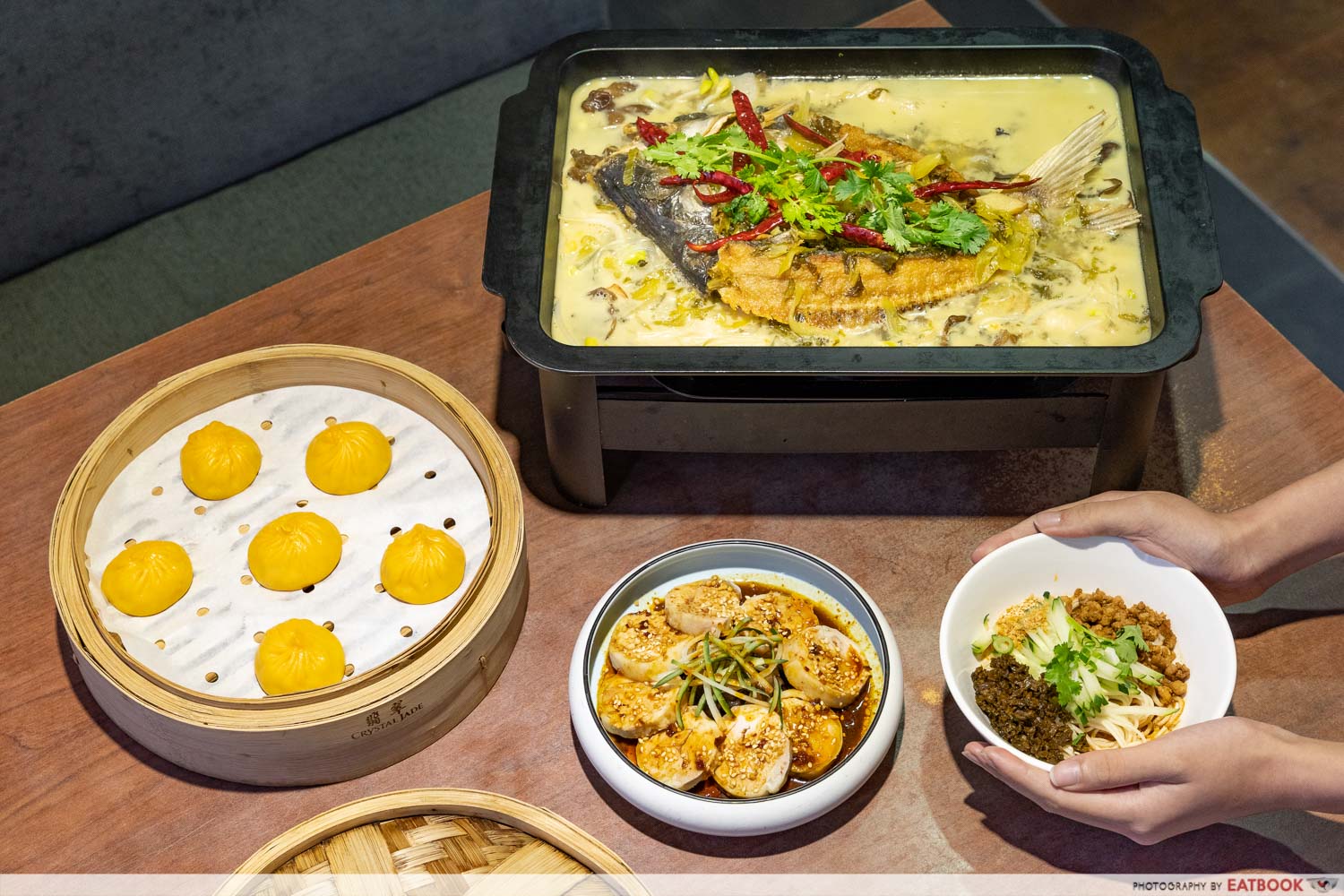 Many Singaporeans have long relied on Crystal Jade La Mian Xiao Long Bao for their relatively affordable but tasty Shanghainese dishes. Well, this Michelin-acclaimed restaurant has upped its game with the release of a new menu and exciting new dishes that will be on promotion till 31 July 2022.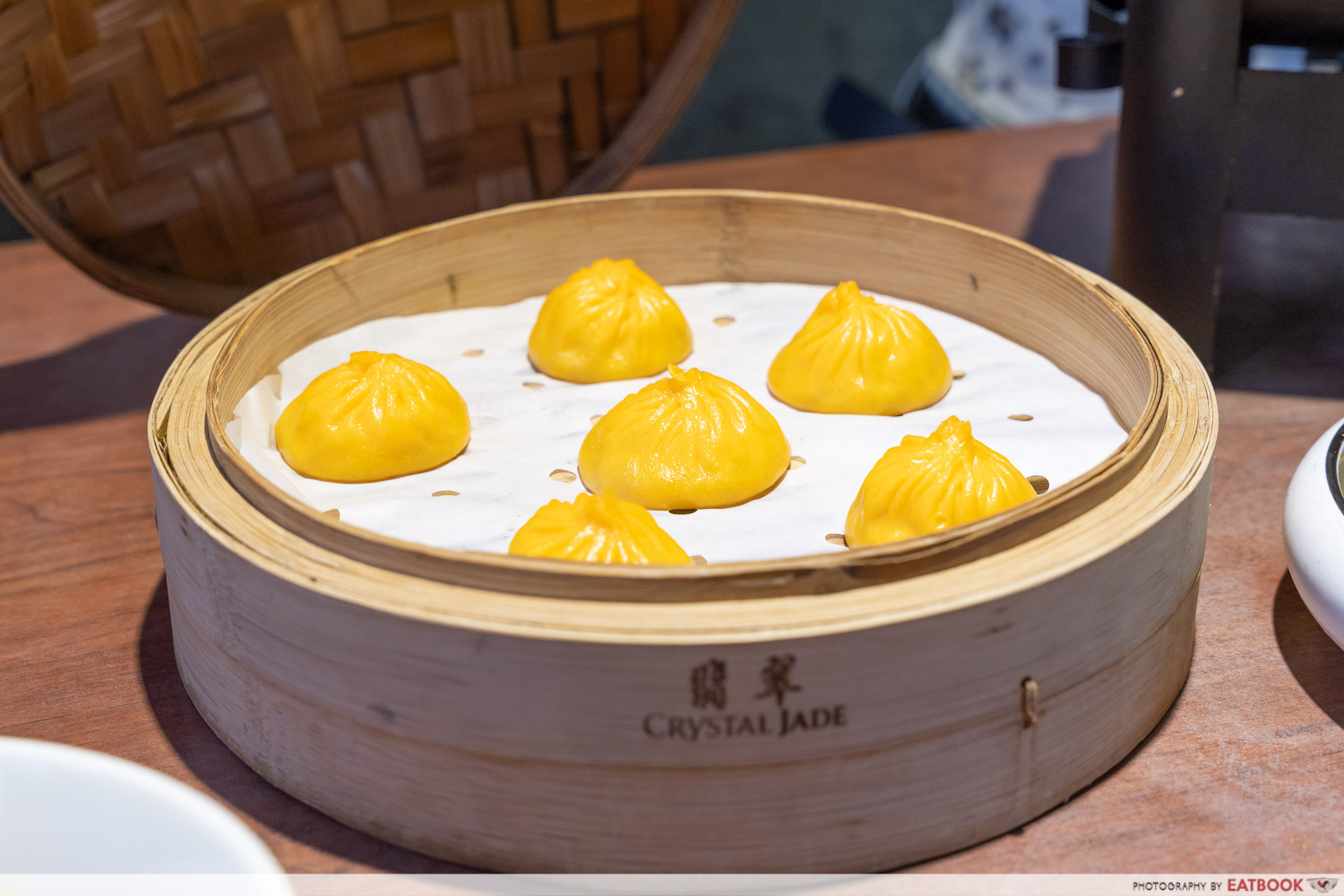 Joining their slew of flavoured XLBs is a new Steamed Prawn & Cheese Xiao Long Bao (U.P. $15.90++/$24.90++), which comes with fillings of fresh prawns and mozzarella cheese, masterfully enfolded within their thin dumpling skin. If you're an XLB lover, definitely give this creamy dumpling a try.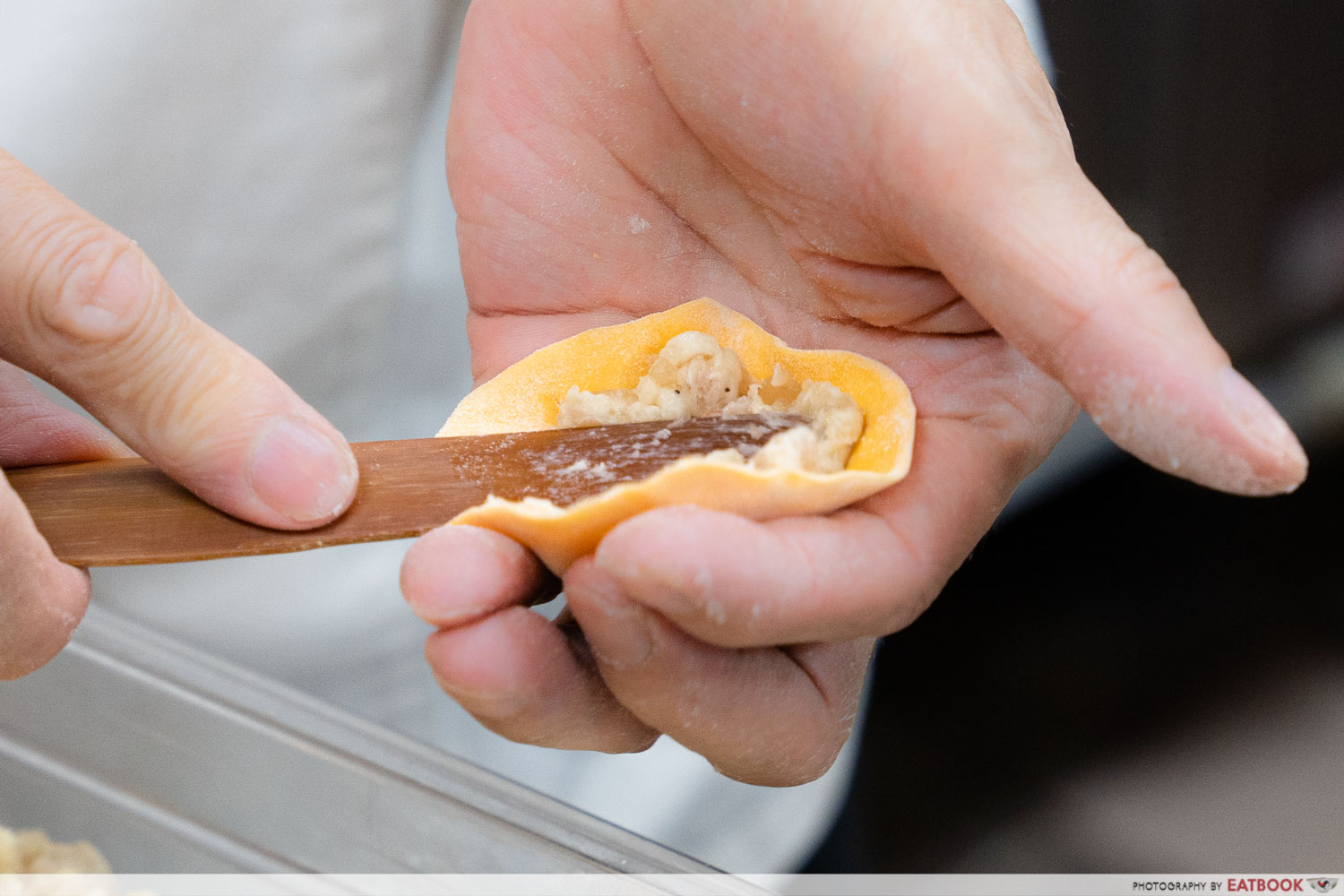 As part of a new weekday-only promotion, with any main ordered, this new flavour will be available at a discounted price of $8.90++ for six pieces. 
Other signature dishes on promotion include the Chilled Sous Vide Boneless Chicken Thigh Szechuan Style (U.P. $12.90++).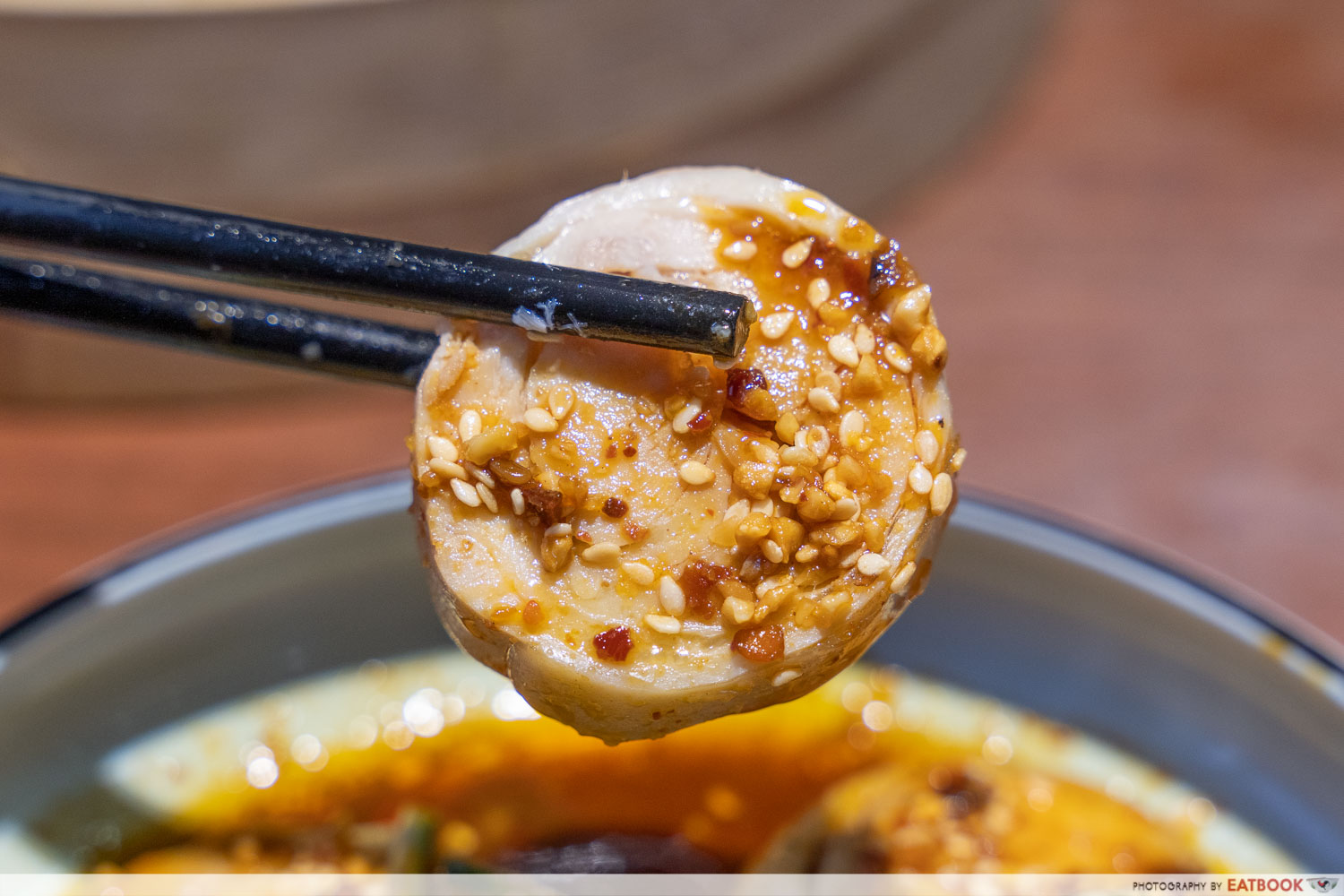 This chilled dish sees tender chicken medallions dressed in a numbing mala sauce, then topped with nutty sesame seeds, as well as slices of cucumber for a pop of freshness. If you're a fan of Sichuanese kou shui ji, you'll love this.
Plus, this will only cost you $7.90++ with the new promo.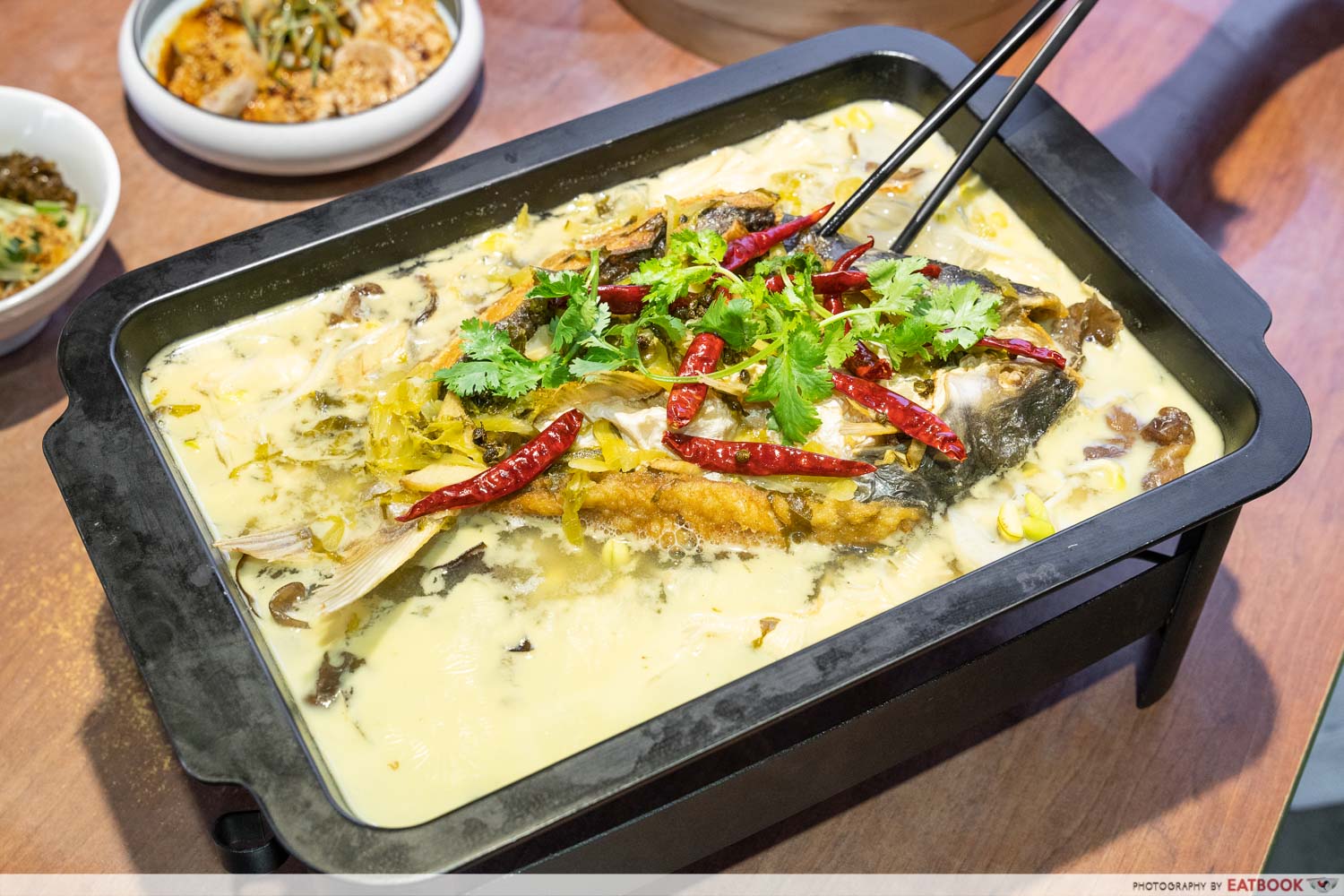 Crystal Jade is also hopping on the Chongqing grilled fish train with their two new Grilled Patin Fish dishes. The Pickled Mustard Green Grilled Patin Fish (U.P. $56.90++) gets its rich and complex flavour from mustard seeds, dried red chilli, preserved vegetables, and deep-fried garlic chips. With the promo, this dish only costs $35++.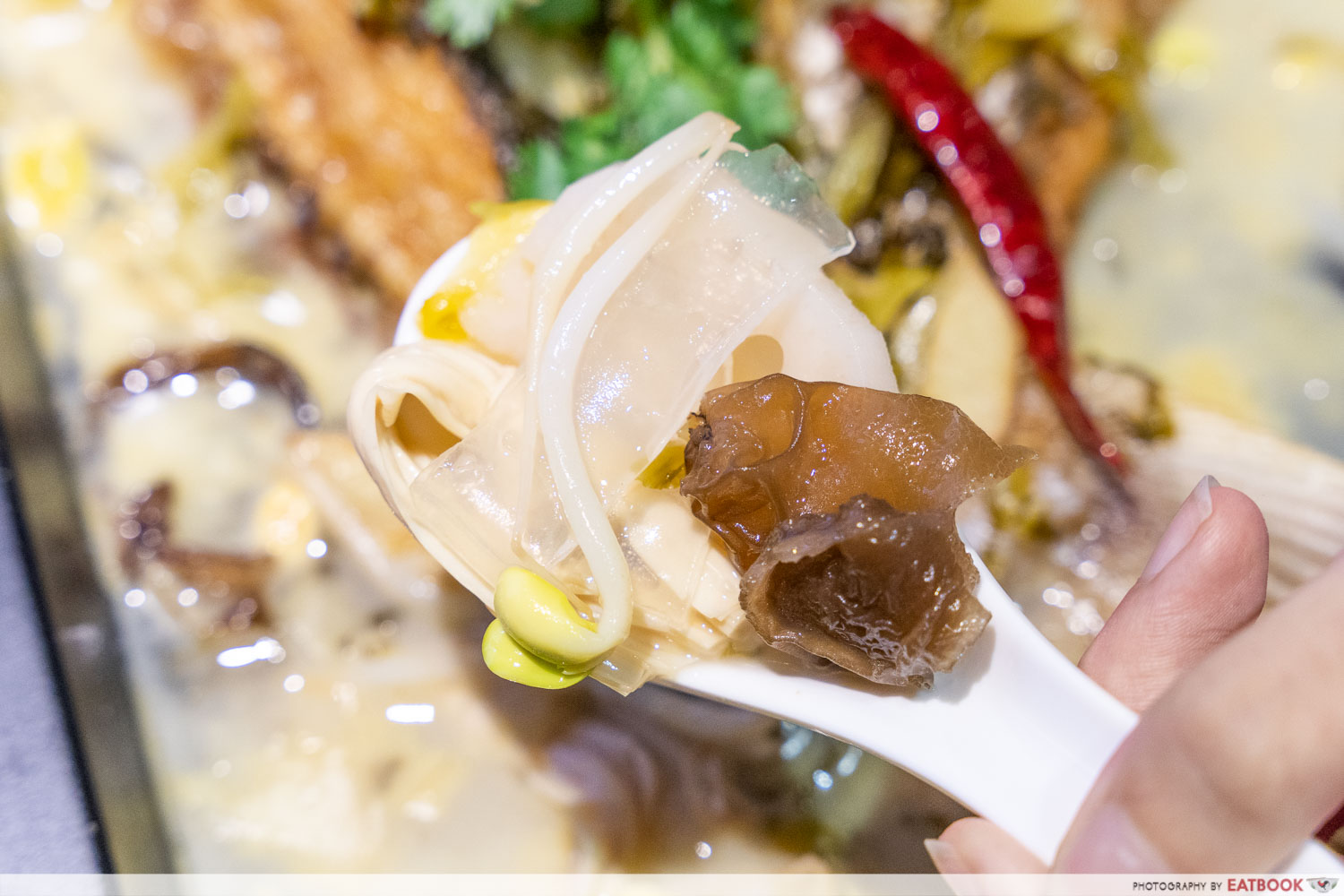 Besides an entire grilled Patin fish, it is also served with beancurd knots, crunchy lotus root, black fungus, and chewy flat mung bean noodles, among others.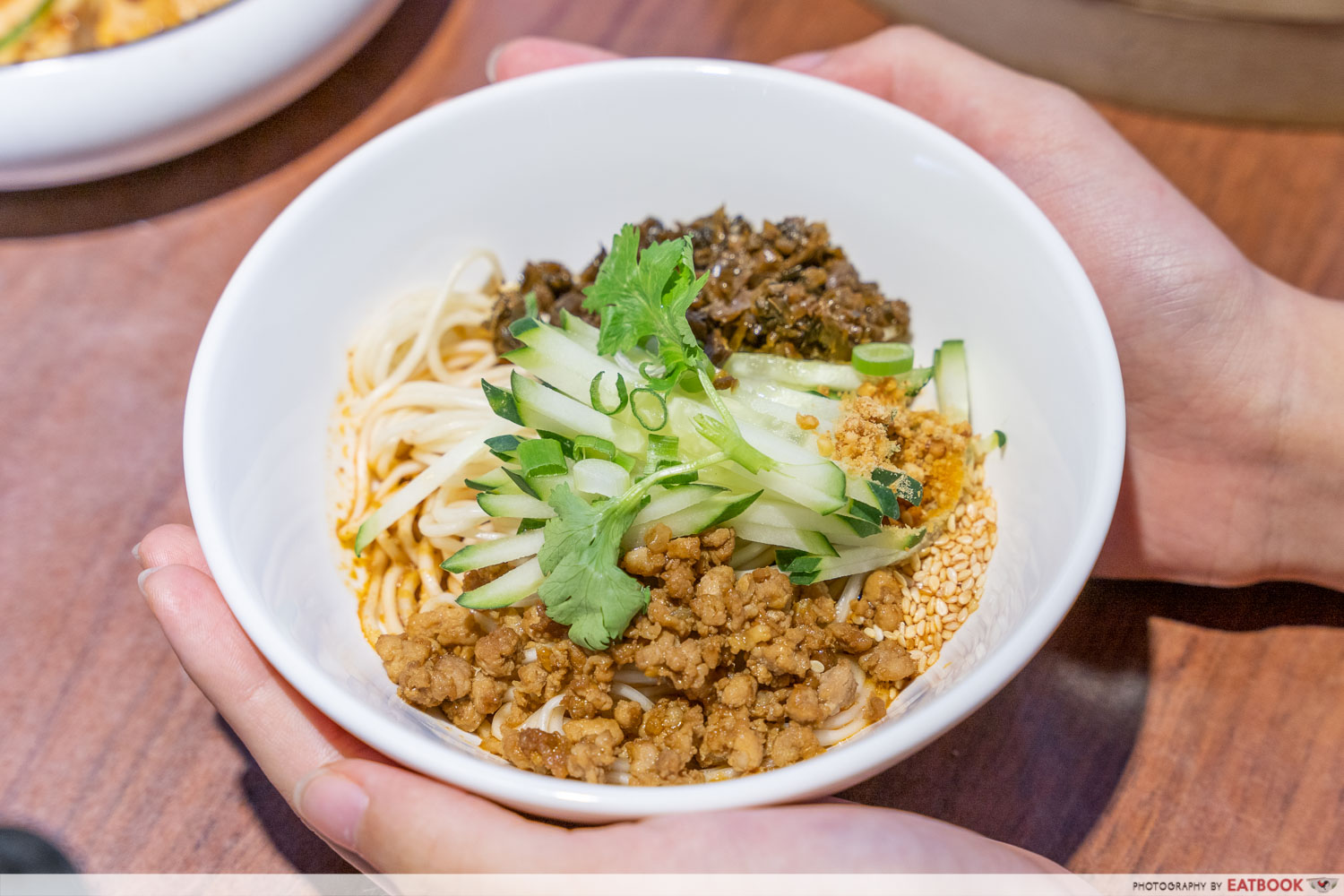 If you're already feeling just about full but still want to have a taste of Crystal Jade's popular la mian, we would recommend the new Dry Dan Dan Small Bowl La Mian (U.P. $6.90++).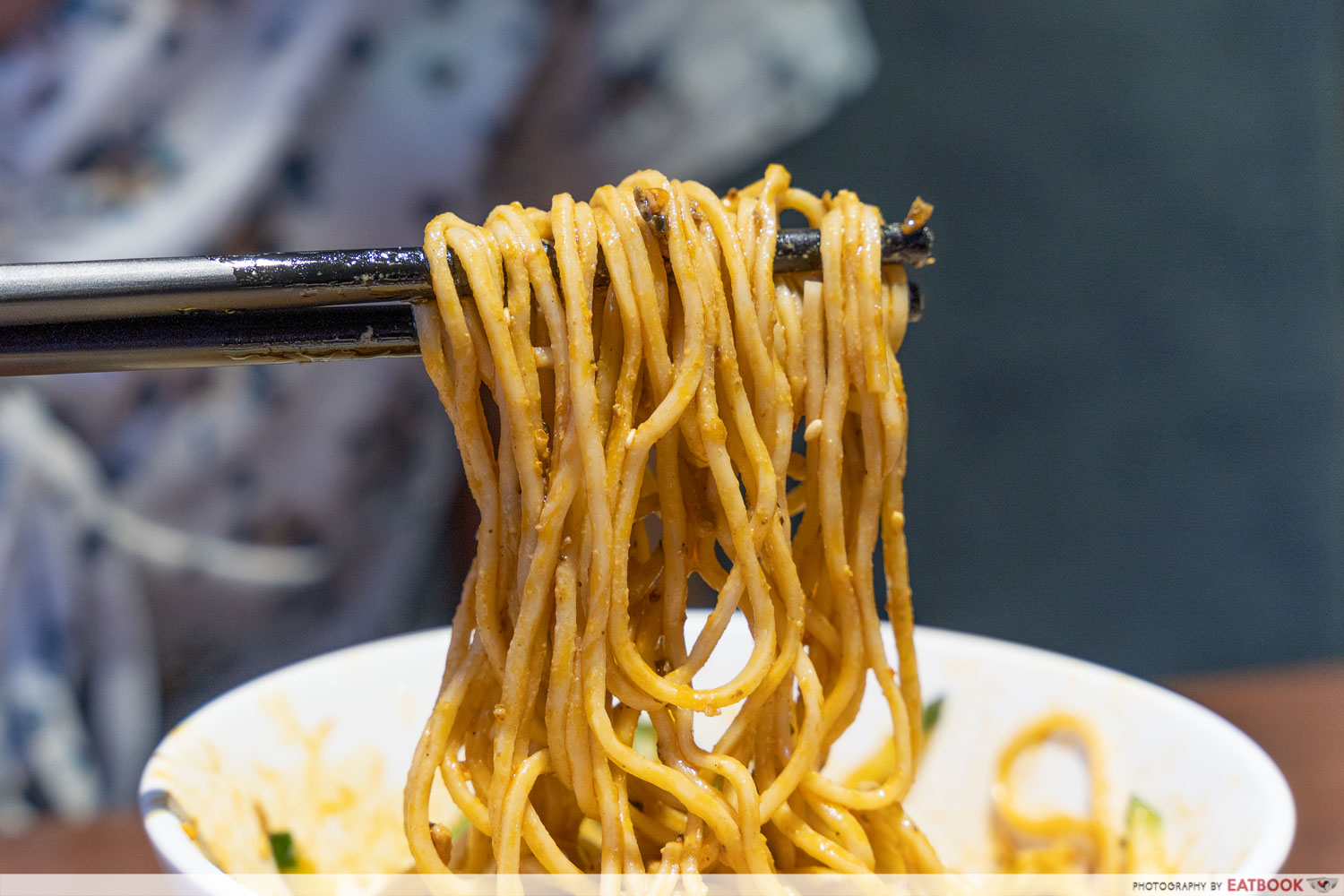 Here, QQ la mian noodles come topped with minced meat, preserved greens, sesame seeds, and sliced cucumber. Mix the noodles up with the piquant sauce, laced with Sichuan peppers, and enjoy how layered the flavours of this humble dish are.
A smaller portion than their regular bowl, this item is also available in a Chong Qing (U.P. $6.90++) flavour and with Pickled Mustard Green Soup (U.P. $7.90++). 
Order any main dish and enjoy these dan dan noodles for just $3.90++!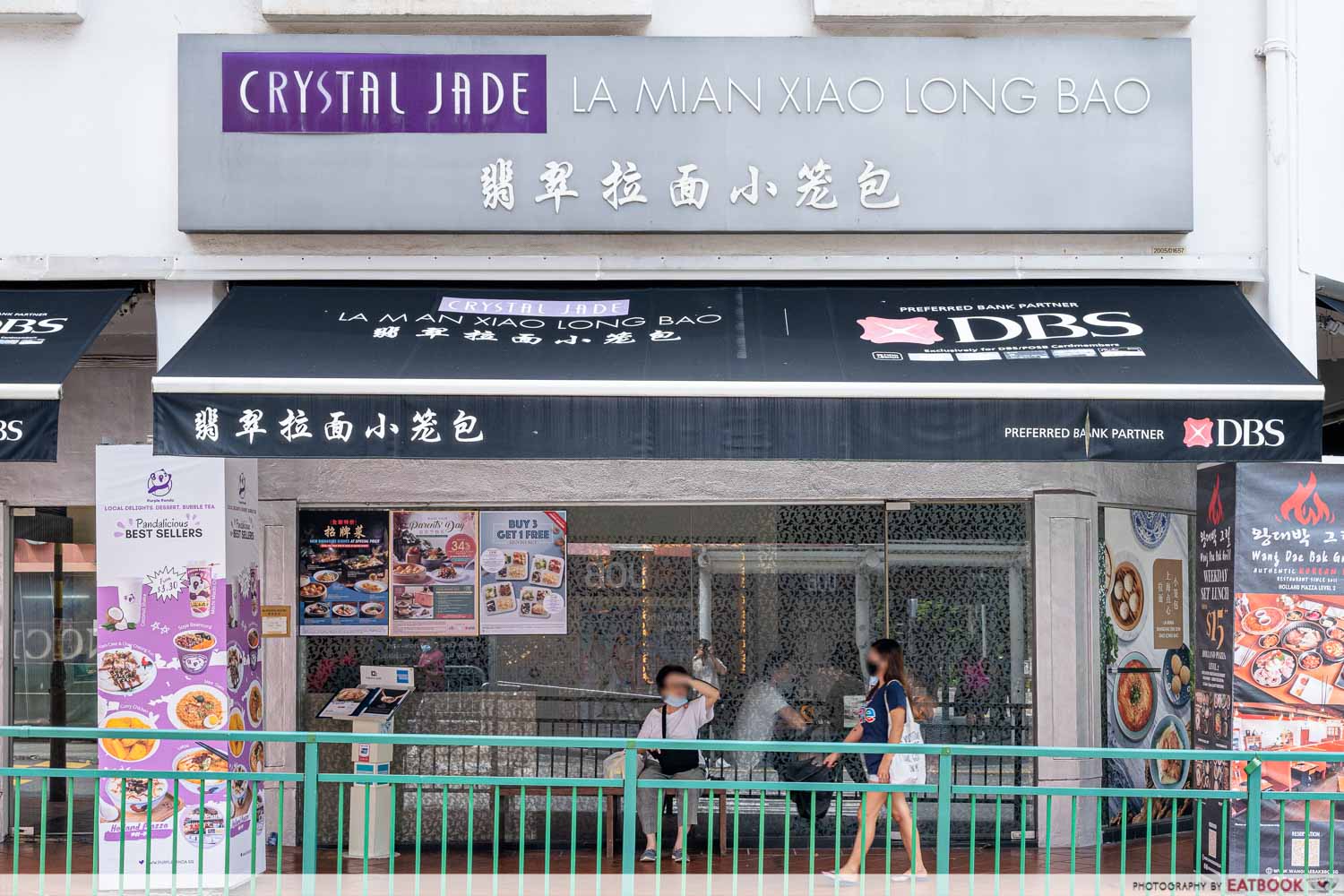 The new menu is already available at all Crystal Jade La Mian Xiao Long Bao outlets except the Terminal 1 outlet, as well as Crystal Jade Jiang Nan at VivoCity, so quickly head down to get your fix of XLB and dan dan mian! 
Photos taken by Melvin Mak. 
This post is brought to you by Crystal Jade.