---
Jeepers creepers Batman! It's a bad review!
---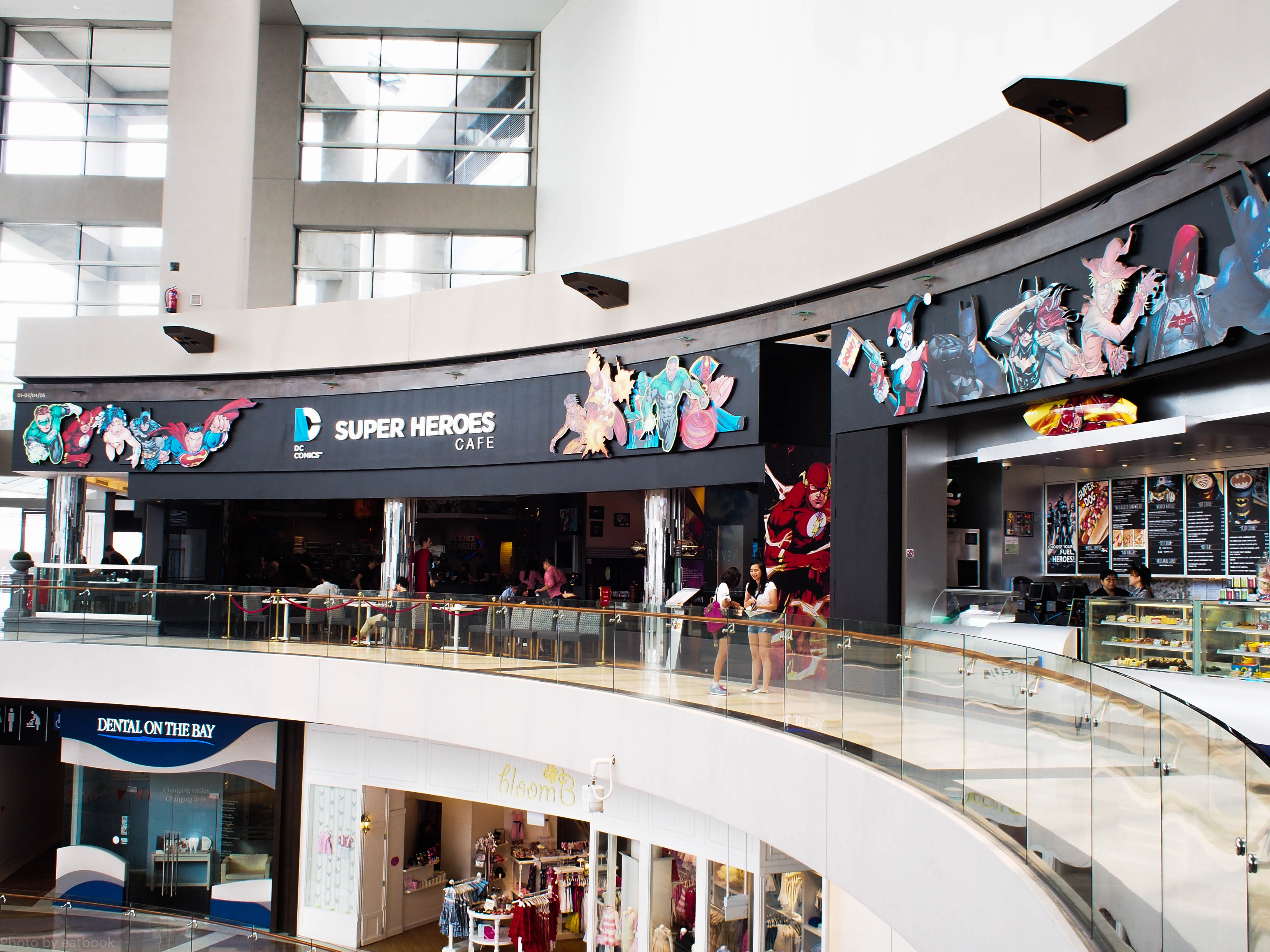 I'm a huge DC fan, I was the kid that sat eagerly in front of the TV every weekday at 5pm to catch Batman. I've seen every episode of Justice League and Justice League: Unlimited at least twice! There's literally no bigger fan of DC in the office than me.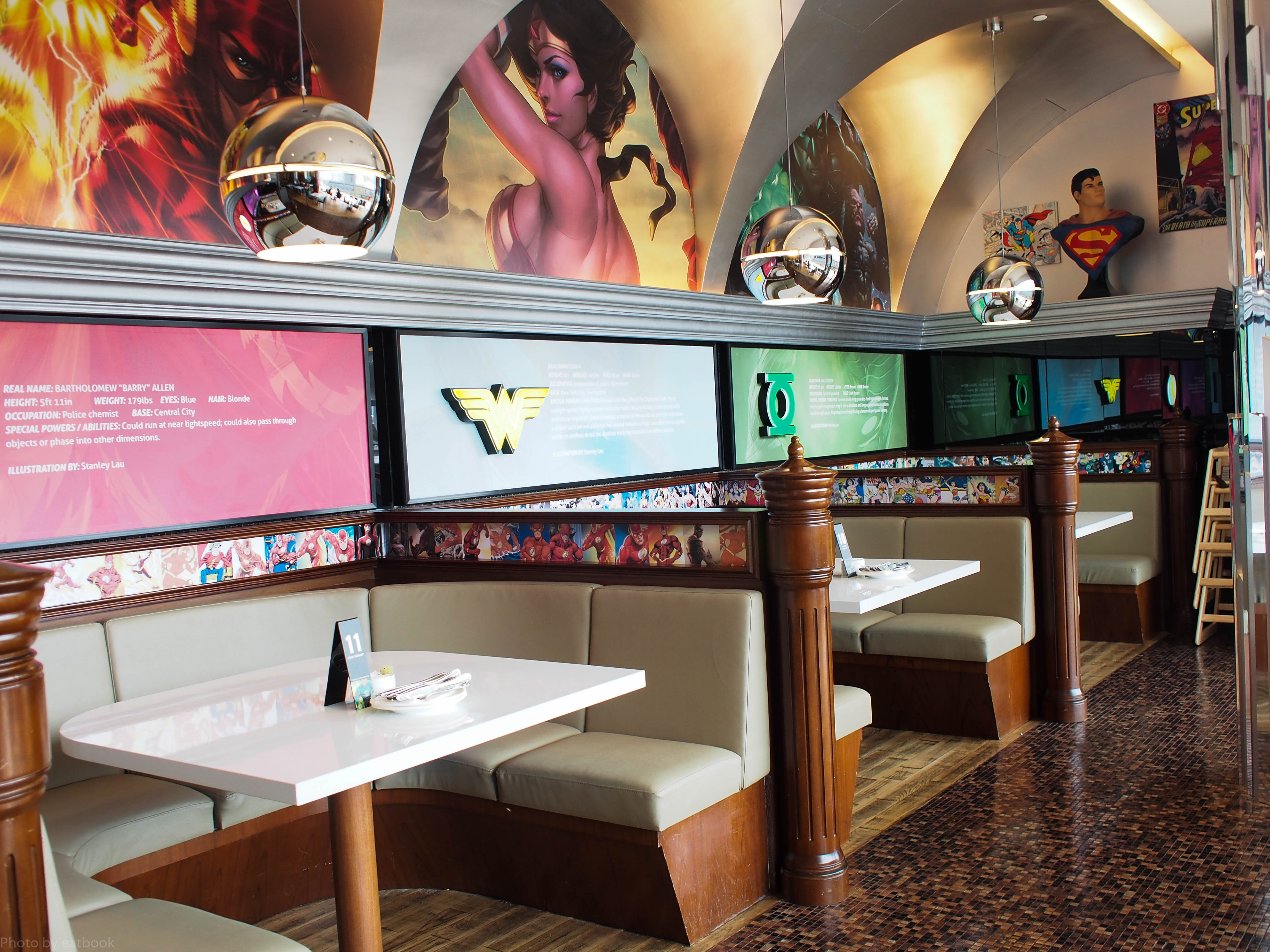 I really wanted to like this place but alas it was a disappointing experience. I never expected food that would blow my mind from a super hero themed cafe, but even then, nothing short of Batman appearing out of nowhere and asking me to be his Robin would have saved the experience. Then again, they have only been open for about a week, so you want to take this review with a grain of salt, a lot of salt.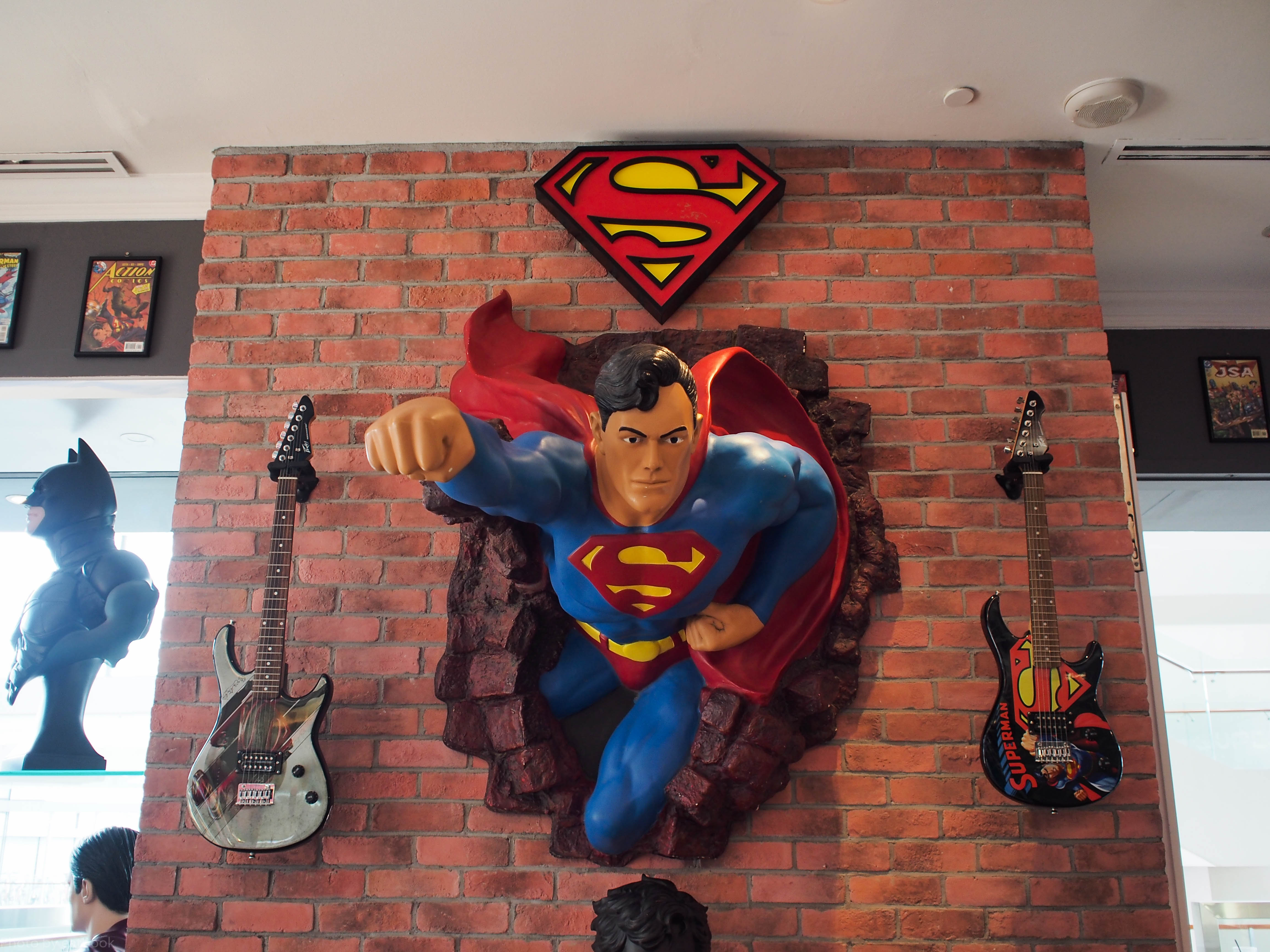 I will say this though, the place does have somewhat of a superhero feel to it statues, figures and various forms of superhero memorabilia adorn the walls. Even the salt and pepper shakers were cute little figures of your favourite DC heroes, and they make a great photo op if you like to take pictures of food.
There's also a DC store attached to the cafe where you can shop for t-shirts, and various superhero related knick knacks.
---
Service
---
I went in expecting excited and enthusiastic staff, after all it's a superhero cafe, and the service in a restaurant does so much to set the tone of the experience. Instead they just felt bored mostly, and I could scarcely detect a modicum of joy in their souls.  
Bonus Tip: If you wear a superhero t-shirt there you'll get a door gift. Just make sure it's a DC hero.
---
Food
---
Chicken Quesadillas $14.90
---

Probably the plainest tasting Quesadillas I've ever had, it was desperately crying for some seasoning. Thankfully my Batman salt shaker was there to save the day, but even he couldn't save it from the evil clutches of  blandness.
---
The Dark Knight Burger $25.90
---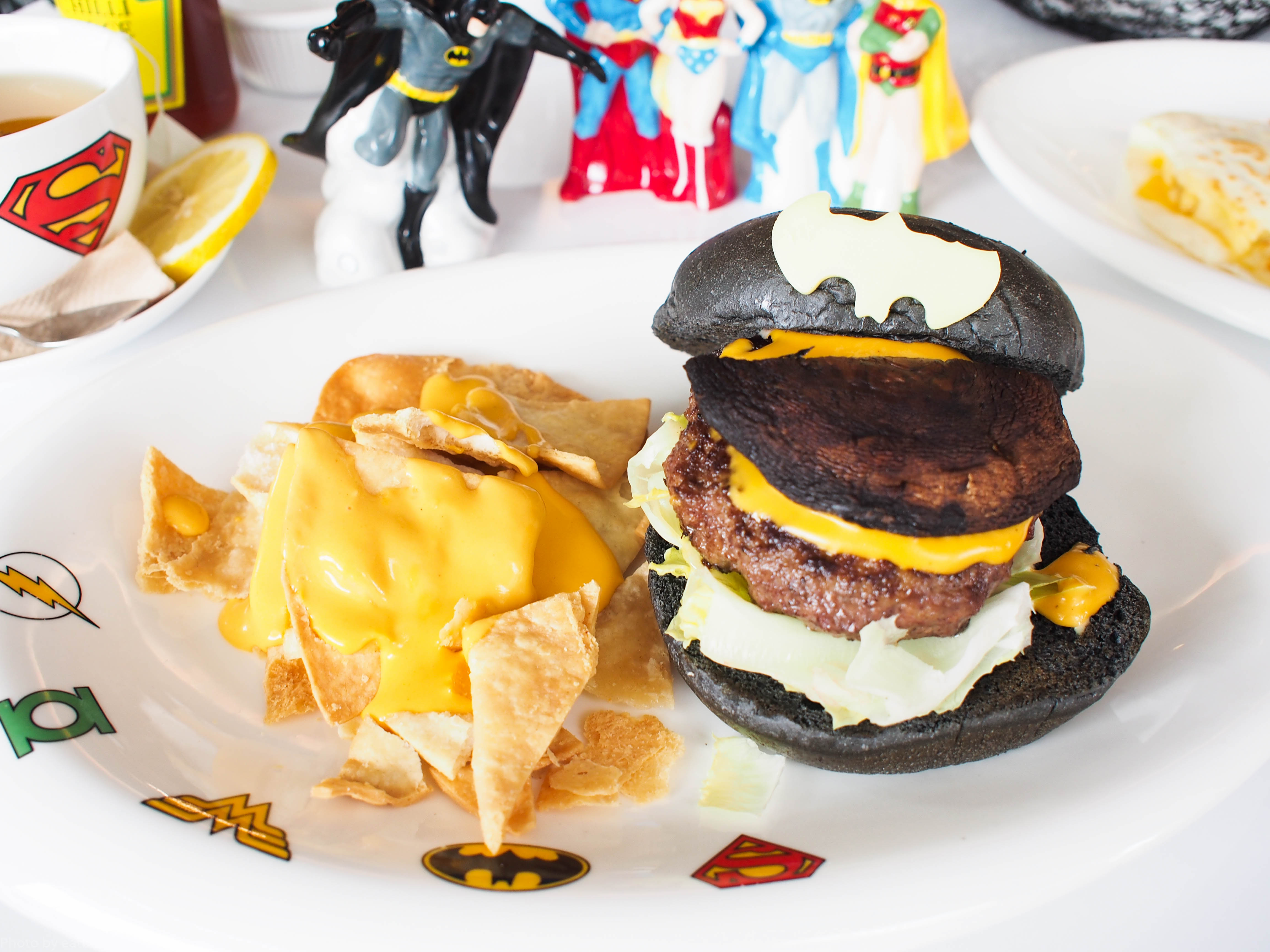 This one wasn't all bad, the patty was a little dry, but at least the flavour was there. The buns were just too big for a patty that size though, it wasn't satisfying biting into it to say the least. The burger also comes with "nacho chips" which had a really strange flakey texture, and it just tasted like crispy flour. If you're craving for a good burger, take a walk round the corner, top up a dollar or so for a nice pork belly burger at DB Bistro and Oyster Bar for $27. You'll be happier.
---
Suicide Squawk $22.90
---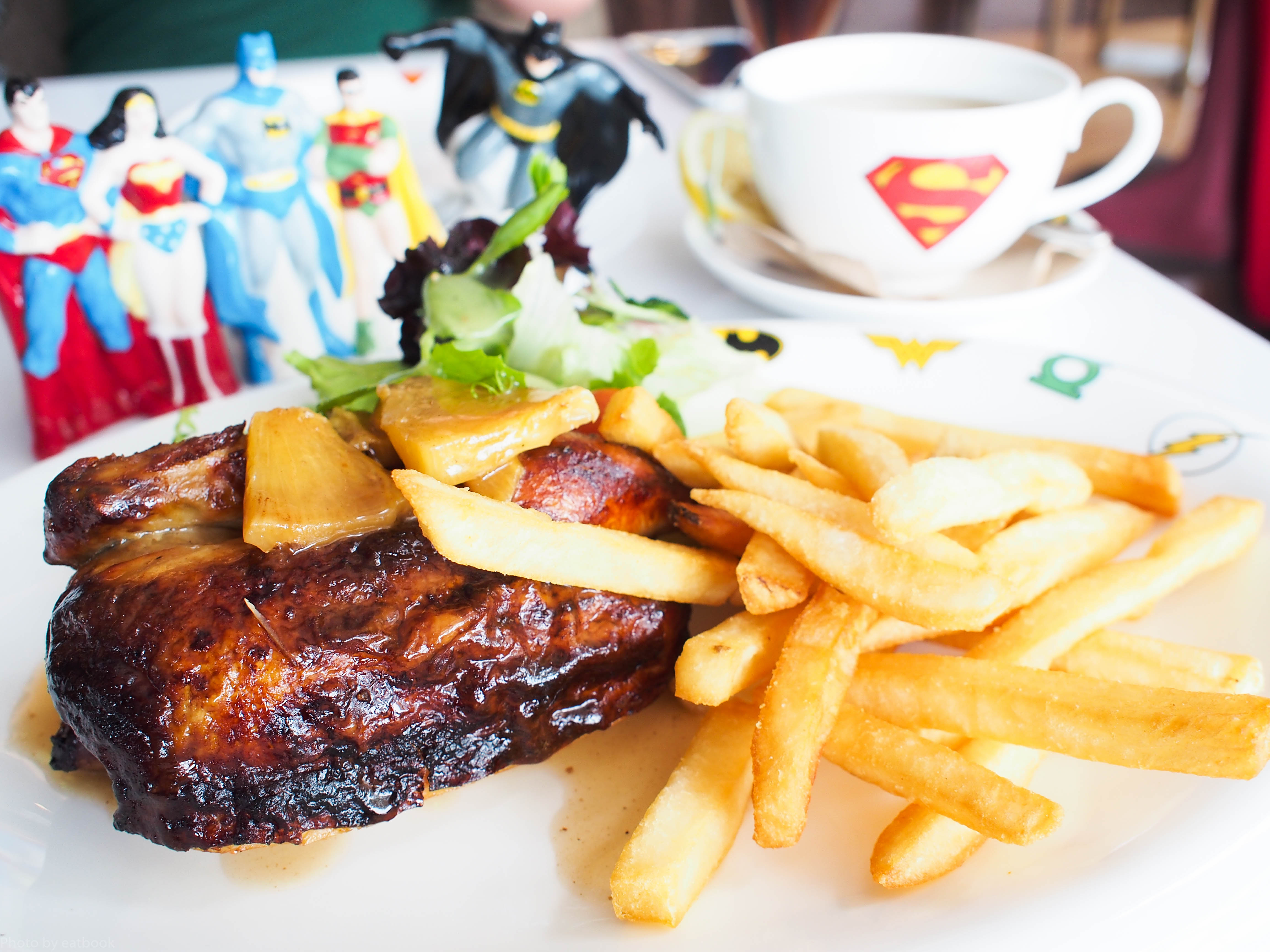 Cutting into it and listening to the crunch of the skin gave me hope, but unfortunately the chicken was dry and grainy. It could have definitely benefitted from a brine of some sort. The random pineapple slices were a bit of a head scratcher too, and came off as really random.
DC Super Heroes Cafe Review
Summary
Pros
– Your kids will like it
Cons
– Dry food
– Lack of seasoning
– Quality does not live up to price
Opening Hours
Daily: 10:30am – 11pm
Address
2 Bayfront Avenue, L1-03/04/05 Bay Level
The Shoppes at Marina Bay Sands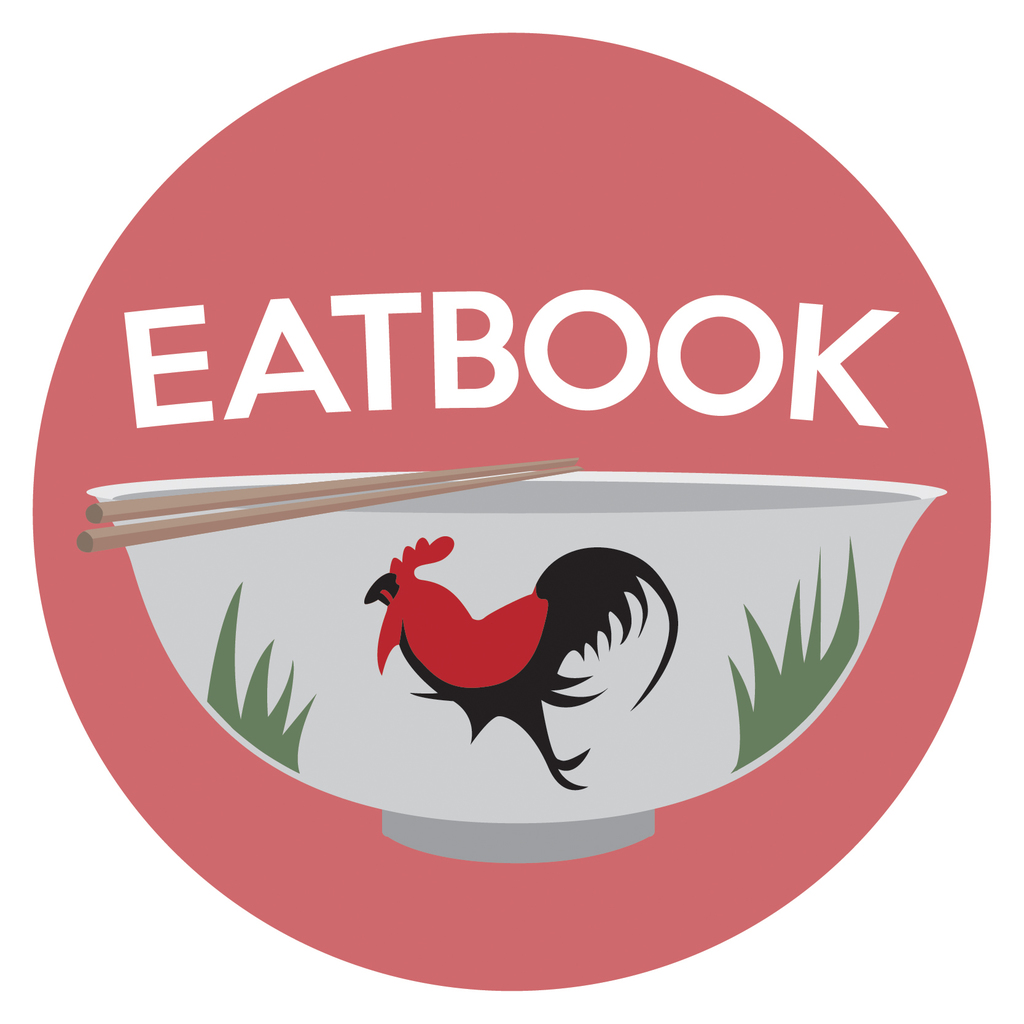 Drop us your email so you won't miss the latest news.