Do & Me with old-school Western dishes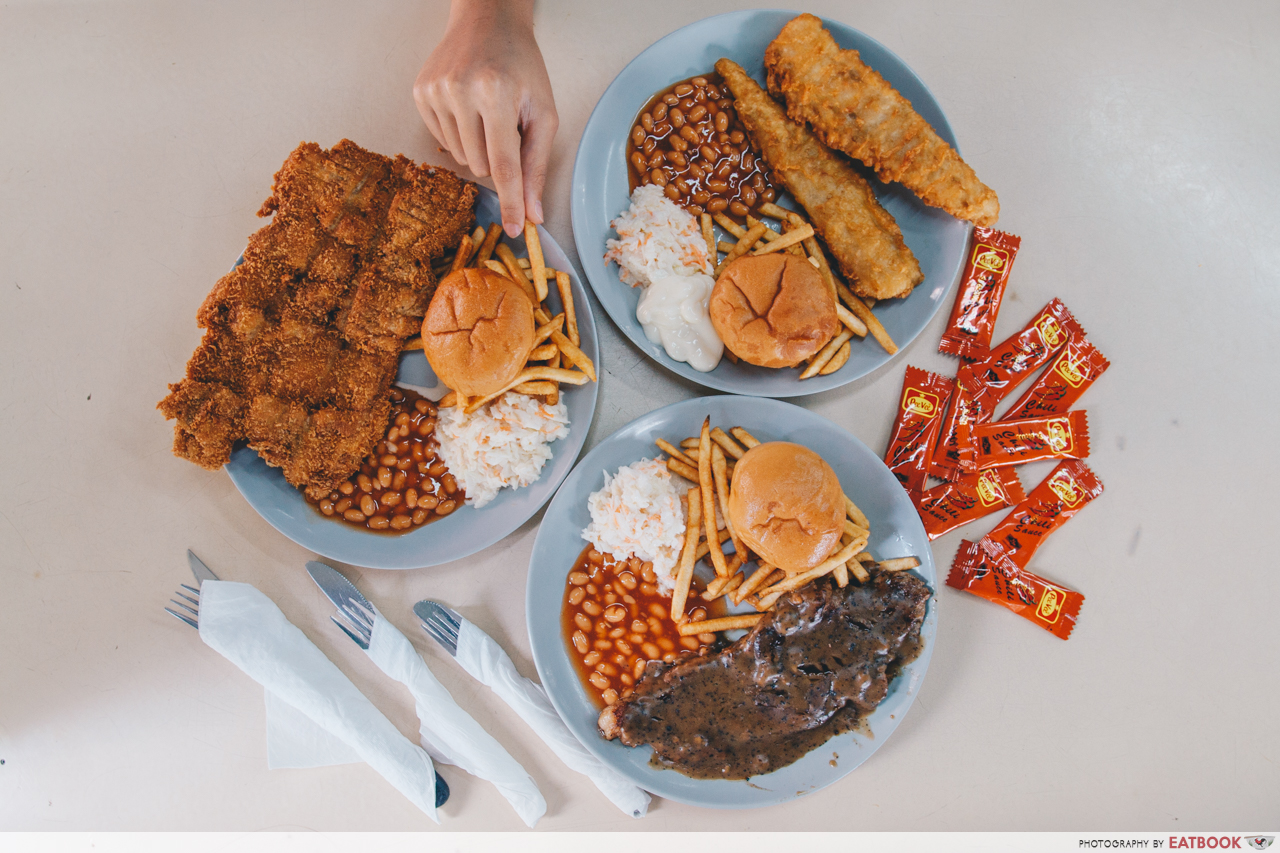 It is always a joy to find places in Singapore serving affordable food with generous portions. Do & Me was introduced to us by a colleague, who said you will find a chicken cutlet "bigger than the size of anyone's face". Hearing that, we decided to head down to see it for ourselves.
Food at Do & Me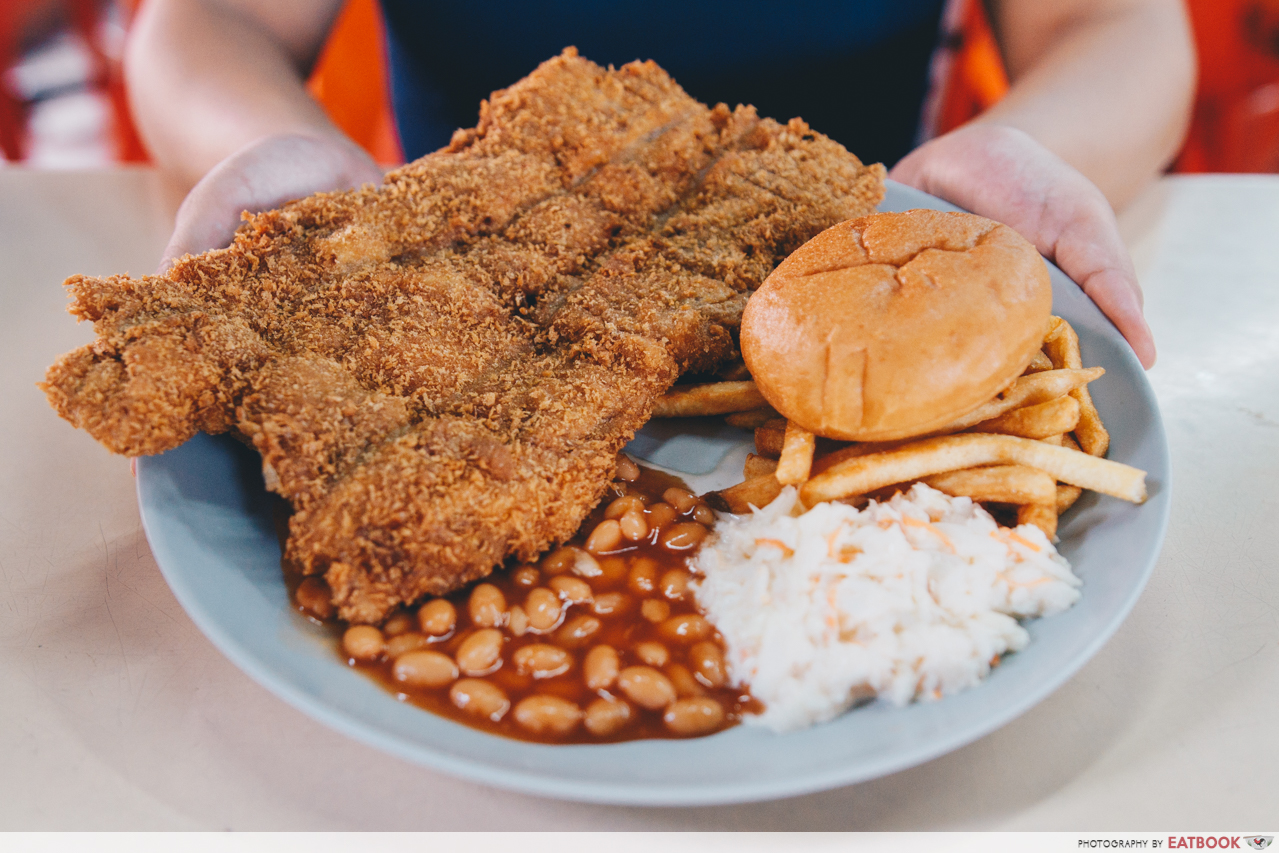 We ordered a Chicken Cutlet and it was indeed mammoth-sized, proving to be as huge as, if not bigger than the size of our faces. The plastic plate could barely even contain the entire piece, along with the sides it came with. For such a large quantity at only $6.50, it puts many other Western stalls to shame.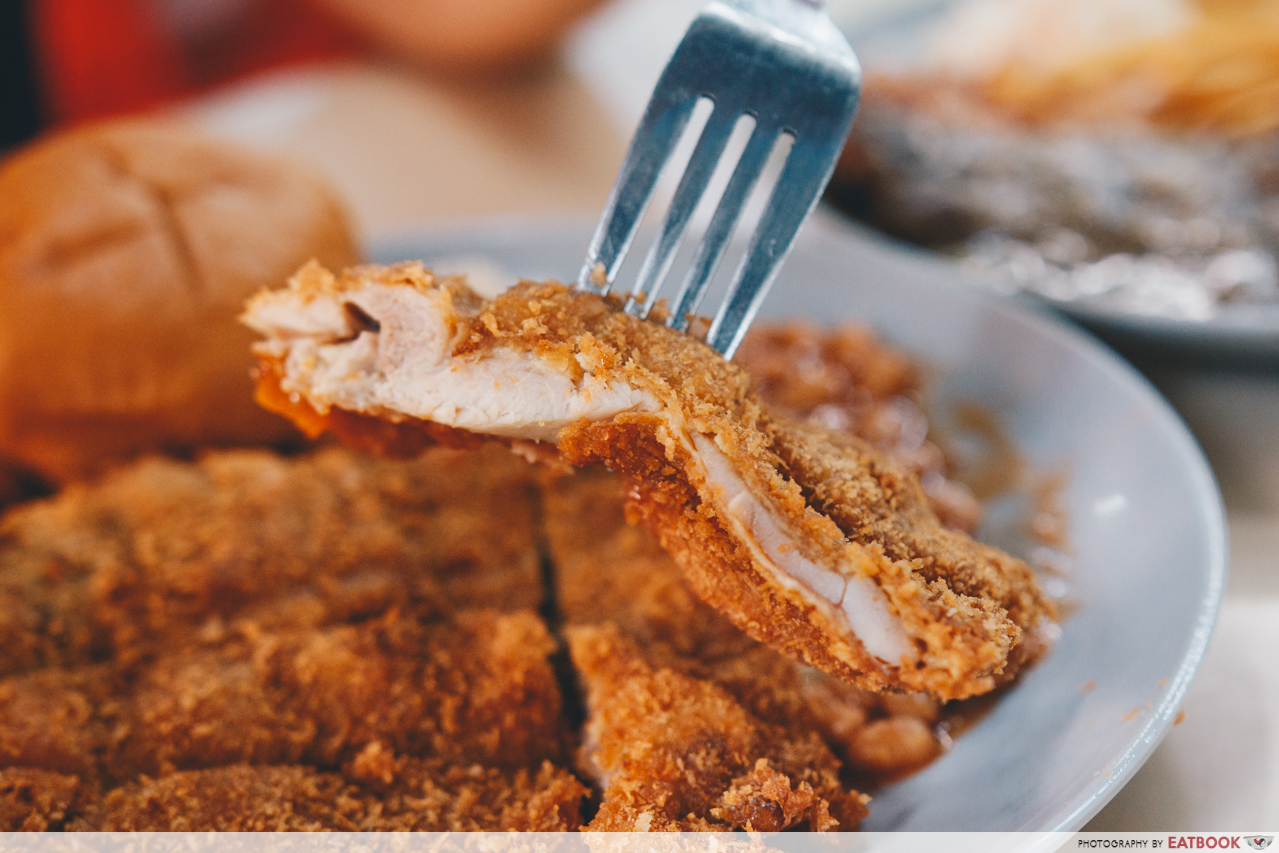 After cutting into the chicken cutlet, we found that its size might be attributed to it being pounded flat before being dipped into a batter to be fried. Cutting the chicken into slices revealed an uneven layer of meat – one side was thick, while the other was thin. Regardless, a flavourful batter is always a nice bonus. And the one at Do & Me was not only crispy, but also had a subtle peppery flavour apparent in each bite.
We also got the classic Fish & Chips. The portion was not as big as the chicken cutlet, but for $6 it was still more value-for-money than many other Western food stalls'.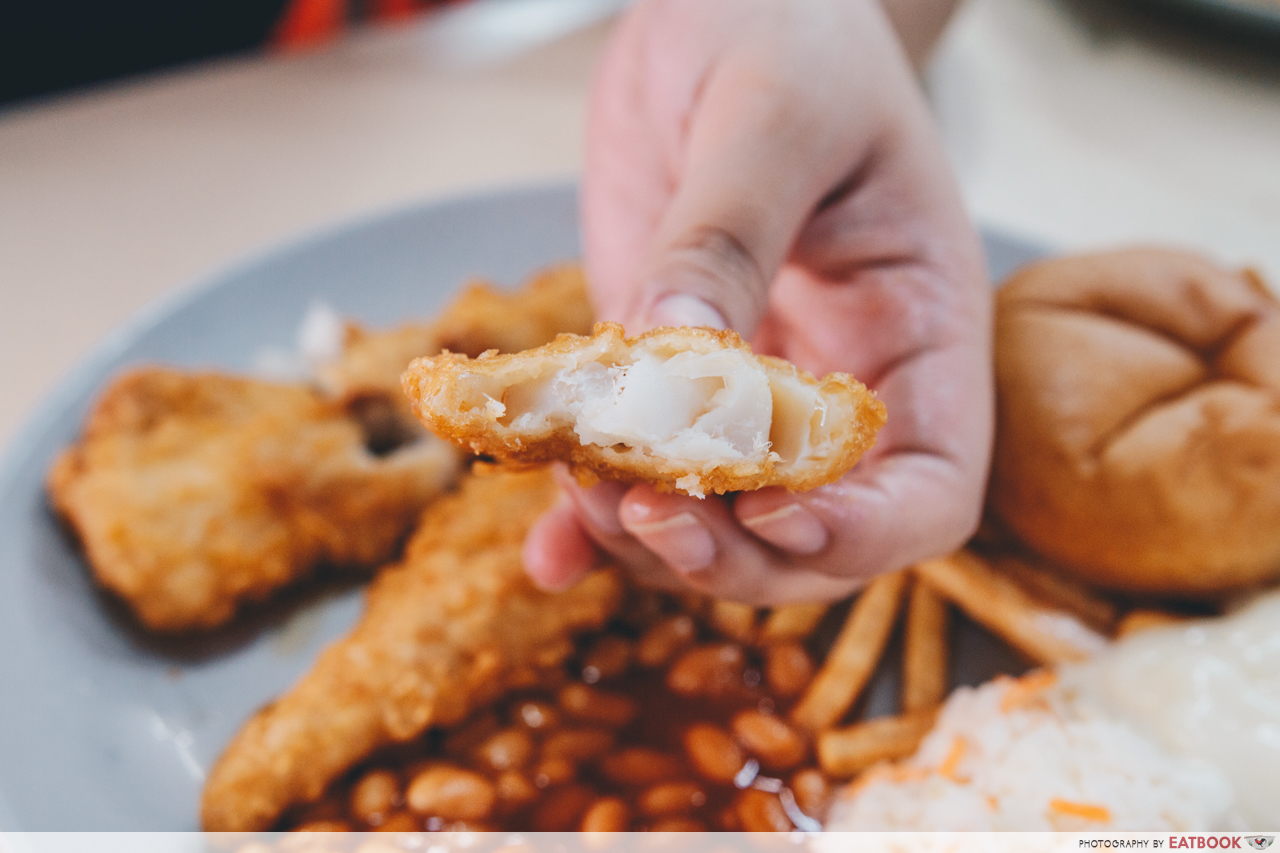 Unlike the chicken cutlet, the fish was not breaded. The batter was plain and thick, and still held a good crunch despite us snapping pictures of the food for a while. Well-seasoned and chock-full of meat, the batter contrasted deliciously with the soft, flaky fish. This dish is evidently popular amongst kids, as we witnessed a string of primary school students ordering it while we were there.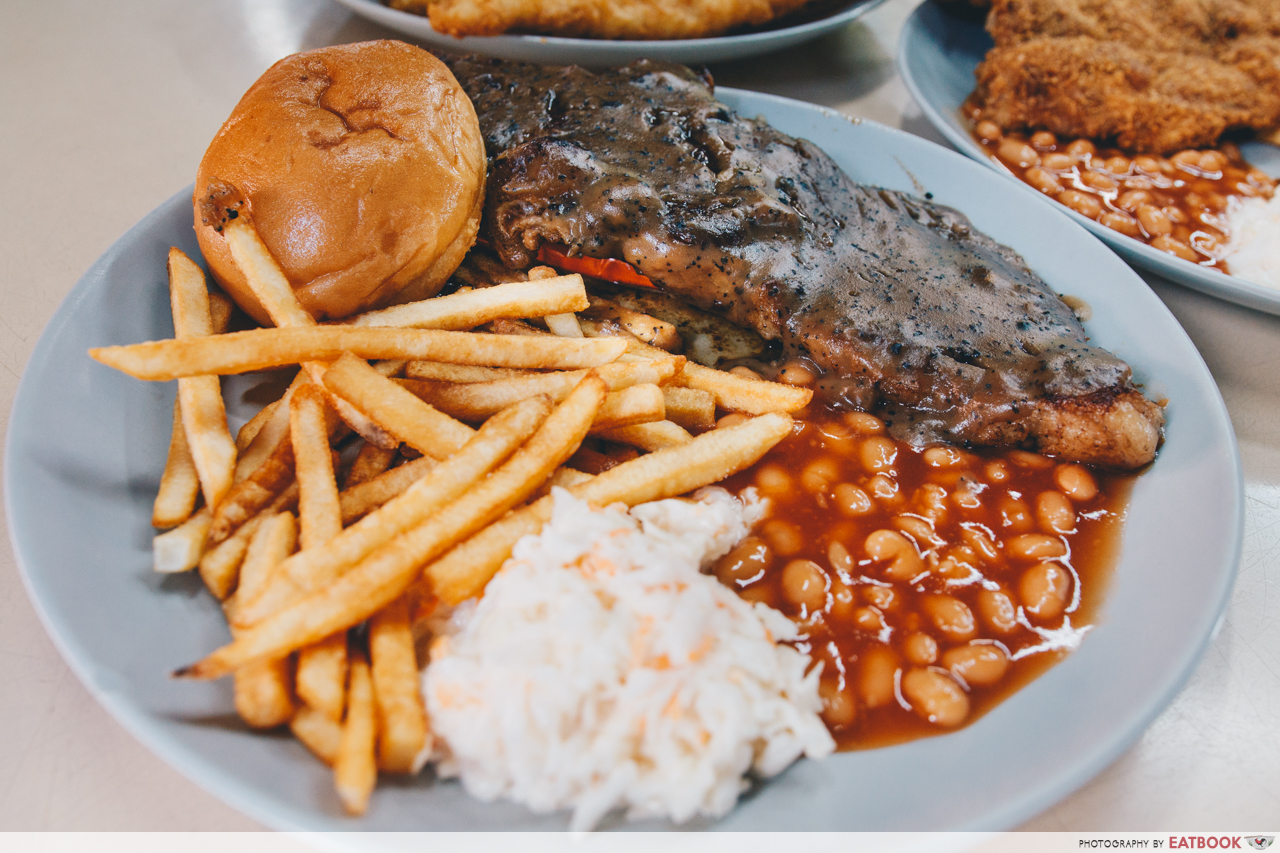 We got the chicken, we got the fish, and we can't miss out on the Black Pepper Beef Steak.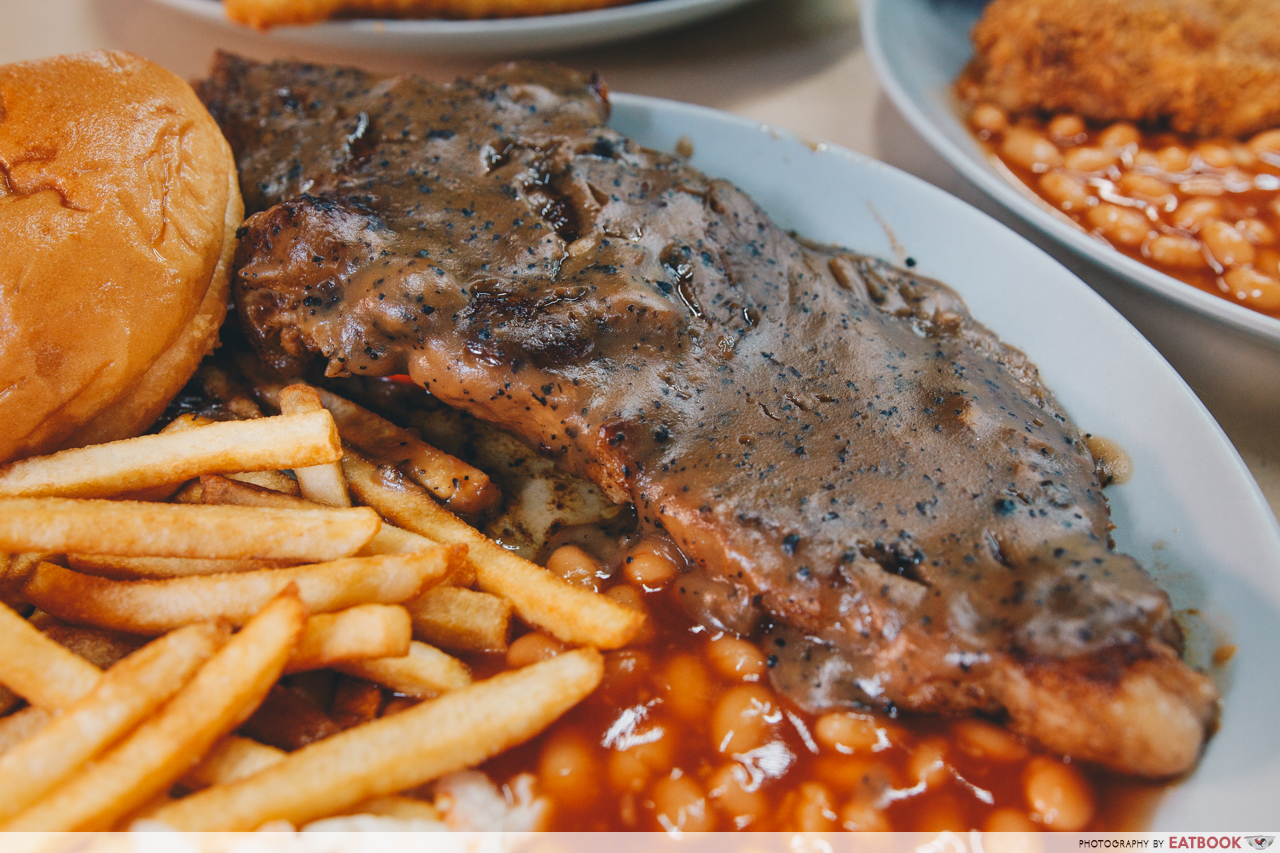 $9 gets you a steak the length of your palm, drenched generously in a thick black pepper sauce. The black pepper beef steak was filling and tasted very comforting, harking back to special Sunday dinners at home. The only downside was that the steak was a little overcooked, making each mouthful tough to chew.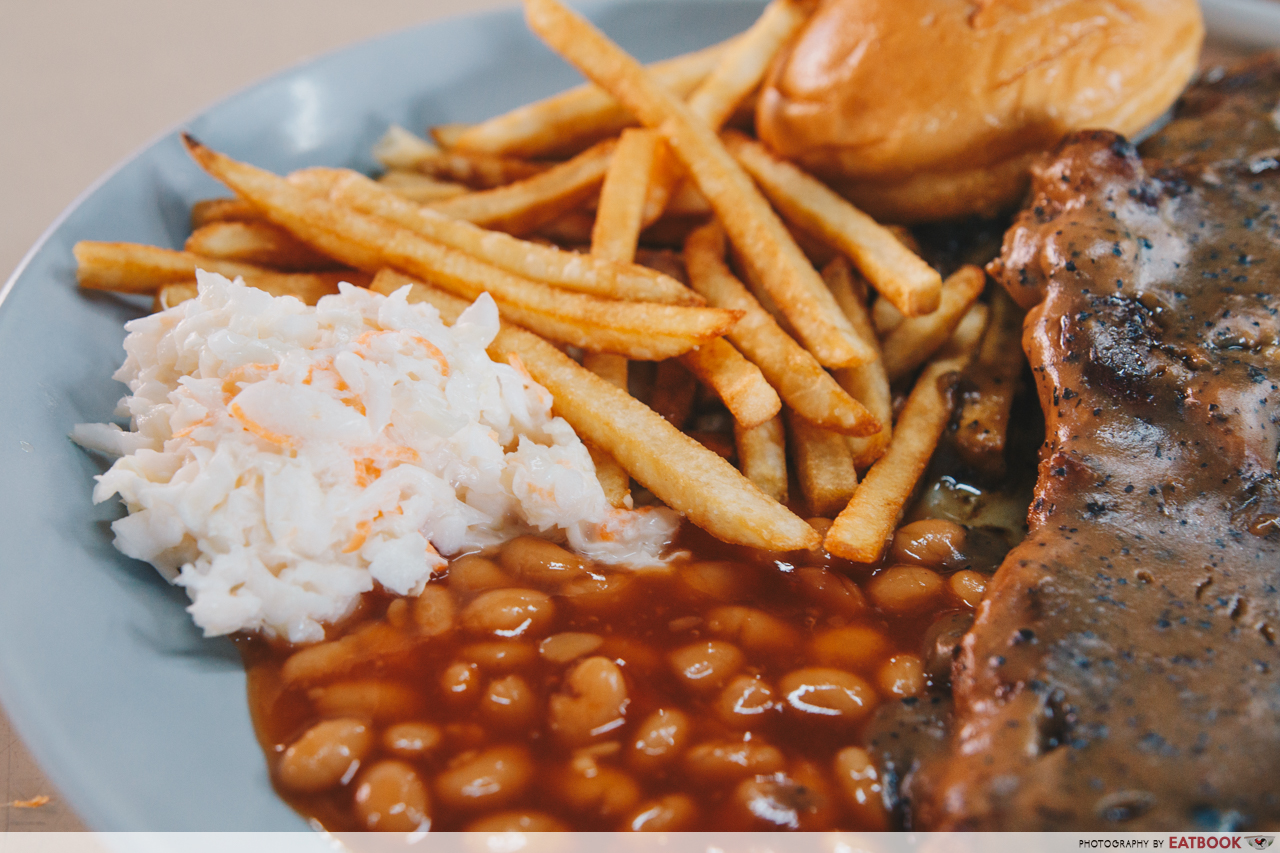 All three dishes came with the same sides – coleslaw, baked beans, fries and a toasted bun. Our favourites were the coleslaw, which had the right ratio of crunchy veggie to dressing, and the moist and fluffy toasted bun.
Ambience at Do & Me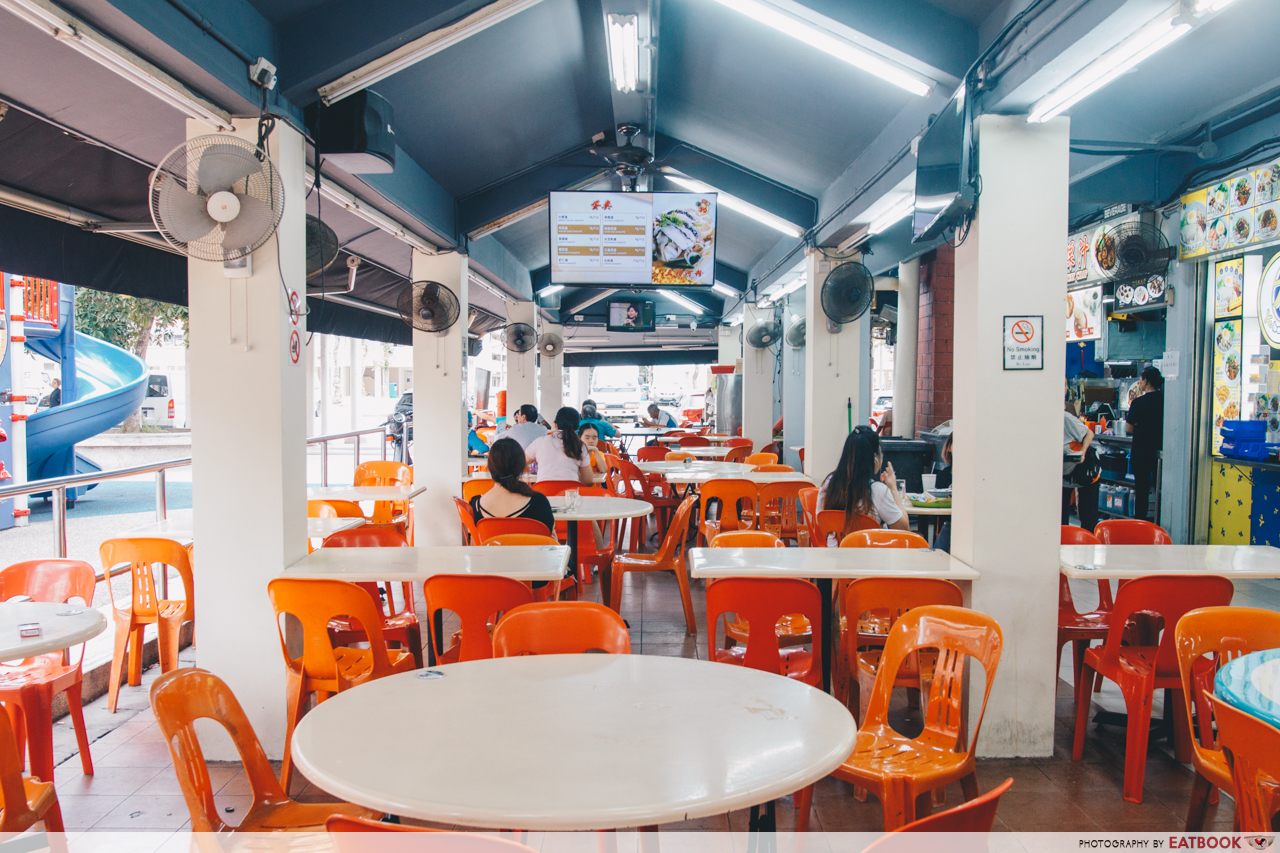 Located deep within the HDB blocks at Yishun Avenue 4, Do & Me is hidden in plain sight. But when you head towards the heart of the estate, you will be able to spot the coffee shop, standing alongside other smaller mama shops and eateries. Even though it is located outdoors, you do not have to worry about breaking into a sweat as fans are installed at every row.
The verdict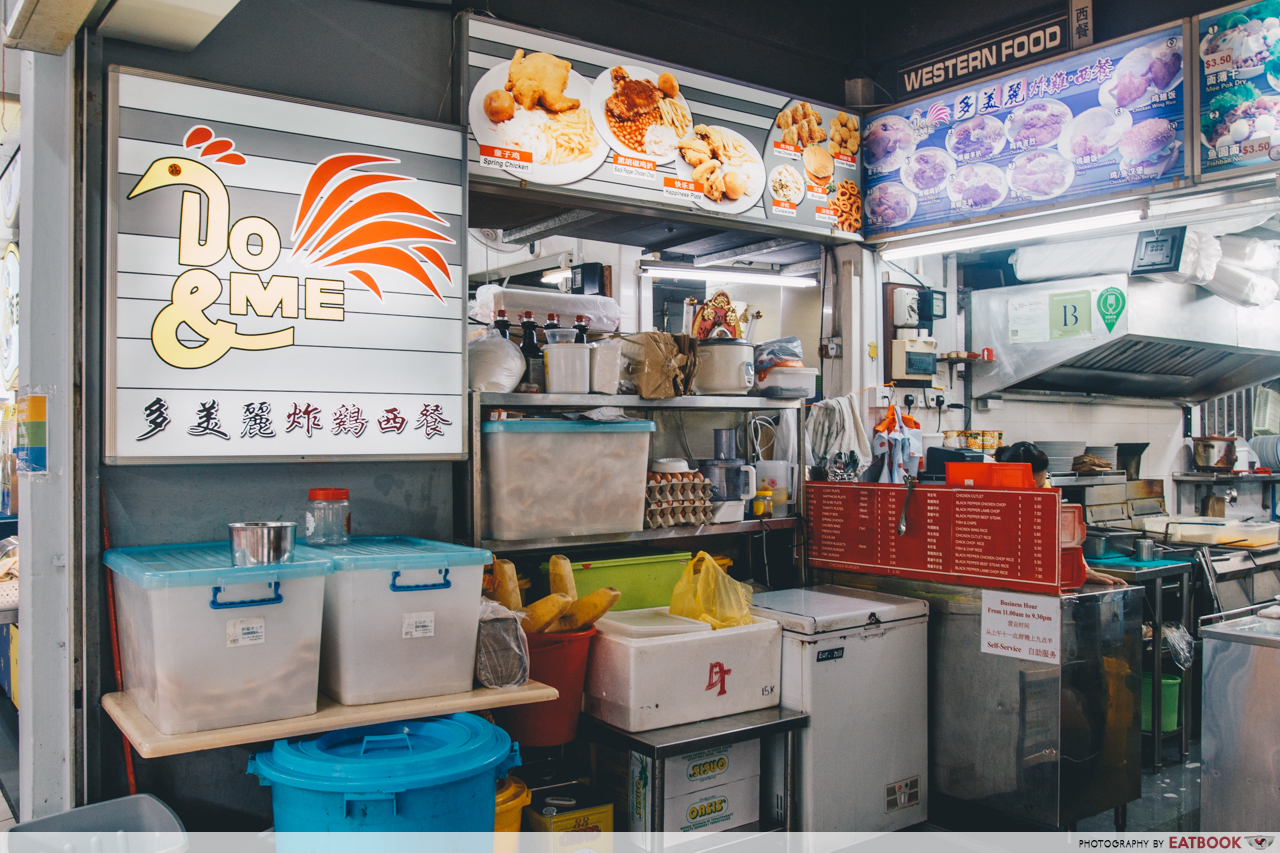 I love that old-school Western stalls like Do & Me still exist at neighbourhood coffee shops. Their generous portions make for easy dinner choices, especially when I'm looking to have my fill of hearty, fried food.
If you are looking for more value-for-money food around Yishun, check out our reviews for 51 Noodle House and Chao Yue Xuan Dim Sum.
Address: Blk 654 Yishun Avenue 4, Singapore 760654
Opening hours: Daily 11am to 9pm
This was an independent review by Eatbook.sg.
Summary
Pros
– Value for money
Cons
– Inconvenient location
Recommended Dish: Chicken Cutlet ($5.50), Fish & Chips ($6)
Operating Hours:
Wed-Sun 11am to 9pm
Address: Blk 654 Yishun Avenue 4, Singapore 760654