51 Noodle House has Japanese-fusion bak chor mee in Yishun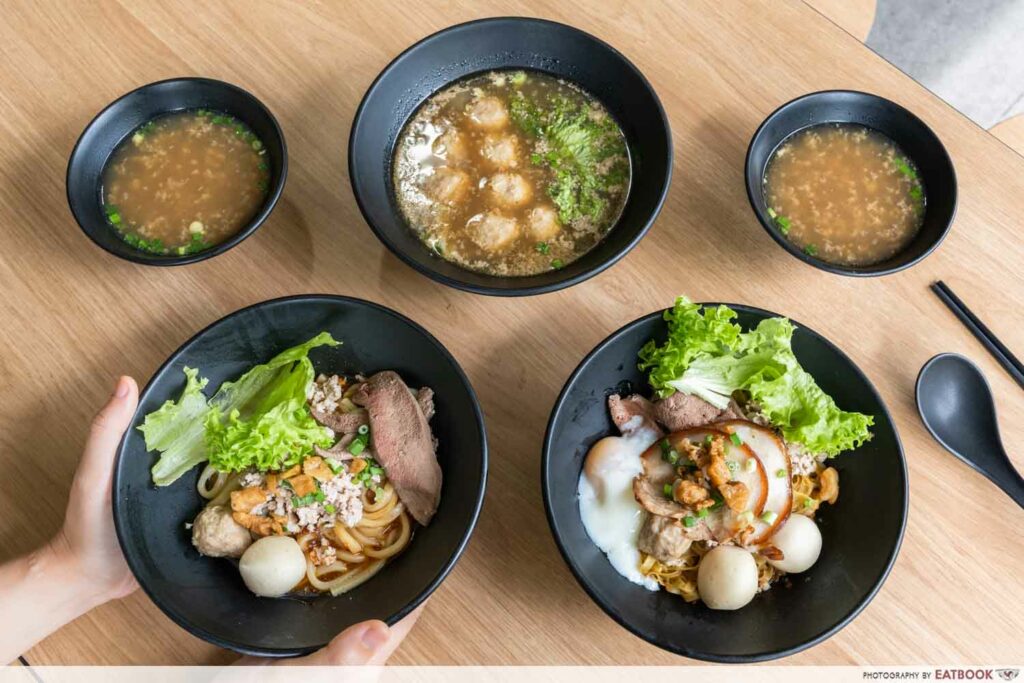 Fusion bak chor mee seems to be fairly popular these days, with hawker stalls such as Minced Pork Bros and Li Yuan Mee Pok serving up their own renditions of modern minced meat noodles. Another one to add to the list is 51 Noodle House, which has three outlets across the island: Yishun, MacPherson, and Raffles Place.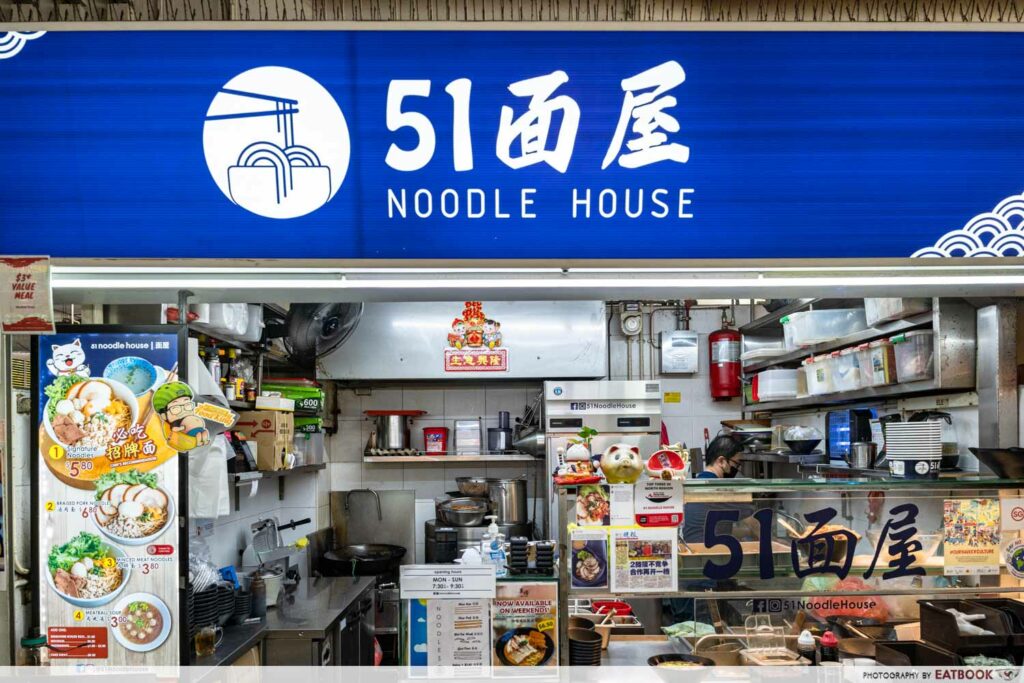 We dropped by their Yishun branch for a taste of their Japanese-inspired noodles and shoyu-spiked soup.
Food at 51 Noodle House
The Signature Noodles ($5.80) lets you have a taste of everything, so it's a great choice if you enjoy variety. It comes with your choice of noodles—mee pok is my go-to—tossed in a secret dry sauce mix, with fishballs, meatballs, minced meat, and liver slices.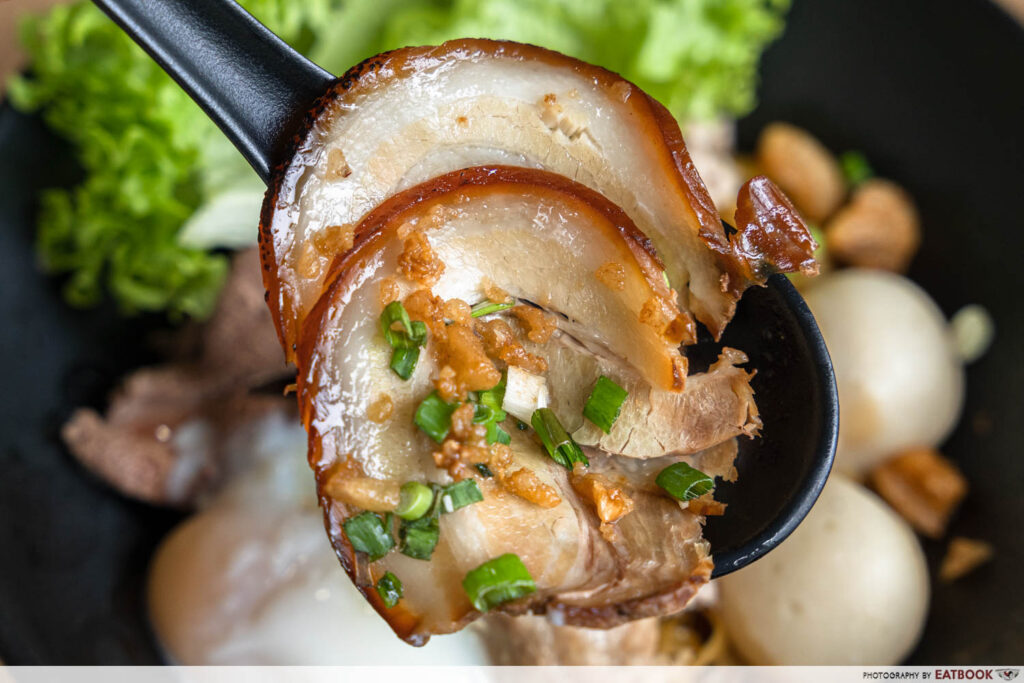 You also get a few slices of house-made char shu, topped with sinful bits of lard for even more porky goodness. Unfortunately, we felt that the char shu slices were mediocre, as they were slightly dry and not as flavourful as we'd hoped. Nonetheless, the crispy lard and well-seasoned minced meat helped to add some oomph to the dish.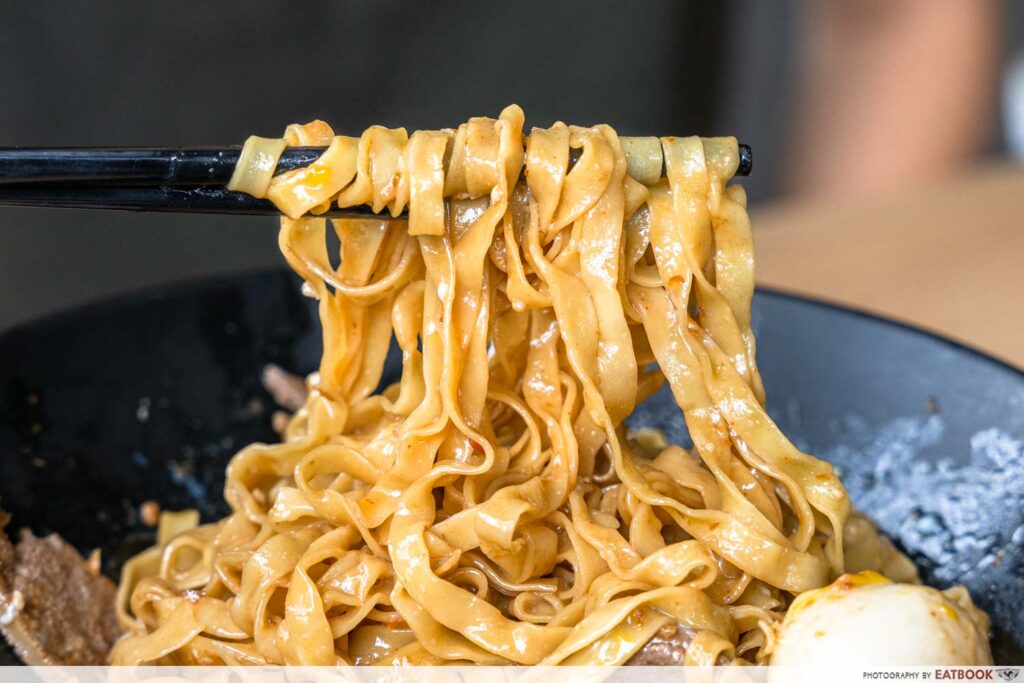 Thankfully, the noodles were cooked just right—springy with a slightly firm bite. There wasn't any overpowering alkaline taste to them either, which was unexpectedly pleasant.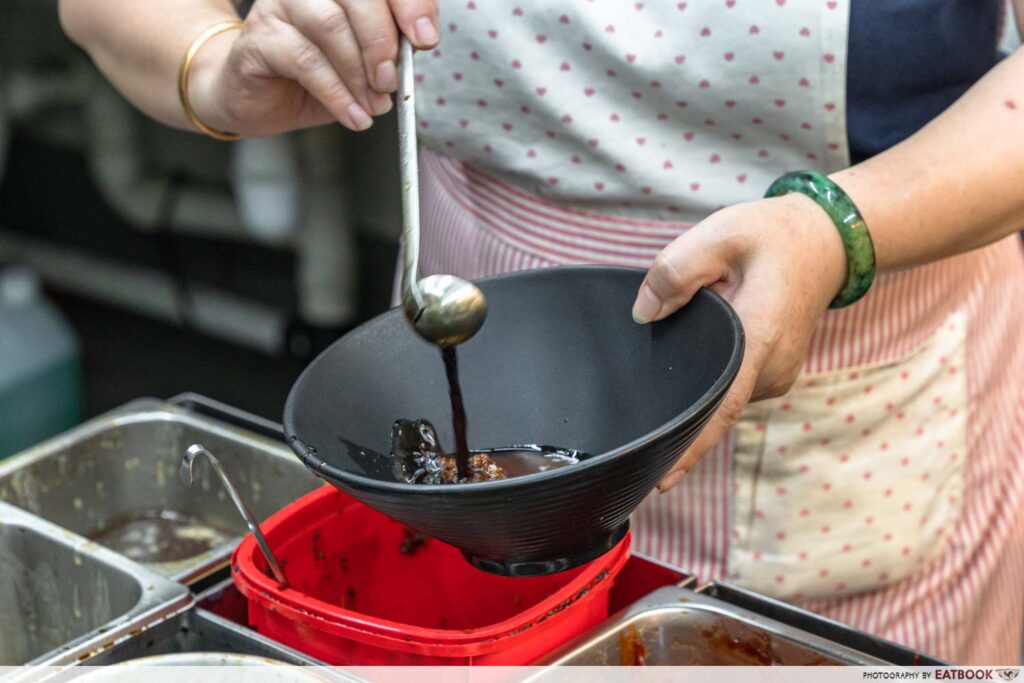 The sauce base for the noodles was discernibly vinegary, with an umami flavour that kept me going back for more. I just wished the chilli was spicier.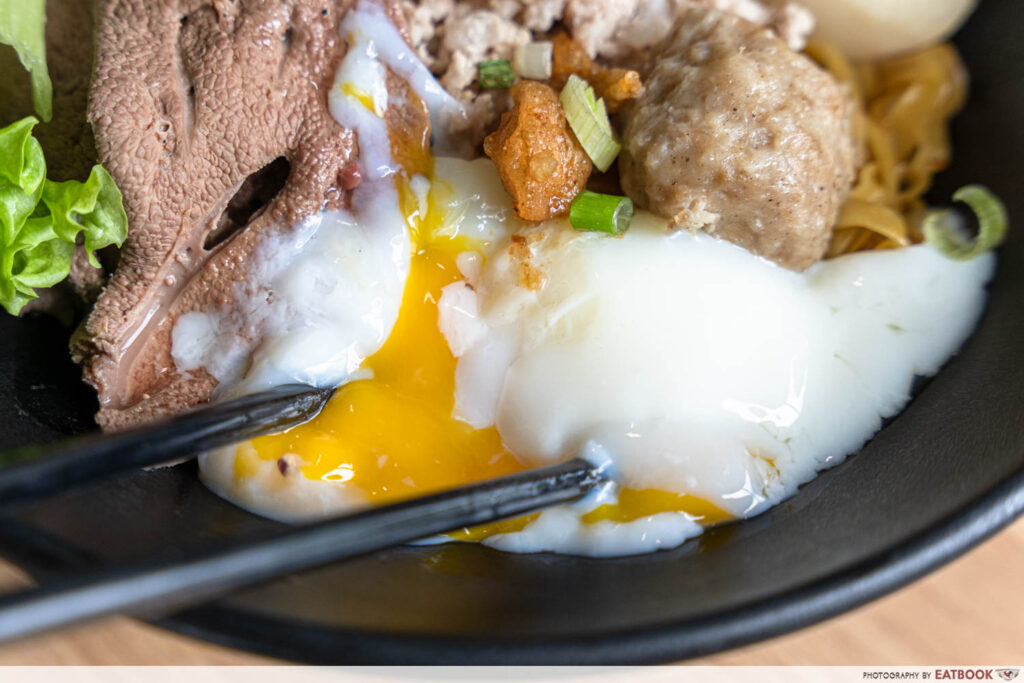 For the Signature Noodles, you also get a perfectly sous vide egg on the side. Break the yolk and mix everything together; I quite enjoyed how the egg's creaminess coated each strand of noodle.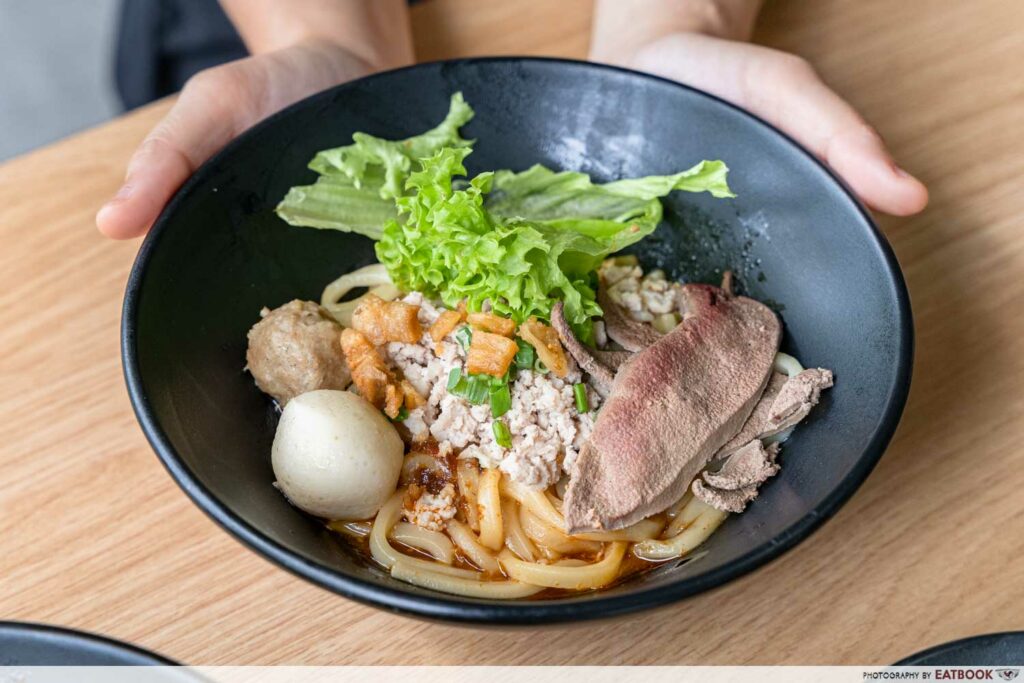 My photographer particularly enjoyed the Minced Meat Noodles ($3.80) with Udon ($1.20). While $5 is slightly on the pricier end for a bowl of BCM, each component was executed well, and the ingredients tasted fresh.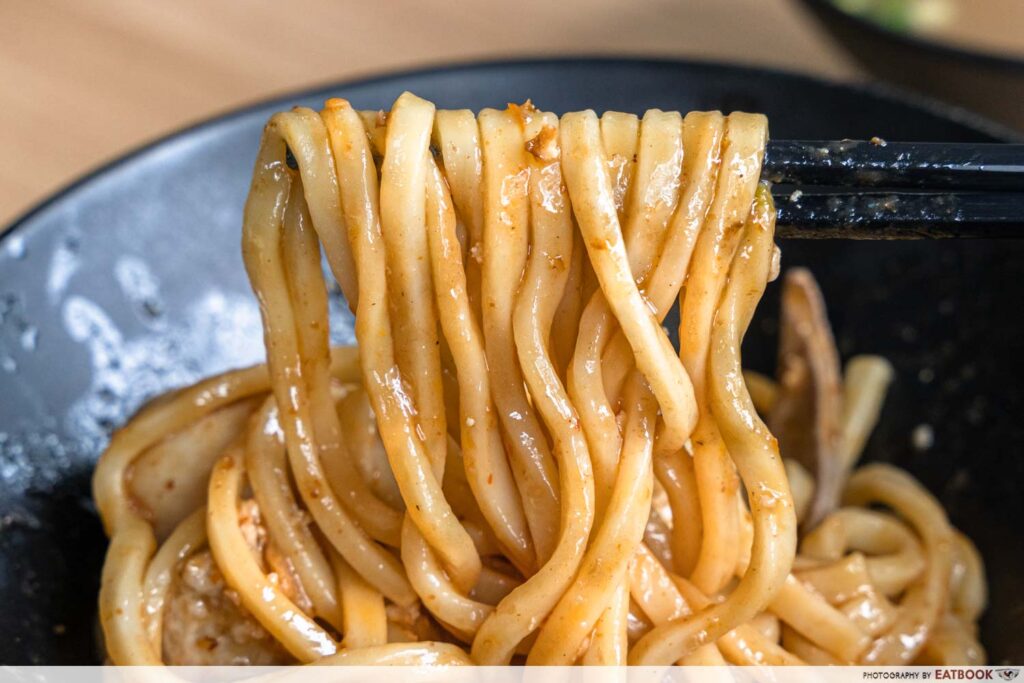 The thick and bouncy udon had a pleasant bite and clung onto the sauces well, so every slurp was a delicious one.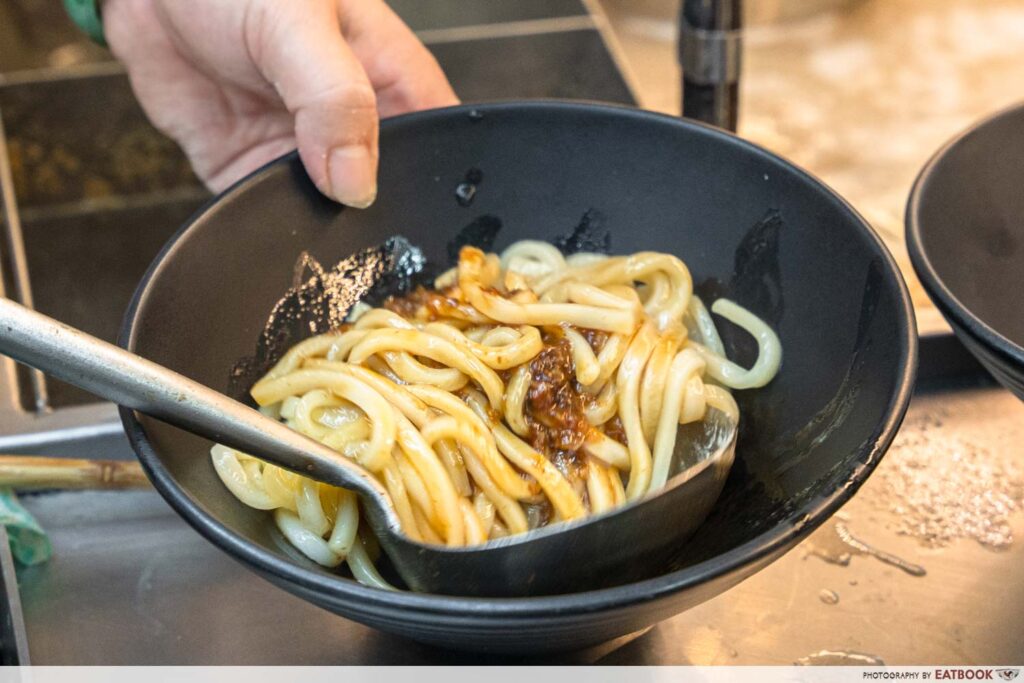 You have to top up $1.20 for the udon noodles, which are imported from Japan, but their impeccable texture and clean flavours are worth the premium.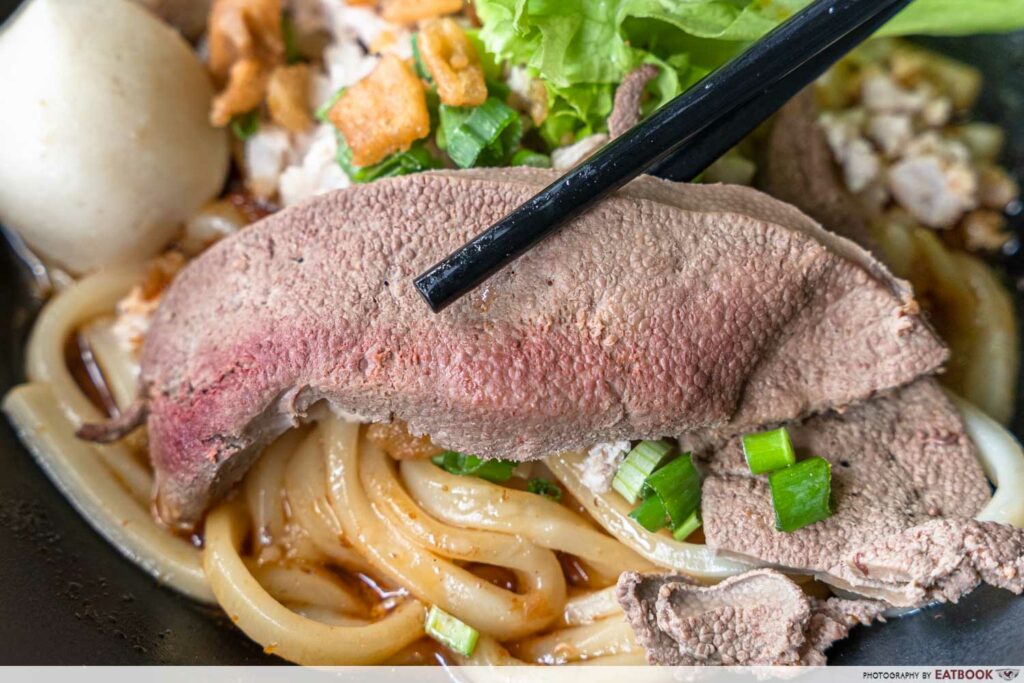 If you love pork liver, you'll be happy with the slices served in this bowl. Cooked to a slightly pink finish, these were thicker than what you get at most BCM stalls.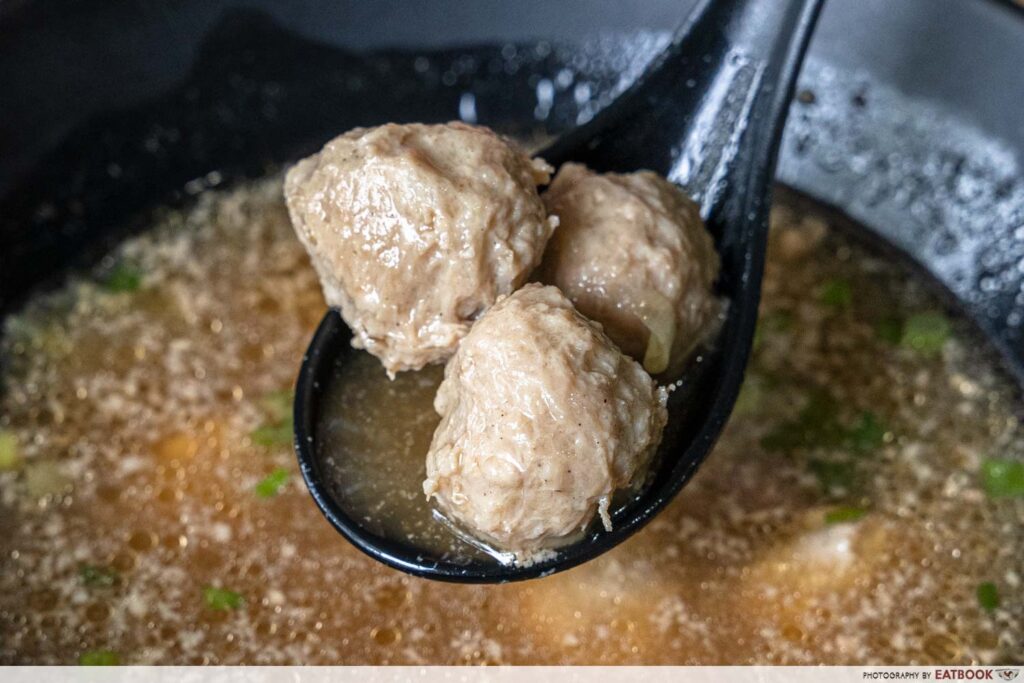 You can also share the Meatball Soup ($3) if you've got the stomach space. I actually enjoyed these house-made pork balls more than I'd expected, as they came with a good bounce and were surprisingly flavourful. The fishballs were rather forgettable, though.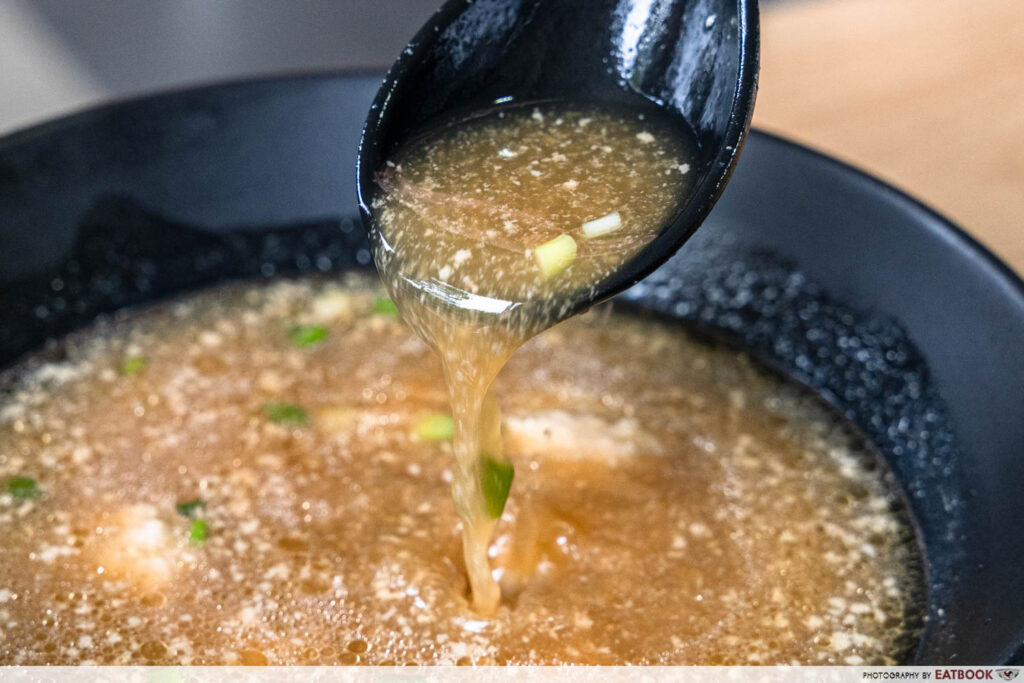 I thought the shoyu-based soup was a clever idea too, as most other stalls offer a clear broth instead. It could definitely be more savoury for me though, as I have a palate that favours richer and heavier flavours.
Ambience at 51 Noodle House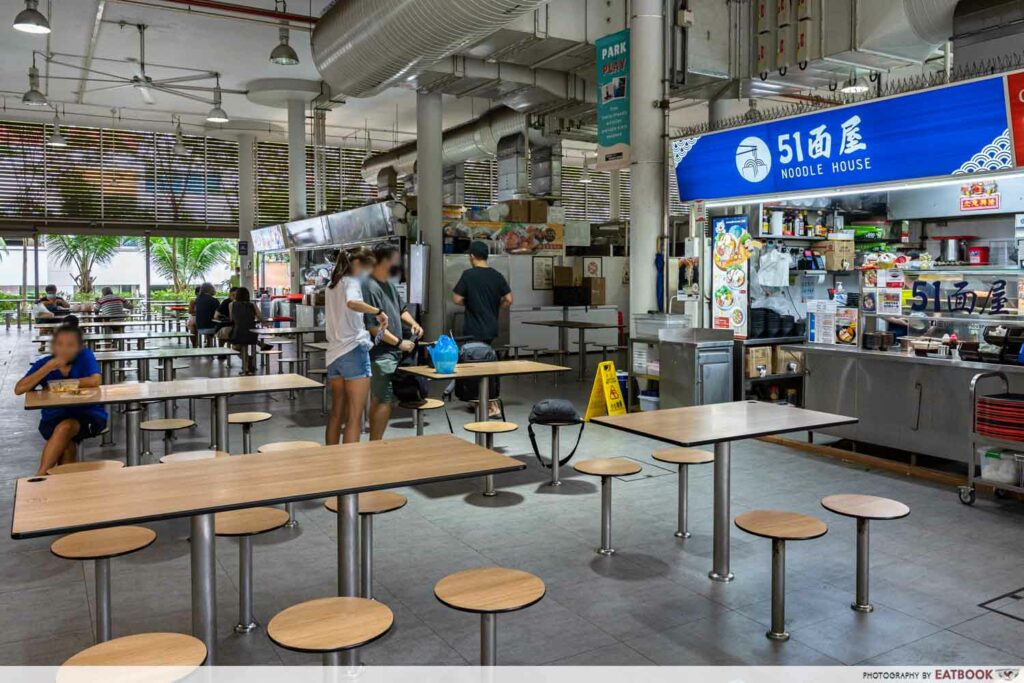 The hawker stall is located in Yishun Park Hawker Centre, a 10-minute bus ride from Yishun MRT Station. While not the most convenient, the hawker centre is one of the cleanest ones I've come across, with many tables available.
It was rather quiet when we were there at 3pm on a weekday, so I'd recommend you come by during off-peak hours to avoid the crowd. Pick a table near the main road for more breeze and natural light if you're taking pics!
The verdict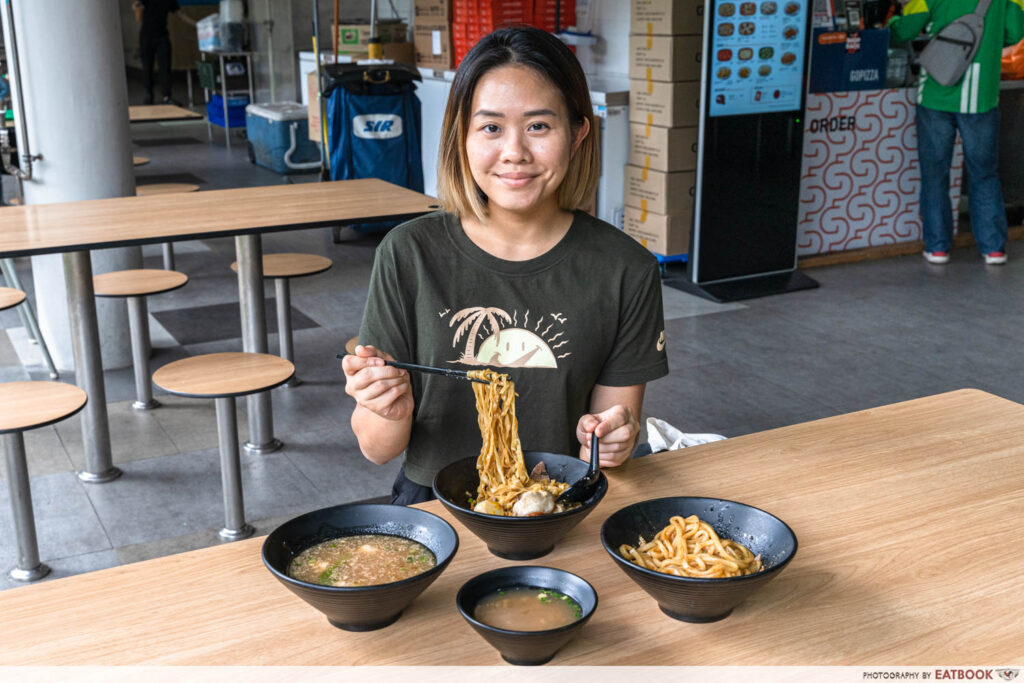 If I was a Yishun resident, 51 Noodle House would be my go-to for quality bak chor mee. Unfortunately, their current location is too out of the way for me, so I'll only pop by if I'm in the area again. Nonetheless, the food centre has loads of other popular eats, including Munchi Delights, so you can have a full-on feast and make the travel to the north worth it.
For more minced meat noodle recommendations, read our guide to the best bak chor mee stalls in Singapore! If you're looking for more food in Yishun, read our YUN NAS Stonepot Fish review, the newest hotpot and seafood restaurant in Northpoint City.
Address: 51 Yishun Avenue 11, #01-27, Yishun Park Hawker Centre, Singapore 768867
Opening hours: Daily 7:30am to 9:30pm
Website
51 Noodle House is not a halal-certified eatery.
YUN NANS Stonepot Fish Review: Unique Pressure-Steamed Live Fish And Collagen Hotpot In Yishun
Photos by Hui Hui Lau.
This was an independent review by Eatbook.sg
51 Noodle House Review: Japanese-Inspired Bak Chor Mee With Udon And More In Yishun
51 Noodle House Review: Japanese-Inspired Bak Chor Mee With Udon And More In Yishun -

7.5/10
Summary
Pros:
– Udon and meatballs were delicious
– Long opening hours
– Generous portions
Cons:
– Far from the MRT
– Not cheap if you upgrade to udon
Recommended dishes: Minced Meat Udon ($5), Meatball Soup ($3)
Opening hours: Daily 7:30am to 9:30pm
Address: 51 Yishun Avenue 11, #01-27, Yishun Park Hawker Centre, Singapore 768867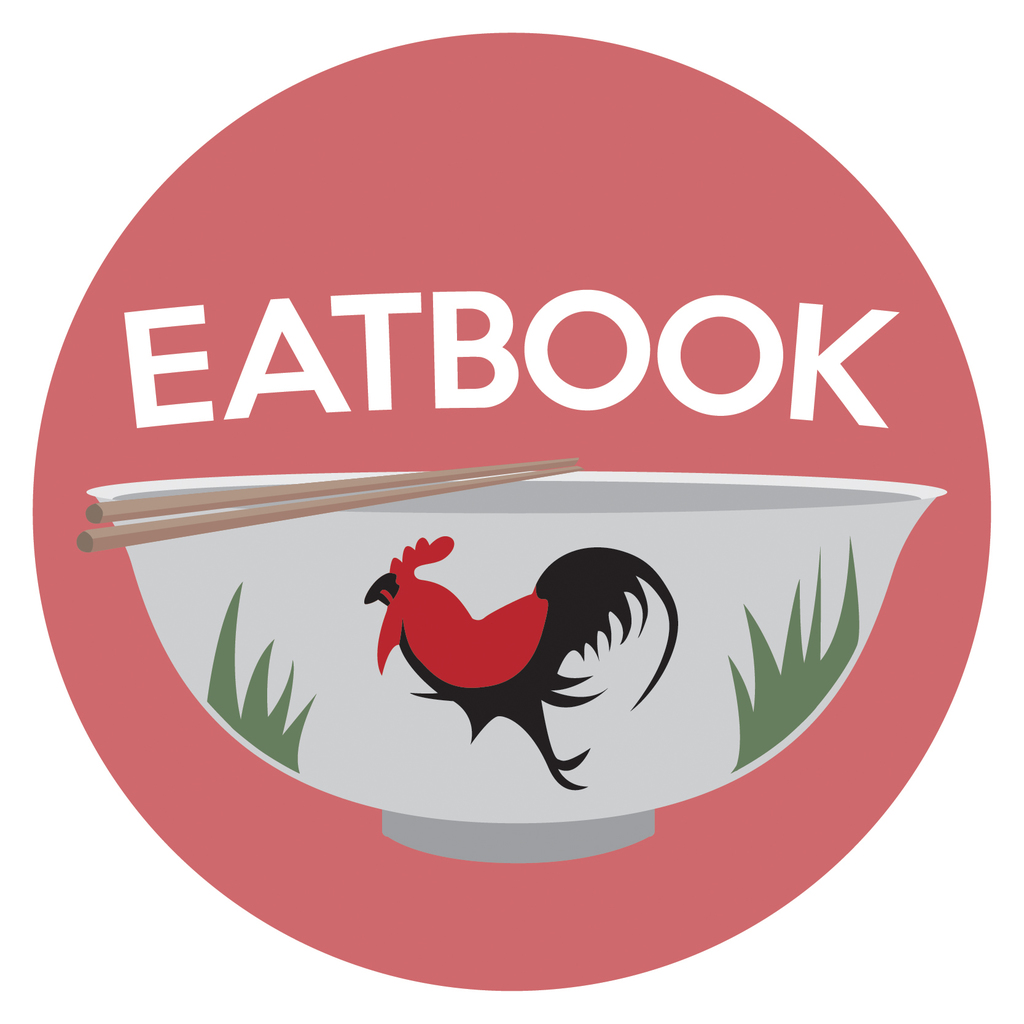 Drop us your email so you won't miss the latest news.