Don Signature Crab offers crab beehoon with cheese and laksa
Update: Don Signature Crab has relocated to 39 Tyrwhitt Road, Singapore 207538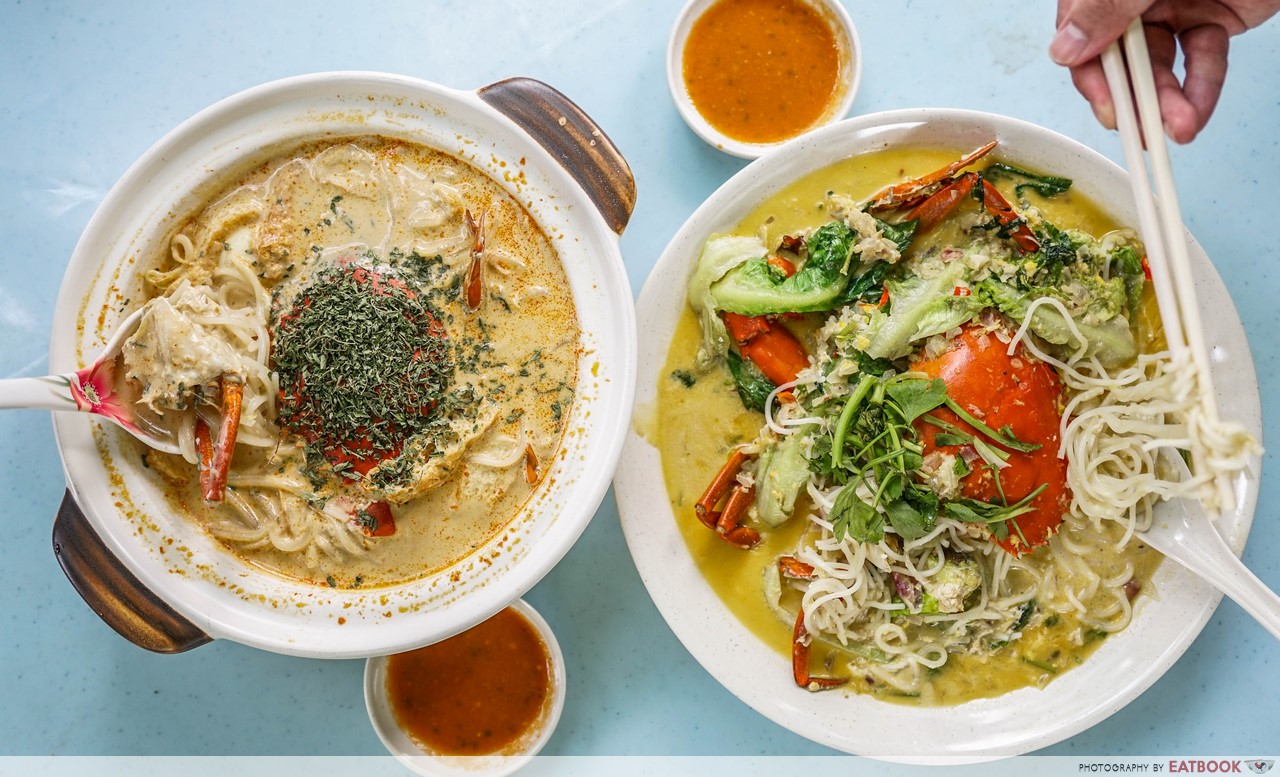 Crabs always make a special appearance at my home when it's somebody's birthday, and the meal would end with sauce-stained fingers finding its way to sneak a smear on someone's tee. But while the crustaceans and a platter of crisp mantou is extremely satisfying, it just doesn't keep my family of five full for long.
At Don Signature Crab, they don't just serve plain ol' crab in a luscious sauce. You also have the choice of crabs with a beehoon base that soaks up the flavour of the crustacean and fills you up so you get your money's worth. Depending on the size of the crabs you choose, the prices can range from $25 to $65.
Food at Don Signature Crab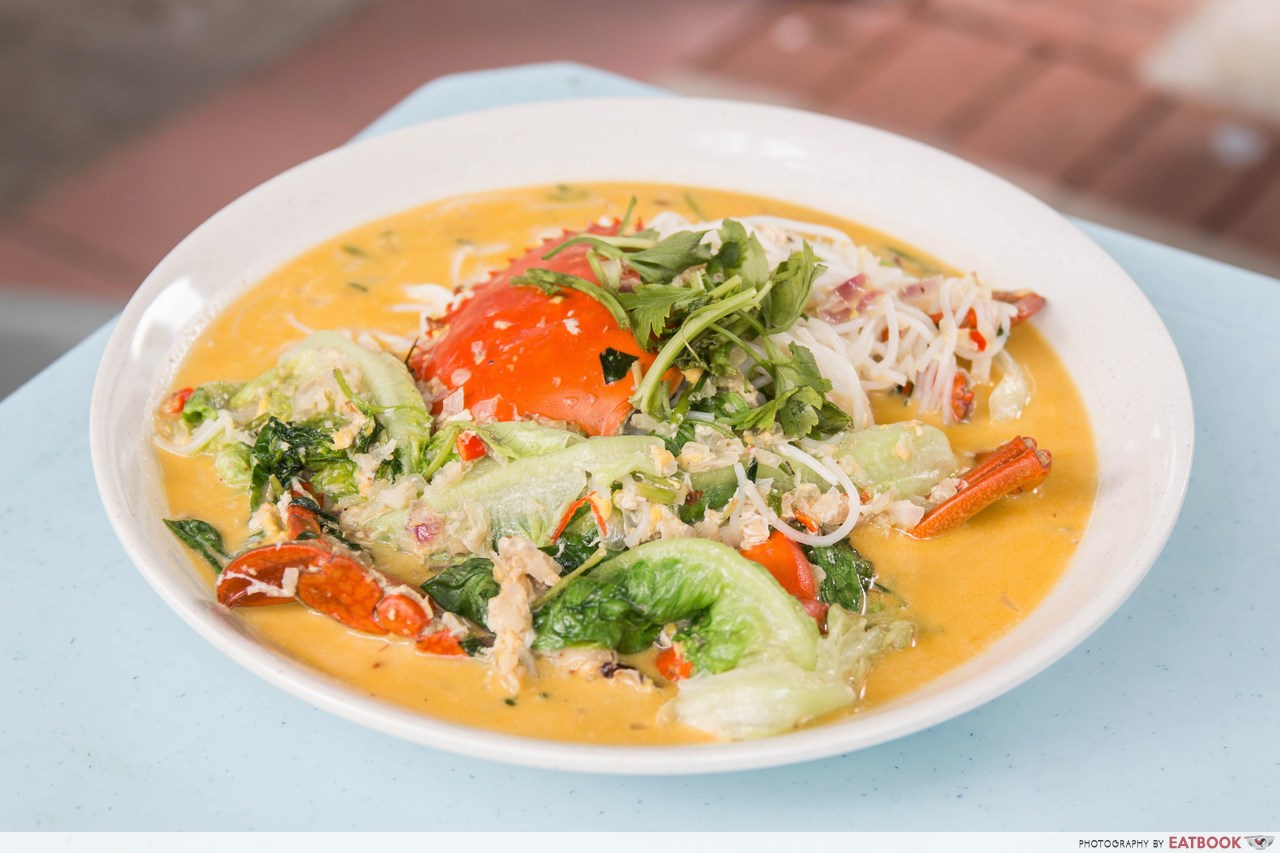 We ordered two dishes, and both of them arrived at the same time, but our attention was riveted on this Cheese Crab Beehoon ($25).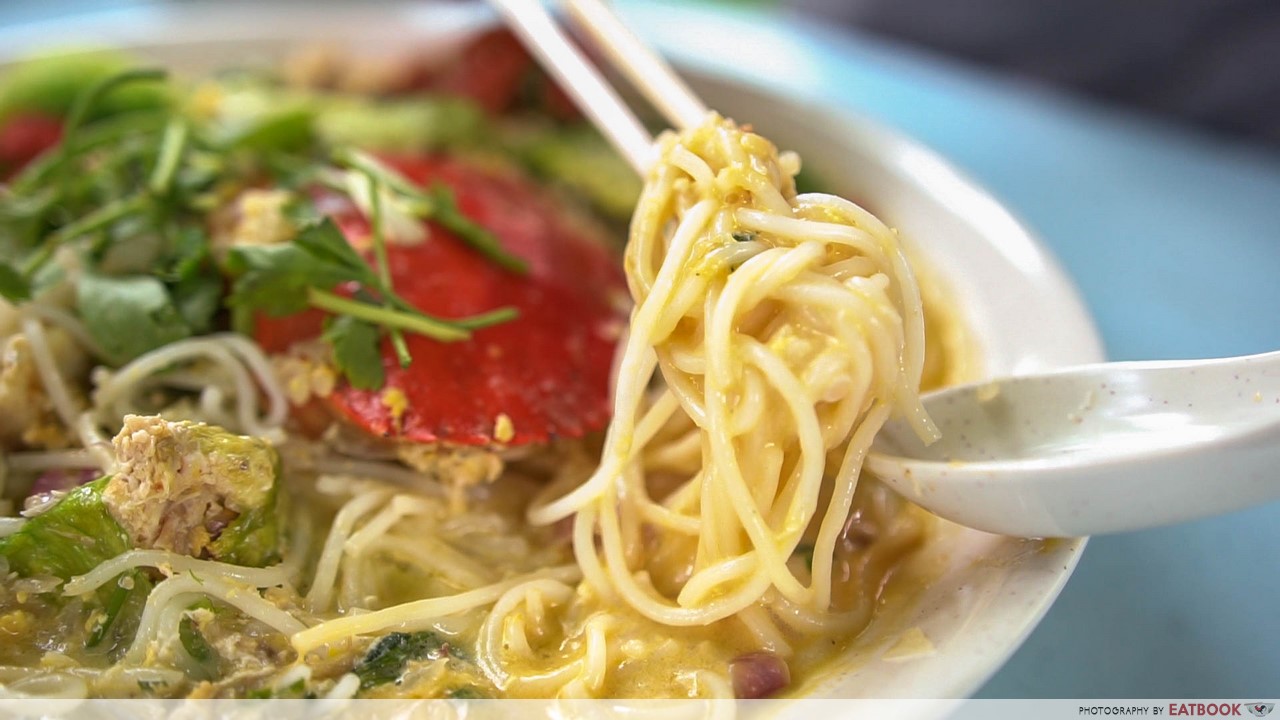 The pastel yellow sauce and overflowing ingredients were what had us diving for the plate, but we were soon caught off guard by how little the sauce actually tasted like cheese. Instead, it bore a strong onion taste and tasted milky and spicy – if real cheese was used instead of sliced ones, then it might've lived up to its name.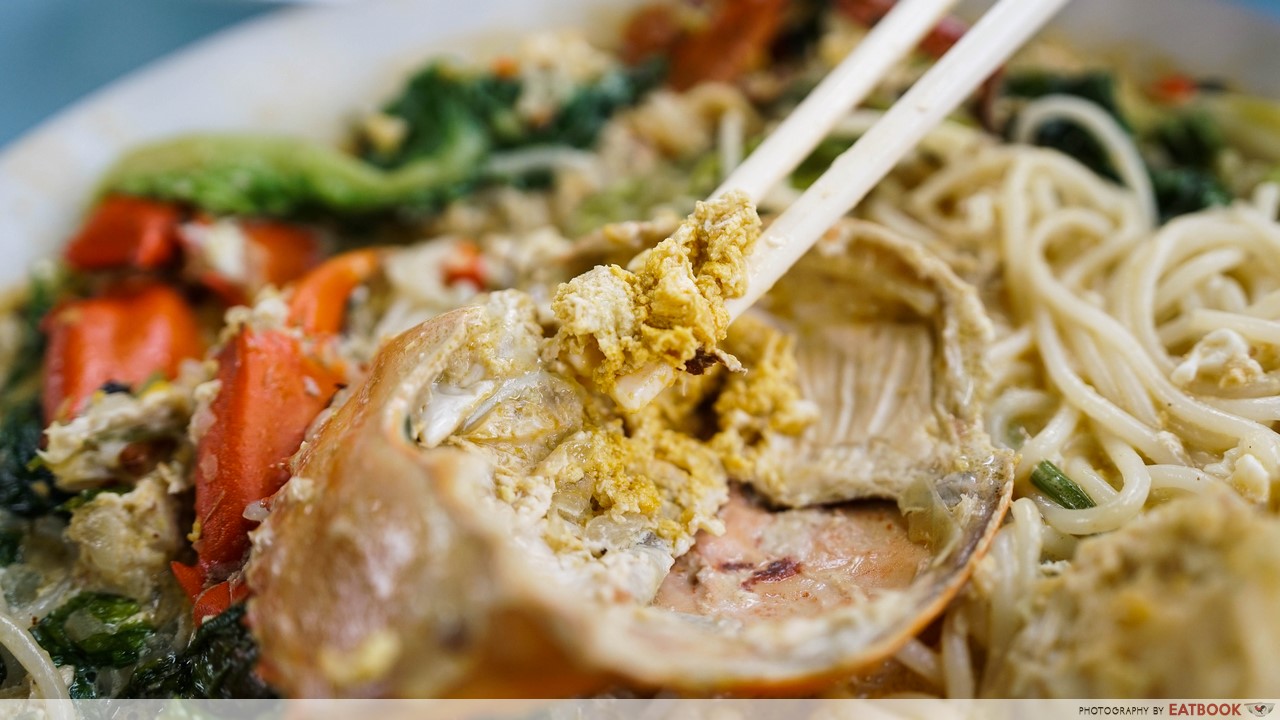 If you're someone who adores crab roe, you'll be happy to know that every crab we got was loaded with it, with more than enough to go around our table of four.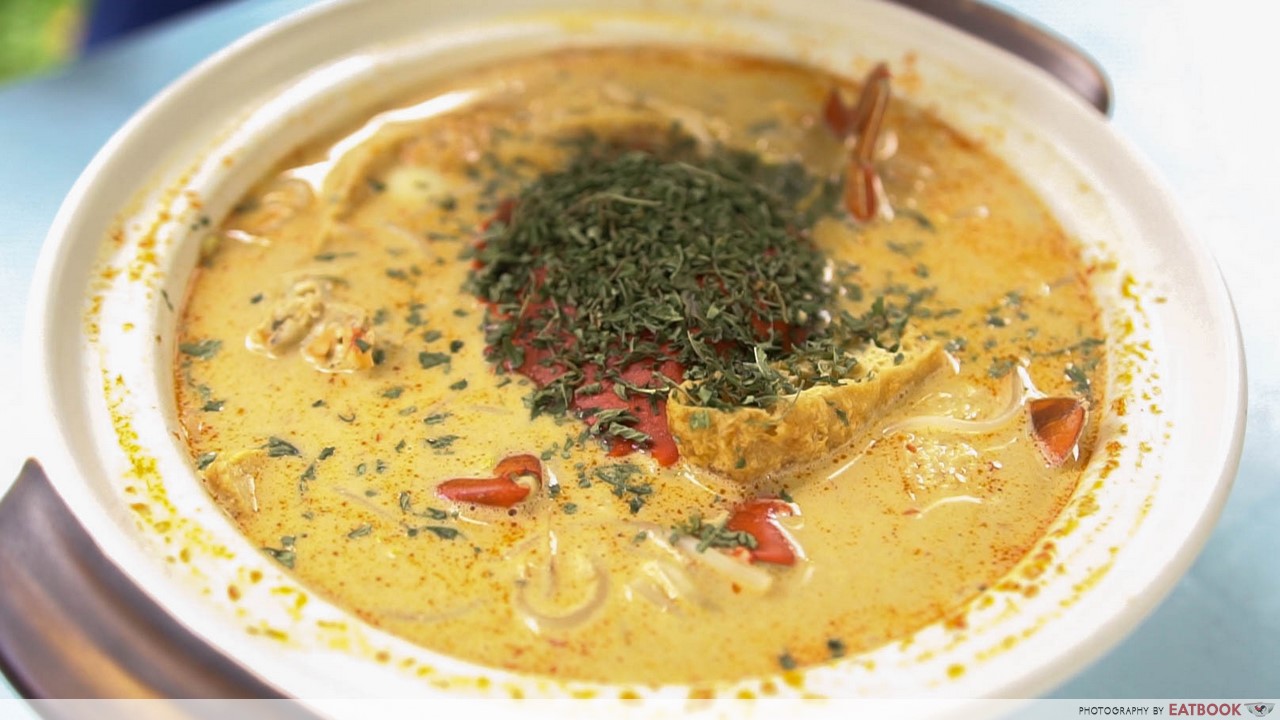 Since the wonders of Crab Laksa ($25) was hidden beneath a ceramic lid when it first arrived, we weren't ready for the appetite-whetting aroma of coconut milk that hit us when we removed it.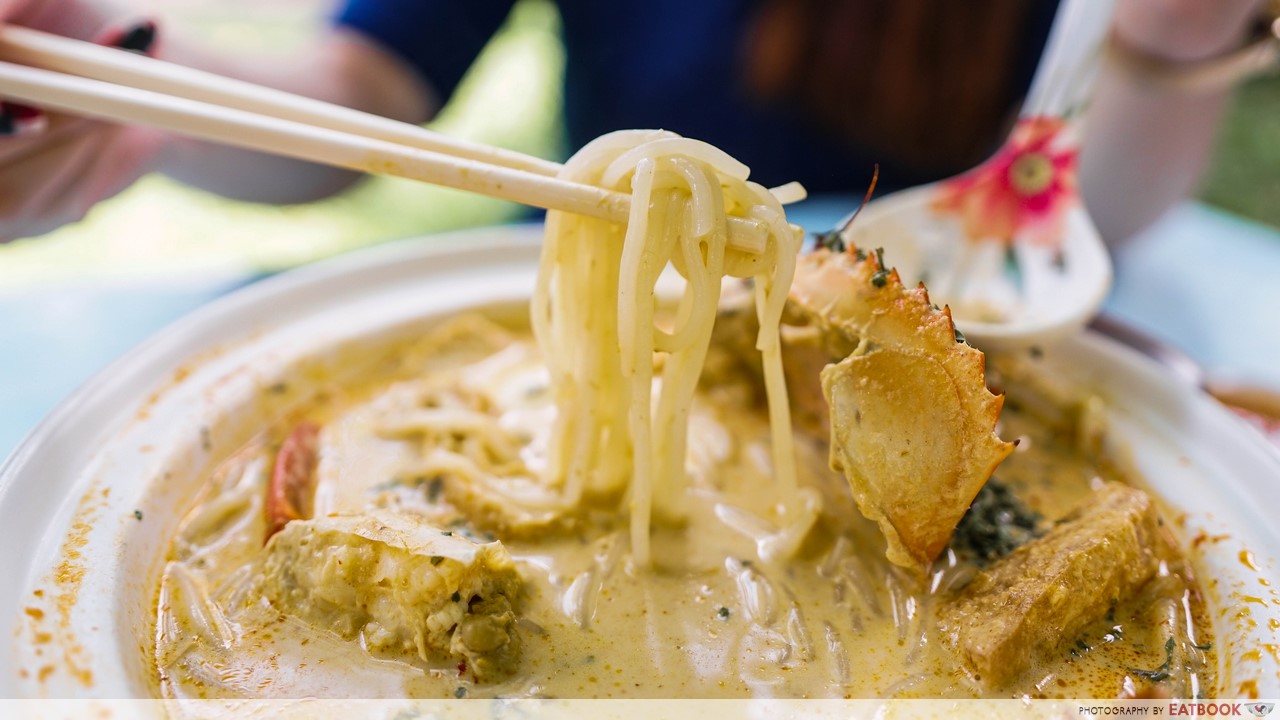 The broth was definitely way too jelak to have on its own, but it gave a good coat of flavour and fragrance to the beehoon and crab.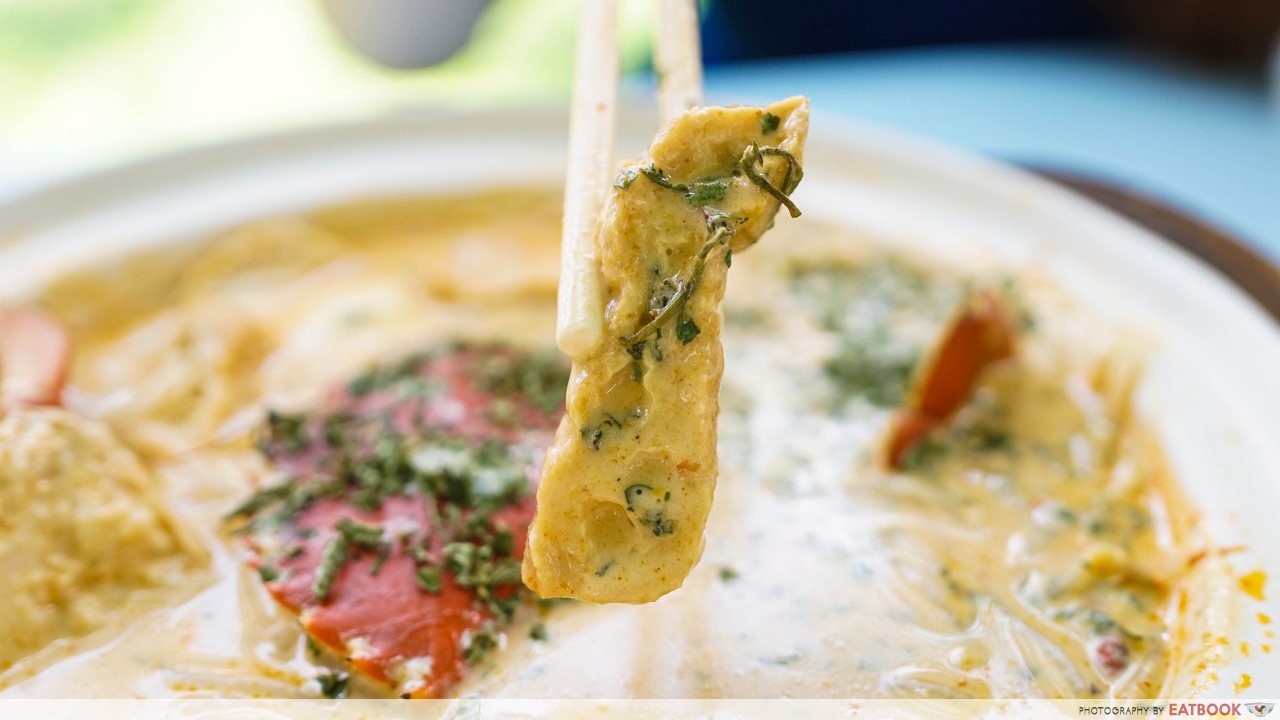 The hidden treasure of the dish was the taupok because of how each piece soaked up just the right amount of broth. Best savoured of its own, pop one of these beauties in your mouth and be rewarded with an explosion of creamy gravy.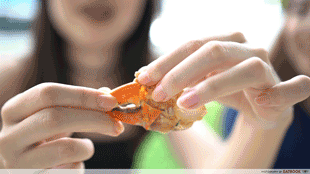 Of course, it wouldn't be a crab feast if there weren't fresh crabs. We got small crabs for both our orders but there was enough meat in each of them, and the flesh popped out of the shells with ease.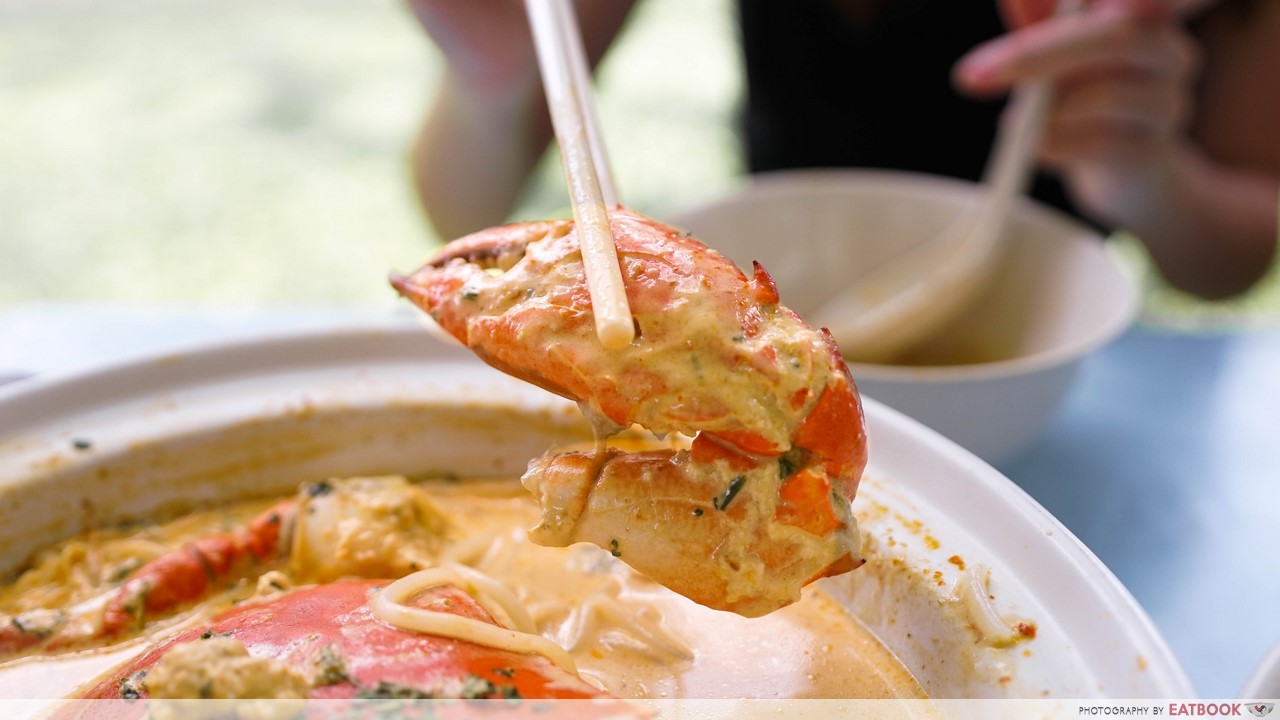 Because of how flavourful the sauces were in both dishes, the crab took on the same taste and we couldn't really taste its natural flavour.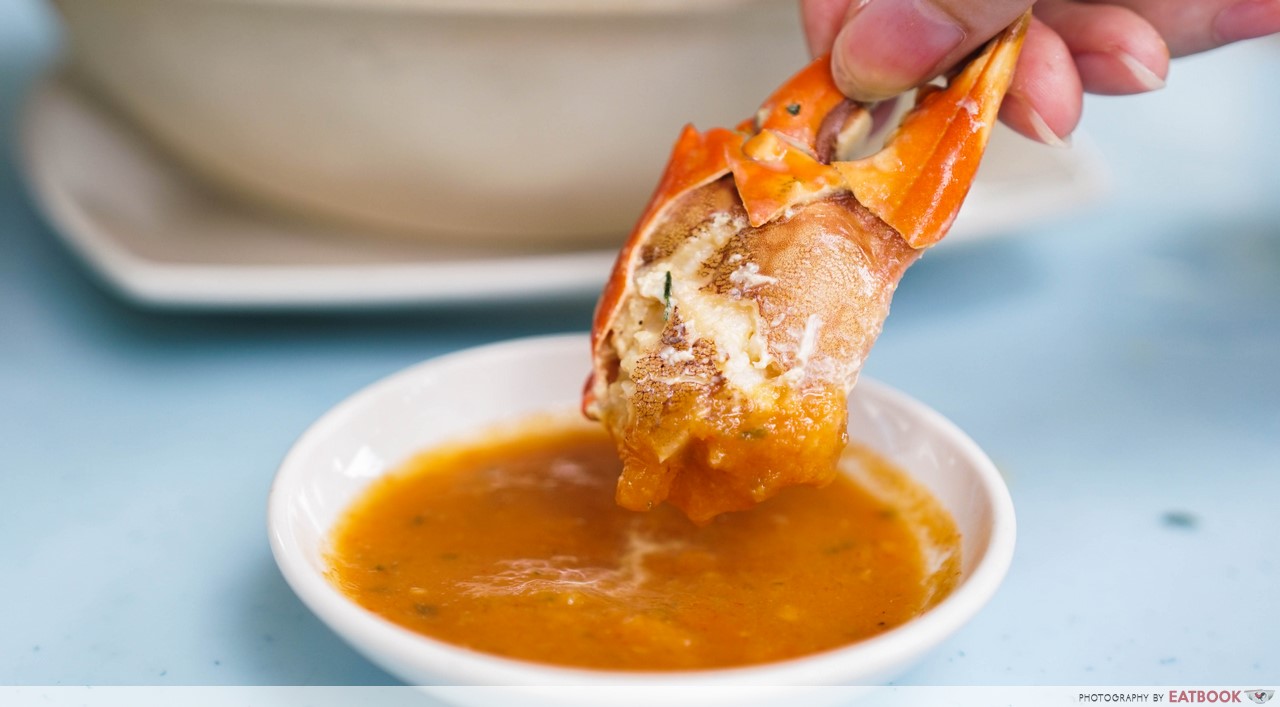 To switch things up, dip it into their house-made chilli on the side. This garlicky concoction is spicy and sour, and really kicked things up a notch. We preferred this with the laksa crab as compared to the cheese crab.
Ambience at Don Signature Crab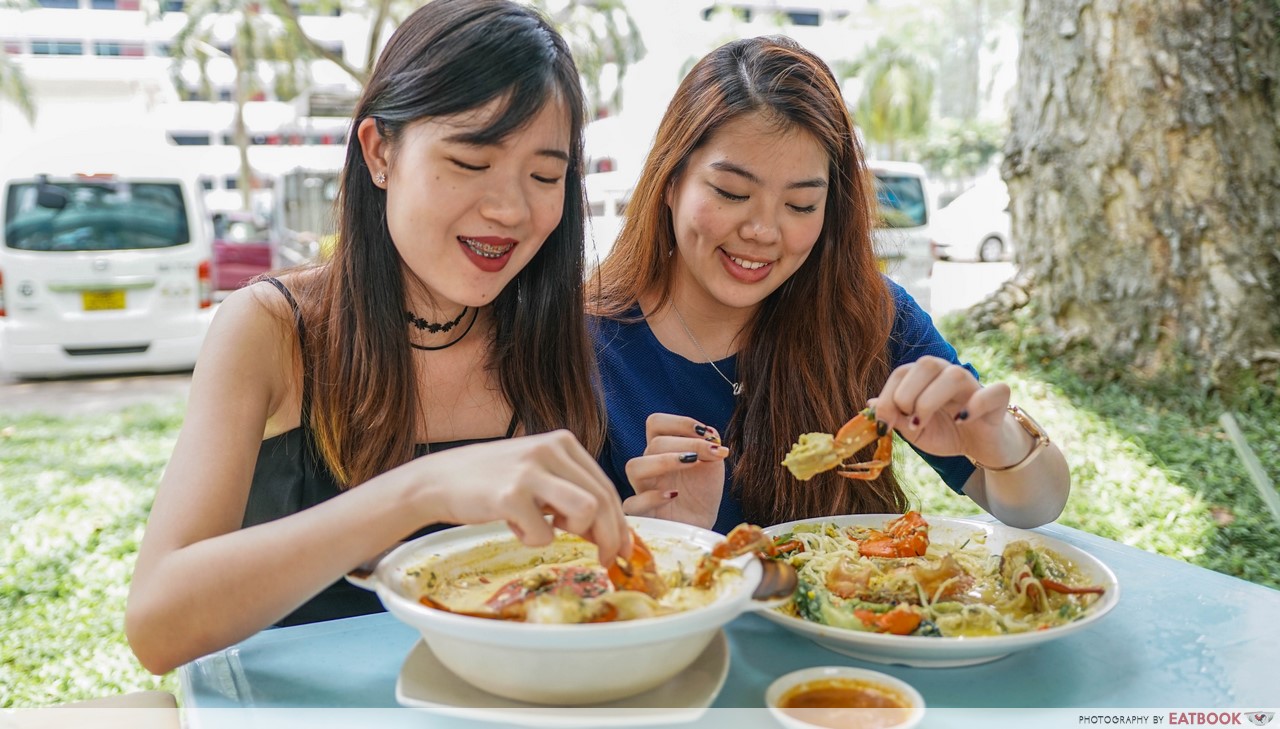 The shop is located at a hawker centre that's about an eight-minute walk away from Farrer Park, Lavender or Jalan Besar MRT Station, and when we visited at noon the place was packed. You can choose to sit inside beside the stalls, but it was really stuffy so we opted for the tables that were down a corridor leading to a HDB block.
The verdict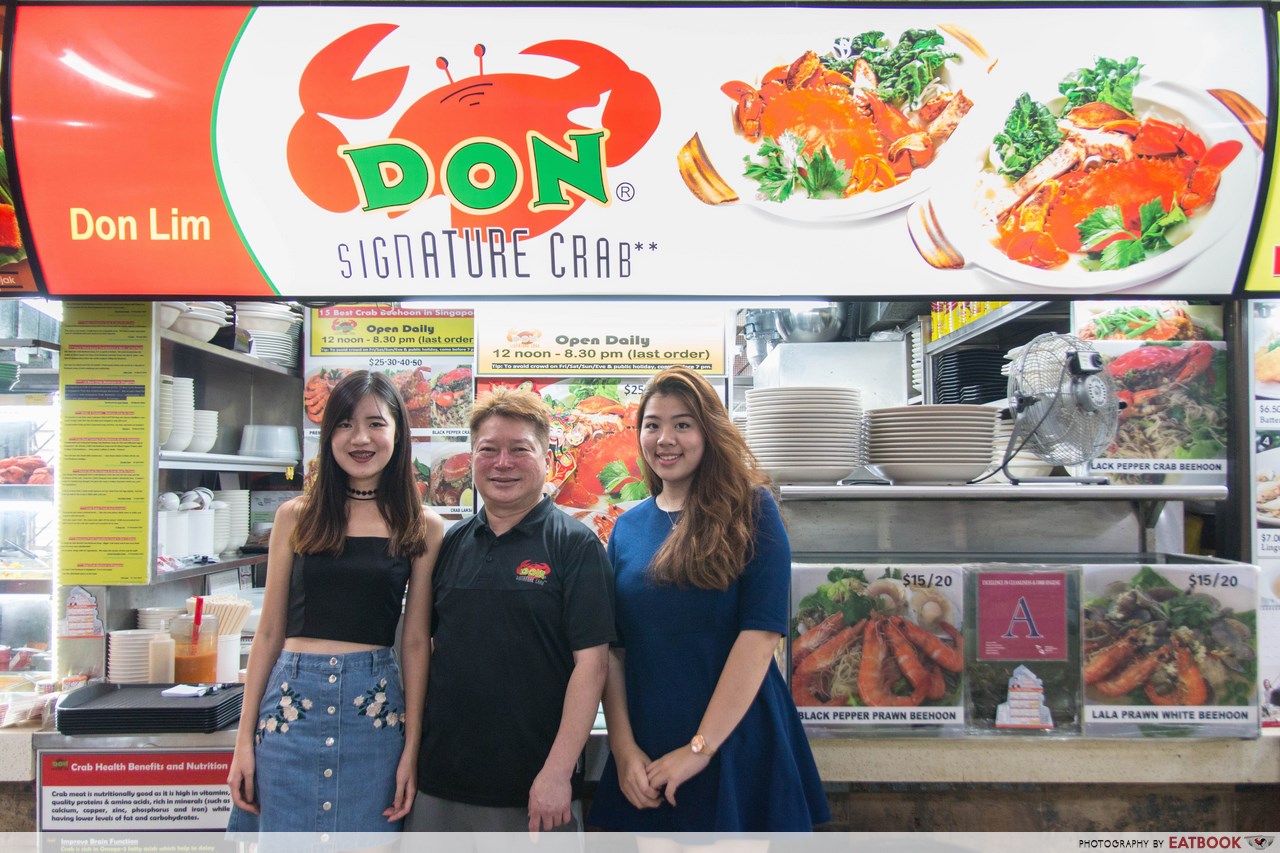 For the price you pay and the quality of the seafood you receive, I'd say it's worth every penny. Don Signature Crab serves many other crab and prawn dishes, and you can find their menu on their Facebook page. If you want to reserve a specific crab size, call the owner, Mr Don Lim, beforehand so you won't be disappointed!
Address: 39 Tyrwhitt Road, Singapore 207538
Opening hours: Daily 10am to 9pm
Tel: 6993 3333
This was an independent review by Eatbook.sg.
Don Signature Crab Review: Cheese And Laksa Crab Beehoon At $25 At Tyrwhitt Road
Don Signature Crab Review: Cheese And Laksa Crab Beehoon At $25 At Tyrwhitt Road -

7.5/10
Summary
Pros
– Value for money
– No GST or service charge
Cons
– The environment might put some people off
Recommended Dishes: Crab Laksa ($25), Cheese Crab Beehoon ($25)
Operating Hours:
Daily 12pm to 8:30pm
Tel:
9691 6776
Address: 39 Tyrwhitt Road, Singapore 207538