---
East-side zi char spots for your next family dinner 
---
There is nothing more comforting for me than having a hearty zi char meal together with my family. Not only are zi char places more wallet-friendly than restaurants, the wide variety of dishes served can also cater to all the fussy eaters in my fam. For those living in the East, it's time to jio your ah gong, ah ma, parents, siblings, and perhaps even your extended family members to these places for a zi char feast!  
---
1. Seng Kee Black Chicken Herbal Soup 
---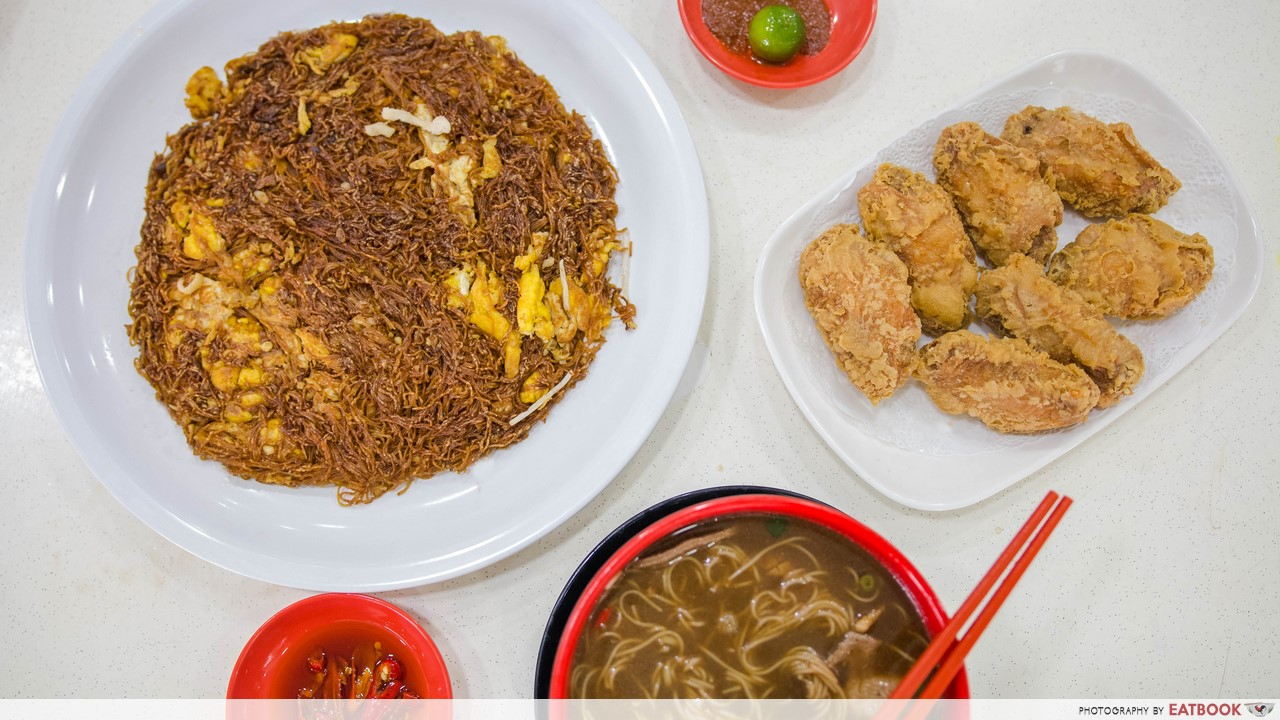 Settle your rumbling belly with a wide variety of zi char dishes at Seng Kee Black Chicken Herbal Soup. Their famous Herbal Mee Sua ($5) is filled with a generous amount of mee sua, pork kidney, pork liver, and meat. This comforting dish hits the spot when you're having it on a rainy day. If you're not fond of herbal dishes, go for Seng Kee's Chao Ta Bee Hoon ($10). It has a crispy outer layer and is packed with a strong wok hei fragrance.
Check out our full review of Seng Kee Black Chicken Herbal Soup!
https://www.youtube.com/watch?v=Je35xR0Hcd0
Address: 467 Changi Road, Singapore 419887
Opening hours: Daily 11am to 4am
Tel: 6746 4089
Website
---
2. Changi Lor 108 Fei Lao Seafood 
---
Seafood Hor Fun ($10) at Changi Lorong 108 Fei Lao Seafood has built quite a reputation for itself, and it's been a crowd-favourite ever since the early '70s. The hor fun has a strong wok hei fragrance and it is tossed with a generous amount of ingredients such as prawns and squid. Remember to try their Hei Zhor ($10/$15/$20) fresh out of the fryer to enjoy each prawn roll's crispy exterior and pillowy centre.
Address: 86 Bedok North Street 4, #01-165, Singapore 460086
Opening hours: Daily 11am to 2pm, 5pm to 10pm
Tel: 6346 4116
---
3. Hua Yu Wee 
---
Though coffee pork ribs are commonly seen on many zi char menus, Hua Yu Wee's version has quickly amassed a loyal following. Their Coffee Pork Ribs ($12) ribs are wrapped in aluminium foil keep each piece warm, and to ensure not one drop of that sweet-sticky glaze is wasted. A sprinkle of slivered almonds provides additional crunch and nuttiness to this crowd-favourite. Another must-order here would be Deep Fried Baby Squids ($12), which is crispy and packed full of smoky flavour.
Address: 462 Upper East Coast Road, Singapore 466508
Opening hours: Daily 4pm to 11pm
Tel: 6442 9313
---
4. Kim's Place Seafood 
---
Holler for extra bowls of rice at Kim's Place Seafood if you're having their Fried Tofu With Braised Mince Meat Sauce ($10/$15/$20). The tofu blocks are briefly deep-fried to retain their wobbly core, before being drenched in an sweet and savoury house-made sauce that goes incredibly well with rice. Besides this dish, another bestseller at Kim's Place is XO Hokkien Mee ($12/$18/$24). This classic features humongous prawns, oysters, squid, and chunky egg bits atop kway teow noodles. Squeeze a little lime on top for a refreshing tang to balance out the piquant sauce.
Address: 43, 45 & 47 Joo Chiat Place, Singapore 427767
Opening hours: Mon-Sat 11am to 1am, Sun 11am to 12am
Tel: 6742 1119
Website
Menu
---
5. Joo Heng Restaurant

---
If you're not a fan of bitter gourd, Joo Heng Restaurant's Fried Fish Slices With Bittergourd ($10) might just convert you. Thin slices of fish and bitter gourd are tossed in a flavourful broth that is reduced to a sauce. They don't skimp on the fish, so you'll definitely be getting your money's worth. Another dish to get would be Minced Pork With Salted Fish ($6). This is made with salted fish from Malaysia, and the minced pork is extremely tender thanks to the chef who massages the meat before forming each patty by hand.
Address: 360 Joo Chiat Road, Singapore 427605
Opening hours: Tue-Sun 11am to 2pm, 5pm to 10pm
Tel: 6345 1503
---
6. Wang Ji Seafood Restaurant  
---
Serving up a wide variety of classic zi char dishes, Wang Ji Seafood is the place to go if you're craving something fuss-free, yet comforting. Even though the dishes here are not complicated, the chefs make sure they are done well. My top pick is Salted Egg Yolk Pork ($10), which has rice and deep-fried pork topped with creamy salted egg yolk sauce. Don't worry about the sauce being jelak, as it contains a slight heat to cut through all that richness. Being only a minute's walk away from Swee Choon, this is a great alternative for days dim sum just doesn't make the cut.
Address: 216-1 Syed Alwi Road, Singapore 207750
Opening hours: Daily 4:30pm to 2:30am
Tel: 9881 1019
Website
---
7. Lai Huat Sambal Fish

---
If you're in for something spicy, check out Lai Huat's Famous Fried Sambal Fish (seasonal price). This crispy fried fish is smothered in a layer of red paste made with chillies, shallots, and other spices. If you're not one who can handle spicy food well, don't fret because there are less menacing options such as Roasted Chicken Two Ways ($30) and Salted Egg Prawn ($20) that will still fill you up.
Address: 17 Upper East Coast Road, Singapore 455208
Opening hours: Daily 11:30am to 10pm
Tel: 6448 9077
Website
---
8. Eastern House Of Seafood

---
Preparing the Dry Roast Sotong ($15/$22/$28) from Eastern House of Seafood involves marinating fresh squid overnight. The squid is then cooked in a hot oil bath to ensure the tentacles turn out crispy and the meat juicy. Other non-seafood dishes such as Four Treasure Beancurd ($12/$18/$24) and Moonlight Hor Fun ($5) are also available if you're not much of a seafood eater.   
Address: Block 55 Chai Chee Drive, #01-174, Singapore 460055
Opening hours: Daily 11am to 10:30pm
Website
---
9. Sin Hoi Sai Eating House 
---
It might be easy to overlook this zi char eatery on first sight, but make an effort to look out for Sin Hoi Sai Eating House and your belly will thank you later. Salted Egg Prawn (seasonal price) is fried with a handful of curry leaves, bird's eye chilli, and just the right amount of salted egg yolk. The chef also leaves the prawns' heads on to make the dish more flavourful. For all you self-declared nocturnal animals, this zi char stall opens till 5am daily, so you can settle your late night hunger pangs here!  
Check out other late-night supper spots around Singapore!
Address: 187 East Coast Road, Singapore 428893
Opening hours: Daily 4:30pm to 5am
Tel: 6440 6956
---
10. Yam's Kitchen  
---
Wrap up your day of fun around Downtown East with a hearty zi char meal at Yam's Kitchen. Serving up over 100 zi char dishes, you'd be sure to find something that suits your fancy. Sink your teeth into dishes such as Home Cooked Braised Duck In Claypot ($15.80/$20.80/$28.80) and Marmite Spare Ribs ($11.80/$15.80/$19.80). If you want to skip the queue, make a reservation beforehand as the restaurant might get crowded in the evening.  
Address: 1 Pasir Ris Close, #04-101, E!Hub Downtown East,  Singapore 519599
Opening hours: Mon-Fri 11am to 3pm, 5:30pm to 10pm, Sat-Sun 11:30am to 10pm
Tel: 6584 5884
Website
Menu
Full list of outlets
---
Time to indulge in zi char
---
With this cheat sheet, you Easties will no longer have to rack your brains whenever your ah ma or ah gong asks what's for dinner! Drop us a comment if we missed out on your favourite zi char spot in the East.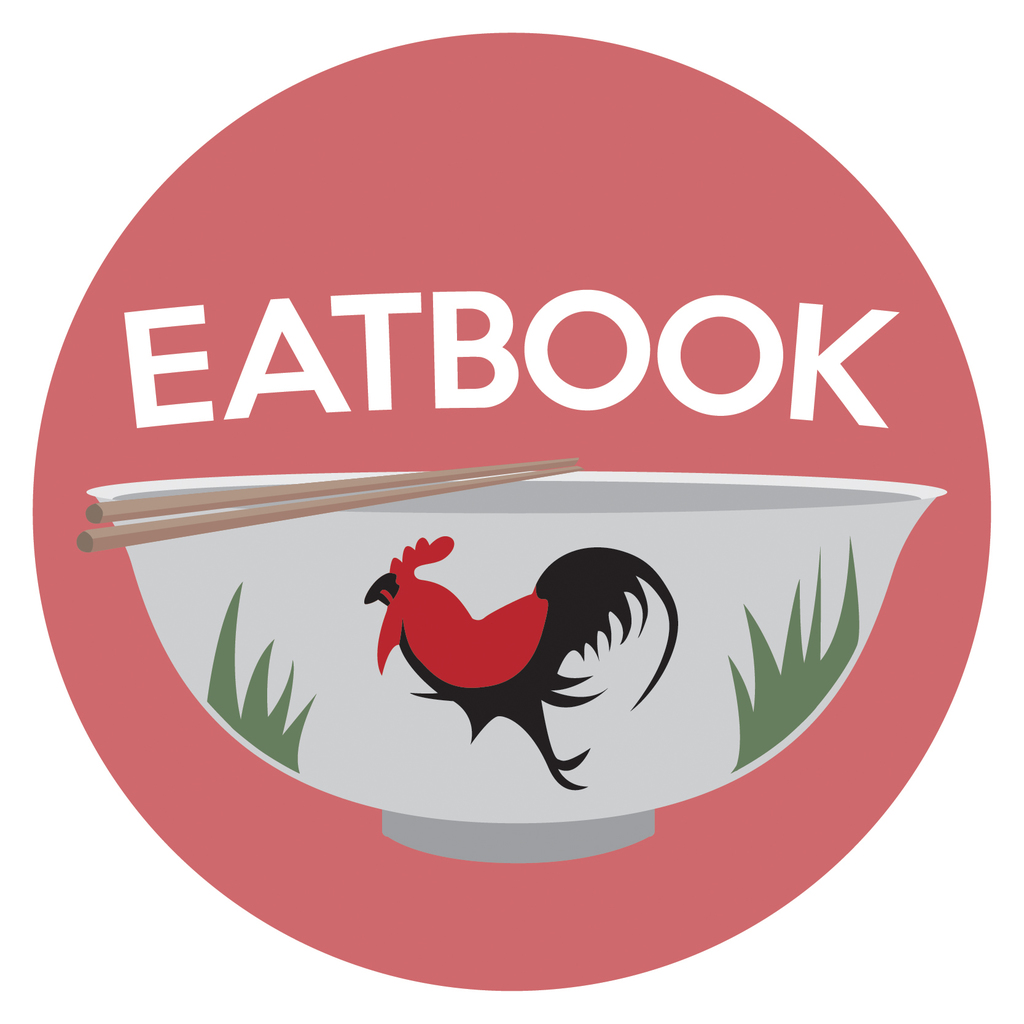 Drop us your email so you won't miss the latest news.