---
Exotic meats that will make you squirm
---
I used to think I was quite an adventurous person when it came to food. That is, until I discovered fried cockroaches and roasted beetles in the UK. I freaked out, naturally, and decided to pass on these exotic foods.
Several years later, however, I braved fried silkworm pupae, a delicacy in Chiang Mai, and actually rather enjoyed them. While the thought of eating cockroaches still unnerves me, here are 10 exotic types of meat you can find right here in Singapore if you're feeling up for a challenge.
---
1. Turtle soup
---
Living in Singapore, most of us are no stranger to soup. From chicken soup to herbal soup, we tend to savour it, especially on cool rainy days. What you probably haven't tried, however, is Turtle Soup ($15/$25/$35). Aside from fresh turtle meat in a full-bodied broth, you can also get innards in the soup along with the skin and meat at Ser Seng Herbs Turtle Restaurant. We heard fans of fish head would especially love this dish for its soft gelatinous meat.
Address: 29 Lorong Bachok, Singapore 387791
Opening hours: Fri-Wed 11am to 7pm
Tel: 6748 3953
Website
Menu
---
2. Kangaroo meat
---
Intrepid Gastro Bar is a Melbourne-inspired restaurant serving Australian food. One of their most popular dishes is Kangaroo Sliders ($18.50+). Kangaroo meat is made into a patty and cooked until medium rare, keeping it moist and juicy. A lean meat slightly resembling venison in flavour, it's topped with prosciutto and served on buns made fresh daily.
Address: 40 Pekin Street, Singapore 048770
Opening hours: Mon-Fri 8am to 10pm, Sat-Sun 10:30am to 5pm
Tel: 9068 8297
Website
Menu
---
3. Shark meat
---
You might be familiar with shark's fin soup, but less common are shark meat and aspic. Lao Liang is famous for two things – shark meat ($5 onwards) and pig trotter jelly ($5 onwards). The shark meat is served cold, with a preserved plum sauce that takes up to three years to prepare.
Address: 166 Jalan Besar, #02-37, Berseh Food Centre, Singapore 208877
Opening hours: Tue-Sun 11am to 3pm
---
4. Pufferfish
---
Here's one for those who've dreamt of being on Fear Factor – pufferfish. The chefs at FUKU have been preparing pufferfish, or fugu, for over 20 years. With its poisonous innards removed before being imported into Singapore, the fugu here is absolutely safe. Tessa ($39++) is a fugu sashimi dish with each slice of fugu served so thin you can see the print on the ceramic plate below. They also offer a variety of dishes making use of different parts of pufferfish, so be sure to check them out!
Address: 14 Mohamed Sultan Road, Singapore 238963
Opening hours: Daily 6pm to 11pm (last order 10:30pm)
Tel: 6235 8216
Website
---
5. Deer penis

---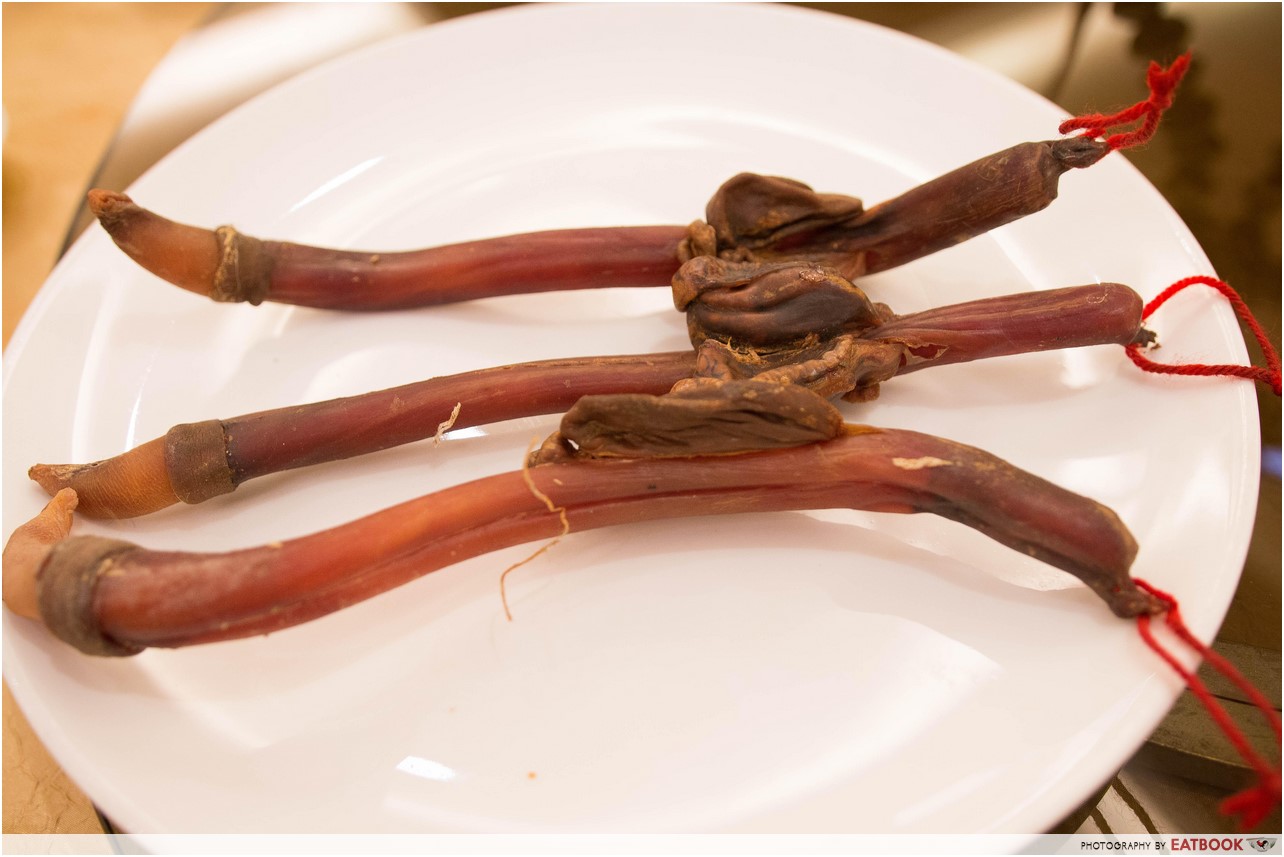 Imperial Herbal is probably the only place in Singapore you can find deer penis soup, or 'Lu Bian' Soup ($35++). Slices of deer penis come in a black soup along with a dried seahorse, chunks of pork and spoonfuls of herbs. The slices of deer penis have a chewy, jelly-like texture. It's also supposed to have loads of health benefits, so lose those TCM drinks and try this out instead!
Read our full review of Imperial Herbal Restaurant.
Address: 382 Havelock Road, Level 2, 4 Points by Sheraton, Singapore 169629
Opening hours: Mon-Fri 11:30am to 2:30pm, 6pm to 10:30pm, Sat-Sun 11:30am to 11pm
Tel: 6337 0491
Website
Menu
---
6. Live octopus
---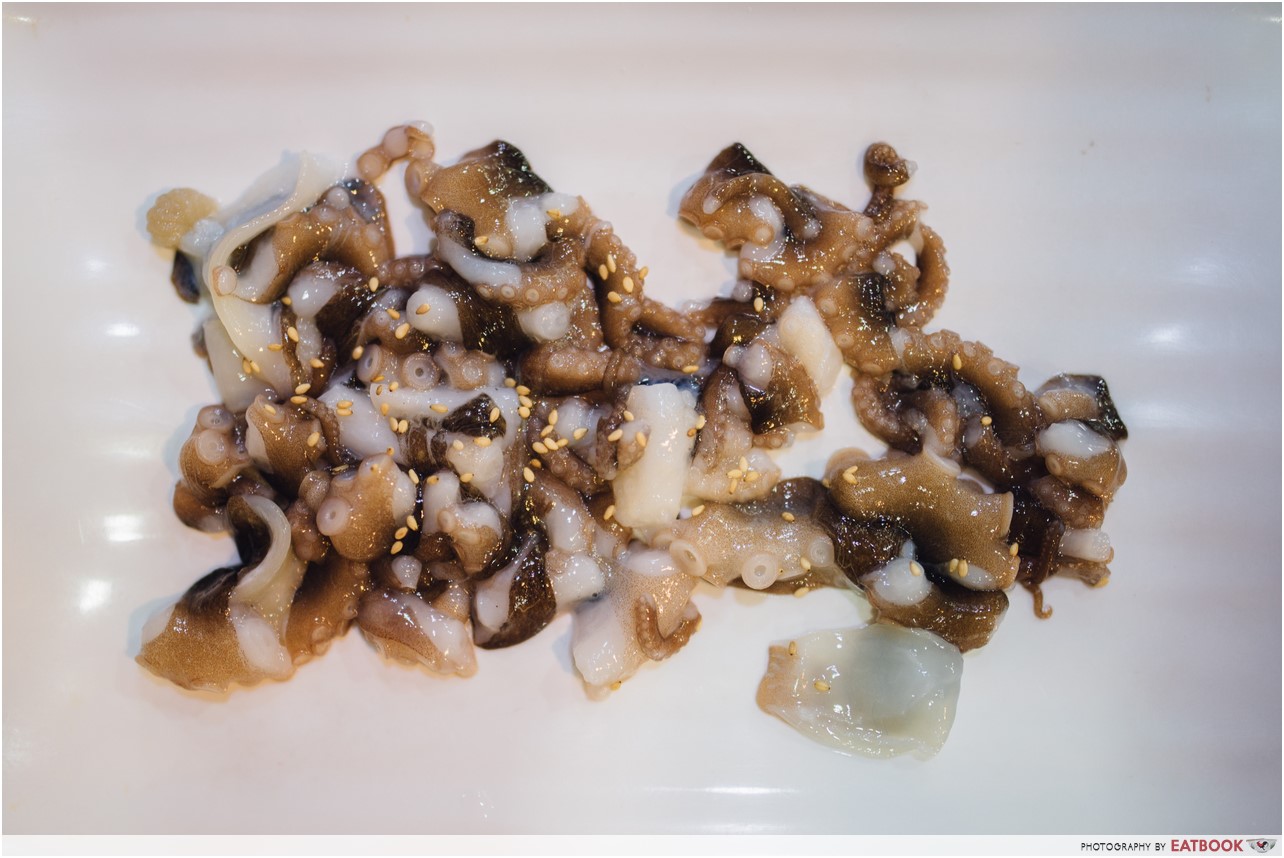 If pufferfish isn't exciting enough for you, perhaps raw baby octopus or sannakji will do the trick. Octopus Set ($60++) from Bukang Tuna Restaurant consists of a baby octopus taken out live from a tank when you order and is cut and served to you with a sweet-spicy sauce and sesame oil, tentacles still writhing on the plate. There have been plenty of horror stories of tentacles getting stuck in people's throats, so if you do give this a go, make sure to chew thoroughly before attempting to swallow.
Check out our full review of Bukang Tuna Restaurant.
Address: 28 Maxwell Road, #01-06, Reddot Traffic Building, Singapore 069120
Opening hours: Mon-Sat 11:30am to 2:30pm, 5:30pm to 10:30pm
Tel: 6327 4123
Website
---
7. Cockscomb

---
If you're looking for an alternative to grilled or fried chicken, Shirokane Tori-Tama serves a variety of strange chicken parts including Kanmuri ($4), which is cockscomb, Hatsu ($3.50), the heart, and Gatsu ($3.50), the stomach, among other things. If you ever want to dare your colleagues to anything, bring them here for a drink and some of these skewers after work.
Address: 11 Unity Street, #01-02, Robertson Walk, Singapore 237995
Opening hours: Mon-Sat 6pm to 10:30pm
Tel: 6836 5680
Website
---
8. Duck hearts

---
Specialising in offal, Dehesa serves Duck Hearts on Toast ($14++). Bouncy and chewy, the duck hearts complement the sweet toast, giving your palate an interesting combination of flavours to decipher. They also serve Grilled Bone Marrow ($25++) in the bone itself with a side of French toast.
Address: 12 North Canal Road, Singapore 048825
Opening hours: Mon-Fri 11:30am to 2:30pm, 5:30pm till late, Sat 5:30pm till late
Tel: 6221 7790
Website
Menu
---
9. Cod's sperm sacs
---
Keyaki serves something most of us would be pretty repulsed by, but a rare few might appreciate:  tara shirako, or the sperm sacs of male cod. Slightly grilled, the outer layer is a little crispy, while the inside is smooth and creamy. It comes as part of their set meals, which start from $160++.
Address: 7 Raffles Boulevard, Level 4, Pan Pacific Hotel, Singapore 039595
Opening hours: Daily 11:30am to 2:30pm, 6:30pm to 10:30pm
Tel: 6826 8240
Website
Menus
---
10. Ox tongue
---
Not as exotic as the rest but still pretty interesting, JINzakaya serves Gyutan ($9.50++), which is essentially ox tongue. Served as a skewer, the portion is a good size if you're just looking to try it out, but not ready to commit to a full-fledged meal. Second from left on the bottom row of this picture, the ox tongue looks pretty similar to a regular beef skewer, so make sure you're clear about what's in your hand before eating it!
Address: 1 Farrer Park Station Road, Singapore 217562
Opening hours: Daily 12pm to 2:15pm, 6pm to 10pm
Tel: 6443 1173
Website
Menu
---
Meat just got more exciting
---
So if you're tired of good 'ol beef, chicken or pork, be sure to check out some of these exotic meats that can offer your palate something new! Let us know if you know of any other exotic meats Singapore has to offer.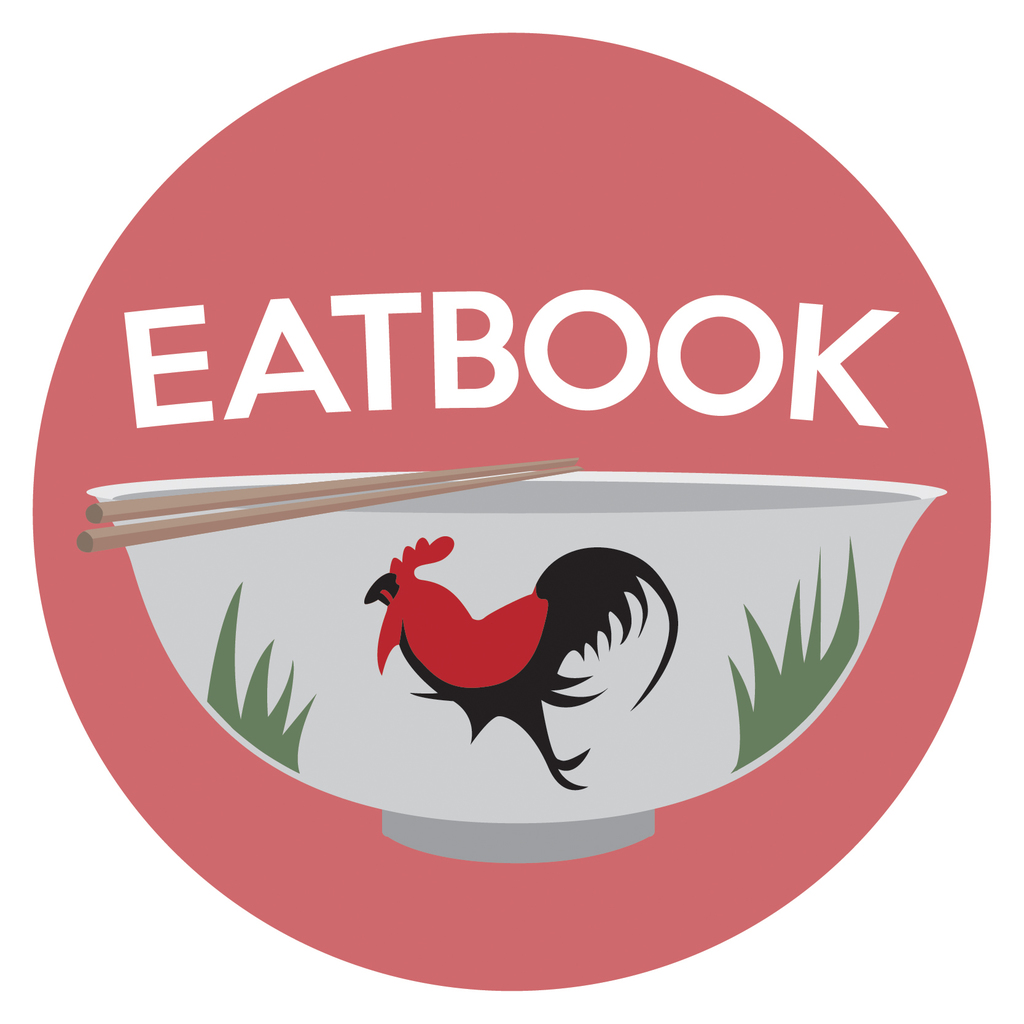 Drop us your email so you won't miss the latest news.