Five Guys is opening in Singapore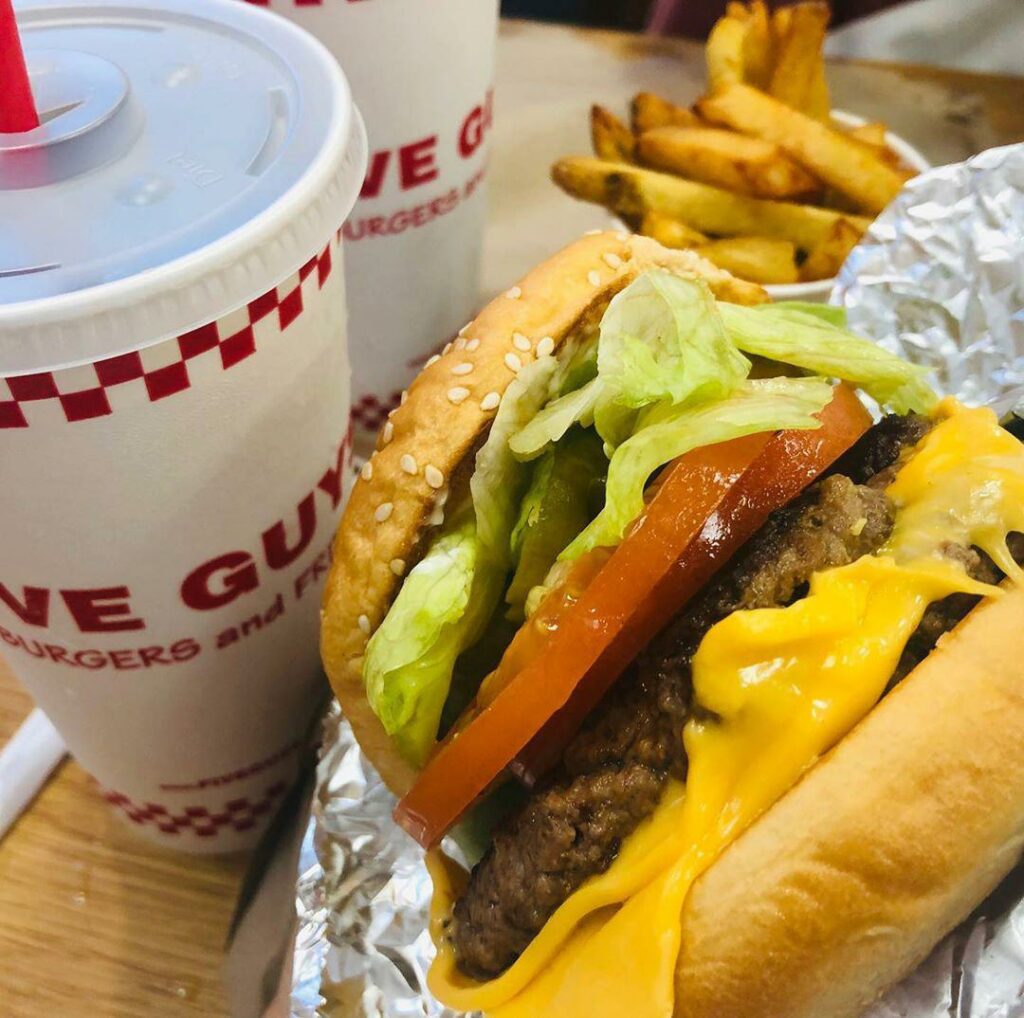 Image credit: @577dardar
First we had a surprise visit from In-N-Out, and then came Shake Shack's permanent home at Jewel Changi Airport. The gods of thicc juicy burgers have certainly been shining their light on our Little Red Dot, 'cause Five Guys will now be opening their first outlet at Plaza Singapura too. The exact location is said to be near the main atrium at the ground level of the mall, with both indoor and outdoor seats.
Just like Shake Shack and In-N-Out, Five Guys specialises in beef burgers. Their beef patties are said to contain 100% fresh ground beef, with none of those nasty preservatives. There are eight beef burgers on their menu, with four of them being smaller versions of their counterparts. The burgers are all pretty classic, starting from the basic Hamburger to the most decadent Bacon Cheeseburger.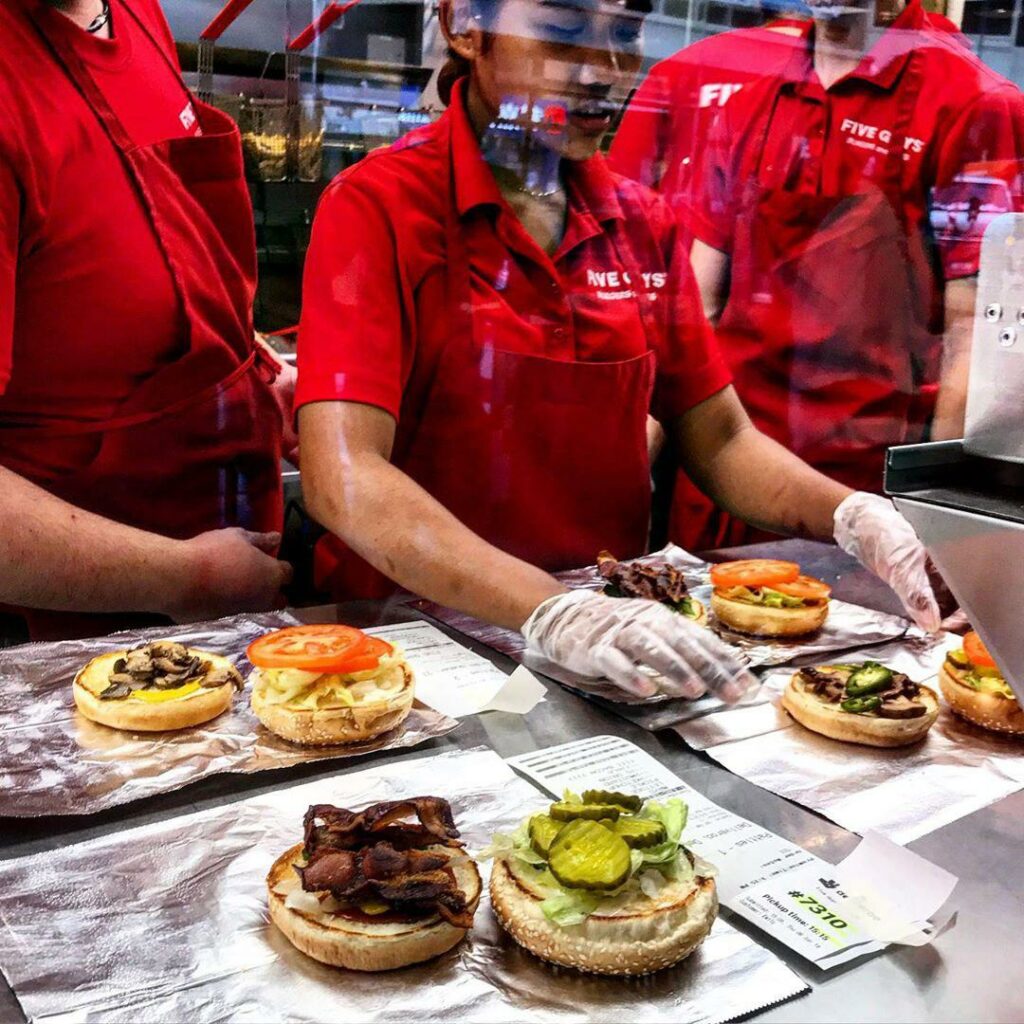 Image credit: @yunaaa_shi
What's special here is you can choose an unlimited amount of free toppings for your burgers. Toppings include relish, grilled mushrooms, and sauces such as Bar-B-Q Sauce and Hot Sauce.
A must-try here is their Five Guy Shake, which is a simple vanilla milkshake that comes with your choice of mix-ins. If you're feeling it, you can even get bacon and cherries mixed into your shake!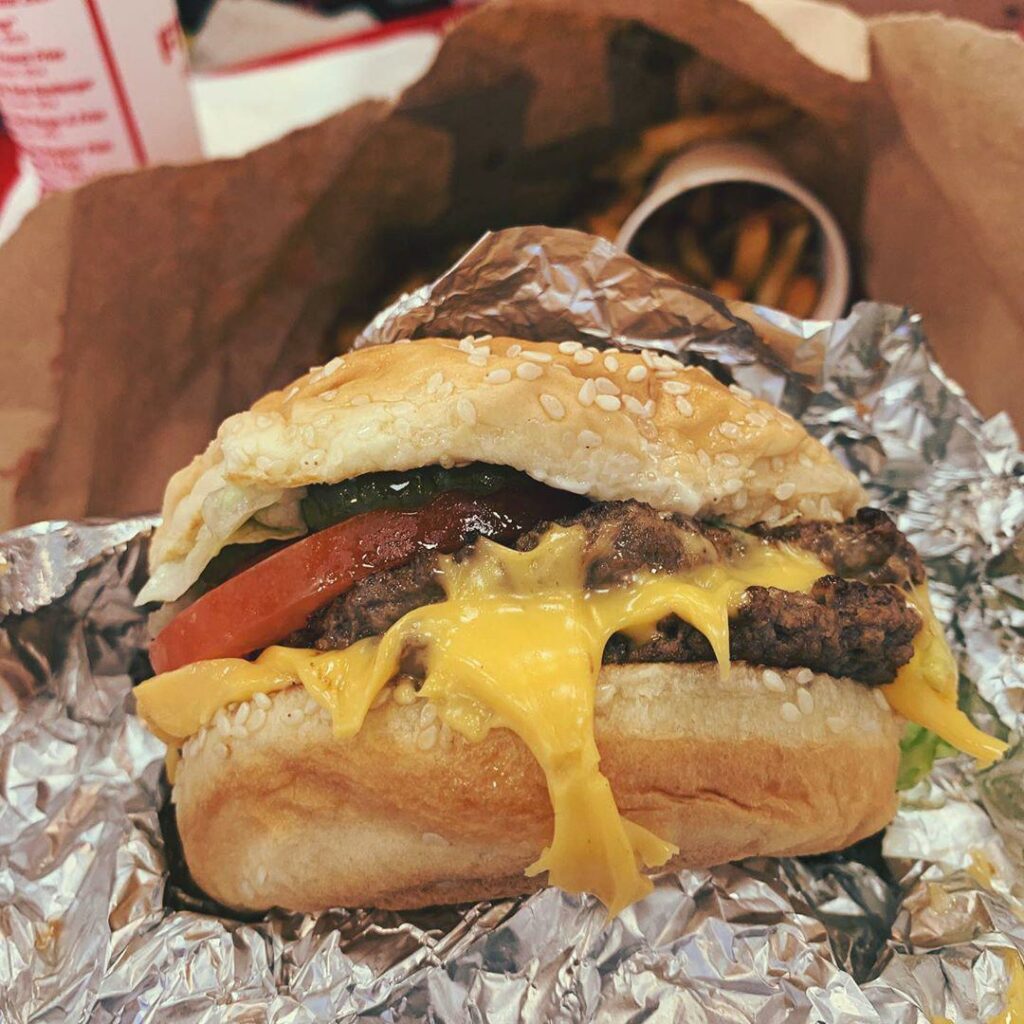 Image credit: @amanda__yx
As compared to In-N-Out and Shake Shack, Five Guys in the States is said to serve greasier and downright sinful burgers – AKA what we head to a fast food joint for. That being said, Five Guys is also the most expensive out of the three burger joints, so don't expect anything cheap at their outlet in Singapore.
We're not sure if the menu in Singapore will be the same as the American menu, but we're crossing our fingers for a similar version. Details including the opening date are not released yet, but from what we hear, they're scheduled to open in the fourth quarter of 2019.
We'll be on the lookout for the latest updates, so be sure to bookmark this page and check back regularly!
If you can't wait to get your burger fix, check out equally satisfying burger joints such as Three Buns or the affordable Ministry of Burgers at Pasir Ris. Alternatively, try your hand at making your own Ramly burger with our recipe!
Ministry of Burgers Review: Ramly Burger Cafe With Biryani Fries At Pasir Ris