---
Flower dishes fit for a garden city
---
With a title like "Garden City", it's no surprise how some of our chefs have created food that look as gorgeous as our little island. Here are 10 cafes and restaurants that included the beauty and sweet notes of flowers onto our plates, making you feel like you're eating food meant for fairies.
---
1. Pollen
---
Located within Flower Dome in Gardens by the Bay, Pollen offers a stunning view of Marina Bay's waterfront and skyline. Their culinary creations are inspired by plants, with pastries, drinks and mains garnished using assorted flowers. You'll get complimentary access to Flower Dome for dining here, so get bae to join you for a romantic walk after your meal. A 7-course dinner would set you back by $168++ per person.
Address: 18 Marina Gardens Drive, #01-09, Flower Dome, Gardens by the Bay, Singapore 018953
Opening hours: Mon 12pm to 2:30pm, 6pm to 10pm, Tue 3pm to 5pm, Wed-Sun 12pm to 2:30pm, 3pm to 5pm, 6pm to 10pm.
Tel: 6604 9988
Website
Menu
---
2. Epiphyte
---
With the name "Epiphyte", you'd expect nothing less than a plant extravaganza at this cafe. Its beautiful garden theme is accentuated by notes of floral fragrance and an indoor garden with orchids. A photogenic dessert here is Terrarium ($8+), which is a green sponge cake with chocolate soil, mint custard, and apple compote topped with edible flowers. Add $3 for a shot of rum to give this garden in a glass an extra kick!
Address: 47 Neil Road, Singapore 088827
Opening hours: Mon-Thur 4pm to 12am, Fri 4pm to 1am, Sat 11am to 1am
Tel: 9451 8873
Website
---
3. The Populus Coffee & Food Co.
---
The Populus is, as you guessed it, popular. This modern cafe can be very crowded during brunch hours, so come early to get a seat. It serves a mean batch of delicious cafe fare like their famous Populus Scramble ($17+), which consists of buttery scrambled eggs and bacon atop a crisp croissant. A photogenic dish here would be Butter Rum Bananas French Toast ($19+) that comes with bananas on vanilla brioche topped with pistachio crumbs, greek yogurt and beautiful flowers.
Address: 146 Neil Road, Singapore 088875
Opening hours: Mon 9am to 7pm, Tue 9am to 4pm, Wed 9am to 7pm, Thur-Fri 9am to 10:30pm, Sat 9:30am to 10:30pm, Sun 9:30am to 7pm
Tel: 6635 8420
Website / Menu
---
4. Botanist
---
Botanist is a new joint that blossomed about a month ago in the cafe enclave known as Neil Road. Its dishes, both sweet and savoury, sport playful bursts of colours with fruits and edible flowers. French Toast ($18) features slices of fried brioche stuffed with rhubarb berry marmalade, fresh berries, poached pear and vanilla ice-cream. Those who want a little savoury with their sweet can go for Maple Pancake ($18) topped with fresh berries, nuts, bacon and an array of flowers.
Address: 74 Neil Road, Singapore 088839
Opening hours: Tue-Sun 8am to 6pm
Tel: 9188 9191
Website
Menu
---
5. Banana Tree

---
Banana Tree's Pot BingSoo ($12.50) is probably the most popping of Korean bingsus in Singapore as far as presentation goes. It comes in a flower pot filled with shaved ice, Häagen-Dazs ice-cream, red bean and plastic sunflowers on top. Other desserts to go bananas for include Banana Som Som Latte ($7) that comes with a cloud of cotton candy, and Flower Paap ($6.50). There are three flavours to choose from – banana, espresso and strawberry – and the banana version contains rich banana pudding, "soil" in the form of crushed Oreos and lovely plastic flowers on top. Mini shovels are provided for you to shove the delicious dessert into your tummy.
Address: 26 Keong Saik Road, Singapore 089133
Opening hours: Mon-Sat 12pm to 10pm, Sun 12pm to 7pm
Tel: 6221 5020
Website
---
6. 2am : dessertbar
---
Awarded "Pastry Chef of the Year" in the World Gourmet Summit Awards in 2011, 2013 and 2015, Chef Janice Wong is no doubt a queen in Singapore's dessert scene. Her OG dessert bar at Holland Village features delicious and incredibly beautiful creations. Cassis Plum ($24++) is a cassis bombe filled with elderflower yoghurt foam and plum liqueur sprinkled with dainty pink petals. The equally elegant Strawberry Caprese ($24++) features strawberry ice-cream, raspberry nests, cured vinegar strawberries, sakura pearls, and burrata tonka snow accented by pink Begonia petals.
Address: 21A Lorong Liput, Holland Village, Singapore 277733
Opening hours: Tue-Fri 3pm to 2am, Sat-Sun 2pm to 2am
Tel: 6291 9727
Website
Menu
---
7. Dazzling Cafe

---
Apart from thick honey toasts, Dazzling Cafe also makes a great assortment of drinks. Rose Latte ($8++) contains Bailey's Irish Cream, and is topped with dried rose petals and rainbow latte art upon request. For something more calming, opt for Lavender Latte ($8++). If these aren't enough to please, there are more drinks on their menu that contain sweet floral notes. 
Address: 277 Orchard Road, #01-12/13/14, Orchardgateway, Singapore 238858
Opening hours: Mon-Sun, 11am to 10pm
Tel: 6385 3639
Website
Menu
Click here for more info on their Capitol Piazza outlet.
---
8. Open Farm Community

---
Open Farm Community sets itself apart by being both a restaurant and an urban farm. Chef Ryan Clift, who is also behind Tippling Club, constantly revamps OFC's menu to introduce fresh, seasonal ingredients. Get your hands on Pandan and Banana Custard ($18++) with  lemon grass sago and sugar cane sorbet for an atas twist on familiar flavours. With an outdoor playground, this also makes a great spot for those with kids!
Address: 130E Minden Road, Singapore 248819
Opening hours: Mon-Fri 12pm to 4pm, 6pm to 10pm, Sat-Sun 11am to 4pm, 6pm to 10pm
Tel: 6471 0306
Website
Menu
Check out other child-friendly restaurants in Singapore here.
---
9. Paddy Hills
---
Paddy Hills' Berry Muffcake ($20++) is practically crying to be Instagrammed. Topped with chocolate crumbs, berries, flowers and vanilla bean ice-cream, these fluffy hotcakes don't just look good, but taste good too. Something else you gotta try here is Chocolate Pasta ($16++). This dessert is made of creme anglaise (light custard cream), chocolate mousse, macerated berries and hazelnuts. While the flavour combo might sound weird AF, it'll definitely excite adventurous foodies with a sweet tooth.
Address: 38 South Buona Vista Road, Singapore 118164
Opening hours: Mon-Fri 10:30am to 5pm, 6pm to 10pm, Sat-Sun 9am to 5pm, 6pm to 10pm
Tel: 6479 0800
Website
Menu
Find out where else has weird flavour combinations that actually taste good.
---
10. Antoinette
---
A familiar name by now, Antoinette is a French cafe and dessert parlour fit for even the fussiest of tai tais. Fill your table with dainty pastries and plated creations such as Le Vacherin de la Reine ($25+) and Superlova ($10.70+). The former, translated to "The Queen's Vacherin", features rose meringue, yuzu cream, vanilla whipped cream and a spunned sugar crown with flower petals floating amidst it. Superlova is a pretty cake that'll give you a happy rose overdose with rose mousse, rose sponge and rose glaze topped with rose macaron and raspberry caviar.
Address: 30 Penhas Road, Singapore 208188
Opening hours: Mon-Fri 11am to 10pm, Sat-Sun 10am to 10pm
Tel: 6293 3121
Website
Menu
---
Flower power
---
Whether you're in love with flowers or you just want some pretty nosh, this list has got something for you. Let us know if we missed out your favourite flower dish!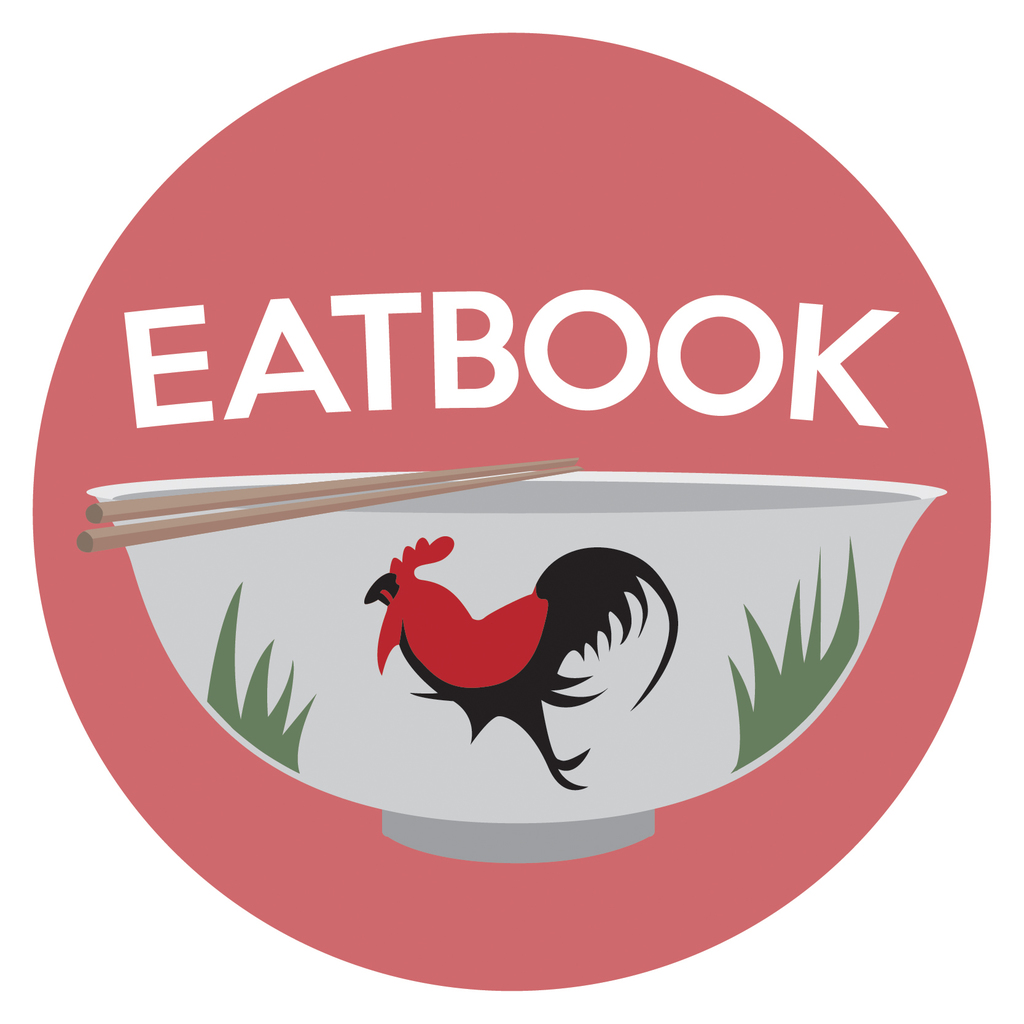 Drop us your email so you won't miss the latest news.