Food Haus is a new IG-worthy coffeeshop at Ang Mo Kio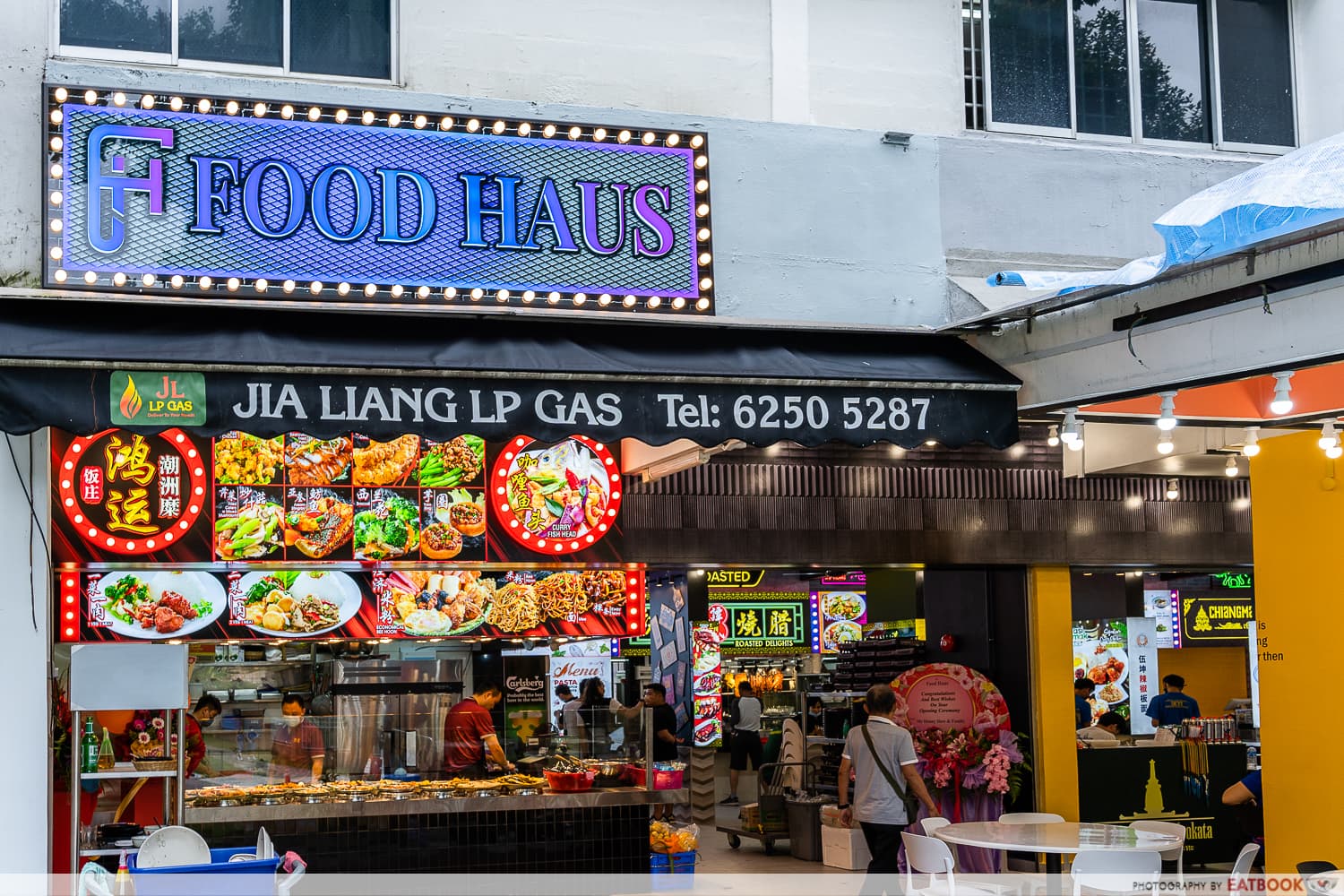 Coffeeshops aren't usually the most stylish places to dine at, but there's a new kid on the block that's determined to turn that notion on its head. Enter Food Haus, a neon-lit, sports-themed coffeeshop in Ang Mo Kio that officially opens on 10 March 2023.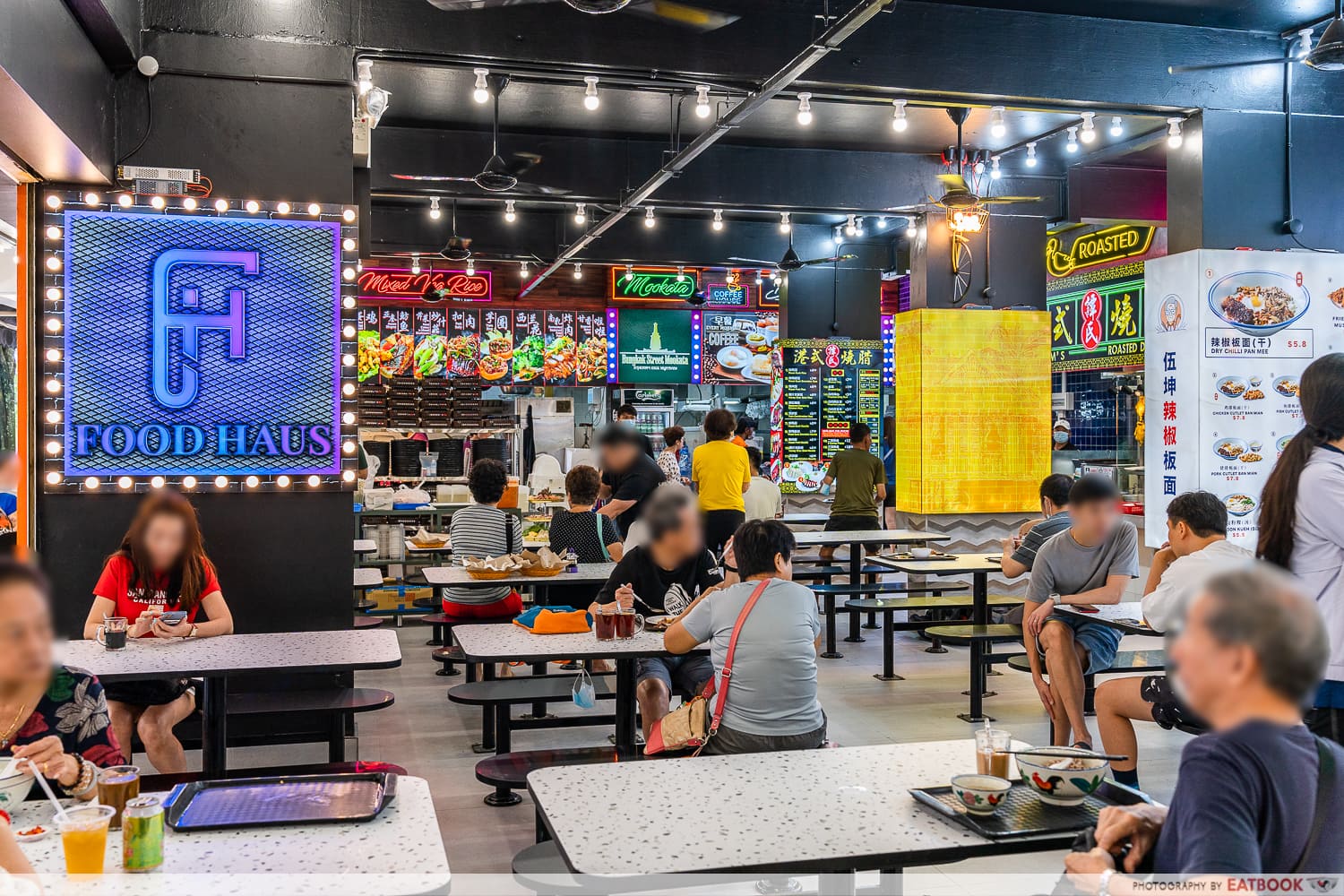 Its interiors are strikingly colourful for a neighbourhood kopitiam, with cyberpunk-esque signages and sports objects tastefully placed around the place to give it an interesting visual appeal. A few fun examples include shuttlecock ceiling lights, a wall plastered with skateboards, and a bicycle that seems to be fused into the wall. It's definitely worthy of the 'gram.
As for eats, Food Haus has a diverse lineup of stalls.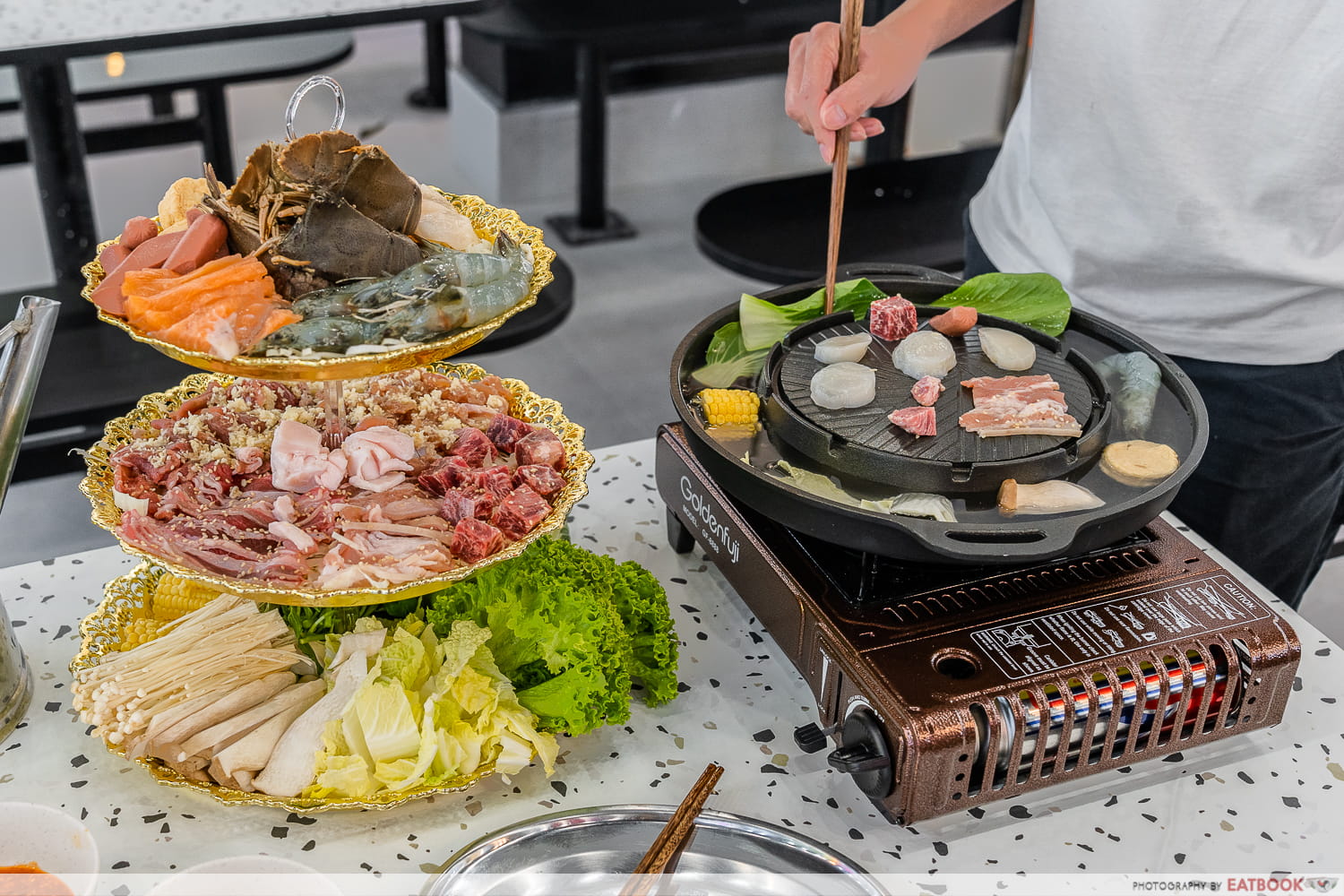 Bangkok Street Mookata is a name that most mookata fans will be familiar with, given that it has numerous outlets across the country. This is its flagship outlet, so you can expect a stellar Thai BBQ experience. A platter for two here costs $25, while a platter for four will set you back $45.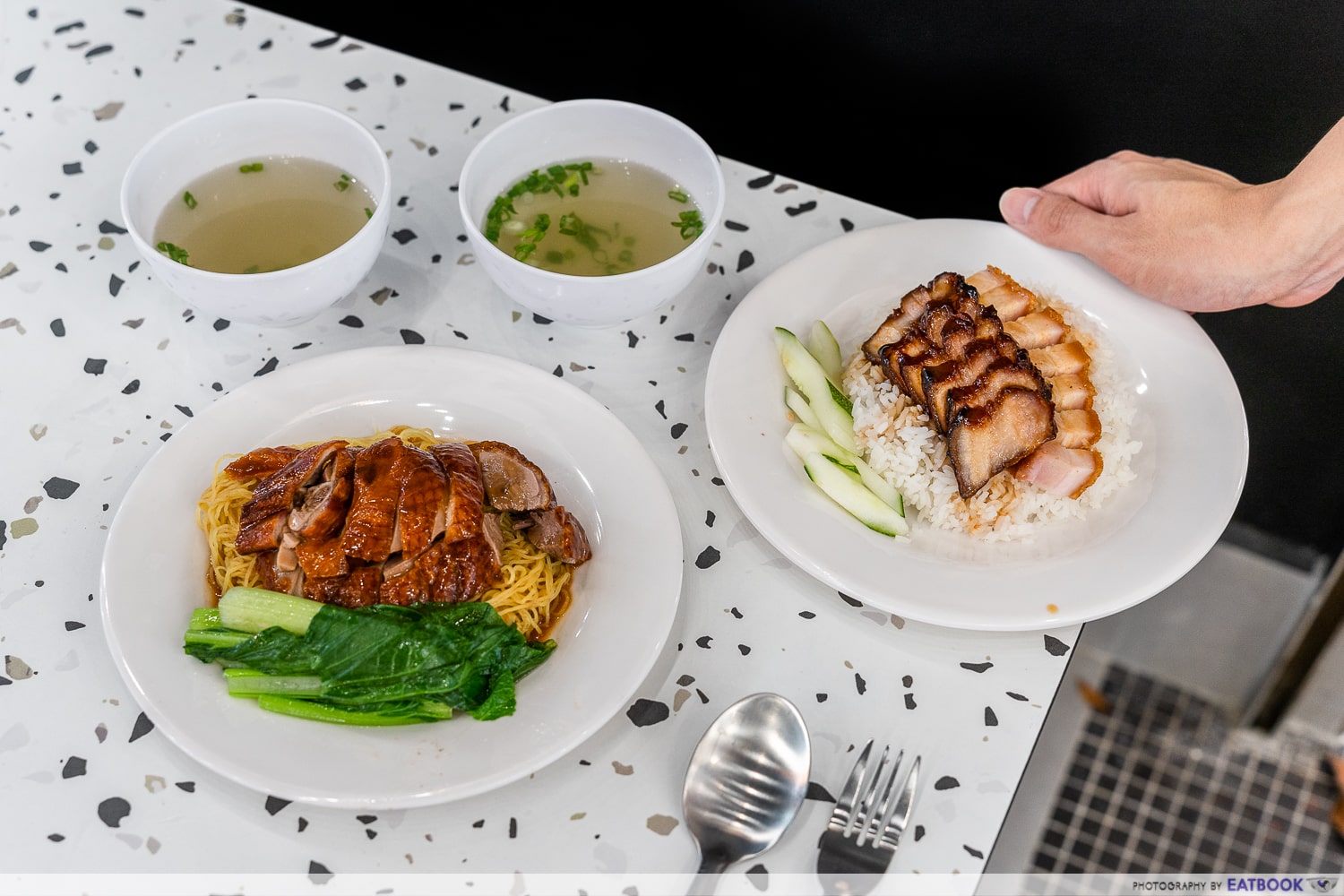 Be sure to check out Tham's Roasted Delights, a stall opened by an ex-Crystal Jade and Imperial Treasure roast chef. Regardless of whether you get the Roast Duck Noodles ($4.50) or Char Siew Shao Rou Rice ($5.50), you can expect juicy, succulent meat that's roasted to perfection.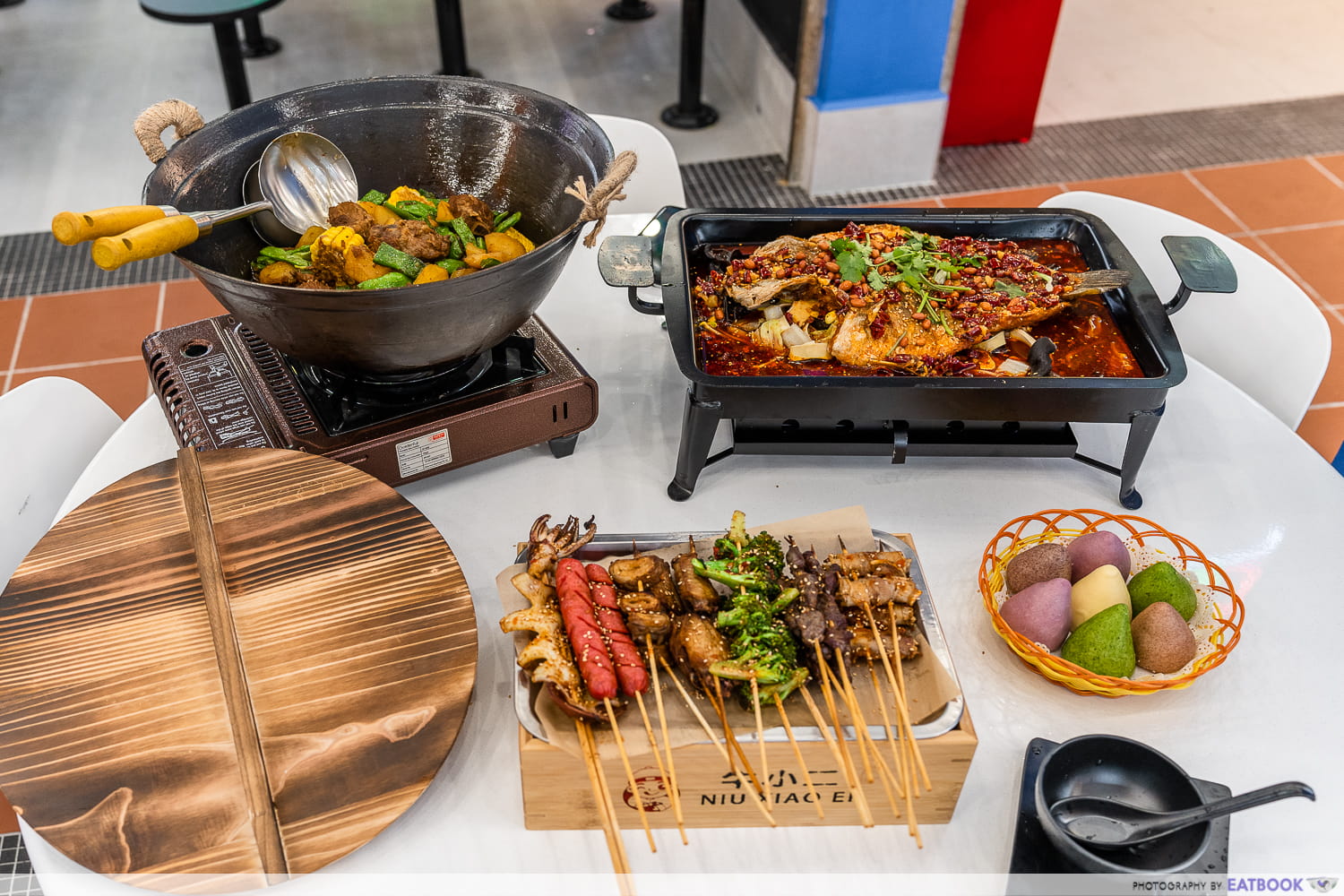 For Mala Hot Pot ($2.20 per 100g), Chong Qing Grilled Fish ($25), and other authentic Chinese fare, try Niu Xiao Er Dong Bei BBQ. If you're in the mood for something out of the ordinary, though, then we recommend ordering the Stewed Pork Ribs with Green Bean ($25), which is pictured above in that massive, attention-grabbing wok.
According to the owners, the size of the wok generates more heat, allowing the meat to be cooked at the optimal temperature in the cold Northeast China climate—which is where the dish originated from. This results in wonderfully tender and succulent pork ribs.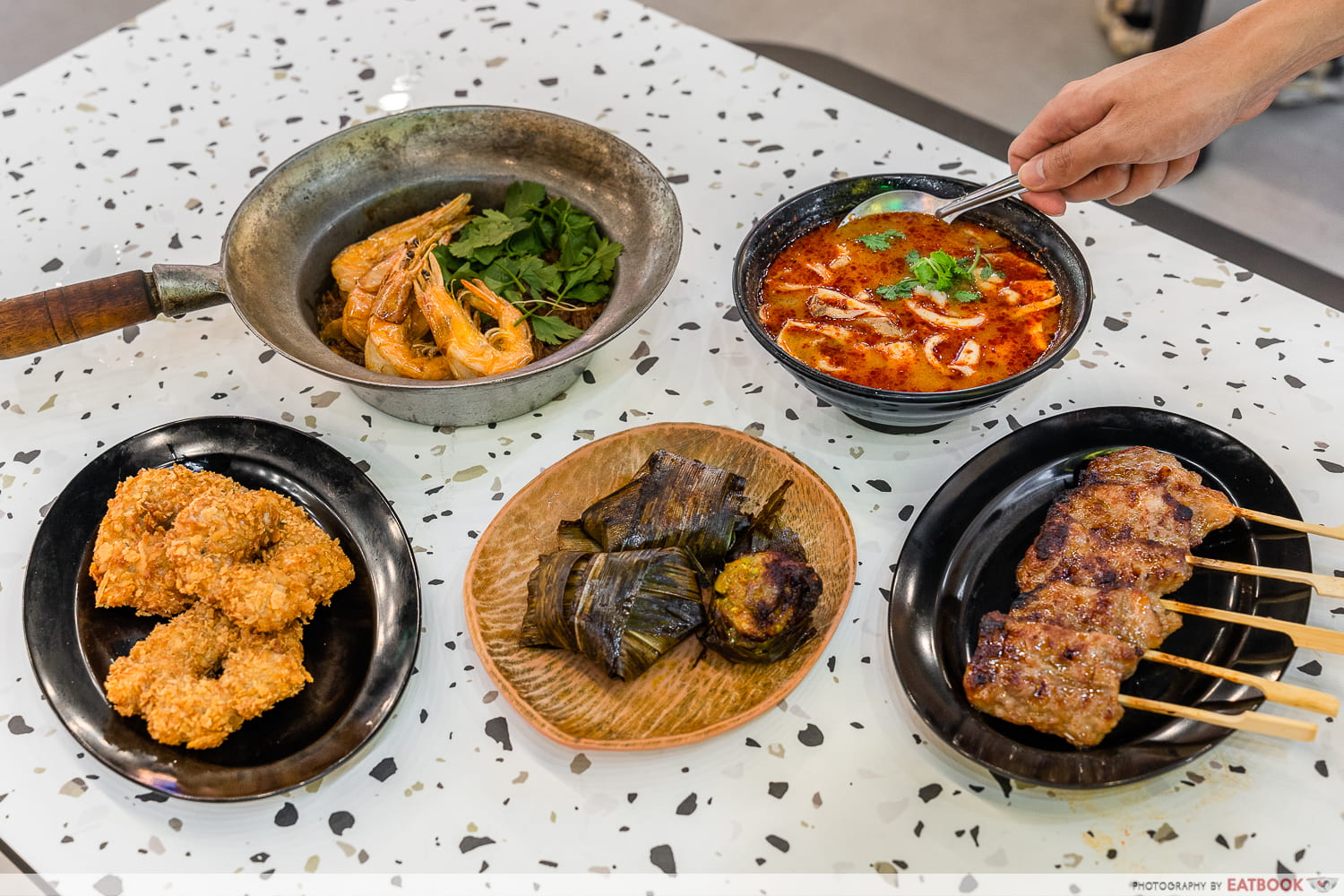 And that's not even mentioning the other well-known brands at Food Haus, including Chiangmai Thai Kitchen and Ng Kuan Chilli Pan Mee. It's a treasure trove of good food.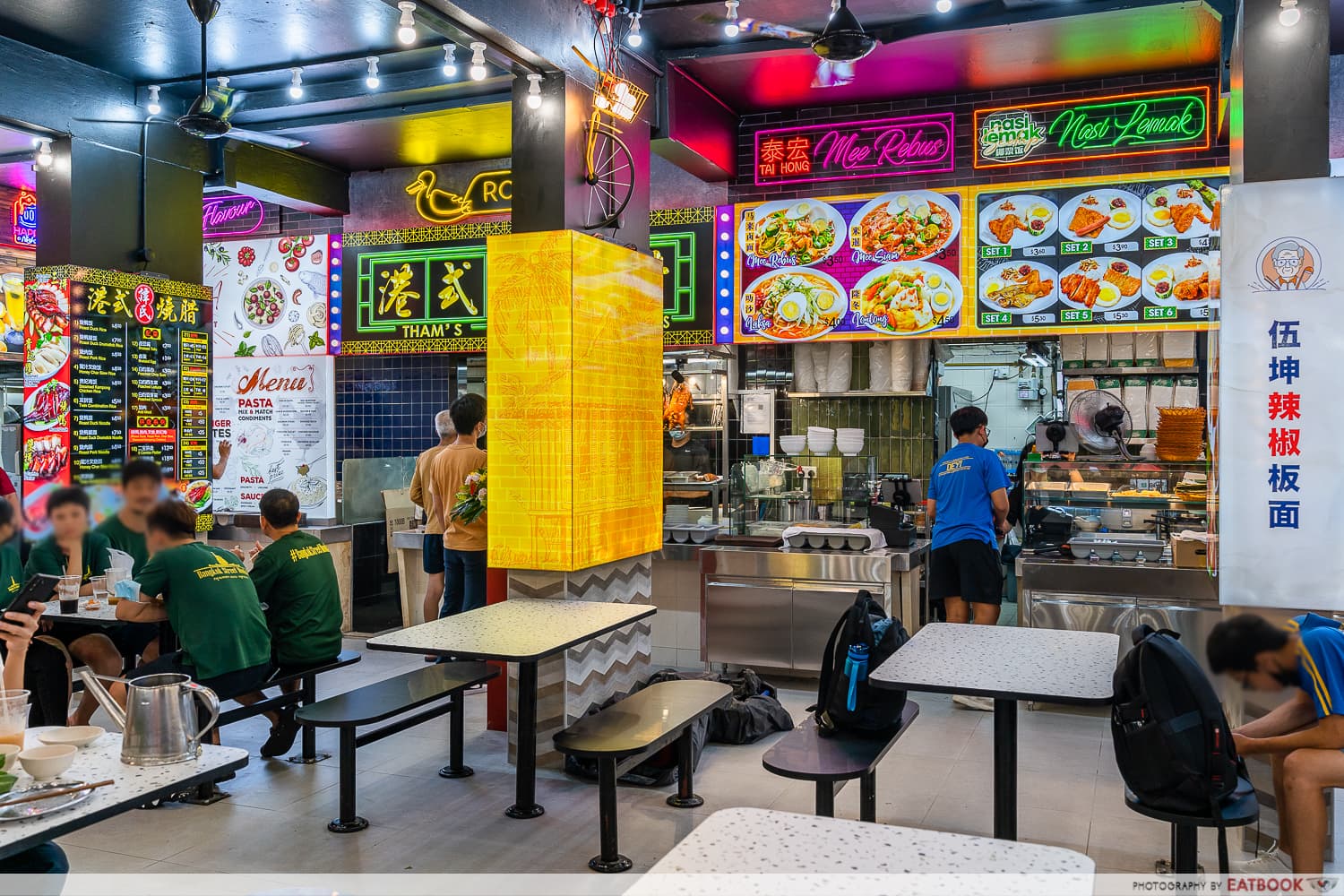 From 10 to 12 March, Food Haus diners will be treated to free coffee and tea. That's all the more reason to head down to the coffeeshop, especially if you live in the area!
For $1.50 truffle XLB, deep-fried bao and more, have a look at our Bei-Ing Dimsum Club review. If unique "spinning" claypot rice sounds interesting to you, read our Sabo Sia review.
Address: 421 Ang Mo Kio Avenue 10
Opening hours: Daily 6am to 11pm
Website
Bei-Ing Dimsum Club Review: Famous Wonton Mee Founders Sell $1.50 Truffle XLB, Deep-Fried Bao And More
Photos taken by Zi Hui Tan.
This was a media tasting at Food Haus.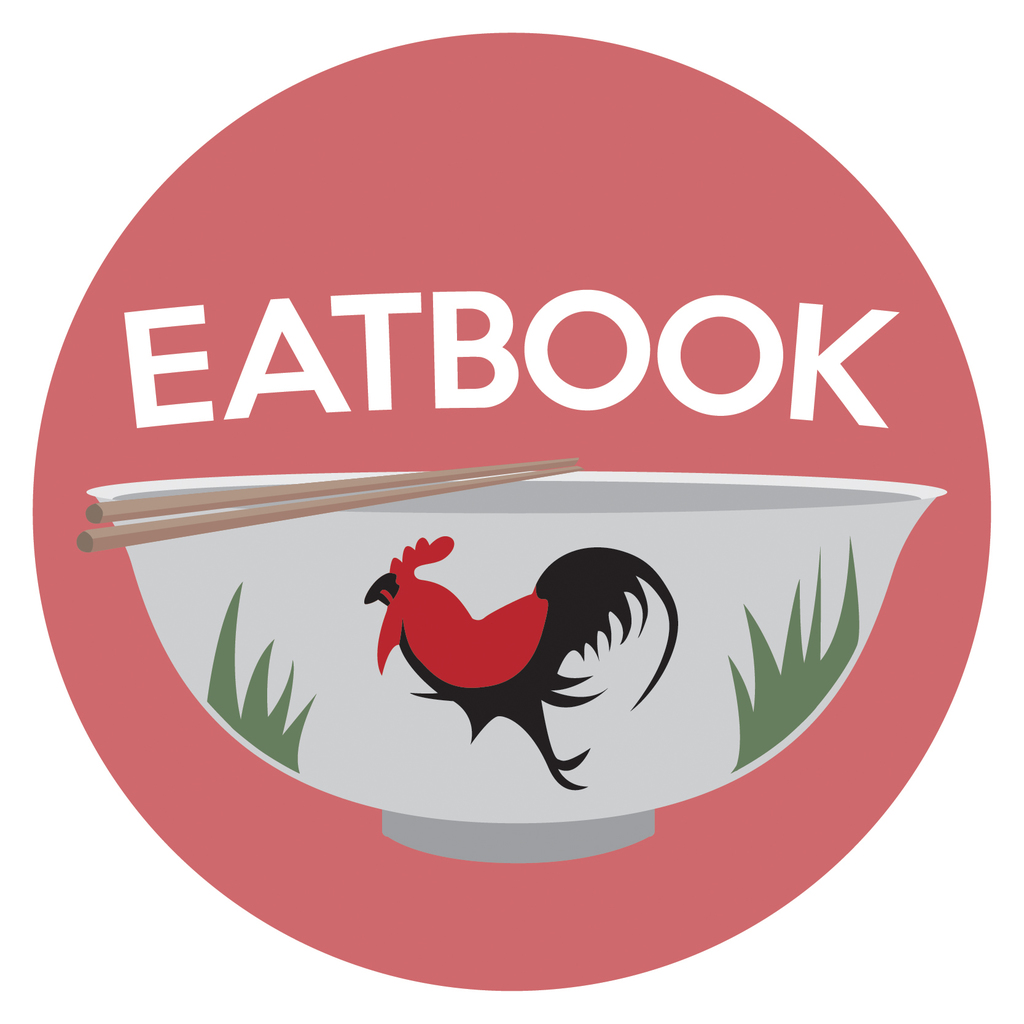 Drop us your email so you won't miss the latest news.