Visit Genki Sushi this October

The queues are always never-ending at Genki Sushi. A favourite dining spot for millenials, this conveyor belt sushi restaurant is extremely popular, thanks to their mentaiko series featuring Mentaiko Mayo Fries and Seared Salmon Mentaiko Sushi ($2.80++).
If you're a loyal customer of this sushi restaurant, then you will be glad to know that on your next visit, you will get to enjoy a Buy 3 Get 1 Free offer on their sushi plates. Available only on weekdays before 5pm, this sushi promo can be redeemed as many times as you want on a single bill. So pile your plates high and get as many free sushi plates at Genki Sushi. As always, the lowest value sushi plate will be marked as the free plate. 
However, do note that this promo is not available at all outlets. You will only get to enjoy it at their Orchard Central, Waterway Point, and Chinatown Point branches.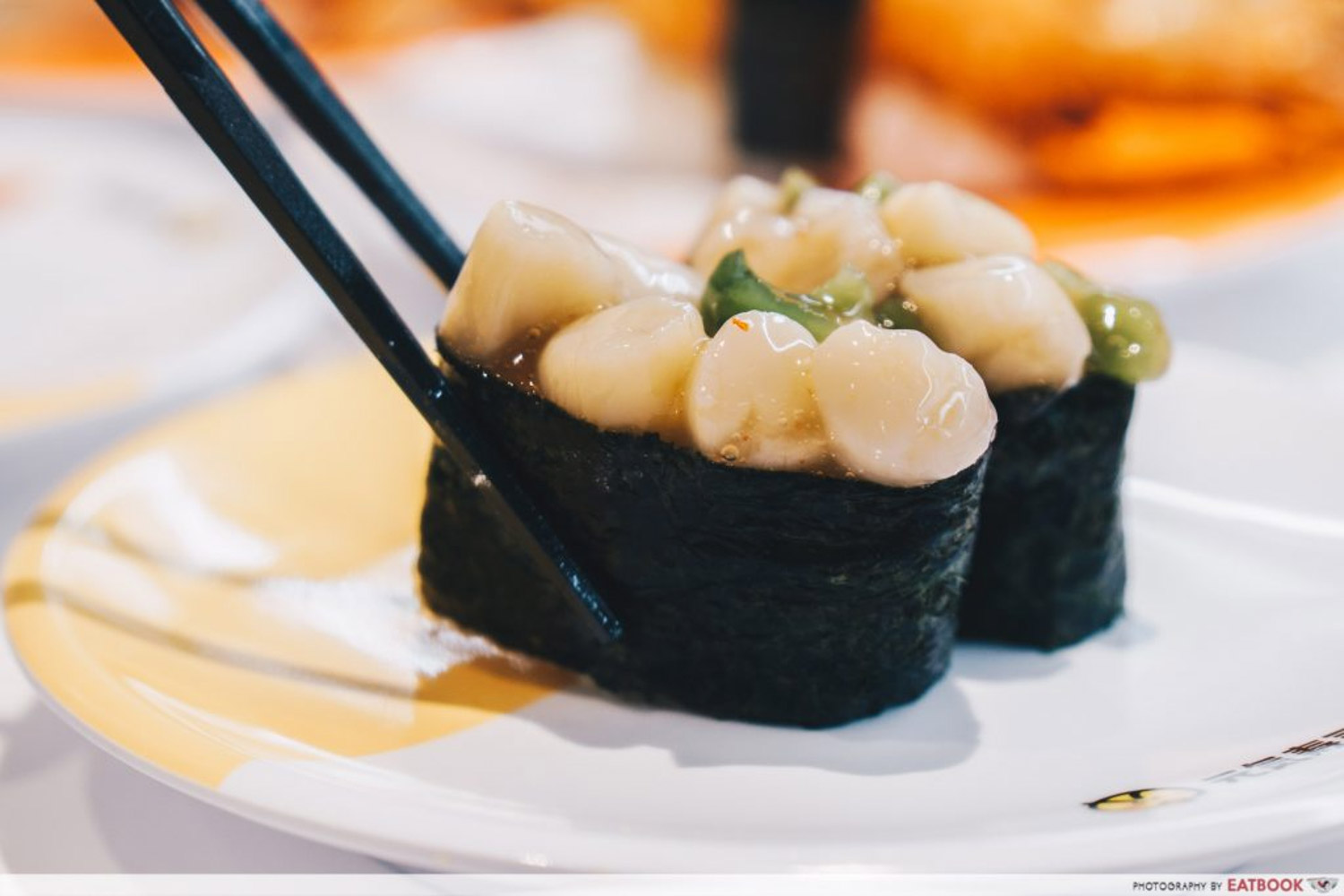 One dish you should try is their Scallop Wasabi ($2.30++) that features creamy scallop complemented with a sharp zing from the wasabi. The Crispy Prawns with Yuzu Mayo ($4.80++) is a unique sushi treat too, and has a refreshing fruity tang that cuts through all that fried goodness.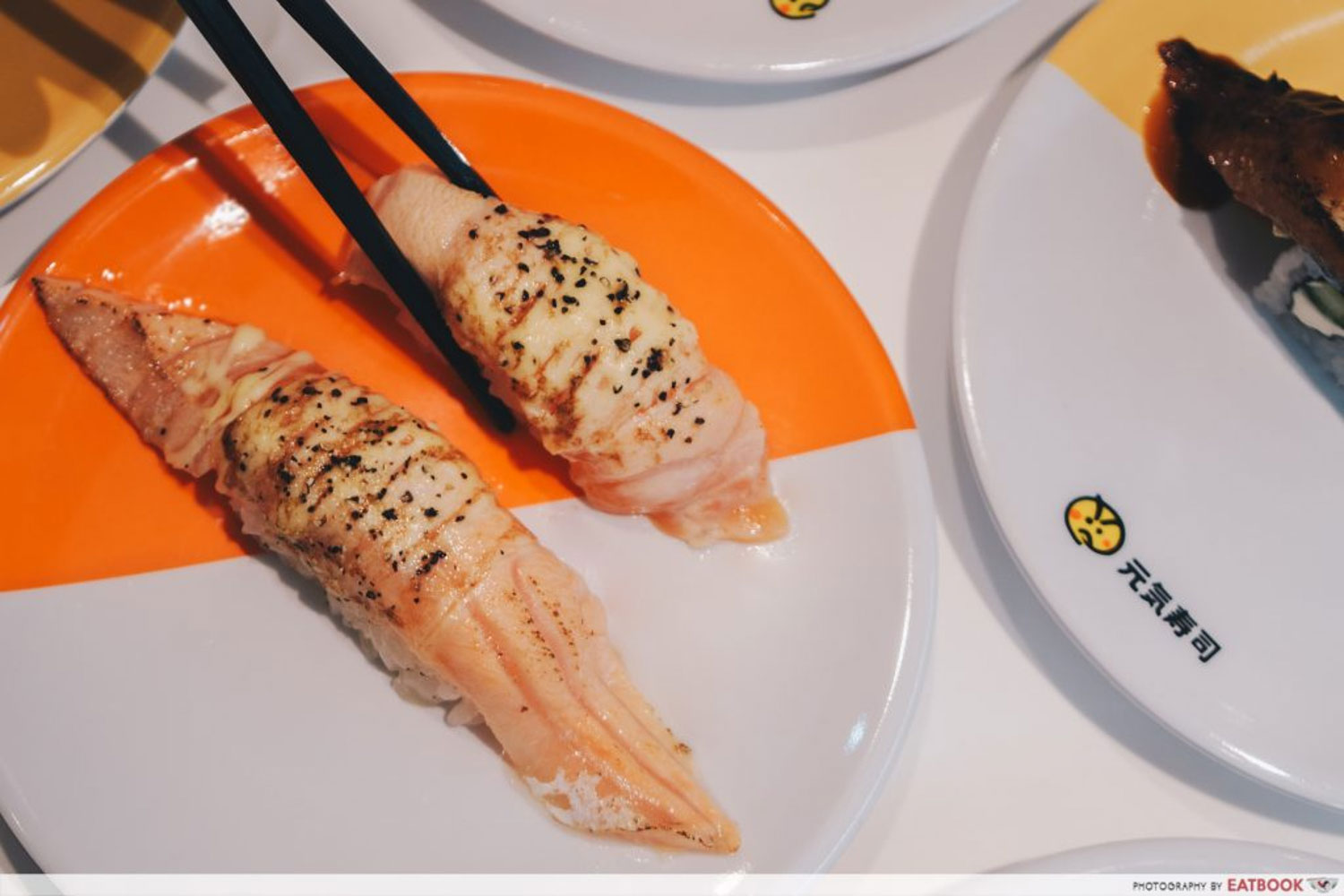 XXL dishes are always a plus in our books. And Genki Sushi has also come up with a range of massive upsized sushi in their Dai Man Zoku menu. The sushi here feature toppings that are 1.5 times bigger than the regular ones, so you can expect more meat and less rice. The only downside is that it comes as one piece on a plate, instead of the usual pair.
Give their Seared Akaebi with Garlic Butter ($1.90++), which comes with fresh, crunchy prawns, a go. Their Seared Sukiyaki Beef ($1.90++) impresses, with its robust, buttery notes. It is also a feast for the eyes, as an entire strip of beef wraps around the pressed rice. 
This Buy 3 Get 1 Free promo at Genki Sushi will be available until 13 October 2019, so you can expect even longer queues every weekday till then.