New ghost pepper chips at 7-Eleven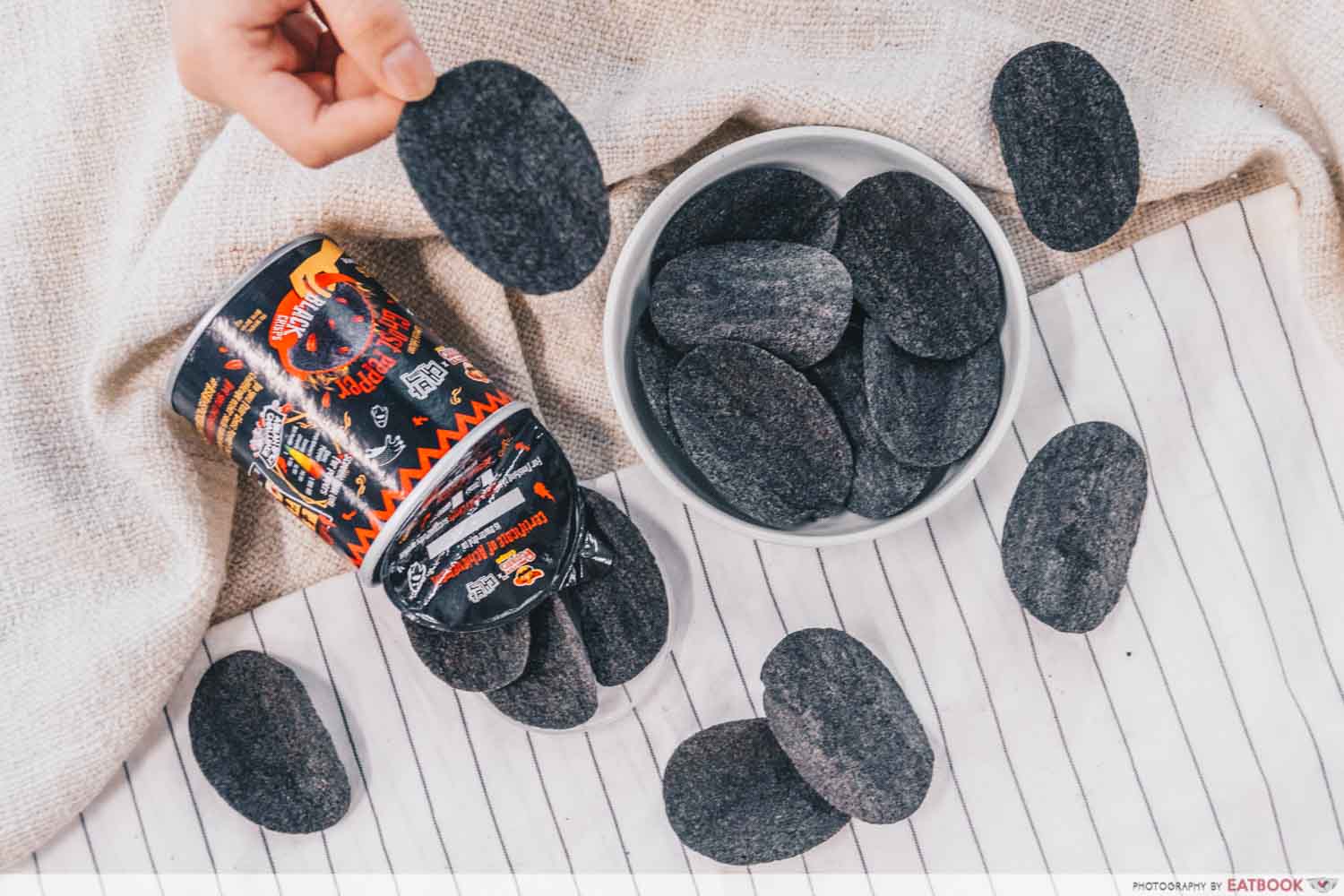 Mister Potato just released a limited edition Ghost Pepper chips in collaboration with Daebak, a Korean noodle brand famous for its deadly spicy ghost pepper flavour that we feel may be one of the spiciest instant noodles we've ever tried.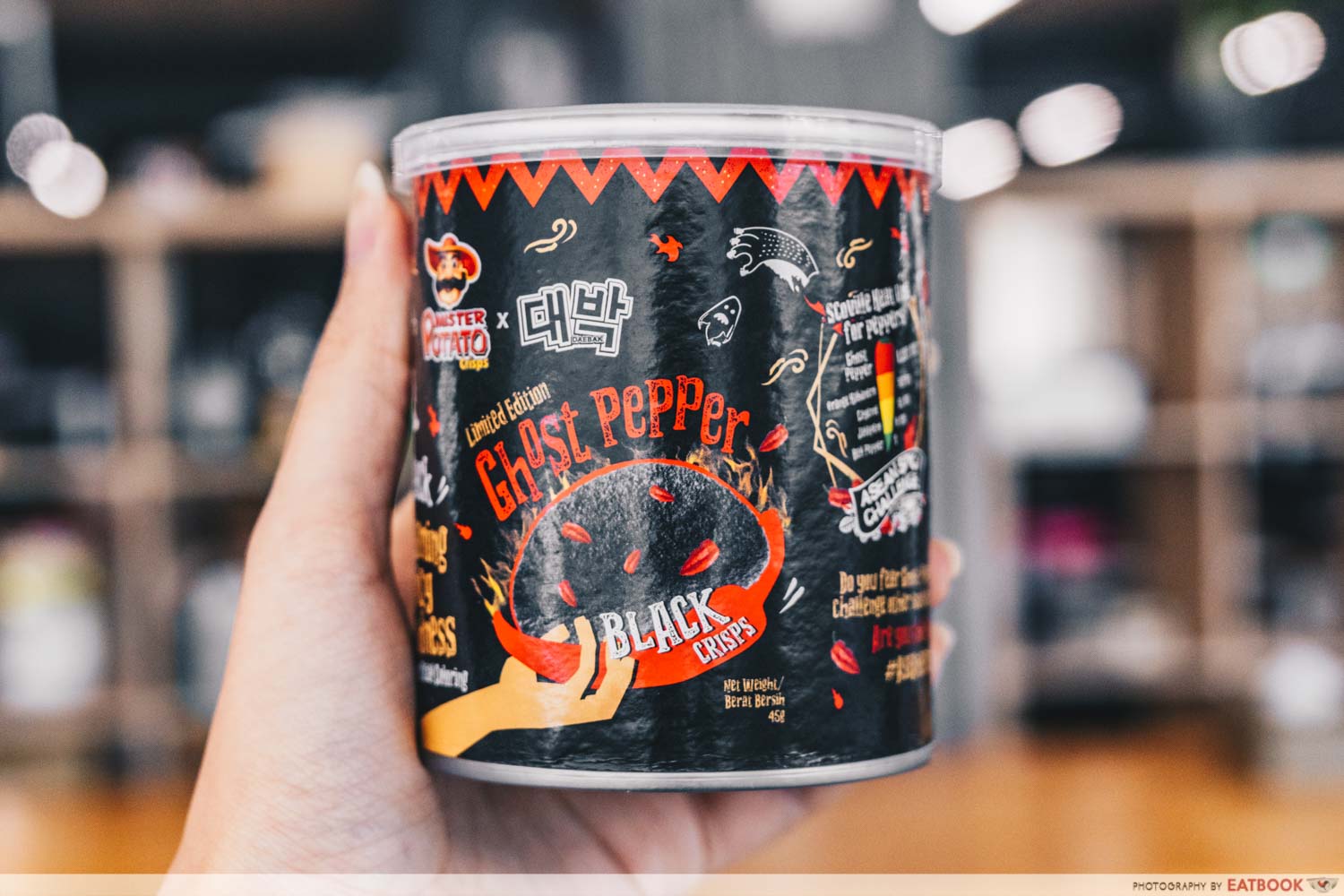 You might have tried the maximum spice level in the closest curry store, or maybe you've tried the spicy wanton mee at Dunman Food Centre. But those were red, and they were survivable. Mister Potato's new ghost pepper chips do things a little differently—the chips in question, as well as the noodles they're associated with, are black as night.
10 Spiciest Dishes In Singapore Including Level 27 Sambal Fried Chicken And Red Hell Ramen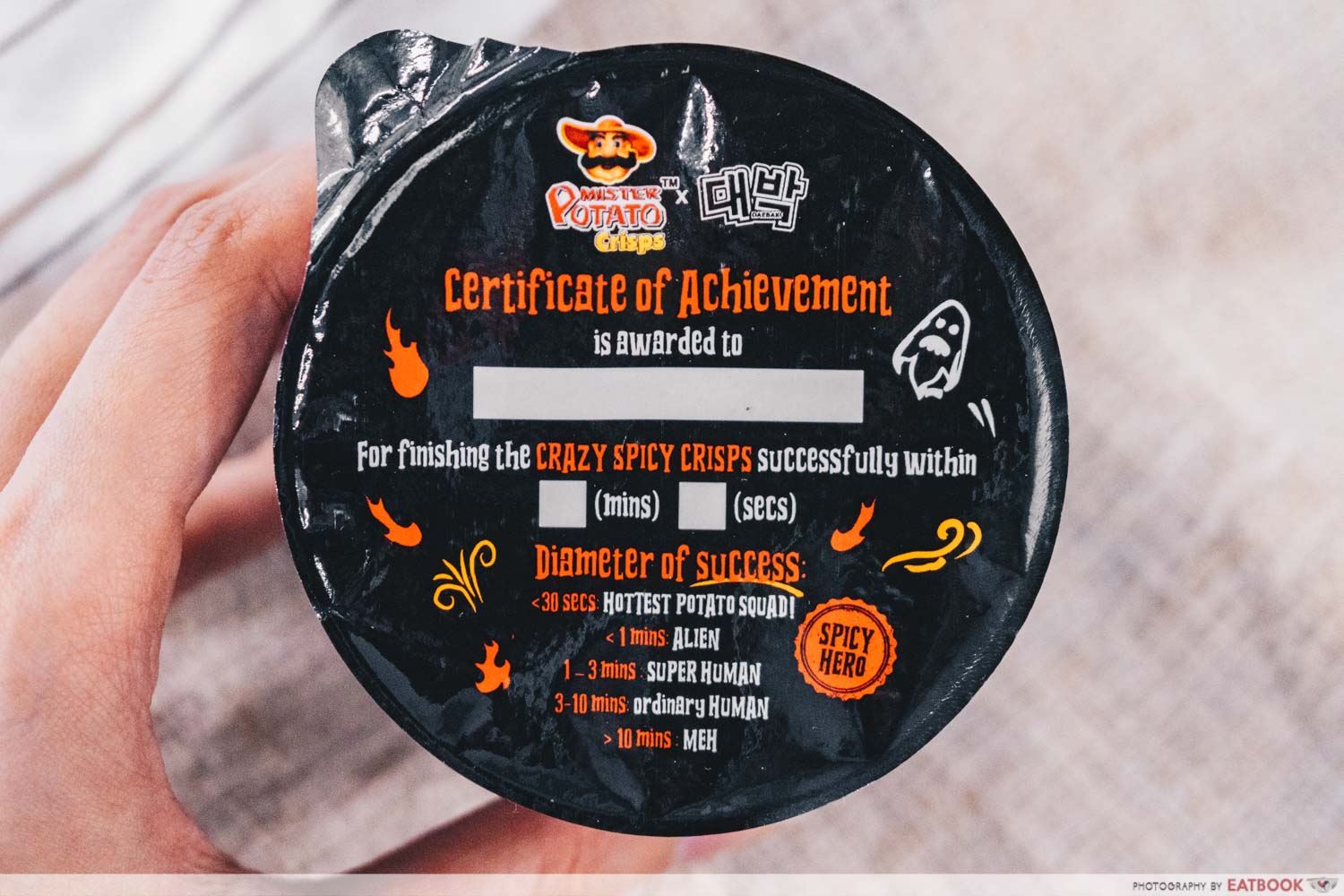 The packaging is just as ominous as the chips. It's coated in black with a Scoville Heat Unit Scale plastered on the side boasting a whopping 1,000,000 units for the ghost pepper used. There's also a little section on the lid where one could bequeath themselves an award if they happen to survive it. 
I tried sniffing the chips first. It didn't smell like anything. Braving through, I bit into the chip. At first bite, it didn't taste like anything either. It wasn't particularly spicy, just salty, a little like chicken flavour Mamee actually. But around three seconds in, the spice hit me like a bus gone rogue. And while I could feel my heart race and my face turn red, enough to make me worried for a moment, it was only about a few seconds later, that the spice simply poofed. 
Just like that, the spice is indeed strong, but not strong enough to send you on a staycation to the toilet or to even deter you from the rest of the chips. The spice leaves as fast as it came. A person who enjoys spice might gradually, and even happily, finish the entire thing. But the challenge is to finish the entire canister within thirty seconds, and well, I'm not that keen.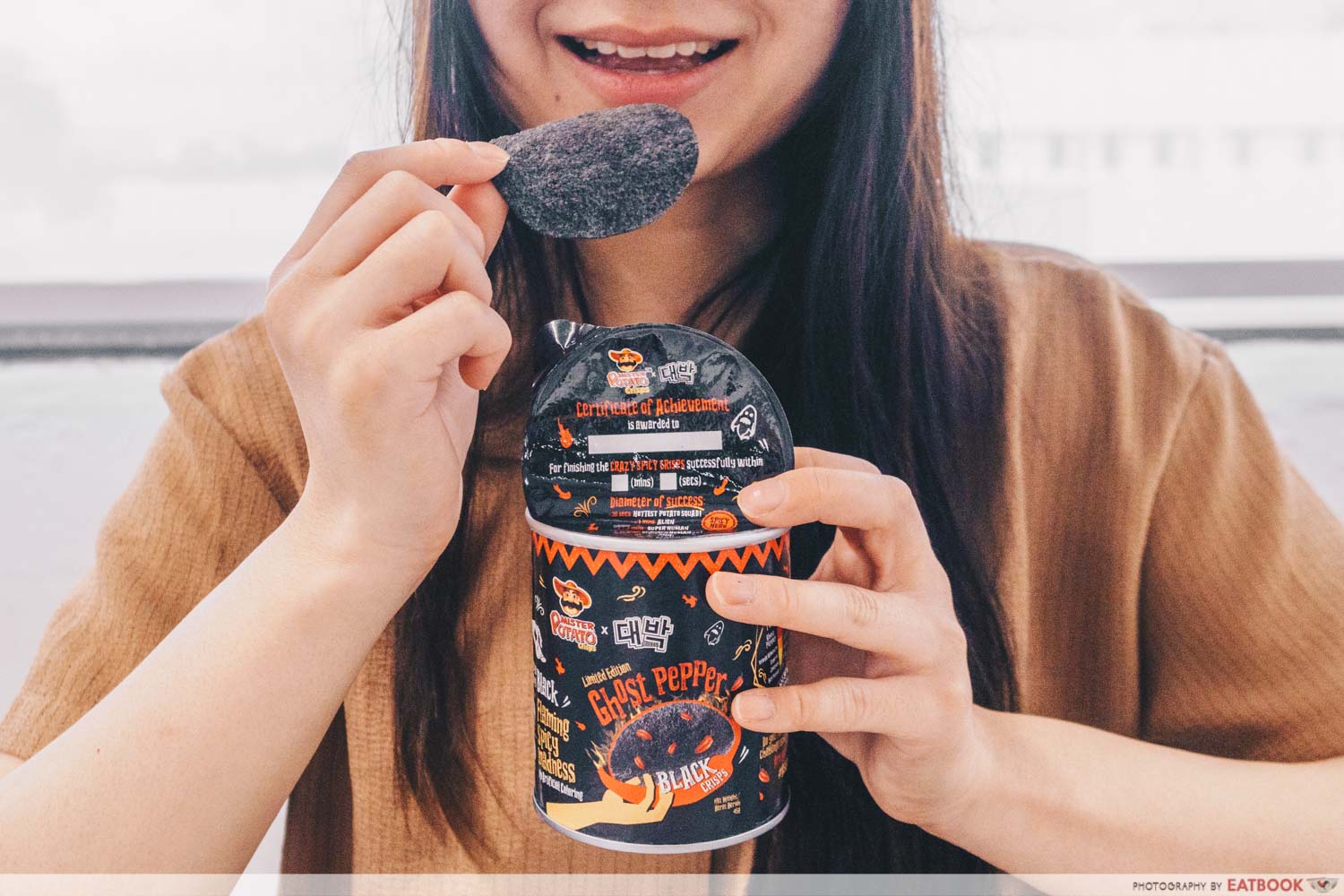 It was certainly not as scary as it looked. The Daebak noodles were hands down a proper spice challenge; the chips, not so much. It's still spicy, and should probably be eaten with caution, but it's not as challenging as its noodle equivalent, and not even as spicy as the wanton mee at Dunman Food Centre. 
The chips are available in 7-Eleven outlets across Singapore at $1.80 per canister. 
For other spicy food like this, check out our list of the spiciest dishes in Singapore and watch our video of us trying out Daebak Ghost Pepper Noodles!
Photos taken by Bevelyn Tan.