---
Golden Mile Complex food places to fuel up at
---
Golden Mile Complex is synonymous to all things Thai. From the rows of Thai restaurants and mookata joints, to kiosks selling street food as well as sleazy siam diu (Thai disco), it's no wonder this dingy mall is dubbed as Singapore's "Little Thailand". Sadly, us foodies have to bid goodbye to this Thai food haven, as the building is set to go en bloc. Here are seven Golden Mile Complex food places to check out before they are gone.
---
1. Y Cube Mookata Buffet
---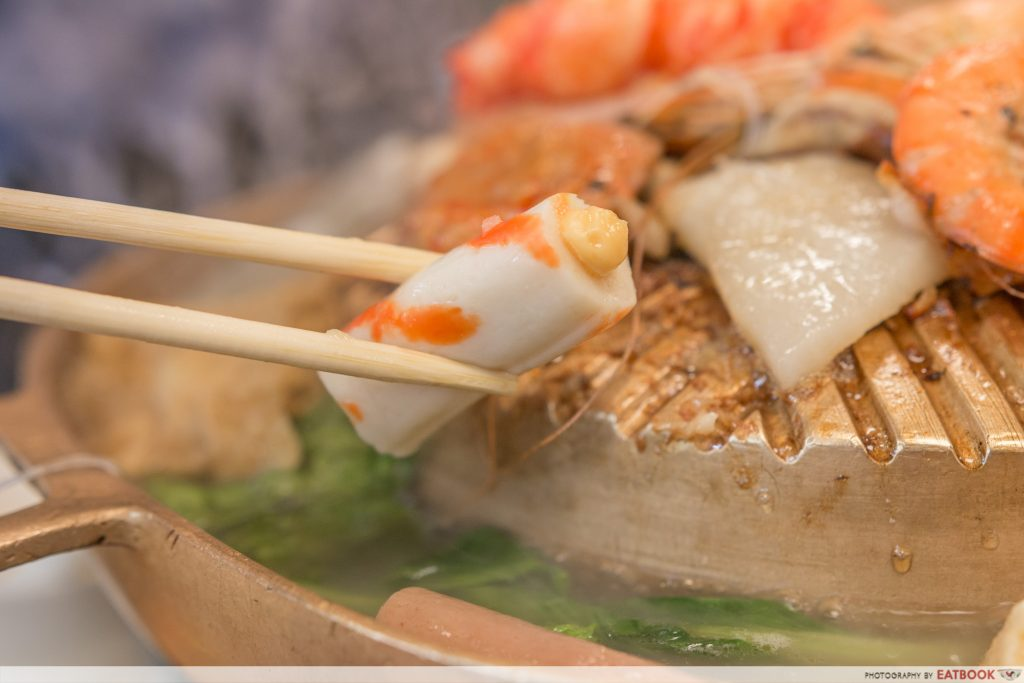 Y Cube Mookata's buffet is what I would call value for money. Priced at $29.90+ on weekdays, and an additional $3+ on weekends, the spread is impressive with rows of marinated meat as well as a bed of ice replete with crabs, crayfish, prawns and other shellfish greeting you. There's also free-flowing Thai milk tea for you to quench your thirst with! End your meal on a sweet note, and dig into their selection of Magnolia ice-cream.
Y Cube Mookata Buffet Review: Mookata Buffet With Free-Flow Seafood, Thai Milk Tea And Ice-Cream
Unit number: #02-45
Opening hours: Daily 12pm to 6am
Tel: 9159 9152
Website
---
2. Noodle Cafe
---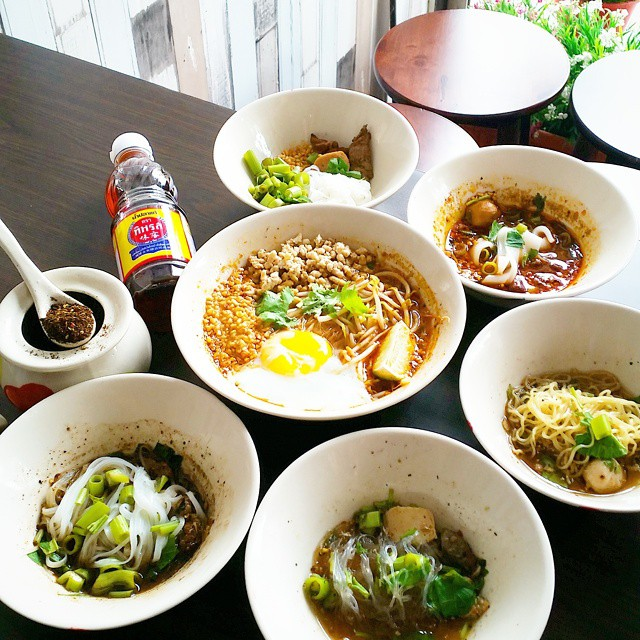 Image credit: @j._lin
Noodle Cafe was the first place I ever tried Thai boat noodles ($1.90 for small, $5 for big) at. And till today, I've not yet found an eatery that can rival them. What I love about their noodles is their house-made broth – it's slightly sweet, with a strong herby undertone, and is super spicy. You are invited to customise your own bowl, and my combination is always fresh beef with glass noodles and special soup.
Unit number: #B1-08
Opening hours: Daily 11am to 10pm
Tel: 3113 2003
---
3. Diandin Leluk
---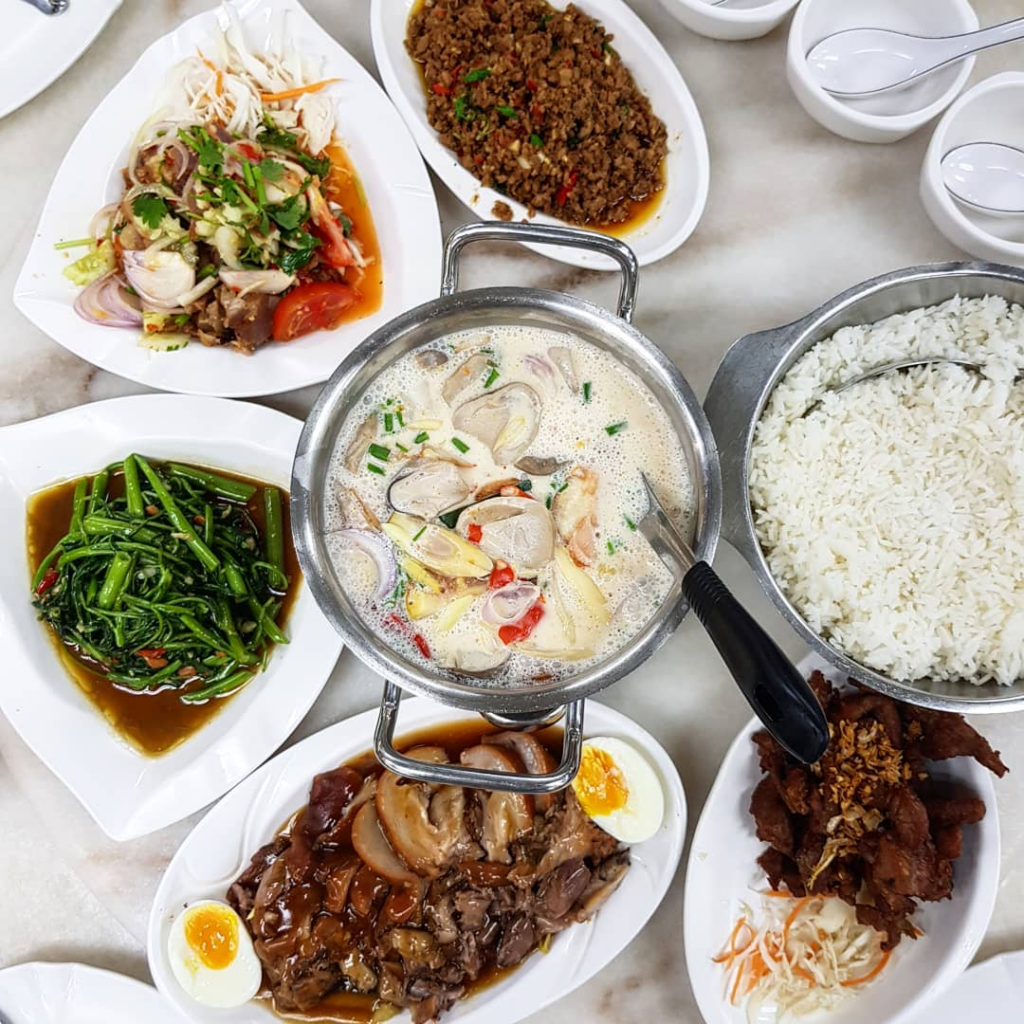 Image credit: @louis_jiajun
Since 1985, Diandin Leluk has been making the Thai community in Singapore less homesick with their legit Thai grub. The kitchen is run by native Thai chefs, and you can expect the food to taste as good as the ones you had in Bangkok. Refreshing yet spicy, with strong lemongrass notes, is their Clear Tom Yam Soup ($12). Another dish I highly recommend is the Steamed Seabass with Spicy Lemon Sauce ($35).
Unit number: #01-67/68/69
Opening hours: Daily 24 hours
Tel: 6293 5101
---
4. Ninja Cheese Mookata
---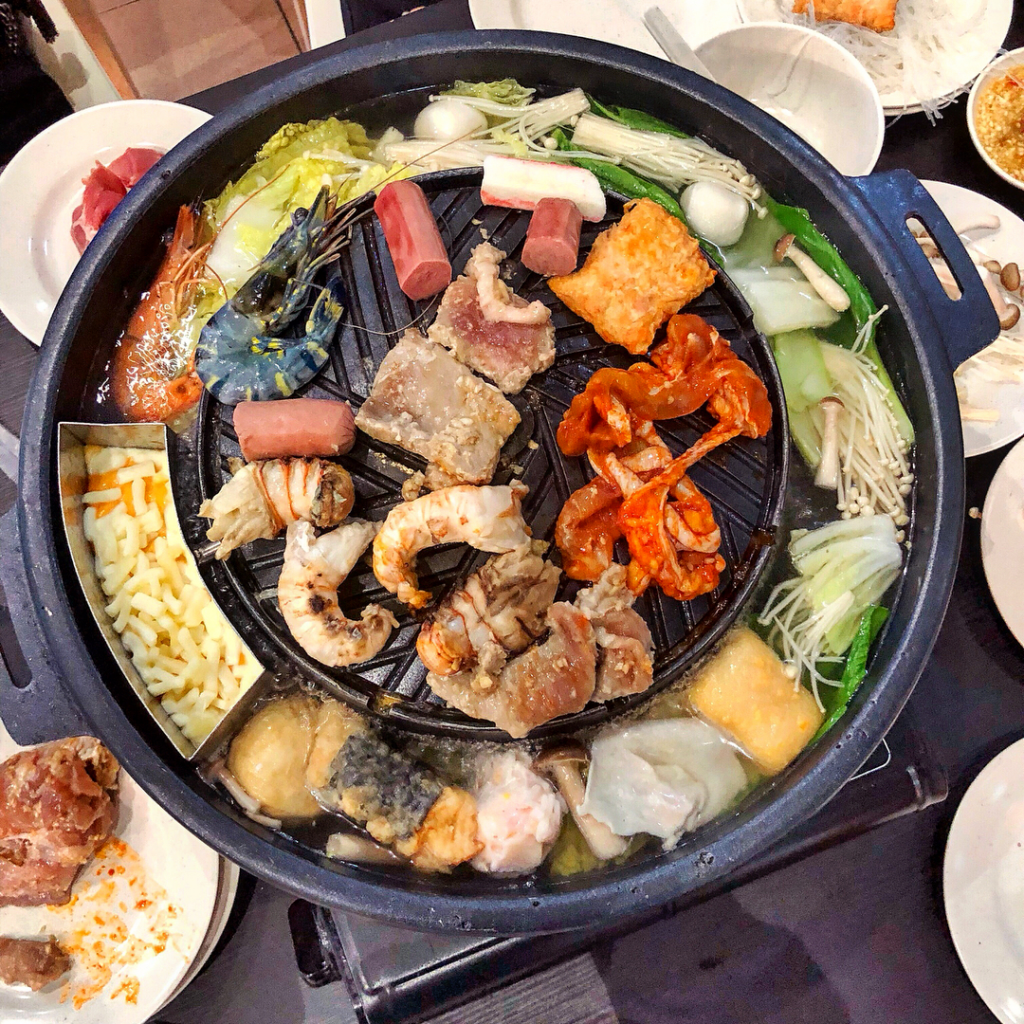 Image credit: @tracymon
For a cheesy mookata experience, swing by Ninja Cheese Mookata instead. Here, their mookata buffet ($37.90++, additional $2++ on weekends) features a tray of melted nacho cheese topped with mozzarella for you to dip your ingredients in. Similar to Y Cube Mookata, they offer a wide variety of fresh seafood including live baby lobster, crabs and bamboo clams. If you love prawning, you will be glad to know that you are welcome to catch the live ones from the tank!
Unit number: #B1-64
Opening hours: Daily 3pm to 5am
Tel: 8821 7699
Website
---
5. Kluay Kaek
---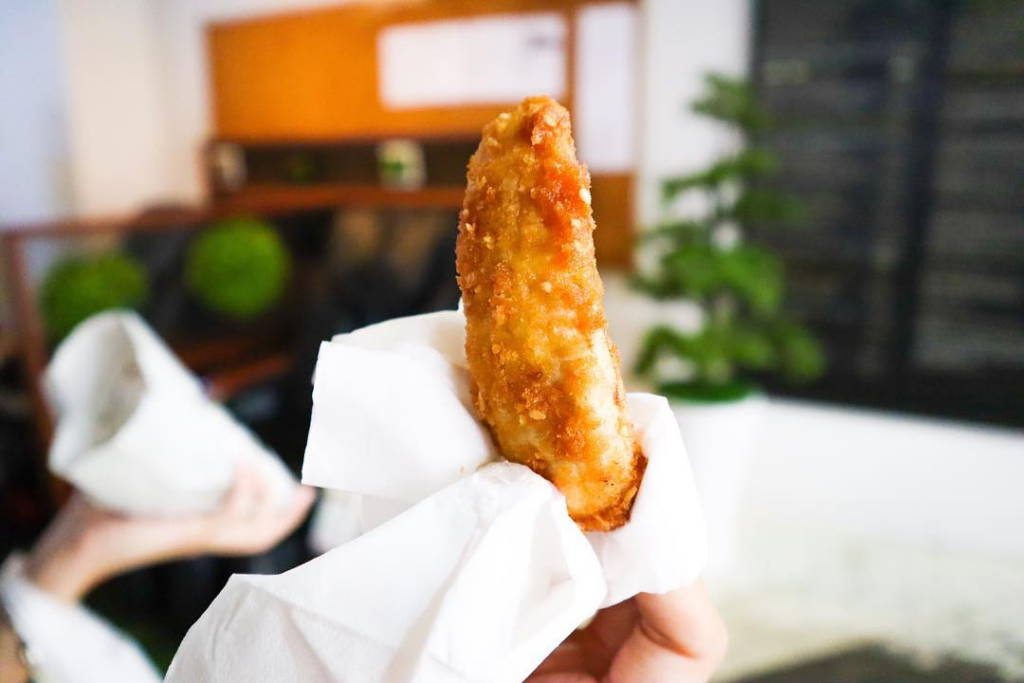 Image credit: @my.indulgence
Located just outside the Thai supermarket is this nameless kiosk serving up deep-fried battered bananas. Unlike Singapore's goreng pisang, the Kluay Kaek ($2 for five pieces) has a crispier exterior, and combines sesame seeds and shredded coconut into the rice flour batter, giving it a sweeter taste. The kiosk also sells fried yam strips ($2 for five pieces) and sweet potato balls ($2 for 10 pieces).
Unit number: Outside #02-64
Opening hours: Daily 10am to 8pm
---
6. Nana Original Thai Food
---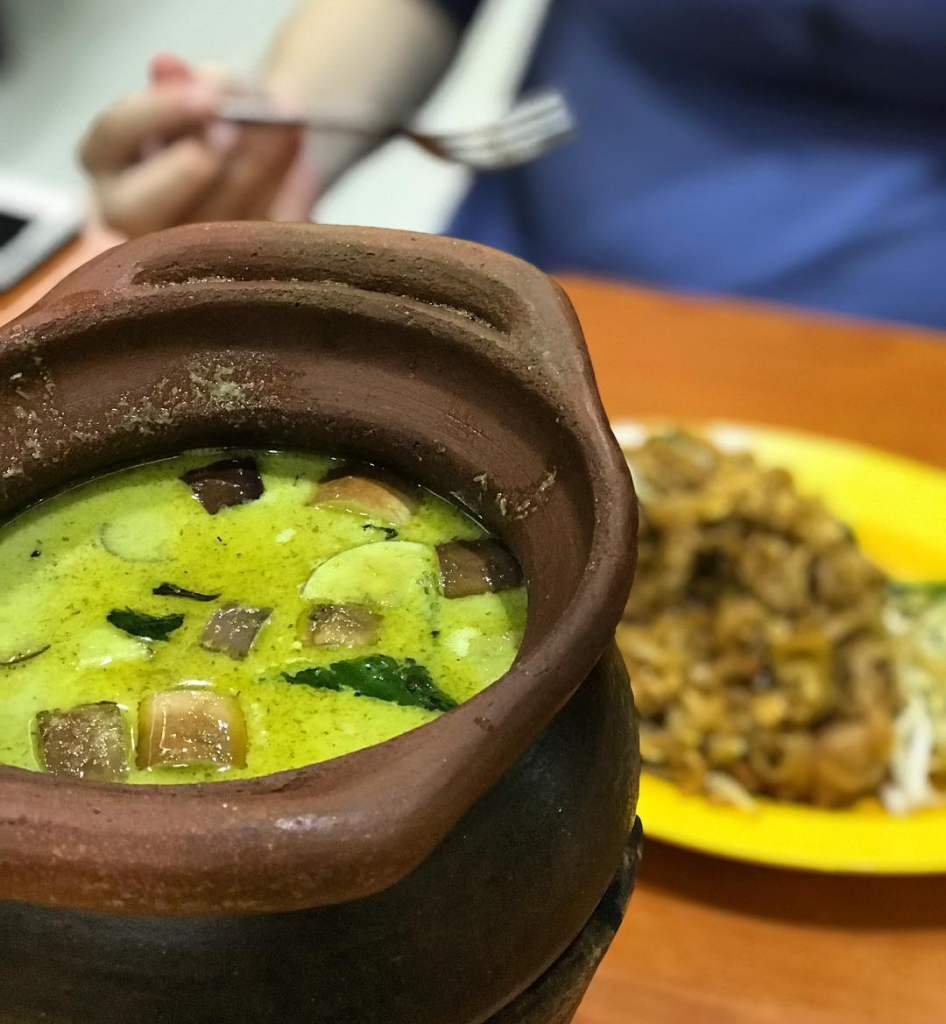 Image credit: @seowwenhao
I can never say "nah" to Nana Original Thai Food. But bad puns aside, the dishes here are really delicious and will make you sweat buckets, as they are redolent of spices. Their Grilled Pork ($10) is a great appetiser to share, as the plate comes flooded with chopped pork collar. Served in a ceramic claypot, their Green Curry ($8) comes teeming with tender chicken and eggplant, and is rich in sweet and savoury flavours.
Unit number: #01-51/52
Opening hours: Daily 24 hours
Tel: 6297 8498
---
7. BeerThai House Restaurant
---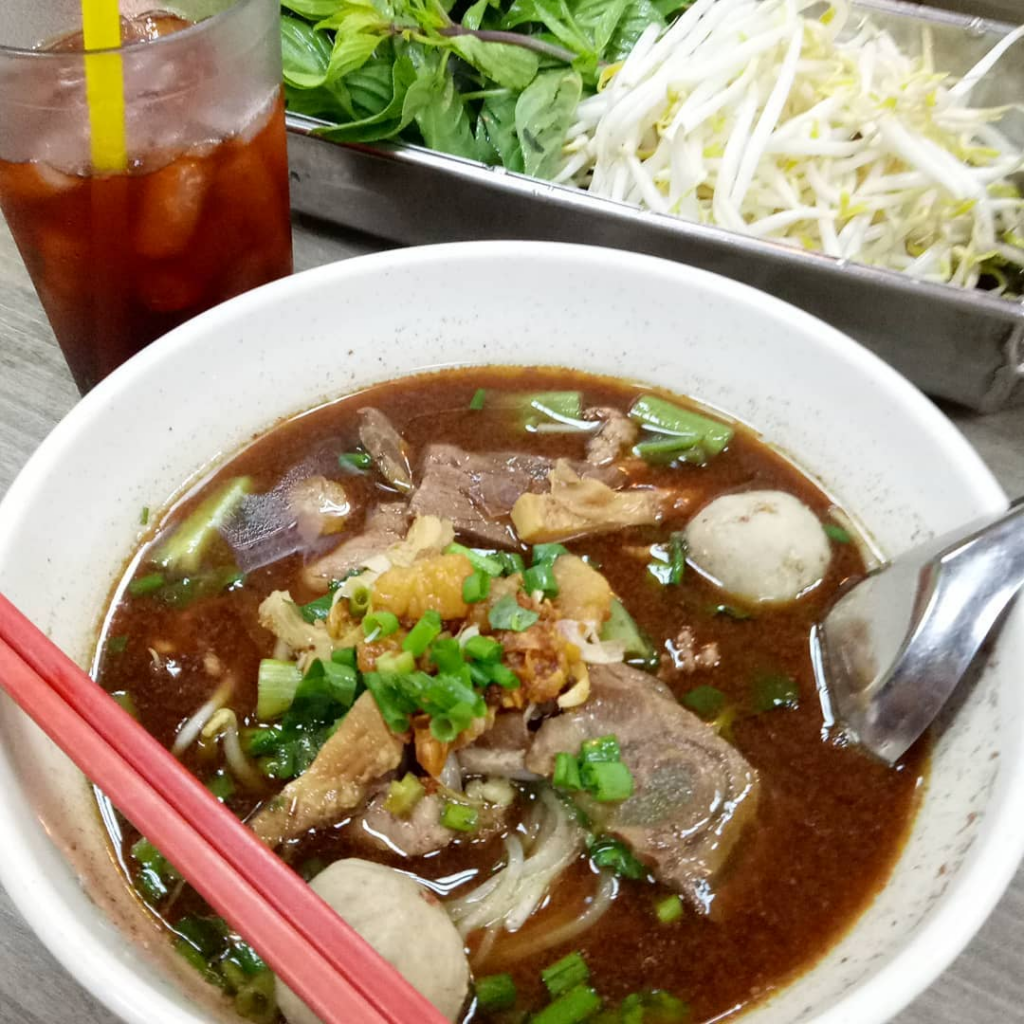 Image credit: @emerican_life
BeerThai House Restaurant is another go-to spot for legit Thai nosh. For a taste of Bangkok's street food, order their Prawn Omelette Rice ($7). Here, a fluffy omelette comprising prawns, onions and tomatoes fully blankets white rice. It's a simple dish, but one that really hits the spot. They also do boat noodles, and many swear by their Thai Beef Noodles ($5), which is highlighted by a robust beefy broth, and comes with tripe, meatballs and slices of beef.
Unit number: #01-94/96
Opening hours: Daily 10am to 10pm
Tel: 6291 2267
---
Visit these Golden Mile Complex food places
---
We are sad to see Golden Mile Complex go. Not only for their selection of great Thai nosh, but its Brutalist architecture as well – it's definitely one of the more noteworthy buildings in Singapore. If you have any other Golden Mile Complex food places you think should be on this list, let us know in the comments section below!
Address: 5001 Beach Road, Singapore 199588
Nearest MRT Station: Nicoll Highway (CC5)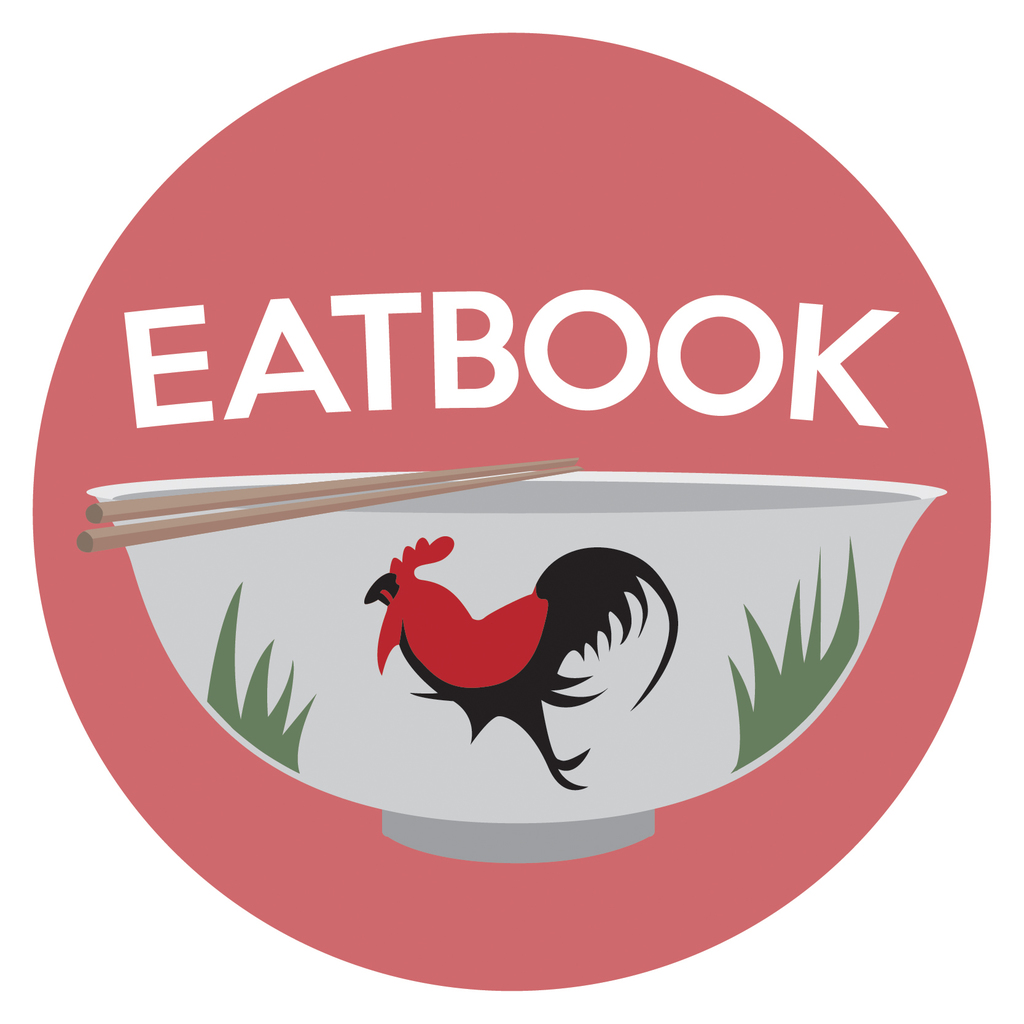 Drop us your email so you won't miss the latest news.