Grandma's Pig Trotter Rice is a new stall at Fernvale Link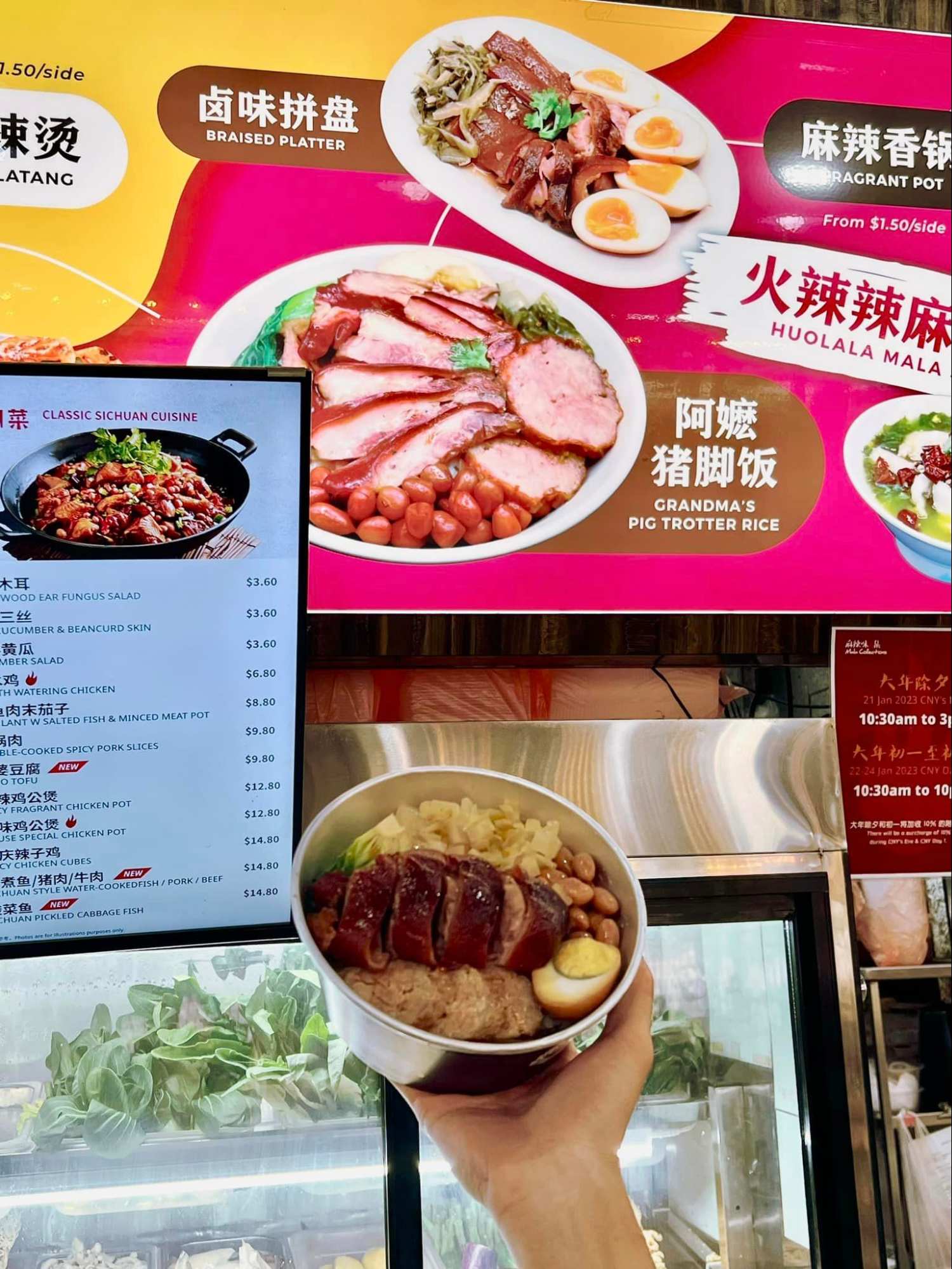 Image credit: ahmapigtrotter.sg
Fans of pig trotter rice, listen up: there's a new stall in Fernvale Link's Food Paradise that serves up an absolutely packed version of the dish. Its name is Grandma's Pig Trotter Rice.
The stall is easy to miss, as it shares its premises with Huolala Mala Specialist. If you're having trouble locating it, you can look for the conspicuous signboard coloured in pink and yellow.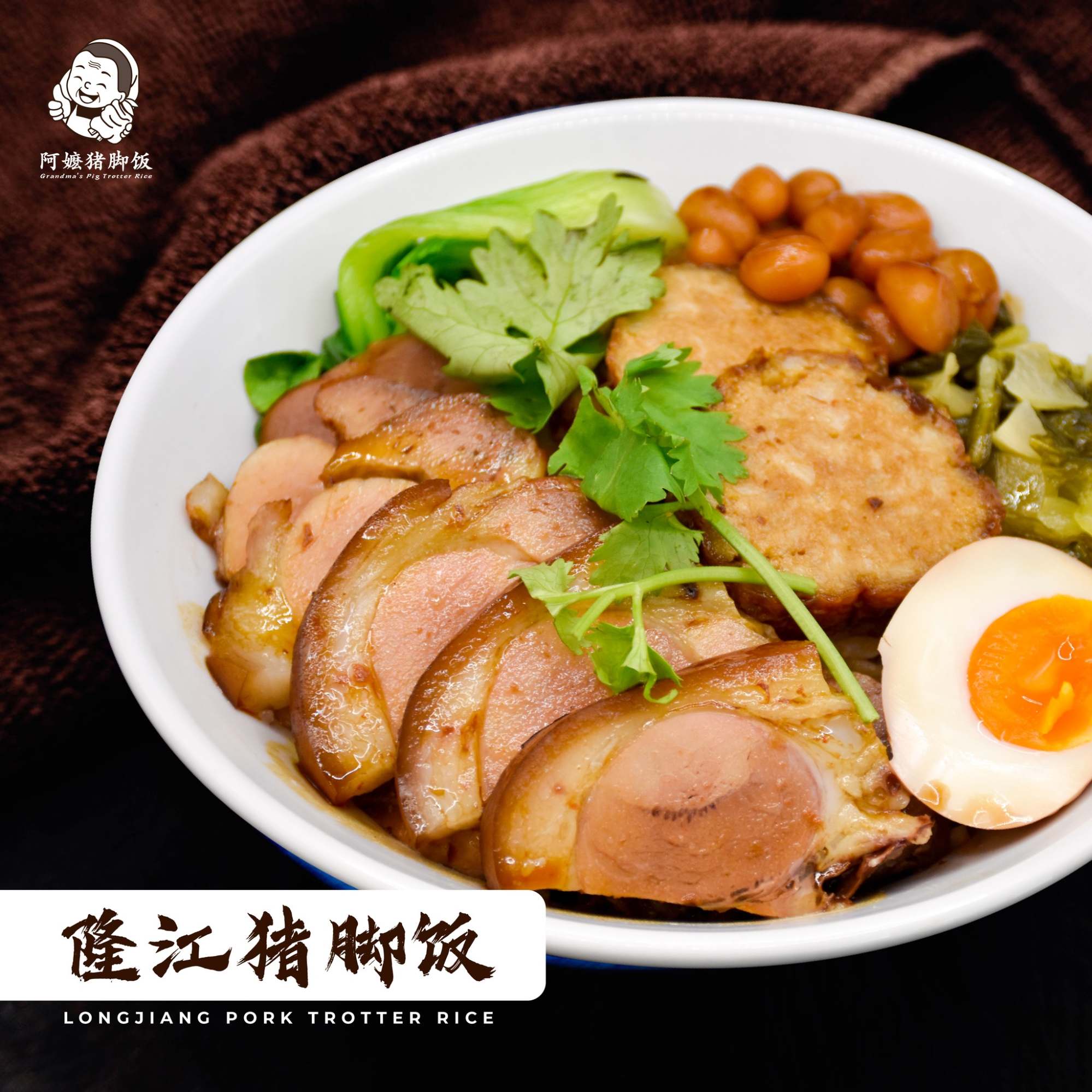 Image credit: ahmapigtrotter.sg
In a bowl of Classic Pig Trotter Rice ($7.90), you'll find braised trotter chunks, ngoh hiang, eggs, and peanuts. While it's pretty much filled to the brim with ingredients, the star element here—the pork, of course—stands out greatly, as it is said to be juicy, tender, and delightfully fragrant.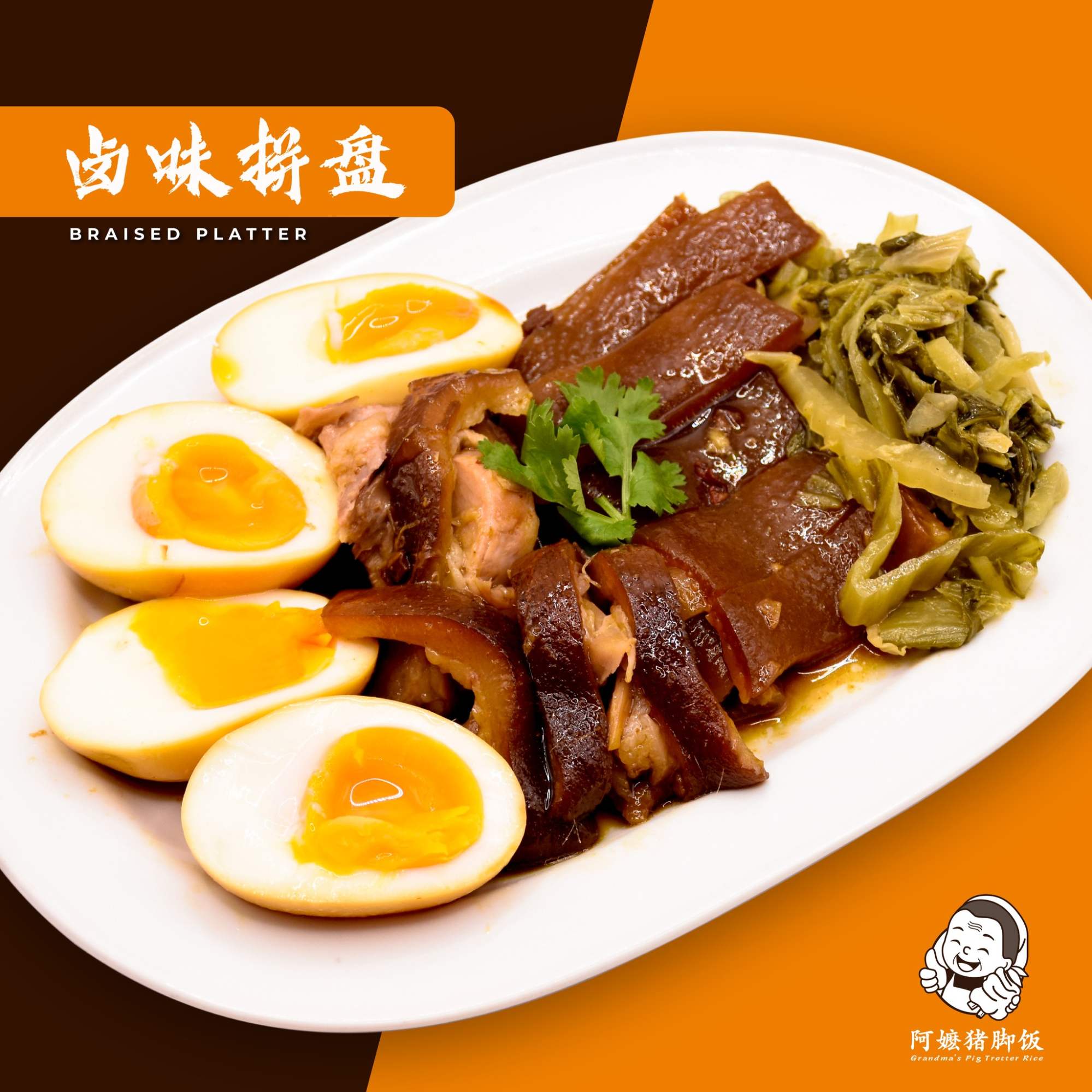 Image credit: ahmapigtrotter.sg
To add on to the meaty goodness, you can get the Braised Platter ($13.70) as well. It features pig skin, braised eggs, preserved vegetables, and more pig trotters. You can expect all of them to be drenched in Grandma's savoury braising. This platter is suitable for sharing between two to three people.
Since you're there, you may want to check out what its fellow tenant Huolala Mala Specialist has to offer too. While there's your usual Mala Xiang Guo there, other Sichuan classics such as the Sichuan Pickled Cabbage Fish ($14.90) and Mapo Tofu ($9.80) are worth a shot, too.
For another good braised meat rice stall to check out, have a look at our BBraise review. If you'd like to try scrambled egg rice bowls, read our Danlao review.
Address: 417 Fernvale Link, #01-01, Stall 4, Singapore 790417
Opening hours: Daily 10:30am to 10pm
Website
Grandma's Pig Trotter Rice is not a halal-certified eatery.
BBraise Review: $5 Braised Meat Rice And Deep-Fried Lor Bak At Amoy Street Food Centre
Feature image adapted from Grandma's Pig Trotter Rice SG.