Gyutan-Tan for affordable ox tongue in Tanjong Pagar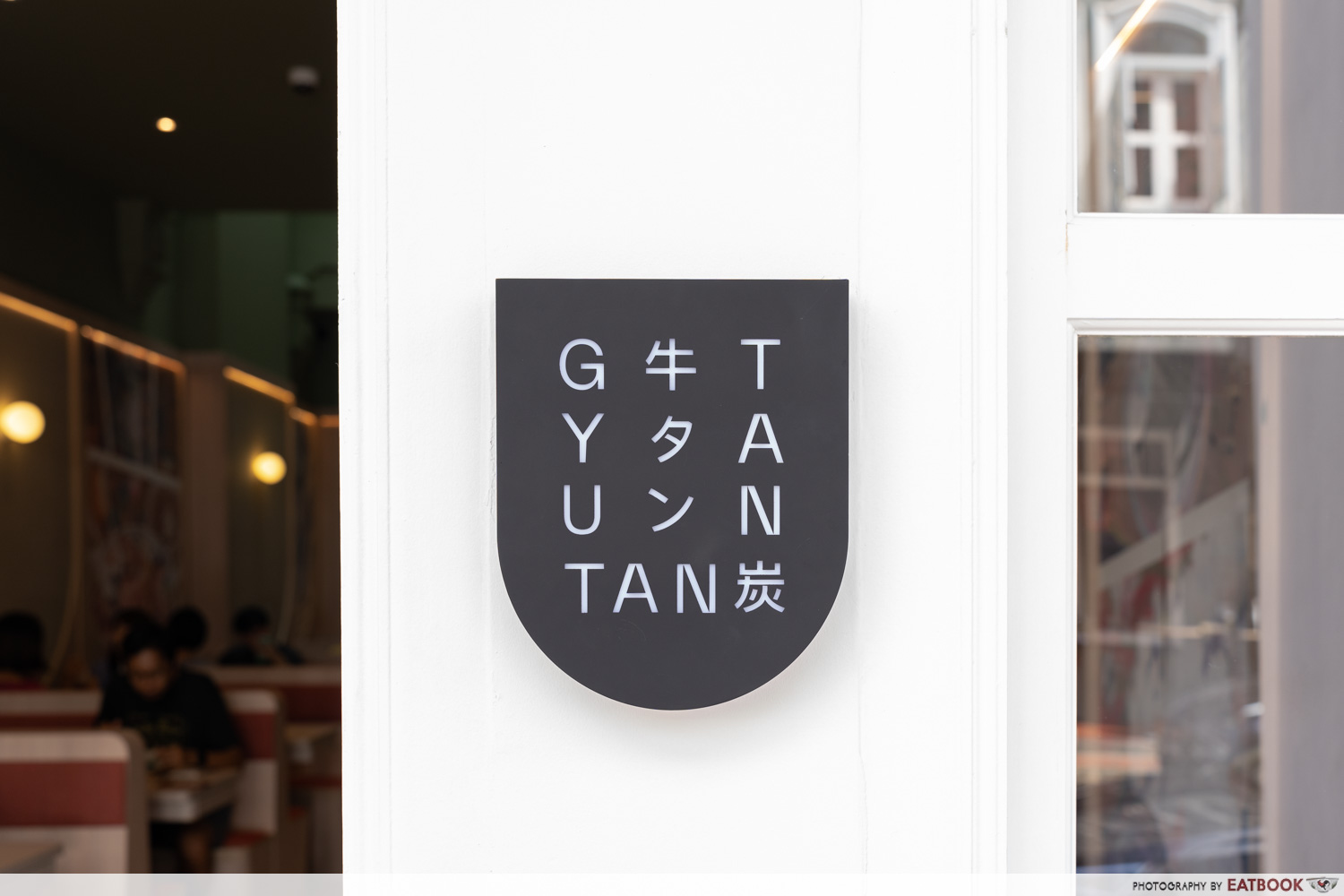 Singapore's first-ever gyutan speciality restaurant Gyutan-Tan has debuted at 41 Tras Street, offering the Sendai delicacy in various forms, from appetisers to char-grilled mains, rice bowls, and set meals. While I've tried ox tongue before, my experiences were limited to those typically served in sukiyaki restaurants. Curious about how the restaurant would serve this unique cut of meat, I immediately jumped at the opportunity to review them.
Food at Gyutan-Tan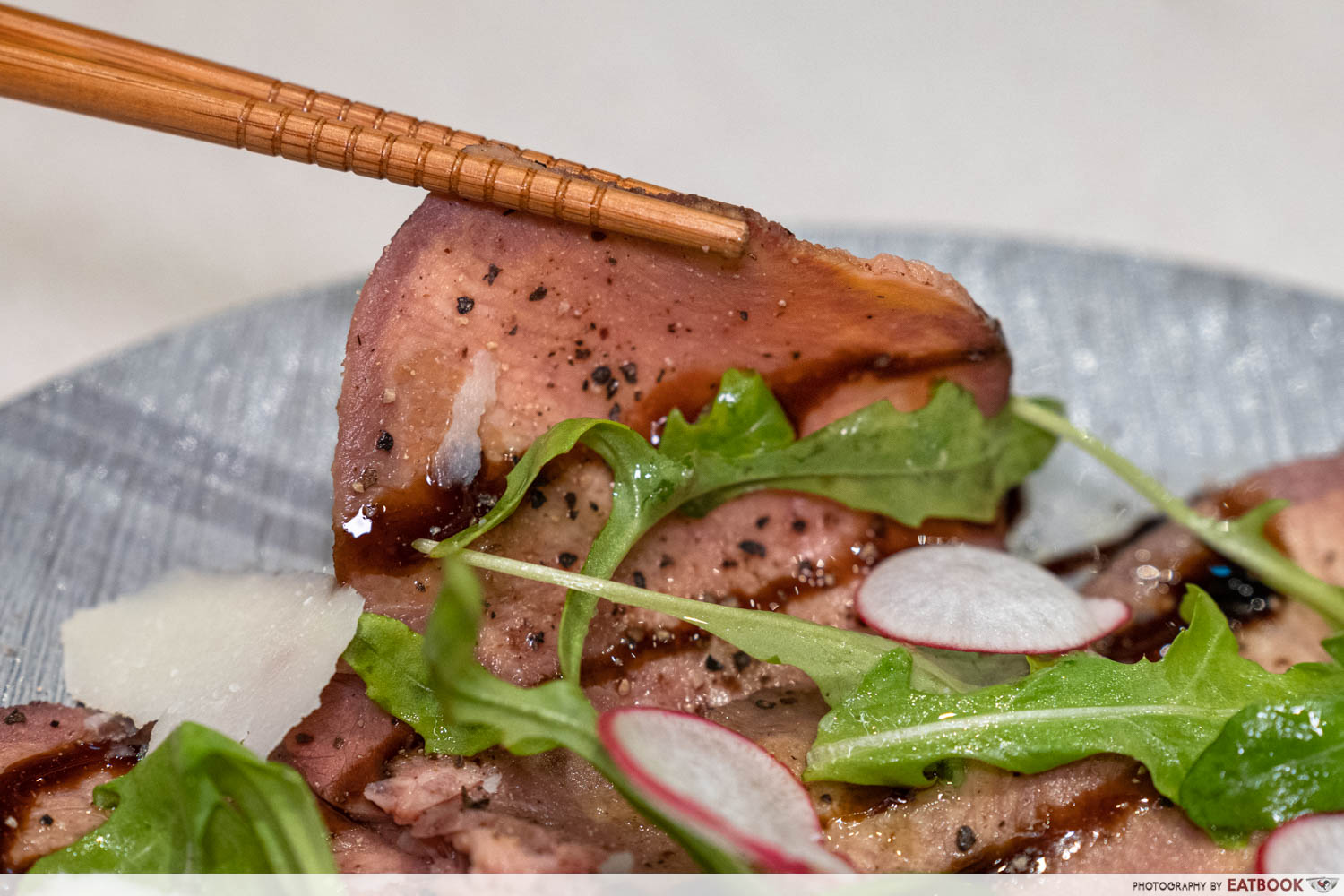 We kicked off our meal with the Cold Roasted Gyutan Carpaccio ($15++), comprising thin slices of ox tongue dressed with a balsamic glaze. The dinner-only appetiser came with pickled white radish, arugula, rocket, and parmesan. We were told that the gyutan was roasted over a charcoal grill with low fire, which may explain its light smokiness and subtle gamey taste.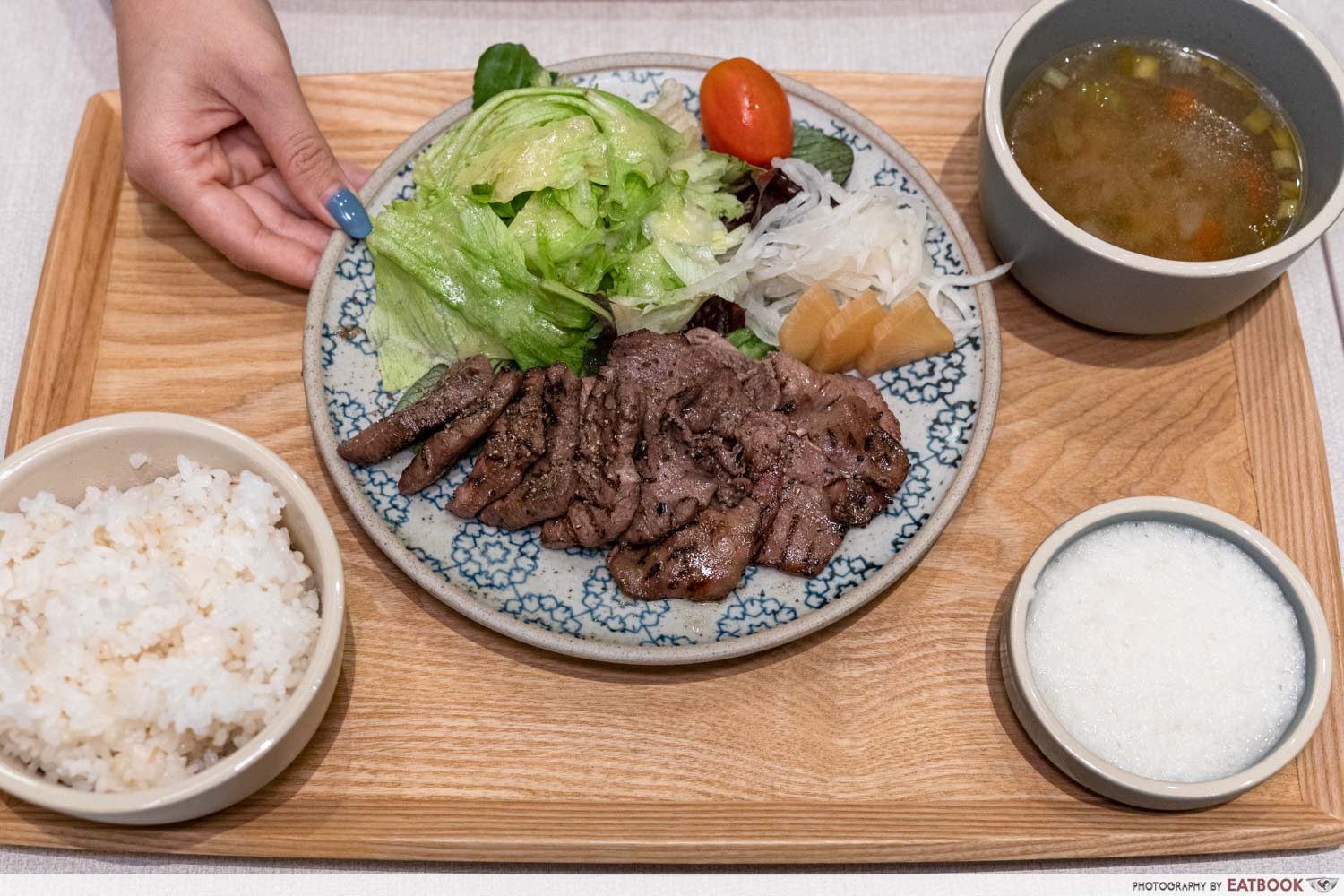 Next, we were treated to the Sumiyaki Gyutan Combo Set ($25++), which saw charcoal-grilled mixed-cut gyutan served with mugi meshi—steamed rice with pressed barley. The lunch set came with pickles, as well as salad and oxtail soup on the side.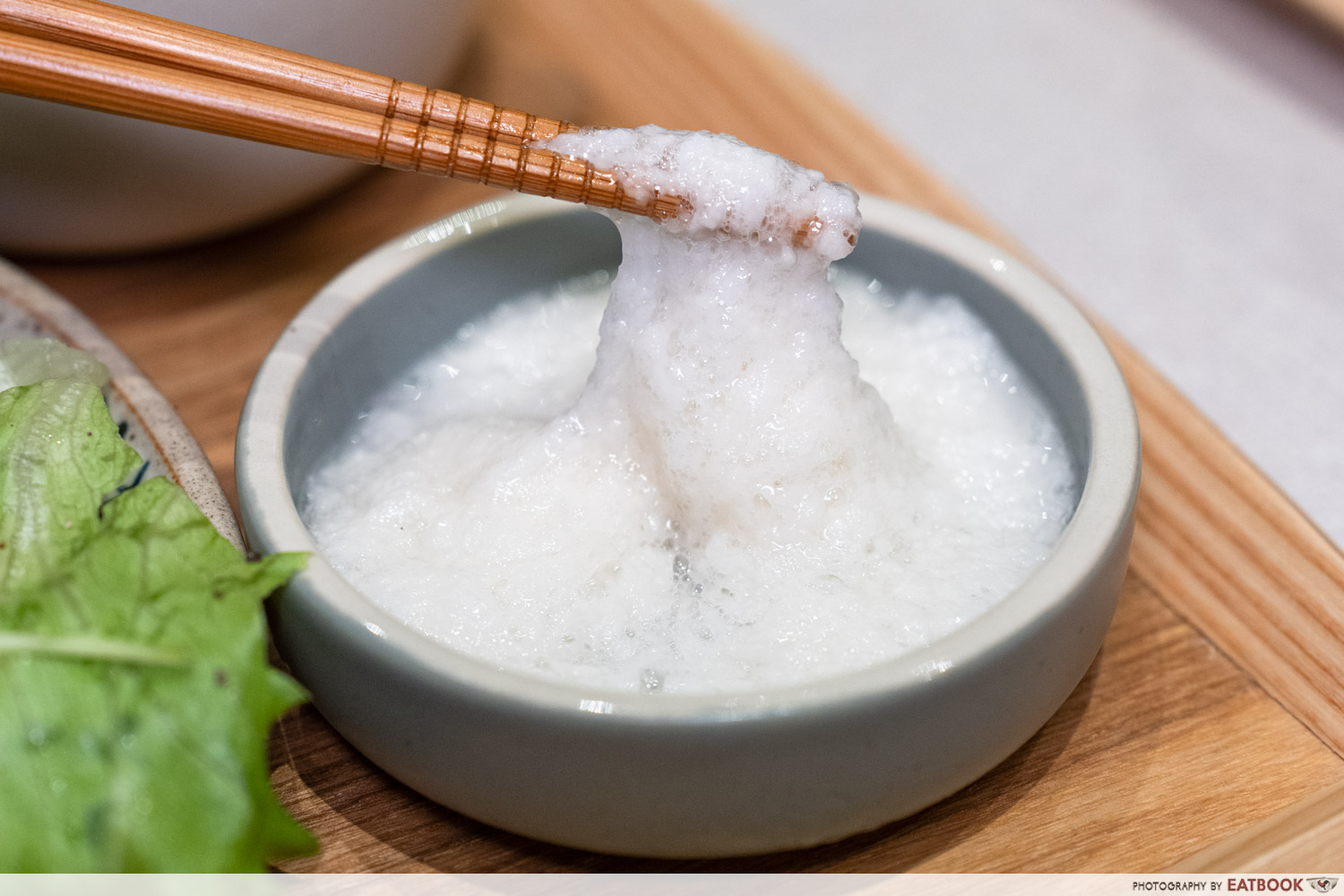 The most interesting part of this set was undoubtedly the tororo, consisting of a mushy mix of grated Japanese yams. To be honest, I felt slightly apprehensive about trying this sticky pile of goo, which had a consistency similar to Japanese fermented soybeans, AKA natto. I hesitantly scooped up the translucent paste with my chopsticks and mixed it into the fluffy white rice. It tasted clean and plain, almost like oatmeal. Surprisingly, I found myself enjoying the tororo as it balanced out the beefy flavours and served as a good palate cleanser.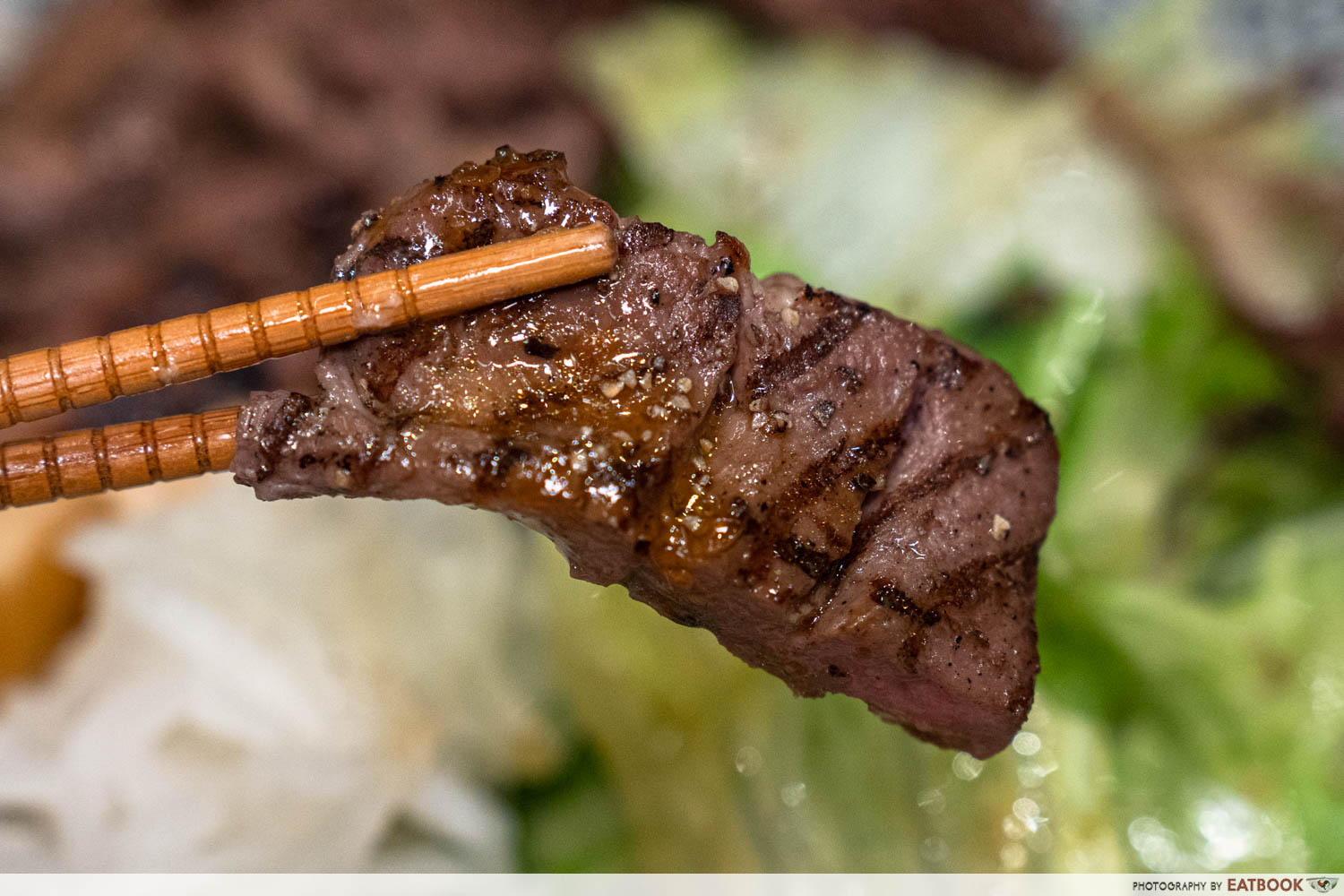 The mixed-cut gyutan consisted of two different cuts—a 10mm cut called Atsuguri, which is obtained from the back of the tongue, and a thinner 4mm cut. The thicker cut had a flavour resembling steak and sported an uneven yet promising char. The leaner cut required a bit more jaw work, as it had a light rubberiness similar to the gyutan I've had at other sukiyaki restaurants.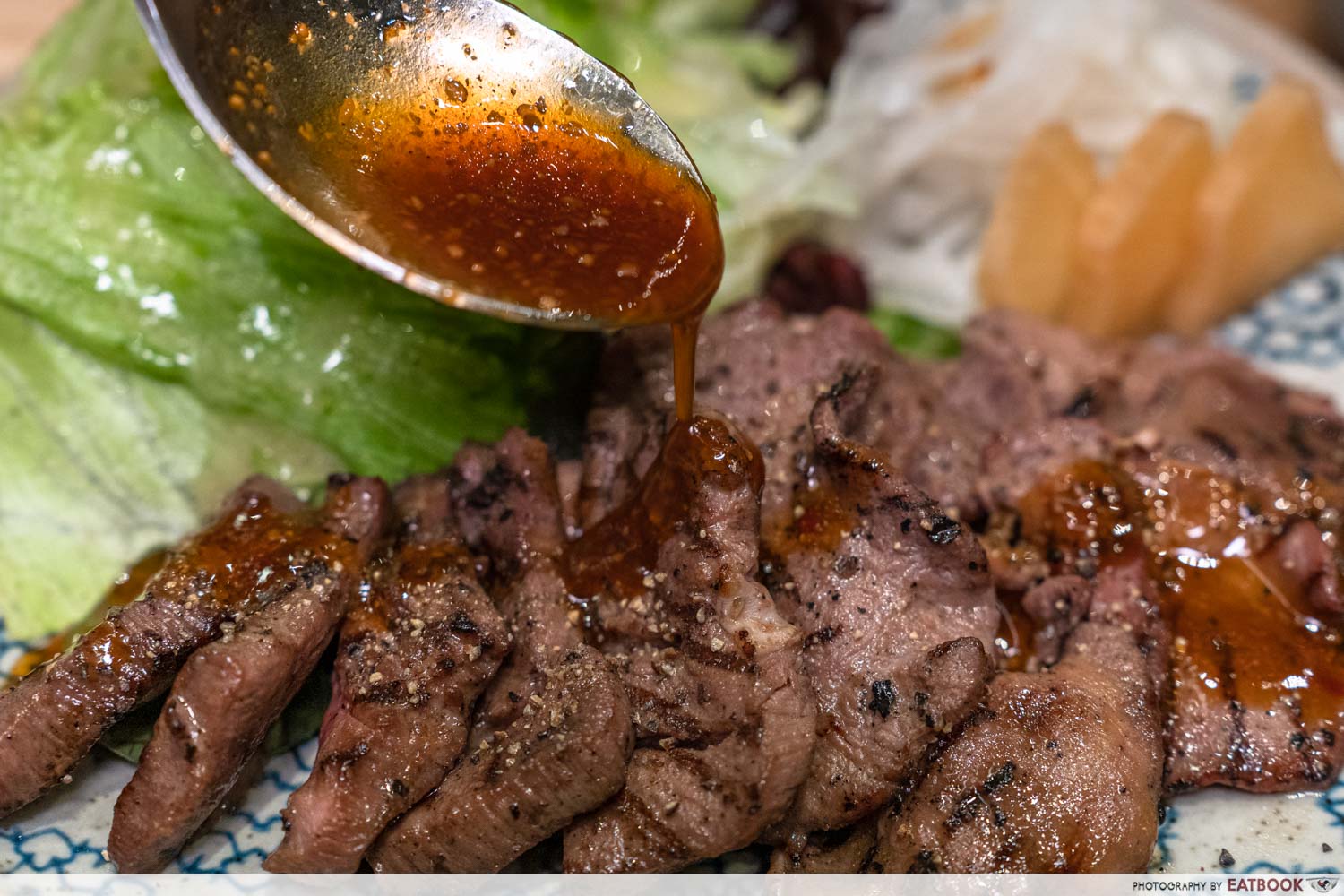 Both meats were lightly seasoned with salt and pepper, which allowed the gyutan's naturally rich flavour to shine. While I found them to be flavourful enough on their own, my colleague preferred dipping them in Gyutan-Tan's various sauces: Original, Ponzu Oroshi, Korean, Negi Shio, and Lemon Pepper. My personal favourite was the Korean sauce, which was an elevated version of the popular sweet-and-spicy yangnyeom sauce, though the salt-based Negi Shio with chopped leeks and black pepper came in a close second.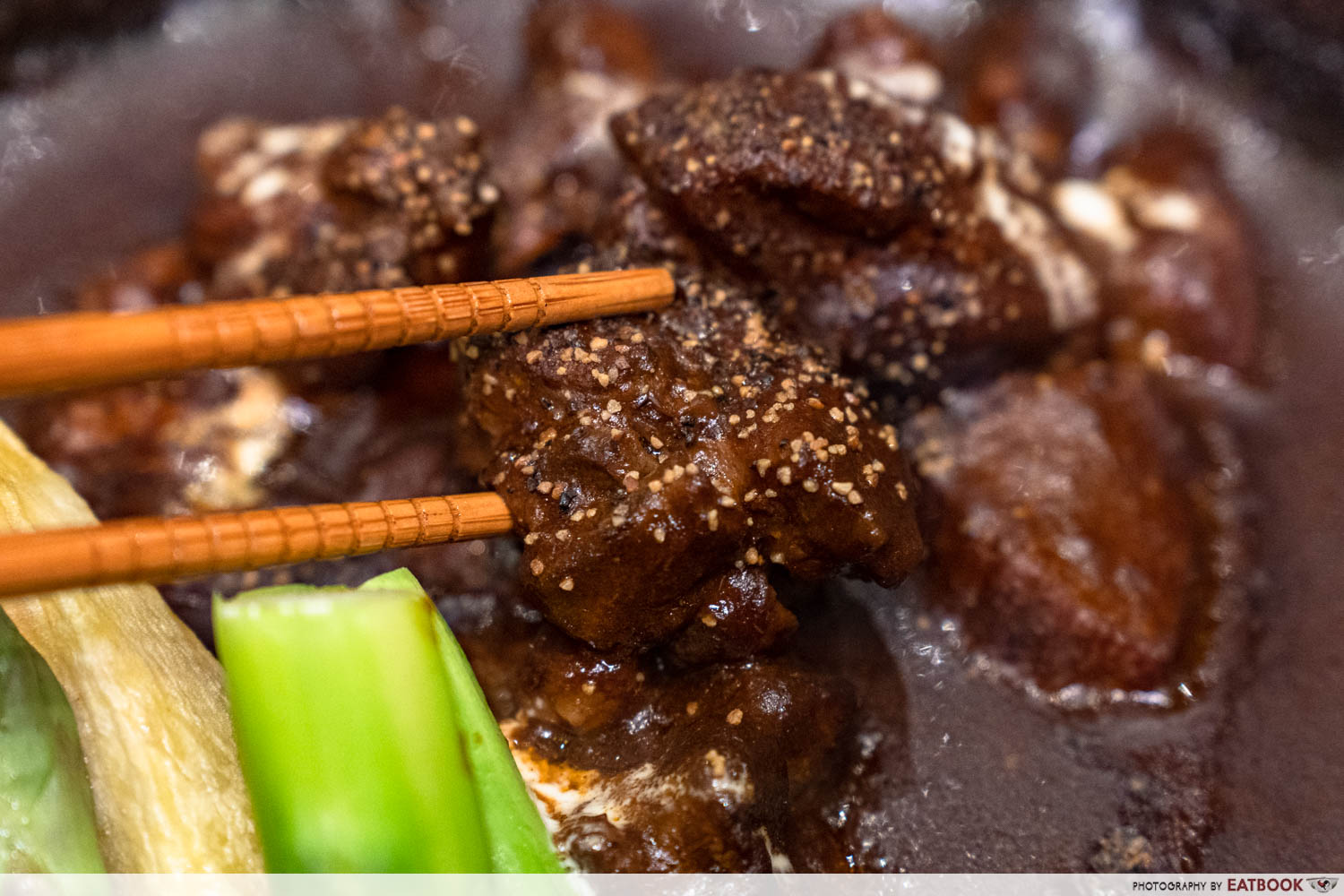 Gyutan-Tan also offers a la carte dishes, including the Gyutan Demi-Glaze Stew ($28++). Good for sharing, the stew is best enjoyed with a warm bowl of rice. The glossy, thick broth clung to the gyutan chunks and offered a chewy mouthfeel when savoured with the soft potatoes, carrots, and asparagus.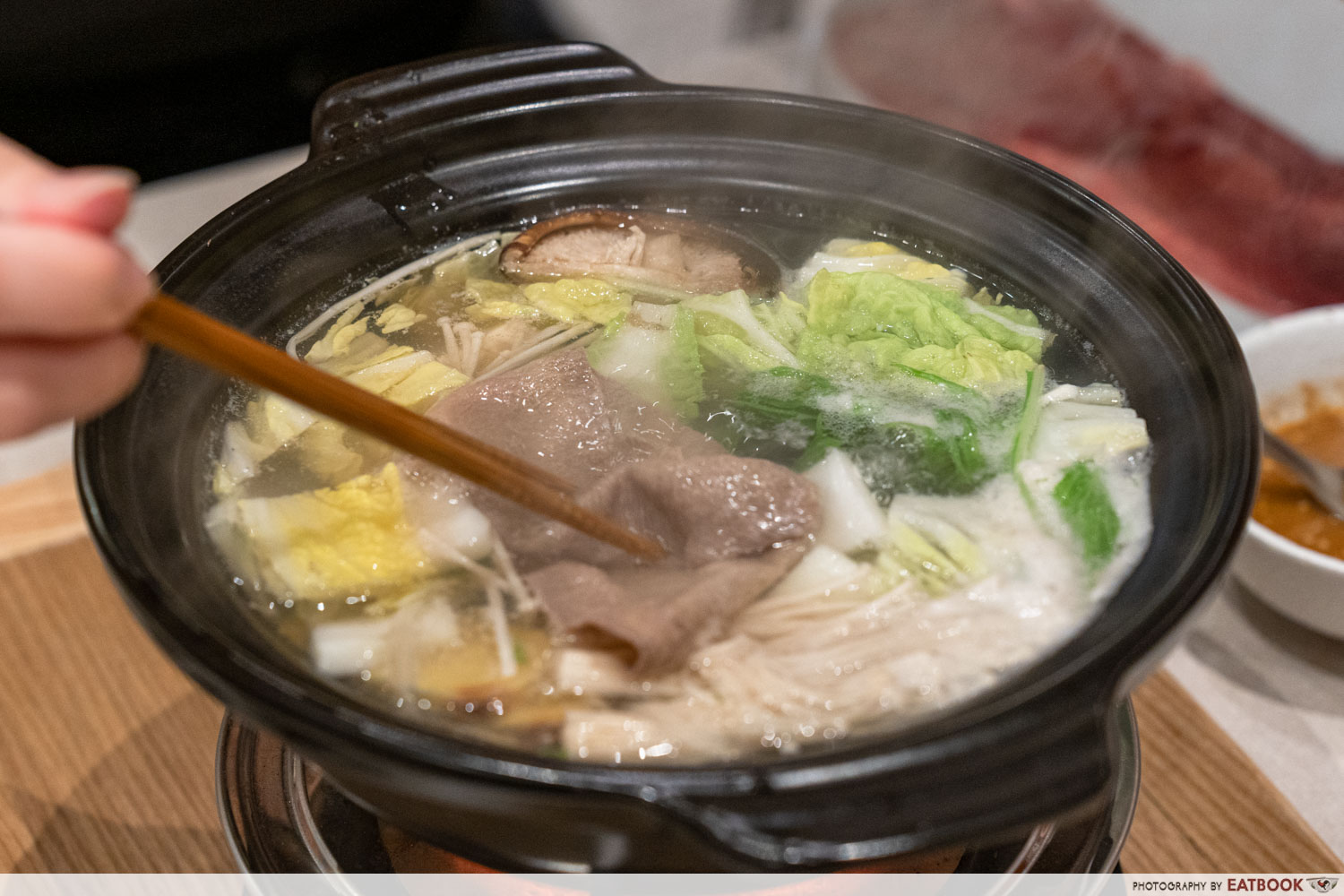 Those who enjoy working for their food can try the Premium Gyutan Shabu-Shabu ($28++), a dinner-only special that's not commonly found in Japan. This dashi-based hotpot is served alongside a vegetable platter, a plate of thinly sliced gyutan, and Japanese starch noodles. Once cooked, the gyutan became soft and tender and had an unadulterated beefy taste. 
The Pork Kakuni ($18++) was another noteworthy dish, featuring melt-in-the-mouth pork belly that is braised for four hours. The meat is drenched in a savoury soy-based sauce and served together with asparagus, onions, and a boiled egg. I especially liked the addition of ginger, which helped temper the strong, porky flavour.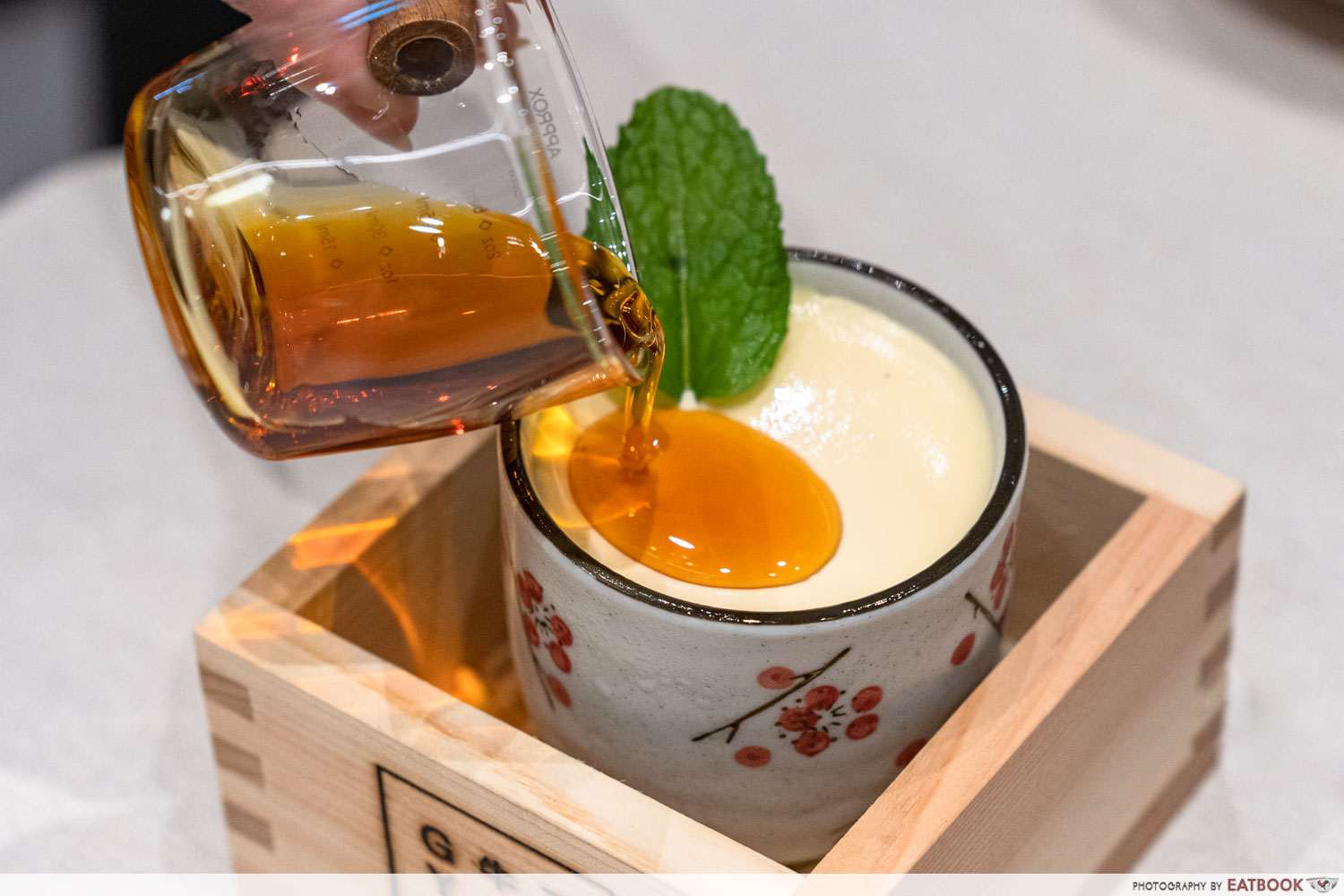 We ended the meal with three of Gyutan-Tan's delectable desserts, which are available only on the dinner menu. The Homemade Egg Pudding ($4++) was my favourite, which saw an egg pudding drizzled with caramel sauce. The egg pudding erred towards the sweet side without being too cloying and had the consistency of custard.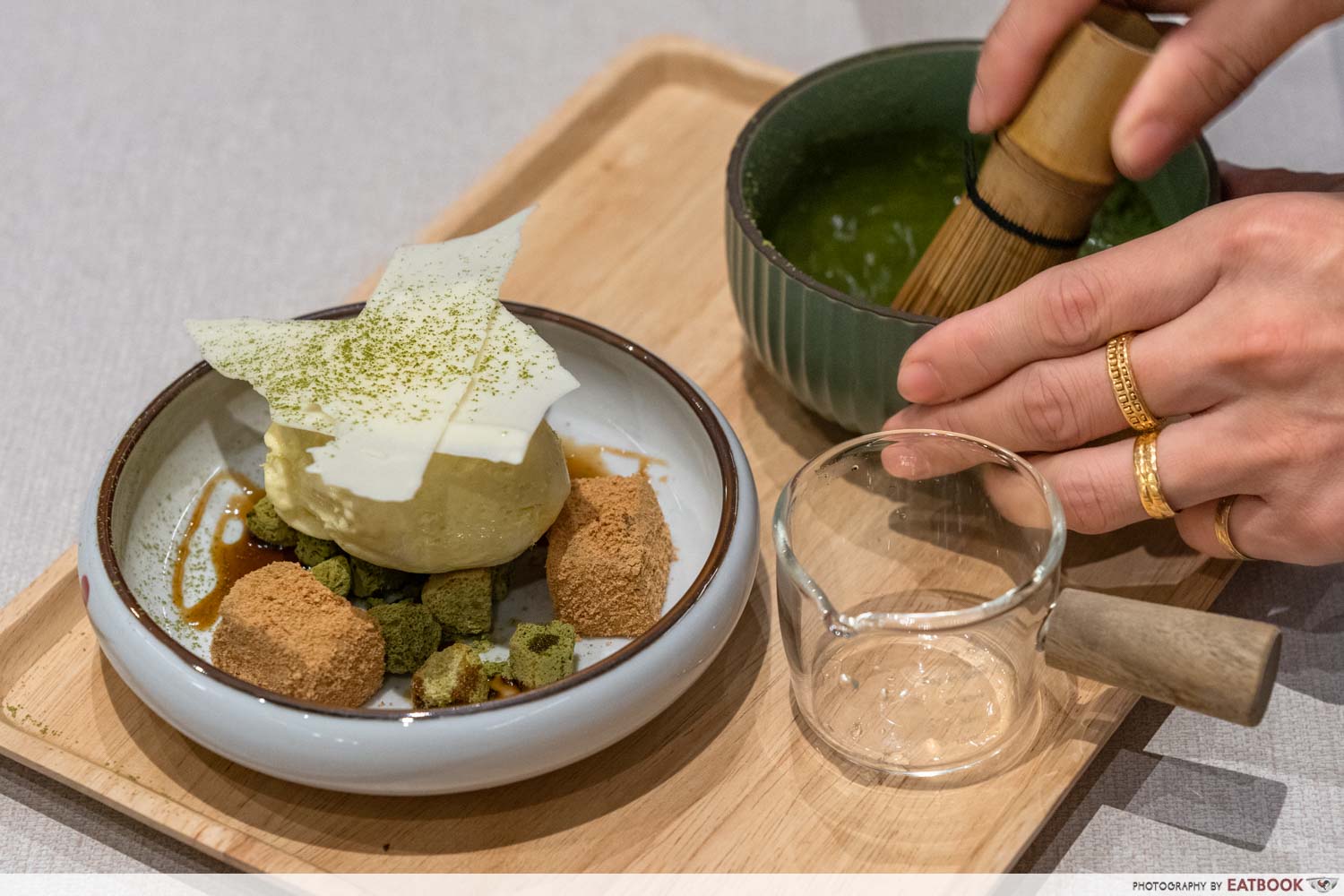 The Matcha Afo-Guard ($10.50) was another dessert that garnered lots of oohs and aahs, comprising a cup of matcha poured onto a stack of vanilla ice cream and white chocolate, served with warabimochi on the side. The warabimochi was smooth and chewy, and I liked how the bittersweet matcha complemented the ice cream's light sweetness.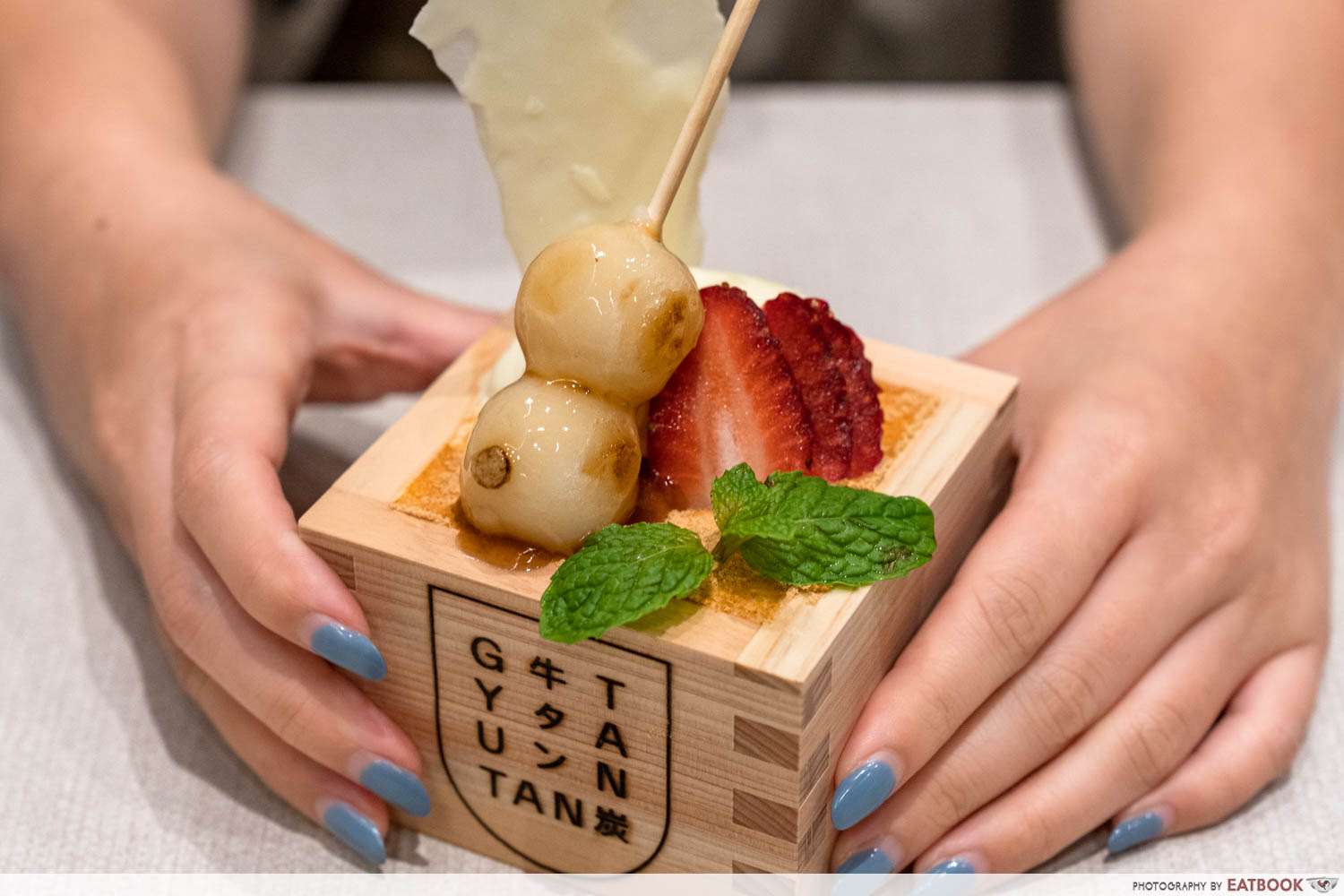 If you have a penchant for rum-infused desserts, you'll enjoy the Japanese Tiramisu Parfait ($11.50++), a moist dessert consisting of whipped mascarpone and coffee jelly tucked under a layer of nutty kinako, dango, and vanilla ice cream.
Ka-EN Grill & Sushi Bar Review: Japanese Restaurant In City Hall With DIY Wagyu BBQ
Ambience at Gyutan-Tan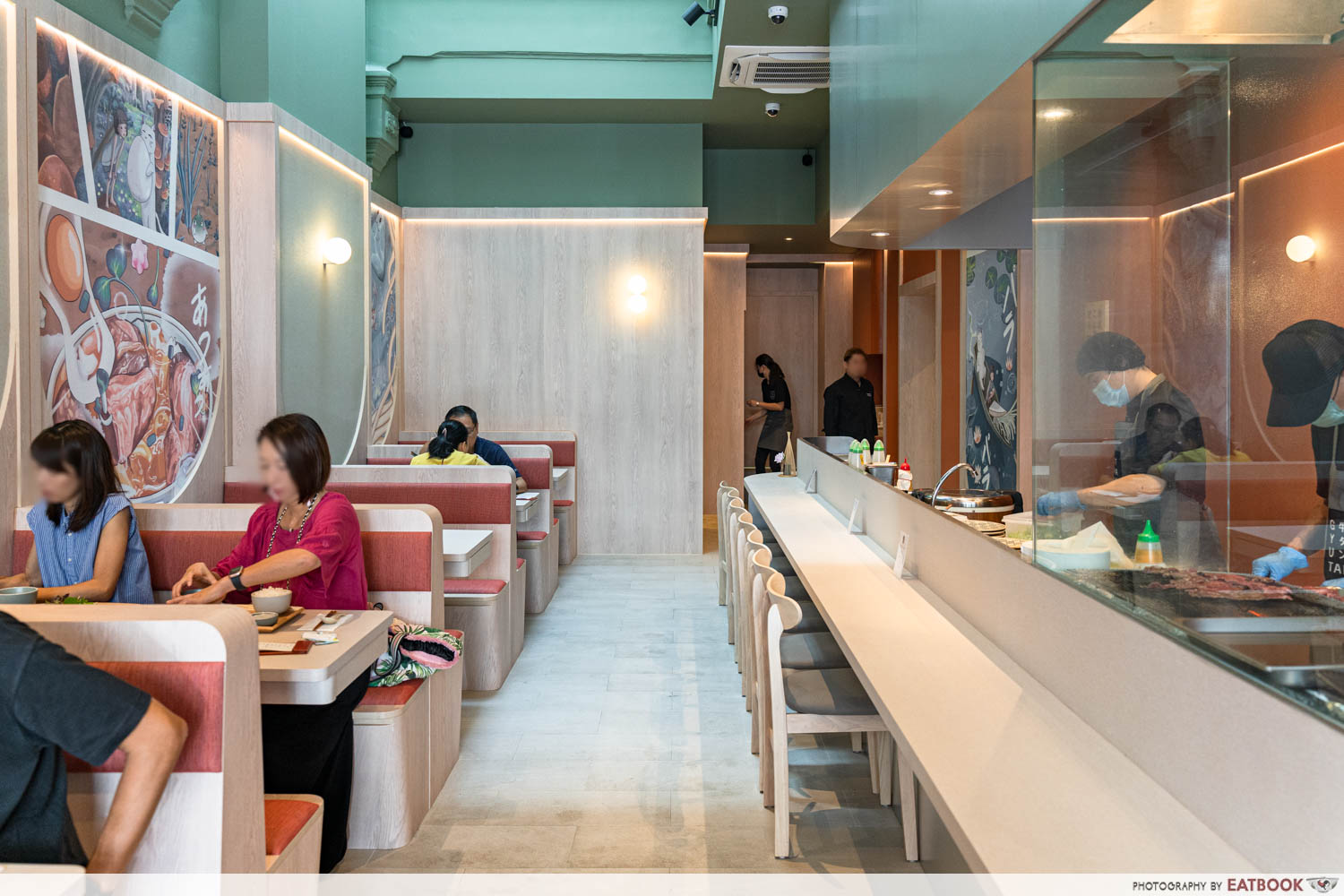 Gyutan-Tan's interior resembles a cross between a restaurant and a cafe, decked in Japandi decor and Studio Ghibli-inspired art pieces depicting whimsical reimaginings of Sendai and Japanese food. The 82-seater sports earthy tones and houses a show kitchen where diners can watch the head chef in action. If you're a fan of anime, you'll be entertained by the diverse range of anime theme songs playing lightly in the background while you dig into Gyutan-Tan's scrumptious offerings.
Gyutan-Tan is just a three-minute walk from Tanjong Pagar MRT Station.
The verdict
I enjoyed my dining experience at Gyutan-Tan as it offered a unique Sendai dining experience without having to travel all the way to Japan. Considering the restaurant's prime location at Tras Street, their dishes are relatively affordable and offer a unique alternative to the cafe fare and Korean cuisine options in the area. Even if I wasn't a fan of ox tongue before, I'd have definitely become one now!
For more food in Tanjong Pagar, check out our 18 Korean barbecue restaurants guide. If you're looking for a good dessert place to head to after dinner, read our Dopa review.
Address: 41 Tras Street, #01-01, Singapore 078980
Opening hours: Mon-Sat 11:30am to 3:30pm, 5:30pm to 10pm
Tel: 8321 3359
Website
Gyutan-Tan is not a halal-certified eatery.
18 Korean Restaurants In Tanjong Pagar And The CBD For Korean Barbecue And Army Stew
Photos taken by Hui Hui Lau.
This was a media tasting at Gyutan-Tan.
Gyutan-Tan Review: Affordable Ox Tongue Shabu Shabu And More In Tanjong Pagar
Gyutan-Tan Review: Affordable Ox Tongue Shabu Shabu And More In Tanjong Pagar -

8/10
Summary
Pros
– Tasty and relatively affordable ox tongue dishes
– Desserts are delicious
– Near Tanjong Pagar MRT Station
Cons
– Some dishes are only available for lunch or dinner
Recommended dishes: Sumiyaki Gyutan Combo Set ($25++), Gyutan Shabu-Shabu ($28++), and Pork Kakuni (from $18++)
Opening hours: Mon-Sat 11:30am to 3:30pm, 5:30pm to 10pm
Address: 41 Tras Street, #01-01, Singapore 078980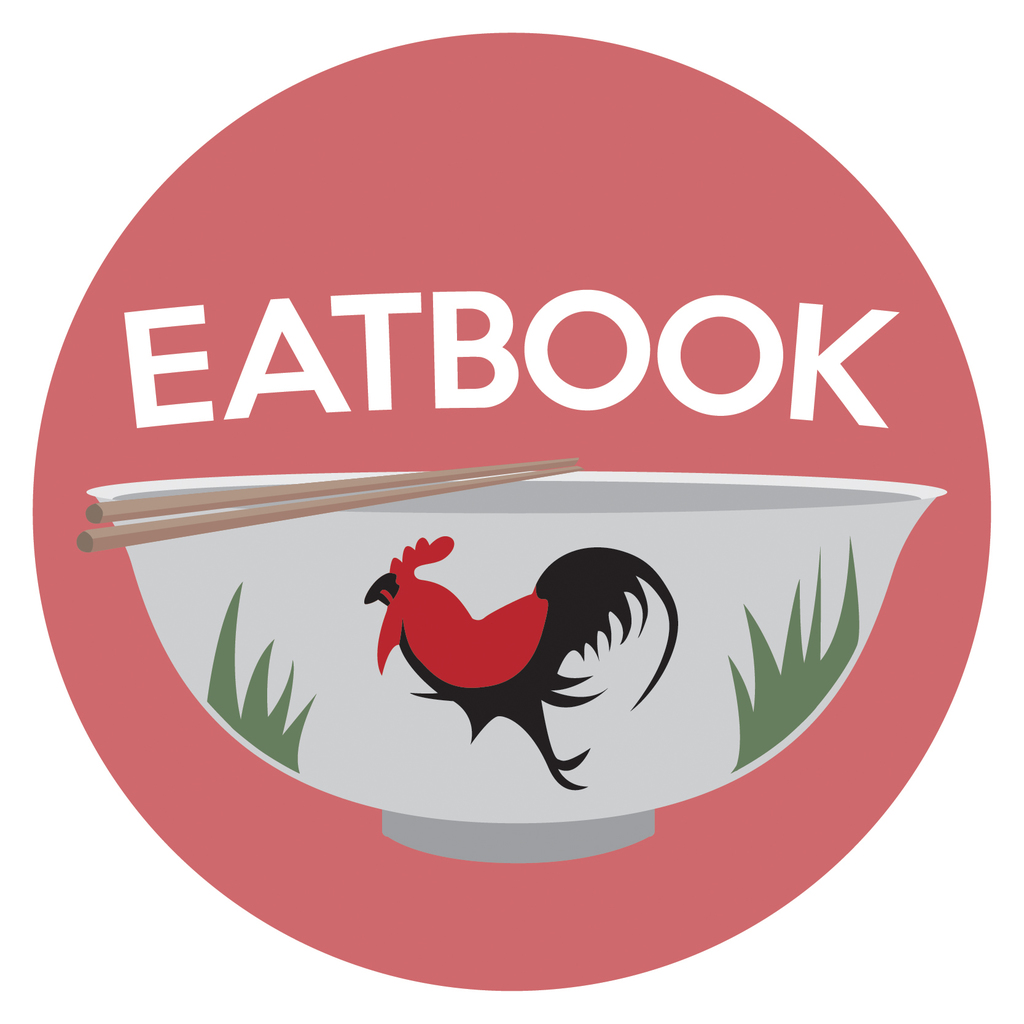 Drop us your email so you won't miss the latest news.