Häagen-Dazs Baked Cheese Tart ice cream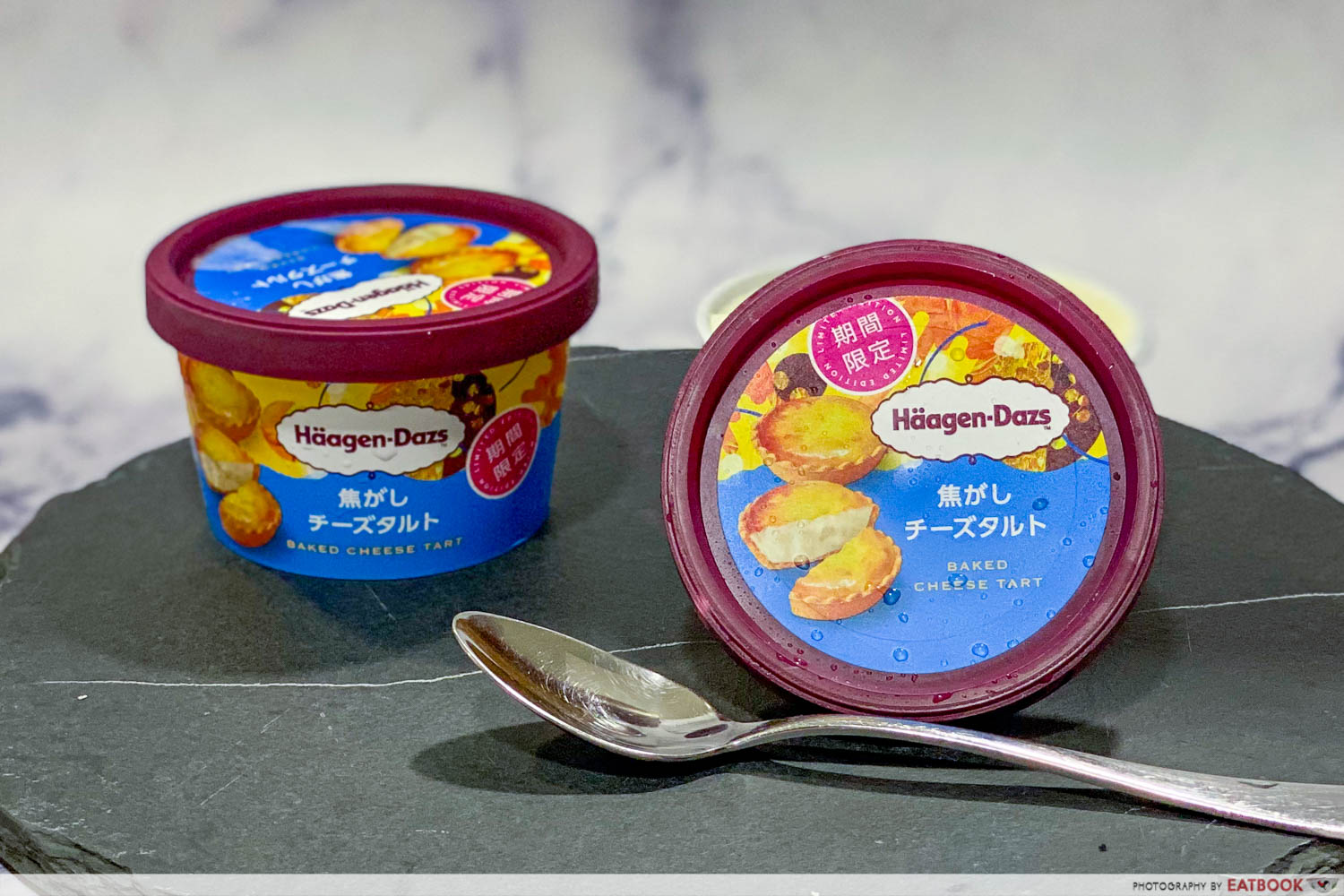 If like me you were truly upset by BAKE Cheese Tarts' exit from Singapore, here's some temporary respite for you: Häagen-Dazs has a limited-edition Baked Cheese Tart flavour, and it's now here in Singapore! Brought in by convenience chain 7-Eleven, these mini cups are sold islandwide, while stocks last.
The Häagen-Dazs Baked Cheese Tart ice cream was first released earlier this year in Japan—a country we are as of now mostly unable to travel to. So it's thanks to 7-Eleven that we're getting to enjoy this limited release flavour!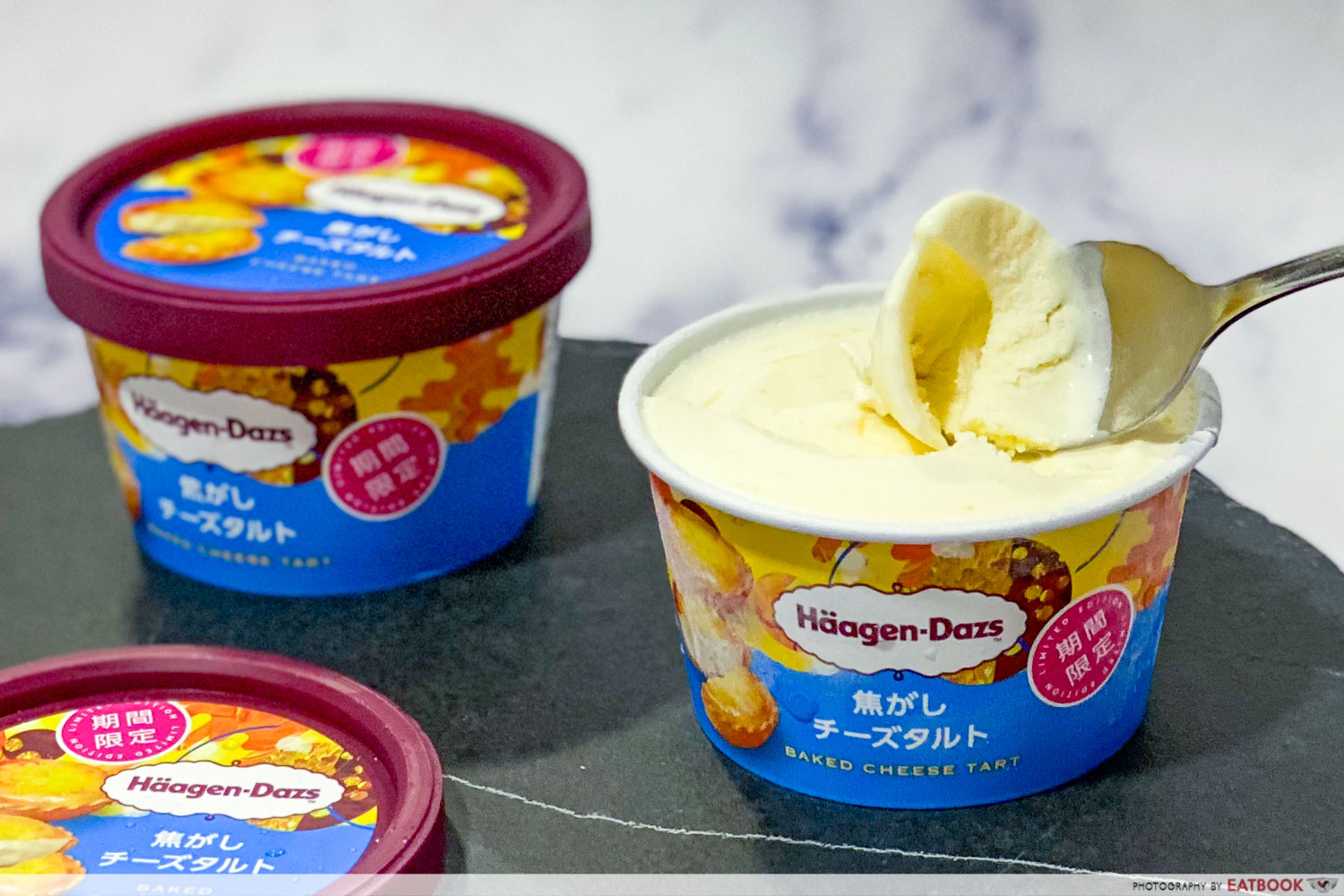 Take a look at the ingredients list, and you'll realise that the first ingredient here is cream from Hokkaido. The made-in-Japan ice cream features a savoury cheese centre that's said to have undergone a high-temperature preparation process that gives it that slightly scorched taste.
Get Ready-To-Eat Hawker Dishes Such As Ban Mee And Soy Sauce Chicken Hor Fun At 7-Eleven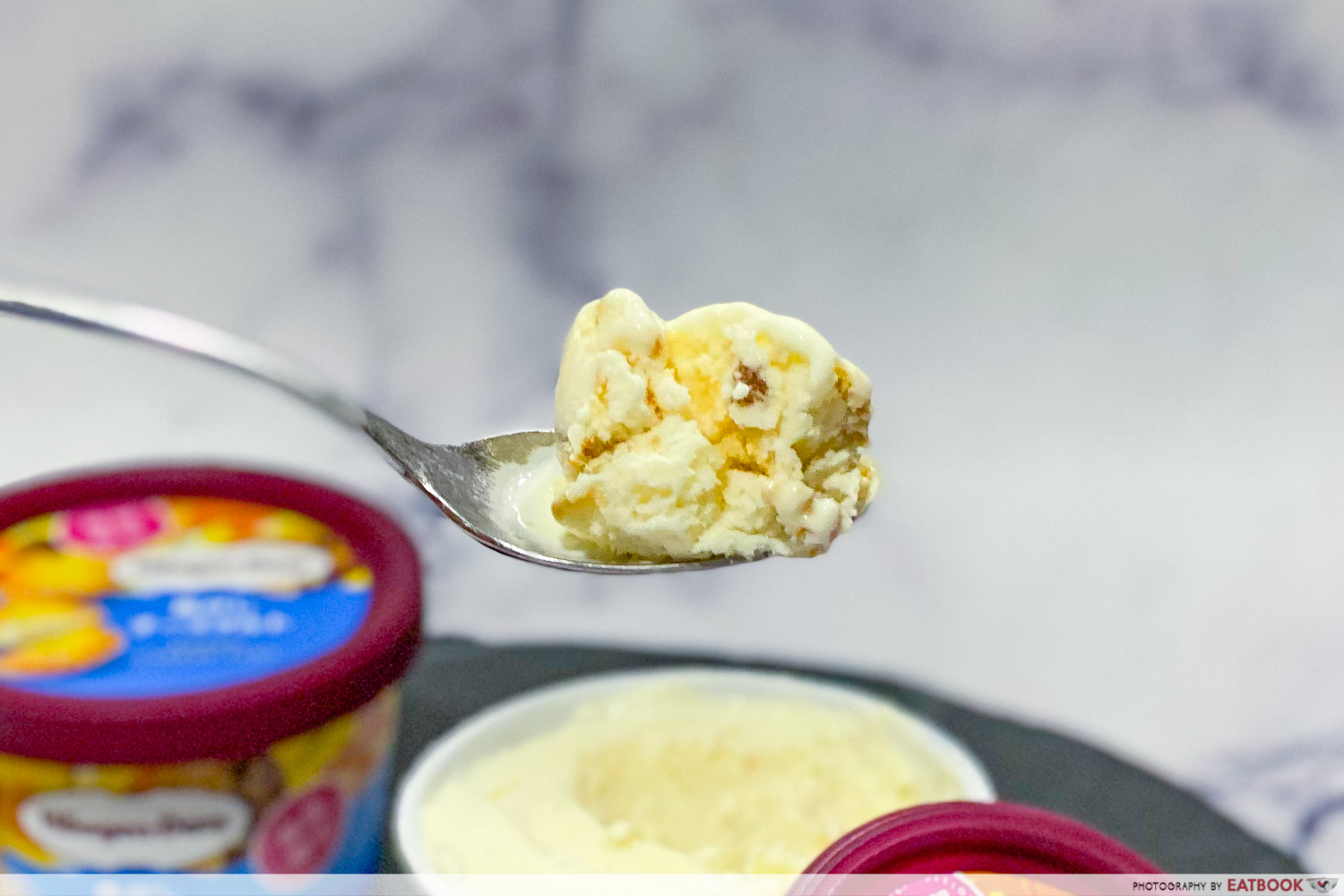 A baked cheese tart is incomplete without the buttery pastry shell, and in this Häagen-Dazs ice cream, it comes in the form of crumbled cheese cookies swirled into the dessert. To enhance the tanginess of the cheese, some lemon juice has been incorporated into the ice cream so you don't feel jelak eating this.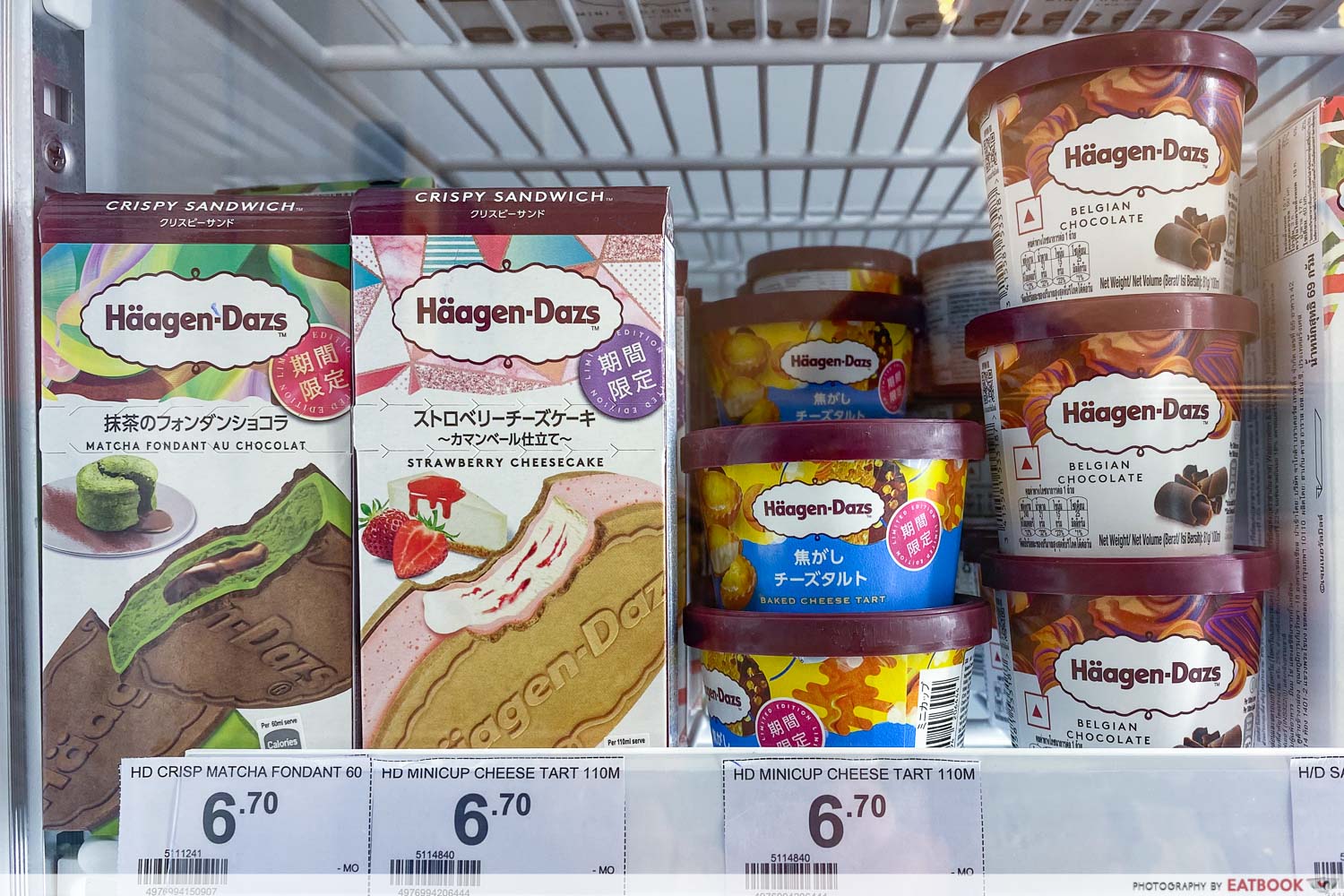 These mini cups are available at 7-Eleven stores across Singapore for $6.70 a pop, alongside other seasonal Häagen-Dazs creations including the Matcha Fondant au Chocolat Crispy Sandwich and Strawberry Cheesecake Crispy Sandwich, both of which also retail for $6.70 a piece.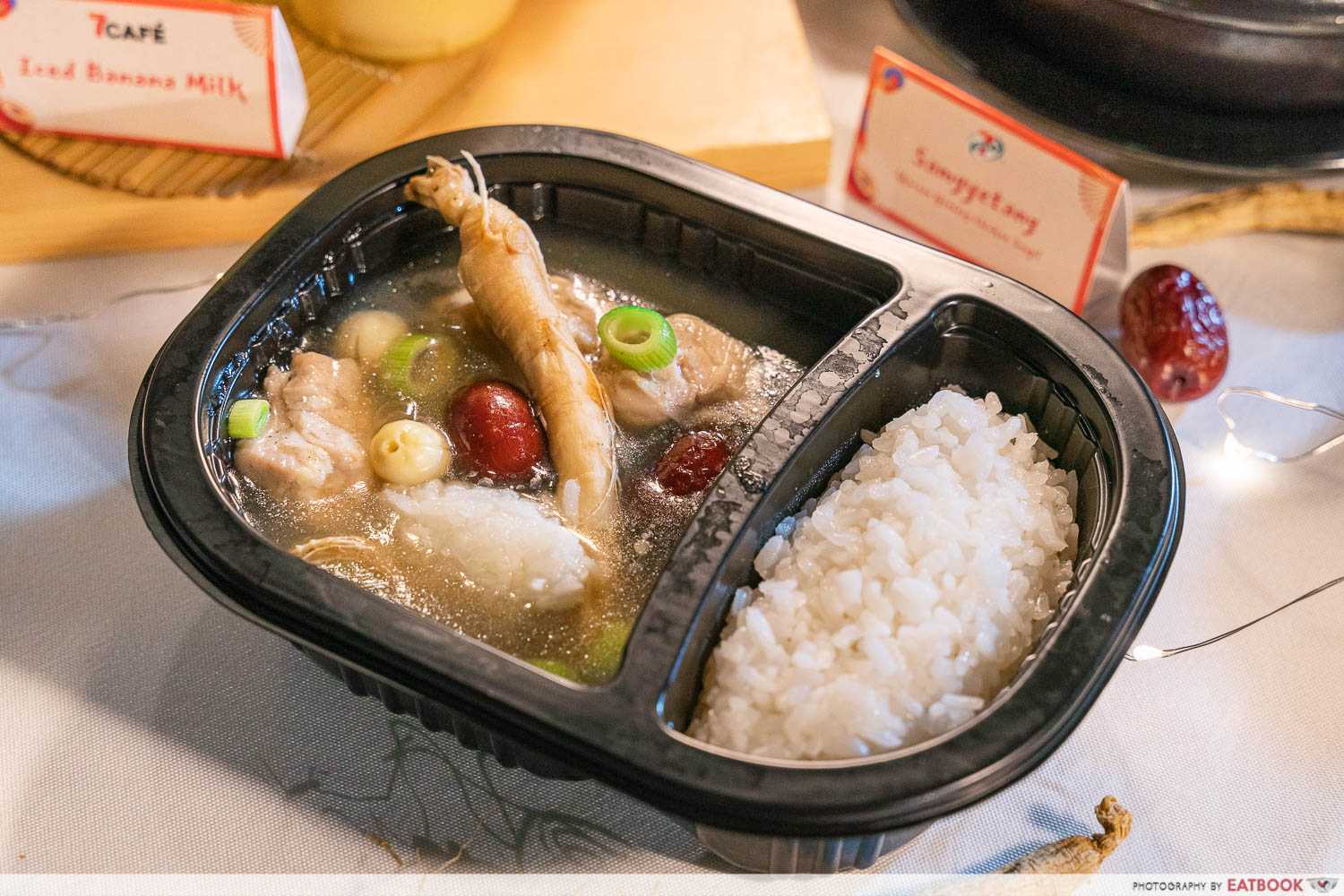 Complete your 7-Eleven meal with their selection of ready-to-eat Korean food, with choices such as Gilgeori Toast Sandwich ($3.60), AKA Korean Street Toast, Samgyetang ($5.50), and even Jajangmyeon ($4.20).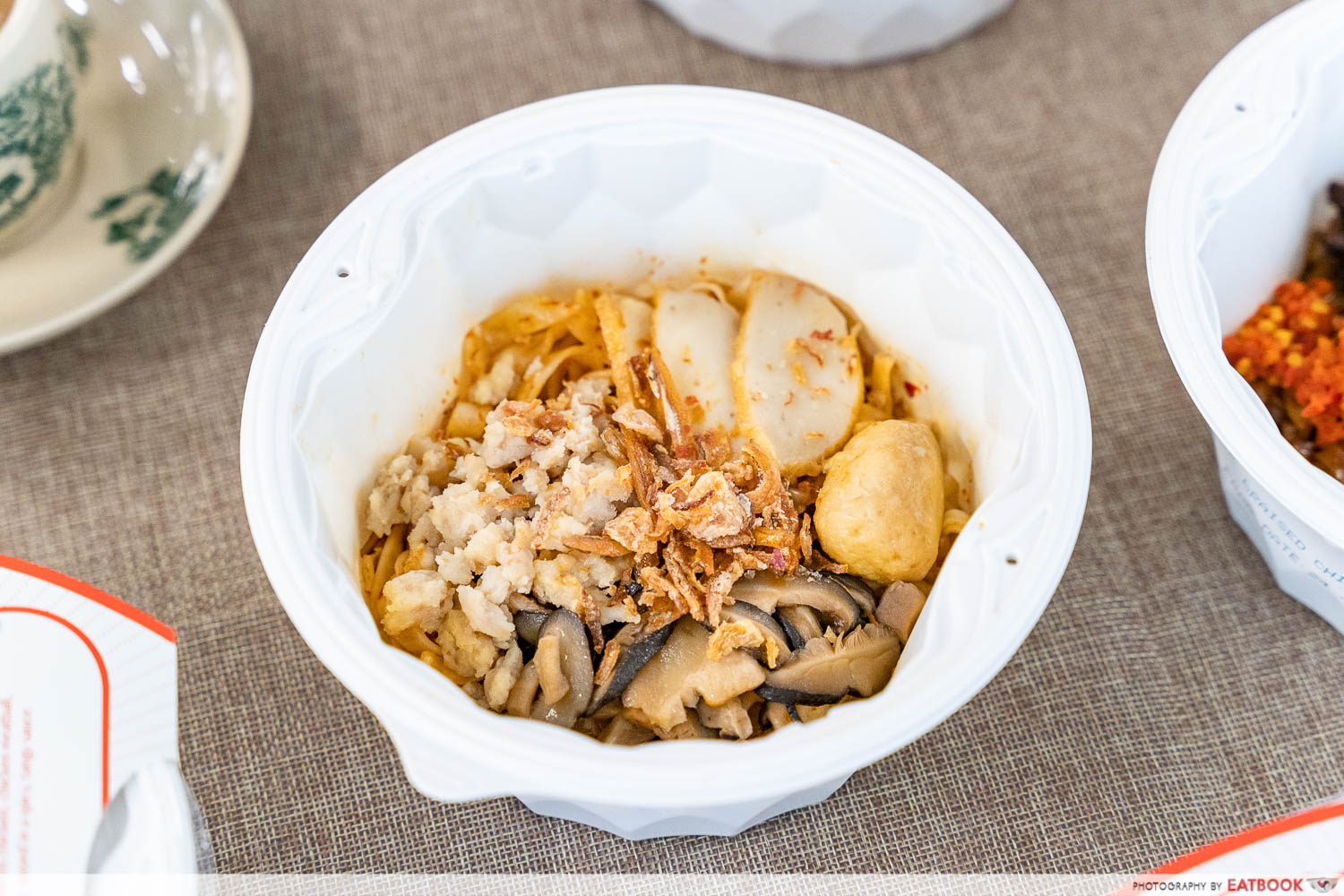 For something more local, they've also introduced a range of ready-to-eat hawker food that tastes even better than the original! Check out our Facebook video to see what our colleagues thought of it.
Photos taken by Michelle P & Melvin Mak.