---
Halal desserts on Instagram
---
Halal desserts are not hard to find in Singapore but for those looking for a little more variety, venture further down the productivity black hole that is Instagram. Underneath all the padding of selfies, #travelgram pics and #foodporn shots, Instagram has become a legit avenue for home bakers peddling their goods, which bodes well for those of us who've already exhausted the list of neighbourhood bakeries.
If you're looking for delectable halal desserts for your next gathering, check out these halal Instagram bakers in Singapore dishing out the likes of unicorn cakes, cartoon cookies and macarons.
---
1. SCONE'MÄRKIT
---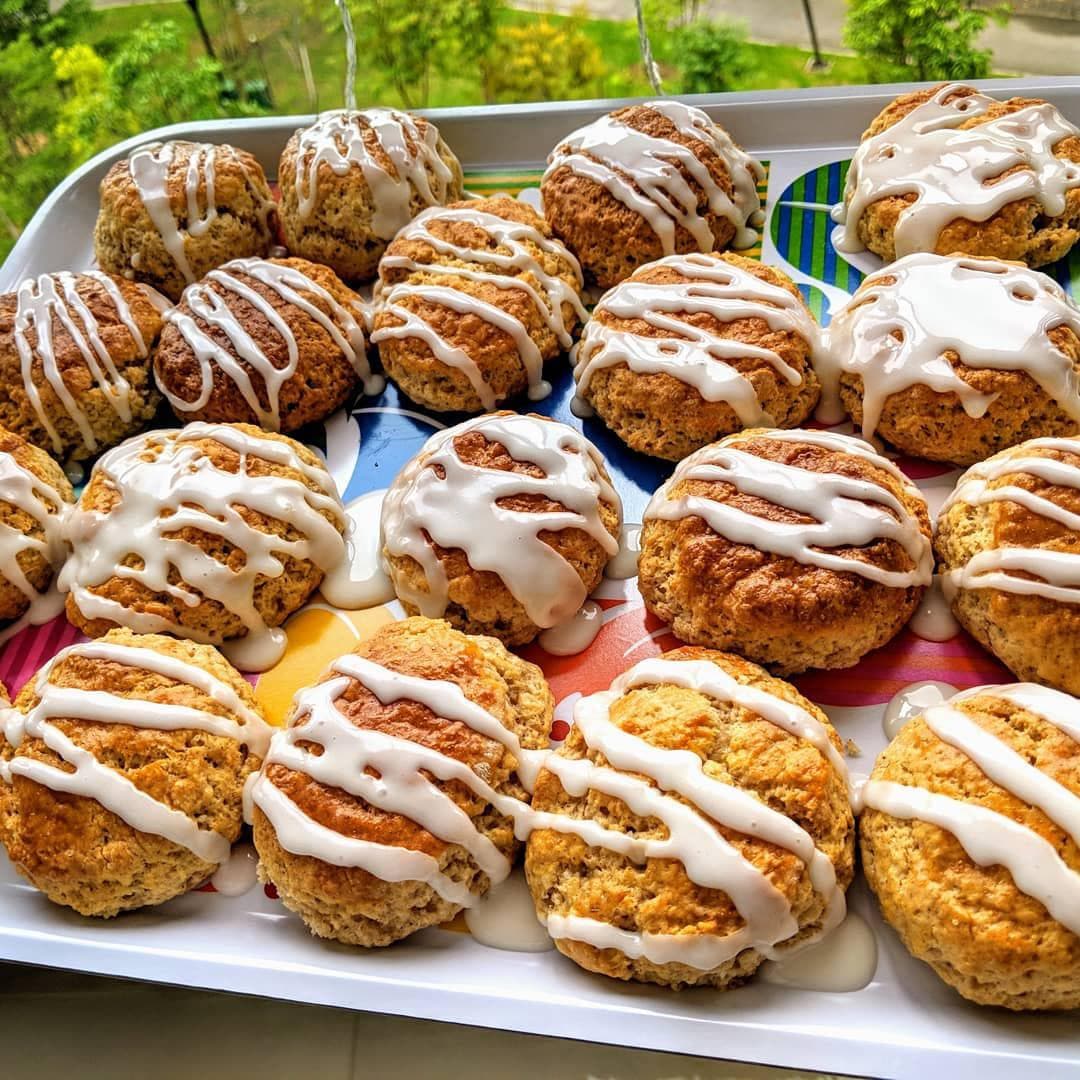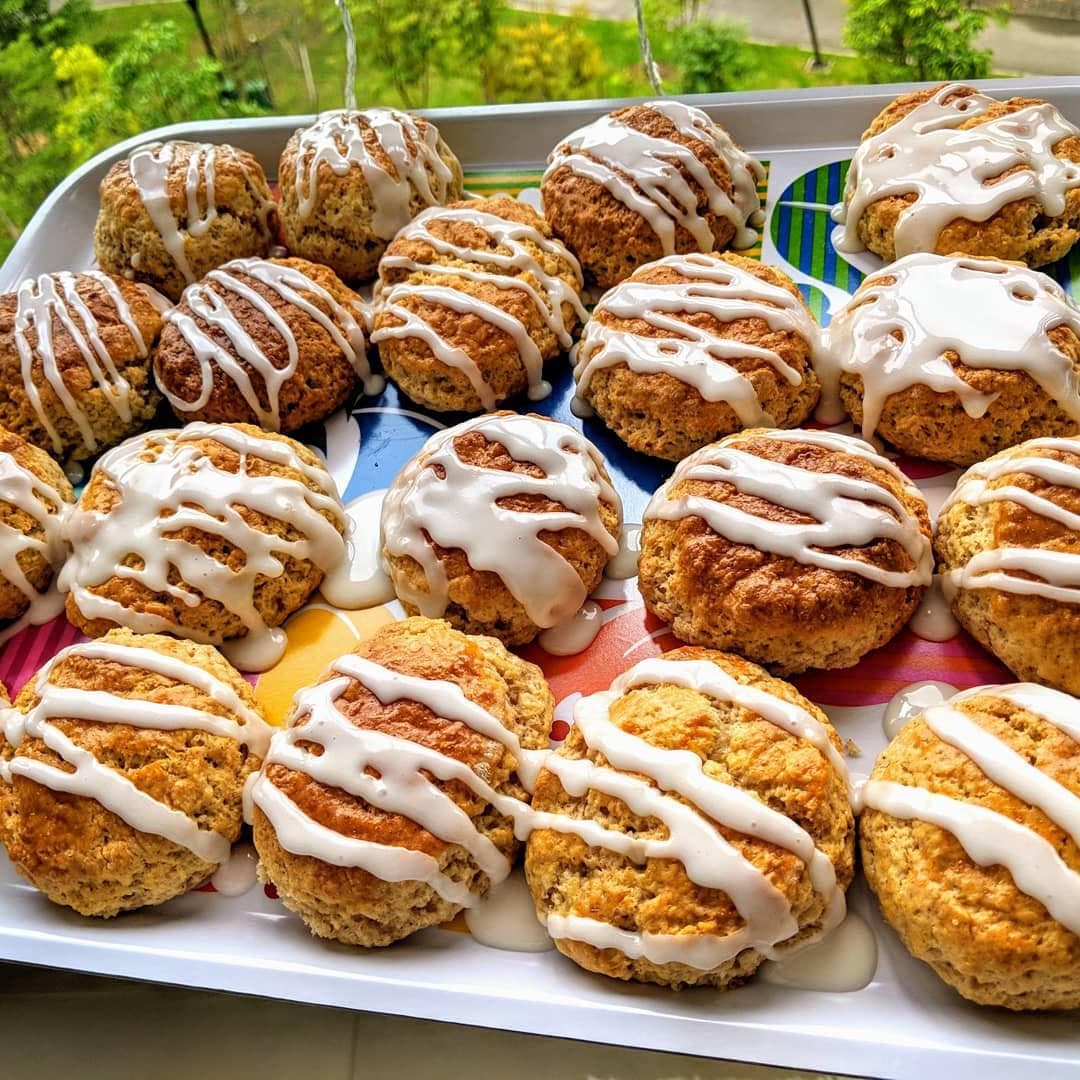 Image credit: @sconemarkit
We rarely see scones lining local shelves which adds to their allure. Well, SCONE'MÄRKIT is bringing these quintessential English snacks straight to your mouth with their range of homemade scones.
Flavours that are up for grabs include pandan, butterscotch, and double chocolate. That being said, bake sales are held at irregular times, so keep an eye out for their page if you'd like to grab your mitts on these treats.
---
2. Macarons by SG Birthdaycakes
---
Image credit: @macaronsbysgbc
If you're looking to add a touch of elegance to your soirée, these macarons will come in handy. Macarons by SG Birthdaycakes lets you indulge in these sweet confections – be it in the form of a macaron tower or gift favours. They can even customise macarons to look like Minions and Hello Kitty characters! To get in on this, just text 9730 0964 for enquiries.
Tel: 9730 0964
Website
---
3. Jelly Fleurs
---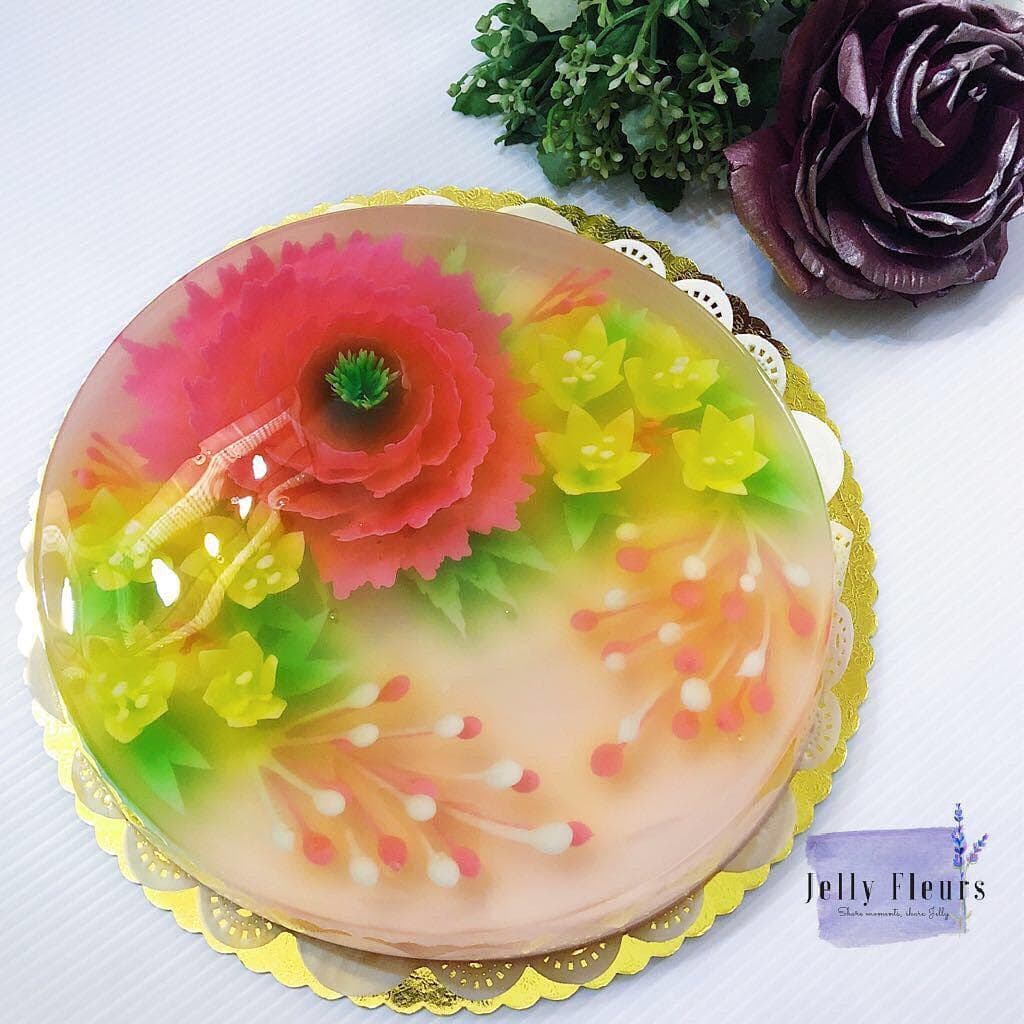 Image credit: @jellyfleurs
Having a flower cake for your event is bound to elicit a few "whoas", but a flower cake that's encased in jelly? Now, that's party-of-the-year material right there. Jelly Fleurs specialises in 3D floral jelly cakes which comprises all sorts of flower types and colours. Orders can be made via Instagram by sliding into her DM.
---
4. Simple Bakez
---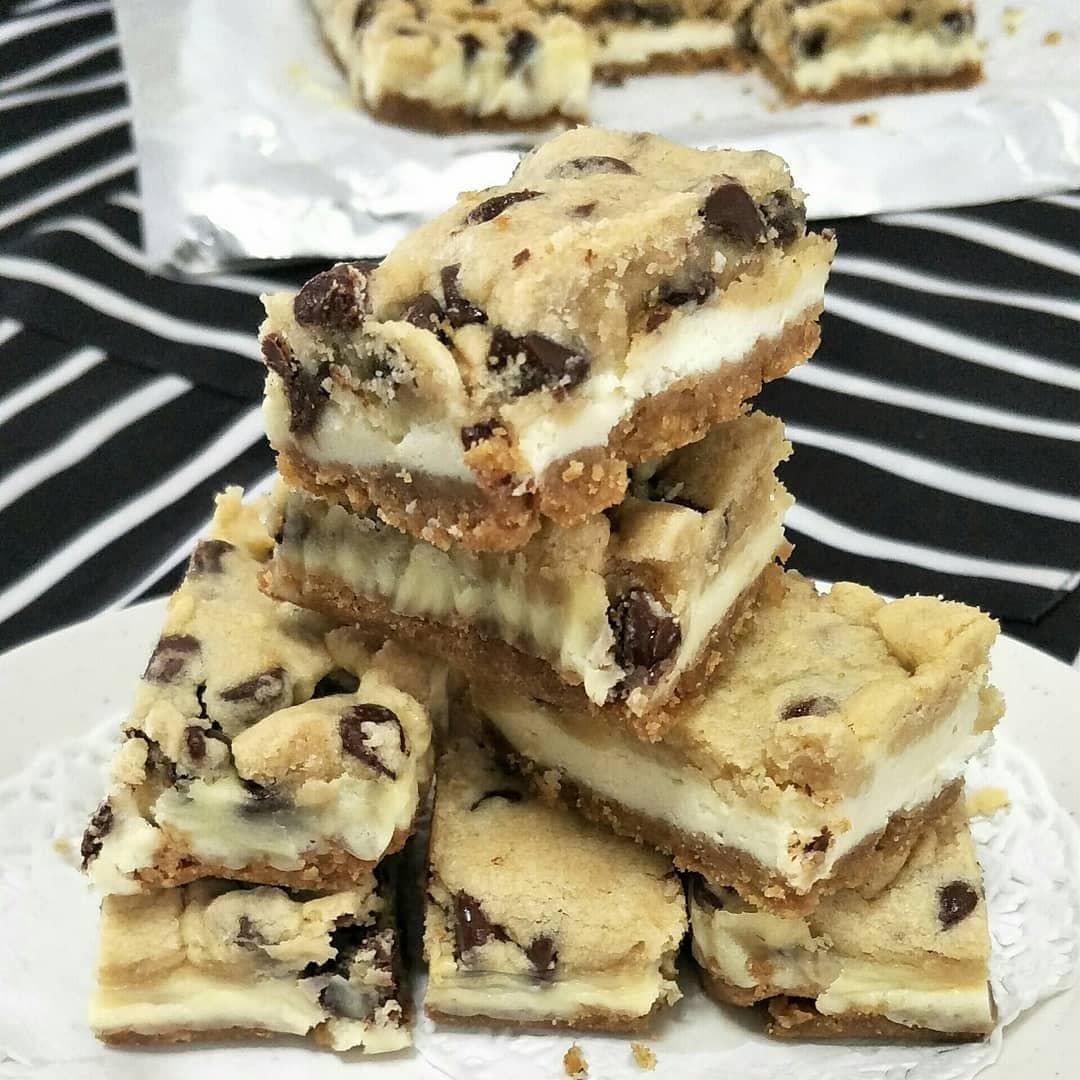 Image credit: @simplebakez
There's nothing simple about the baked goods that Simple Bakez makes. If you need decadent bites that can feed a lot of people, their range of cheesecakes, brownies, and cookie cups should do the trick. They constantly add new items to their menu including Cookie Dough Cheesecake Bars and Brownies Smores. For those OCD about cleanliness, you will be glad to know that they've attained the WSQ Food Hygiene Course certificate.
To nom on these munchies, DM them on Instagram for prices.
---
5. Simply Manja's Delicacies
---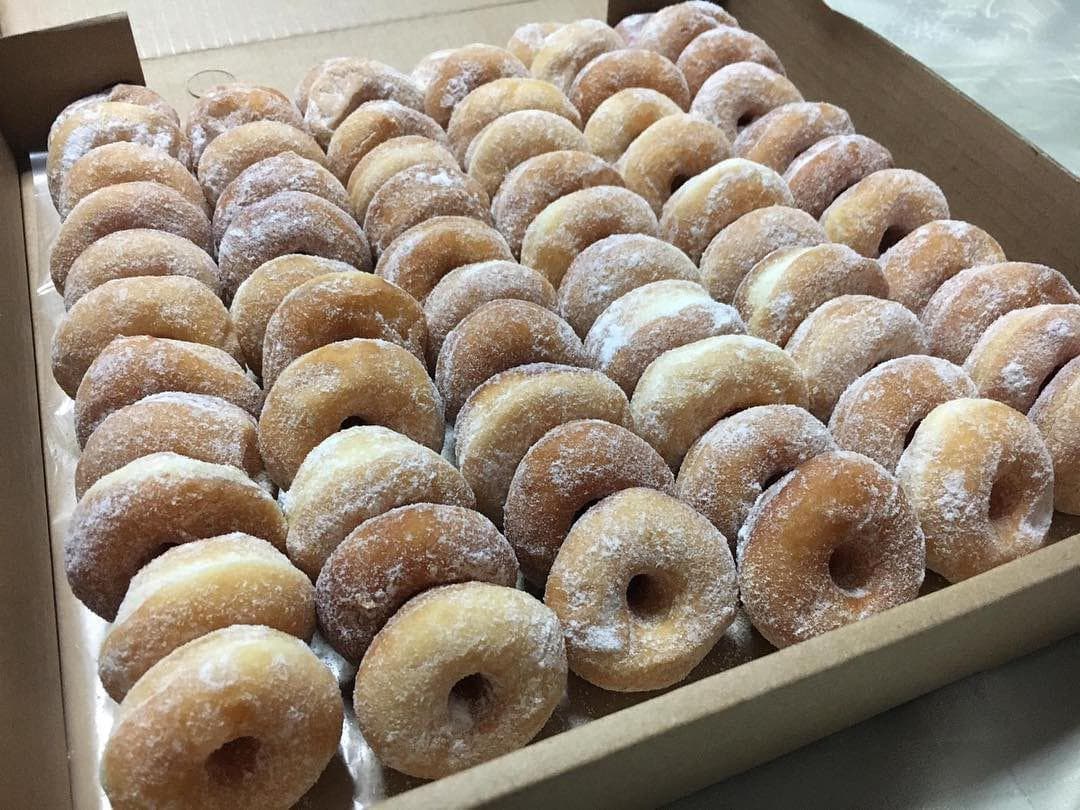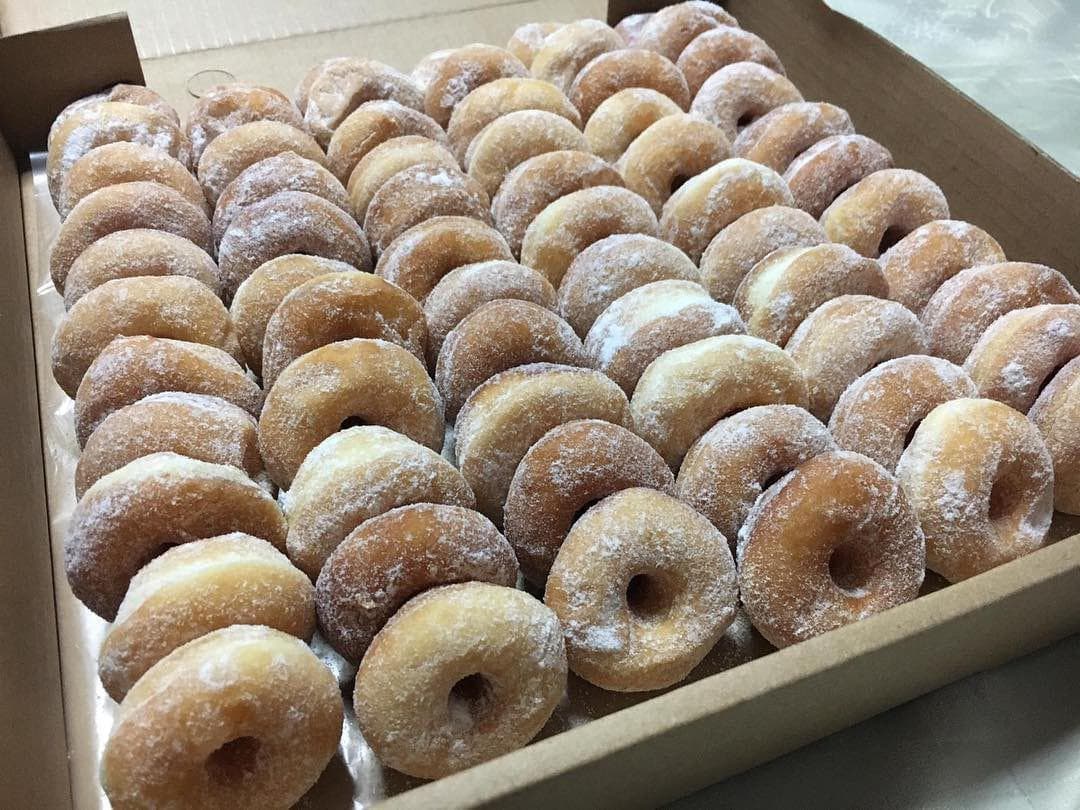 Image credit: @simplymanjadelicacies
If you're a traditionalist at heart, Simply Manja's Delicacies' desserts will suit your palate. This home-based baker sells a slew of traditional Malay kuehs like kuih keria, ondeh-ondeh and puteri salat. They also have more modern treats like Nutella tarts, brownies and eclairs. To order, simply text 9029 1582.
Tel: 9029 1582
Website
---
6. Zizou Cake Boutique
---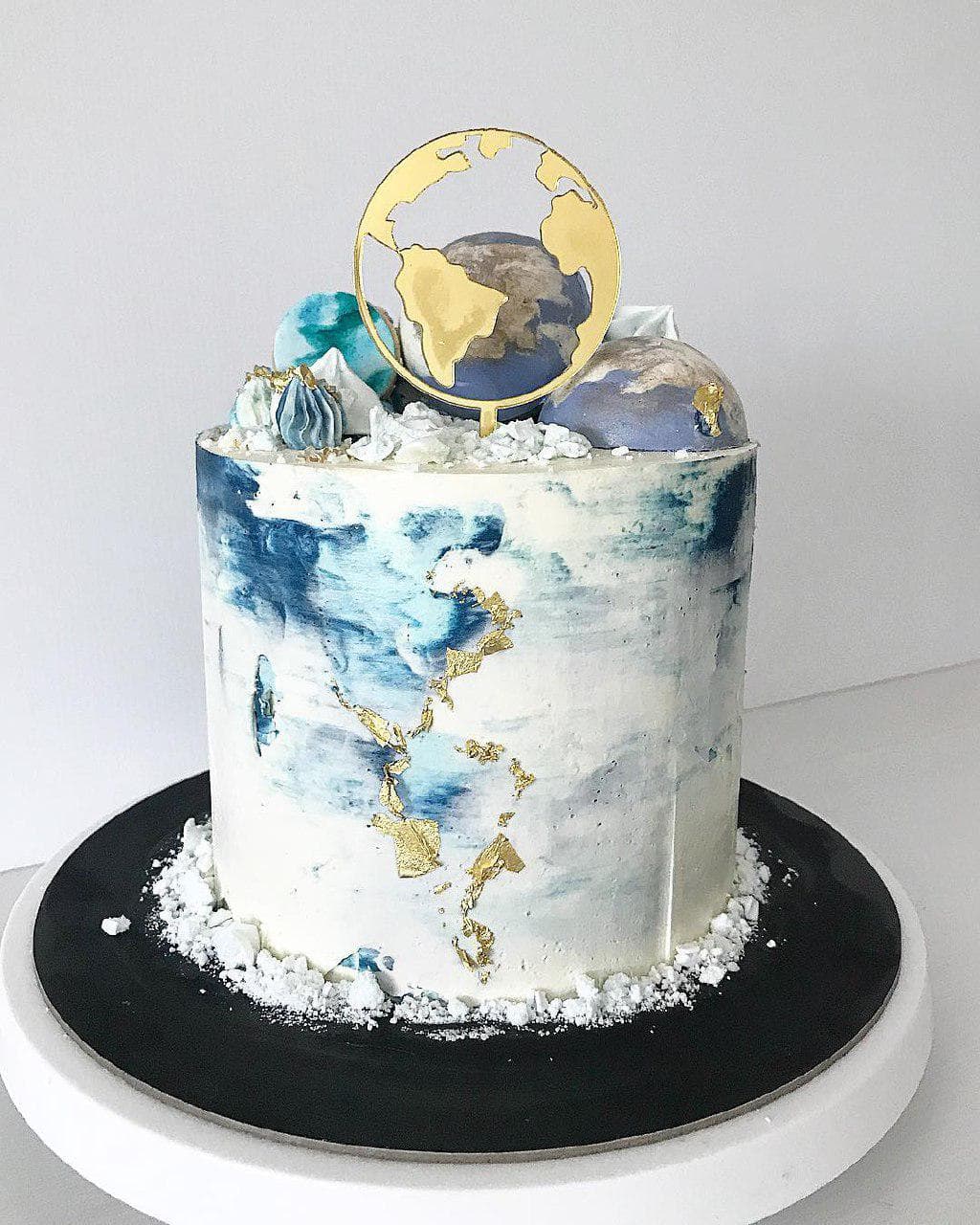 Image credit: @zizou_cake_boutique
Zizou Cake Boutique's abstract cakes are so beautiful, you'll probably wanna frame a picture of them. Scroll through her account for a whole lotta pastel buttercream cakes, as well as unicorn and mermaid-themed cupcakes. What's more, none of her cakes have any preservatives or additives. You can get these slices of goodness by ordering via hi@zizoucakeboutique.com.
---
7. Bakes by NY
---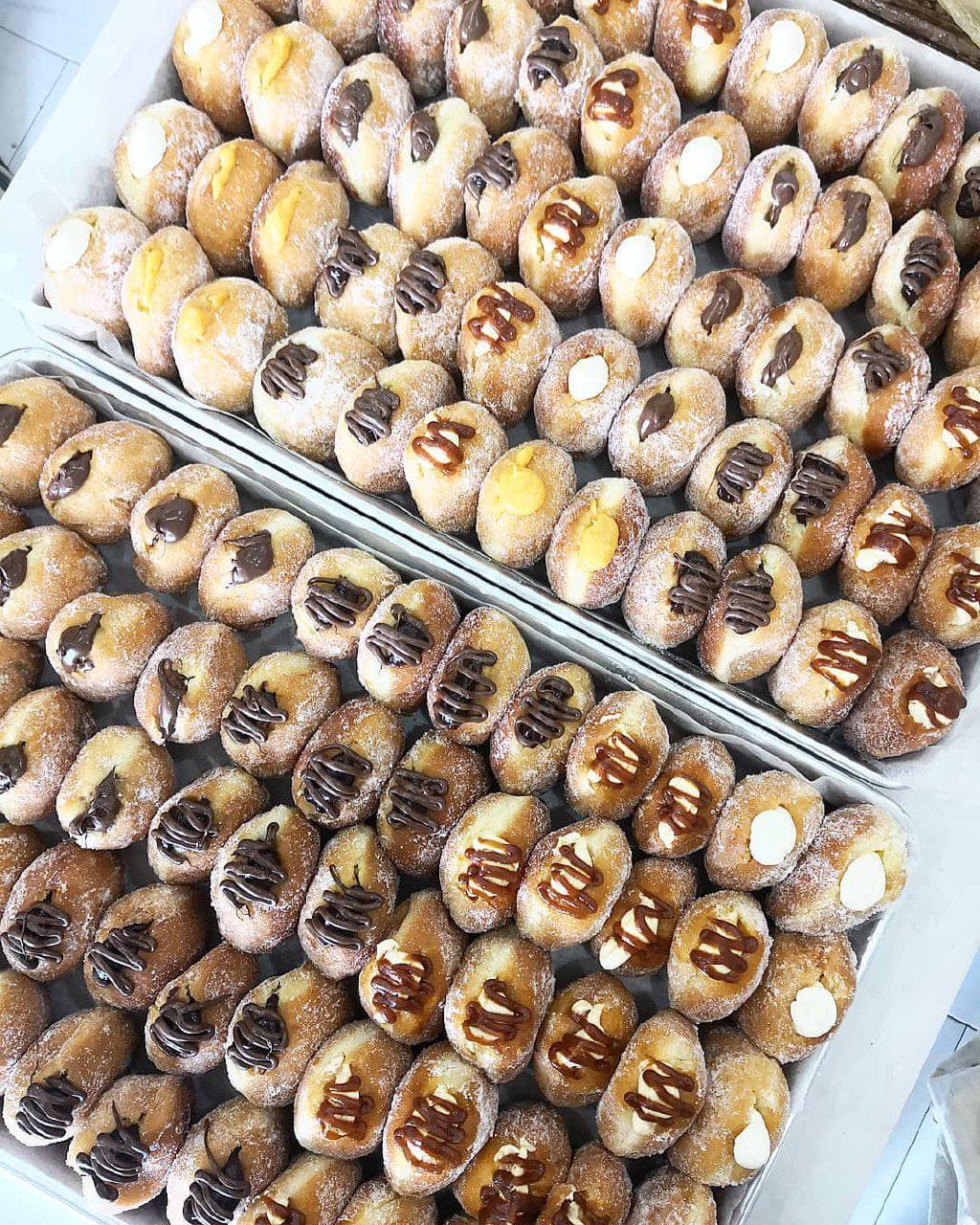 Image credit: @bakesbyny
Get stuffed with Bakes by NY's donuts during your next party. Their stuffed donuts ($15 for a box of five) come in exciting flavours like cream cheese, Nutella chocolate fudge and salted egg yolk. For something a lil' less sinful, get their pods which start from $6 for a box of six. You can order via their website and they'll deliver straight to your doorstep.
Tel: 8123 3953
Website
---
8. Stitches n Cookies
---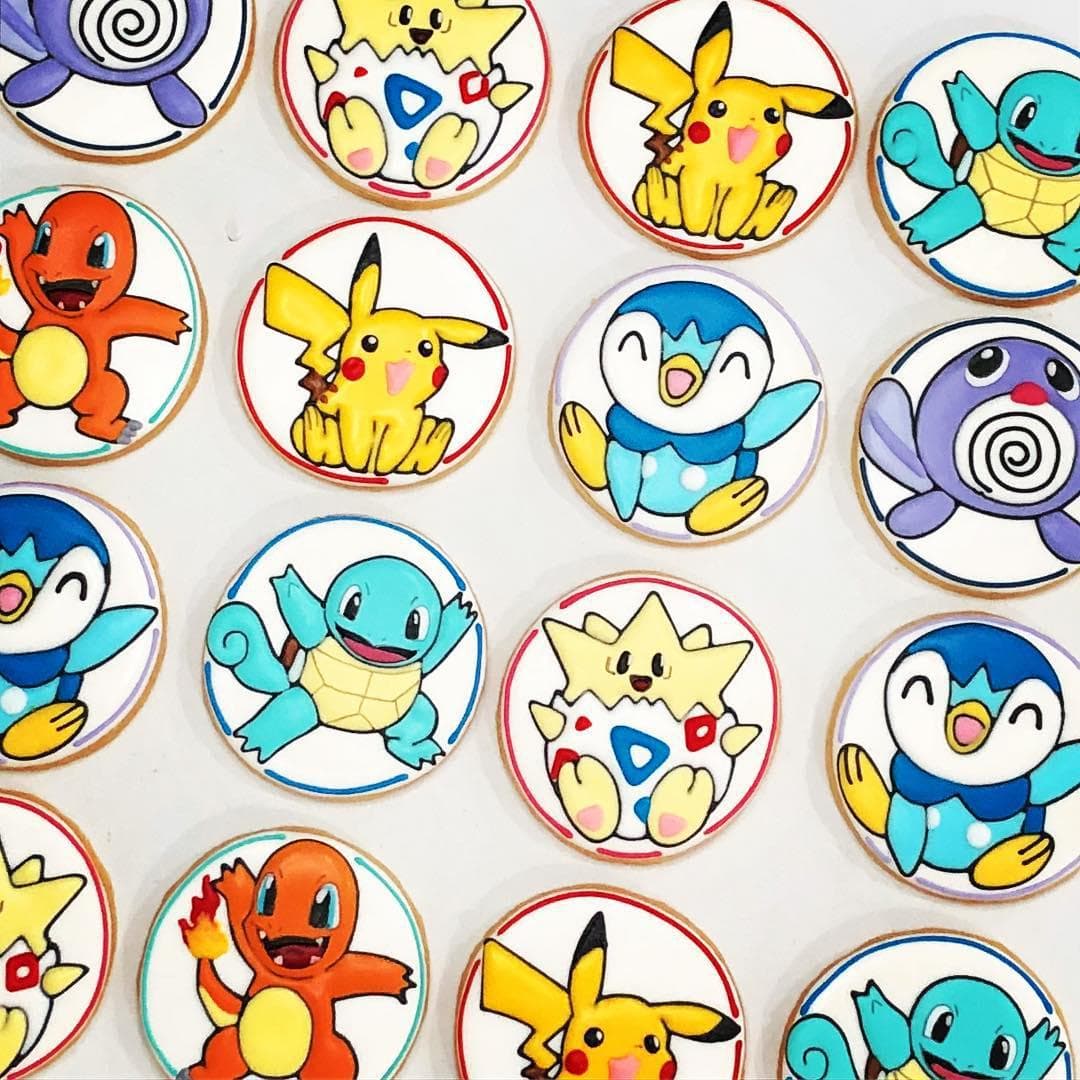 Image credit: @stitchesncookies
If your child still dances to the tune of "Baby shark du du du du" or gets excited at Pokemon, Stitches n Cookies has the stuff that'll make your party a hit with the young'uns. Their cartoon-themed cookies are available in many different shapes and sizes, and feature tons of popular series like Pokemon, My Little Pony and Power Rangers. To order, just text 9117 6707 or email stitchesncookies@gmail.com.
Tel: 9117 6707
Website
---
9. Marshmallows by Suriyana
---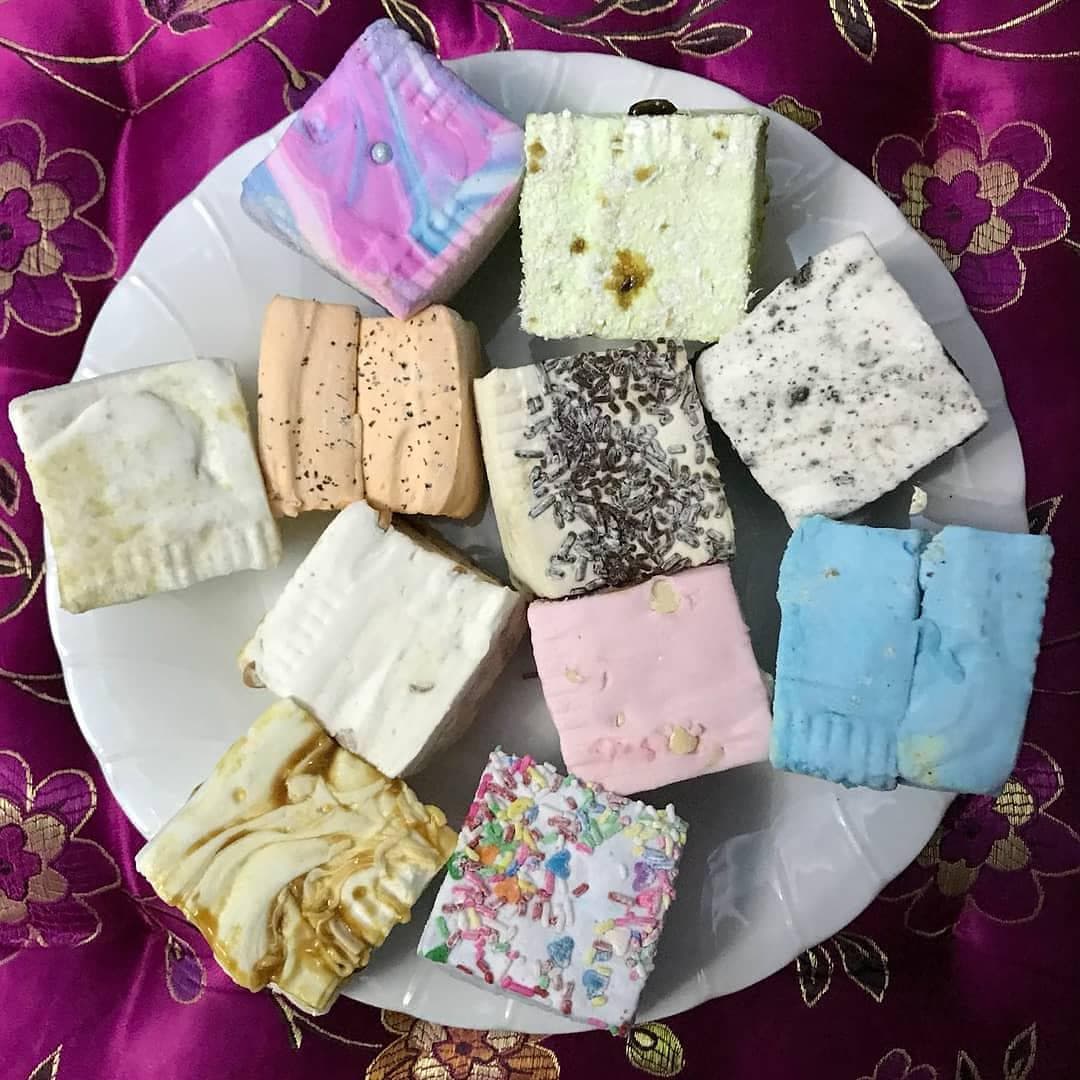 Image credit: @suriyana_j
Not all marshmallows have to be fluffy white ones, as Marshmallows by Suriyana shows. The baker creates all of her marshmallows from scratch and infuses loads of tasty flavours into them. Some of her pretty pillows include Butterbeer, Blueberry Cheesecake and Salted Caramel. Ordering these beauties is a three-step process which requires you to first follow her on Instagram, DM her for her number, and then texting that number to place your order.
---
Halal treats for your next event
---
Planning food for a party is no easy task, what with the legwork and surveying for reputable caterers. With this list of Instagram bakers, you can rest easy knowing these toothsome desserts are just a tap away.
Bakery Brera Review: Flaky Cruffins Stuffed With Peanut Butter, Salted Caramel And More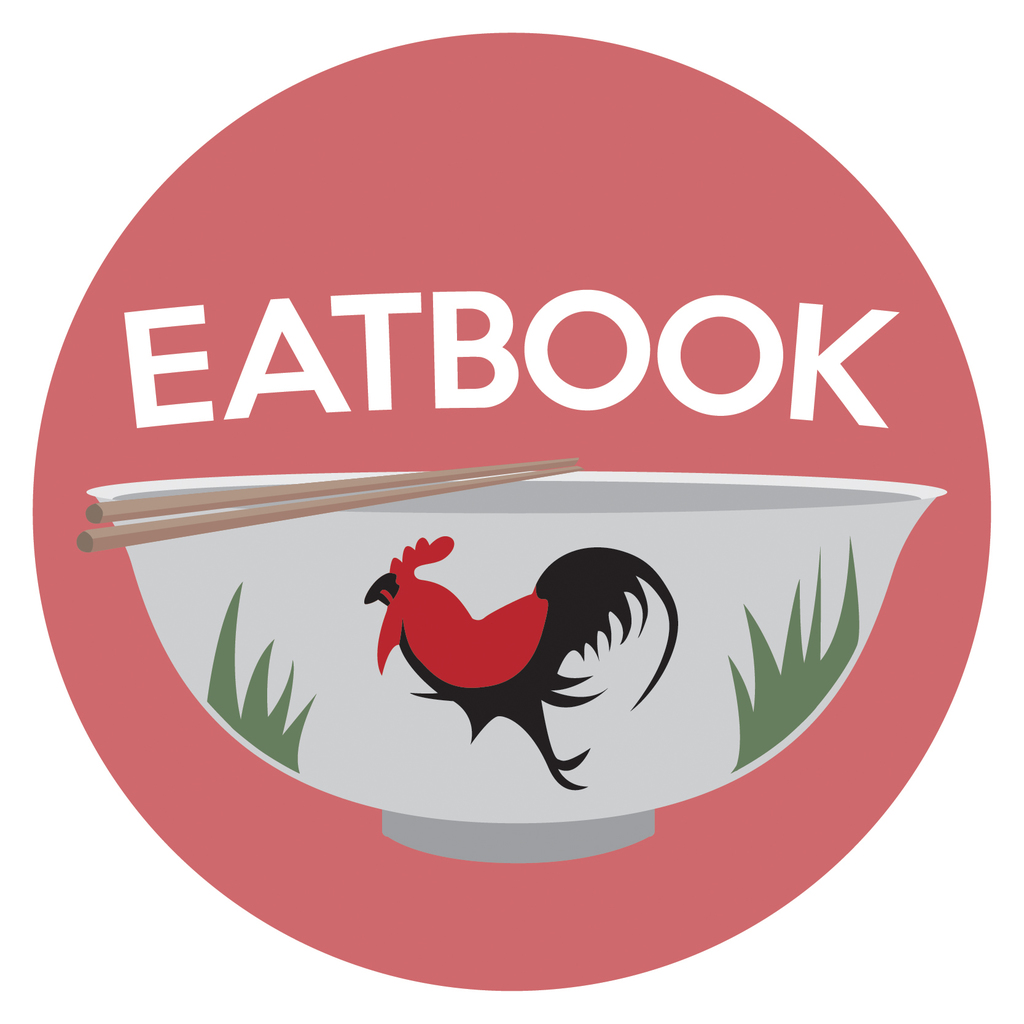 Drop us your email so you won't miss the latest news.