---
Neighbourhood bakeries with upscale treats
---
We all know of old-school neighbourhood bakeries. The ones that serve up simple egg tarts, chocolate cakes, and fluffy pandan cakes. But hidden away in sleepy residential areas are also a handful of modern, upscale neighbourhood bakeries that are a well-kept secret amongst those who live there. From customisable birthday cakes to mirror glazed mousse cakes, here are seven upscale neighbourhood bakeries worth Grabbing to for impressive birthday cakes.
---
1. Wondertales
---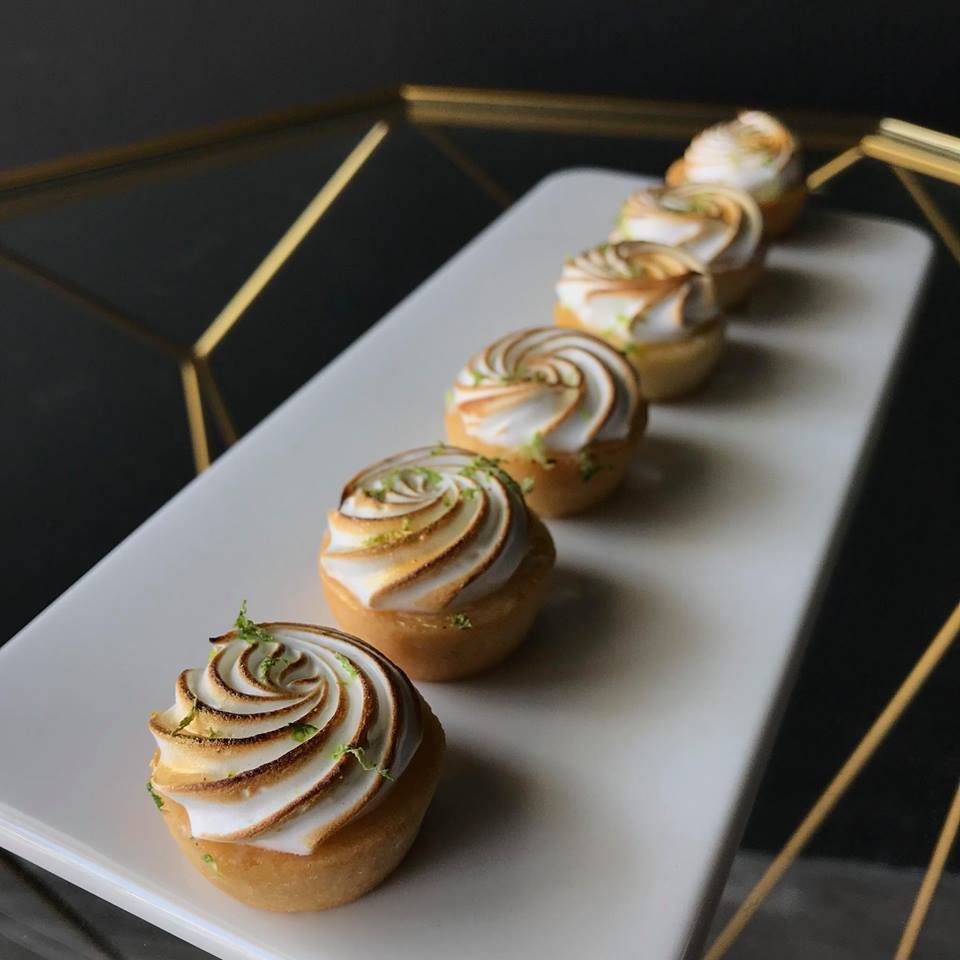 Image credit: Wondertales' Facebook page
Muslim-owned Wondertales might be located at sleepy Telok Kurau, but their pastries can rival those served at atas dessert joints. We were blown away by how gorgeous their mirror glazed mousse cake looked, but even more impressed by its tantalising taste. Highly recommended is the Lait Évaporé à la Rose ($68 for five-inch, $98 for seven-inch, $118 for nine-inch), which features bandung, white chocolate and rose vanilla mousse. They also do a selection of petit fours if you can't finish an entire cake.
Address: 308 Telok Kurau Road, #01-07, VIBES@East Coast, Singapore 423858
Opening hours: Tue-Fri 11.30pm to 9:30pm, Sat 10am to 10pm, Sun 2pm to 10pm
Tel: 9011 7752
Website
Menu
---
2. Lynda Ann
---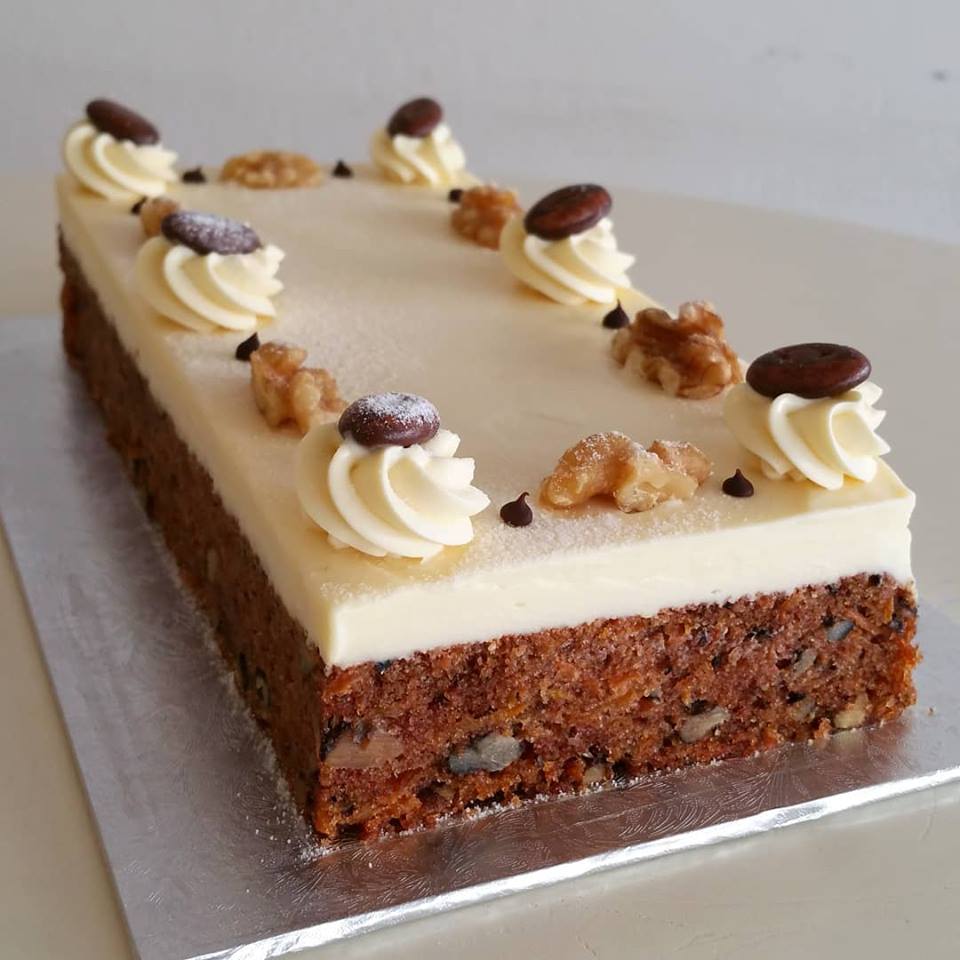 Image credit: Lynda Ann's Facebook page
Lynda Ann sticks out like a sore thumb among her neighbours comprising a Chinese medical hall, tuition centre and old-school mama shop. Run by the chirpy owner-baker Lynda Ann, her Signature Carrot Cake ($34 for 500g, $56 for 1kg) is what keeps customers coming back in droves. Sure, her standard cakes are not much of an eye-catcher, with no fancy designs, but the superb taste makes up for it.
Address: 122 Bedok North Street 2, #01-98, Singapore 460122
Opening hours: Tue-Fri 12pm to 7pm, Sat 10am to 4pm
Tel: 9679 2041
Website
---
3. Choc A Bloc
---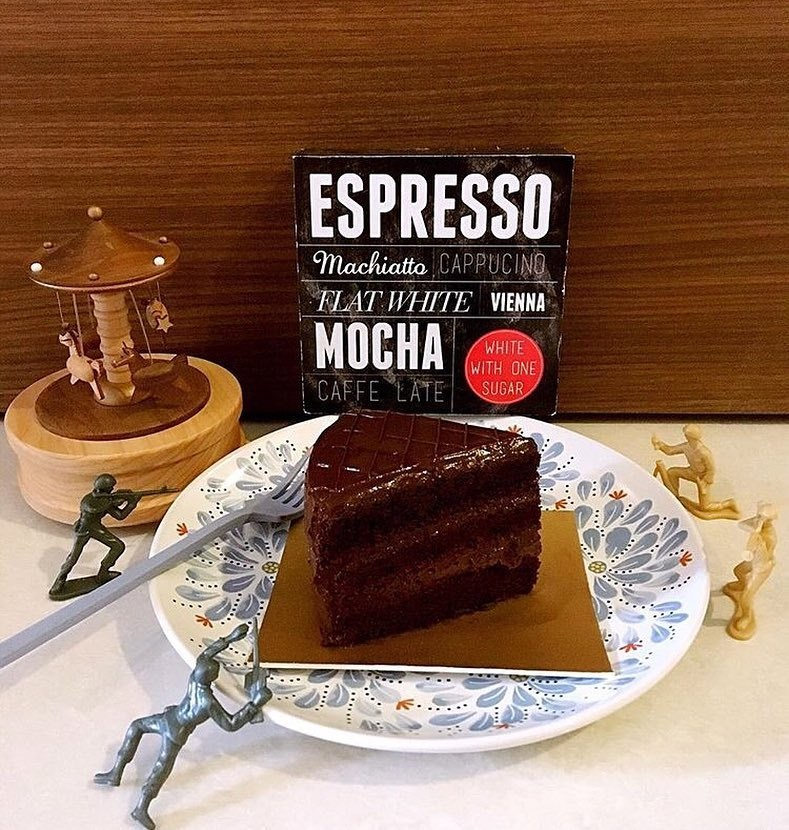 Image credit: @thehungry_soldiers
Hidden behind the famous Fengshan 85 Market that's best known for their soup bak chor mee is Choc-a-bloc. They are popular for their Original Choco Fudge Cake ($45 for 1kg, $90 for 2kg) that's bittersweet and features layers of chocolate sponge and velvety fudge. I personally like their Banana Choco Fudge ($45 for 1kg, $72 for 1.6kg, $90 for 2kg) , which reminds me of Awfully Chocolate's Chocolate Banana Cake.
Address: 86 Bedok North Street 4, #01-179, Singapore 460086
Opening hours: Daily 11am to 8pm
Tel: 6446 6096
Website
---
4. The Ugly Cake Shop
---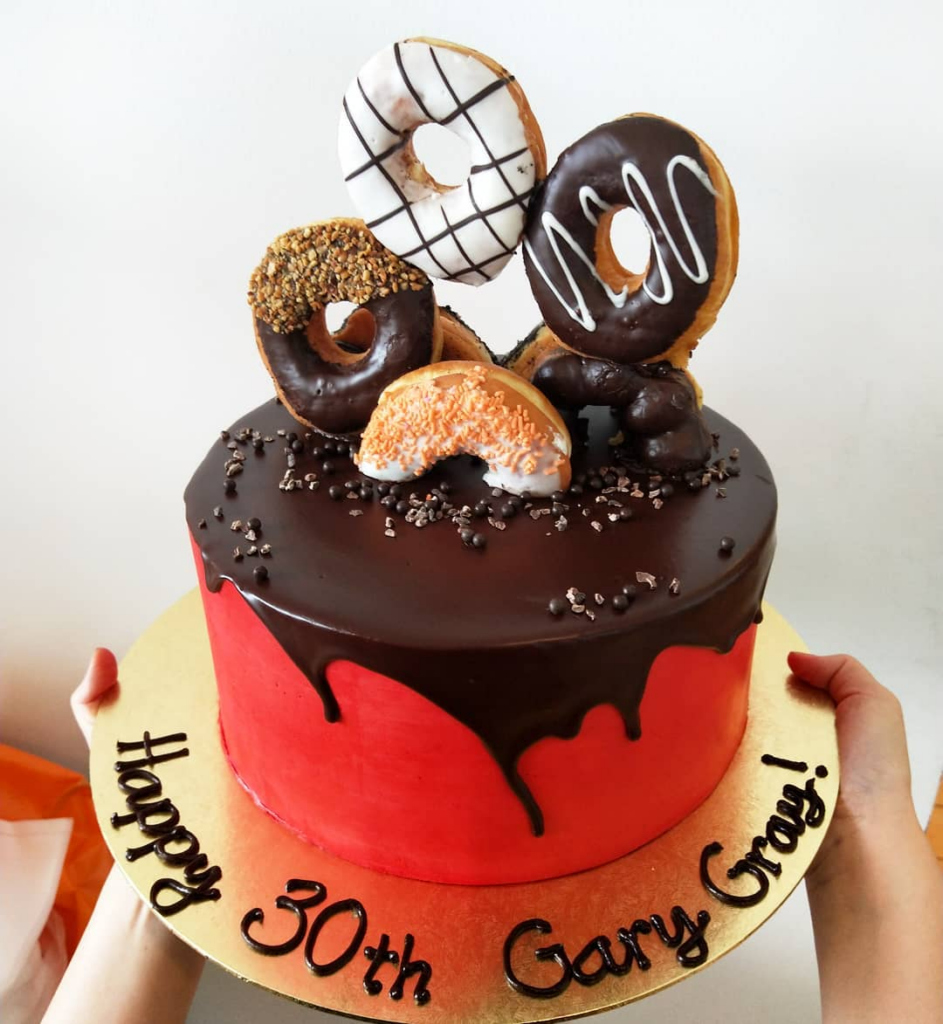 Image credit: @uglycakeshop
Despite its name, the cakes served at The Ugly Cake Shop are far from ugly. Using all-natural ingredients, their cakes are not only delicious but wholesome too. Highly raved about is their Big Daddy ($55 for seven-inch, $70 for nine-inch, $110 for 10-inch), where the soft, moist cake is made with dark chocolate. If you're planning to order a personalised cake for your best friend's birthday, their customised buttercream cakes are really eye-catching too!
Address: 535 Kallang Bahru, #01-06, GB Point, Singapore 339351
Opening hours: Mon-Sat 10am to 7pm
Tel: 8228 8300
Website
---
5. Nicher
---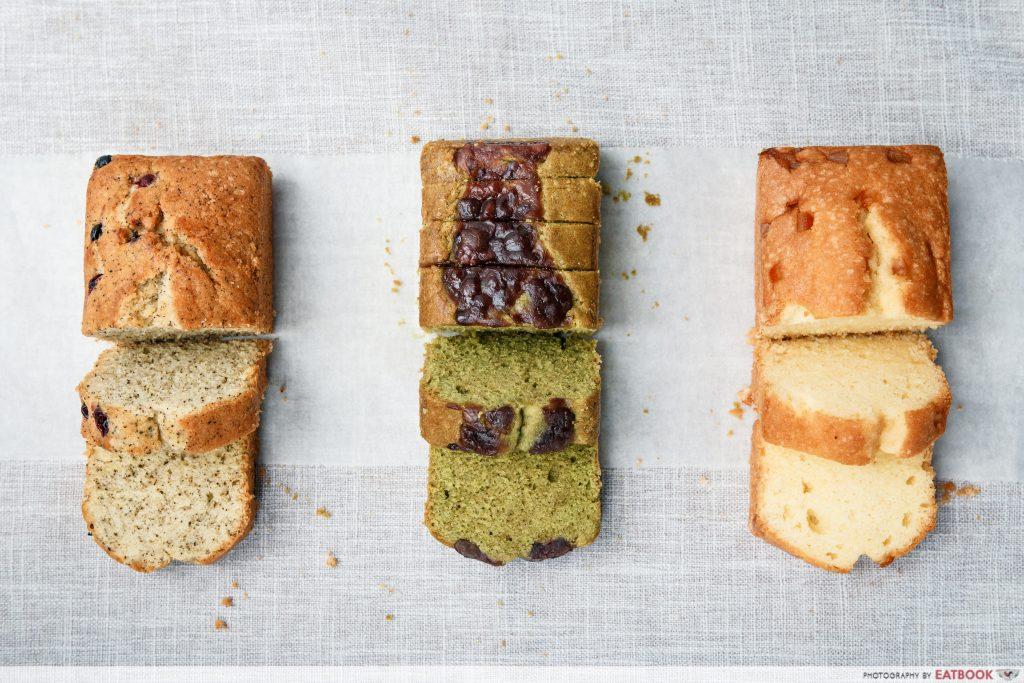 Sharing the same coffee shop space as Loo's Hainanese Curry Rice is Nicher. Opened by an ex-MBS pastry chef, this hawker bakery specialises in pound cakes. Great for tea time is their Earl Grey Berries ($8 for half, $16 for a whole loaf), with its refreshing floral aroma and tartness from the addition of blueberries. They also do a tantalising Matcha Azuki ($7 for half, $14 for a whole loaf) cake using Hokkaido azuki beans.
Check out our full review of Nicher!
Address: 71 Seng Poh Road, Singapore 160071
Opening hours: Mon-Sat 11am to 3pm, closed on alternate Thursdays
Tel: 9645 5604
Website
---
6. Whiskit Patisserie
---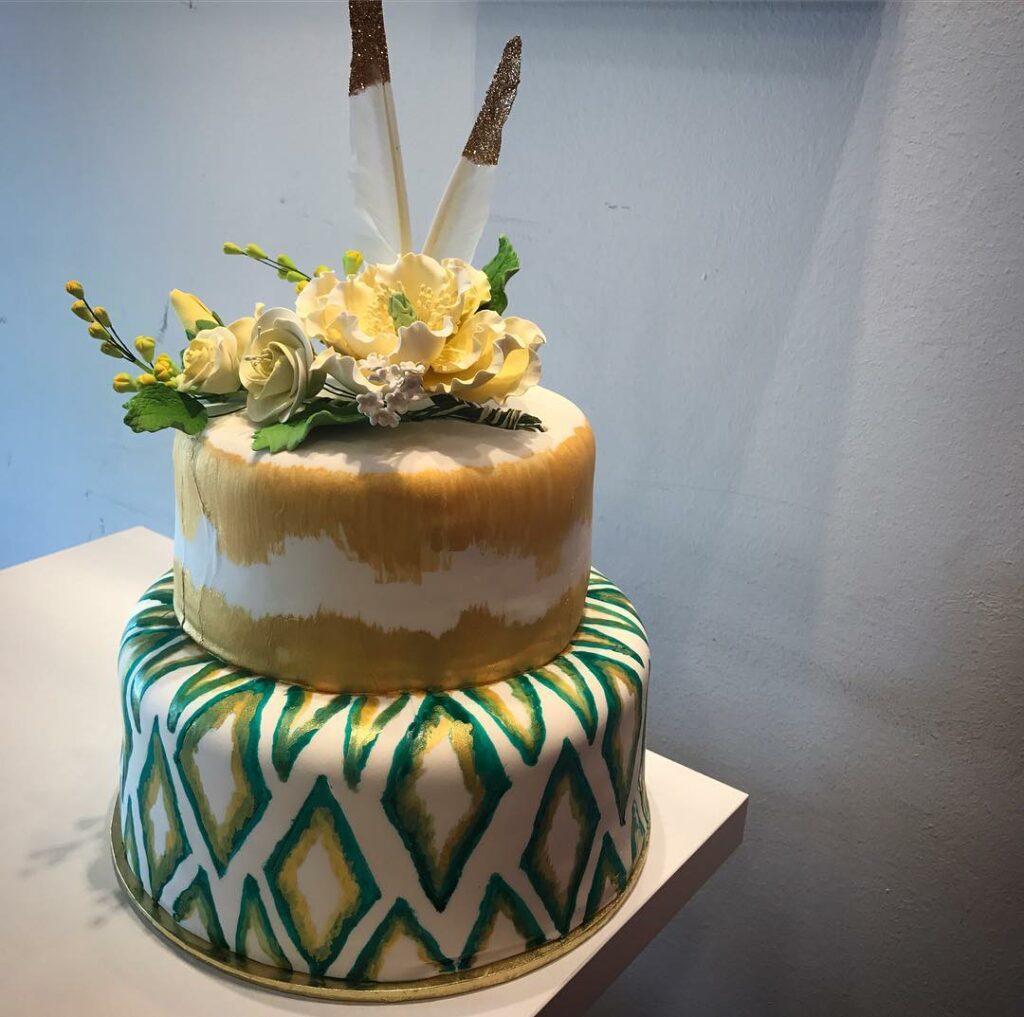 Image credit: Whiskit Patisserie's Facebook page
Take the Downtown Line to Chinatown and swing by Whiskit Patisserie. Trained in Le Cordon Bleu Tokyo, the owner-chef comes up with an array of toothsome French pastries using Japanese ingredients. Go for the Pebble ($65 for 18-cm), a marble-glazed matcha cake with Japanese azuki beans and white chocolate mousse. He also plays around with local ingredients, and one of his best-sellers is his Ondeh Ondeh Cake (from $45 for 14cm).
Address: 533 Upper Cross Street, #01-33, Singapore 050533
Opening hours: Mon-Sat 11am to 8pm
Tel: 9366 6136
Website
---
7. Enjoué Bakery
---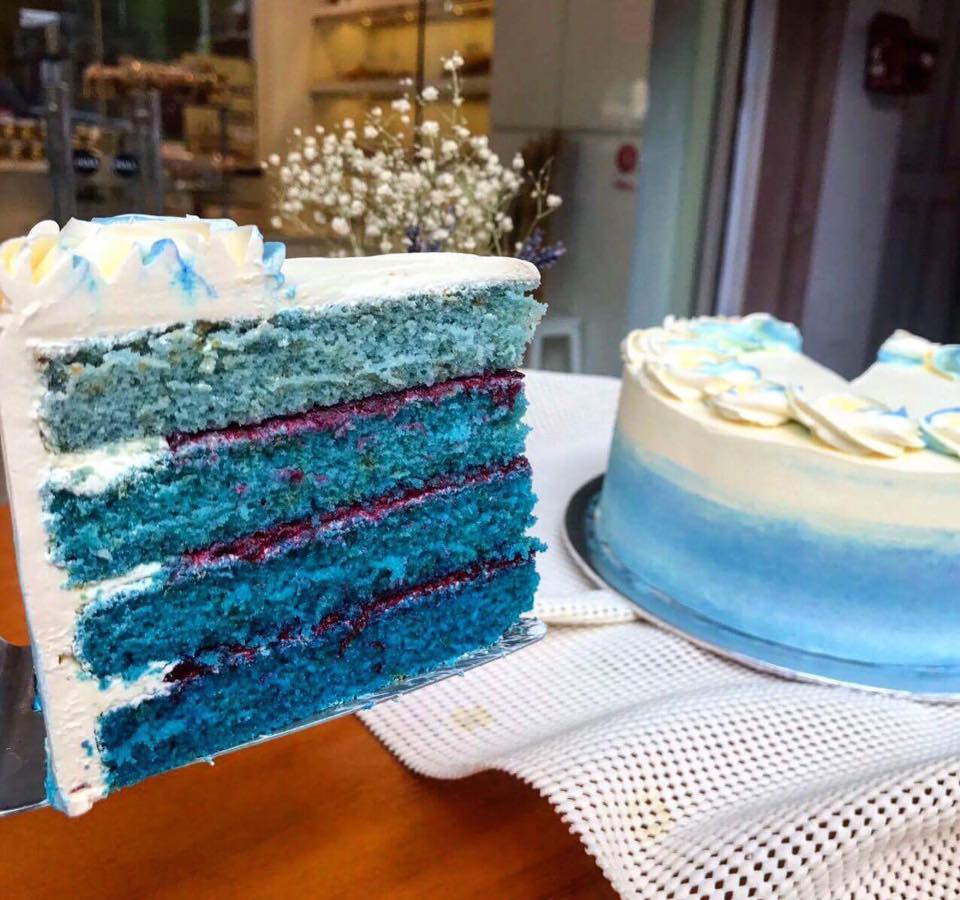 Image credit: Enjoué Bakery's Facebook page
There are plenty of bakeries at Katong and Joo Chiat, but Enjoué Bakery is a lesser-known gem that's one to look out for. For a toothsome treat, get their gorgeous Lemon Meringue Tart ($11.77 for two pieces) that's decorated with bits of flower petal and has a crumbly base. They also do scrumptious whole cakes including Lemon Lavender (from $40.66 for 4-inch) and Blue Pea Flowers with Mixed Berries Compote (from $40.66 for 4-inch) featuring blueberries, raspberries, and rhubarb. Don't miss out on their flaky pastries that are hand-rolled daily with French butter.
Address: 174 Joo Chiat Road, #01-01, Singapore 427445
Opening hours: Tue-Sat 8:30am to 4pm, Sun 8:30am to 2pm
Tel: 9191 6145
Website
---
Quality cakes at neighbourhood bakeries
---
You don't have to visit shopping malls or hotels for boutique-like cakes. These modern bakeries tucked away in neighbourhoods can deliver the same toothsome cakes at a quarter of the price!