Nicher at Tiong Bahru serves up pound cakes by an ex-MBS chef
With new cafes constantly popping up around Tiong Bahru, it is easy to miss out humble bakery, Nicher, for the mere reason that it is hidden in plain sight. Tucked away in a corner of a small and unassuming kopitiam, Nicher is often neglected by cafe-hoppers who are constantly looking for new stalls to patronise. A shame, really, considering the fresh and satisfying pound cakes they produce that smell heavenly!
Food at Nicher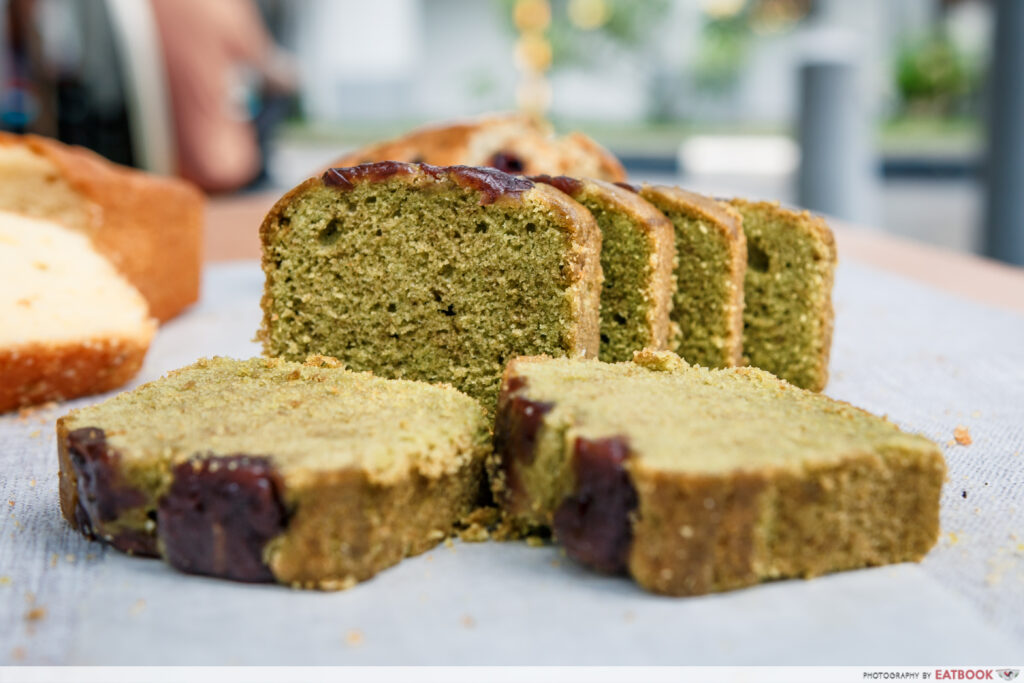 As someone who never really understood the craze behind matcha, I was pleasantly surprised by their Matcha Azuki ($7 for half, $14 for a whole loaf). The sweetness of the Hokkaido azuki beans cuts through the slight bitterness of the matcha, giving the cake a balanced taste. While the flavours complemented each other, the cake didn't embody the moist and buttery texture a good pound cake should have. Instead, it was a tad dry and crumbled easily, which was the case for all the cakes we tried.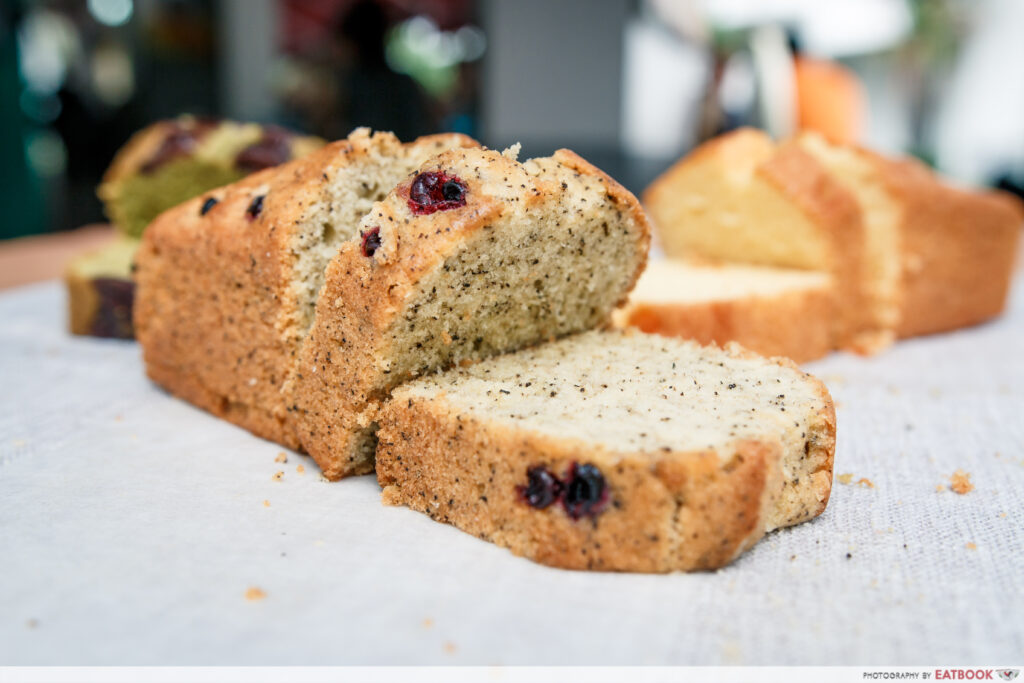 The actual tea leaves in their Earl Grey Berries ($8 for half, $16 for a whole loaf) pound cake released a light floral aroma that was not overpowering. The cake encapsulates the refreshing Earl Grey flavour, and the pockets of blueberries sourced from France provided a tinge of sourness.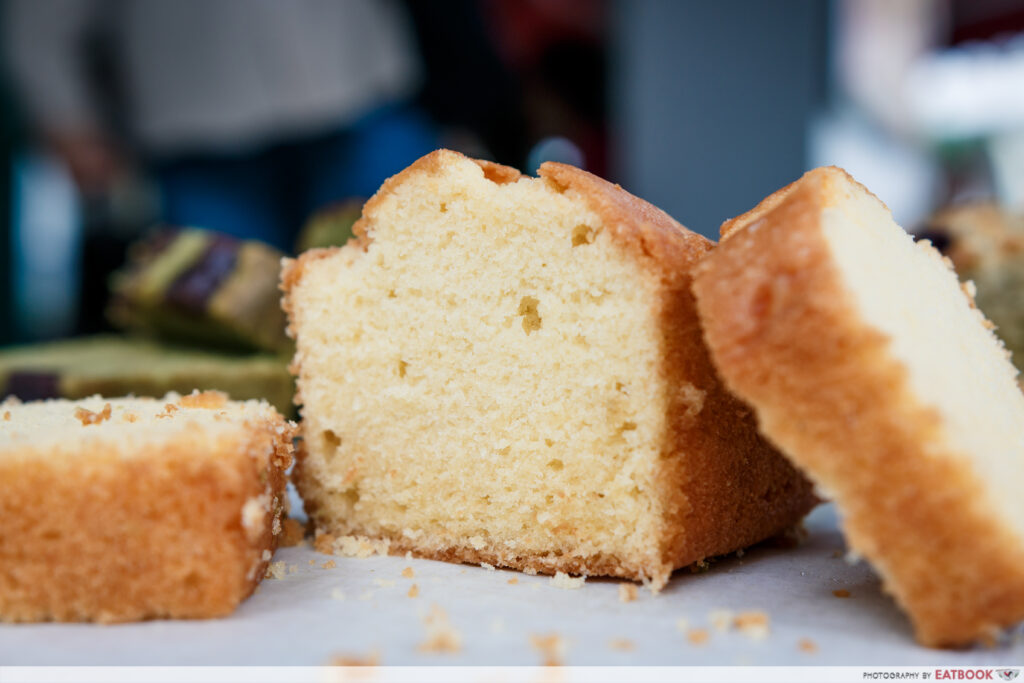 Though orange-flavoured pastries are not as popular as the former two, the Orange ($6 for half, $12 for a whole loaf) pound cake from Nicher was an exception. Made with fresh orange peels, the cake was simply refreshing and light on the palate. The fragrant orange flavour was further enhanced when paired with some teh-o. It sure made for a comforting tea time treat.
Ambience at Nicher

We were surprised to find that the owner and sole baker of Nicher, Melvin Koh, used to be a pastry chef in MBS prior to Nicher. He left the hotel line as he wanted full control over his craft and the freedom to pursue his passion in baking. Melvin simply sees himself as baker, and not a businessman, who serves up humble bakes to satisfy customers.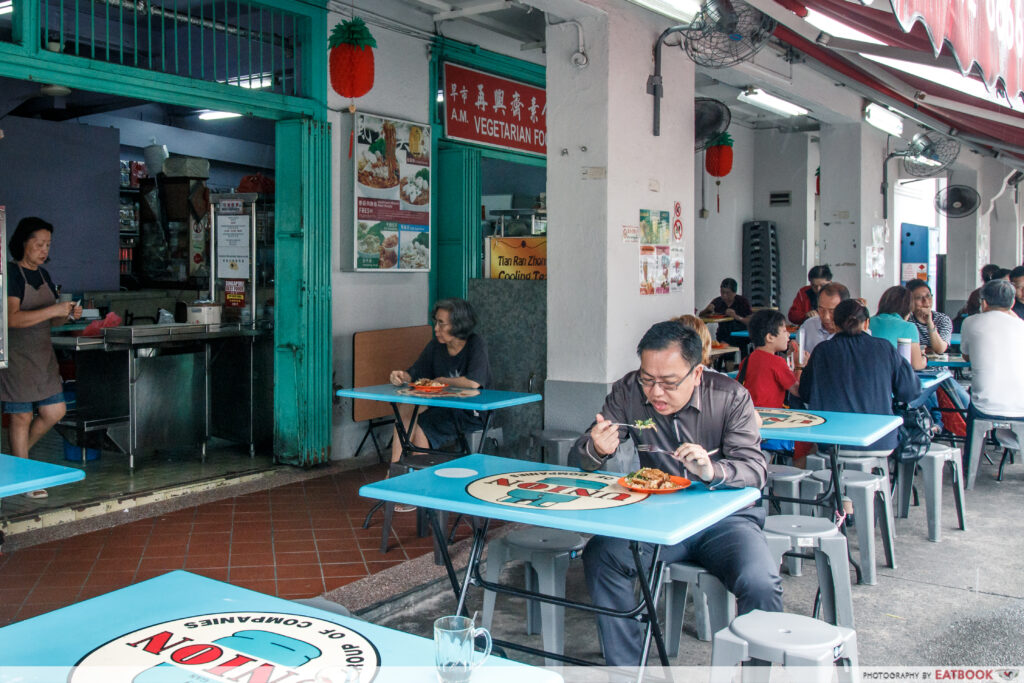 Nicher stands in a small corner, taking up a small space with one oven, a fridge and a shelf of cakes. Their stall is decked to blend in with the retro vibes of the old-school coffee shop and evoke a sense of nostalgia. They share the same roof as the famous Loo's Hainanese Curry Rice, which garners a large crowd especially during peak hours. So do go early to avoid the lunchtime crowd, or have the cakes to go and enjoy it in the comfort of your own home. Alternatively, you can call the store to reserve your cakes for easy pickup and to ensure the cakes you like are available. Do stop by an ATM before heading down as Nicher only accepts cash!
The verdict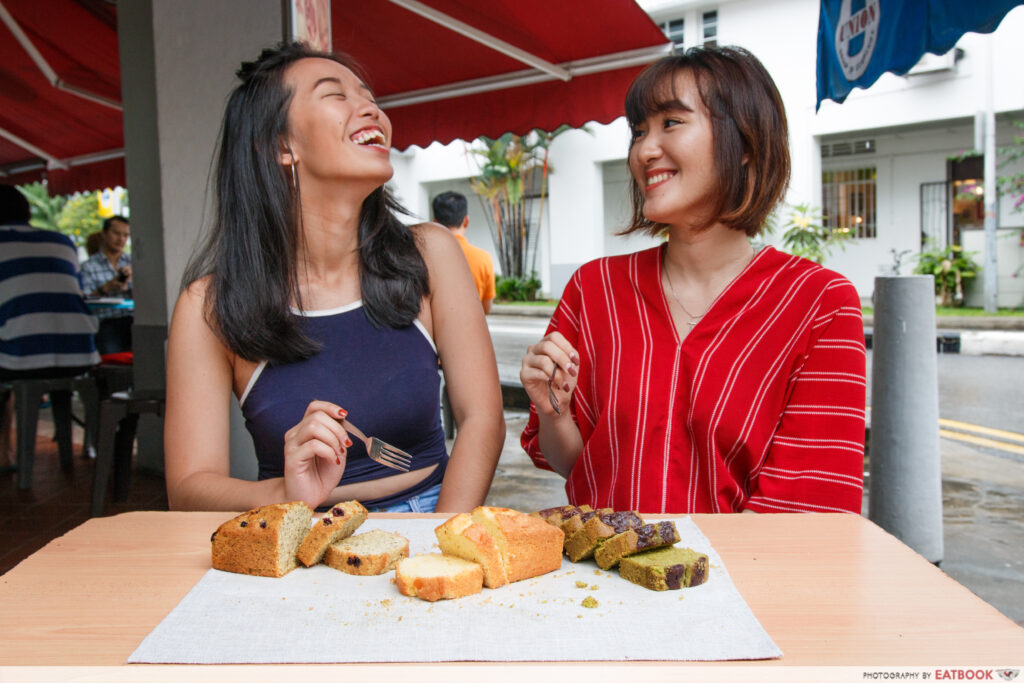 For a pastry stall in a coffee shop, I was really surprised by the flavours of the cakes and how the owner puts in so much effort; he makes the cakes from scratch every day on his own. In fact, everything is made the night before with fresh ingredients, and left to cool overnight for the flavours to be enhanced. The only downfall is that the texture of the cakes were drier than what a good pound cake should be, but this may have been because we left it out for a while too. It's definitely worth a visit if you are around Tiong Bahru and hankering for some cakes to brighten your day!
Be sure to also check out these Tiong Bahru market stalls and Tiong Bahru hawker gems when you're in the area!
Address: 71 Seng Poh Road, Singapore 160071
Opening hours: Mon-Sat 11am to 3pm, closed on alternate Thursdays
Tel: 9645 5604
Website
This is an independent review by Eatbook.sg
Summary
Pros
– Light yet flavourful cakes
– Friendly owner
– Reasonable prices
Cons
– Cakes were slightly dry
– Limited seats
Recommended Dishes: Matcha Azuki ($7 for half, $14 for a whole loaf) and Earl Grey Berries ($8 for half, $16 for a whole loaf)
Operating Hours:
Mon-Sat 11am to 3pm, closed on alternate Thursdays
Address: 71 Seng Poh Road, Singapore 160071