---
Warm yourself up with these soup bak chor mee
---
Bak chor mee (BCM) has been the perennial favourite for breakfast, lunch, dinner, and supper for many Singaporeans. When I took a poll among my friends on whether they preferred the dry or soup version of the minced meat noodles, many of them leaned towards the dry one. However, the reason behind their choice is because there are not many shops selling good traditional Teochew soup bak chor mee. Some of my friends don't even know where to get them! I, on the other hand, feel that soup bak chor mee deserves more recognition, so here are my picks of 10 soup bak chor mee you absolutely must try before you cast your votes.
---
1. Seng Kee Mushroom Minced Pork Noodle
---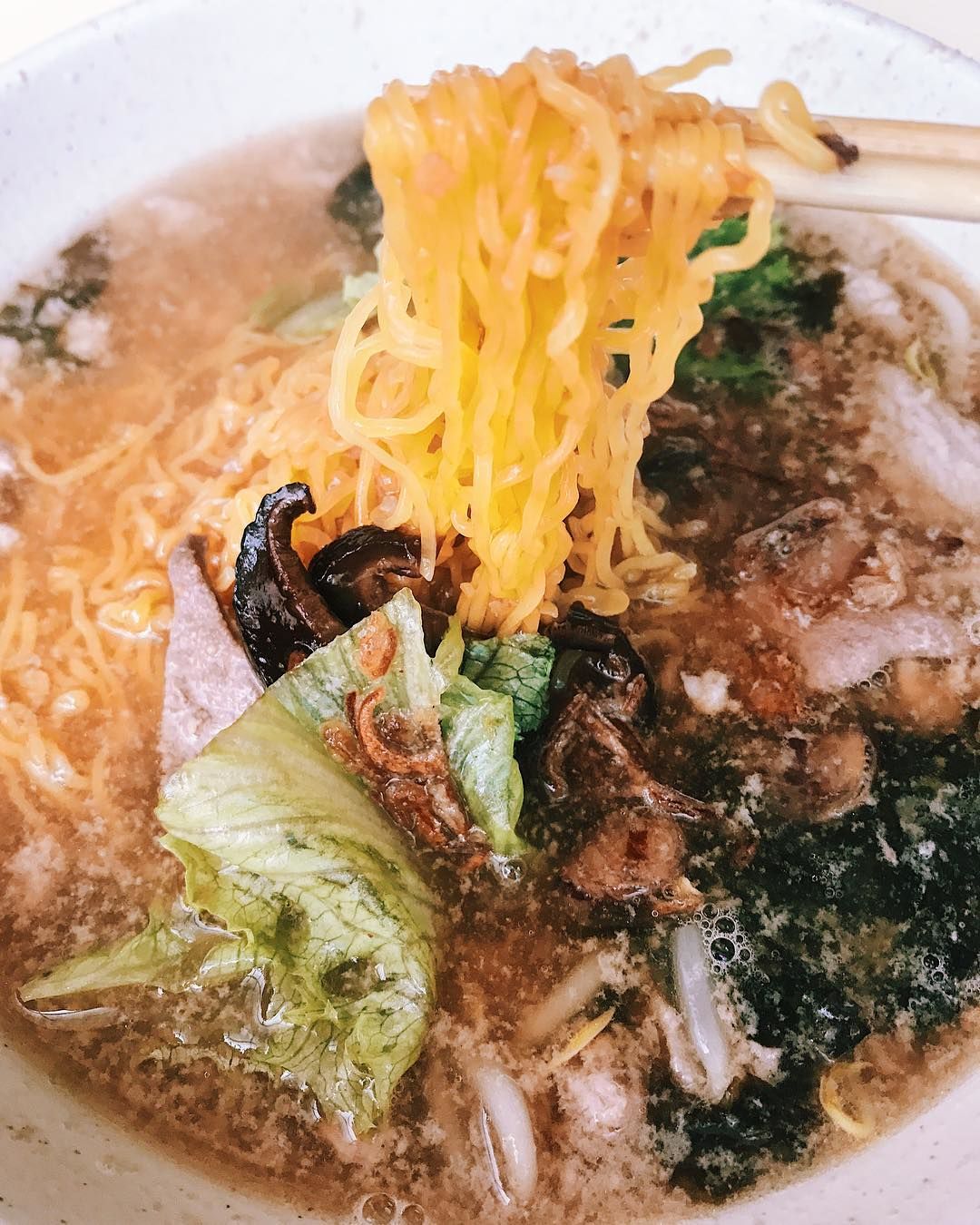 Image credit: @jodiejoox
You don't need to be a fan of Seng Kee Mushroom Minced Pork Noodle to be able to make your way towards the stall with your eyes closed. From a distance, you can already hear an amusing "kok kok" sound, as the uncle behind the stall tosses a bowl into the air and knocks it against another, before serving up the bowl of noodles. The mildly cloudy broth is flavourful, and the taste is further intensified by plump shiitake mushrooms. The price of each bowl starts at $4.50. They also have a fish maw version at $10 that is popular, as it makes the broth richer and more intense in taste. 
Address: 49A Serangoon Garden Way, #01-36, Serangoon Garden Market, Singapore 555945
Opening hours: Tue-Sat 7:30am to 1:30pm
Tel: 8439 0434
Website
---
2. Lai Heng Mushroom Minced Meat Mee
---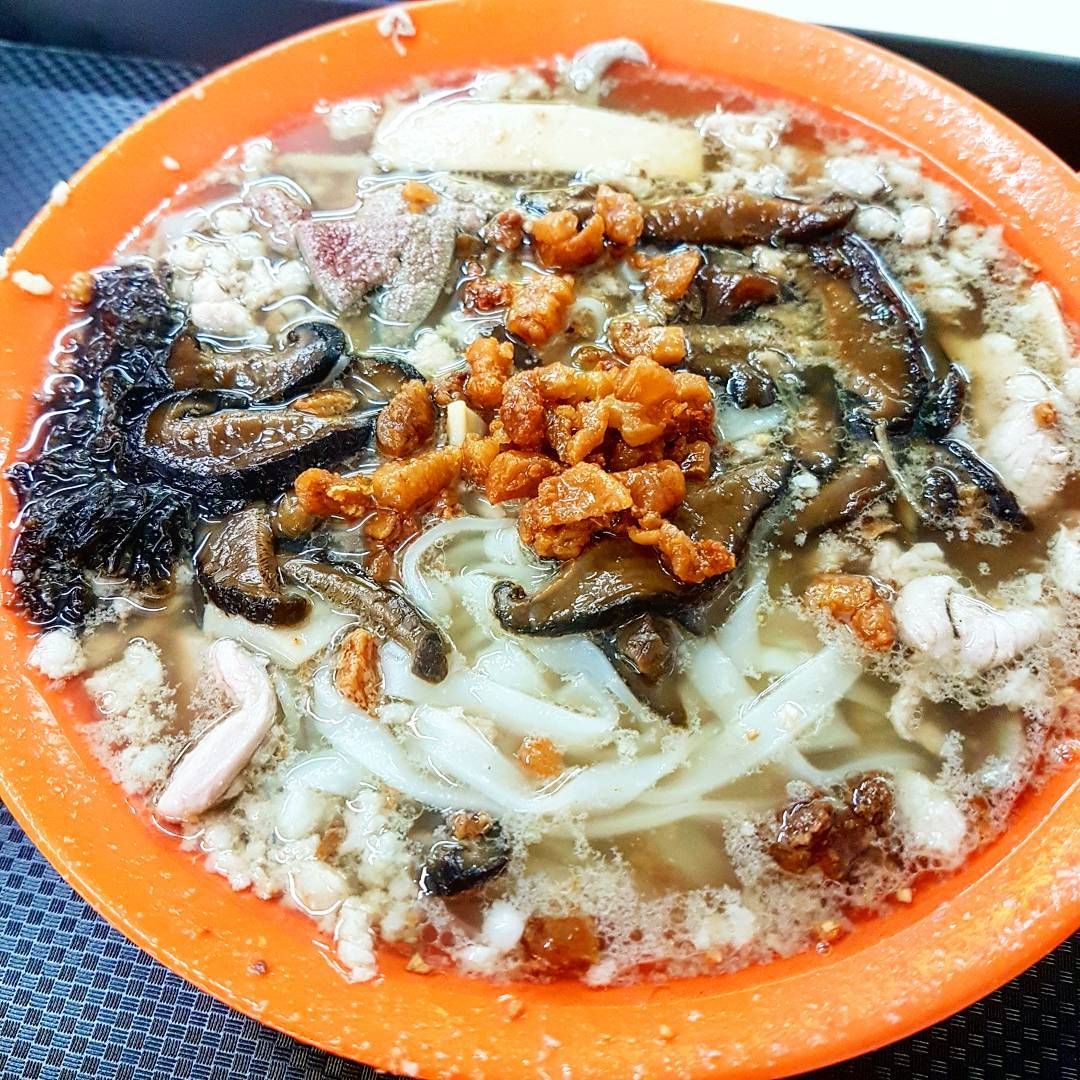 Image credit: @drew_luvs_vic
Whether it's for the soup or dry version, Lai Heng Mushroom Minced Meat Mee ($4) is my go-to hawker stall for bak chor mee. This is mainly because I can add as many servings of their crispy pork lard into my bowl of noodles as I wish. The pork lard is freshly fried each day and placed at the counter for self-service. The soup here is clear and slightly lighter than other BCM stalls'.
Address: 51 Lorong 6 Toa Payoh, #01-62, Nghee Huat Eating House, Singapore 310051
Opening hours: Thur-Tue 8am to 4pm

---
3. Ding Ji
---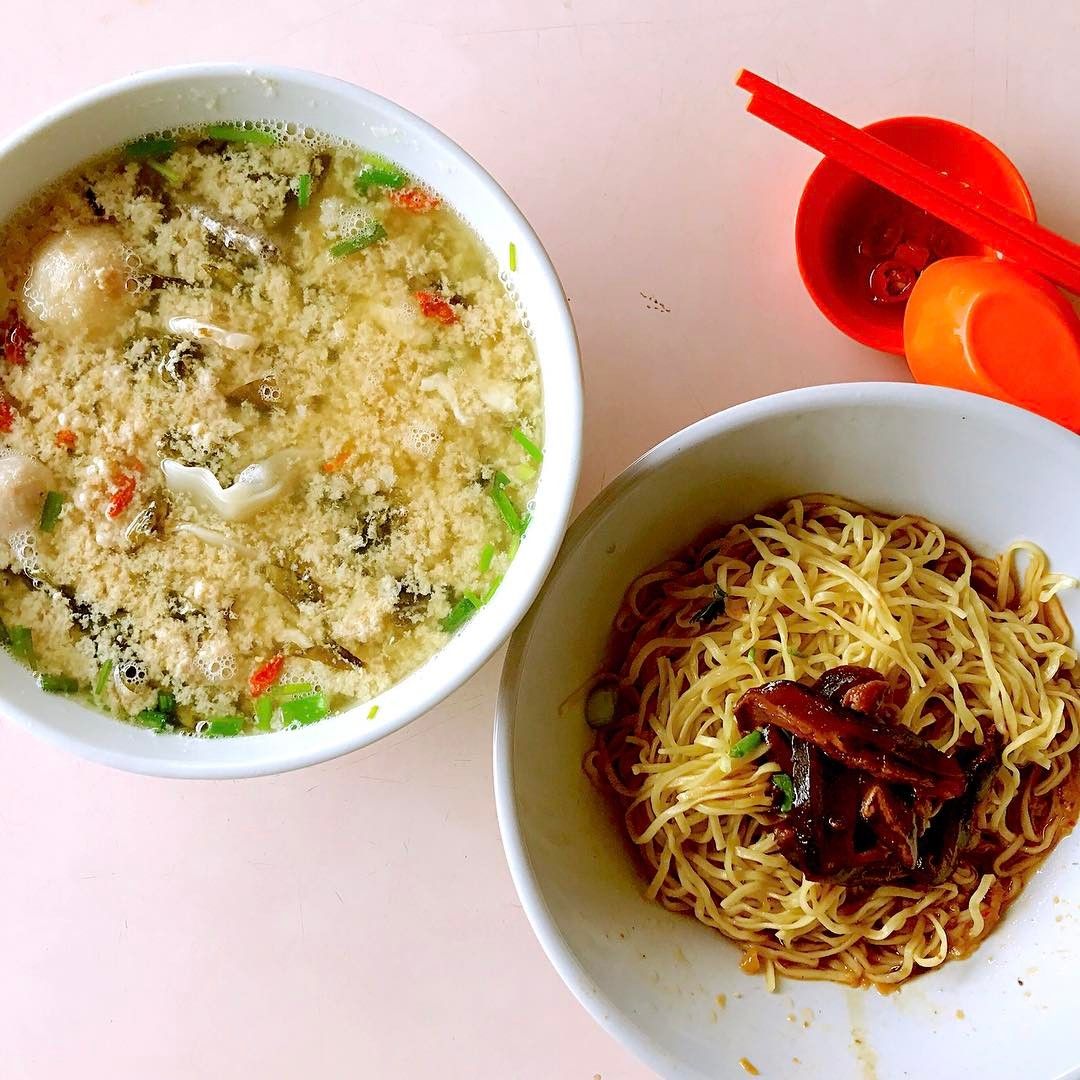 Image credit: @niko1018
Frequented by those living in Bishan, Ding Ji serves a mean bowl of soup minced pork noodles. The broth here is probably the most cloudy one I've ever seen. Each spoonful delivers a flavour-packed, umami parcel. What sets Ding Ji apart is the additional seaweed and goji berries peppered in the broth. I suggest getting the $3.50 soup version with mee kia or the $8 bowl of fish maw soup if you rather have an even richer broth.
Address: 284 Bishan Street 22, #01-211, Singapore 570284
Opening hours: Daily 24 hours
Tel: 6779 8980
Website

---
4. 58 Minced Mee
---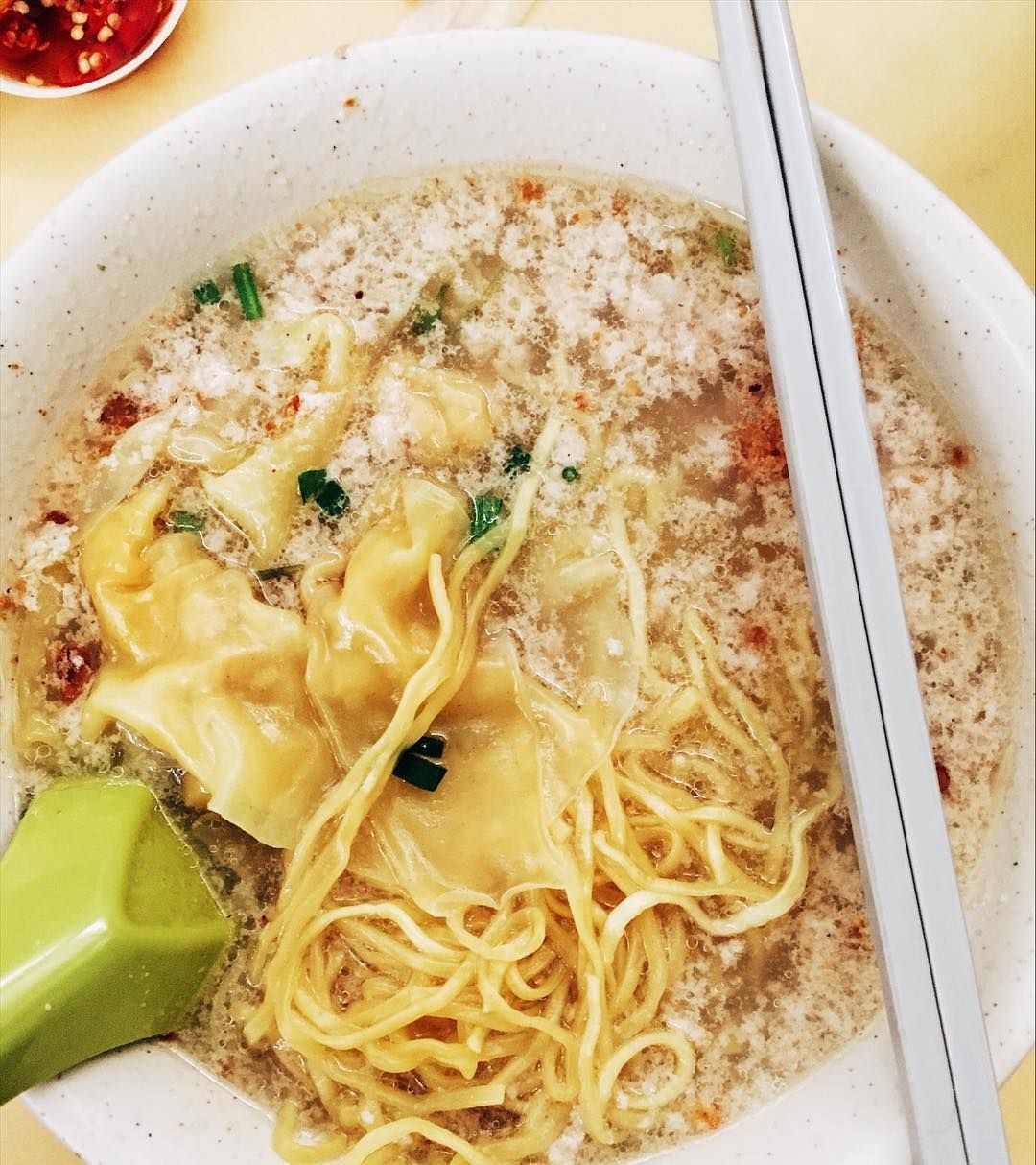 Image credit: @gravitysnotion
Bedok is not short of soup BCM stalls, and adding on to the list is 58 Minced Meat Mee. Always sporting a perpetual queue, a $2.50 serving will get you wontons that are handmade daily, noodles, minced meat, and cloudy soup. I take cloudy soup as an indication of how tasty it will be – the cloudier, the better. Spoon in some chopped chilli to give the soup more depth and a fiery kick.
Address: 58 New Upper Changi Road, #01-151, The Market Place @ 58, Singapore 461058
Opening hours: Tue-Sun 6:30am to 1:30pm
Tel: 8289 6826

---
5. Ah Ter Teochew Fish Ball Noodles
---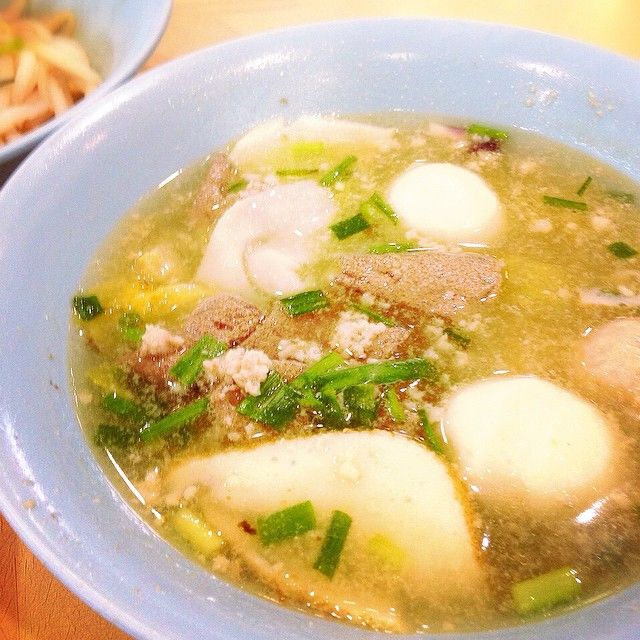 Image credit: @ashley_ong88
Ah Ter Teochew Fishball Noodles is popular not only for the hunky hawker donning David Beckham's old faux hawk hairstyle, but also for their simple yet delicious noodle dishes. For $5, you get many ingredients in your soup BCM. There are minced meat, noodles, fishcakes, fishballs, liver, and kidney slices as well. I would recommend ordering their mee kia over mee pok here. The former is springy and slightly thicker than usual.
Address: 7 Maxwell Road, #01-14, Amoy Street Food Centre, Singapore 069111
Opening hours: Daily 7am to 4pm

---
6. Ah Kow Mushroom Minced Pork Mee
---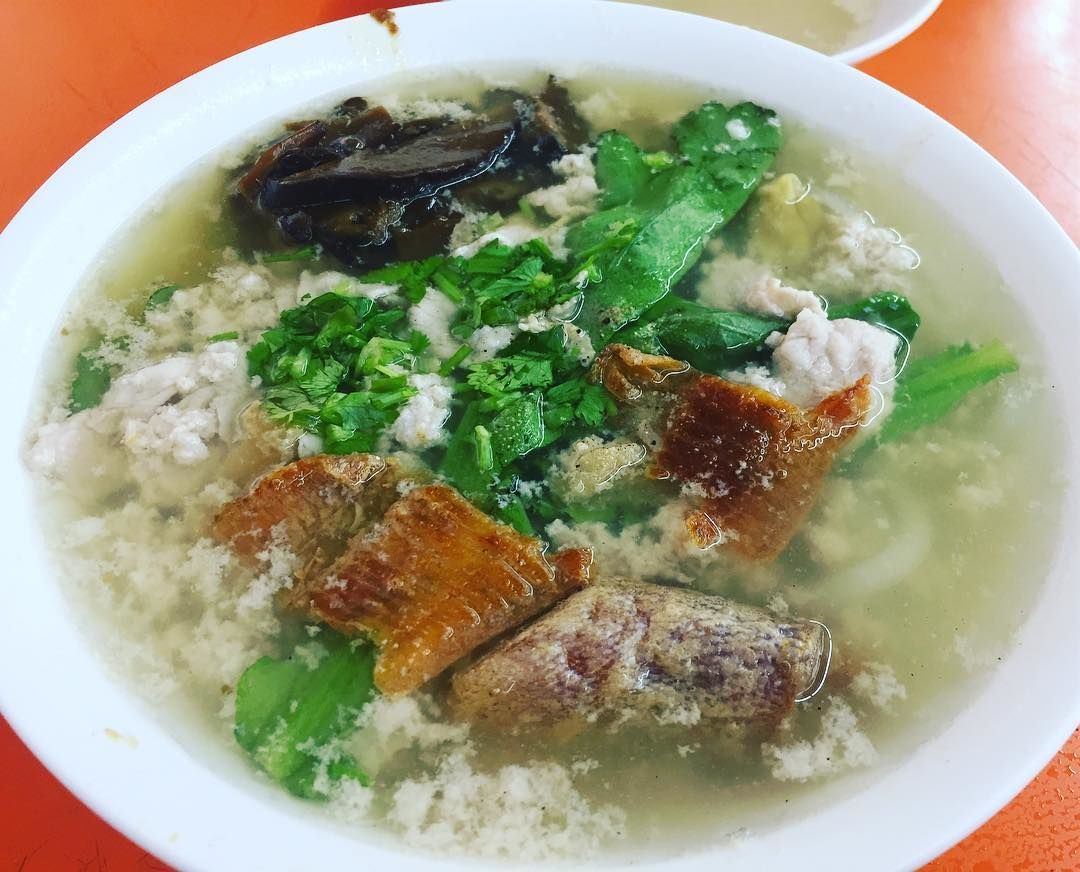 Image credit: @catochoo
Located in the West, Ah Kow Mushroom Minced Pork Mee has been serving up their Teochew Soup Bak Chor Mee for over 70 years. At $4 a bowl, you get six ingredients: noodles, minced meat, wontons, vegetables, braised mushroom, and fried sole fish. The minced meat here is chunkier than the rest, and the kway teow used is smoother and thicker than usual as well. The stall is pretty generous with their fried sole fish, which adds not only a crunch but more flavour to the dish.
Address: 359 Bukit Batok Street 31, #01-401, Meng Soon Huat Food Centre, Singapore 650359
Opening hours: Wed-Mon 8am to 8pm
Tel: 9846 0941

---
7. Hill Street Tai Hwa Pork Noodle
---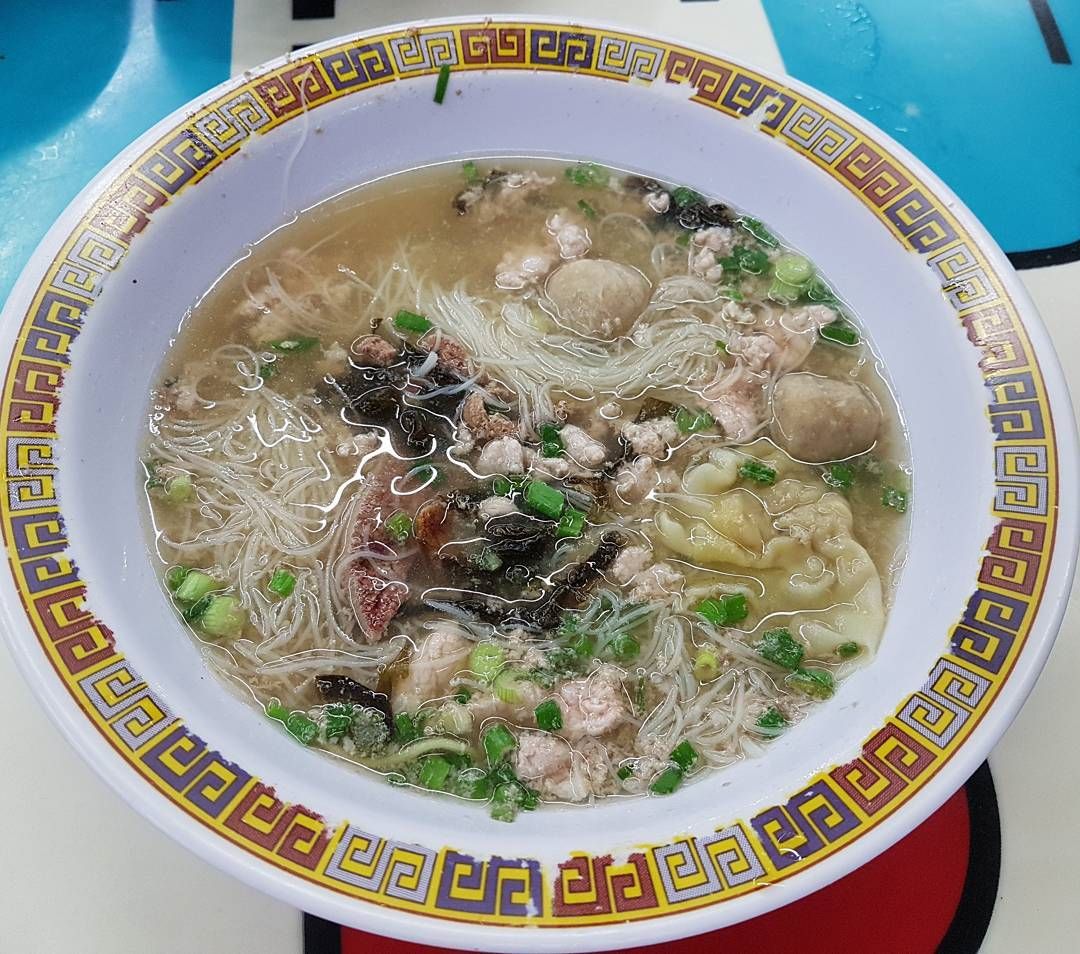 Image credit: @limhongchoo
You know the food must be good when a tiny stall at a coffee shop is awarded a Michelin star. Hill Street Tai Hwa Pork Noodle has always been plagued with long queues, and more than an hour's wait is needed to have a taste of this $6 bowl of goodness. Each bowl comes with a myriad of ingredients, namely meatballs, pork liver, wontons, fried sole fish, and fresh minced pork. I recommend having it with vermicelli noodles to up the slurp-factor.
Address: Blk 466 Crawford Lane, #01-12, Tai Hwa Eating House, Singapore 190465
Opening hours: Daily 9:30am to 9pm, (Closed on the first and third Mondays of the month)
Tel: 6292 7477
Website

---
8. Xing Ji Rou Cuo Mian
---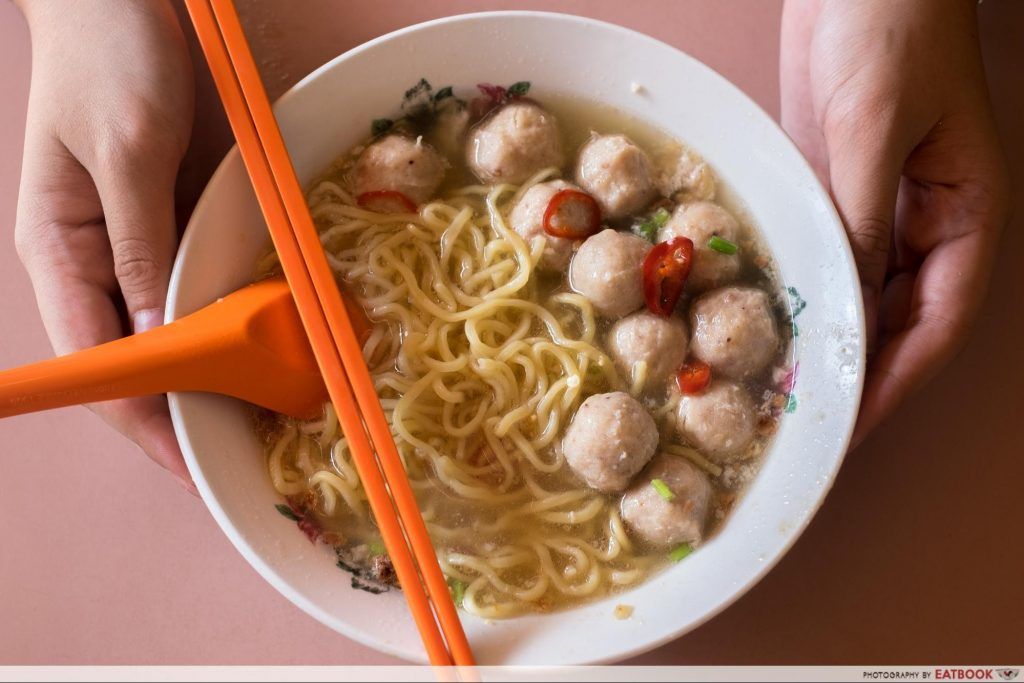 Bedok 85 is synonymous with soup bak chor mee. Many flock there just for a bowl of the comforting meatball noodles. While there are two neighbouring stalls that have always been pitched against each other as the #OG, we daresay it's up to an individual's preference on which tastes better. At Xing Ji Rou Cuo Mian ($3), the broth will please those who prefer a lighter and more refreshing meal. They give around 10 meatballs in a bowl, which is considerably more generous than most on the list.
Address: Blk 85 Bedok North Street 4, #01-07, 85 Fengshan Centre, Singapore 460085
Opening hours: Fri-Wed 2:30pm to 1am
Tel: 9879 4599
---
9. Ah Poh Minced Meat Noodles
---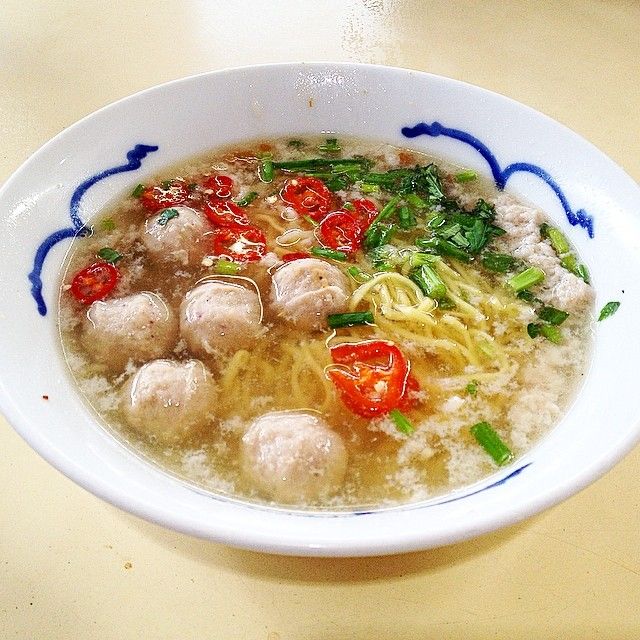 Image credit: @foodieuncle
If you're craving for bak chor mee at supper time, you will be glad to know that Ah Poh Minced Meat Noodles opens at 6pm and closes in the wee hours – 3am to be exact. At $3 a bowl, this BCM has a hint of garlic, making every spoonful moreish and fragrant. Similar to the other soup BCM stalls at Fengshan Centre, this version comes with noodles, meatballs and minced pork only.
Address: 85 Bedok North Street 4, #01-18, 85 Fengshan Centre, Singapore 460085
Opening hours: Tue-Sun 6pm to 3am
---
10. Seng Hiang Bak Chor Mee
---
At $2.50, Seng Hiang Bak Chor Mee serves a more flavourful version of BCM than Xing Ji, although there are fewer meatballs here. Garlicky undertones and the fragrant aroma of pork can be tasted in each spoonful of soup. This can be attributed to them using raw garlic, fried garlic, garlic oil, marinated minced meat, and pork lard to boil up the delicious concoction.
Read more on our review of the battle of Bedok 85 BCM, between Xing Ji Rou Cuo Mian and Seng Hiang Bak Chor Mee.
Address: Blk 85 Bedok North Street 4, #01-05, 85 Fengshan Centre, Singapore 460085
Opening hours: Daily 5pm to 1am
Tel: 9018 9846

---
Soup Bak Chor Mee #FTW
---
Move aside chicken rice, soup BCM should be the new dish to introduce to your foreign friends. A combination of umami-rich meat broth, al dente noodles, and an immediate kick of heat with chopped chilli makes this dish one that I just can't get enough of.
If reading this listicle has set your BCM cravings ablaze, check out these unique bak chor mee spots, or our review on Ah Hoe Mee Pok; a Japanese-style mee pok located at Clementi.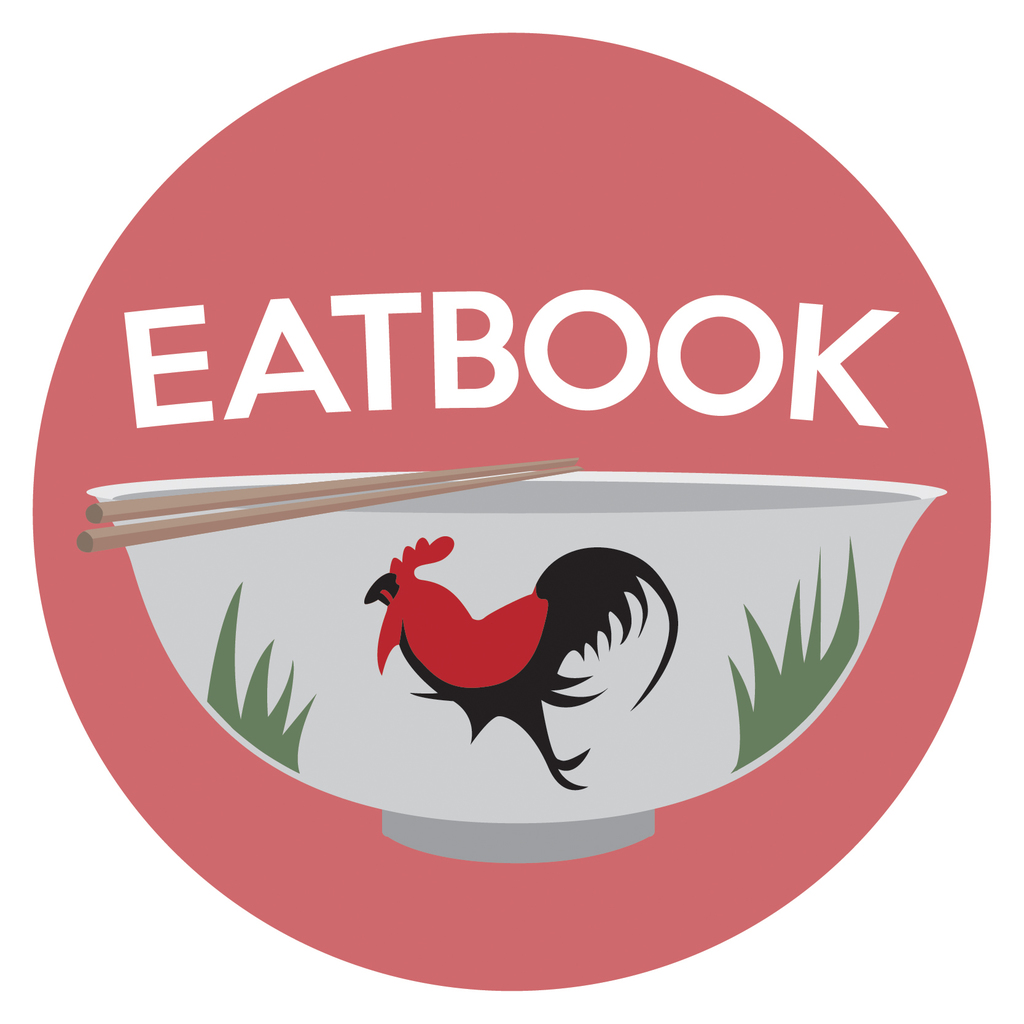 Drop us your email so you won't miss the latest news.