---
Halal seafood bucket spots worth getting your hands dirty at
---
I'm sure that by now everyone is no stranger to seafood buckets, where you have a bucket full of sumptuous seafood doused in rich, savoury sauces. As if that's not jaw-dropping enough, you'll be asked to empty it onto a table covered with plastic sheets. The best part about it is that you can drop your dining etiquette and feast on the luxurious spread using your hands with or without gloves. Control your salivary glands and be prepared for what's to come, as we bring you on a journey of halal seafood bucket places we have on our shores.  
---
1. Mr Wholly
---

Image credit: @mrwholly
For those who don't know yet, Mr Wholly is no longer located at Satay by the Bay; they are now operating at hipster halal food court FOMO. Spanning at 7,000 square feet, this newly opened hipster food court is a must-go for everyone. Both their interior and food are Insta-worthy, and will definitely up your IG game.
Customise your seafood bucket by first choosing a type of seafood, such as Happy Clams ($19), Browny Prawns ($20), or Wholly Crab ($30). They have a variety of sauces available – original, chilli kicap, creamy cheese, tom yum cream, laksa, curry, and sambal – so make sure to take your time to pick one.
Add $1 for a plate of rice to go along with your bucket. If you need your potato fix, they also have Cheesy Fries ($8.90) as a side. We went there previously for a vlog to try their nasi lemak seafood ambeng and it was legit. So call up your friends and check this place out before their queue gets longer!
Address: 38 Sultan Gate, #01-01, FOMO, Singapore 198486
Opening hours: Mon-Fri 12pm to 9:30pm, Sat-Sun 12pm to 10:30pm
Tel: 9773 8849
Website
Mr Wholly is in the process of applying for halal certification.
---
2. Claw Industry
---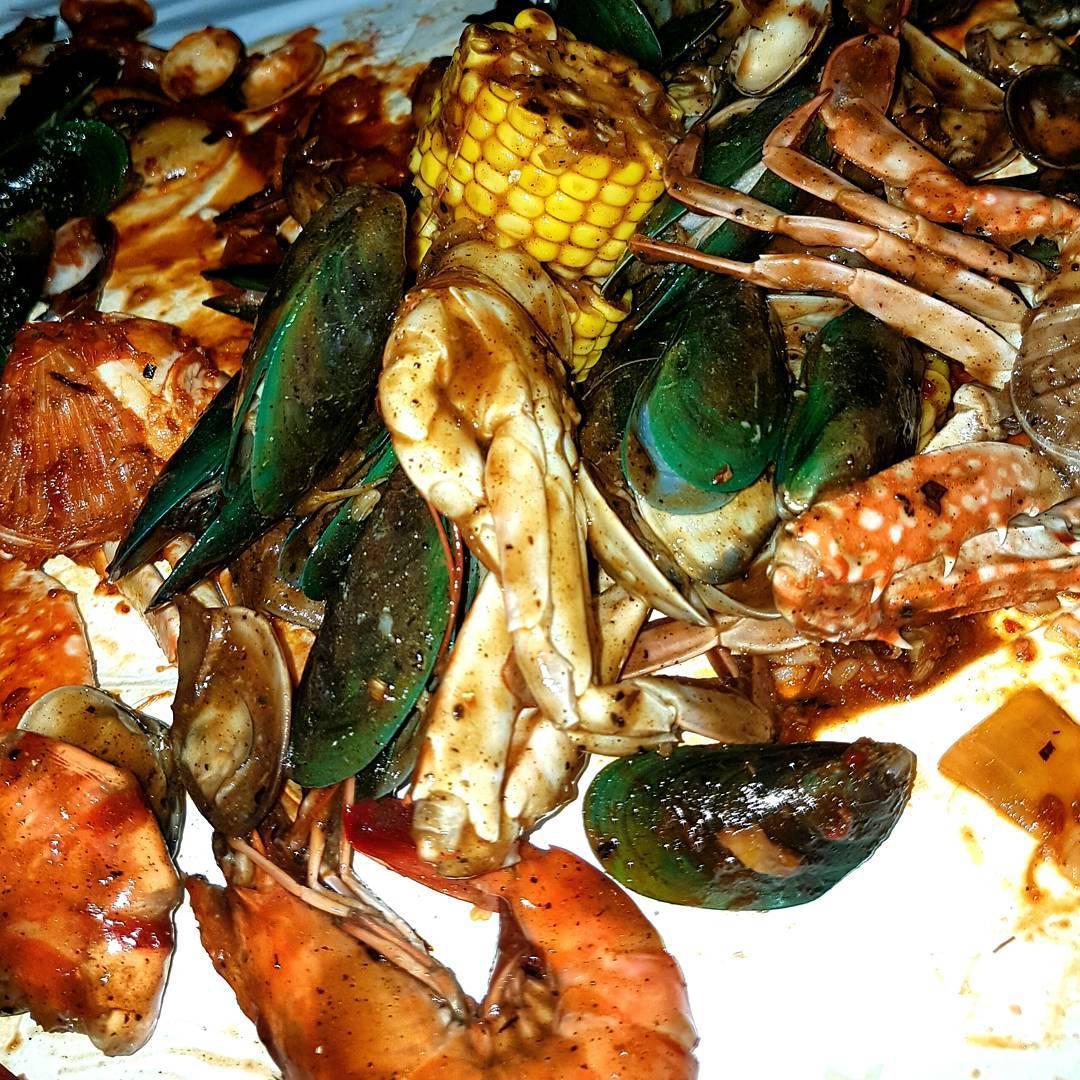 Image credit: @khai069
In the industrial estate of Tai Seng, you can find a seafood restaurant – Claw Industry – located in The Commerze. It is a Muslim-owned eatery that offers seafood buckets as well. You can have their 1x Flavour Shell-Out ($17 per person), which includes crabs, prawns, squid, mussels, clams, corn, paella with garlic corn rice, and a choice of sauce. They have a few sauces to choose from, including Swizzy Pines, Black Pepper, and Cajun Creme. If that's not grand enough for you, they also have 4x Flavour Shell out ($35 per person) where you'll get everything aforementioned. If you're planning to drop by, remember to bring cash along with your empty stomach, as they don't accept NETS or credit cards.
Address: 1 Irving Place, #03-01, Commerze @ Irving, Singapore 369546
Opening hours: Tue-Sun 3pm to 9pm
Tel: 9169 2268
Website
Claw Industry is a Muslim-owned eatery.
---
3. Cajun On Wheels (C.O.W)
---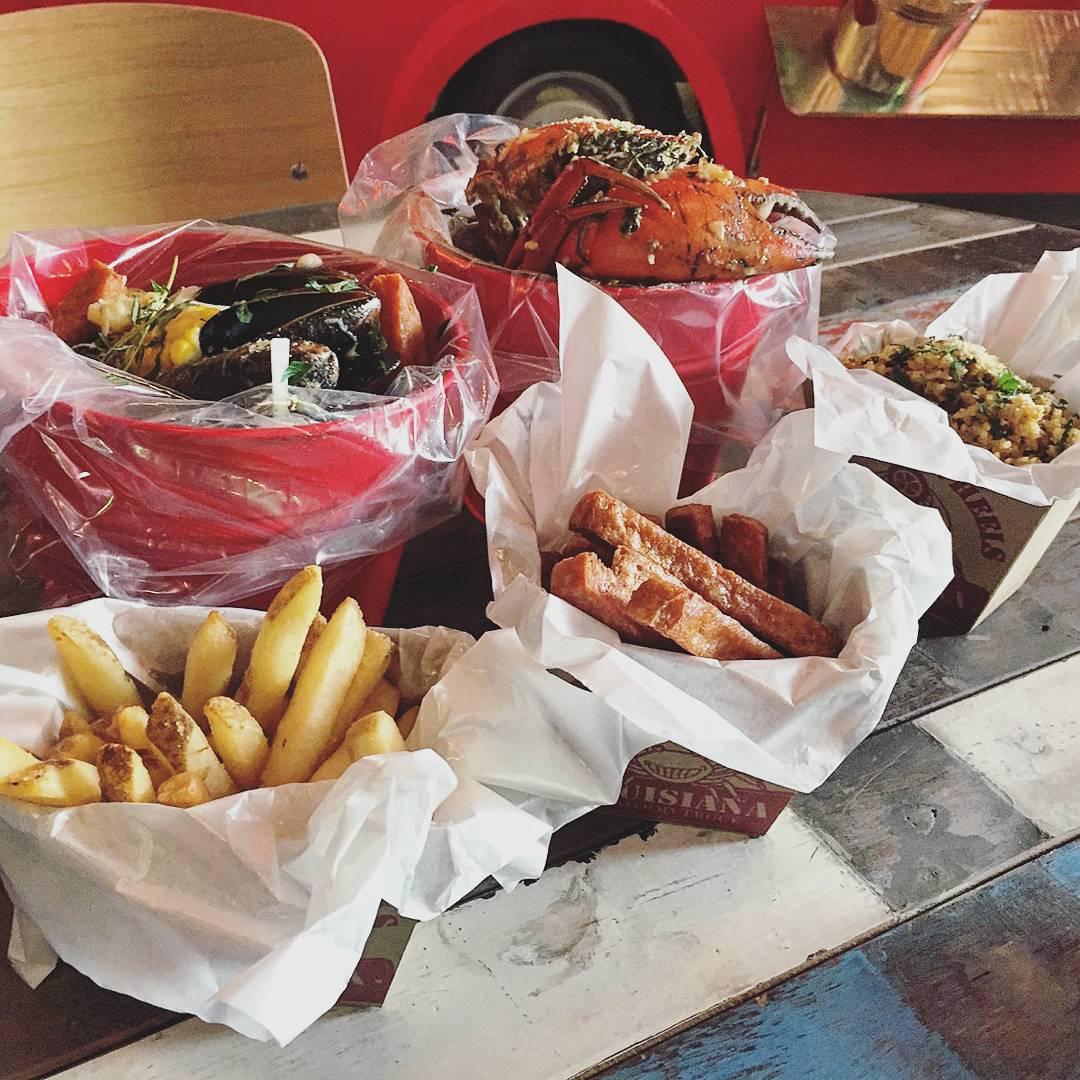 Image credit: @cajunonwheels_sg
Whenever I walk past PasarBella in Suntec City, I never fail to be amazed by this market filled with not-your-everyday food stalls. One of them is halal seafood bucket stall Cajun on Wheels that adopts a Louisiana style in their food. Their storefront is the easiest to spot, as it stands out from the rest with a giant smiling crab perched atop a red food truck. One of the most affordable seafood buckets would be their Flexing Clams ($22), which is enough to feed two. Inside you will get 250g of mussels, 250g of clams, corn, potatoes, and chicken Spam – all doused in salted egg yolk sauce. Polish off the entire bucket and mop up every drop of the delicious sauce with the succulent morsels. If you're a big fan of mussels, try their Mussels Stew ($23.90) which is served in a spicy tomato stew base.
Address: 3 Temasek Boulevard, #01-455, Suntec City North Wing, Singapore 038983
Opening hours: Daily 11am to 10pm
Website
Menu
Cajun on Wheels is a halal-certified eatery.
---
4. Dad's Corner
---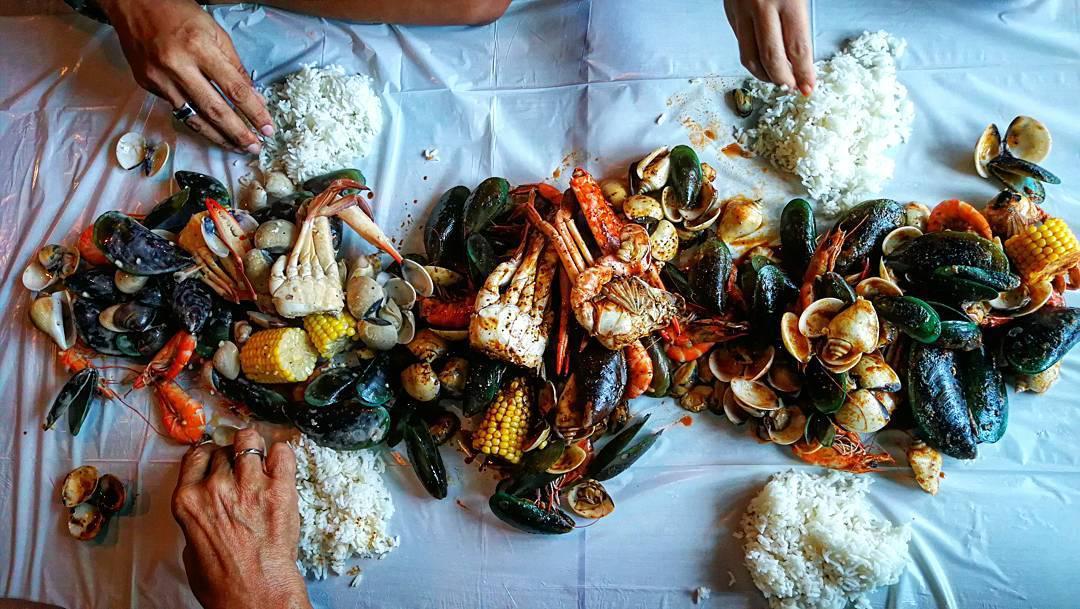 Image credit: @iamcyborg
Nothing beats having a family gathering over a communal-style dinner. If you're planning to have a big gathering, you can add Dad's Corner into your list. Located at Bukit Batok's Civil Service Club,  the family-friendly restaurant is a great go-to place during the weekends. You will need a minimum of four people in your group to get their Shell-Out ($25 per person). It includes flower crabs, 300g of prawns, 250g of mussels, 250g of clams, 200g of conch, and free-flow rice. Enjoy the morsels of seafood with their savoury garlic buttercream and spicy black pepper sauce. Remember to call them in advance for a reservation, as they have limited portions available.
Address: 91 Bukit Batok West Avenue 2, Civil Service Club, Singapore 659206
Opening hours: Tue-Fri 5pm to 10pm, Sat-Sun 1pm to 10pm
Tel: 9011 5733
Website
Menu
Dad's Corner is a Muslim-owned eatery.
---
5. D.U.I.T Cafe Restaurant
---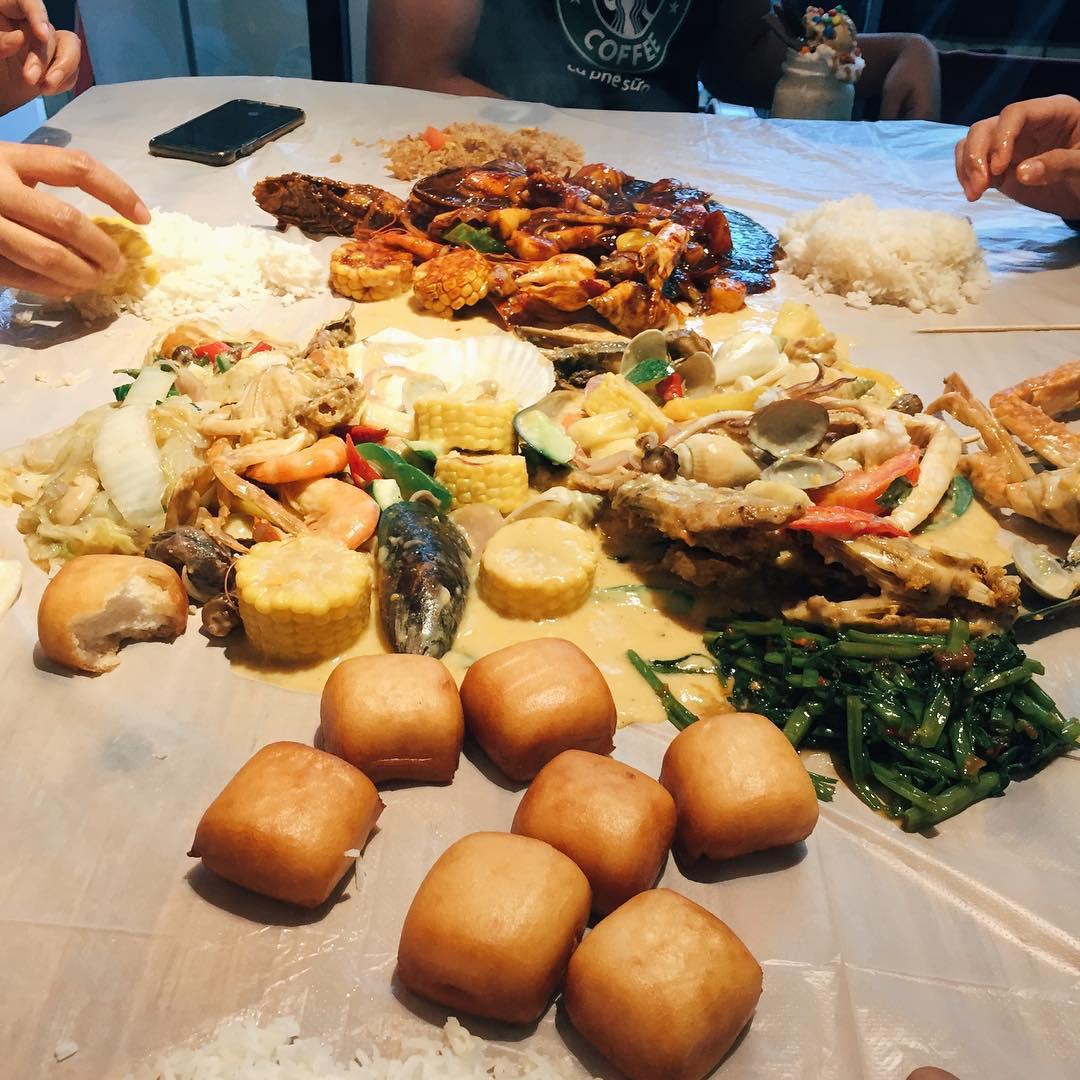 Image credit: @yourfoodfiqs
Located away from the hustle and bustle is D.U.I.T Cafe Restaurant at Sembawang. They offer Shell-Out ($24.50 per set) that requires a minimum order of two sets. Each set comes with crayfish, mussels, scallops, cockles, clams, conch, prawns, squid, corn, rice and vegetable of the day. They have a wide variety of sauces such as curry, tiga rasa (three flavours), sambal, black pepper, sweet and sour, and salted egg. On weekends, D.U.I.T Cafe Restaurant also offers international buffet ($28 per person for first two hours, additional hour at $10) from 7pm onwards, where you can enjoy over 40 dishes.
Address: 301 Canberra Road, Sembawang HomeTeamNS, Singapore 759774
Opening hours: Daily 11am to 11pm
Tel: 6257 8005
Website
D.U.I.T Cafe Restaurant is a halal-certified eatery.
---
6. Zada

---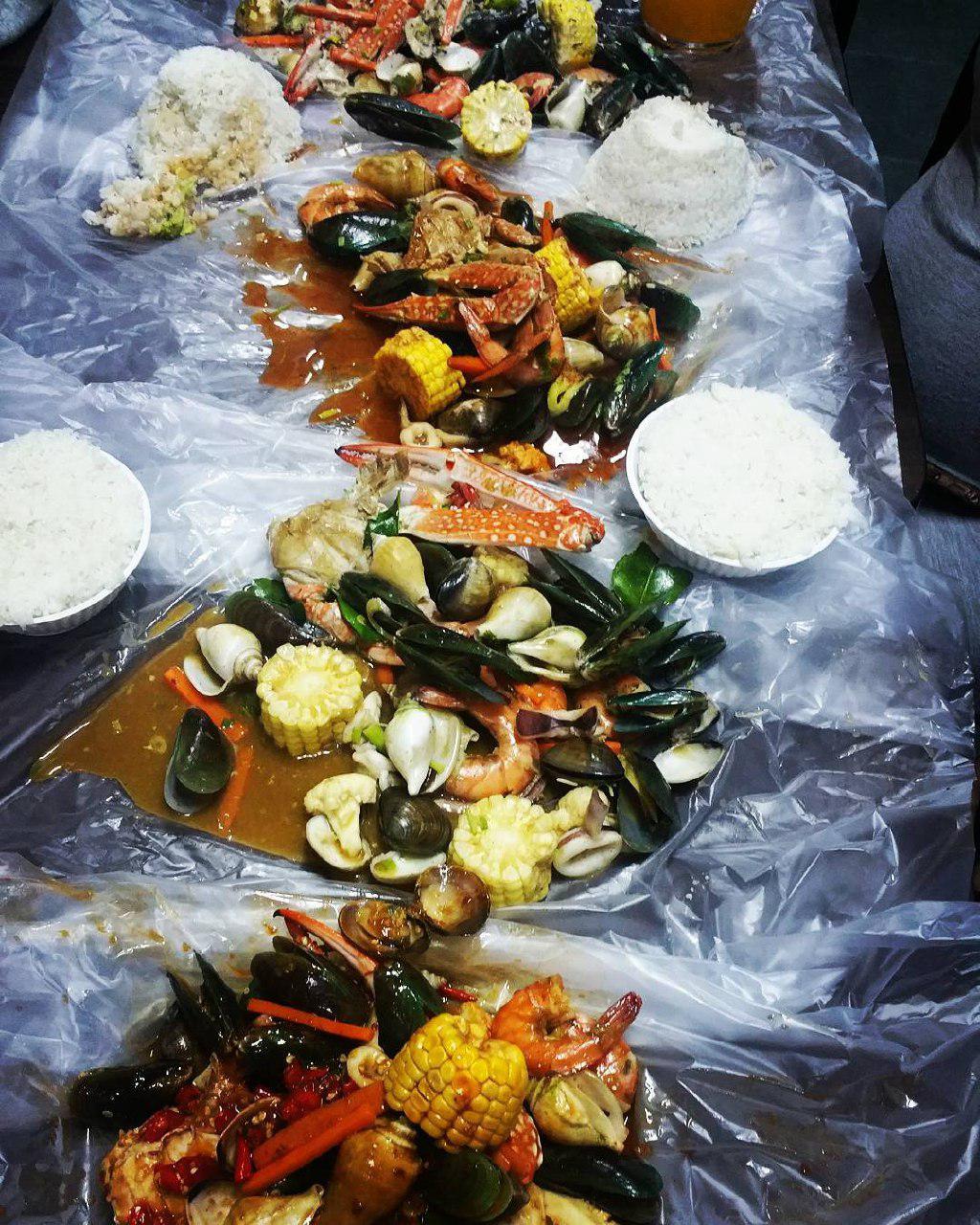 Image credit: @lisa_elias
Dining at Zada will teleport you back to the nostalgic kampong days, whereby families sat on the floor during meals. Here, you'll be able to sit comfortably on bamboo mats and eat off low tables. Fret not if you're bring your folks, the restaurant also has regular tables and chairs. At $22 per person, you will get flower crabs, mussels, clams, conch, prawns, squid, and corn. Rice and drinks are included in the set as well. They have a variety of flavours available; think tom yum, curry mari, hot and spicy, sweet and sour, creamy cheesy, and salted egg yolk. Do reserve beforehand to avoid disappointment if you're planning to drop by with a big group. Zada only does dine-ins on weekends and public holidays. You'll have to take away your food on weekdays.
Address: Blk 527 Bedok North Street 3, #01-520, Singapore 460527
Opening hours: Daily 11am to 11pm
Tel: 9044 5550
Website
Zada is a Muslim-owned eatery.
---
7. Kampong Chai Chee Restaurant

---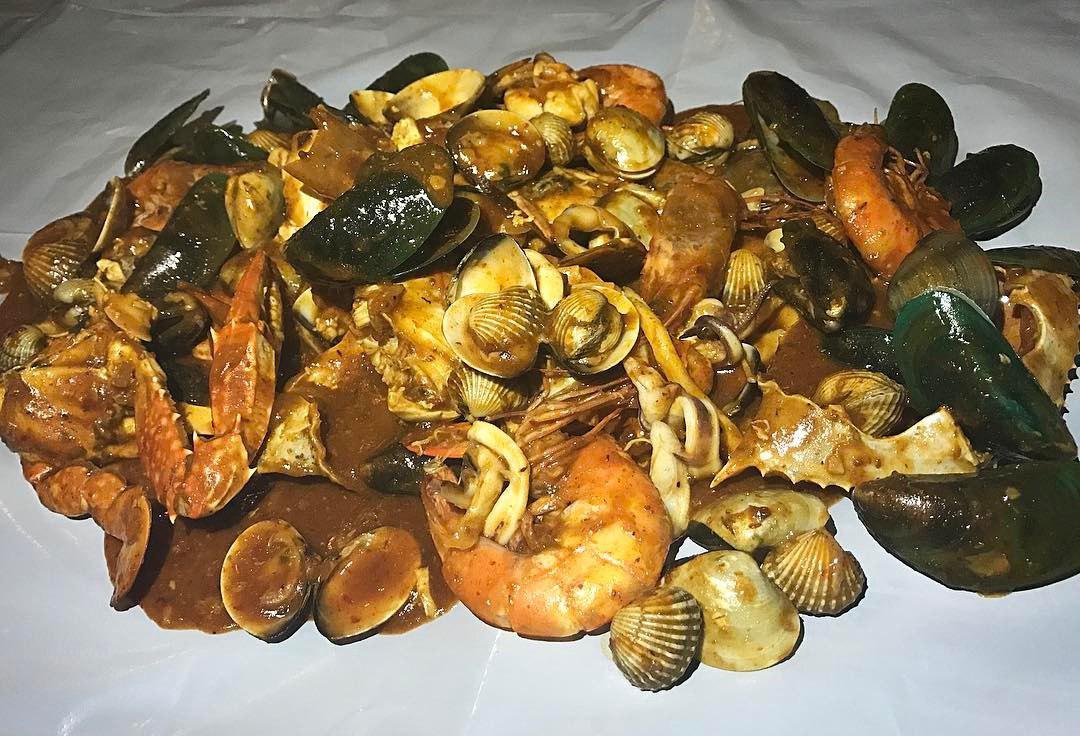 Image credit: @fee.ismail
Punggol has some hidden gems available and one of them is Kampong Chai Chee Restaurant. Unlike dining at the rest of the places on this list, this relaxing spot lets you enjoy their delightful seafood with a scenic view of the sea as well. Check out their Shell-Out which goes at $25 per person. You'll get a variety of seafood including their newly added flower crabs, mud crabs, slipper lobsters, mussels, prawns, cockles, clams, conch, and squid. As for your sauces, you can choose to have tom yum, cajun mix, Thai curry, or sambal belado.
Address: 3 Punggol Point Road, #02-02, The Punggol Settlement, Singapore 828694
Opening hours: Daily 1pm to 11pm
Tel: 6385 8005
Website
Kampong Chai Chee Restaurant is a Muslim-owned eatery.
---
Feast on a halal seafood bucket
---
You know what they say about food: the messier the better. Bring your friends and family down for a good feast at these halal seafood bucket places. Just remember to bring along a packet of wet wipes as well. Then, visit these halal dessert spots for a sweet treat after your meal or plan your next date with your fambam at these halal zi char! 
---
Featured image adapted from Instagram user @iamcyborg's post.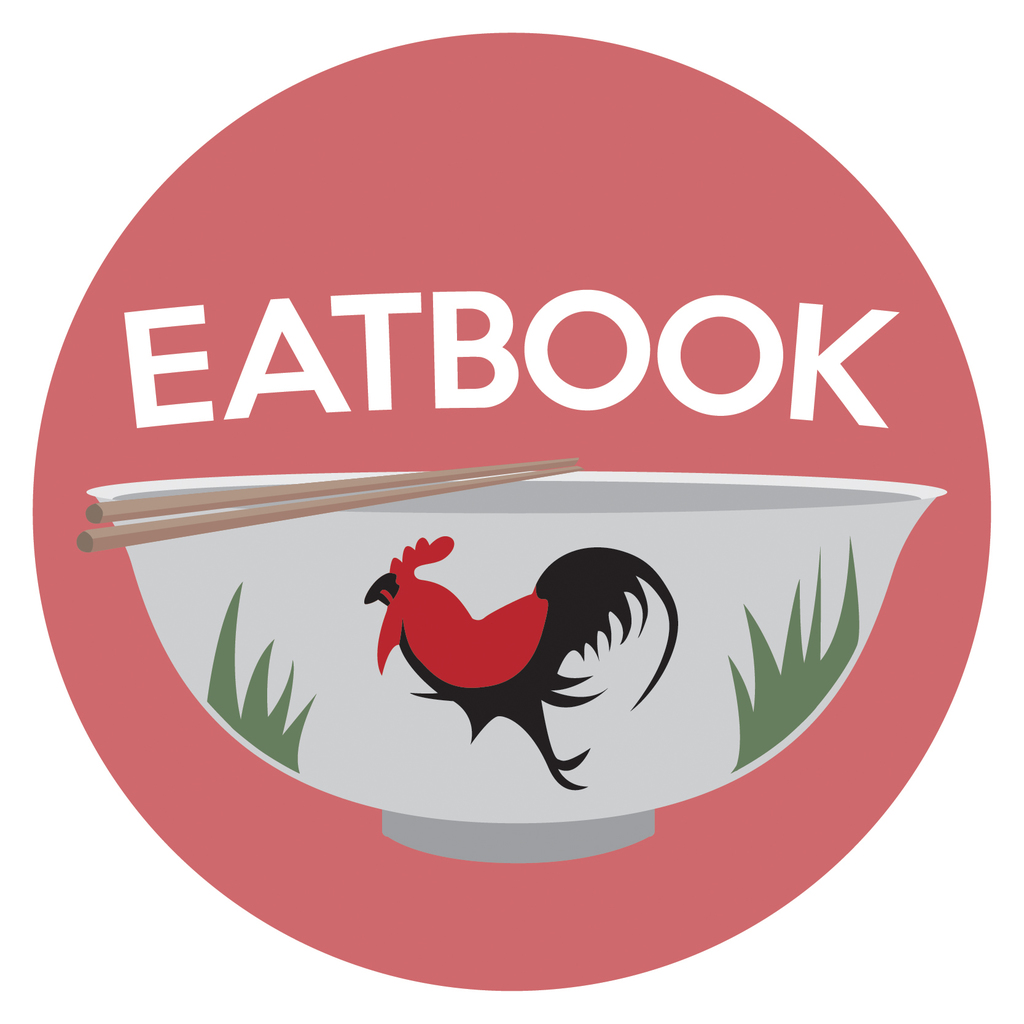 Drop us your email so you won't miss the latest news.