Hao Wei Lai serves casual Chinese food at affordable prices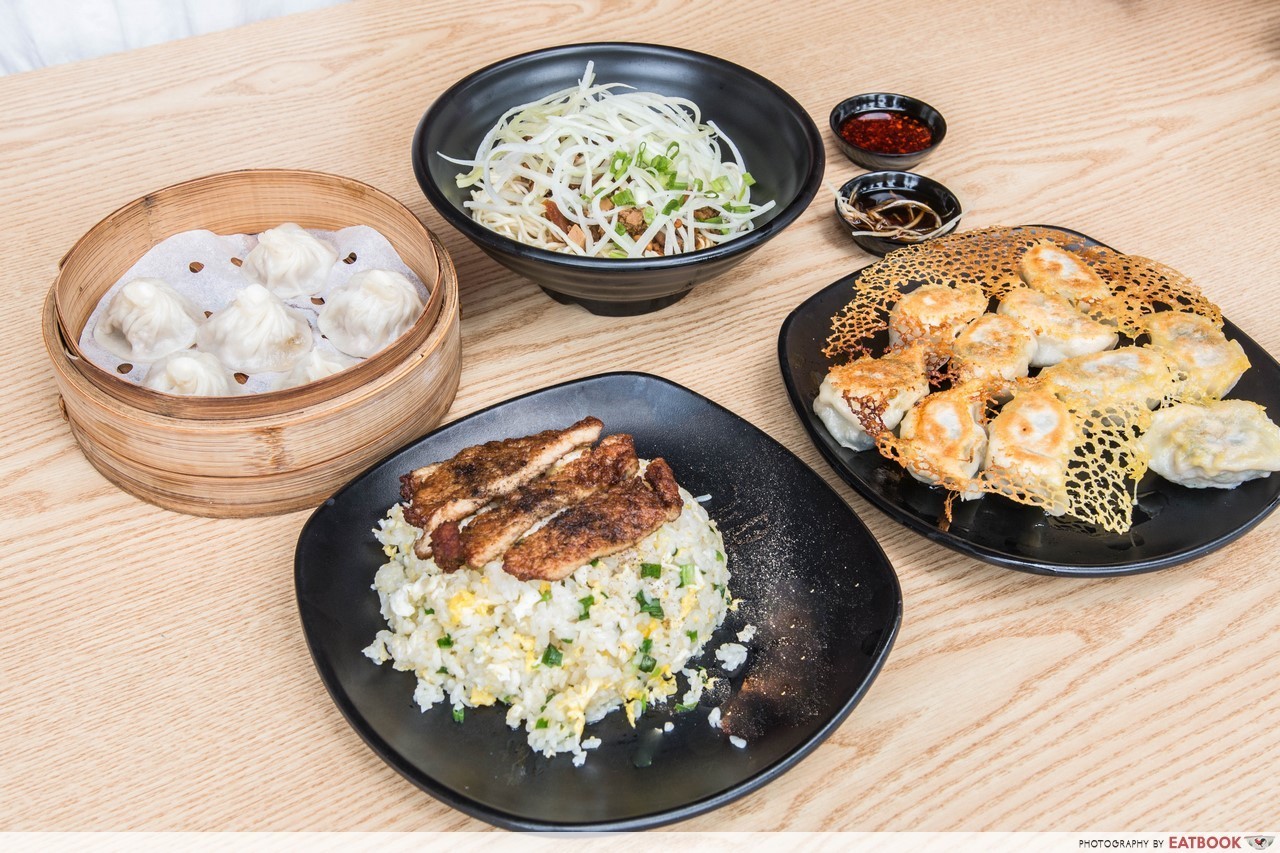 My good friend has once again revealed to me a hidden food gem her family frequents. The first was the old-school Jia Xiang Mee Siam and Lontong at Redhill, and she has just blessed me with the address of a second one – Hao Wei Lai. It is a go-to for cheap and good Chinese food. Especially on days leading up to Chinese New Year, Chinese restaurants such as Din Tai Fung and Crystal Jade seem to frequently pop up when deciding on a location for group dinners. Sadly, it hurts our wallets to constantly indulge at such places, and Hao Wei Lai can be a cheaper and more casual alternative.
Food at Hao Wei Lai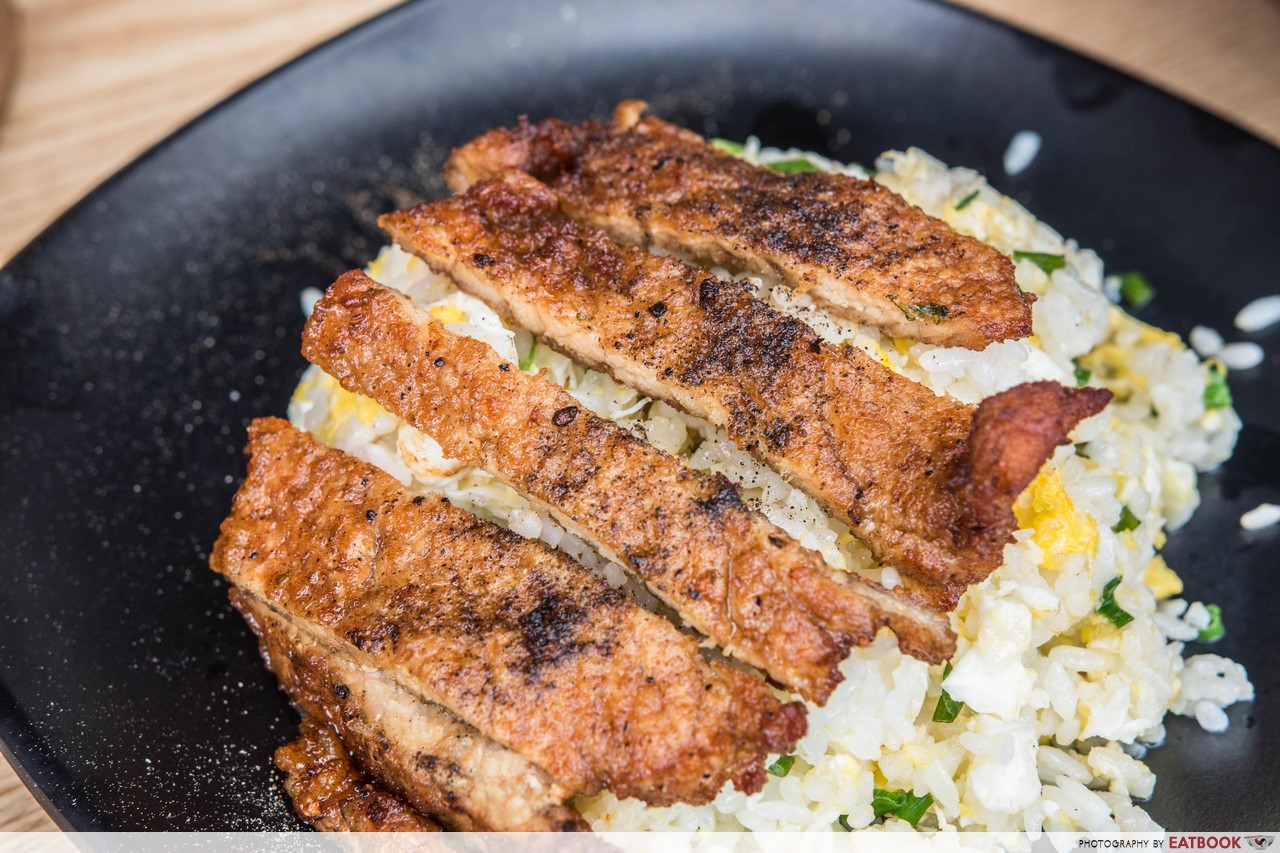 It is self-service here at Hao Wei Lai. When your number flashes, you have to collect your dishes from the counter. The first one that came out from the kitchen was Stir-Fried Rice With Pork Ribs ($6). My colleague and I were excited to try this particular dish as it looked exactly like Din Tai Fung's Fried Rice With Pork Chop.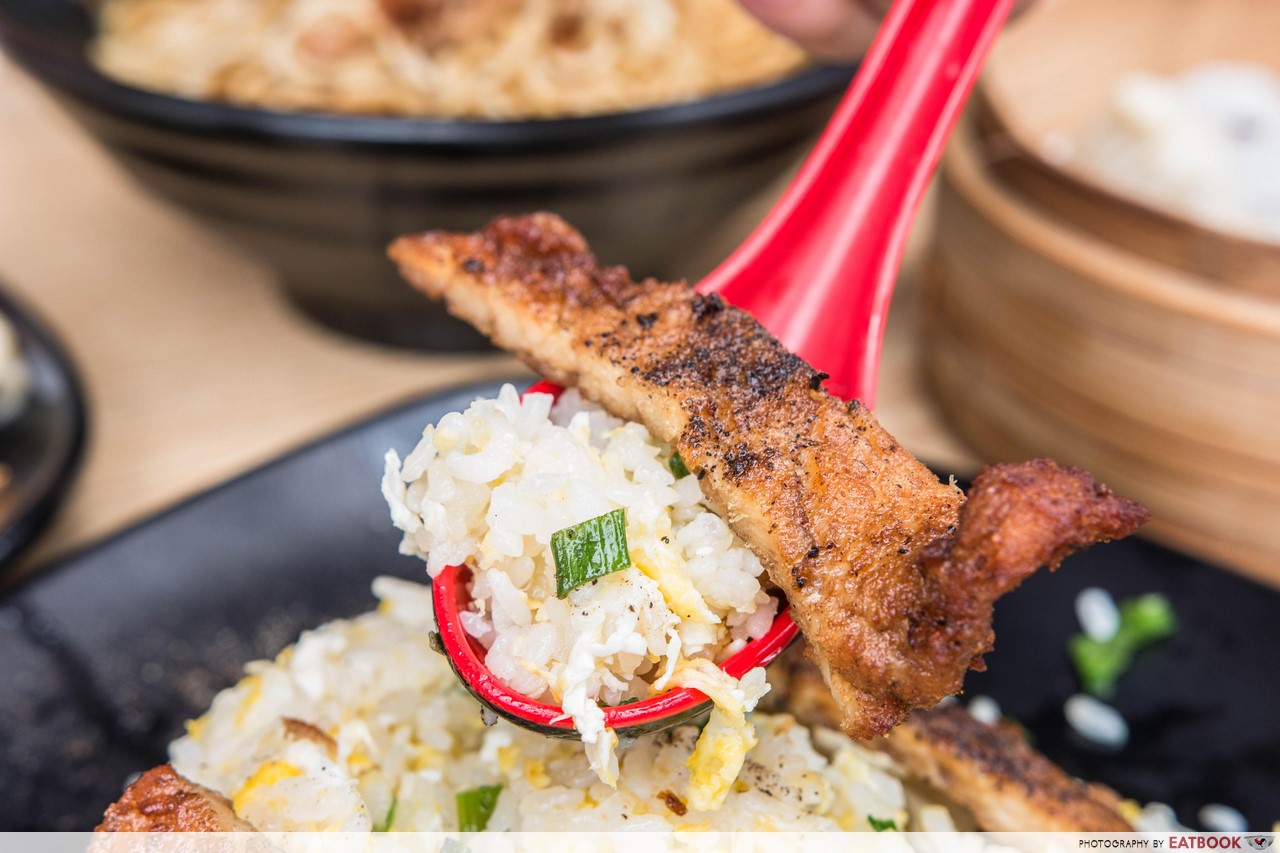 This plate of fried rice lifted our spirits in terms of colour, scent and flavour. The fried rice was glossy and peppered with colours like yellow, white, and green, with a slab of brown pork cutlet atop. We both took a mouthful and looked at each other in astonishment. It indeed tasted similar to the one at Din Tai Fung! The rice was fragrant and moreish. The pork was as flavour-packed as beef jerky, but it was a pity there wasn't enough of it. Having pork and rice in each spoonful leaves you with a third of the rice unfinished.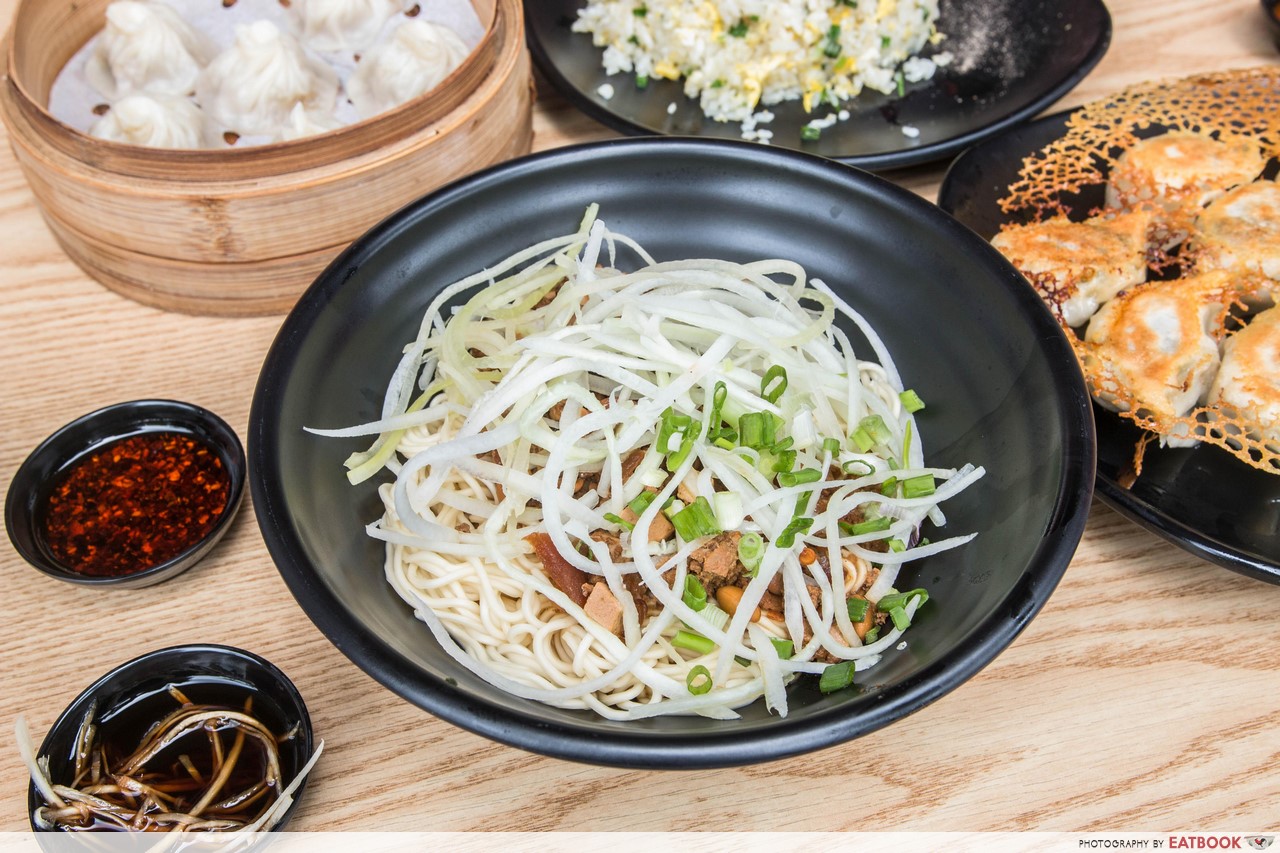 Still on the mission to check if Hao Wei Lai is a good enough alternative to the bigger brands, we tried the next item – Mixed Sauce Dry Noodles ($4.50), better known as zha jiang mian. The dish did not look impressive at first glance. It lacked colour, only revealing a hint of brown beneath a messy bed of pale green shreds of cucumber.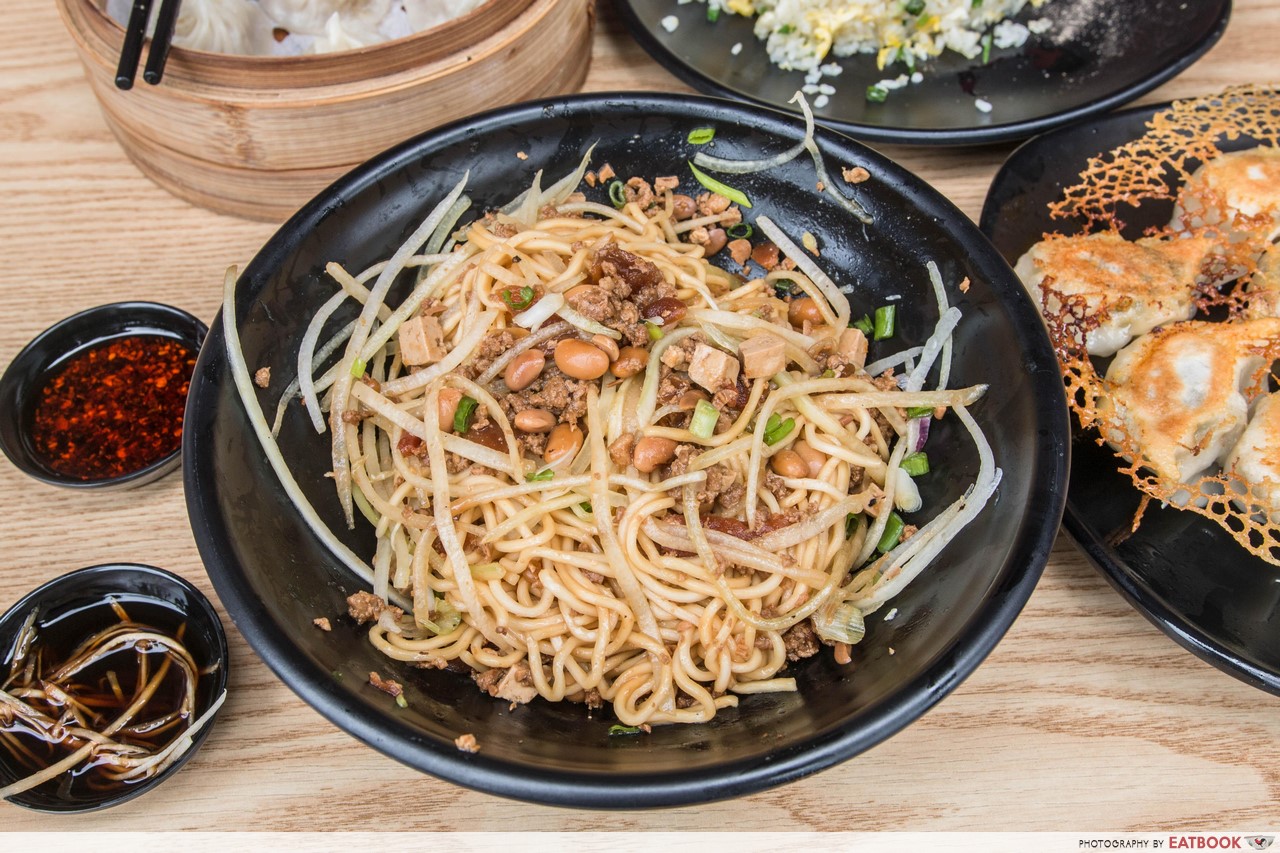 Mixing the mess up, the noodles gradually turned into a shade of delicious brown. Though slightly drier than most zha jiang mian, the sauce still complemented the noodles with sweet undertones from caramelised chopped onions and depth from umami-rich soybeans, chunks of minced meat and dices of tofu.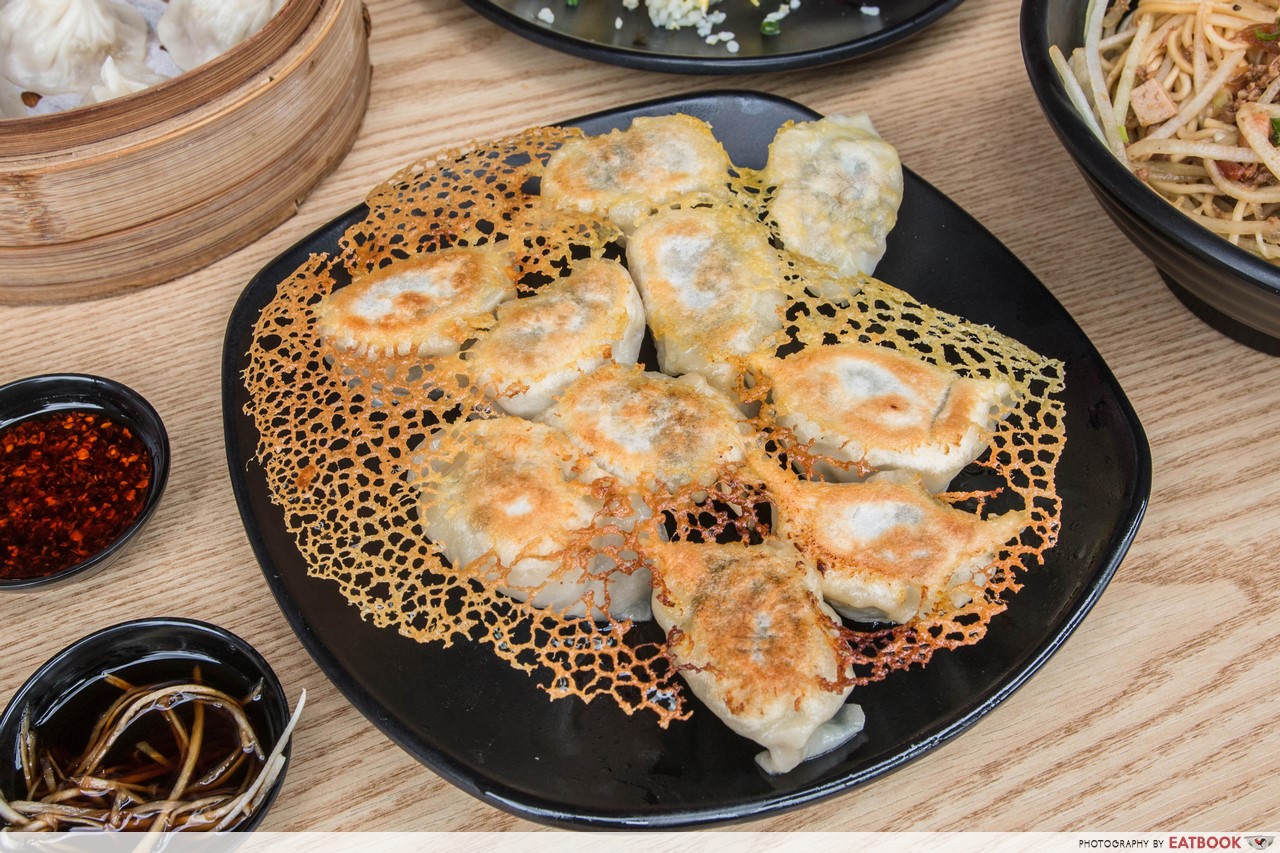 The plate of Pan Fried Dumplings ($6.50 for 10 pieces) was an interesting sight. It was like the 10 dumplings were a network of little homes interconnected by a lattice or honeycomb pattern.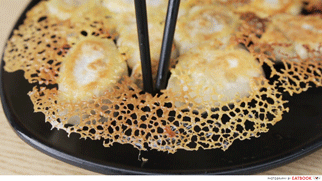 The lattice turned an otherwise ordinary dish into something more special. It gave the dumplings a contrasting texture. The crisp, crackling exterior juxtaposed nicely with the juicy and aromatic meat filling. One thing to note, however, is that the dumplings ended up leaving a trail of grease on the plate.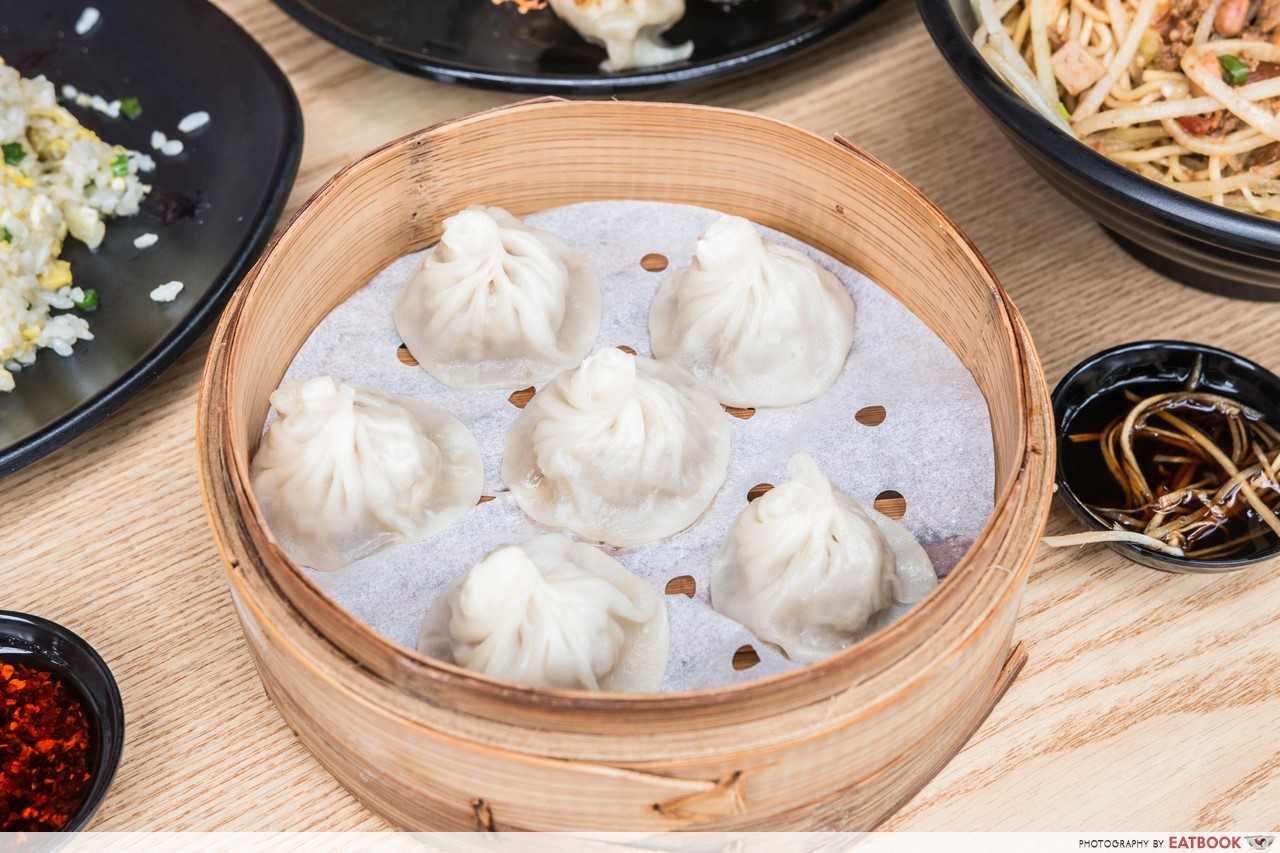 At only $0.67 each, the Shanghai Xiao Long Bao ($4 for six pieces) is a must-order at Hao Wei Lai. Each xiao long bao was bursting with rich flavours. They were like little savoury parcels of meat, created by hand to be devoured. It might not look like much, but each of these parcels held enough hot broth to make us go, "Mmm…".
Ambience at Hao Wei Lai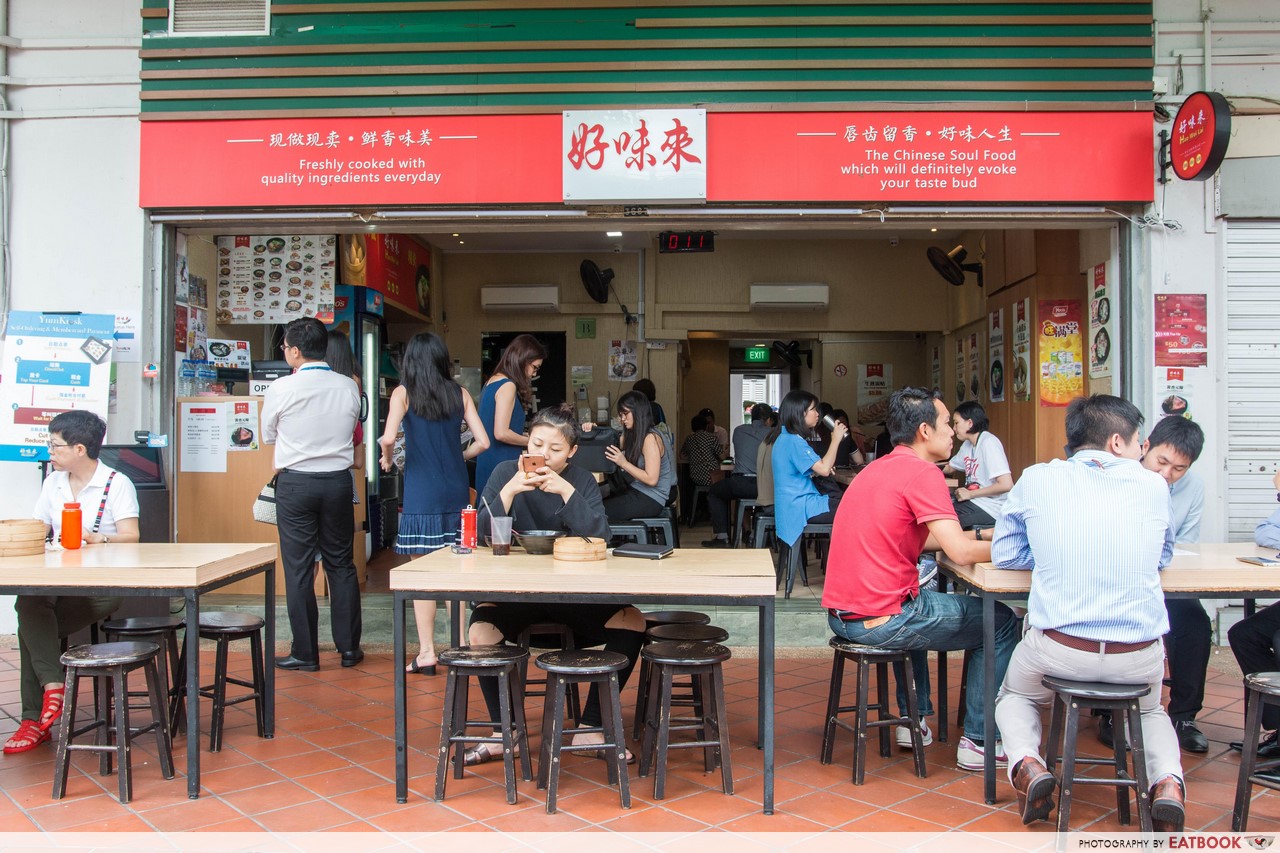 The ambience of Hao Wei Lai was casual and everything was fast-paced. Despite visiting the shop during lunch hour on a weekday, there were still plenty of seats. This might be due to the team of quick and friendly crew, and the self-ordering kiosks at each side of the eatery. Coming down here for a group lunch or a spontaneous family dinner is a good idea.
The verdict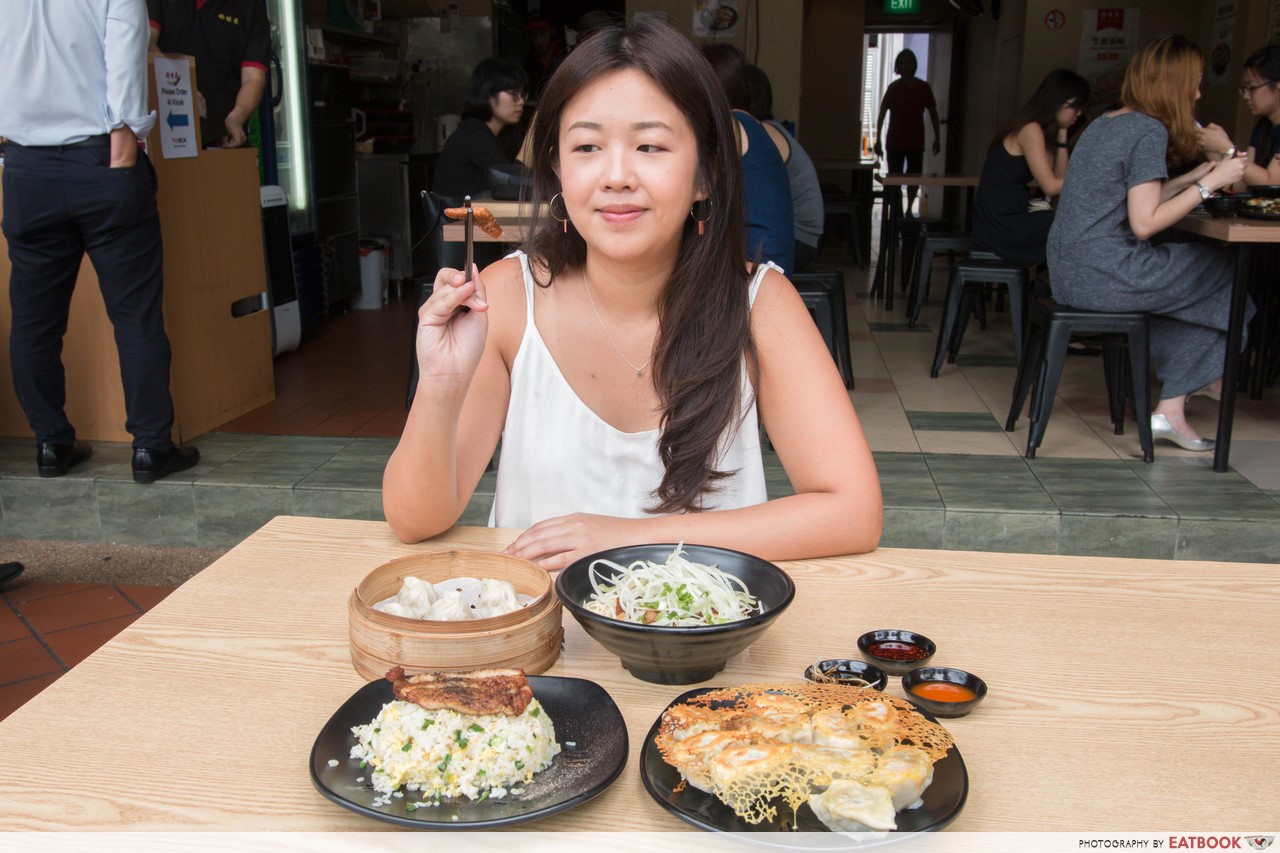 My good friend who introduced this eatery to me dubbed it as a cheaper alternative to Din Tai Fung, and I can attest to that. The dishes here are well-flavoured and comes in generous portions, giving you a bang for your buck. However, do not expect the same quality as the restaurant chain, as Hao Wei Lai is, after all, just a mom-and-pop restaurant. They only accept cash and EZ-Link card payments, so make sure you're armed with enough to pay for your meal.
If you're looking for more places serving xiao long bao that are less harsh on the wallet, check out Zhong Guo La Mian Xiao Long Bao, which serves XLB at $0.60 each. If you're looking for more interesting dumpling creations, pop by Master Wang Ramen for cheese xiao long bao and scallop xiao long bao.

Address: 165 Bukit Merah Central, #01-3687, Bukit Merah Central, Singapore 150165
Opening hours: Daily 11am to 9pm
Website
Hao Wei Lai is not a halal eatery.
This is an independent review by Eatbook.sg.
Summary
Pros
– Value-for-money
– Well-flavoured dishes
– Interesting menu
Cons
– Only accepts cash or payment via EZ-Link
– Dishes can be overly greasy
Recommended Dishes:
Stir-Fried Rice With Pork Ribs ($5.80), Pan Fried Dumplings ($5 for 10 pieces), Shanghai Xiao Long Bao ($4 for 6 pieces)
Operating Hours:
Daily 11am to 9pm
Address: 165 Bukit Merah Central, #01-3687, Bukit Merah Central, Singapore 150165