---
Hillview food gems from a Hillview resident
---
Located in the heart of Hillview is a variety of restaurants that most of us rarely hear of and often overlook. Having lived around that area for the past 20 years, it has become a habit of mine to bring my friends from the other side of Singapore to Hillview for a food adventure. If you live just a few stops away and are up for something new, here are 10 Hillview food gems that set themselves apart from the others!
---
1. iO Italian Osteria
---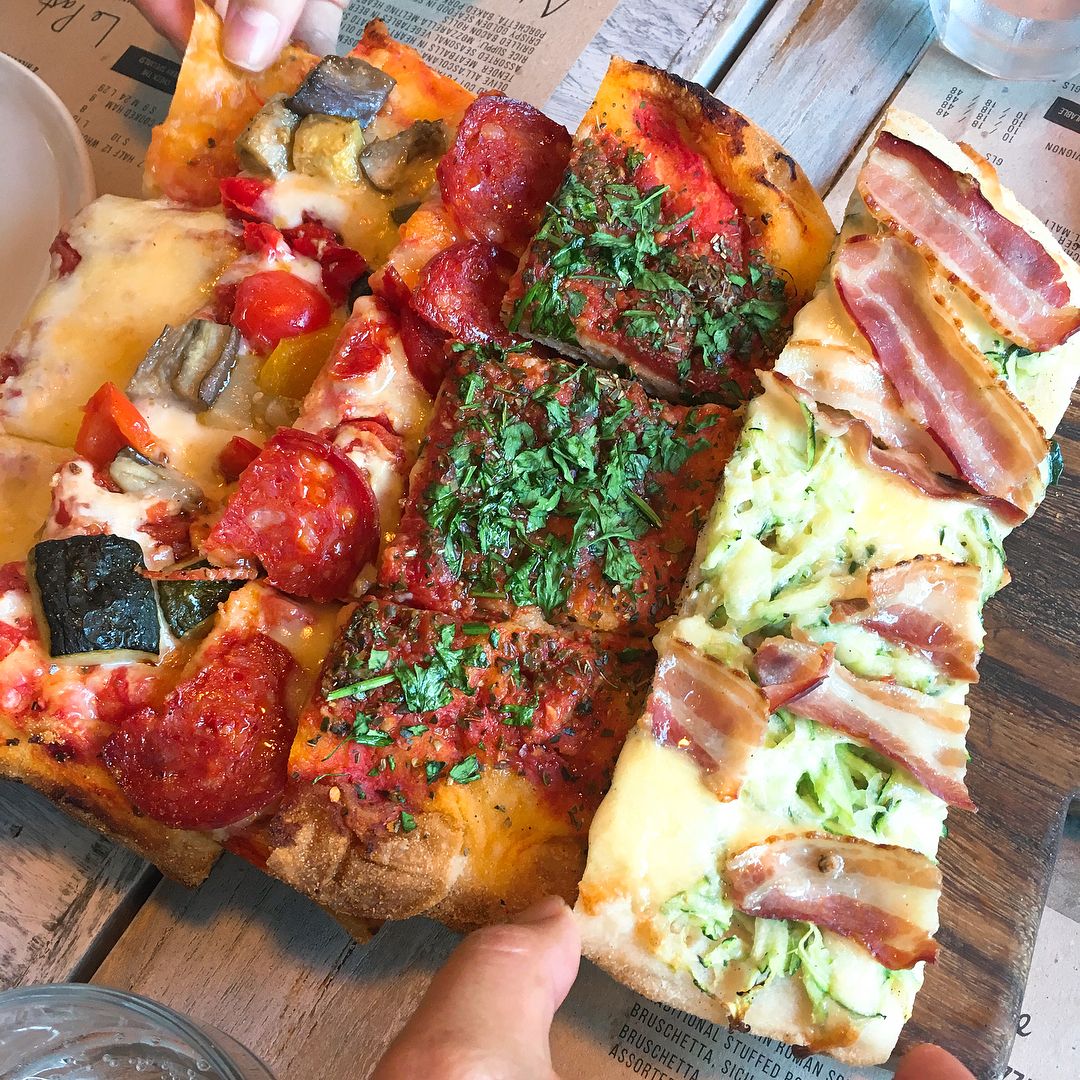 Image credit: @dalkom_jiwon
A dilemma I frequently experience lies in choosing a pizza flavour out of the many offered at an Italian restaurant. iO Italian Osteria saves me from this headache with their Assorted Pizzas ($9++). Served with thin crusts, the pizzas are particularly flat, yet still manage to offer the same type of chewiness that thick crust pizzas do. Also, for all you alcohol and red meat lovers out there, get the best of both worlds at iO Italian Osteria by trying out their Beer Braised Beef with Mashed Potatoes ($24++).
Address: 4 Hillview Rise, #02-01, HillV2, Singapore 667979
Opening hours: Mon-Fri 11:30am to 10pm, Sat-Sun 10am to 10pm
Tel: 6710 7150
Website
---
2. Kinsa Sushi
---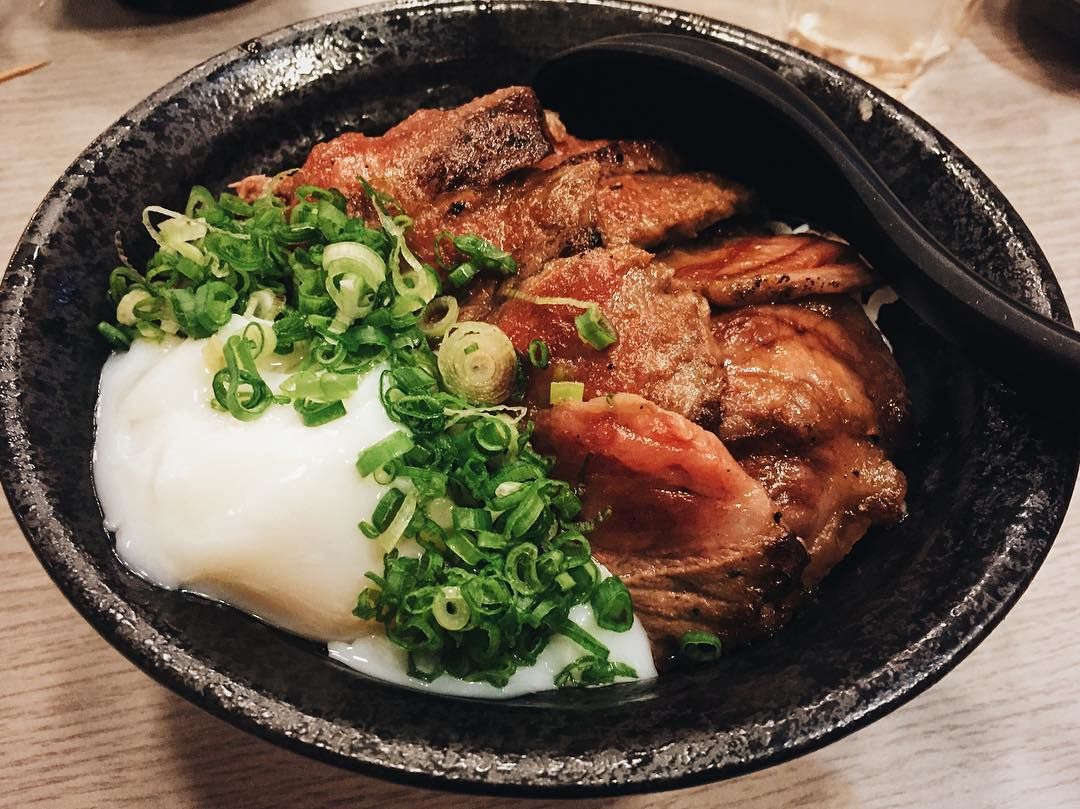 Image credit: @joshtan247
One of the more affordable Japanese restaurants at Bukit Timah, Kinsa Sushi offers Wagyu Don ($24.80++) – a bowl of Japanese white rice topped with flavourful pieces of A4 grade wagyu and an oozy onsen egg. For a person like me who is not very fond of beef, I have to say that Kinsa Sushi's Wagyu Don is something I would not pass up if I ever were to make a trip there again. Besides the Wagyu Don, their Black Beauty Maki ($16.80++) is also a popular choice as it uses purple rice instead of the usual Japanese white rice. Definitely something you should not miss if you are looking for a healthier option!
Check out more must-try maki rolls around Singapore!
Address: 4 Hillview Rise, #02-02, HillV2, Singapore 667979
Opening hours: Mon-Fri 11:30am to 3pm, 5:30pm to 10pm, Sat-Sun 11:30am to 10pm
Tel: 6710 7278
Website
---
3. New Ubin Seafood
---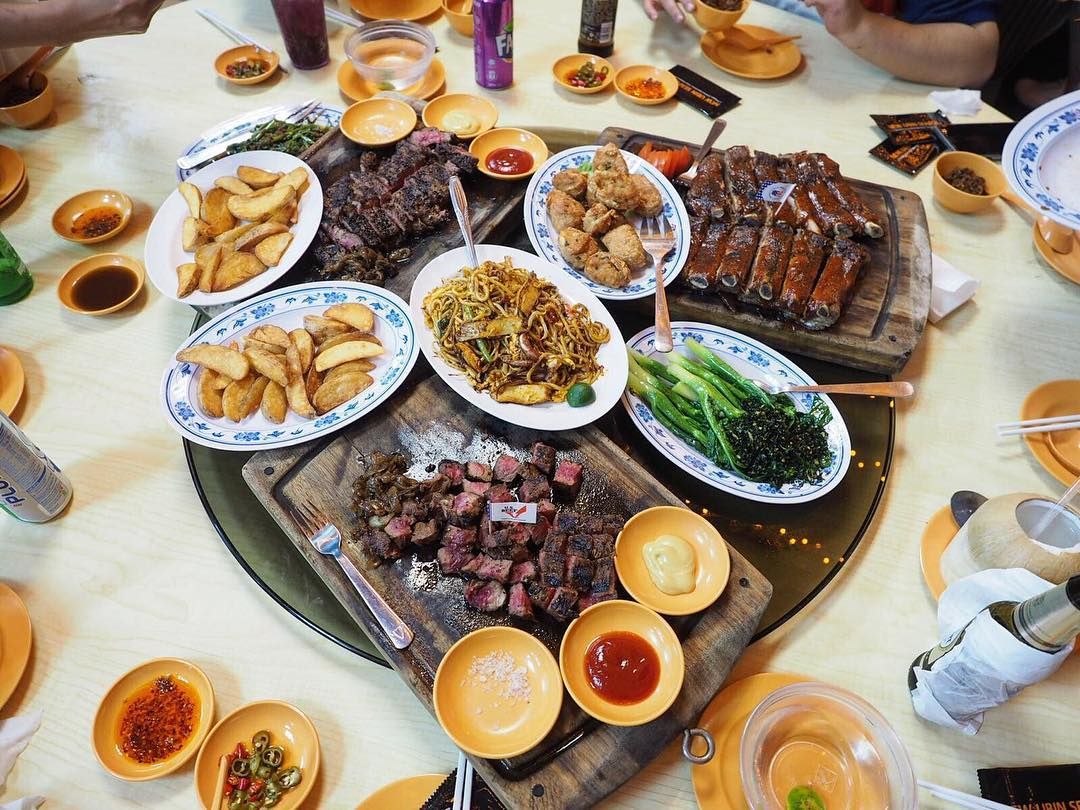 Image credit: @joellyx
Though it is mainly established as a zi char restaurant, New Ubin Seafood puts forth a wide range of cuisines. Back when I visited New Ubin Seafood together with my family, the US Black Angus Ribeye Steak ($14++/100g) made its prominent presence at almost every occupied table. This well-received dish offers succulent beef that comes with slightly charred edges. But what really blew me away was their Fried Hokkien Mee Special (from $14++), where the noodles were stir fried in a rich crab broth, which brought out a novel yet delectable taste.
Address: 63 Hillview Avenue, Level 6 (Canteen), Singapore 669569
Opening hours: Mon 5:30pm to 10pm, Tue-Sun 11am to 2:30pm, 5:30pm to 10pm
Tel: 6466 9558
Website
---
4. Tenryu Dining & Teahouse
---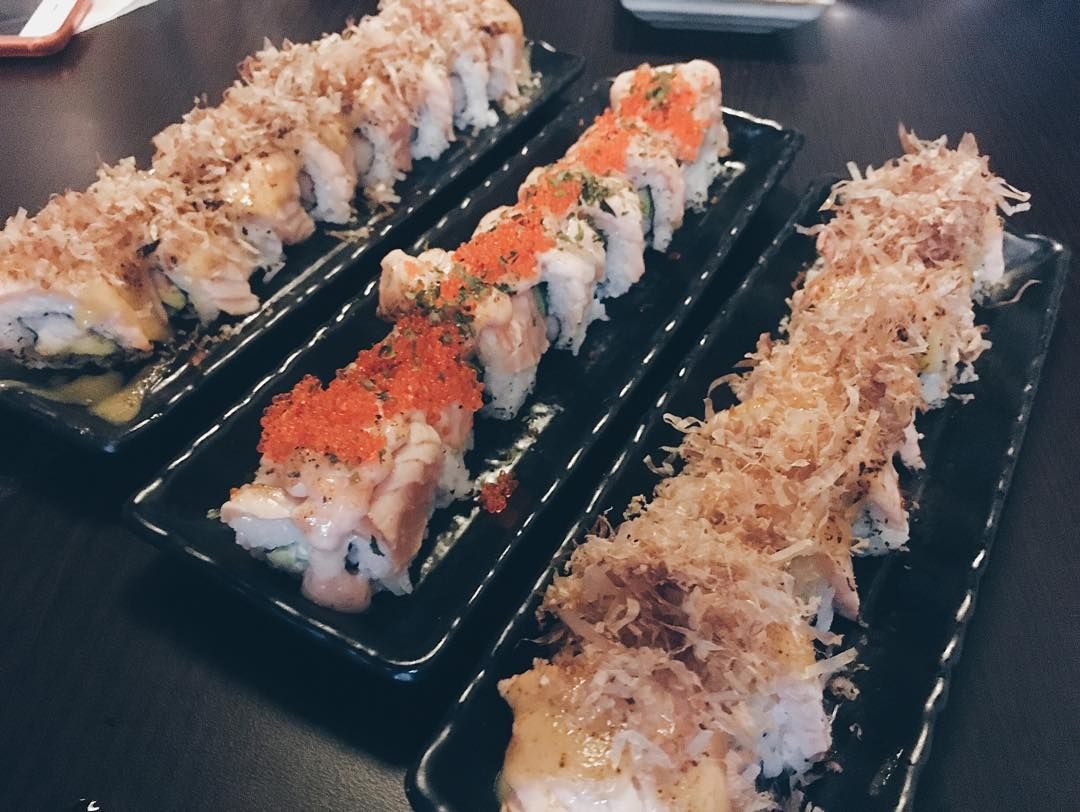 Image credit: @sleeponstones
Apart from Kinsa Sushi, Tenryu Dining & Teahouse is another casual Japanese restaurant that offers decent quality and portion. Tenryu Maki ($17.80++) and Mentai Maki ($17.80++) are two maki rolls that convinced me to return. They both consist of torched salmon slices capped over Japanese rice and ingredients such as cucumber and avocado. The Tenryu Maki is then drizzled with a special savoury house-made sauce, while the Mentai Maki is topped with mentaiko sauce and tobiko.
Address: 17 Dairy Farm Road, #B1-06, Singapore 679043
Opening hours: Daily 11:30am to 3pm, 5pm to 9:30pm
Tel: 6464 8894
Website
---
5. Acqua e Farina
---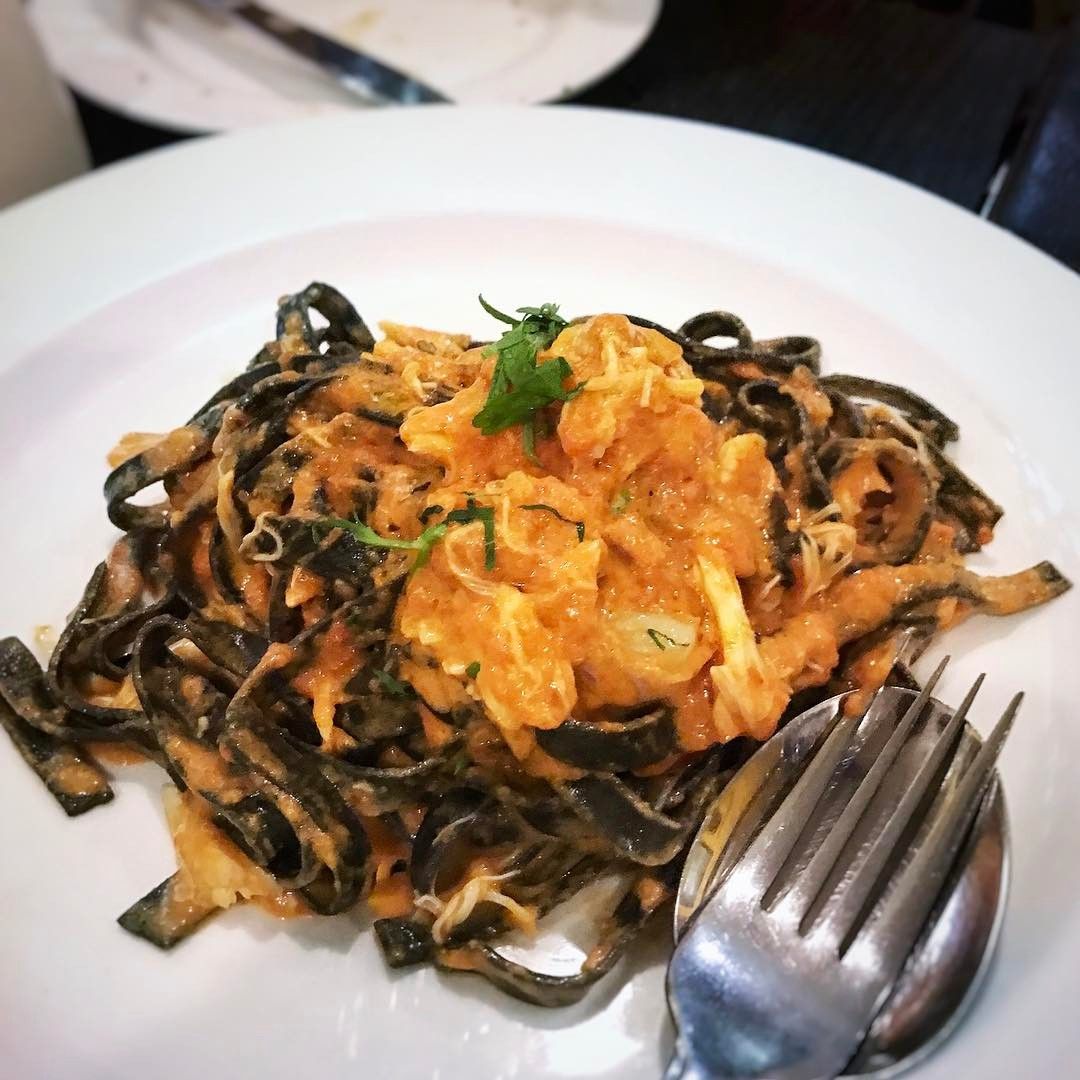 Image credit: @whostolemyoranges
Having never tried squid ink pasta before, I decided to try it out at Acqua e Farina. Though my lips and teeth were all stained black, I most certainly had no regrets devouring their Fettuccine Nere alla Polpa di Granchio ($25++). The squid ink pasta gave off a distinctive, yet familiar taste of their tomato sauce. In addition to their tomato-based pizzas, Acqua e Farina also serves up cheese-based pizzas such as Pizza Quattro Formaggi ($24++), which contains four different types of cheese.
Address: 400 Upper Bukit Timah, The Rail Mall, Singapore, 678050
Opening hours: Tue-Fri 11am to 2:30pm, 5:30pm to 10:15pm, Sat-Sun & PH 11am to 3pm, 5pm to 10:15pm
If a PH falls on Monday, the restaurant will be opened on the PH and closed on Tuesday.
Tel: 6462 0926
Website
---
6. The Jolly Roger
---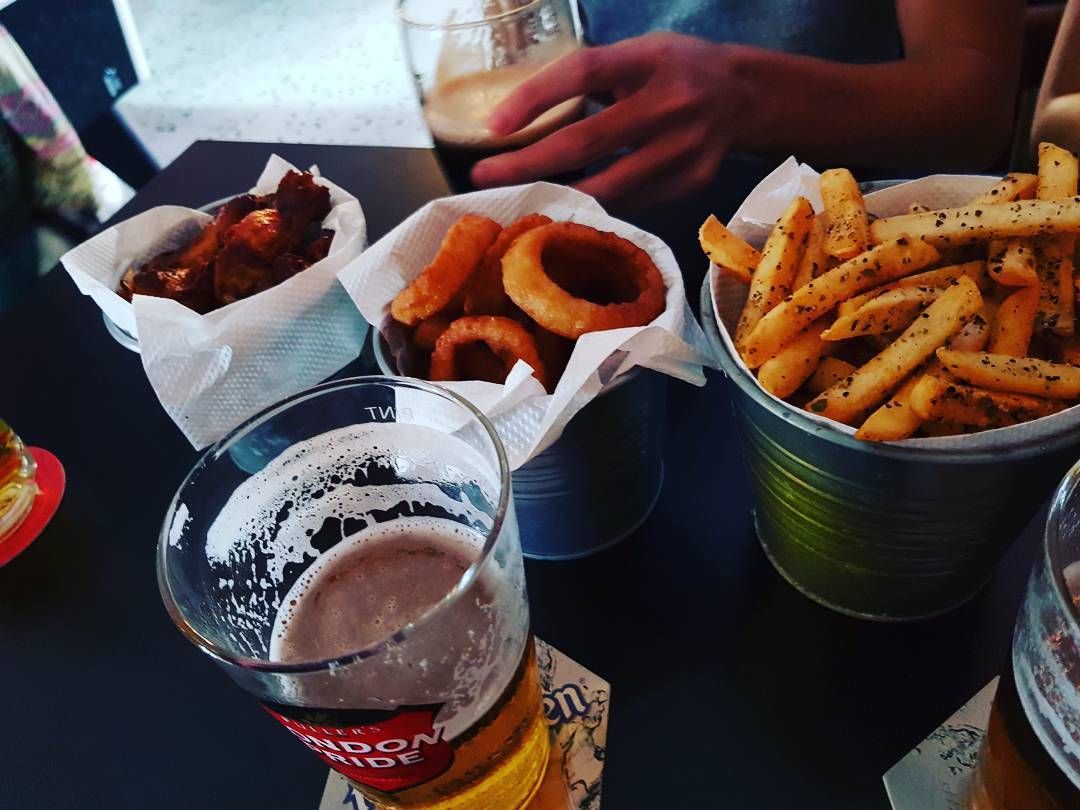 Image credit: @cindylow198
Well-hidden in the middle of a hill along Chu Lin Road, The Jolly Roger is a bar that not many have heard of. The Jolly Roger spoils their customers with their large collection of alcohol sold at nett prices, and a happy hour of until 8pm every single day! Matching well with their alcohol would be bar snacks such as their well-marinated Crispy Chicken Drumlets ($10) and Bacon Butty ($10), a grilled bacon sandwich dressed in barbecue sauce with the addition of caramelised onions. Bolt your way up the hill of Chu Lin Road and you are bound to experience a jolly good time away from the crowd!
Address: 15 Chu Lin Road, Singapore 669907
Opening hours: Mon-Fri 4pm to 12am, Sat-Sun 12pm to 12am
Tel: 6468 2344
Website
---
7. Pao Xiang Bak Kut Teh
---

Image credit: @lamkuanmoi
Besides Singapore, Pao Xiang Bak Kut Teh also has outlets at Malaysia and Thailand. Among the wide variety of bak kut teh they offer, I decided to go for the norm and tried their Pai Kut Soup ($6++). The broth's rich herbal flavour took me by surprise. Its deep flavour was derived from a mix of herbs and spices brewed together with the pork. The meat was tender, juicy, and soft enough to yank off the bone in just one bite. Apart from white rice, the mini YouTiao ($1.60++) too goes nicely with the broth – a suitable alternative if you are too full to finish a bowl of rice.
Address: 444 Upper Bukit Timah Road, The Rail Mall, Singapore 678066
Opening hours: Daily 7am to 9pm
Tel: 6465 8688
Website
---
8. New Teck Kee Chicken Rice
---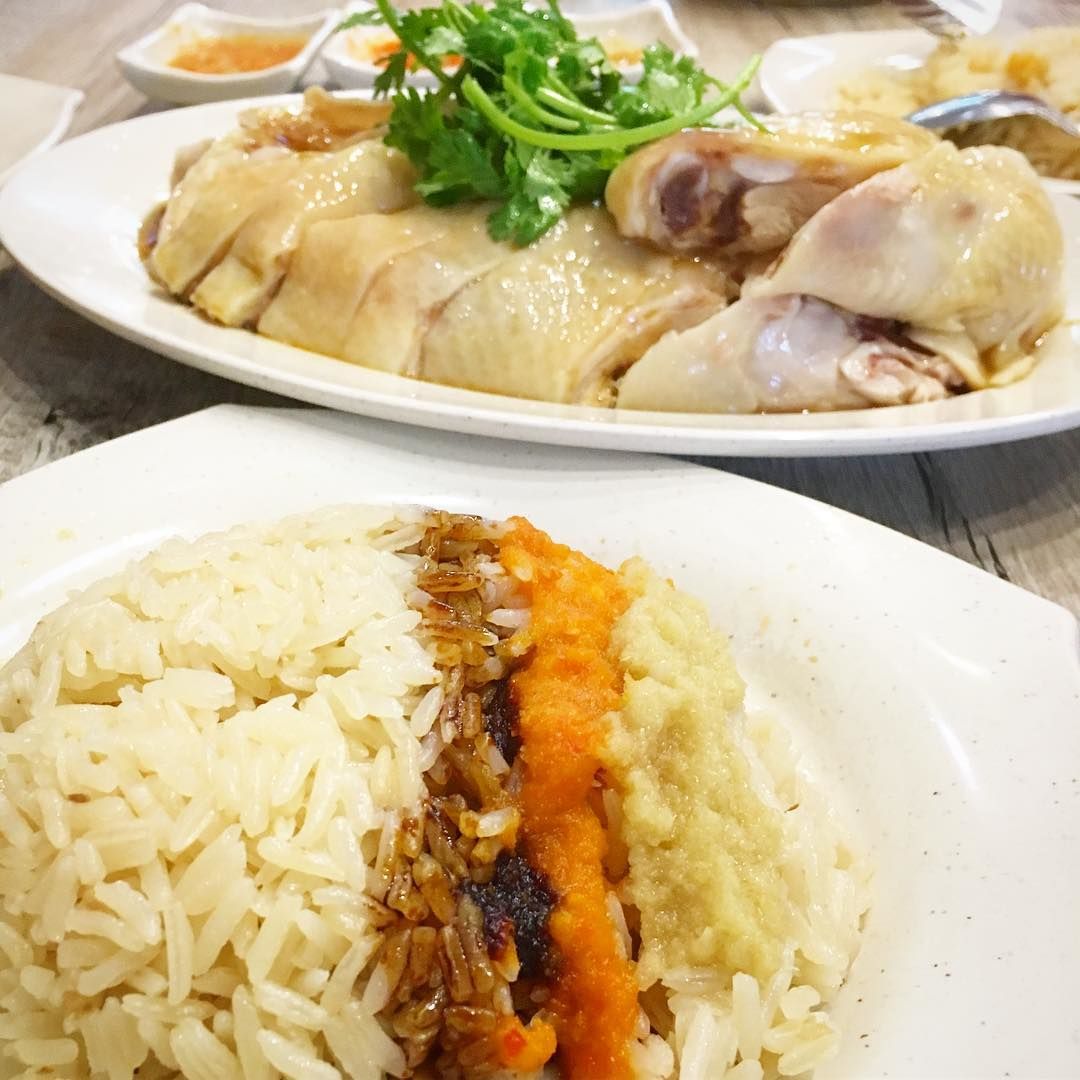 Image credit: @wy_waizz
Most chicken rice look similar, but that does not apply to their taste. The chicken at New Teck Kee Chicken Rice was succulent and tender, slightly oily with a layer of jelly-like substance in between the skin and the meat. Its flavour is enhanced by a mixture of light soya sauce and sesame oil. Being real generous with their portions, the half chicken ($20) is able to feed a family of about four or more.
Address: 450 Upper Bukit Timah Road, The Rail Mall, Singapore 678069
Opening hours: Daily 8am to 10pm
Tel: 6314 1475
---
9. BLooiE's Roadhouse
---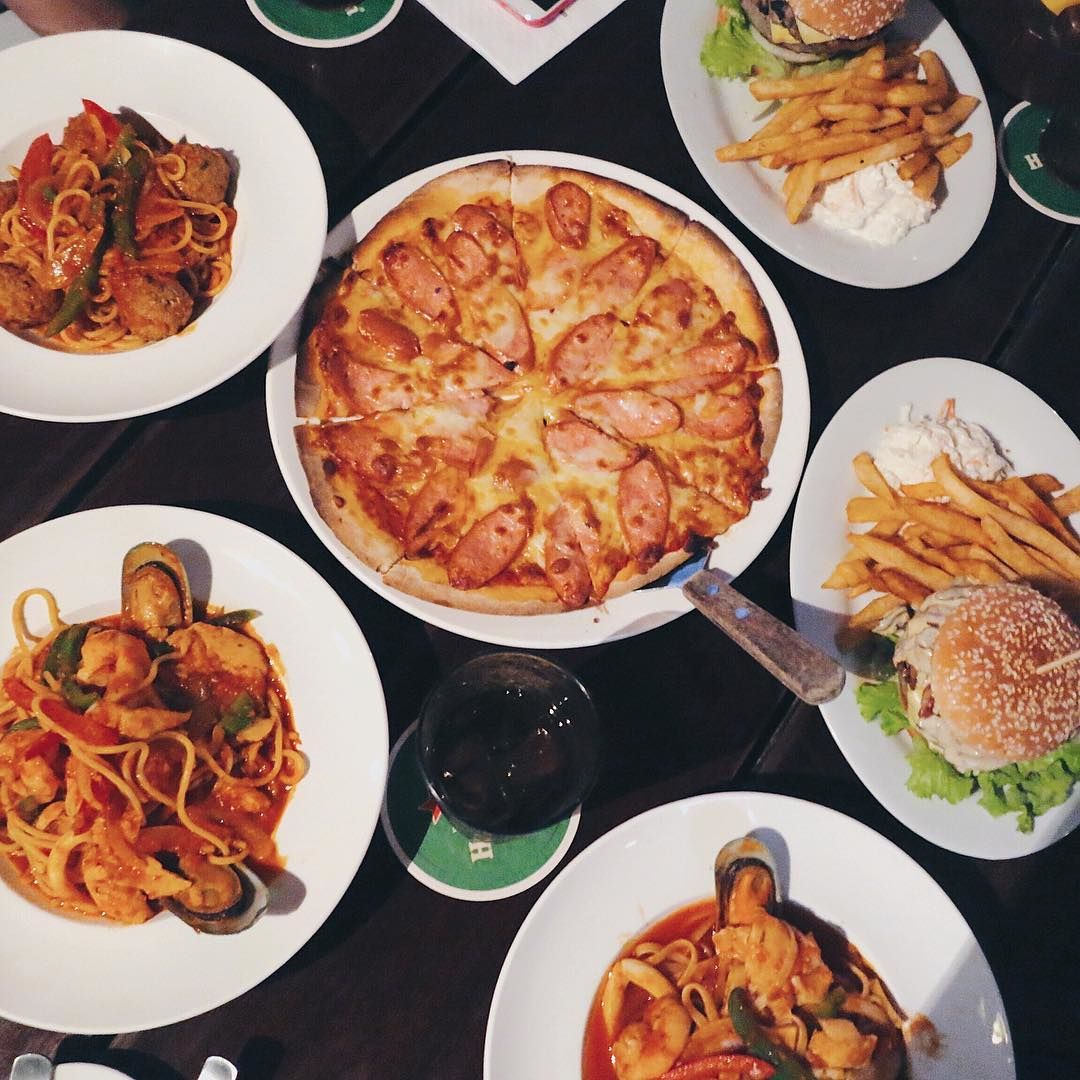 Image credit: @kindlejoyx
A chill supper place that keeps its door open even after midnight, BlooiE's Roadhouse serves both food and alcohol. They are absolutely generous with their portions, and a burger like their Grilled Cajun Chicken Burger ($16.90++) is sufficient for you to turn down anything else. BlooiE's Roadhouse also has Linguini Vodka Seafood Pasta ($21.80++), which appeals to those who'd like some booze in their food. The taste of the vodka is not that strong, making it a suitable dish even for those who are not major fans of the spirit.
Address: 426/428 Upper Bukit Timah Road, The Rail Mall, Singapore 678053
Opening hours: Sun-Thur 11:30am to 1:30am, Fri-Sat 11:30am to 3am
Tel: 6766 1588
Website
Menu
Full list of outlets
---
10. Sunny Choice
---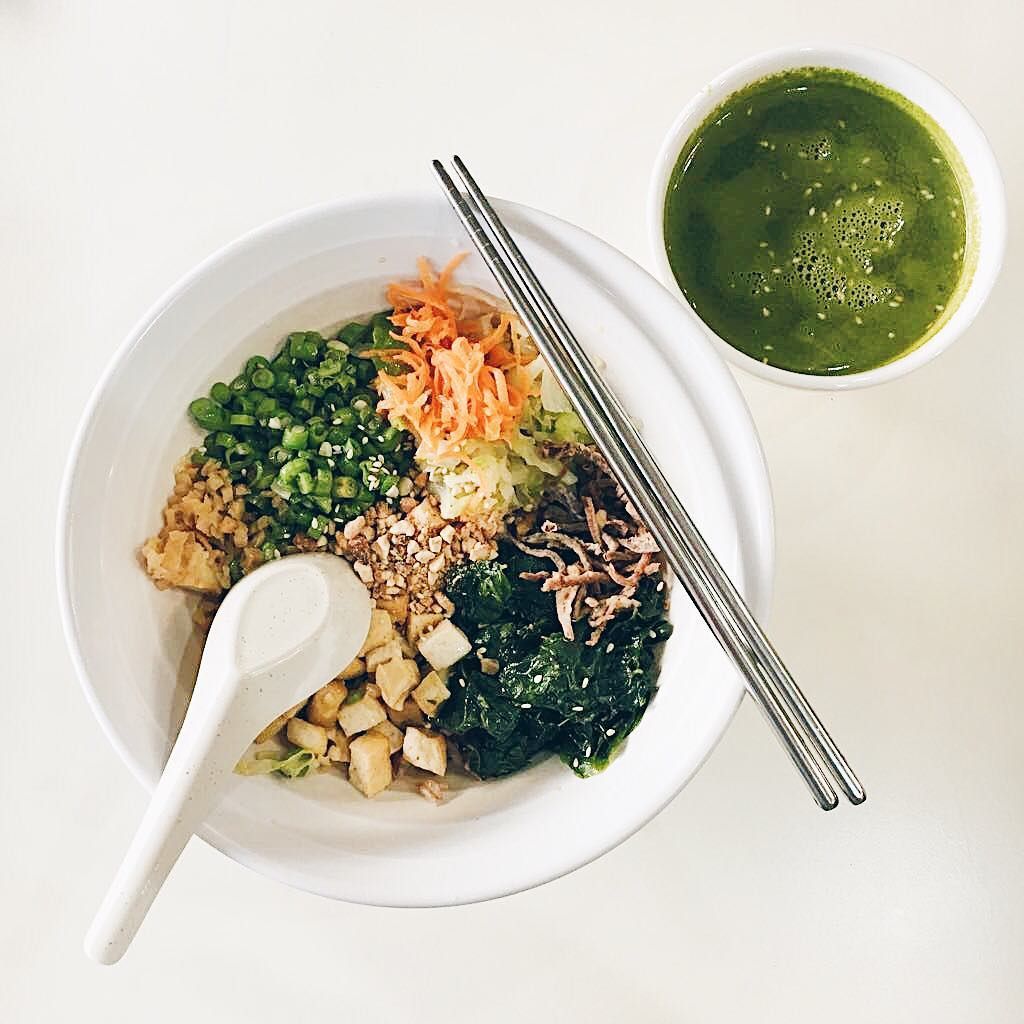 Image credit: @cheryldarestotravel
Nowadays, it is more and more common to see a cafe that caters their main focus to vegetarian food. One of these would be Sunny Choice cafe. Flooded with an assortment of vegetables and condiments topped on a bed of brown rice is Thunder Tea Rice ($8.50). Of course, it also comes with the iconic green soup made up of herbs, peanuts and tea.
Find out where else you can get affordable vegetarian food at!
Address: 434 Upper Bukit Timah Road, The Rail Mall, Singapore 678060
Opening hours: Daily 10:30am to 9pm
Tel: 6892 2383
Website
---
Hillview food gems for Westies
---
These Hillview food are too satisfying to be missed, so check them out the next time you're in the area! If you are up for a food trail along the Downtown Line, do check out our guides to food around the Downtown Line stations, including Bedok North and Bendemeer.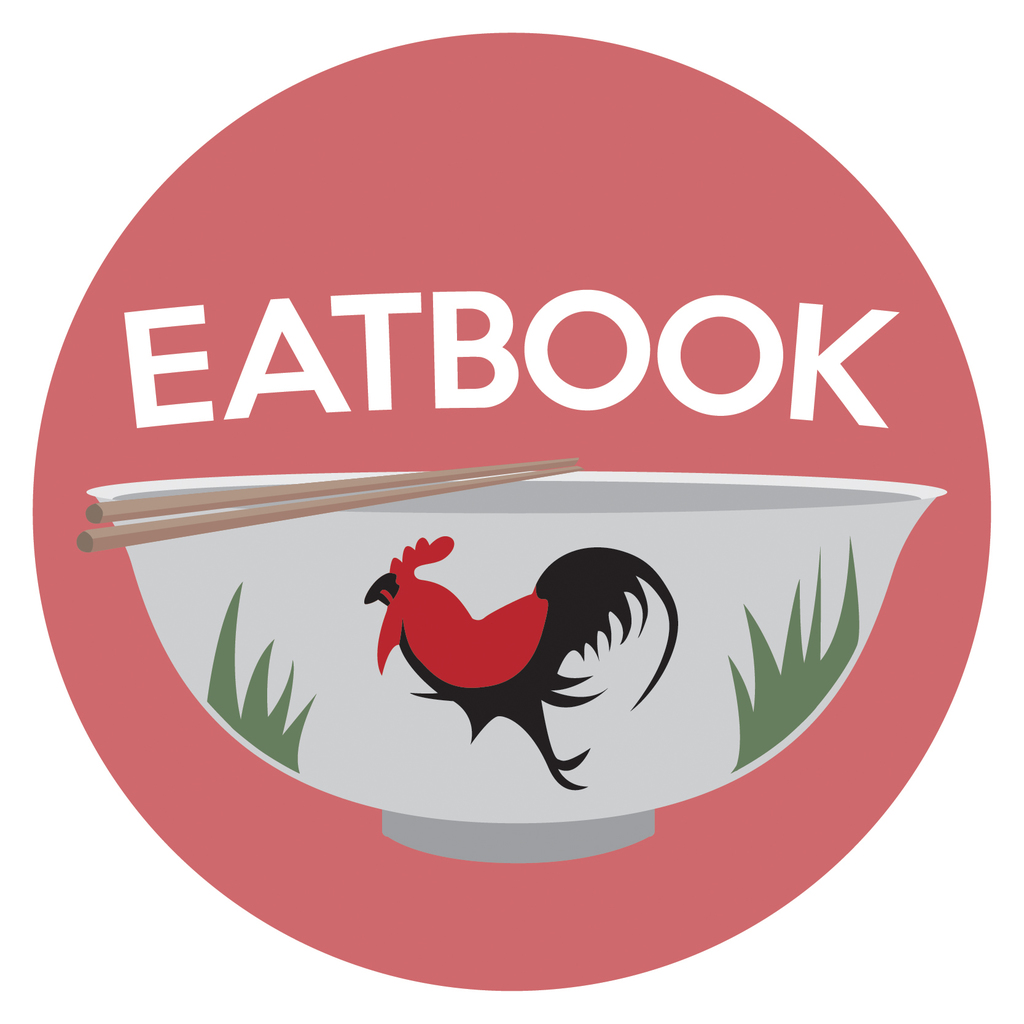 Drop us your email so you won't miss the latest news.