Homeground Grill & Bar along Serangoon Road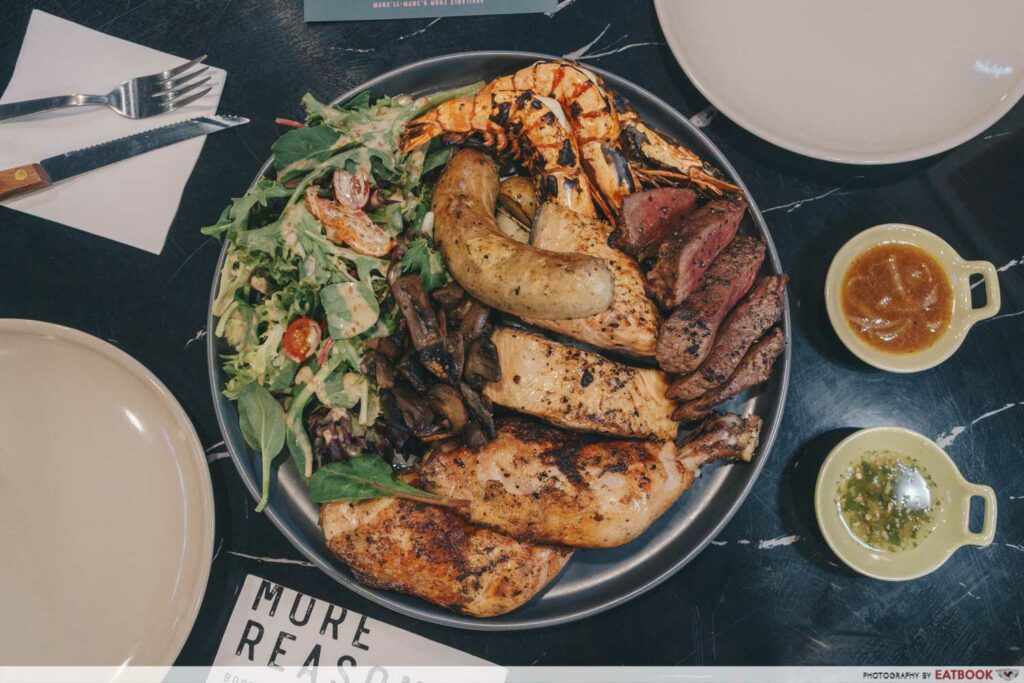 As someone who has stayed in Boon Keng for almost a decade, I can easily describe this area in one line: a sleepy neighbourhood that winds down by 9pm. So when Homeground Grill & Bar opened earlier this year, I was convinced they wouldn't last more than six months. But almost a year has passed and the restaurant is still standing strong, serving as a testament to the consistently delicious charcoal-grilled meats the founders Chrystal and Nellie serve.
Food at Homeground Grill & Bar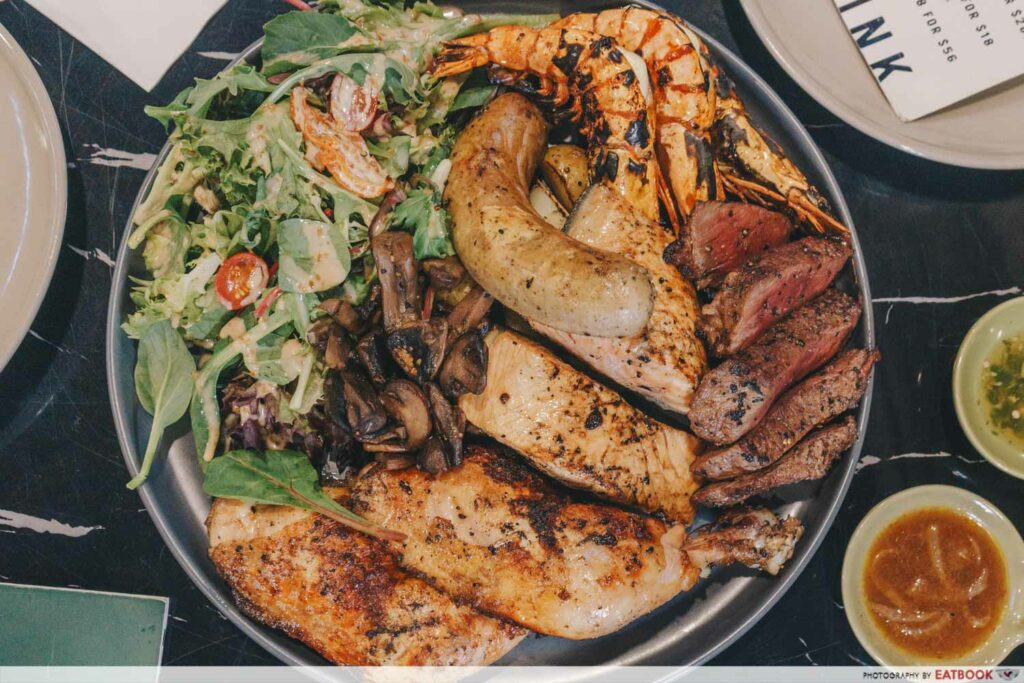 I've been to Homeground Grill & Bar about four times since it opened, and the two dishes that have never failed me are the Charcoal Grilled Whisky Ribeye ($26+) and Charcoal Grilled Salmon ($18+). 
This time, I went for the Homeground Mixed Platter ($72+), which comes with both the ribeye and salmon, as well as charcoal-grilled chicken, tiger prawns, bratwurst, sauteed mushrooms, roasted potatoes and salad. This giant dish can easily fill up two to three hungry souls.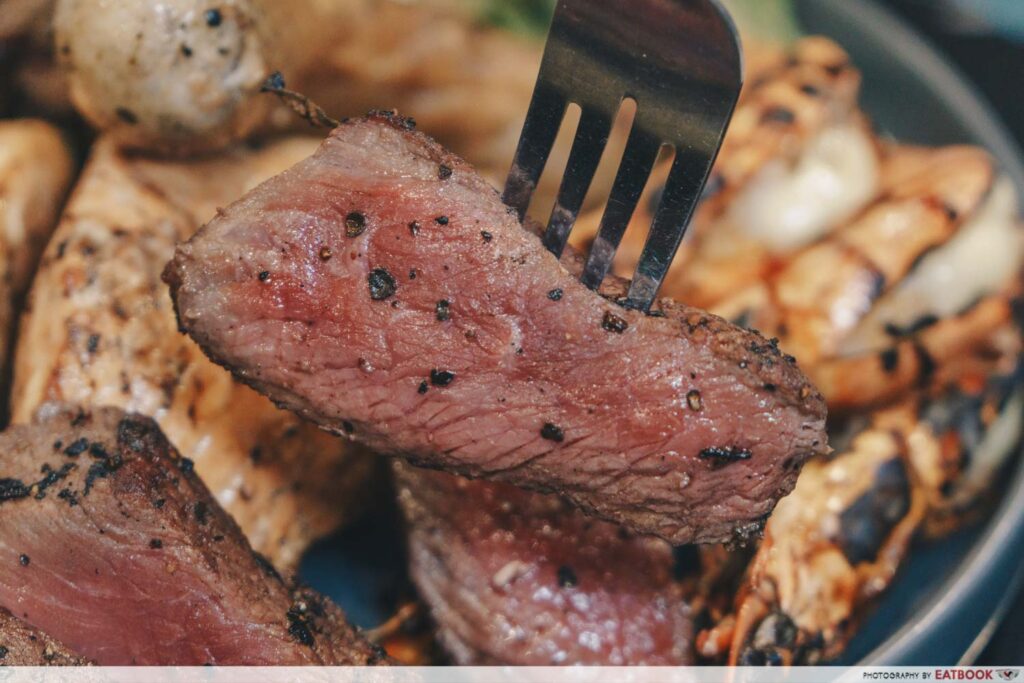 Let's talk about the ribeye first. Our portion weighed 200g, and was marinated in whisky and herbs before being grilled over charcoal fire. While it looked unassuming, the peppery steak oozed with juices as I chewed on it, making every piece an absolute delight to savour.
It didn't have much of a crust, but it's been grilled enough to have a caramelised coat that complements the soft, pinkish centre. To be able to find such finely prepared steak at a quiet neighbourhood cafe is definitely a surprise, and I have to confess that every time I'm here, I'd go for this.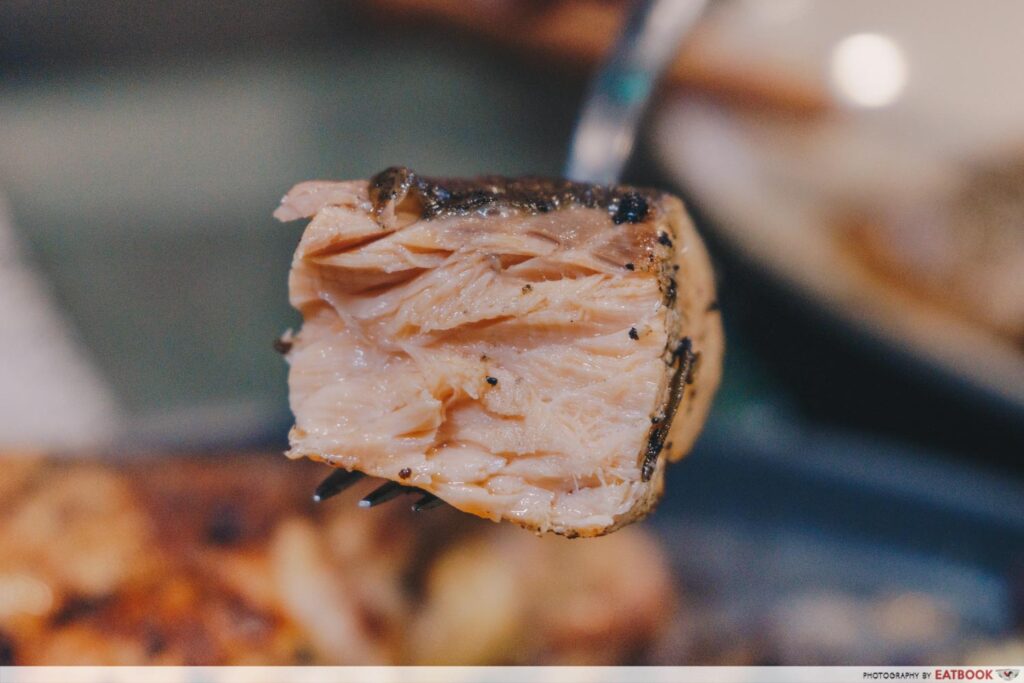 The salmon, also grilled over charcoal fire, was soft and incredibly moist. Without its smoky notes, it could possibly pass off as sous vide salmon. There was good flavour as well; it was obvious that the slab had been marinated for hours. Those who can take spicy food should pair it with the house-made Thai-style green chilli sauce for an extra kick.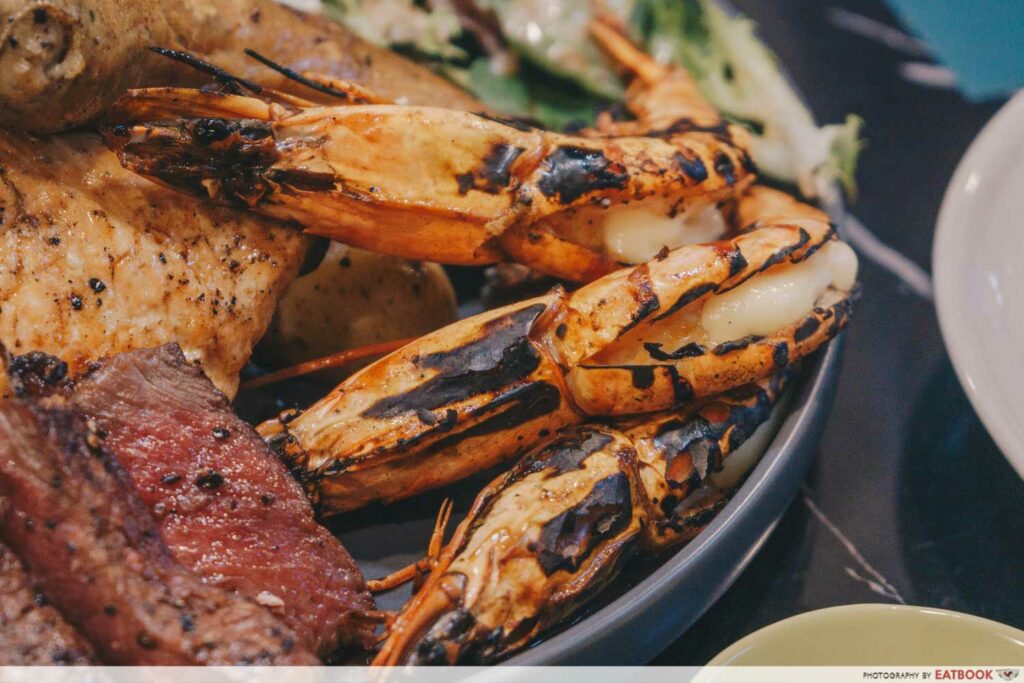 I also enjoyed the tiger prawns, which each came with a dollop of mayonnaise tucked within. The ones I had were fresh and bouncy, with the mayo adding a creamy touch. While it had a mouthwateringly smoky aroma like the rest of the meats, its flavour didn't stand out much and I had to rely on the green chilli sauce for most of it.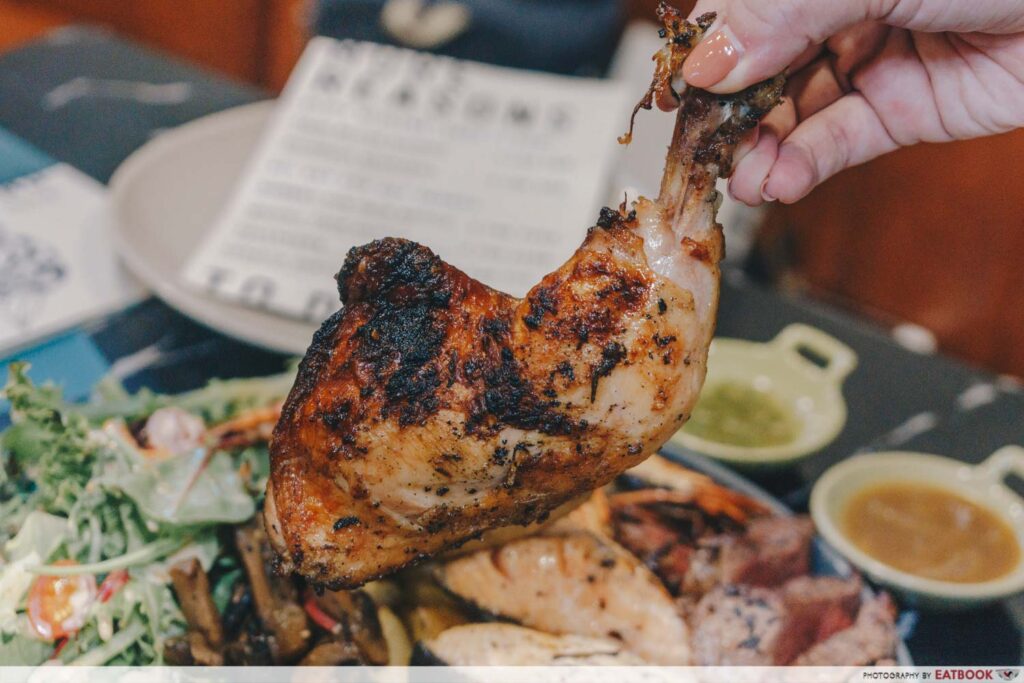 I've tried their charcoal-grilled chicken twice, and both times were unmemorable. The portion was impressive, with two chicken legs taking up almost a quarter of the huge plate, but the meat was rather dry. Its saving grace was its savoury skin, which was grilled till crispy and smoky.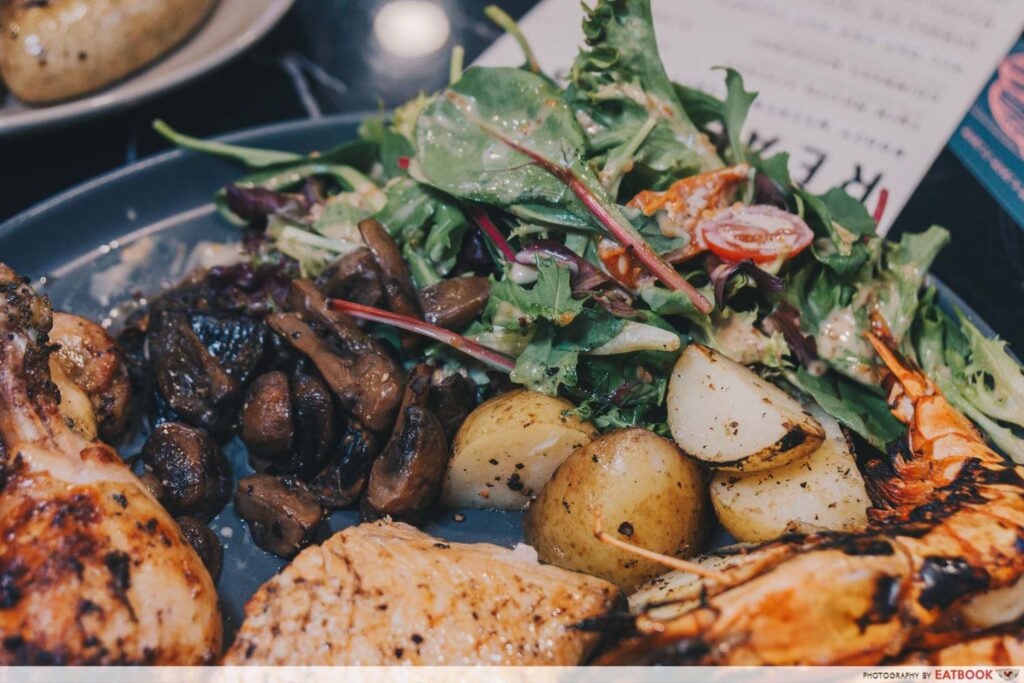 The rest of the dish was made up of veggies: salad, potatoes and juicy mushrooms. The salad, while unassuming, gave my palate a refreshing break between all the peppery meat. Everything in this portion of the plate was good, but nothing much to shout about.
Mischief Review: Overflowing Burgers And Sriracha-Loaded Fries At Esplanade
Ambience at Homeground Grill & Bar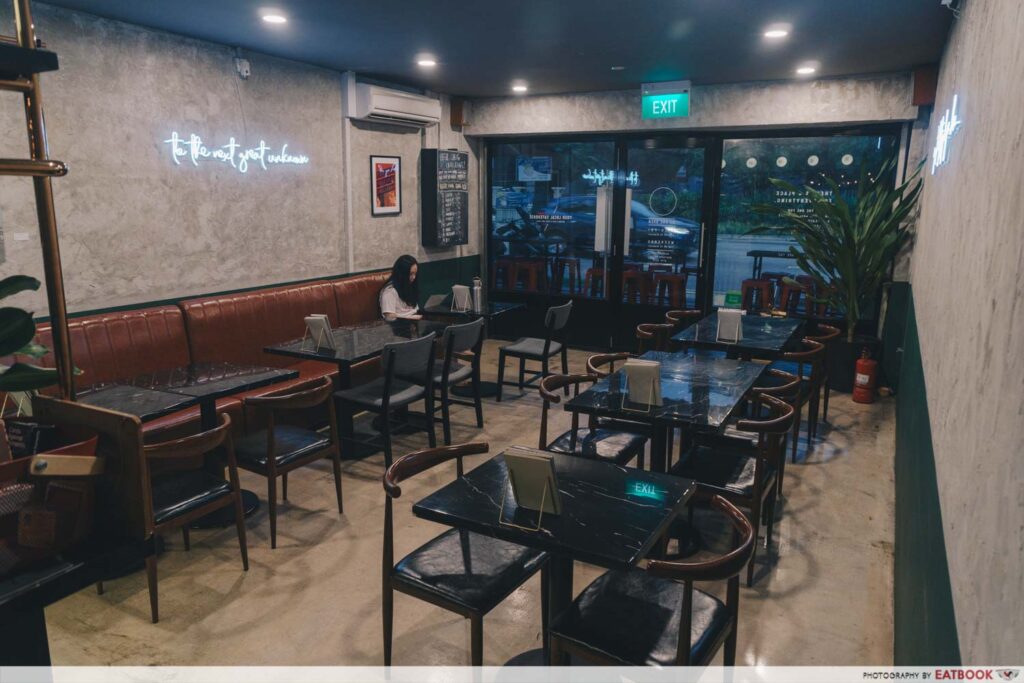 While it's called a bar, Homeground has more cafe vibes than anything else. The place is brightly lit, with neon words lining each side of the restaurant. Swing by for brunch on weekends and you'll find the place bathed in natural light that streams in from the glass-panelled storefront.
It is only open on weekday nights and weekends, and I'd recommend making a reservation before coming by as the cosy spot can only fit about 30 people.  
The verdict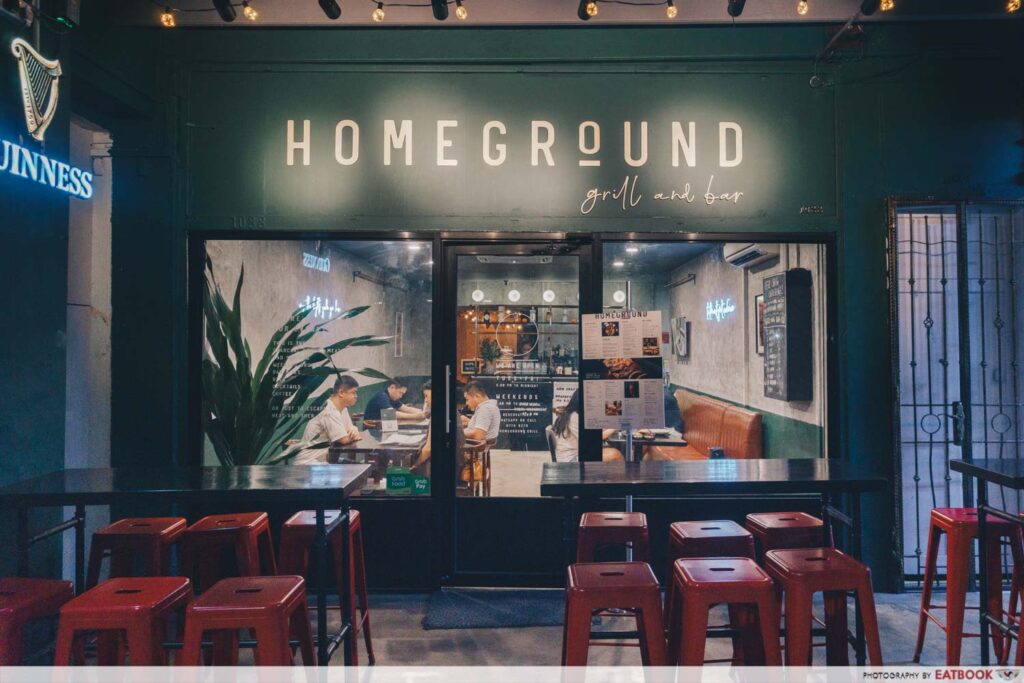 Homeground Grill & Bar is great if you need somewhere quiet for heart-to-heart talks with friends you haven't met in a while. They grill up great steaks and salmon, and Happy Hour promotions are available every day. 
Aside from grilled meats, they also have plenty of sides and fried bar grub for you to choose from. The next time I pop by, I'd be going for the Salt Crusted Fish ($19+) and Deep Fried Pork Chop ($17+). 
Address: 1088 Serangoon Road, Singapore 328188
Opening hours: Tue-Fri 6pm to 12am, Sat-Sun 1pm to 12am
Tel: 8774 9278
Website
Menus
Homeground Grill & Bar is not a halal-certified eatery.
Photos taken by Koh Huiqing.
This is an independent review by Eatbook.
Craft'B Review: Hawker Stall Serving Legit Steak Rice Bowls At Amoy Street Food Centre
Summary
Pros
– Quiet, cosy ambience
– Well-grilled meats
– Daily Happy Hour promotions
– No GST 
Cons
– Expensive
– Only open for dinner and on weekends
Recommended dishes: Charcoal Grilled Whisky Ribeye ($26+), Charcoal Grilled Salmon ($18+)
Opening hours: Tue-Fri 6pm to 12am, Sat-Sun 1pm to 12am
Address: 1088 Serangoon Road, Singapore 328188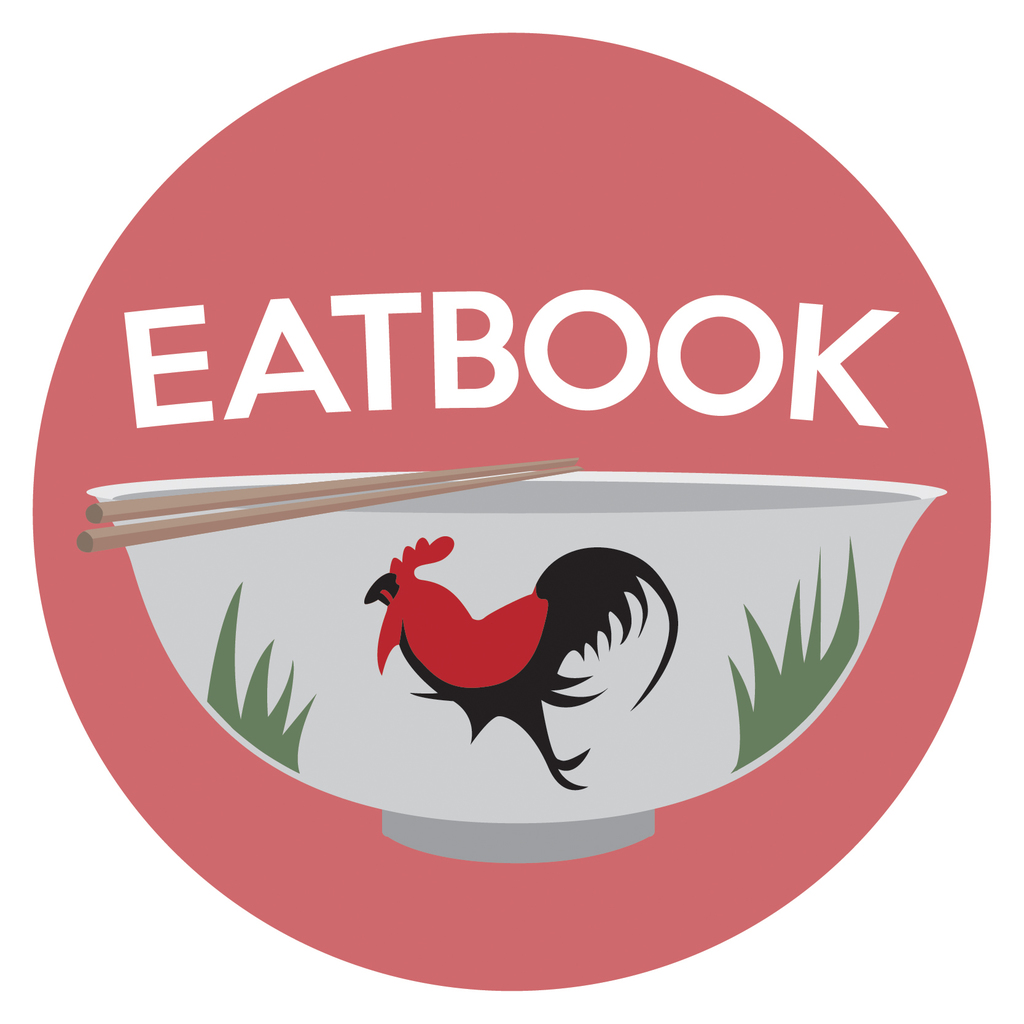 Drop us your email so you won't miss the latest news.