Hor Fun King In Novena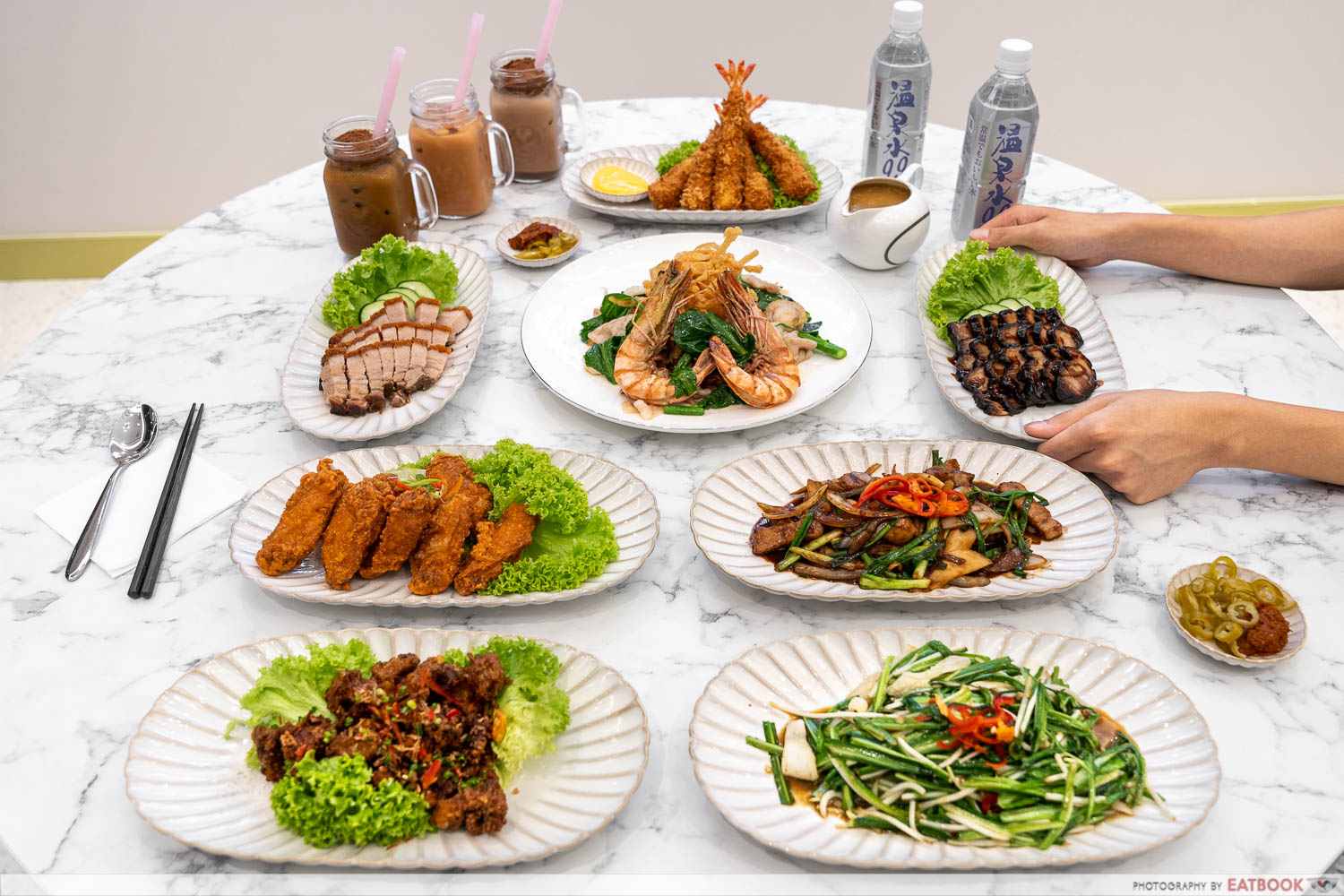 Most of the time, hor fun in restaurants is one of the many dishes offered there, rather than the crowning jewel. Hor Fun King is a rare restaurant that places special emphasis on the noodle dish—so much so that they've created unique spins on it, including Singapore's first crispy hor fun.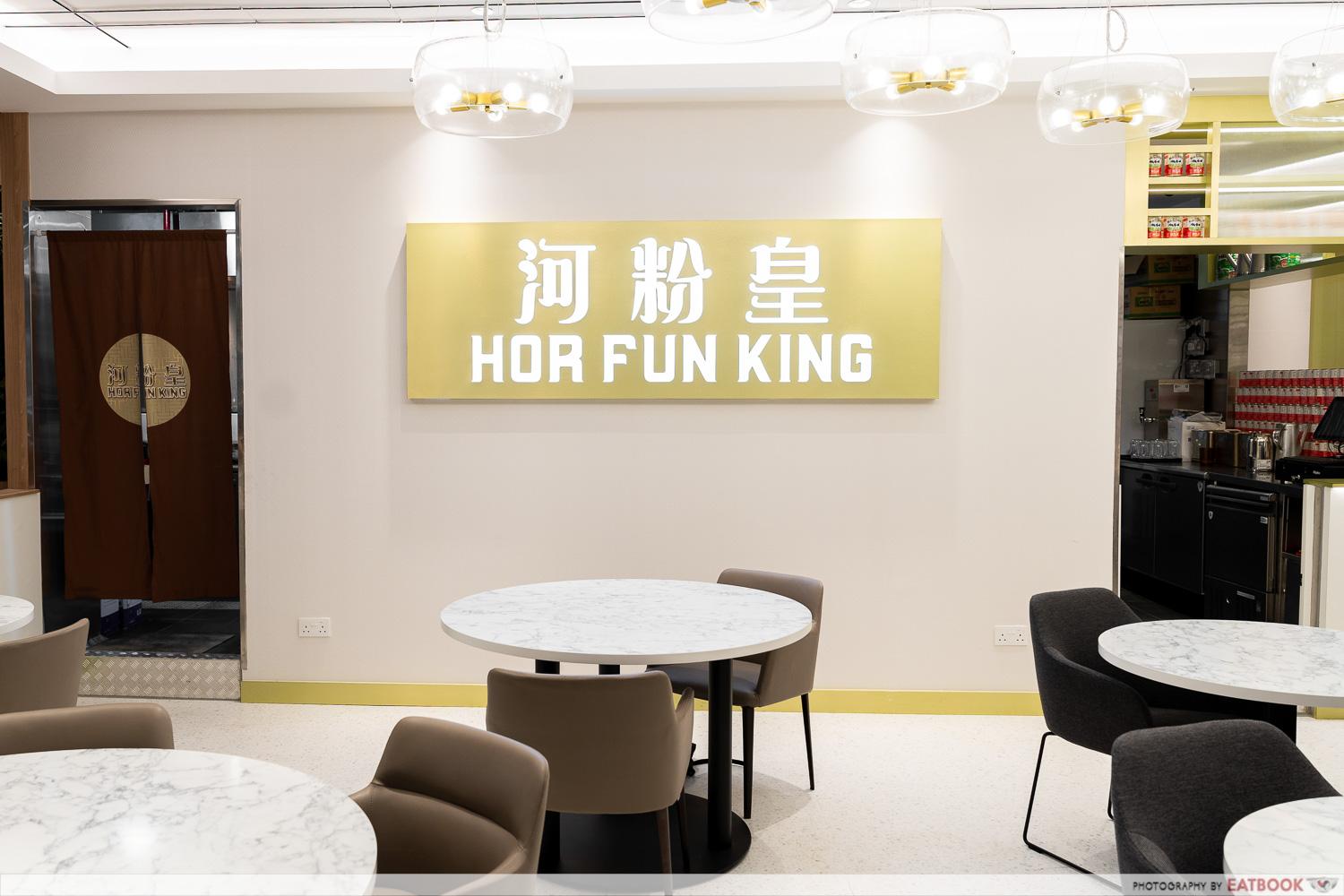 As fans of the dish ourselves, we headed down to this newly-opened restaurant in Novena Square 2 to see if the food is as majestic as it sounds.
Yong Chun Wan Ton Noodle Review: Old-School Wonton Mee And Handmade Dumpling Soup For $3 At Bukit Merah
Food at Hor Fun King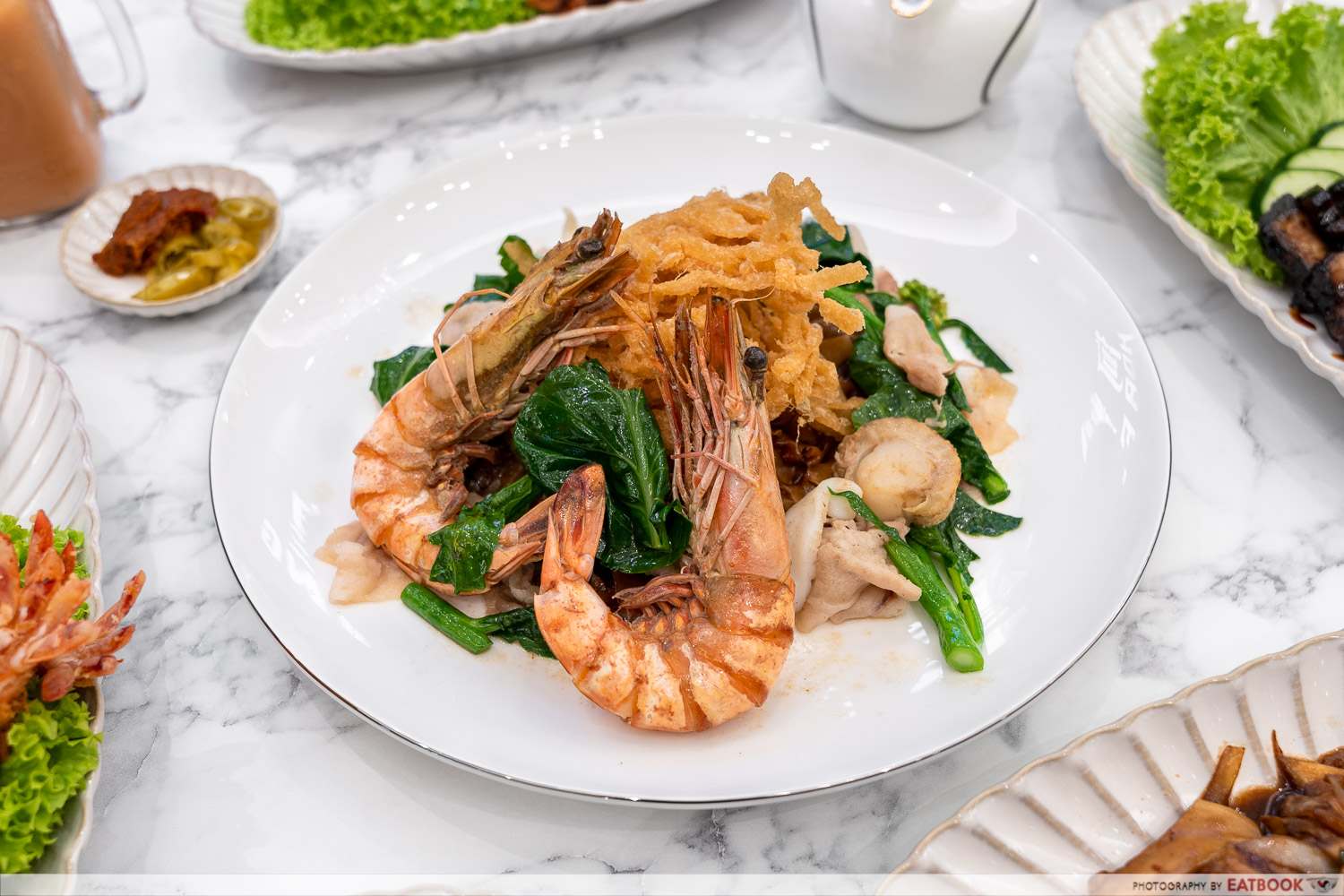 While most hor fun arrives looking like a goopy—but often delicious—mess, the Signature Hor Fun King ($38.90++) was all grace and charm. A mound of brown hor fun noodles was joined by green vegetables, grey slices of Iberico pork, and two chunky prawns. Scallops and sotong were scattered throughout, while golden pieces of deep-fried hor fun crowned the dish.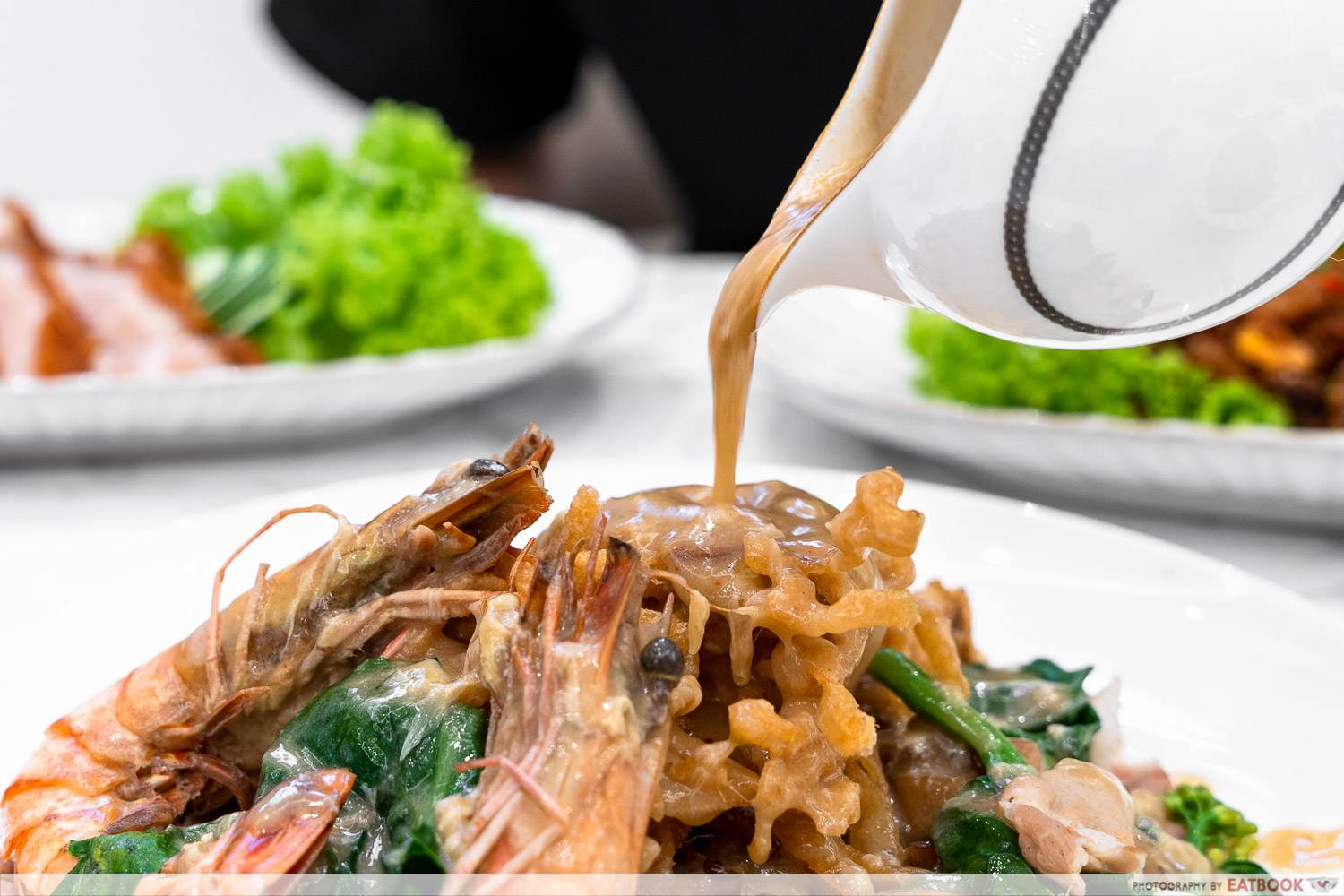 But it's not hor fun without the viscous sauce, so we poured the Iberico pork bone seafood broth—said to be simmered for over 36 hours with premium ingredients—all over the dish.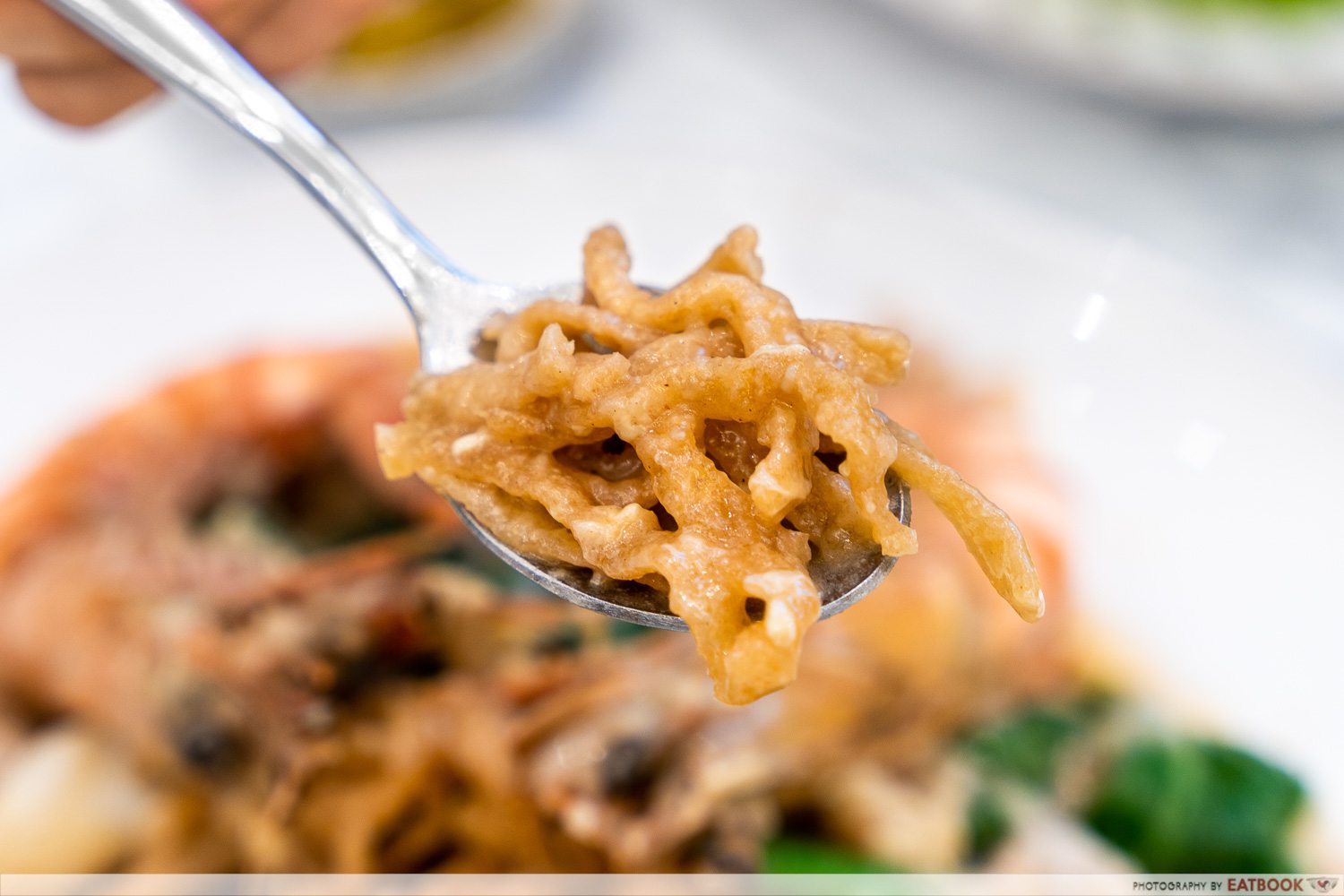 The first element we had to try was, of course, the deep-fried hor fun noodles. And what a delight they were. Crispy and filled with wok hei flavour, these noodle bits were made even better by the fragrant, umami-laden broth.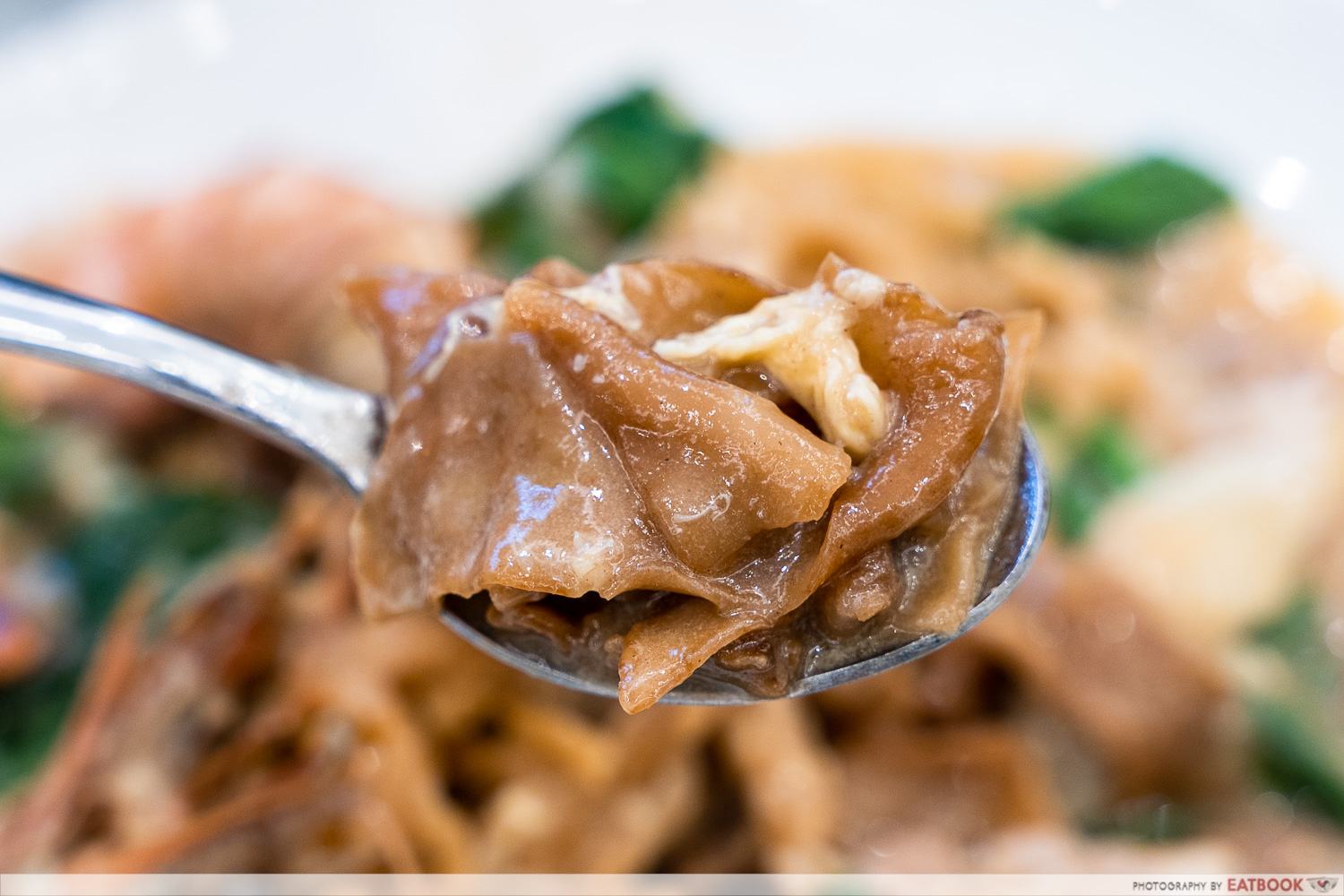 While the regular noodles weren't nearly as exciting as the fried bits, they nevertheless made for a good plate of hor fun, especially with their smooth texture and smoky notes. Once again, the collagen-rich broth enhanced each mouthful, and in this instance its nutty flavour—courtesy of the acorn-fed Iberico pork—was more noticeable.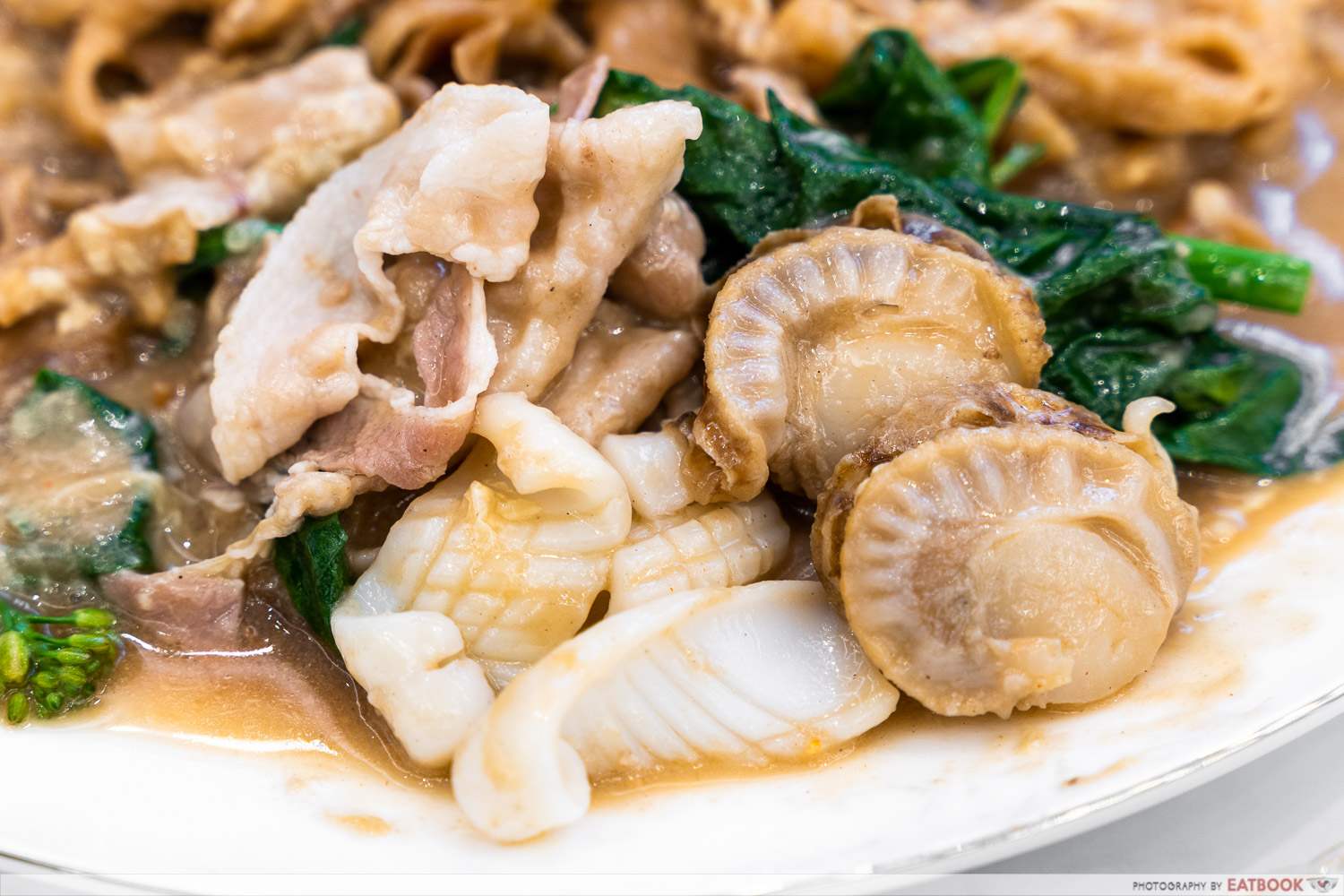 As compared to the pork pieces that one usually finds in their hor fun, the Iberico pork slices in Hor Fun King's rendition were more tender and moreish. The sotong and scallops were also perfectly cooked, while the chye sim added some crunchiness.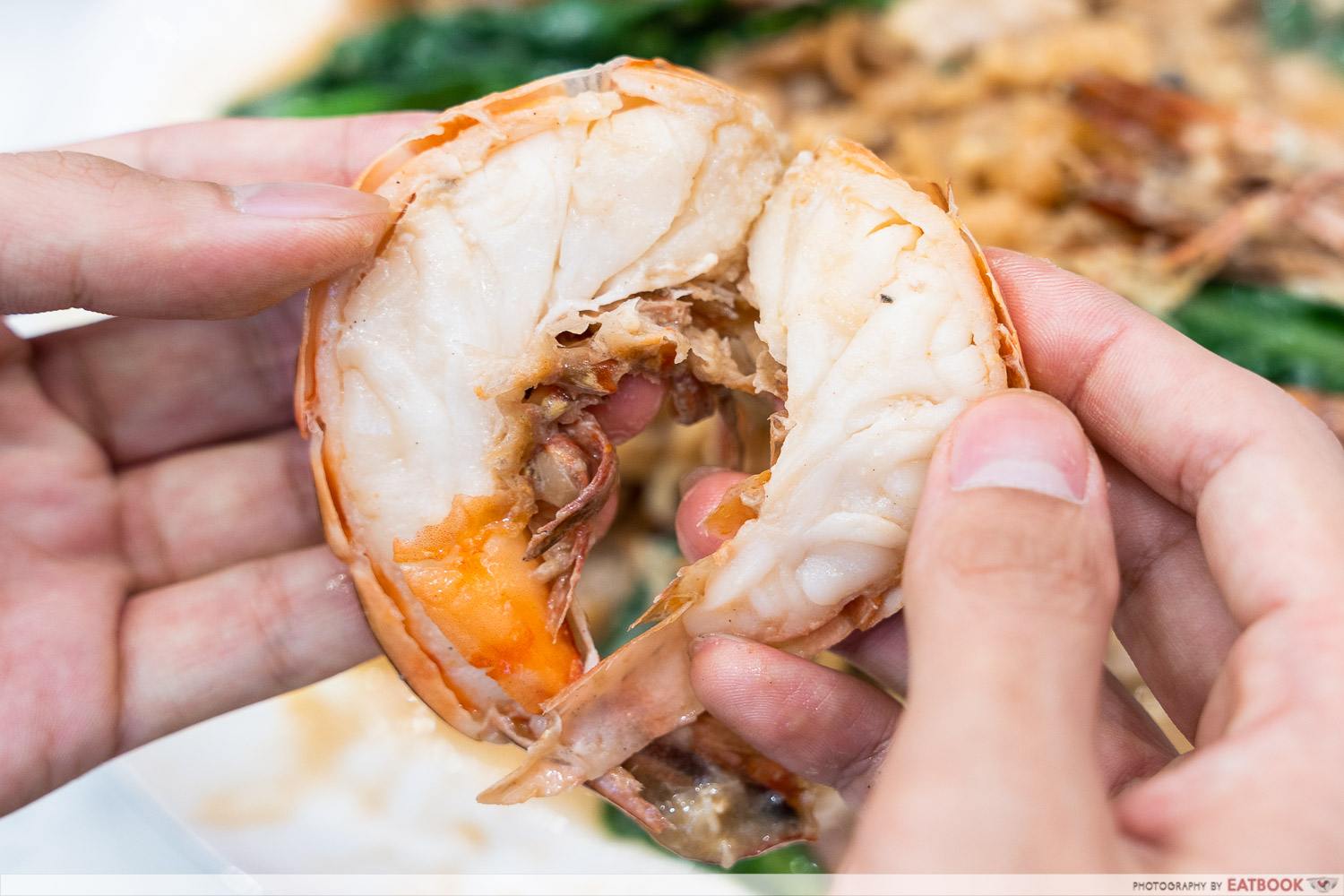 Finally, the large prawns were fresh, juicy, and kindly sliced into half for easy consumption. With its quality ingredients and delectable noodles, the Signature Hor Fun King certainly lives up to its name.
If you're looking to order hor fun in smaller portions, there's also the $8.90++ Pork Collar Hor Fun, which is suitable for one.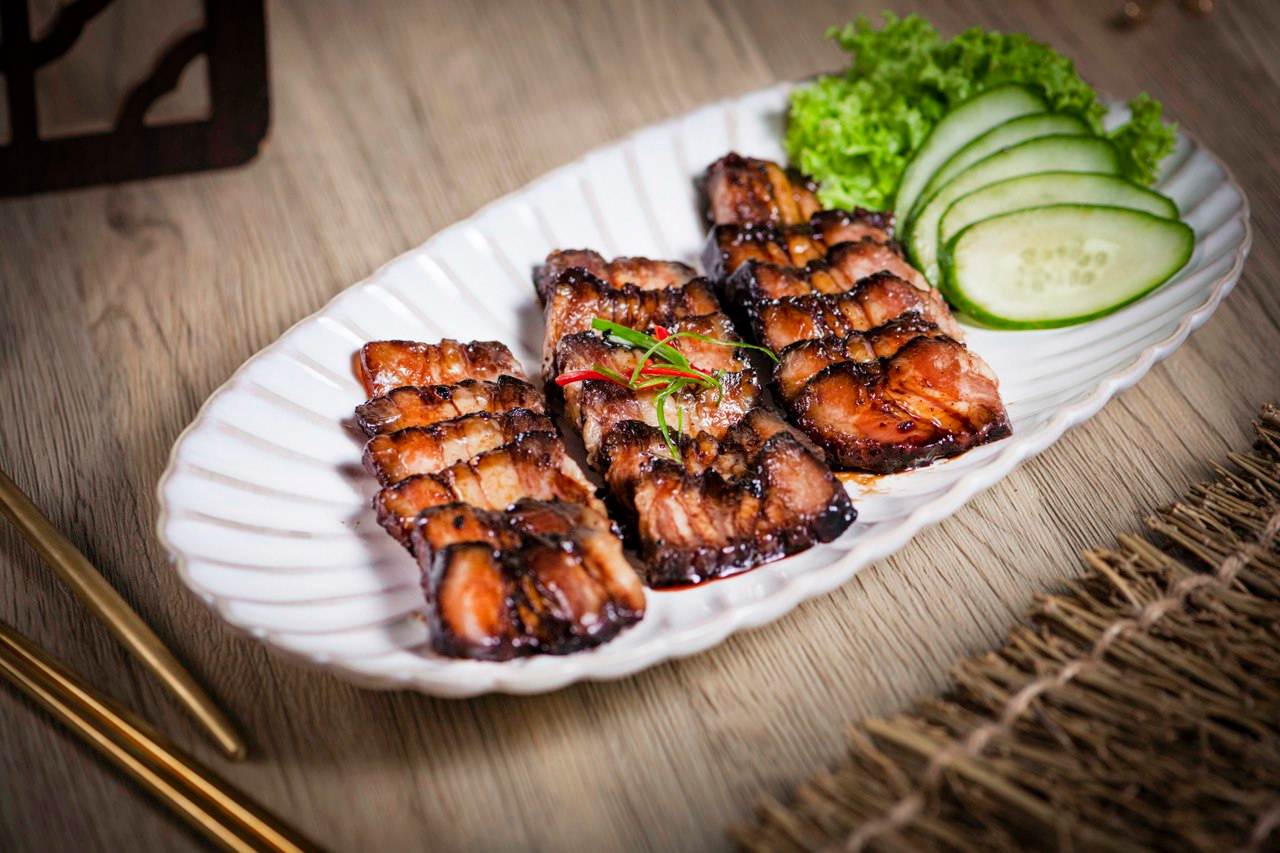 Image credit: @horfunkingsg
There are plenty of side dishes you can order here, but we'll focus on two of our favourites. The succulent Iberico Pork Belly Char Siew ($16++) was one of them.
The use of Iberico pork here meant that while each slice had a high fat content, it was also super flavourful. And thanks to the sweet-savoury glazing, these nicely caramelised pieces of char siew were a joy to eat.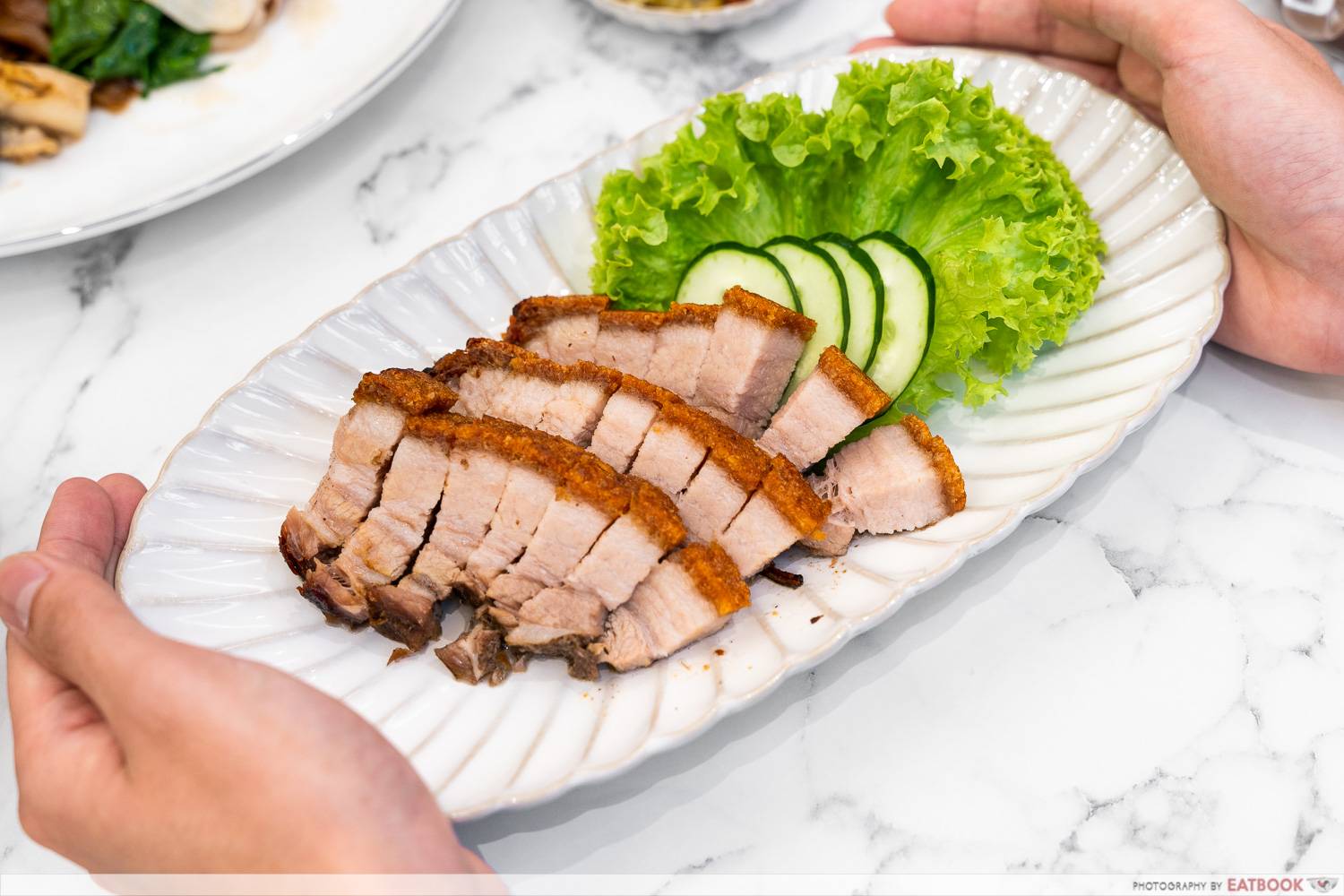 Both the Iberico Pork Belly Char Siew and our next dish, the Roasted Chestnut Pork ($16++), are freshly made at the outlet. That's perhaps one of the reasons why the latter was almost as impressive as the former.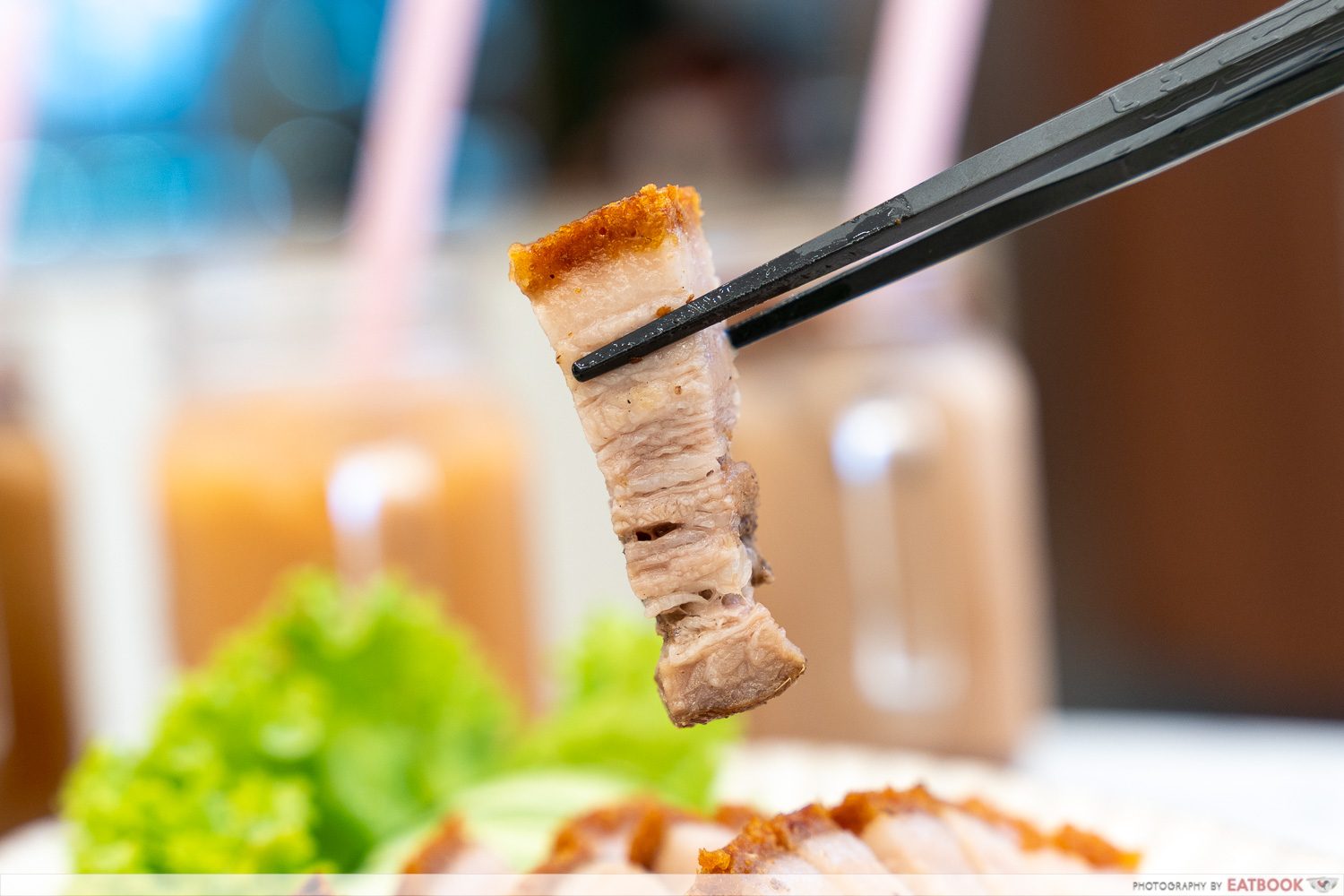 The chestnut-fed pigs that the restaurant uses for this dish yielded great results. Each chunky piece of roast pork was juicy and aromatic, with a thick and golden skin that was remarkably crispy. Admittedly, it does get gelak, and its fattiness may be an issue for the health-conscious. Hor Fun King, however, tells us that chestnut pork contains more healthy fat than regular pork—the pigs' chestnut diet leads to fat that is high in nutrients.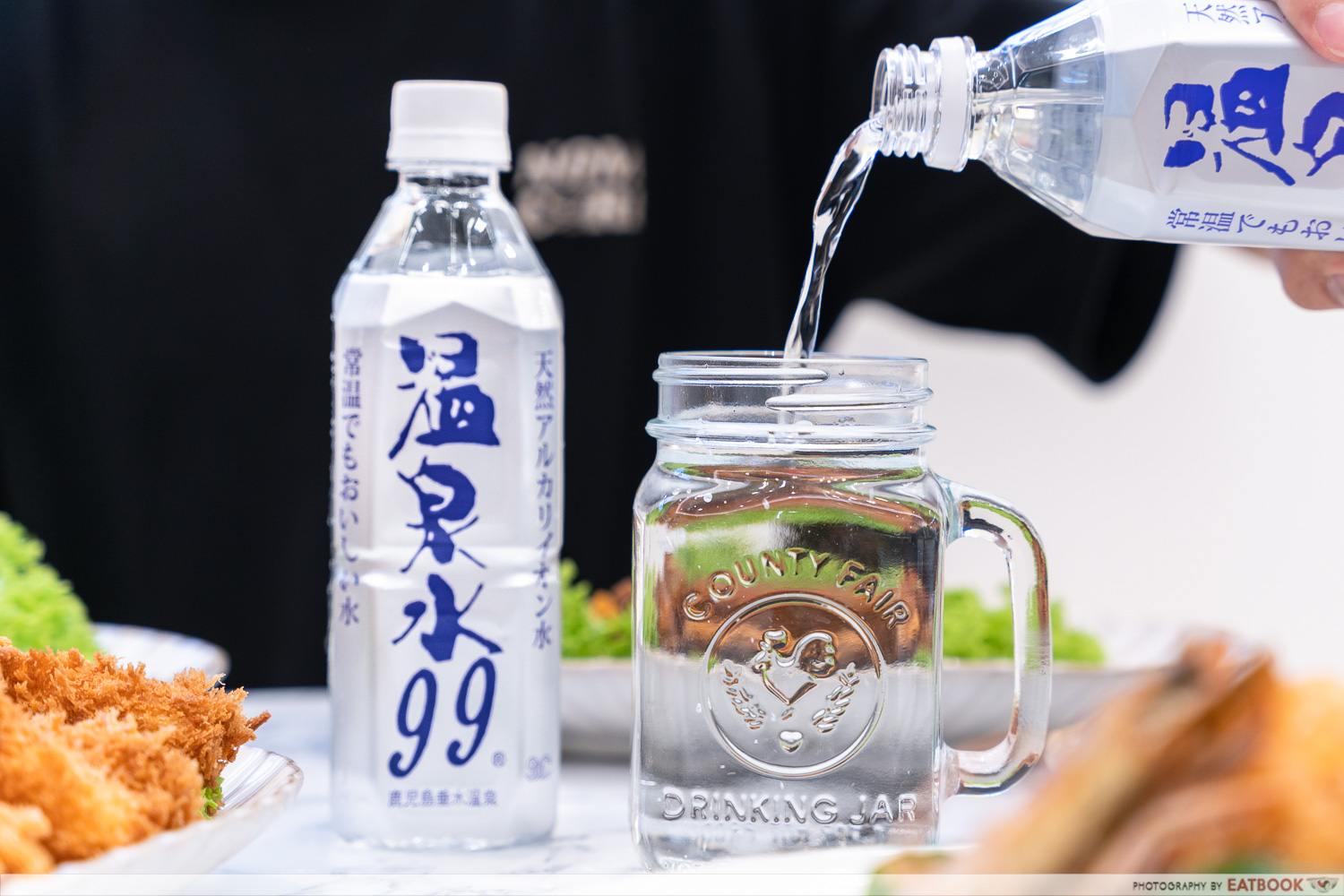 For drinks, there's a decent variety at the eatery, ranging from Iced HK Milk Tea ($3.50++) to Iced Milo Dinosaur ($4.50++). What's interesting about them is that they're all made with Onsensui, which is hot spring water from Japan with a PH of 9.9. With a taste that's better than regular water, and with a few health benefits to boot, the Onsensui can also be purchased in bottled form for $4++.
Ambience at Hor Fun King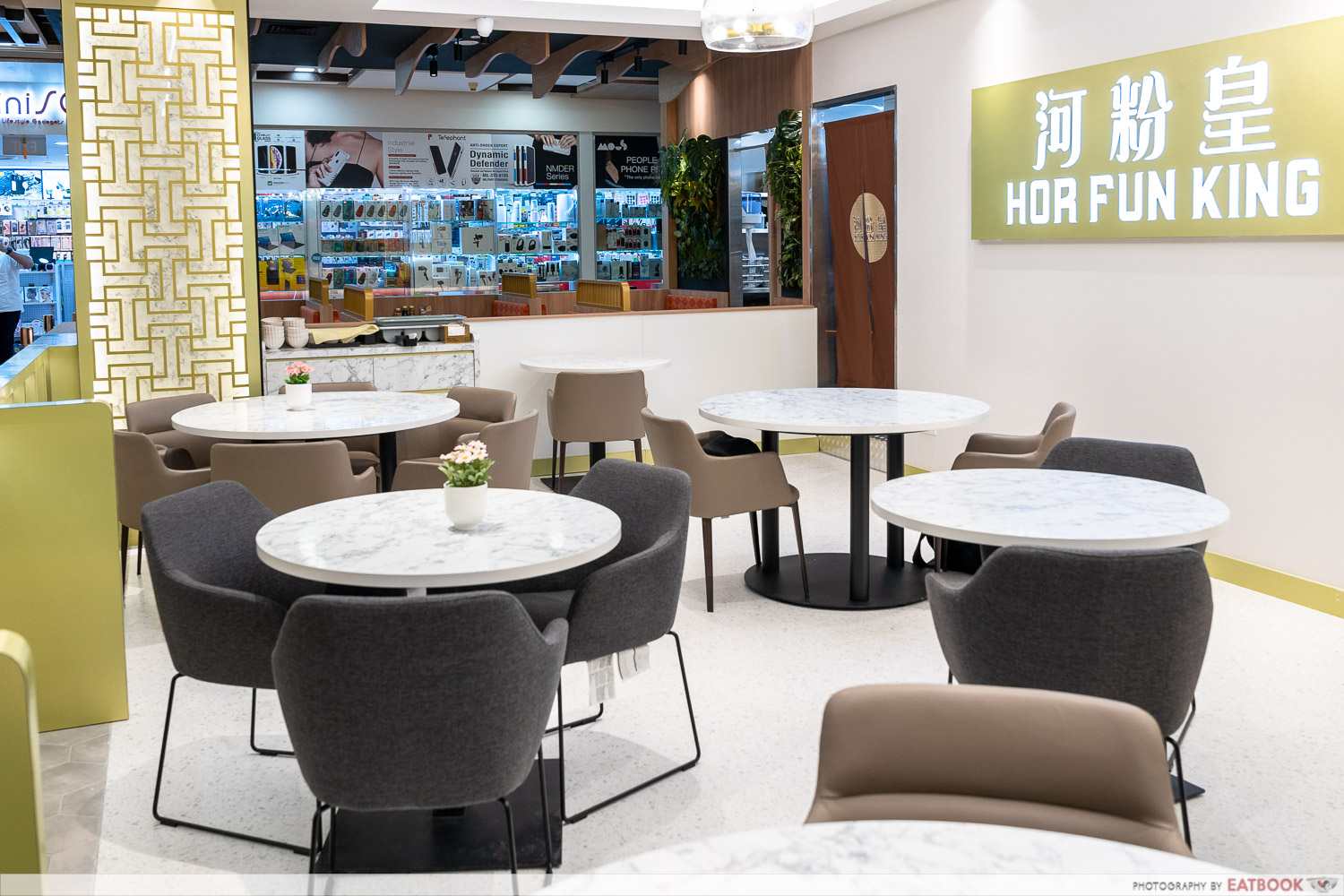 With its gold and white colour scheme, and radiant ceiling lights, the restaurant's interior looks somewhat regal, while still having the functional furnishing for comfort. It's not the largest restaurant around, but it's spacious enough to ensure that your dining experience is uninhibited.
Hor Fun King, located in Square 2 Novena, is directly accessible via Novena MRT Station.
The verdict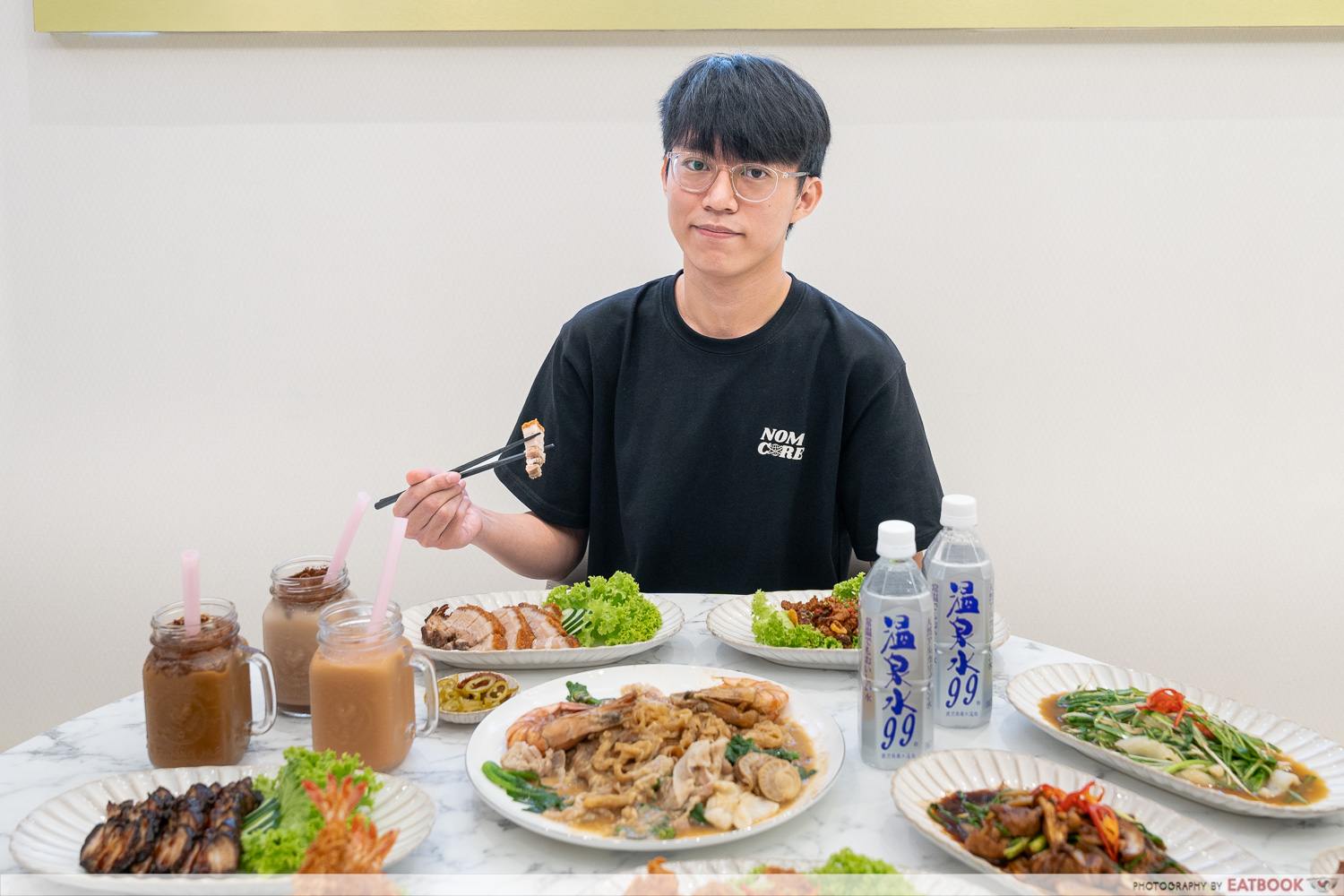 Naming yourself the "king" of anything naturally brings lofty expectations, but Hor Fun King put forth a convincing claim with their stellar hor fun and side dishes. This is a restaurant I'd recommend to fans of the noodle dish.
Address: 10 Sinaran Drive, #03-66, Square 2, Singapore 307506
Opening hours: Sun-Thurs 11:30am to 9:30pm, Fri-Sat 11:30am to 10pm
Website
Hor Fun King is not a halal-certified eatery.
Photos taken by Tanya Tham.
This post is brought to you by Hor Fun King.
Hor Fun King Review: SG's First Crispy Hor Fun With 36-Hour Iberico Pork Bone Seafood Broth In Novena
Hor Fun King Review: SG's First Crispy Hor Fun With 36-Hour Iberico Pork Bone Seafood Broth In Novena -

7.5/10
Summary
Pros 
– Signature Hor Fun King tasted great and was full of premium ingredients
– Iberico Pork Belly Char Siew was really flavourful and tender
– Convenient location
Cons
– Roasted Chestnut Pork was a little jelak
– Prices are on the higher end
Recommended dishes:  Signature Hor Fun King ($38.90++), Iberico Pork Belly Char Siew ($16++), Roasted Chestnut Pork ($16++)
Opening hours: Sun-Thurs 11:30am to 9:30pm, Fri-Sat 11:30am to 10pm
Address: 10 Sinaran Drive, #03-66, Square 2, Singapore 307506