Yong Chun Wan Ton Noodle at Bukit Merah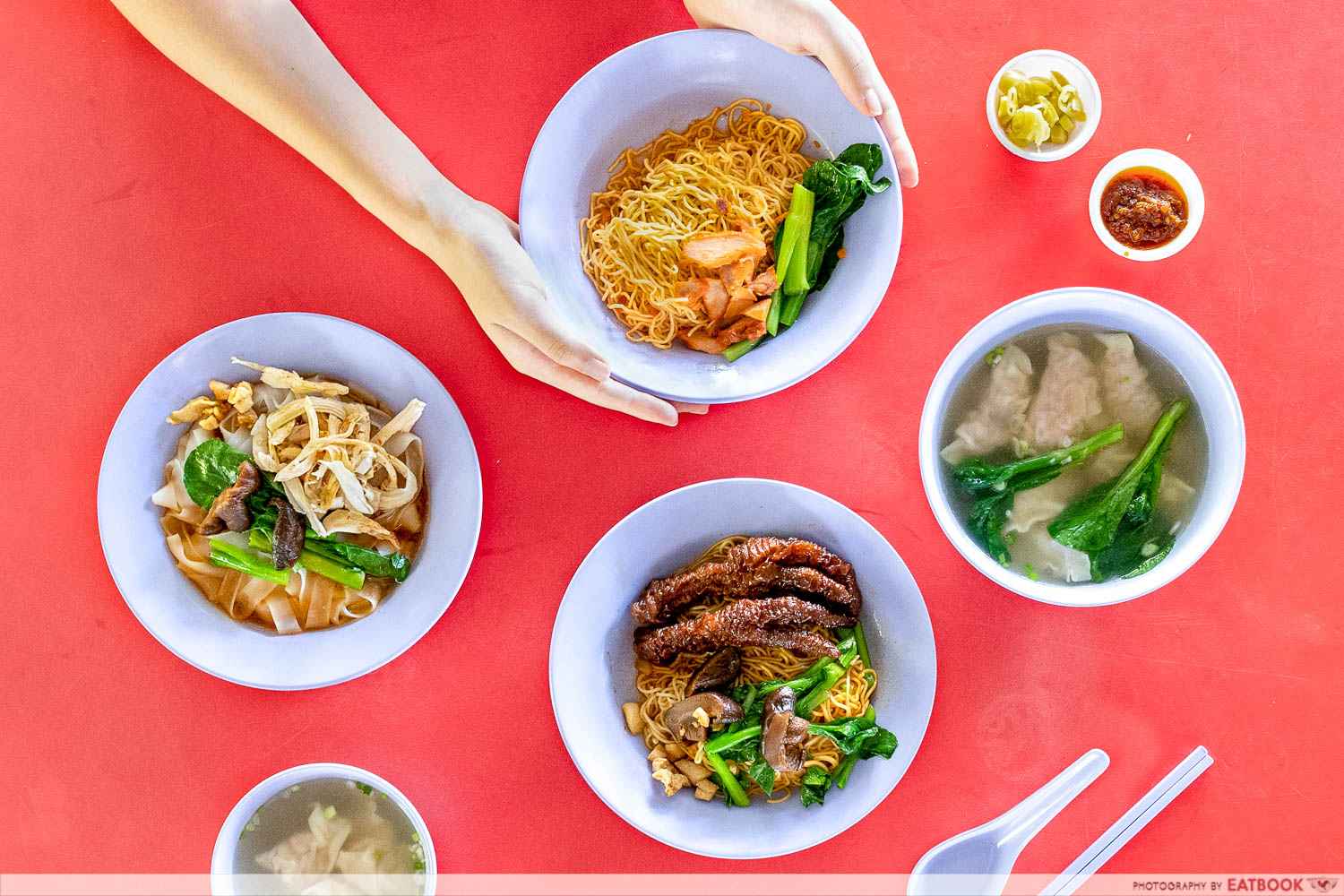 Everyone has that one local dish they always ate as a child, and for me, it was wonton mee.
Kok Kee Wonton Mee has always been my favourite; there's something about their old-school secret recipe sauce that is super nostalgic for me. After hearing about how Yong Chun Wan Ton Noodle is said to serve the same sort of traditional wonton mee I love at only $3, I just had to give them a try.
20 Best Wonton Mee In Singapore, Including XXL, Thai And Truffle Wanton Mee
Food at Yong Chun Wan Ton Noodle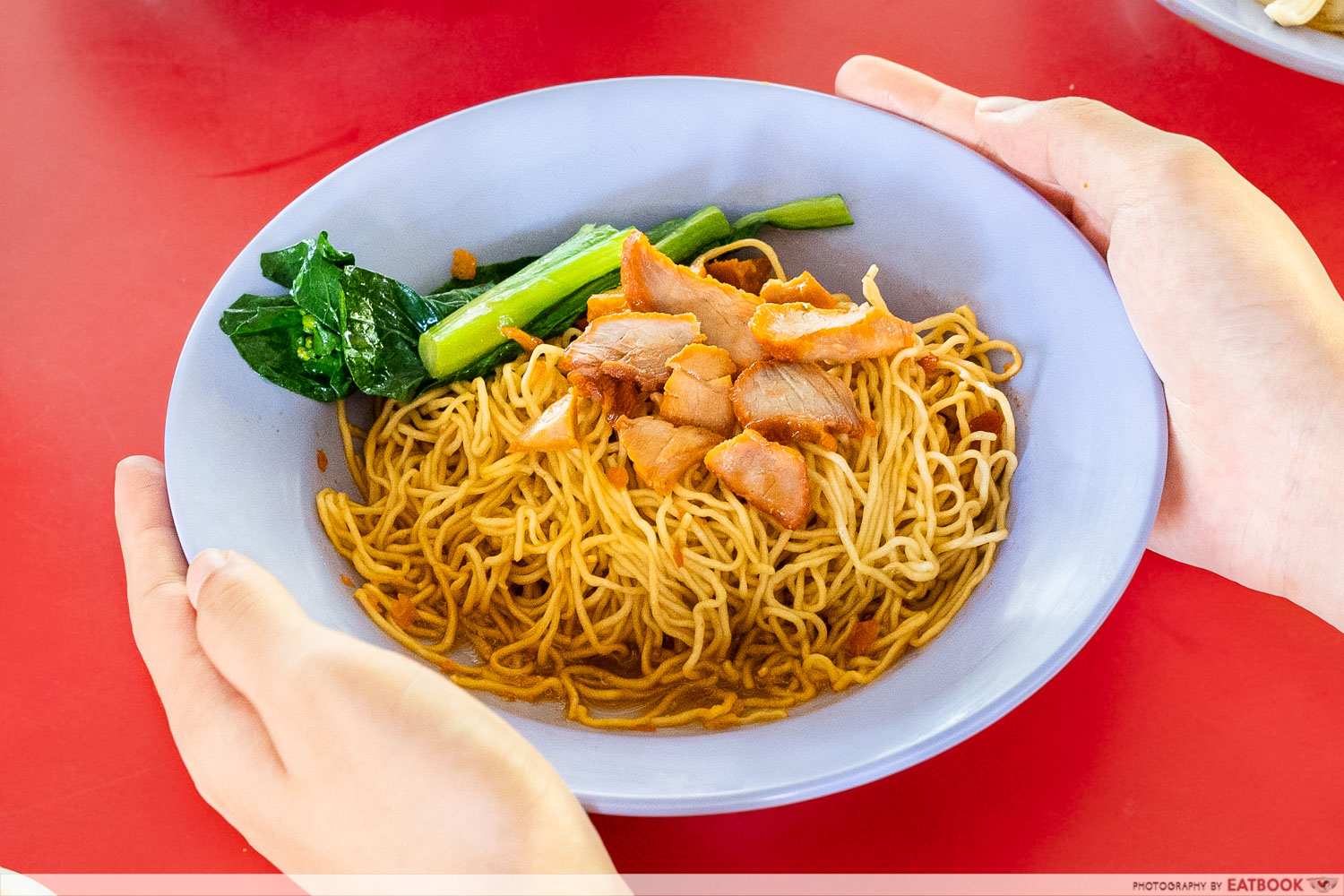 I dove straight for their Wonton Noodle ($3/$4/$5), the very item which I came here for. The thin egg noodles sat messily on the plate, accompanied by the quintessential slices of char siew and vegetables and a bowl of wonton soup on the side.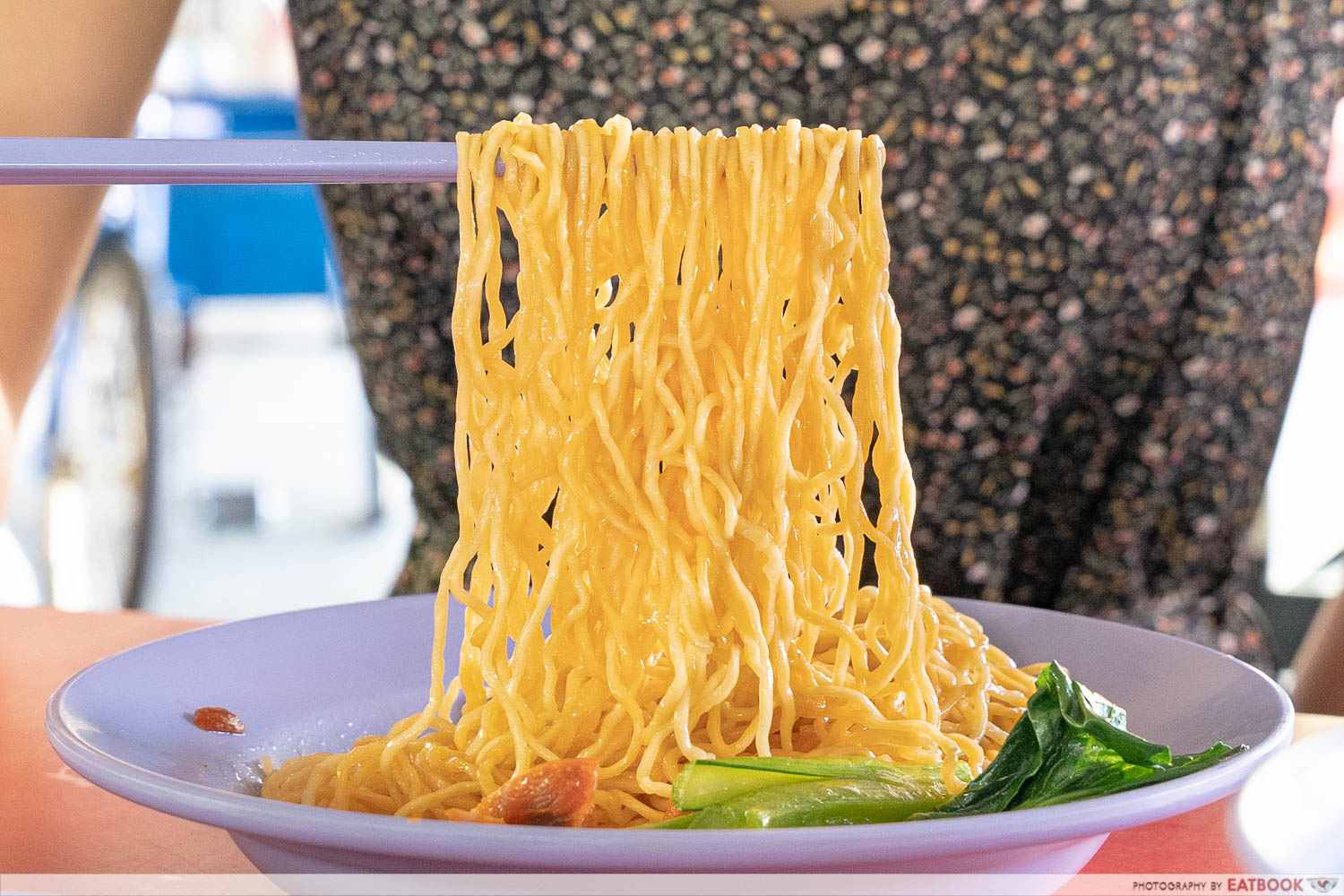 The sauce served here at Yong Chun Wan Ton Noodle is characteristically oily and savoury, and fully coats each strand of the thicker-than-average noodles. However, I do think there is potential for the sauce to be more flavourful and for the noodles to be more springy. It's a decent bowl of wonton mee, though nothing to shout about.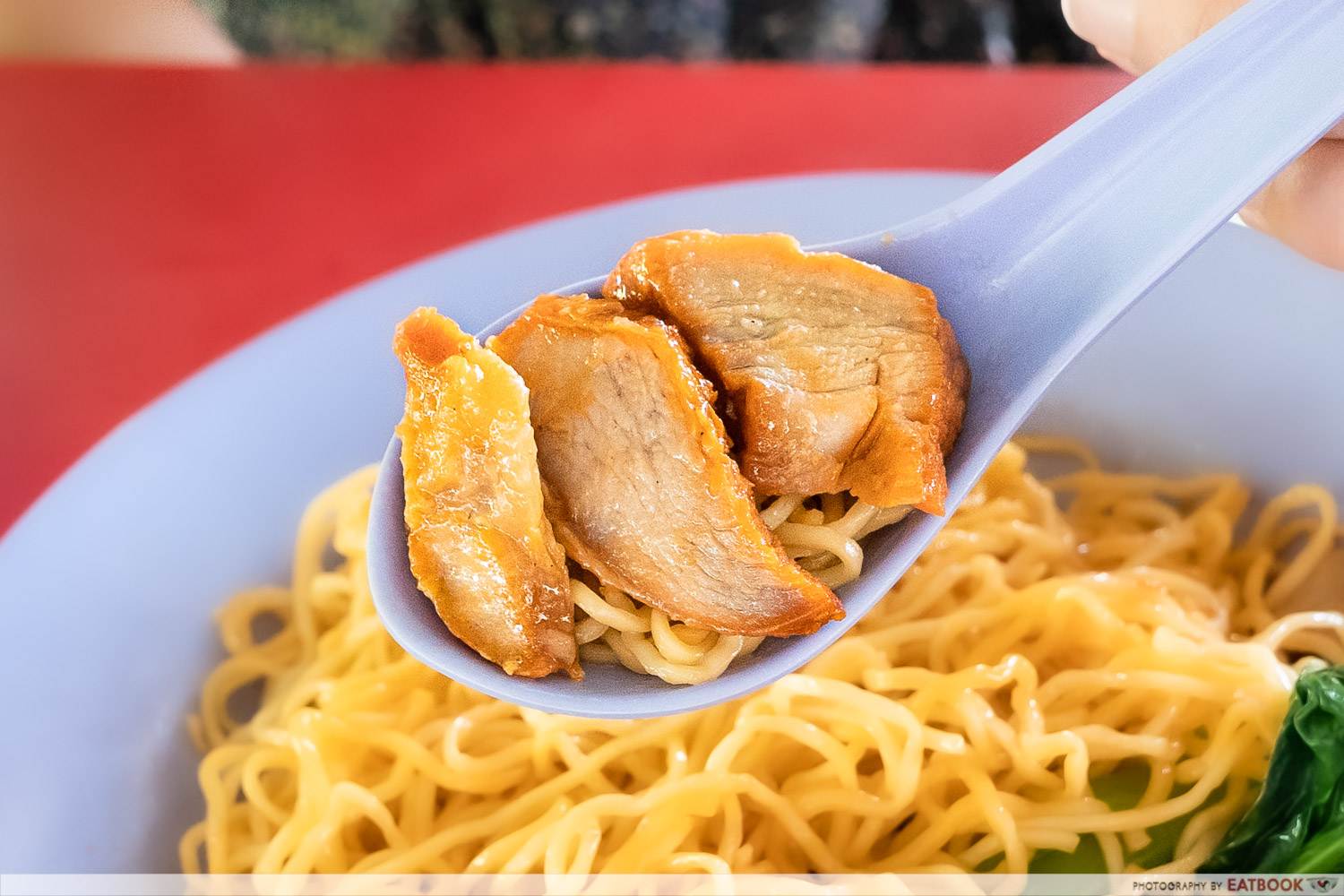 Unlike other wonton mee stalls, Yong Chun Wan Ton Noodle prepares their char siew by cooking it in a wok. The leaner cuts of meat are definitely a healthier choice. I, however, am a fan of fatty char siew with a sticky, caramelised exterior, which isn't what you'll get here. The red slices in this wonton mee were sweet and thick, albeit a little dry.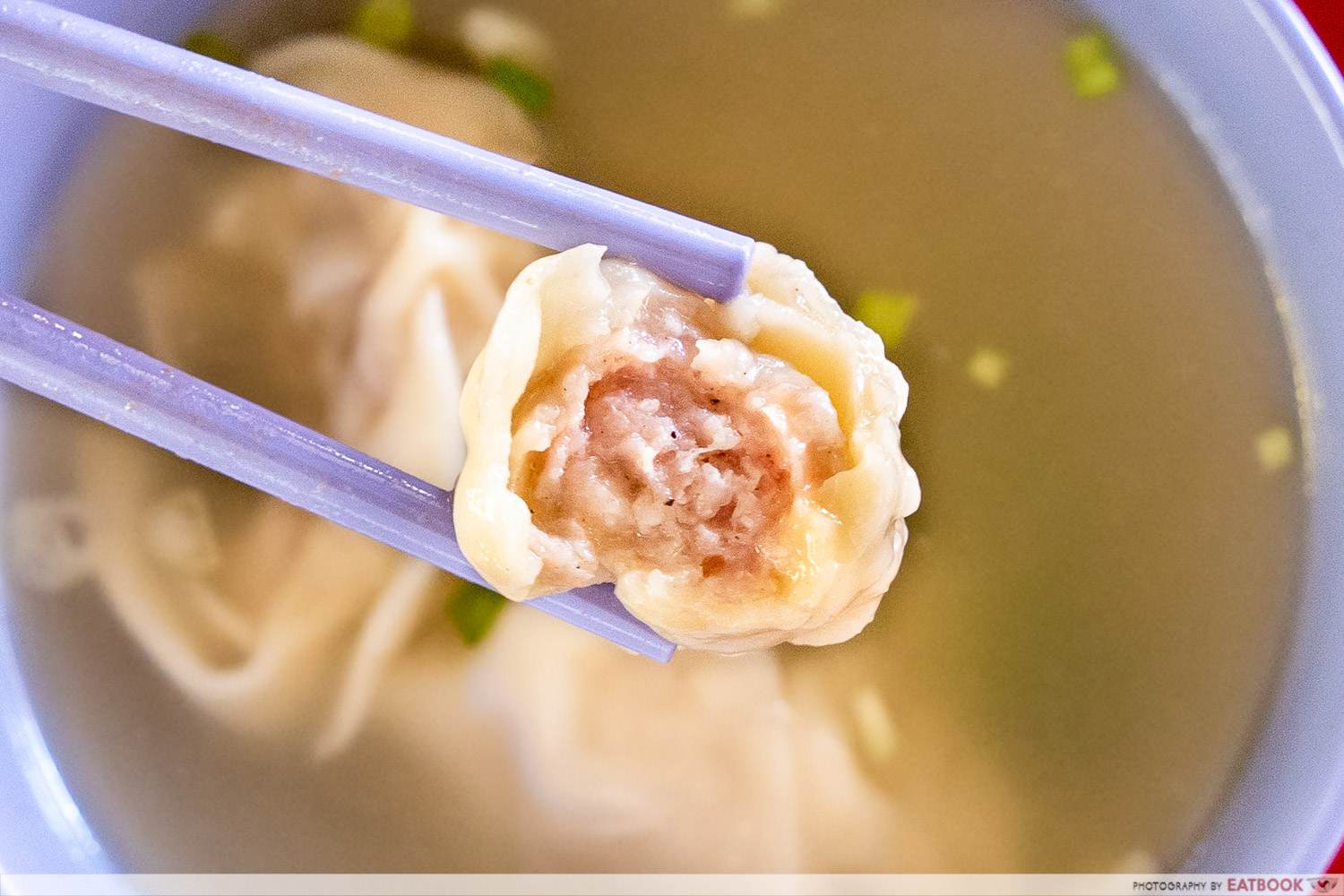 While the wonton at Yong Chun were meaty and delicious, they paled in comparison to the dumplings sold at this stall.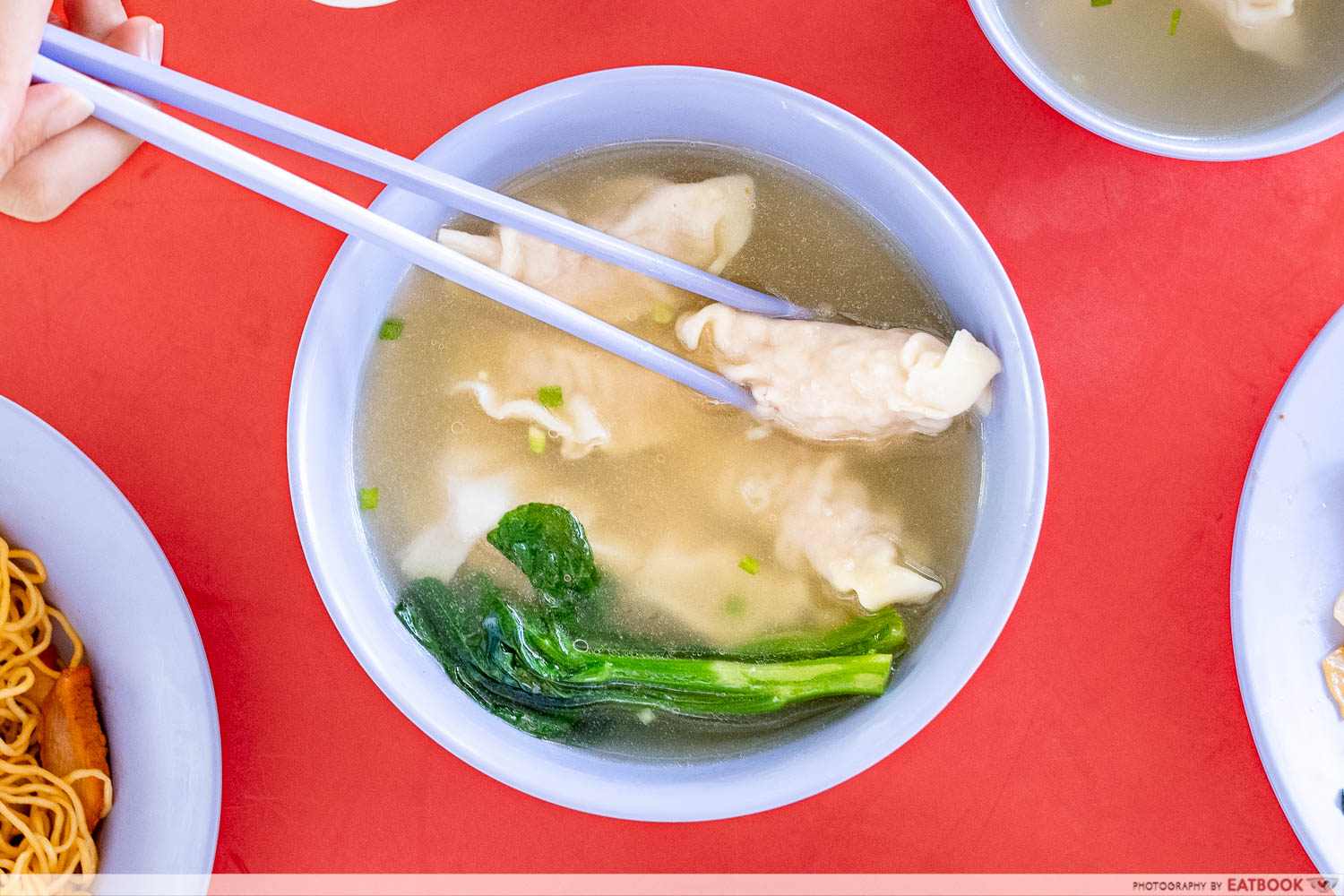 The addition of water chestnut into the latter made a world of a difference to these shui jiao, which we got in our order of their Dumpling Soup ($3/$4/$5).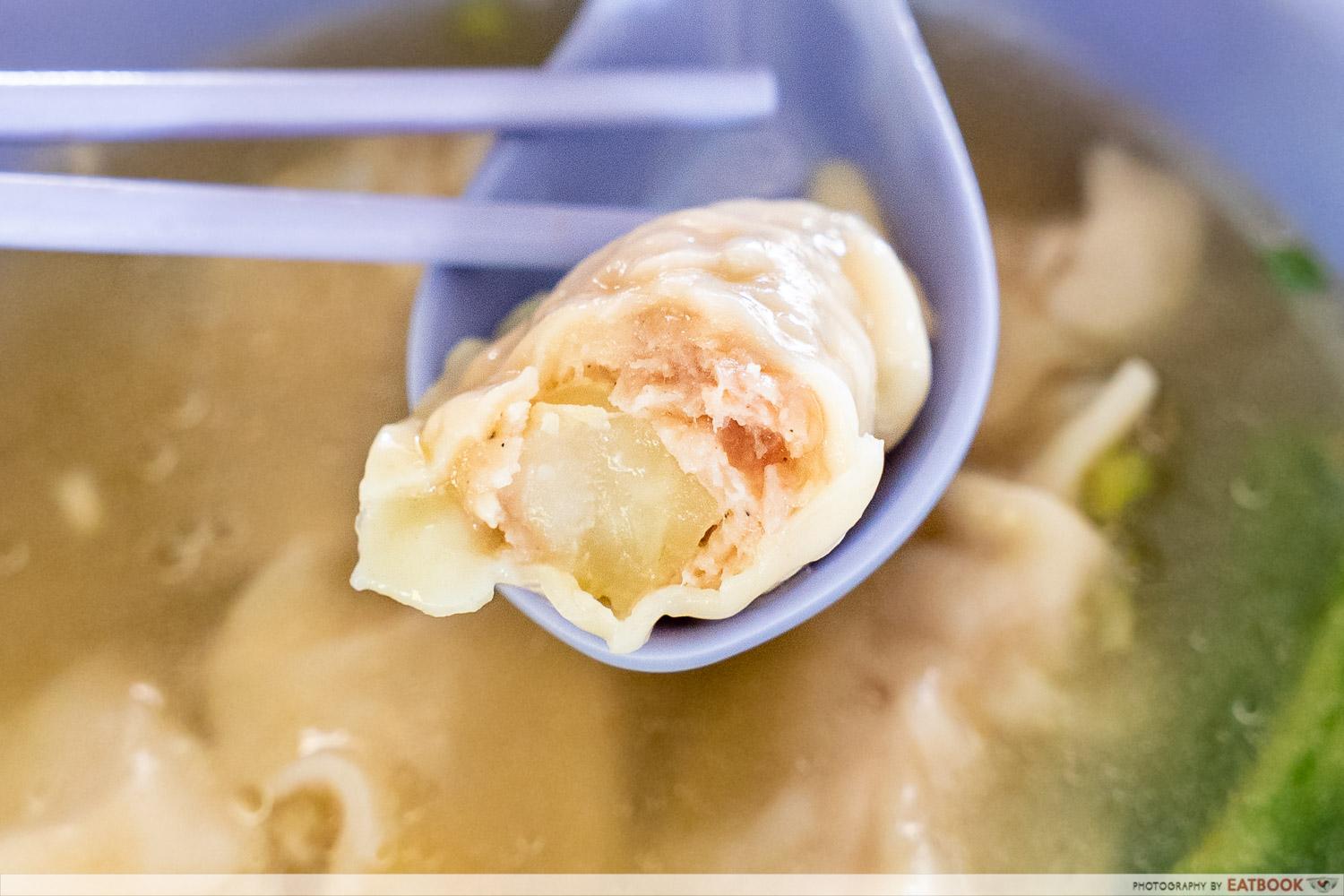 Biting into one of their dumplings caught me off guard, in a good way. The pieces of water chestnut within were ultra crunchy, and when eaten together with the minced pork, made for an appetising side.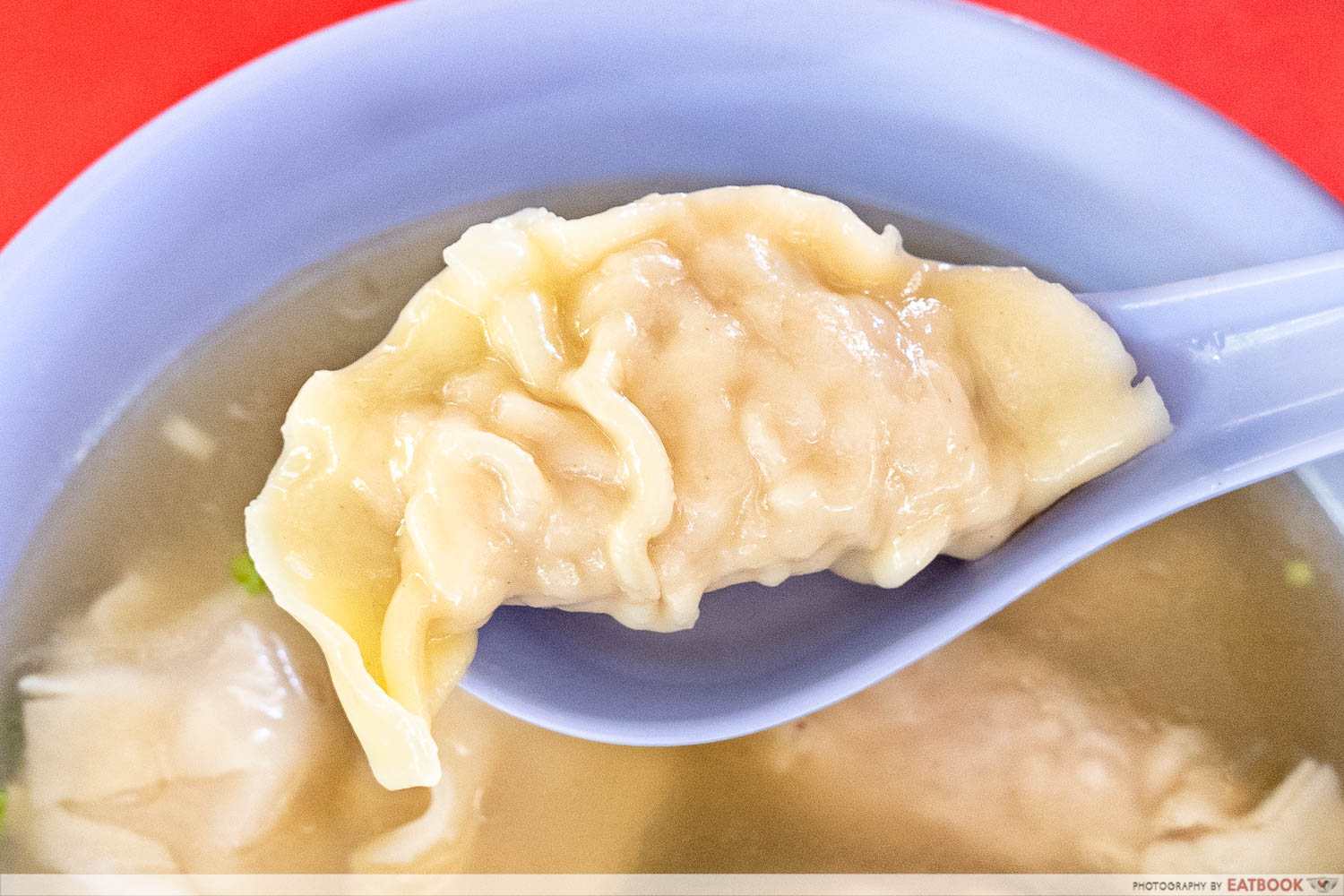 I appreciated the thinness of the dumpling skin as well. It was slippery and smooth, and made the dumpling a delight to slurp up.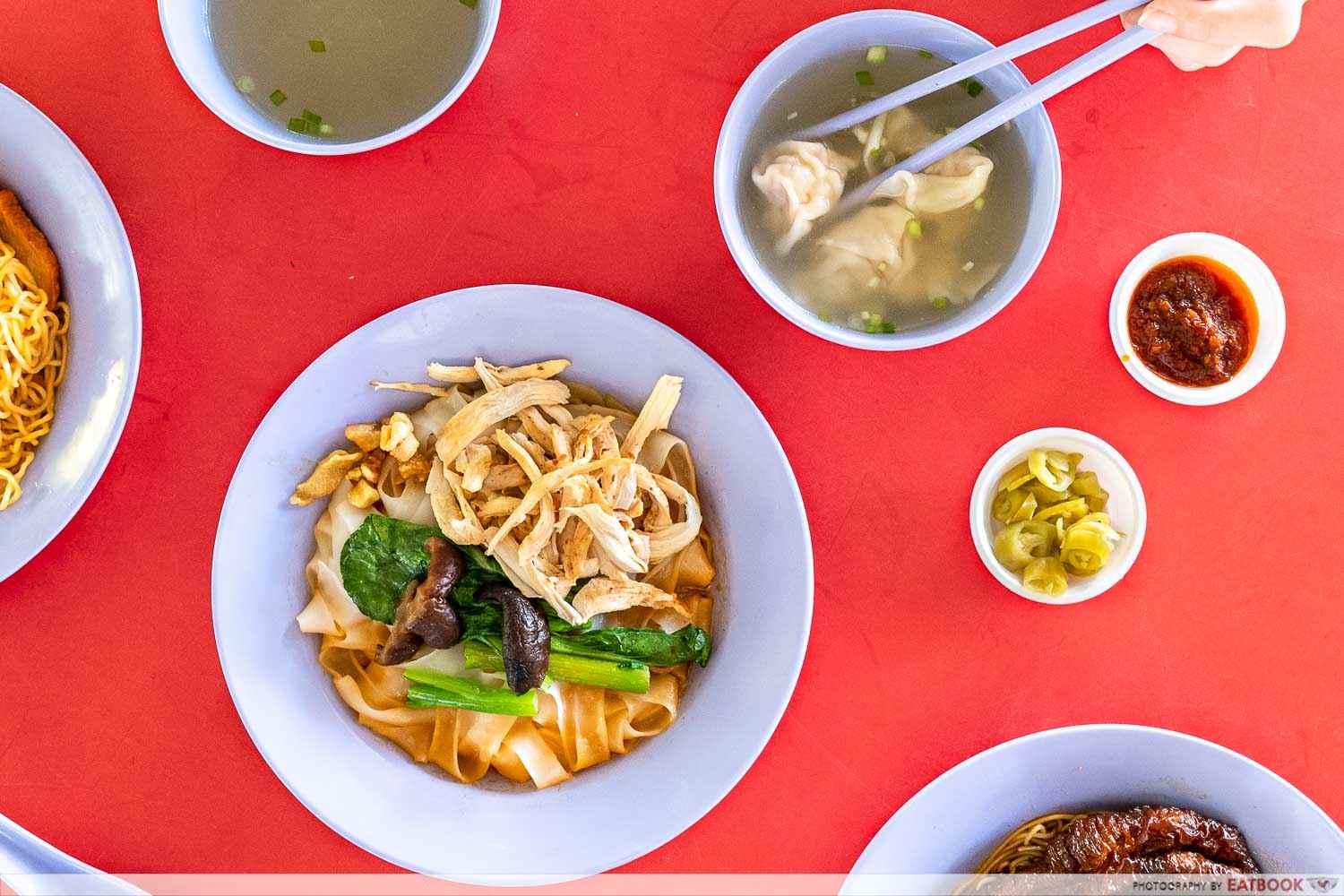 We also decided to go for a different type of noodle with the Shredded Chicken Hor Fun ($3/$4/$5).
I might be slightly biased towards hor fun, but I enjoyed the sauce with hor fun more than the egg noodles. The flat rice noodles were much better at soaking up all of the sauce's goodness, evidenced by its slightly stained colour.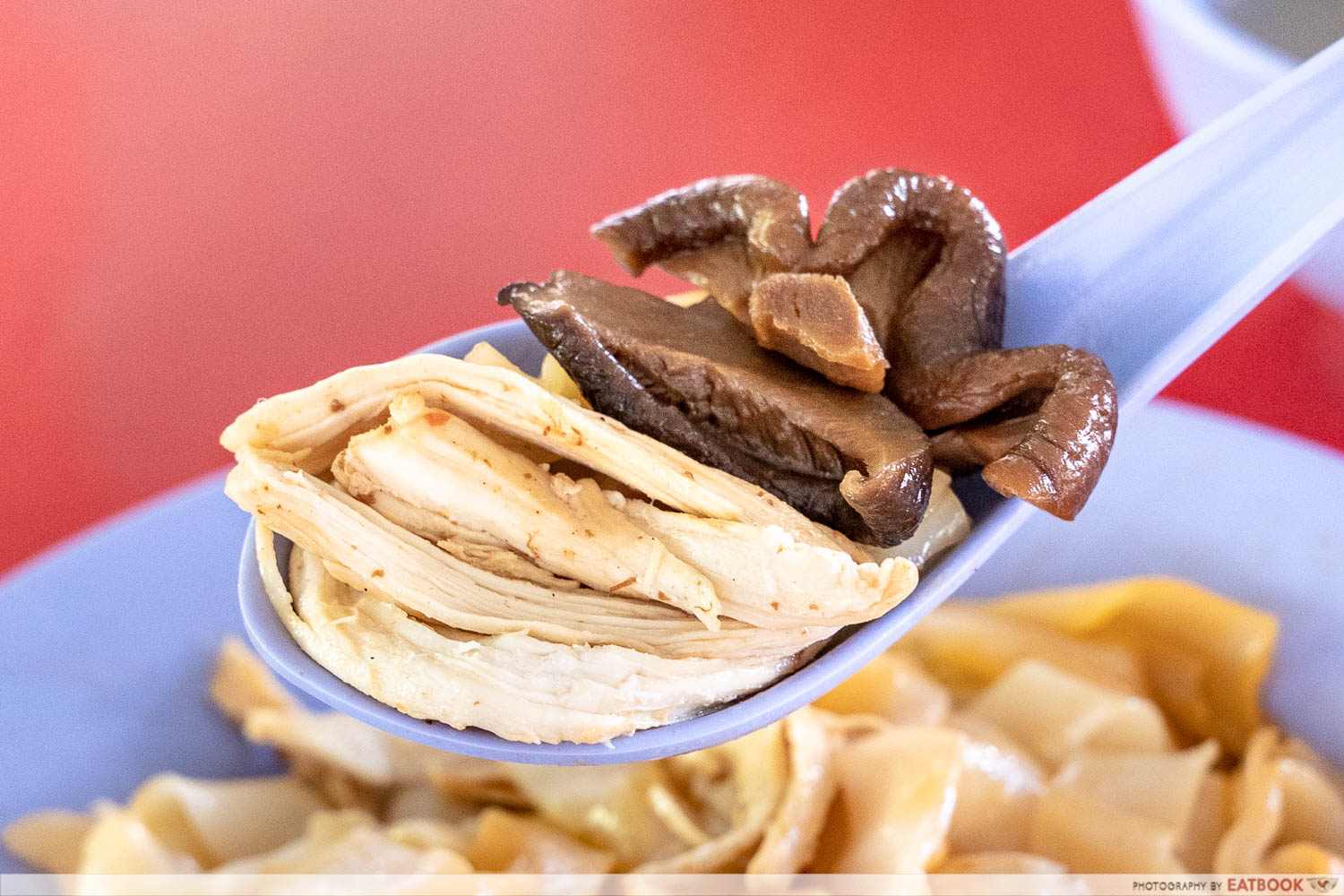 Though the shredded chicken and mushroom were tasty and contributed contrasting textures to the dish, I would say the star of this dish is still the hor fun.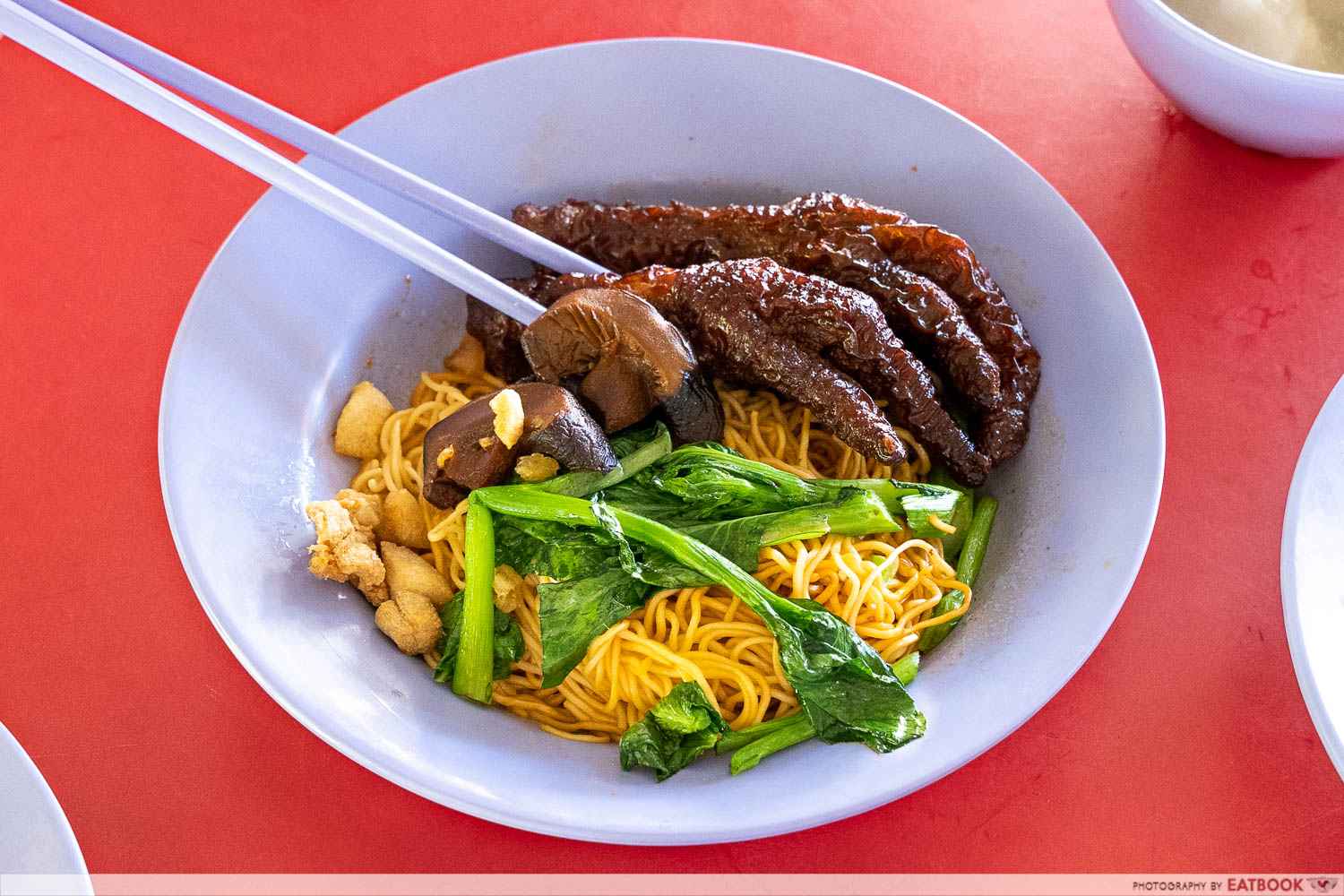 The last item that we tried was the Chicken Feet Noodle ($3.50/$4.50). Admittedly, I'm not the biggest fan of chicken feet, but I decided to bite the bullet, get over my apprehension, and give it a try.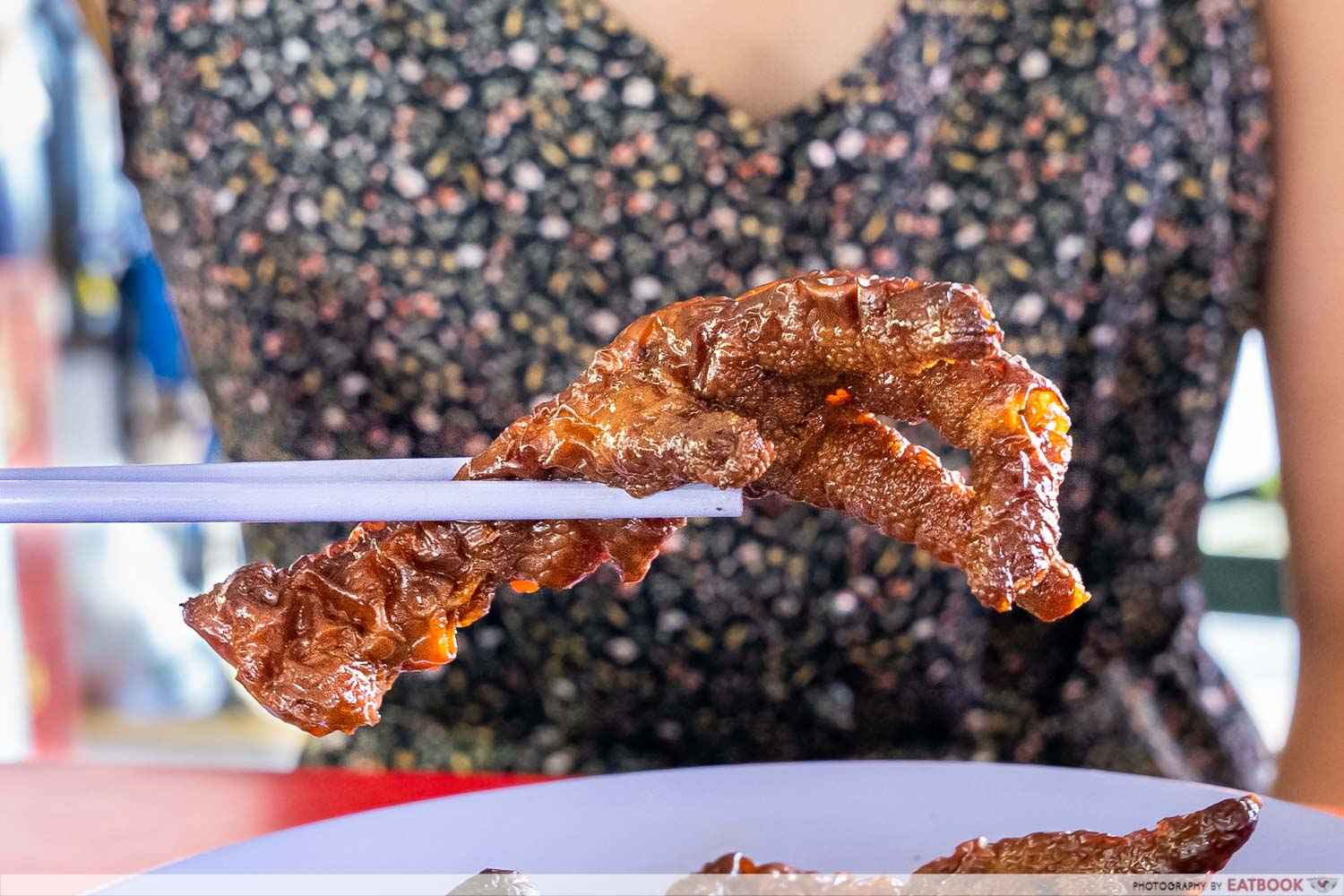 Unfortunately, I'm not sure I've found a way to overcome my initial stance on chicken feet, as I still can't fully appreciate its bony nature. However, I will admit that it was incredibly flavourful.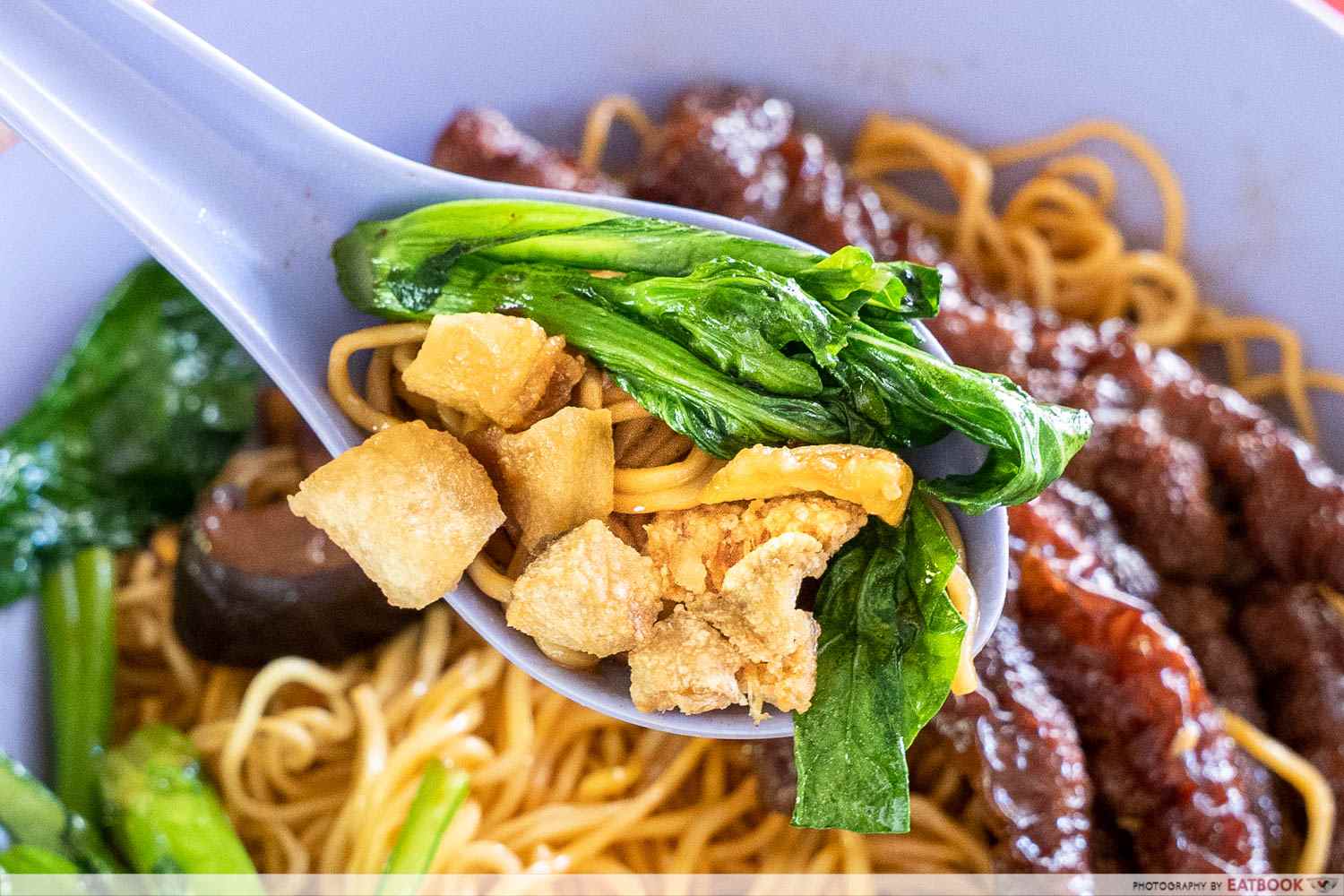 I liked the addition of crispy pork lard too, which added a familiar touch of savouriness, which I missed in the Wonton Noodles.
Ambience at Yong Chun Wan Ton Noodle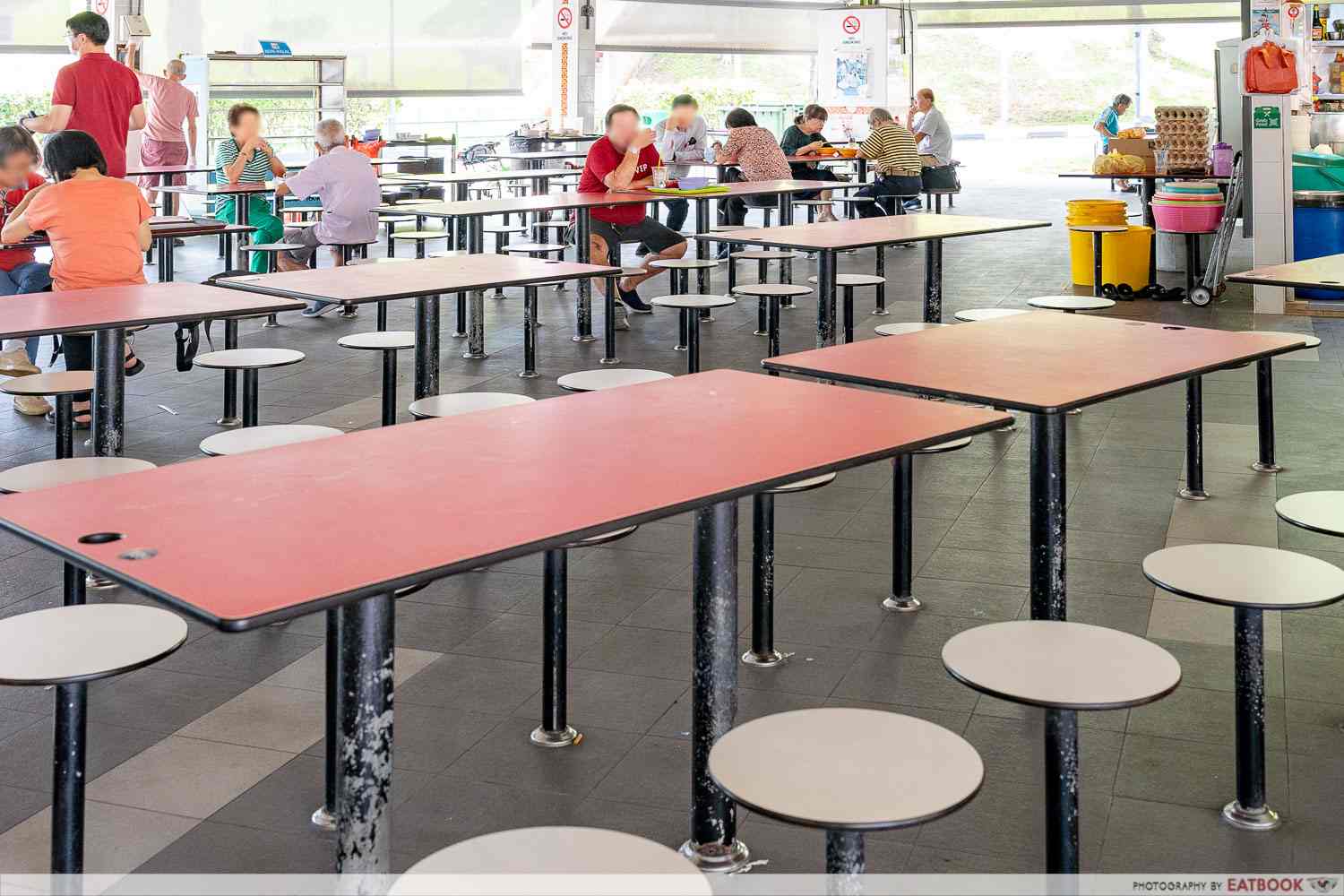 Bukit Merah View Hawker Centre is nine minutes by bus from Redhill MRT Station, or three stops and a short walk. Otherwise, it's a nine-minute walk from Tiong Bahru MRT Station.
Yong Chun Wan Ton Noodle opens as early as 5:30am, and while I respect their hustle, this also means that they close as early as 1pm, depriving me and many others of the opportunity to dabao their food when on the way home from work.
Tiong Bahru Yi Sheng Fried Hokkien Mee Review: Michelin-Approved Hokkien Mee With 40-Year History
The verdict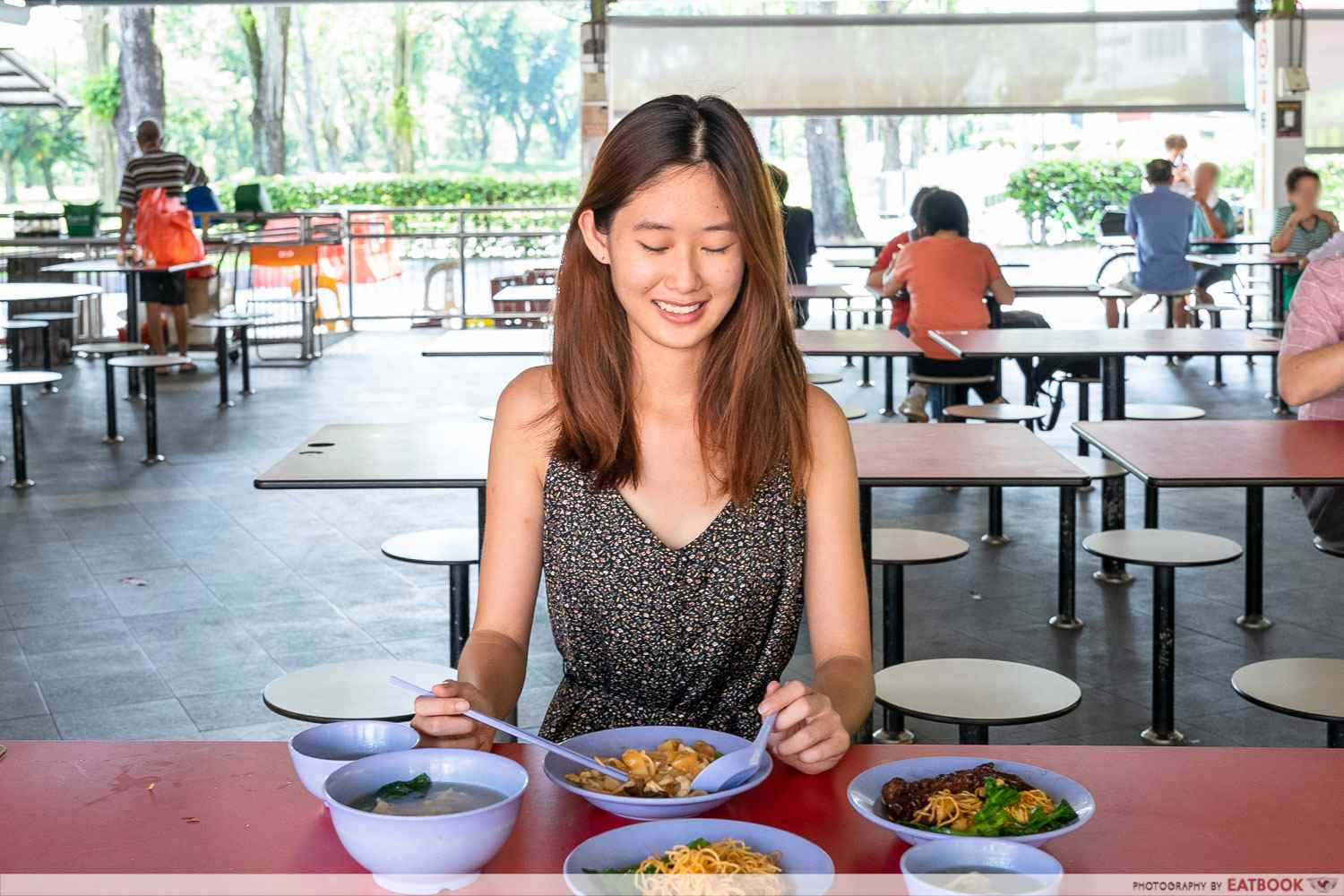 Yong Chun Wan Ton Noodle has everything on paper—old-school wonton mee with an oil-based sauce and servings of beloved pork lard, all at the cheap price of $3. I can definitely see why people queue up for their food every morning, but I personally struggled to rationalise doing the same. While the food here is decent, I'm pretty sure you'll only find me here if I'm in the area and seriously craving a fix of wonton mee.
For more food in the area, check out our Hua Ji Bao Dang review for handmade bao and dim sum from $0.90, also at Bukit Merah View Hawker Centre. Alternatively, visit the nearby ABC Brickworks for the famous Tiong Bahru Yi Sheng Hokkien Mee.
Address: 115 Bukit Merah View, #01-56, Bukit Merah View Hawker Centre, Singapore 151115
Opening hours: Fri-Wed 5:30am to 1pm
Tel: 9028 1285
Website
Yong Chun Wan Ton Noodle is not a halal-certified eatery.
Photos taken by Tanya Tham.
This is an independent review by Eatbook.sg.
Hua Ji Bao Dang Review: Handmade Bao And Dim Sum From $0.90 By Family-Run Hawker Stall
Yong Chun Wan Ton Noodle Review: Old-School Wonton Mee And Handmade Dumpling Soup For $3 At Bukit Merah,
Yong Chun Wan Ton Noodle Review: Old-School Wonton Mee And Handmade Dumpling Soup For $3 At Bukit Merah, -

7/10
Summary
Pros
– Cheap
– Dumplings were tasty
Cons
– Closes early
– Dishes were relatively average
Recommended dishes: Wonton Noodle ($3/$4/$5), Dumpling Soup ($4/$4/$5)
Opening hours: Fri-Wed 5:30am to 1pm
Address: 115 Bukit Merah View, Bukit Merah View Hawker Centre, Singapore 151115