Hua Ji Bao Dang at Bukit Merah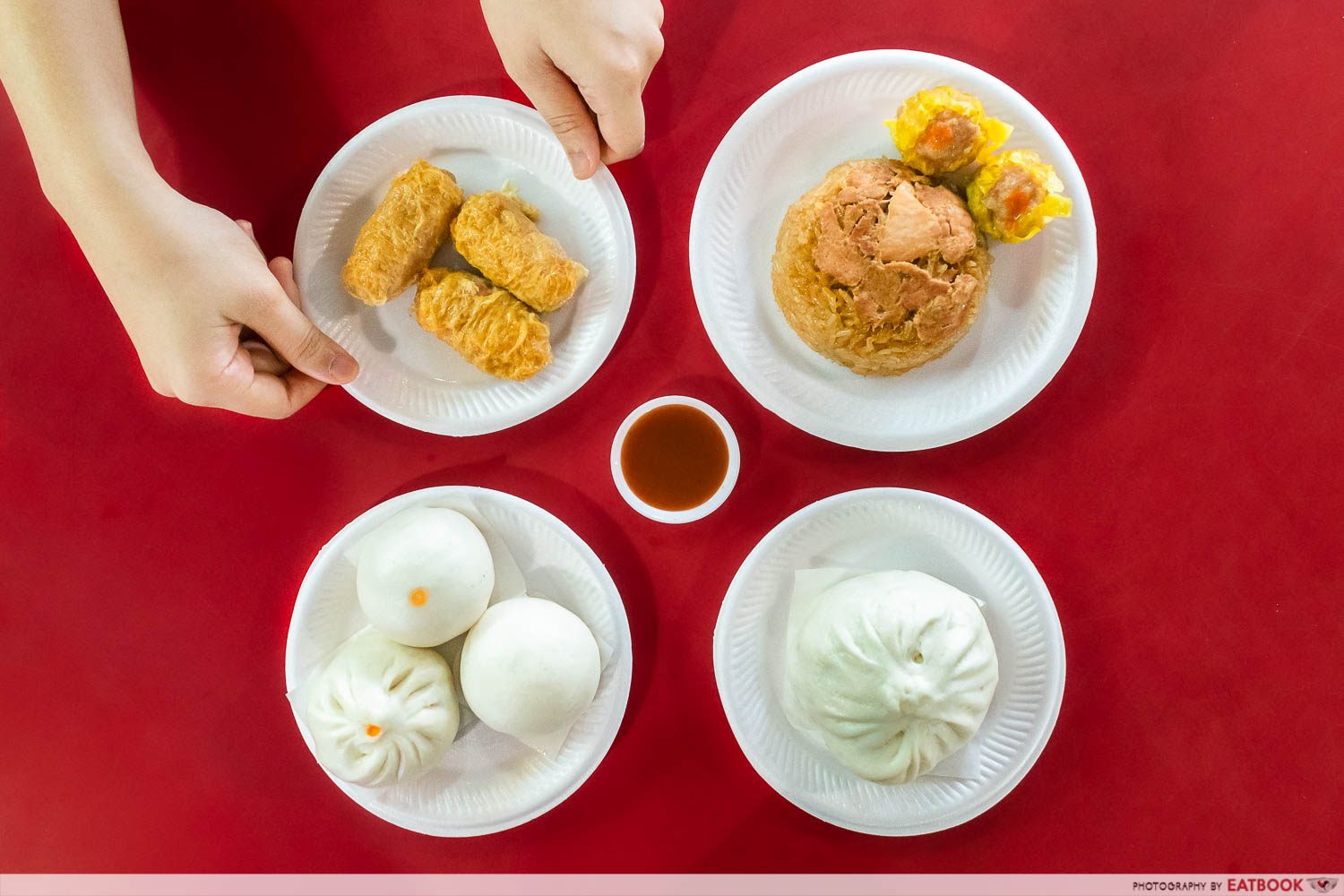 I have a soft spot for bao. Growing up, bao was always a staple breakfast and snack item in my house. Be it the frozen supermarket ones, or the famous Tanjong Rhu char siew bao that regularly made its way to our dining table when my dad was in the mood to queue, the humble bao holds many happy childhood memories for me.
Hua Ji Bao Dang is a small family-run business in Bukit Merah that has been around since 1988. Located on one end of 115 Bukit Merah View Market and Food Centre, this hawker stall specialises in handmade bao and dim sum at wallet-friendly prices.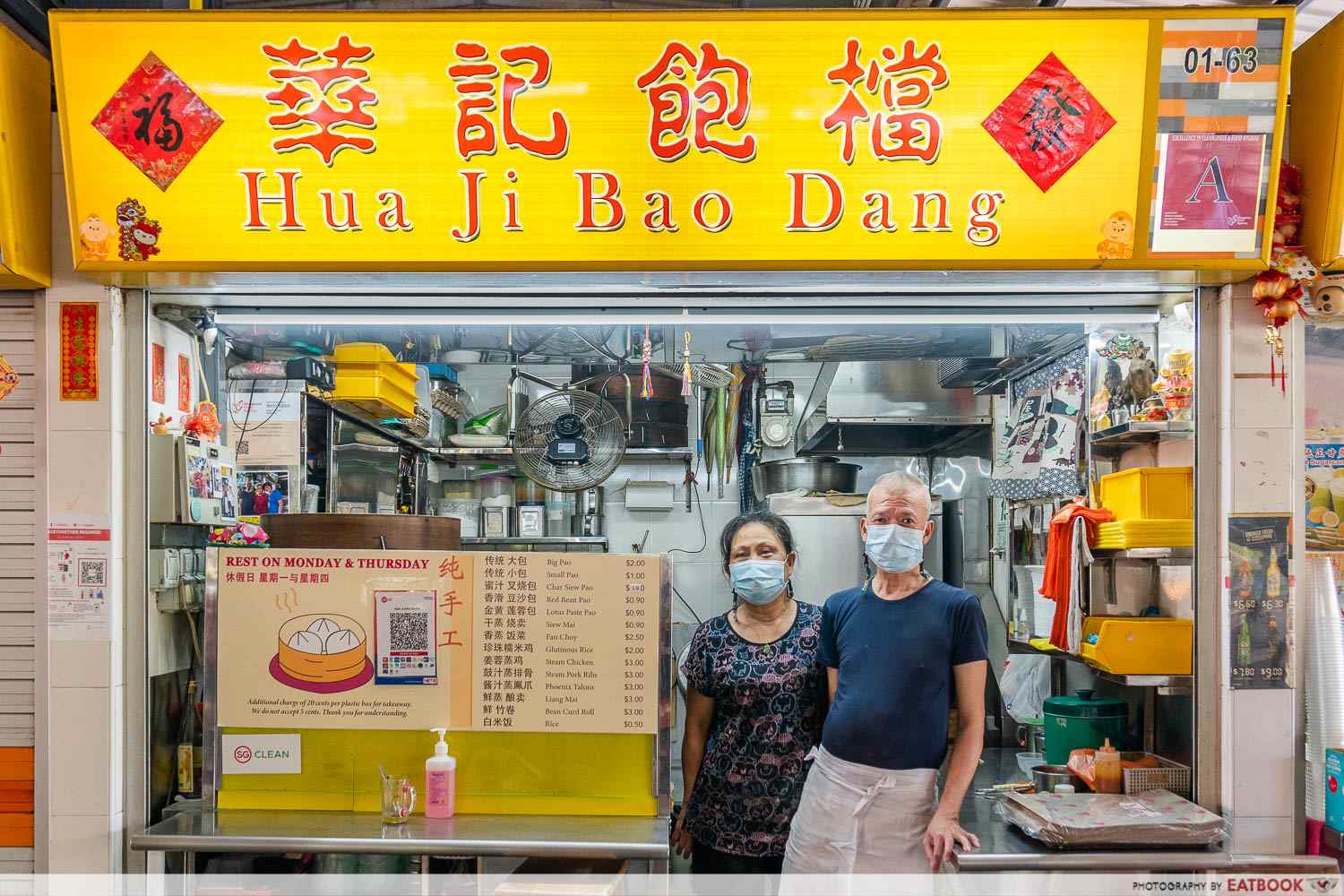 Run by second-generation owners Mr Tang and his wife, everything is done by hand, from the kneading of the bao skin, to most of the fillings. The tedious process begins at 5am, and continues through the morning even after the stall opens at 6:30am—that's how you know the goodies are fresh.
Milo Lava Pau By SMH Food Has a Molten Milo Centre, Available On Shopee
Food at Hua Ji Bao Dang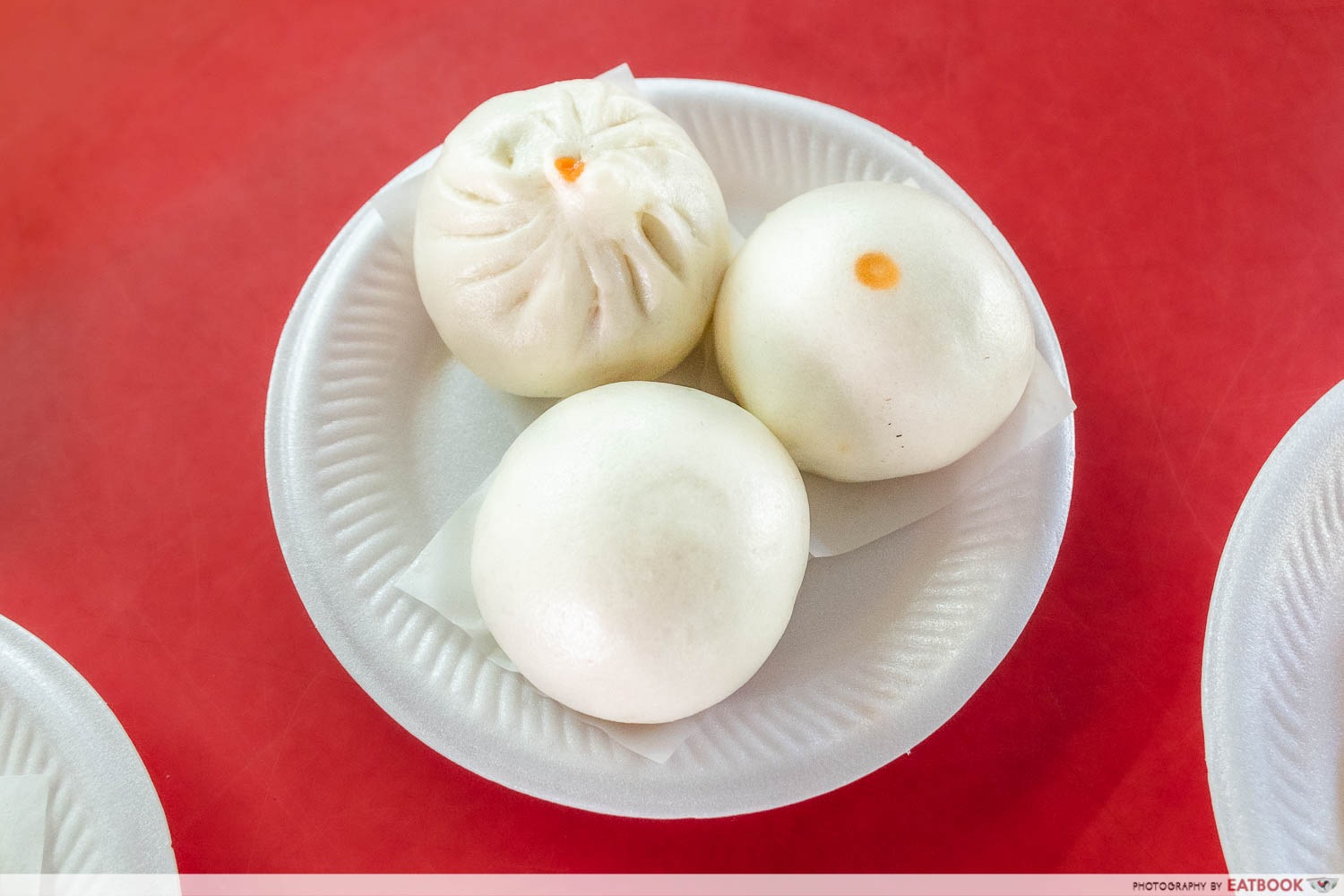 The cheapest items on their menu are the Siew Mai, Red Bean Bao, Char Siew Bao, and Lotus Paste Bao, which will set you back at just $0.90 a pop. According to Mr Tang's wife who mans the stall, the bao fillings are all made in-house, with the exception of the red bean and lotus paste that are sourced from their trusted supplier.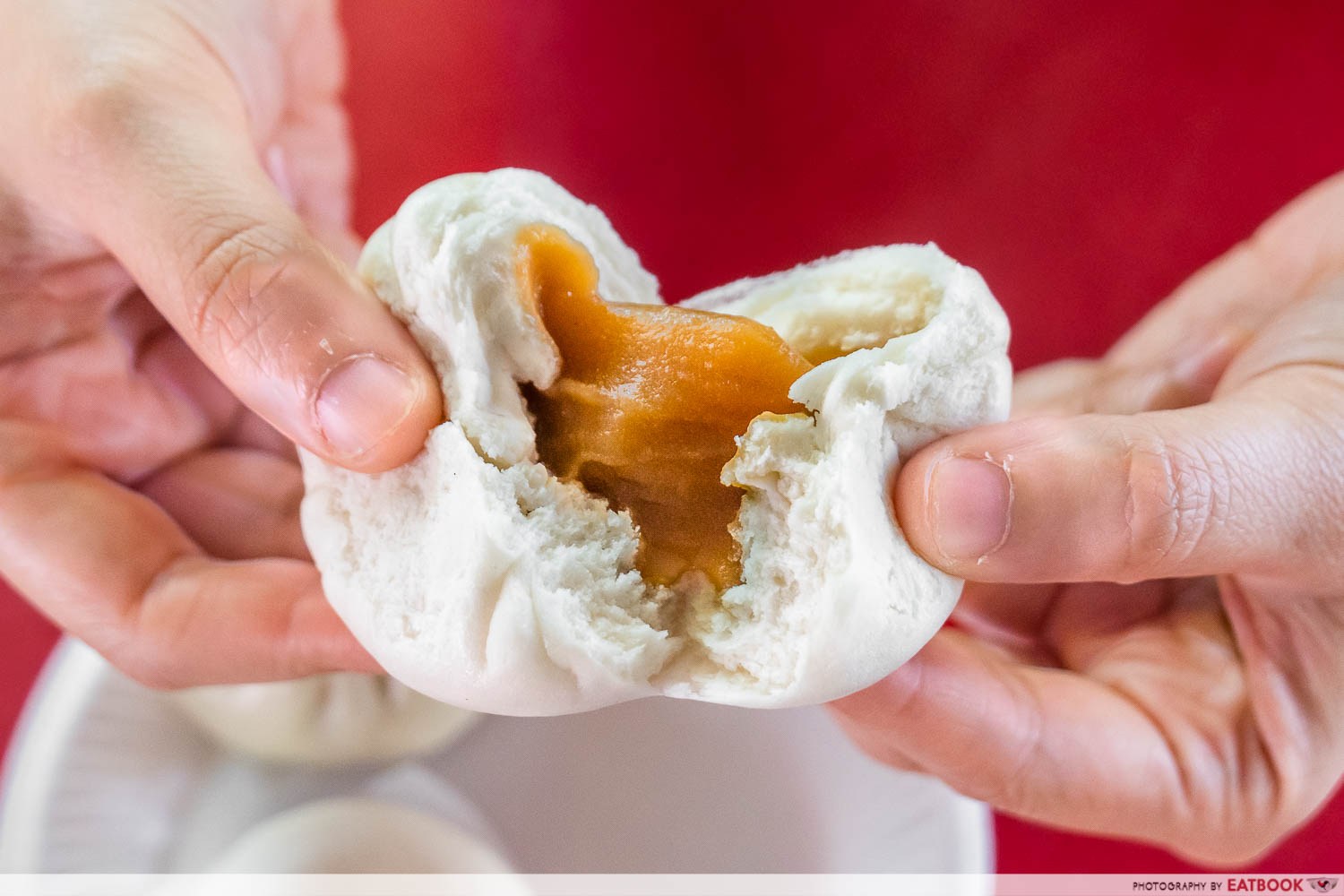 Lotus paste bao isn't my usual go-to, as most I've tried tend to be cloyingly sweet, but the version at Hua Ji Bao Dang won me over. Served straight from the steam basket, this bite-sized number was piping hot, which made the lotus paste filling, AKA lian yong, almost lava-like. Coupled with the pillowy bun texture, this was heavenly.
Thankfully, the filling wasn't too sweet either, which made me crave more.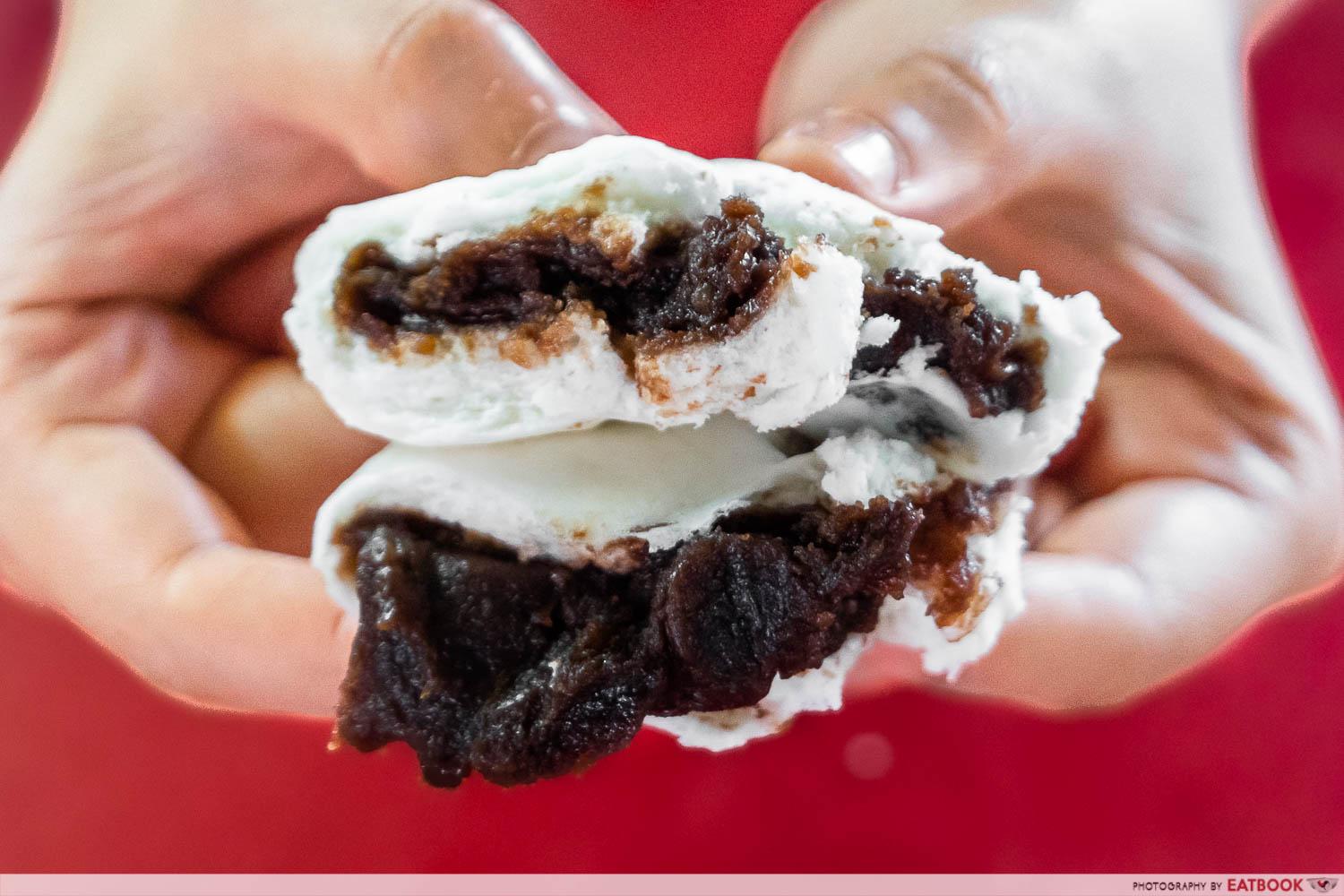 Another old-school classic is the Red Bean Bao. While this was pretty much faultless—generously filled and not too sweet—I felt that it paled in comparison to the Lotus Paste Bao. Nonetheless, it's still a decent snack overall, and a childhood favourite for many of their regulars.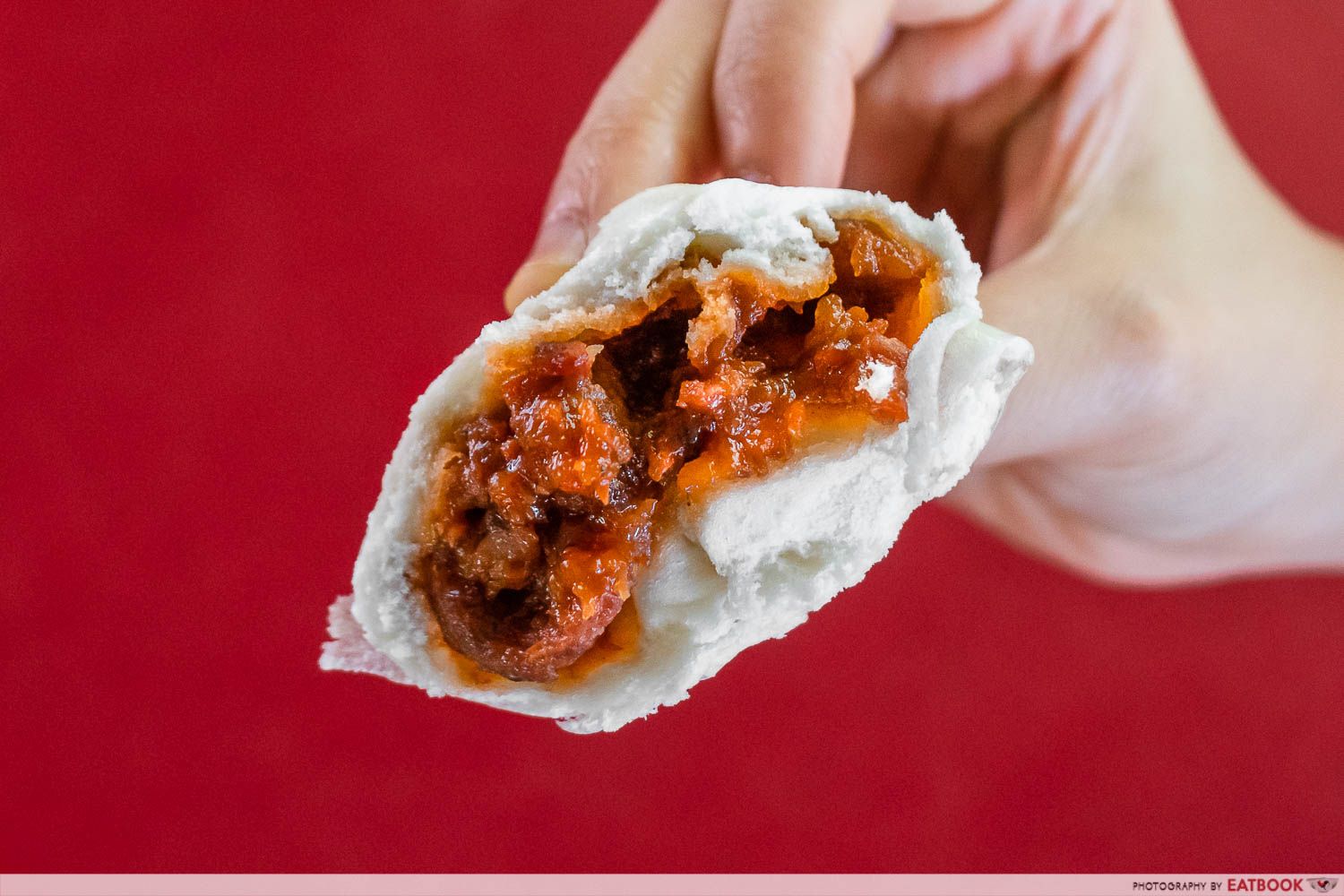 Char Siew Pau ranks top on my list when it comes to bao flavours, so I was excited to try Hua Ji Bao Dang's rendition. Like all the other baos here, this was sufficiently filled, which scored brownie points. Small chunks of char siew meant each bite was easy, and the sweet sauce immersed well into the meat for extra flavour. I prefer lean over fatty char siew, but if you're the opposite, you might find the meat filling a tad bland.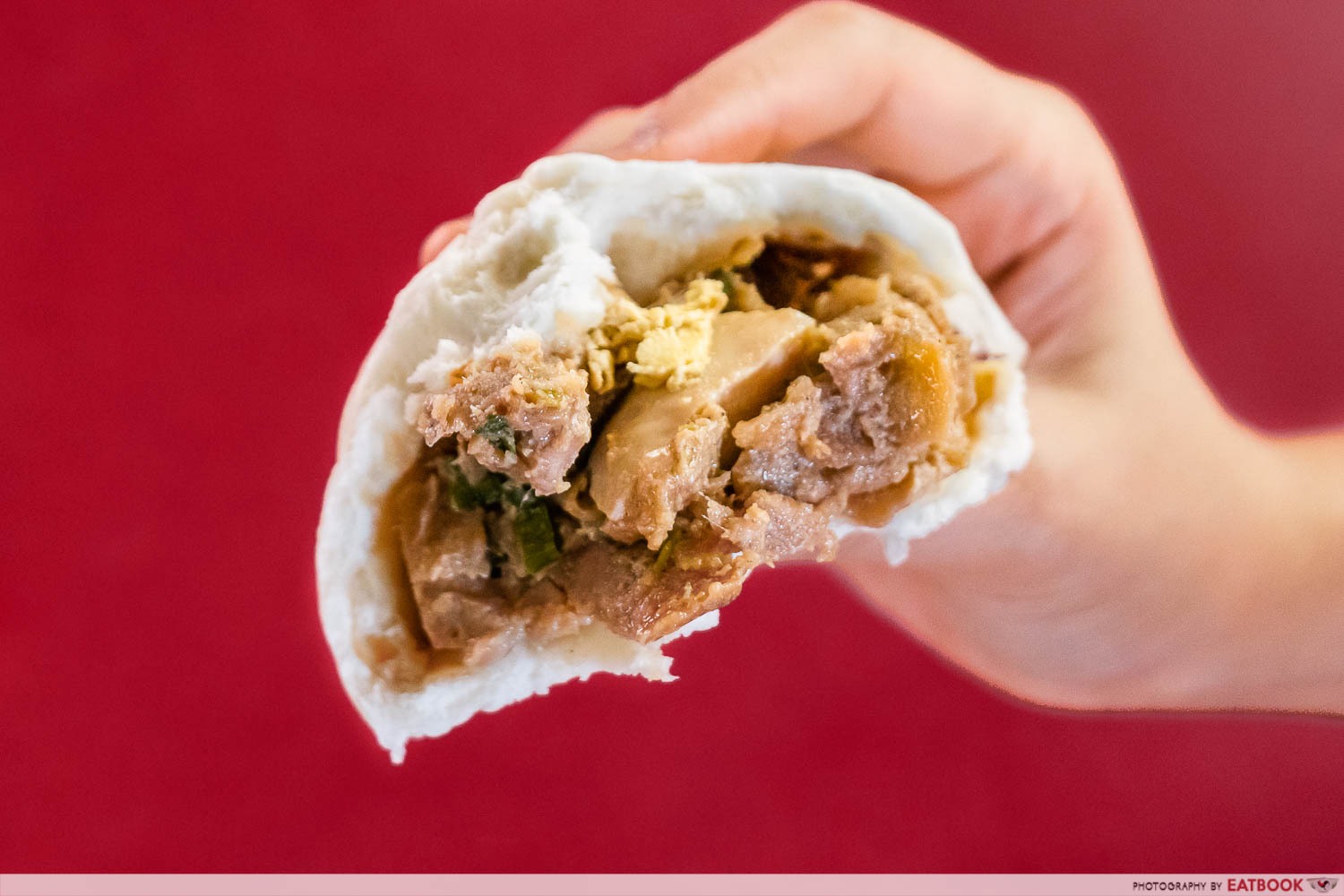 If you only have space for one item, order the Big Pao ($2). You get a chock-full of tender, well-marinated pork with a small slice of hard-boiled egg for added texture, snugly encased within a thin bao skin. This pau was my favourite of the lot, also because the sauce from the pork seeped into the bun, making it even softer and more flavourful.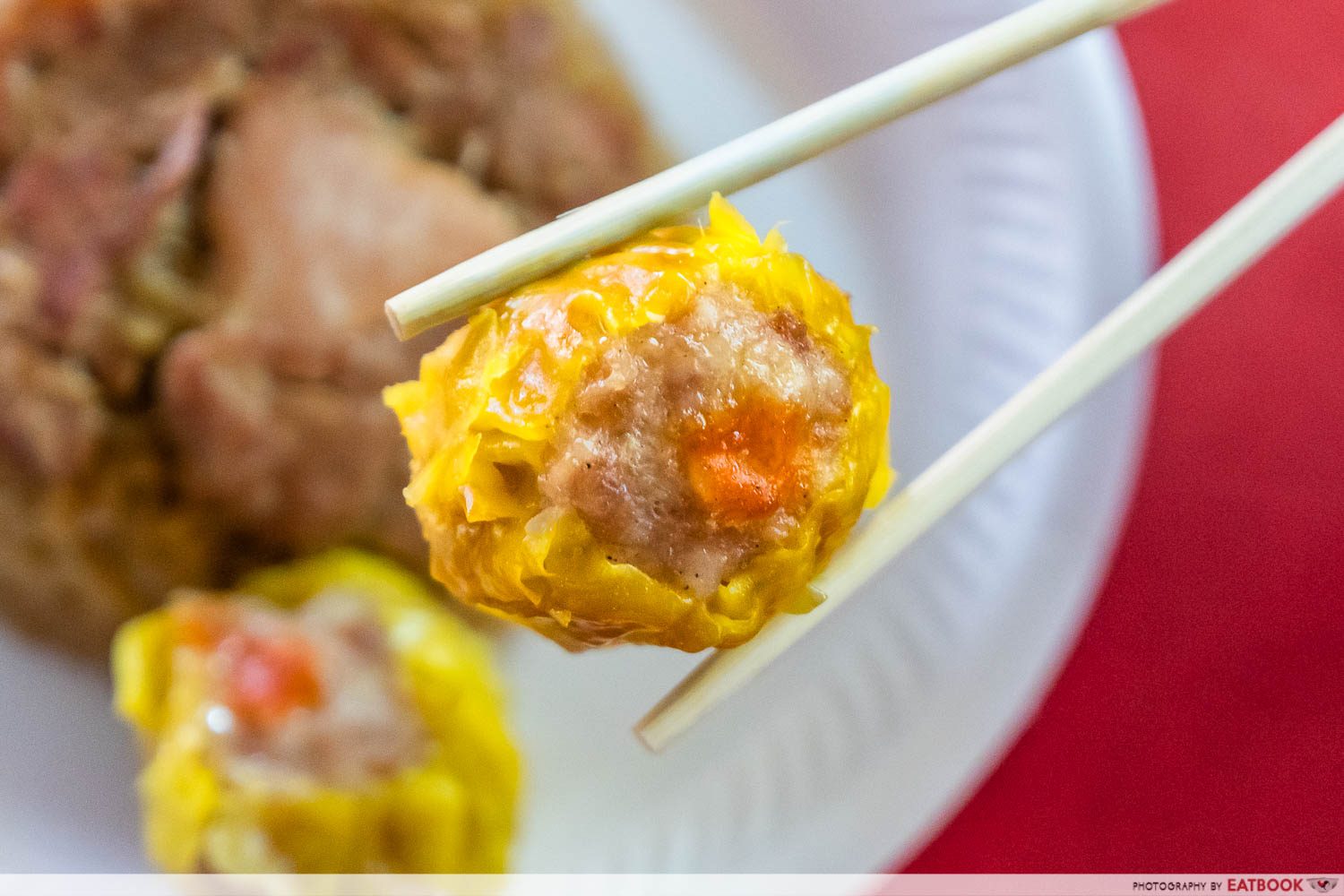 Besides pau, Hua Ji Bao Dian offers a variety of dim sum items, also made by hand and steamed fresh on site. The Siew Mai ($0.90) is a worthy pick; think juicy meat wrapped in thin wonton-like skin, exploding with a rich, yet not jelak, pork flavour. It's definitely one of the better hawker stall siew mai I've had that's priced below $1.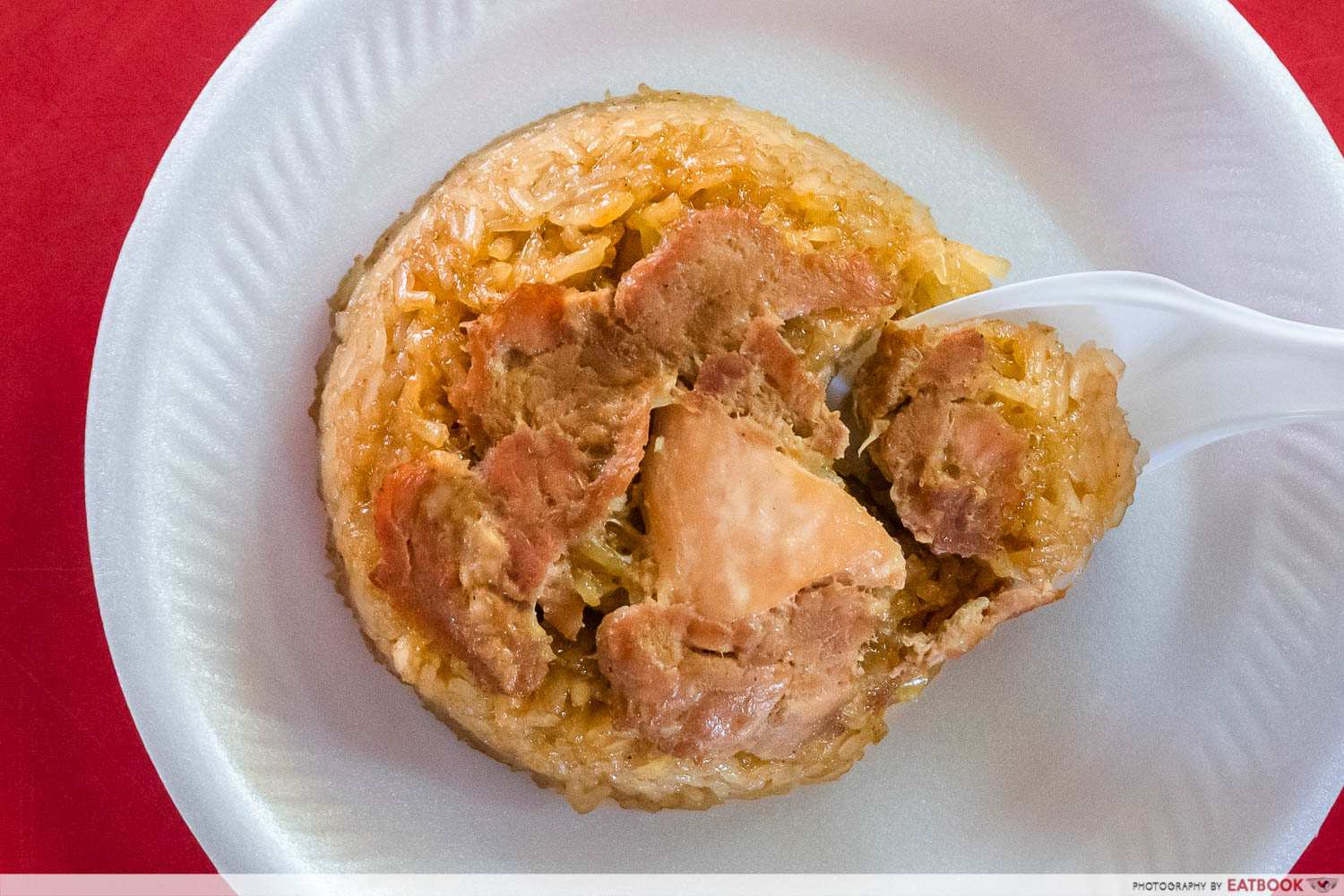 I also enjoyed the Glutinous Rice ($2), AKA lo mai kai, for its well-executed rice that was wonderfully soft and sticky. This is one comfort dish I'll never fail to order at any dim sum spot. My only gripe with this dish was that it could do with more chicken.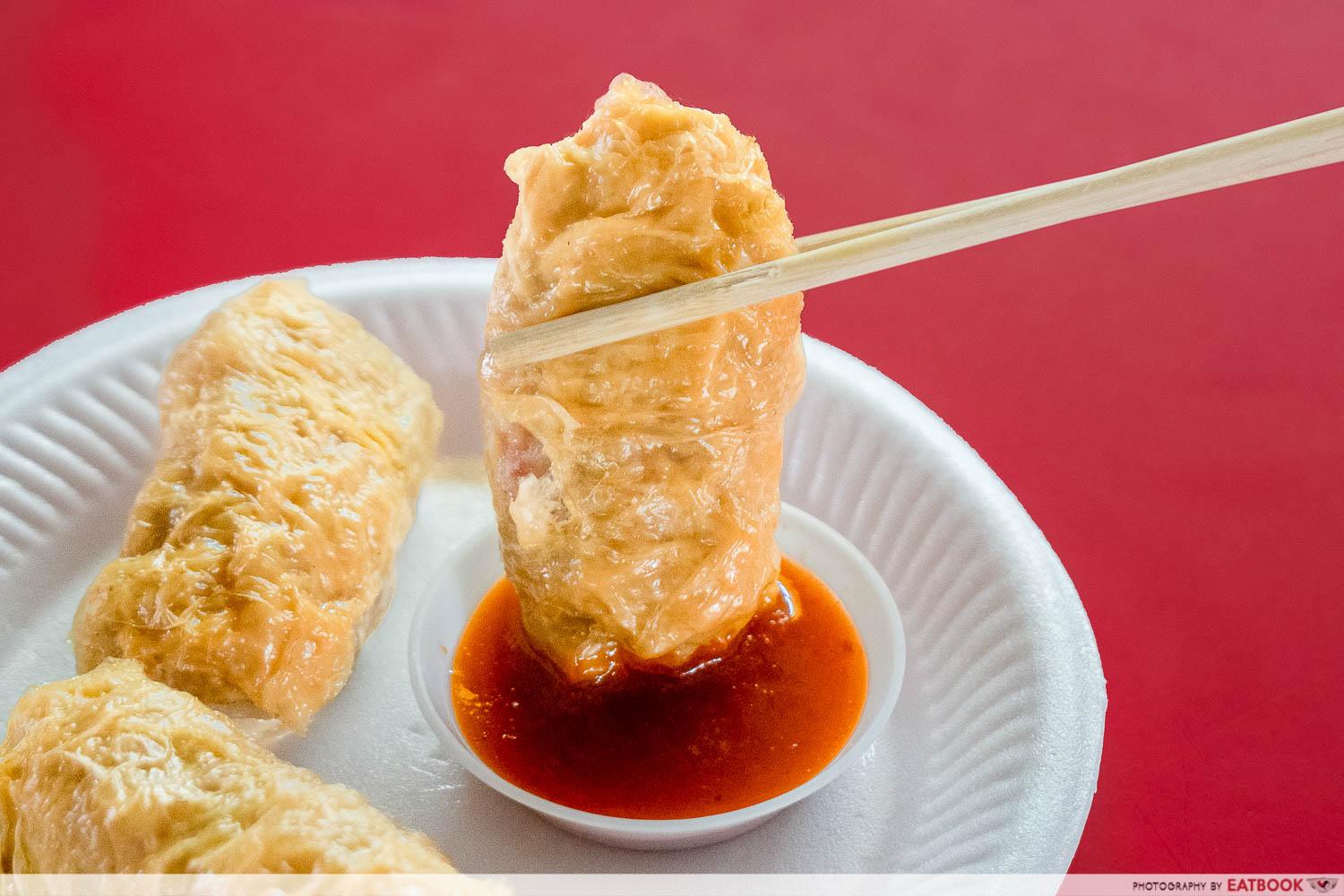 Unfortunately, the Bean Curd Roll ($3) was not up to standard. I appreciated the paper-thin bean curd skin, but the filling was too salty. Mrs Tang did warn me about it though, so perhaps it was just a bad batch that day.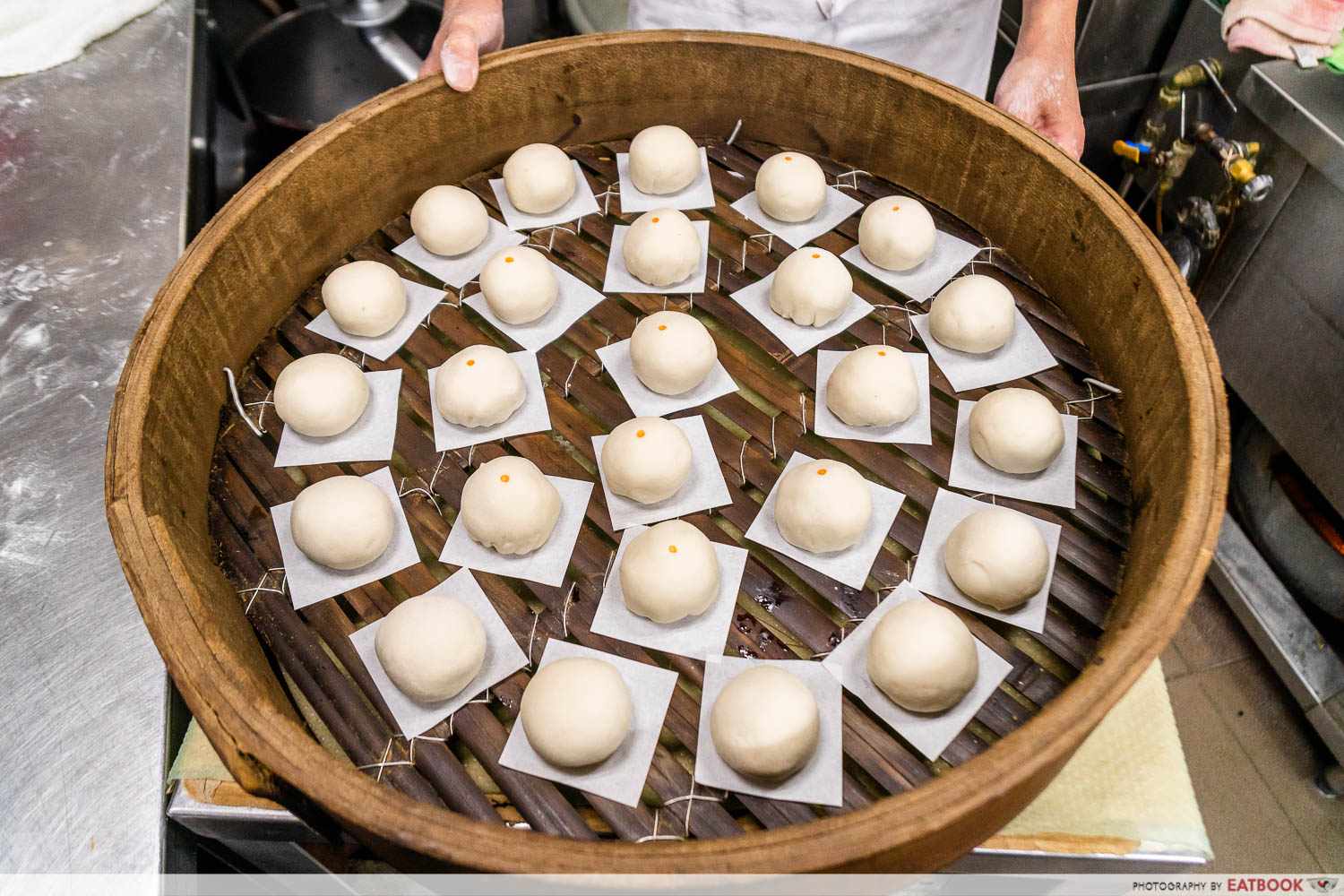 Do also note that not all items might be ready for your immediate purchase, as Mr Tang is continually churning out the dim sum by hand behind the counter. When we arrived, most of the items were available, and we only had to wait for five to 10 minutes for those that were being prepared.
Chef Leung's Authentic Hand-milled Rice Noodle Rolls Review: Ribboned Chee Cheong Fun And Congee In Chinatown
Ambience at Hua Ji Bao Dang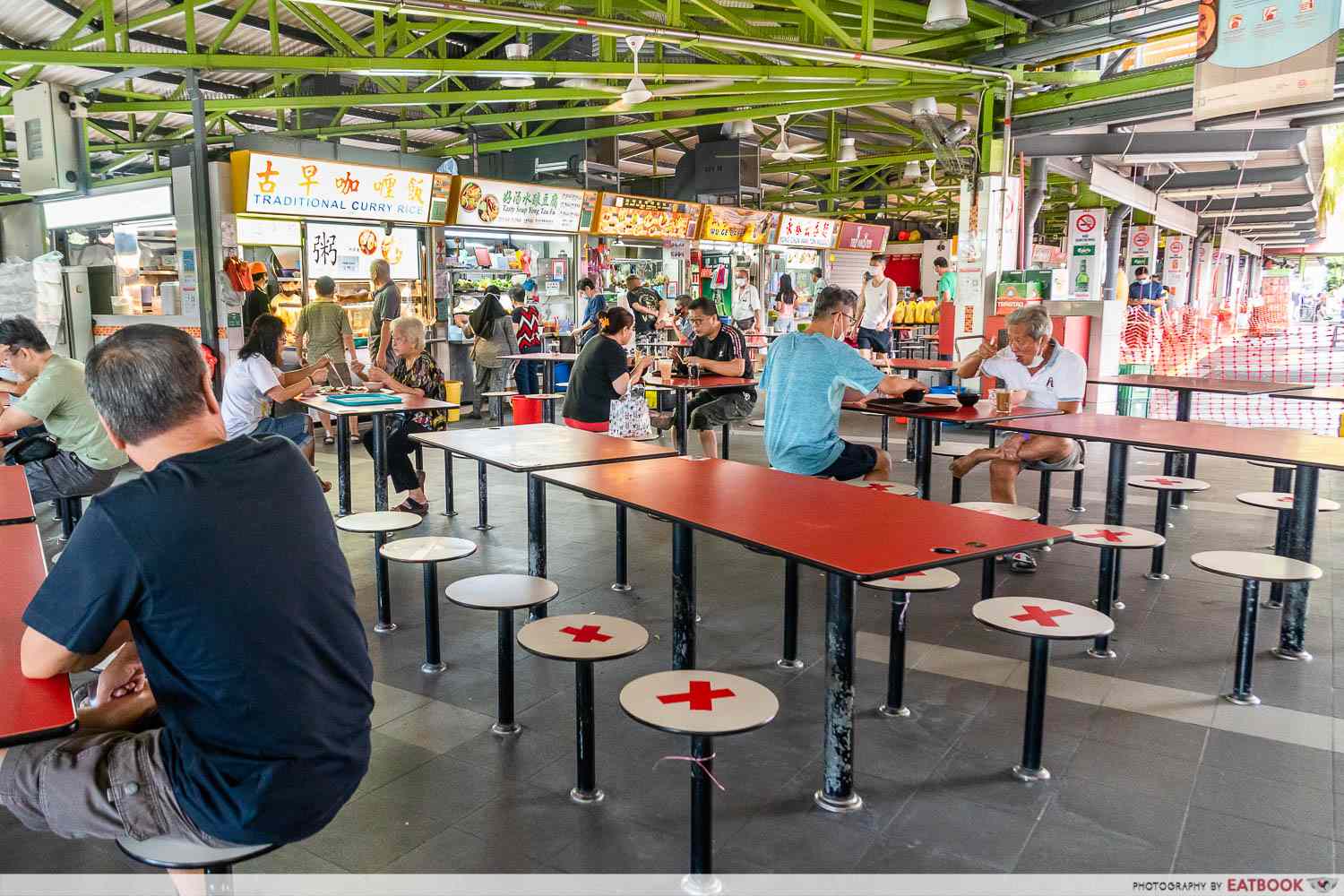 The nearest station is Tiong Bahru MRT Station, which is a nine-minute walk from the hawker centre. Alternatively, it'll take you around 10 minutes by foot from Redhill MRT Station. There are tons of food options around with ample seating available, so you can have a full-on hawker feast while you're there.
The verdict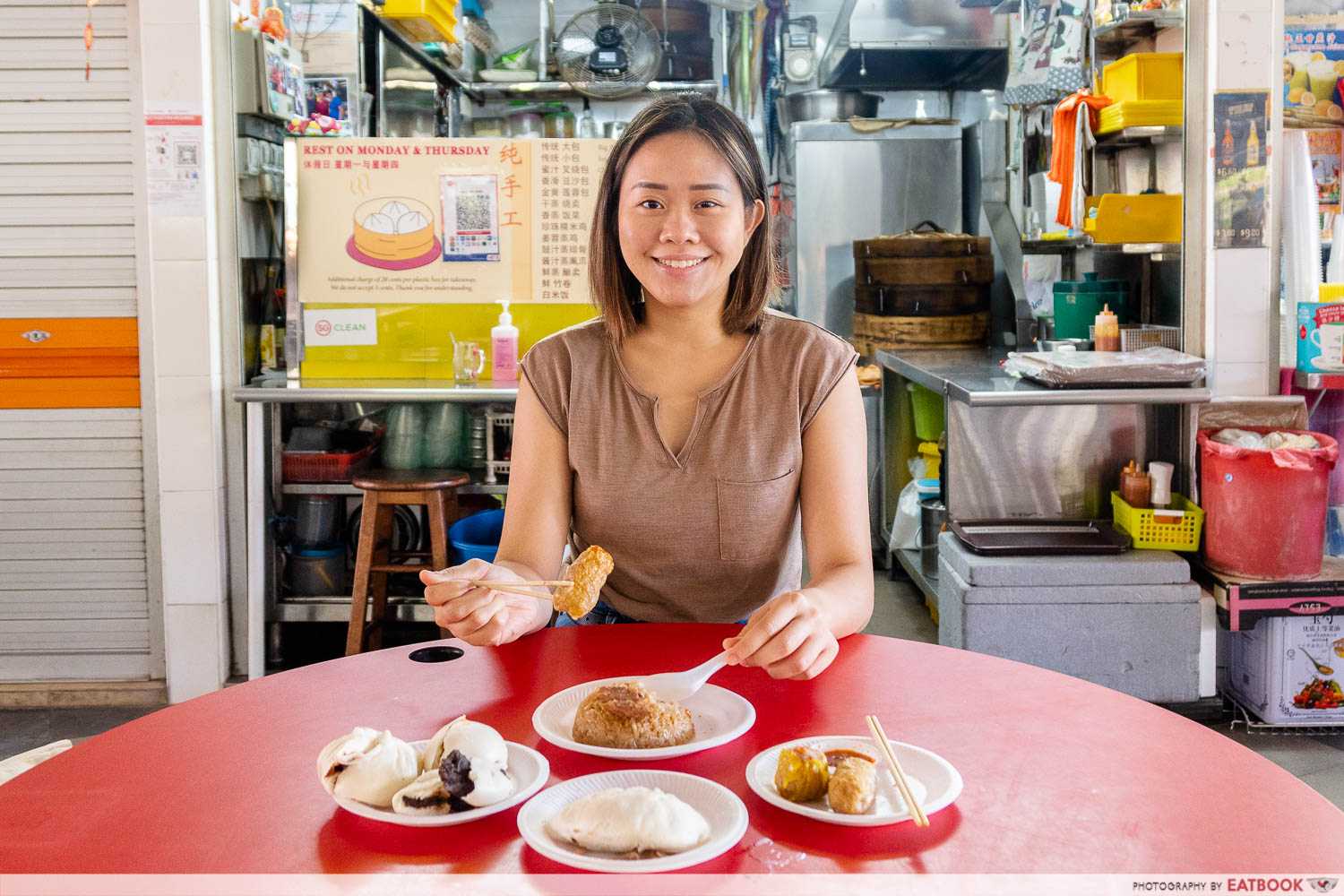 Bao aficionados will agree that there's a marked difference between handmade bao and their commercial counterparts. Hua Ji Bao Dian's version checks the boxes for its soft and thin skin, plus fresh and generous filling—clear signs of handmade bao done right. While there were a couple of minor misses, overall the hawker stall gets my stamp of approval. I'll definitely return for my fix if I'm in the area!
If you're looking for more traditional bakes, read our Hock Ann Confectionery review for custard puffs and kaya cake. Alternatively, check out these 15 old-school breakfast spots for charcoal-grilled kaya toast, handmade Teochew kueh and more.
Address: 115 Bukit Merah View, #01-63, Singapore, Singapore 151115
Opening hours: Tue-Wed, Fri-Sun 6:30am to 3pm
Tel: 9181 5180
Website
Hua Ji Bao Dang is not a halal-certified eatery
Hock Ann Confectionery Review: 35 Year-Old Bakery With Old-School Kaya Cake And $0.60 Custard Puff
Photos taken by Tan Zi Hui.
This was an independent review by Eatbook.sg
Hua Ji Bao Dang Review: Handmade Bao And Dim Sum From $0.90 By Family-Run Hawker Stall
Hua Ji Bao Dang Review: Family-Run Hawker Stall Selling Handmade Pau And Dim Sum From $0.90 -

7.5/10
Summary
Pros
– Fresh and affordable
– Generous fillings
– Wide variety to choose from
Cons
– Not all items were available at once
– Beancurd roll was salty
Recommended dishes:  Big Bao ($2), Lotus Bao ($0.90), Siew Mai ($0.90)
Opening hours: Tue-Wed, Fri-Sun 6:30am to 3pm
Address: 115 Bukit Merah View, #01-63, Singapore 151115