Molten Milo Lava Pau
If Milo is your one true love, you'll be wanting to get your hands on some of these Molten Milo Lava Pau from SMH Food. Sold exclusively on the brand's Shopee page, each of these bao is priced at just $1.05, although you'll have to purchase them in a set of four at $4.20.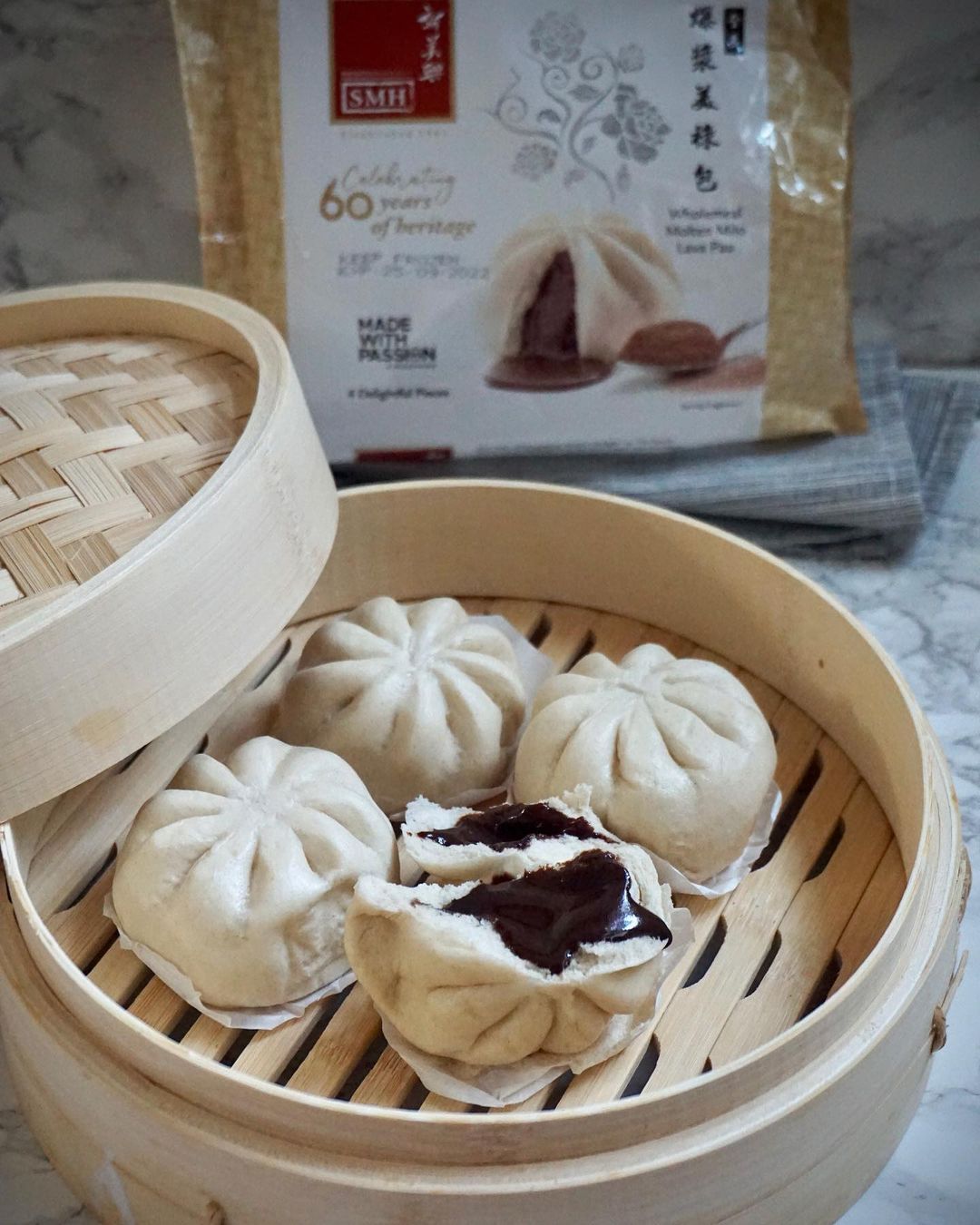 Image credit: @adibeevince
These wholemeal bao are filled with a generous amount of Milo lava, which turn molten when you heat them up. All it takes is six to seven minutes in the steamer. If you're not one for steamed bao, you can even try air-frying them!
Image credit: @smhfoodsg
Do note that if you oversteam the bao, the centre will turn hard and crumbly, so it's best to stick to the recommended heating duration for best results.
These chocolatey treats are available on SMH Food's Shopee page, otherwise, get eight of these and eight Salted Egg Custard Pau for $14.50 in their Double Happiness Set. Follow their page and get 10% off, capped at $4 with no minimum spend!
Thai Baang To Open New Bakery At Holland Village By End October, With Fluffy Thai-Style Buns And More
For something equally unique, there's also a Teh Tarik Pau ($6.80 for eight) that you can try, where Killiney Coffee's milk tea is encapsulated in velvety lava form, within the same wholemeal bao skins. Another sweet option is the SMH Signature Matcha Azuki Pau ($5.40 for eight). If not, the SMH Chilli Crab Pau ($6.90 for six) is a savoury option that you could consider!
Delivery is typically two days after you've placed your order, and you can choose between two time slots: 10am to 2pm, and 3pm to 7pm. Do note that on Saturdays there's only the 10am to 2pm delivery slot, and there are no deliveries made on Sundays.
For more bread-related news, Thai Baang is opening soon at Holland Drive with fluffy Thai-style buns! Otherwise, check out 35-year-old Hock Ann Confectionery before it closes.
Hock Ann Confectionery Review: 35 Year-Old Bakery With Old-School Kaya Cake And $0.60 Custard Puff
Cover image adapted from @smhfoodsg and @adibeevince posts.