---
Jalan Jalan Makan Makan at Suntec
---
Jalan Jalan Makan Makan is back again after a successful event last year. This time, they're taking it up a notch with over 100 vendors and appearances by popular Malay artists such as MK K-Clique and Haqiem Rusli. Held from 27 to 29 December 2019 at Suntec Convention Centre, the Muslim-friendly food festival will dish out the likes of lobster rolls, chimney cakes and more.
Here are some of the stalls you can expect at this free event.
---
1. House Of Lobster
---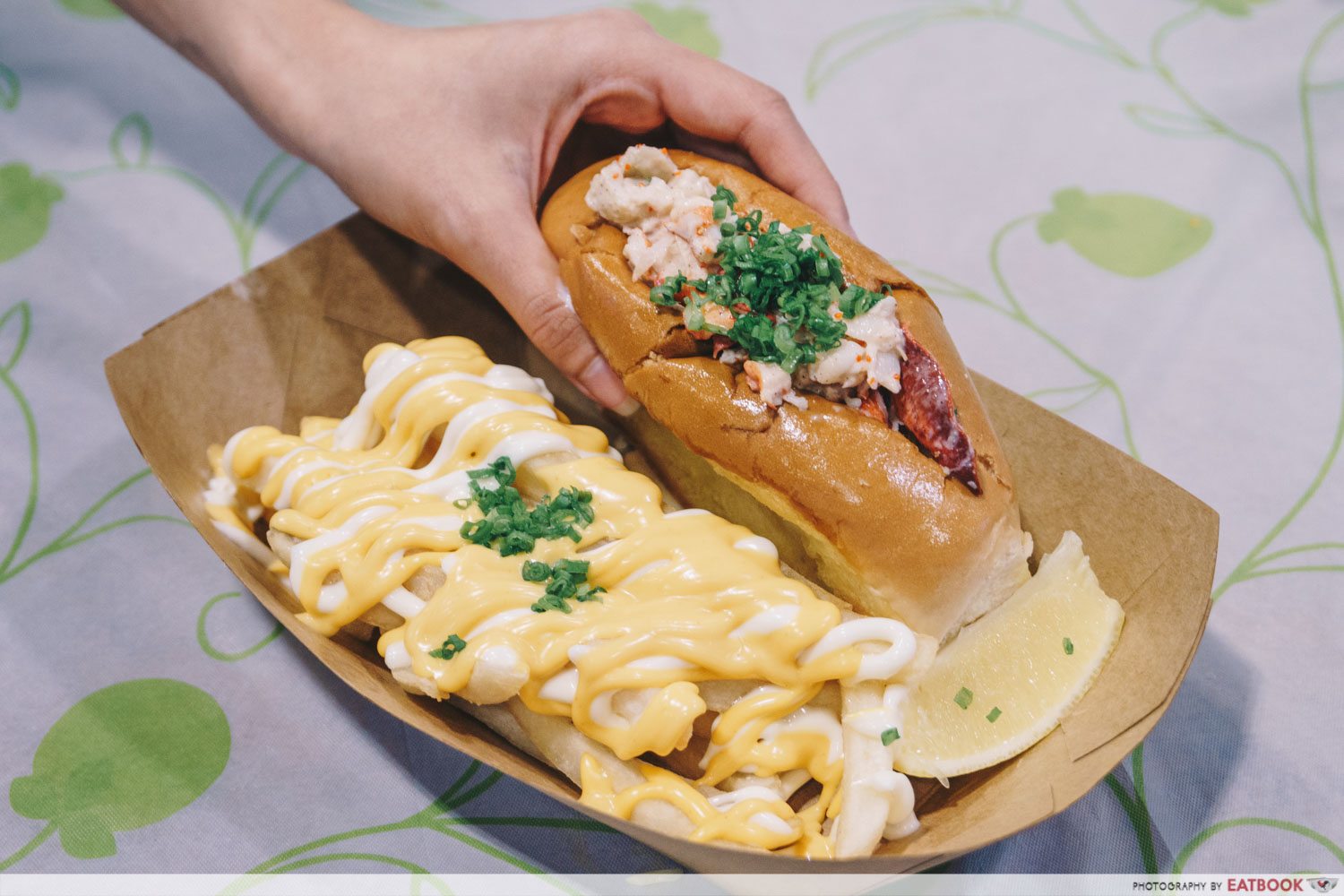 Thanks to Burger & Lobster's opening, lobster rolls have been popping up on menu boards across Singapore. House Of Lobster is hopping on the bandwagon with their range of plump and buttery rolls. These include the Signature Lobster Roll ($16), Salted Egg Lobster Roll ($18), and Flaming Cheese Lobster Roll ($18). The cheese roll is even blowtorched before being served, resulting in slightly bitter notes. Each order even comes with cheese fries for an added indulgence.
---
2. Yummy Takoyaki 
---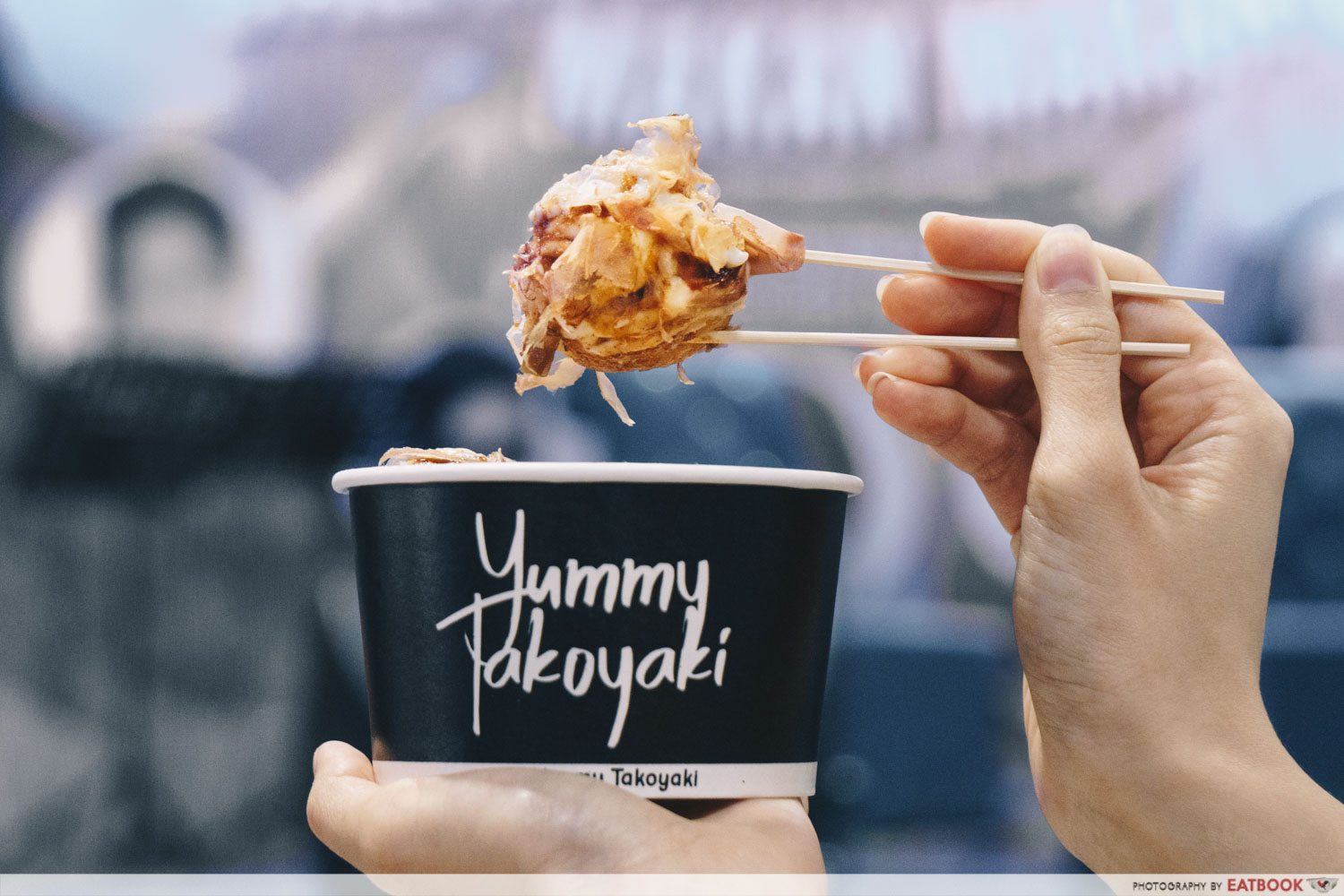 Yummy Takoyaki stands out from regular takoyaki stalls in that their takoyaki ($4 for a box of five) is loaded with bonito flakes, mayonnaise, and BBQ sauce. Inside these morsels are the usual fillings of hotdog, prawn, octopus, or crabstick. However, true fans will know that the next step is to upgrade your order to Cheese Banjir Ding Dong ($8 for a box of five) which will literally banjir (flood) your takoyaki balls in a sea of gooey melted cheese.
Yummy Takoyaki Review: Cheese Banjir And Nutella Takoyaki Near Simpang Bedok
---
3. Bill & Bell
---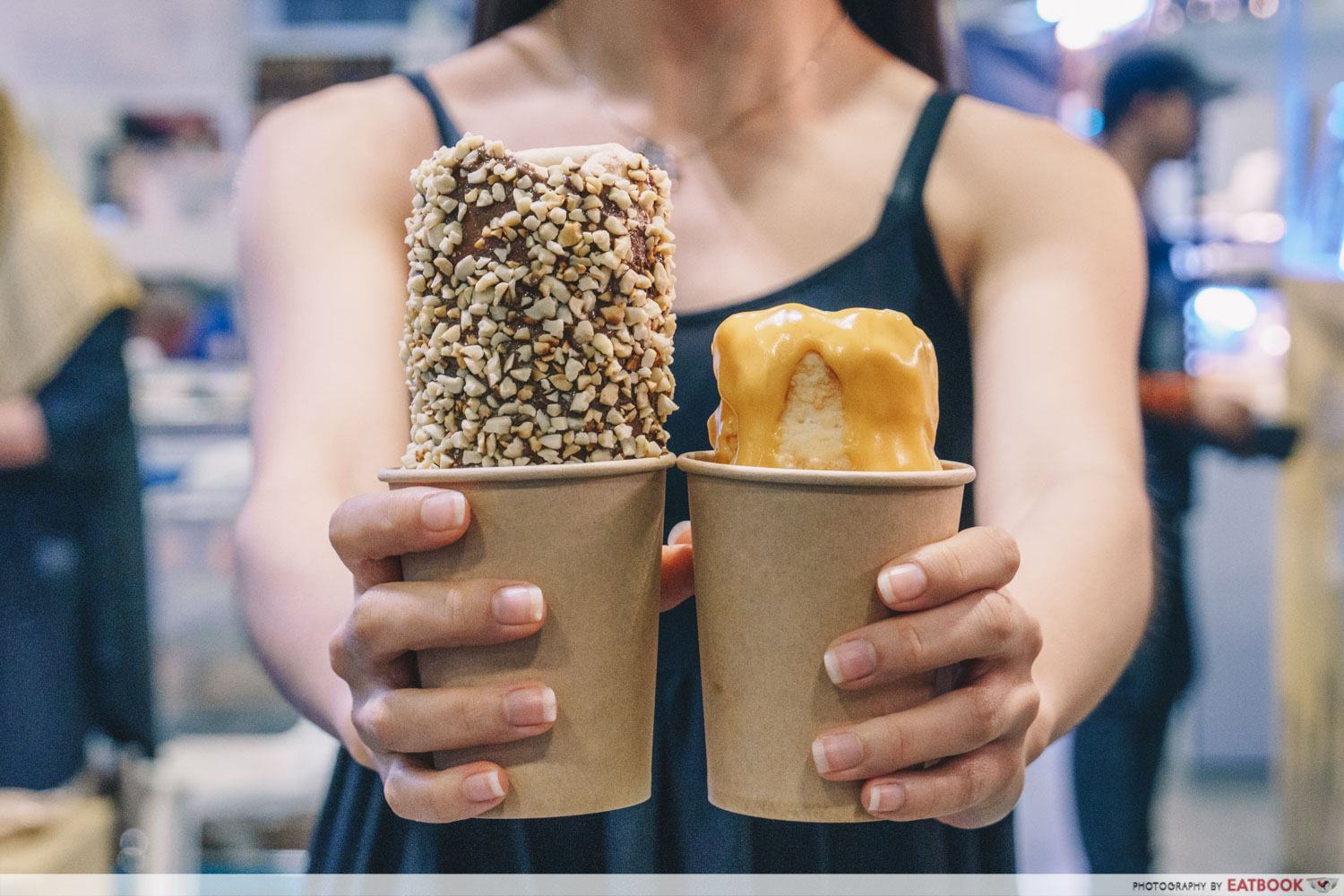 Hungarian chimney cakes may have become increasingly popular this year but let's not forget that Bill & Bell is the OG store to dish out these cones of delight. Established in 2016, the brand has been gracing night markets with their kürtőskalács which sport unique flavours such as Oreo Nutella ($6.90) and Parmesan Cheese with Nachos Dip ($8.50) The dough is prepared traditionally via wooden cylinders, and are baked in special ovens—giving you a legit Hungarian snack in Singapore.
---
4. Home Of Sushi
---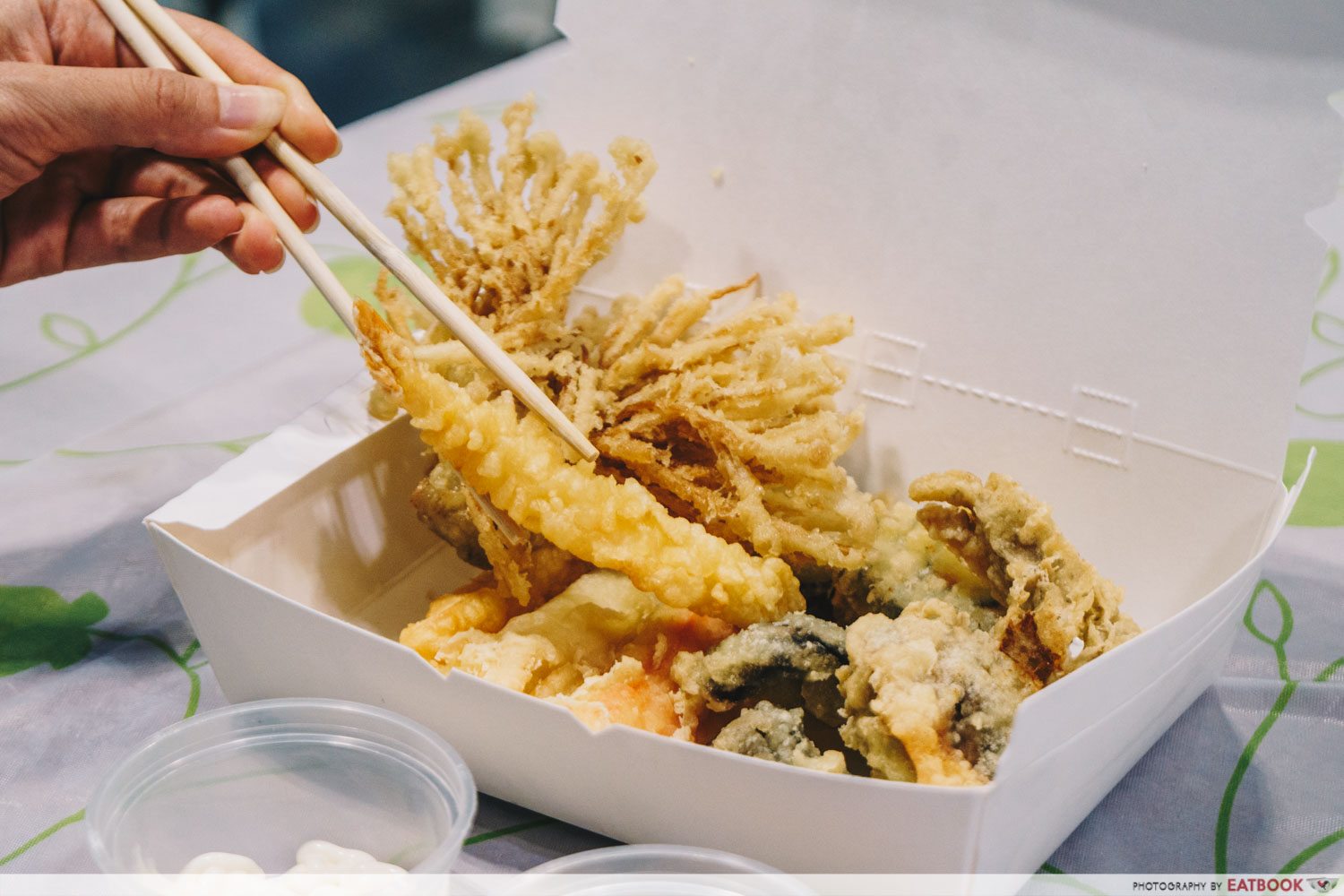 While sushi shops are a dime a dozen in Singapore, halal ones can be a rare find. Muslim diners will be glad to know that Home Of Sushi's range of gunkan, maki, and nigiri are all halal-certified—so you can pop 'em in without feeling guilty. Furthermore, you'll have plenty of options to choose from, including tamagoyaki, unagi maki, and kani mayo gunkan.
Be sure to bring a friend along when you're buying these as you can mix and match the tempura for $10!
---
5. Laundry Galley
---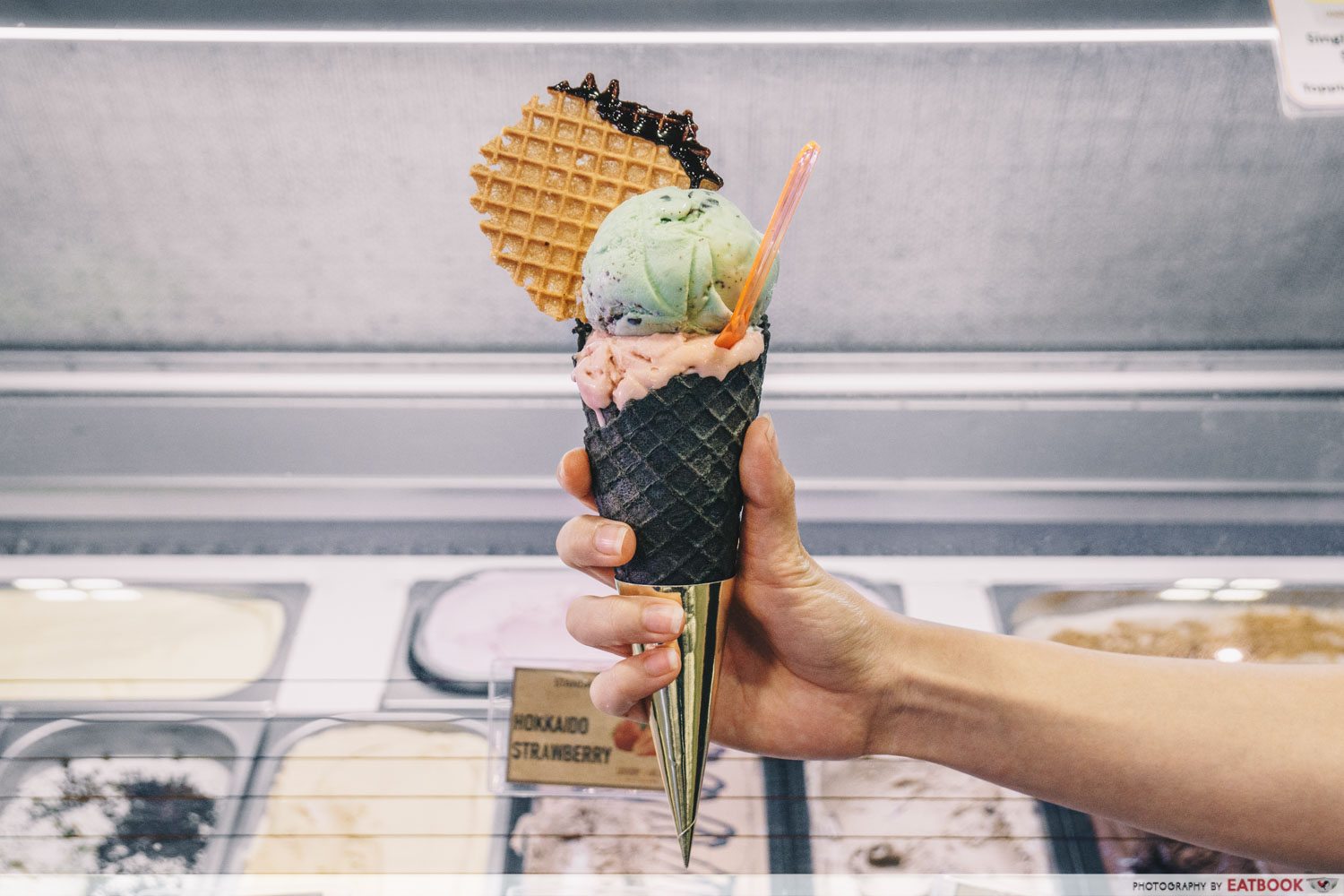 Tucked away in a quiet neighbourhood at Tampines, Laundry Galley is one of the few halal dessert cafes in the East. Come 27 December 2019, they'll be gracing Jalan Jalan Makan Makan with their selection of house-made ice cream flavours (from $3.90) such as Hokakido Strawberry, Ovaltine Godzilla, and Greenie Mint.
---
6. Intrend Kitchen
---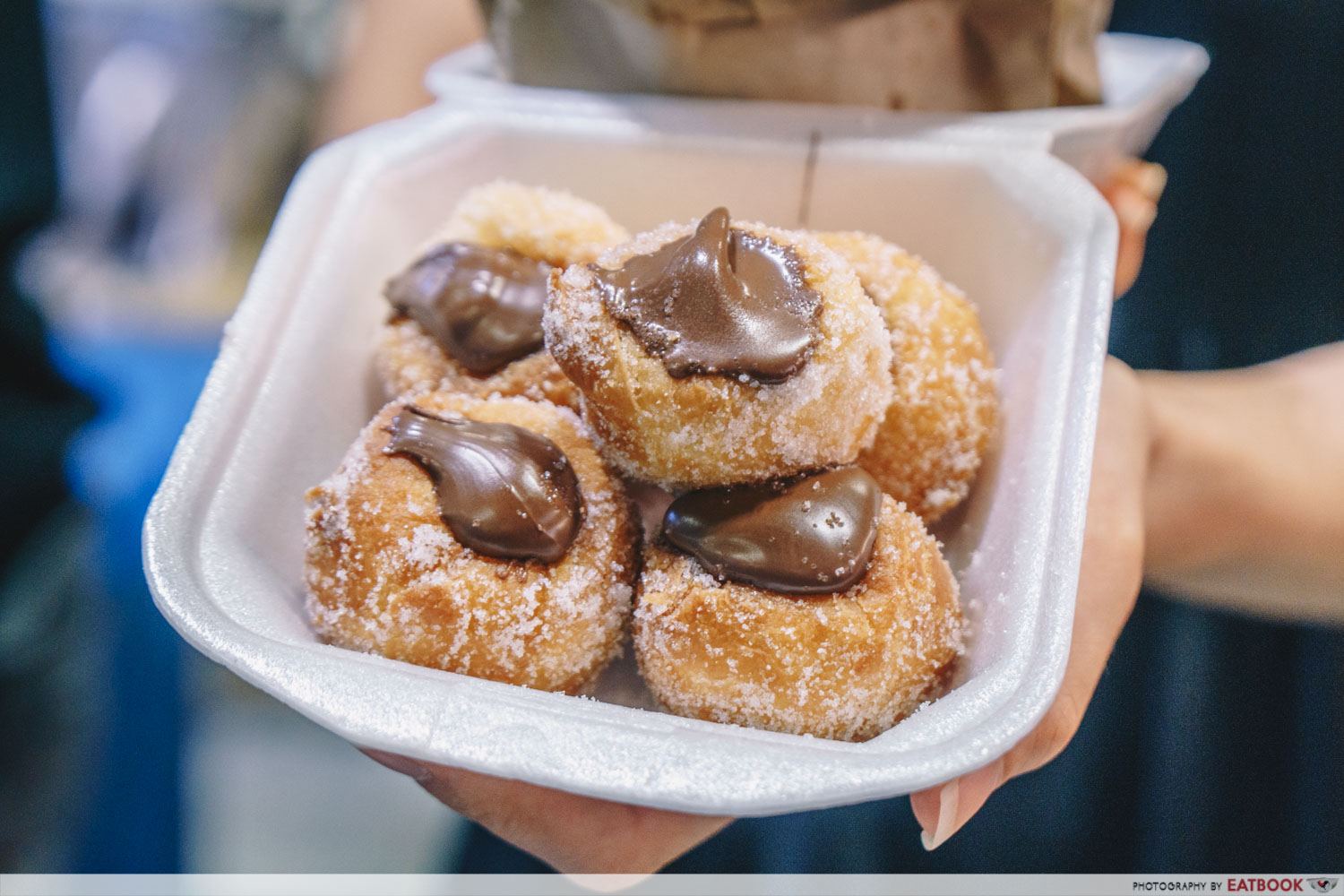 Intrend Kitchen is a familiar face at pasar malams, thanks to their sinful churros and doughnuts. Their star product is the Nutella Donut ($5 for a box of five). The balls are stuffed with decadent Nutella and blanketed in icing sugar—a combination that's definitely for those with a sweet tooth. You can also get their uber long churros at $4 for a box of five!
---
Enjoy Muslim-friendly food at Jalan Jalan Makan Makan
---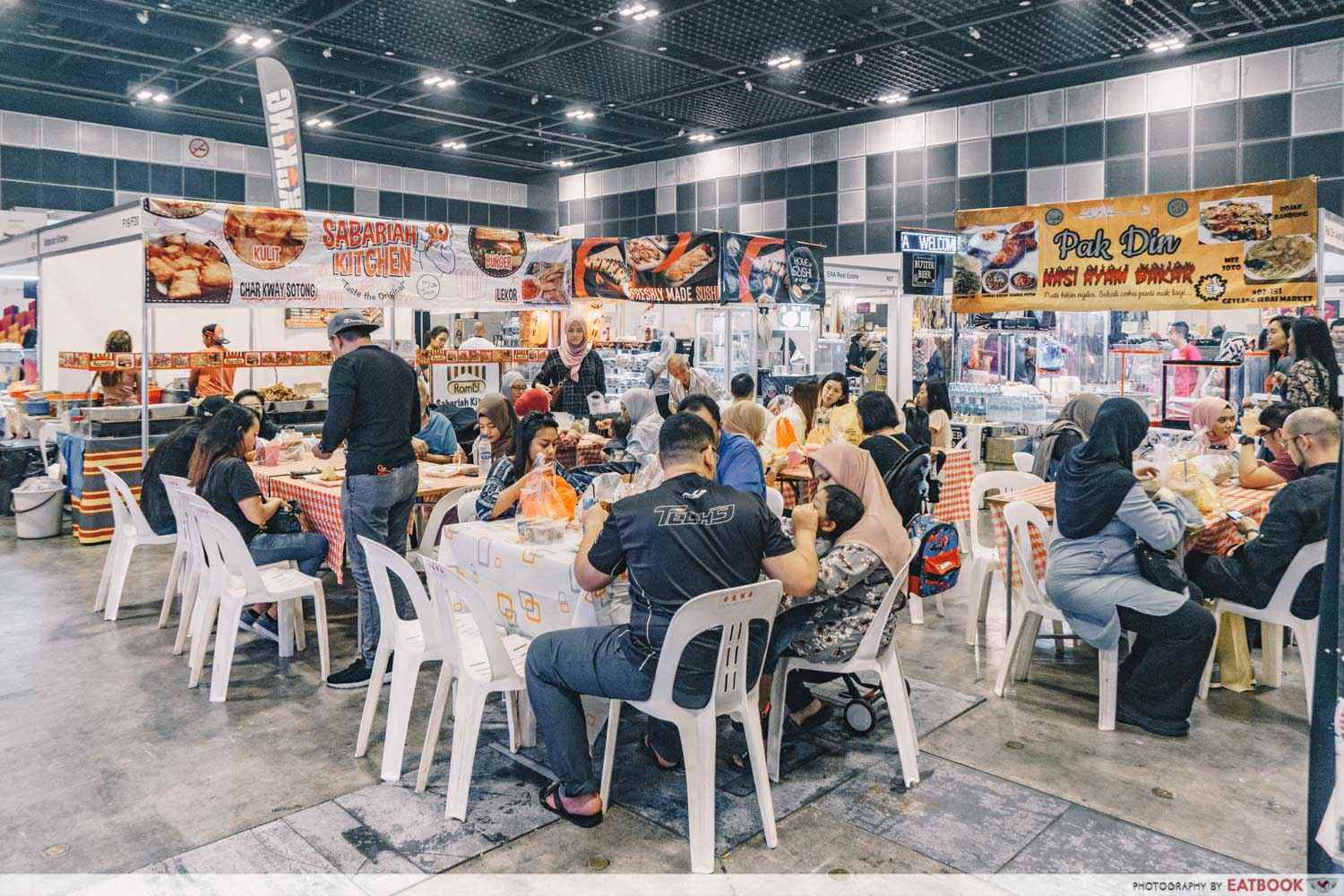 This school holiday, bring your entire family to Jalan Jalan Makan Makan for three days of good food, merchandise, and music. Held at the Suntec Convention Centre, the free event will feature over 100 Muslim-friendly food stores and performances by popular Malaysian artists such as Wany Hasrita, MK from K-Clique, and Haqiem Rusli.
Besides food and artists, there will also be booths selling the likes of shawls, beauty products and more—so you can put that year-end bonus to good use. For couples planning nuptials in 2020 and beyond, be sure to check out the wedding exhibitions here for deals on gowns and bridal packages.
Date: 27 to 29 Dec 2019
Address: 1 Raffles Boulevard, Hall 404, Suntec Convention Centre, Singapore 039593
Opening hours: 10am to 10pm
Website
This post is brought to you by FD Events Pte Ltd.