Yummy Takoyaki sells unique takoyaki
Let's admit it, any dish that is topped with, stuffed in, or dipped into cheese just makes it so much better. Nadim's Delights took things to the next level and made a head-turning dish by drenching their burger in cheese. One day while scrolling through Instagram, a video caught my attention. Amidst my Explore page was a post on Yummy Takoyaki, with takoyaki balls drenched in loads of cheese. My colleague and I made a beeline to East Village opposite Simpang Bedok to give it a try.   
Food at Yummy Takoyaki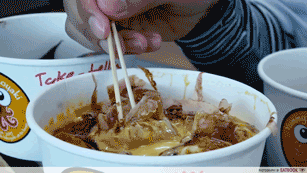 Banjir means "flood" in Malay and just as its name suggests, Cheese Banjir Takoyaki ($15 for 10 pieces) was literally flooded in thick, glorious nacho cheese. In the bowl were pieces of piping hot takoyaki, drizzled in both BBQ sauce and mayonnaise. To top it off, it was decked with bonito flakes. You can choose from five different fillings, namely octopus, prawn, chicken sausage, crab sticks, and mushroom. We got a mix of everything.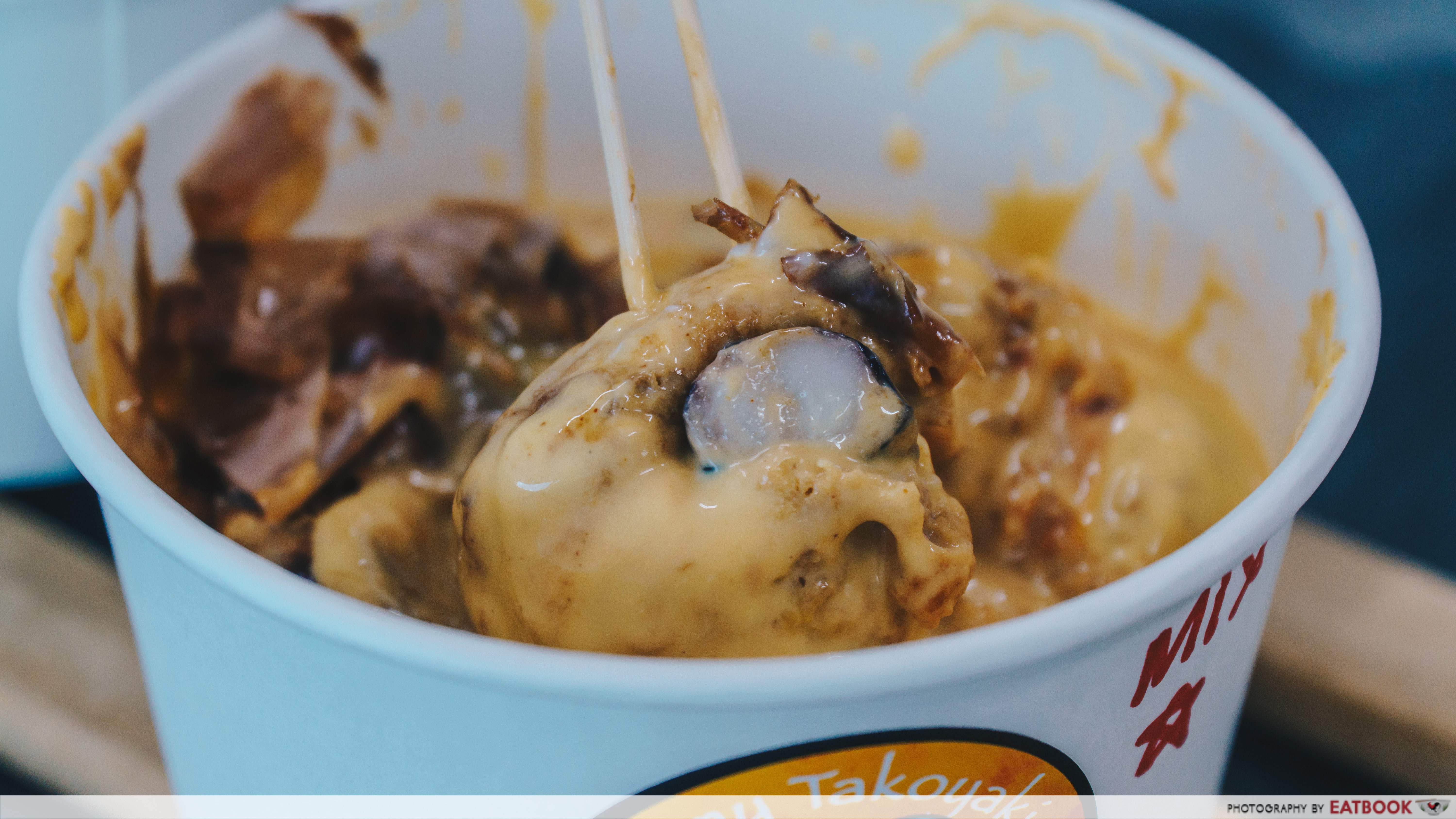 My satay stick stabbed and picked up a takoyaki, with the cheesy goodness dripping relentlessly. I gingerly took a bite, with my other hand hovering below the takoyaki in an attempt to shield my clothes from this gooey situation. It had a crispy exterior with a soft, fluffy batter. I was surprised by the sliced octopus inside the core; it was rather soft and tender, making it easy to chew. I loved the rich, savoury trinity of BBQ sauce, mayonnaise, and nacho cheese. As artery-clogging as it sounds, it wasn't as cloying as I thought it would be. Rather, we found ourselves dunking the takoyaki in again for another coating of the scrummy sauce.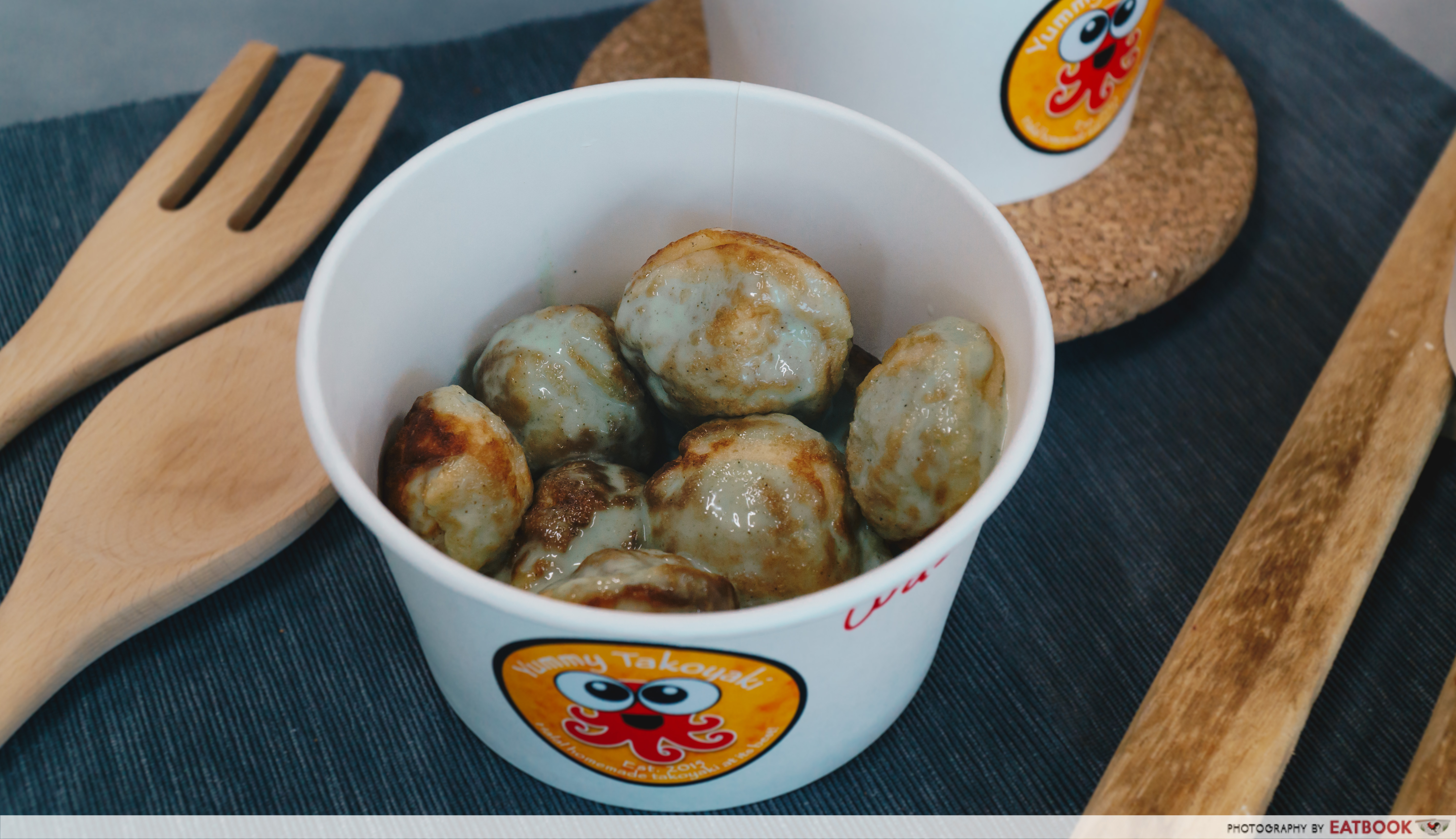 We were intrigued by their Wassupbae Takoyaki ($15 for 10 pieces), both visually and taste-wise. It was drizzled in an oddly coloured sauce, which was a mixture of mayonnaise and wasabi.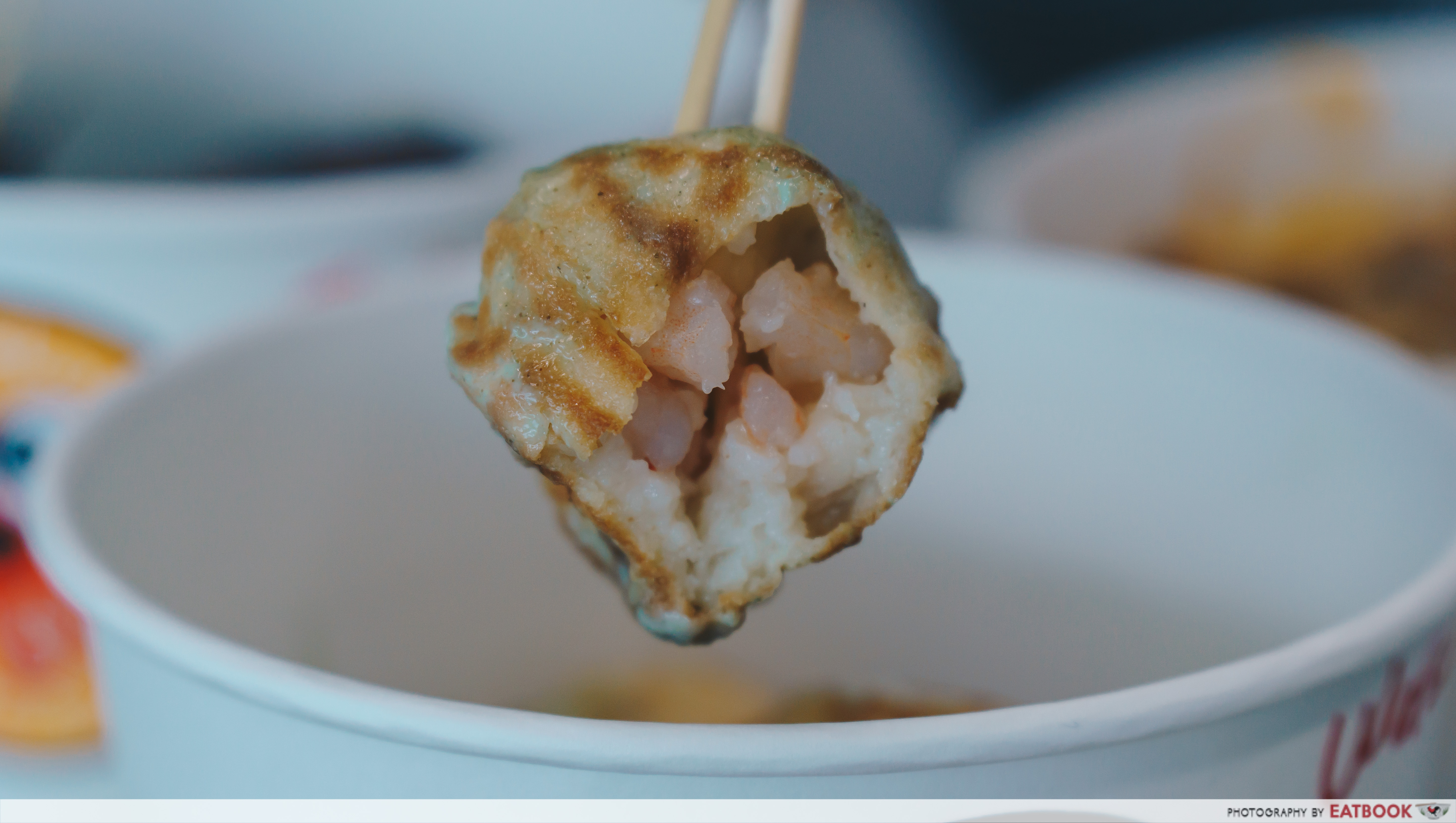 Rather hesitant to try, I summoned every ounce of courage I had and took a small bite. The flavour took me by surprise; the savoury mayonnaise toned down the sharp and piquant flavour of the wasabi. In fact, I found it addictive and enjoyable. A substantial amount of succulent prawns filled the core, which gave a satisfying mouthfeel.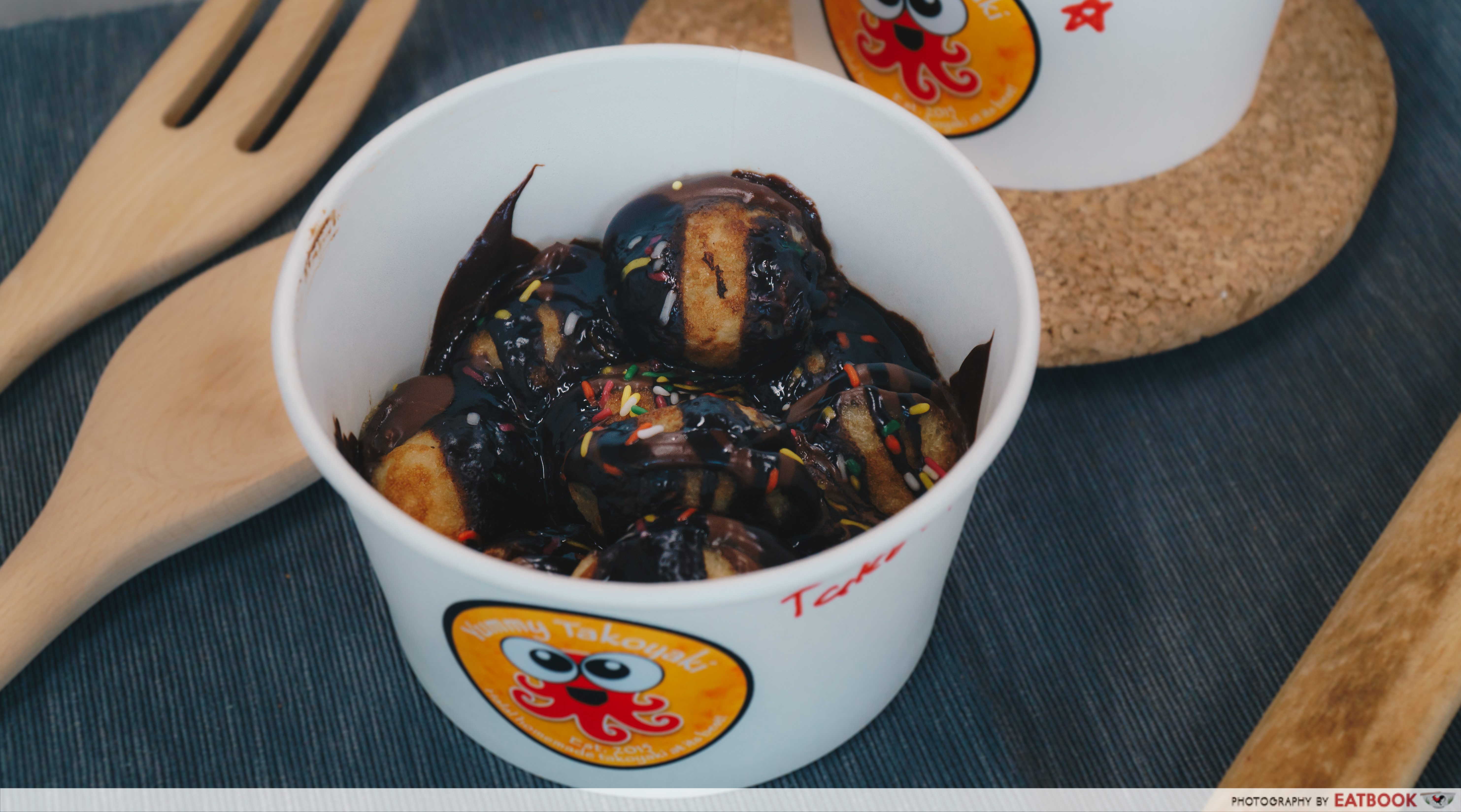 Besides savouries, Yummy Takoyaki also offers sweets like Tako-Tella ($15 for 10 pieces). It was stuffed with Nutella in its core instead of the typical fillings. The pieces of freshly made balls were drizzled in chocolate syrup and decorated with rainbow sprinkles. It was bursting with rich, Nutella as my teeth sank into it. The pillowy takoyaki soaked up the chocolate syrup, adding more chocolatey goodness into every bite.
Ambience at Yummy Takoyaki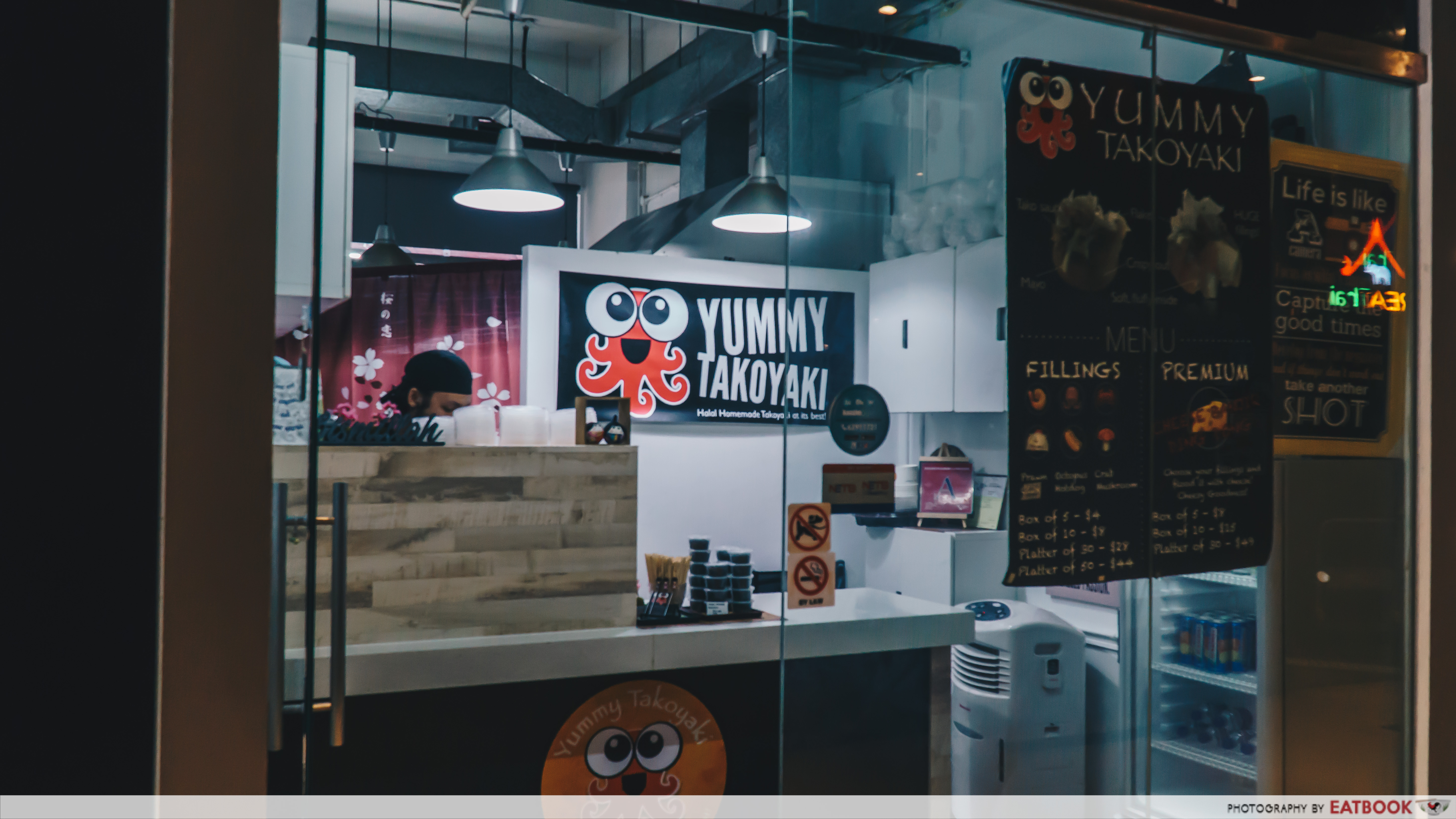 Tucked away on the first floor of East Village, Yummy Takoyaki is hidden from the public's eye. Unlike other eateries, you can only buy take-outs as they do not have tables for you to dine-in due to the limited spacing. We brought our food back to our office to share with the rest of our team. If distance is a problem, they do offer deliveries as well! As the takoyakis are freshly made upon order, you can expect some waiting time if you're planning to drop by.
The verdict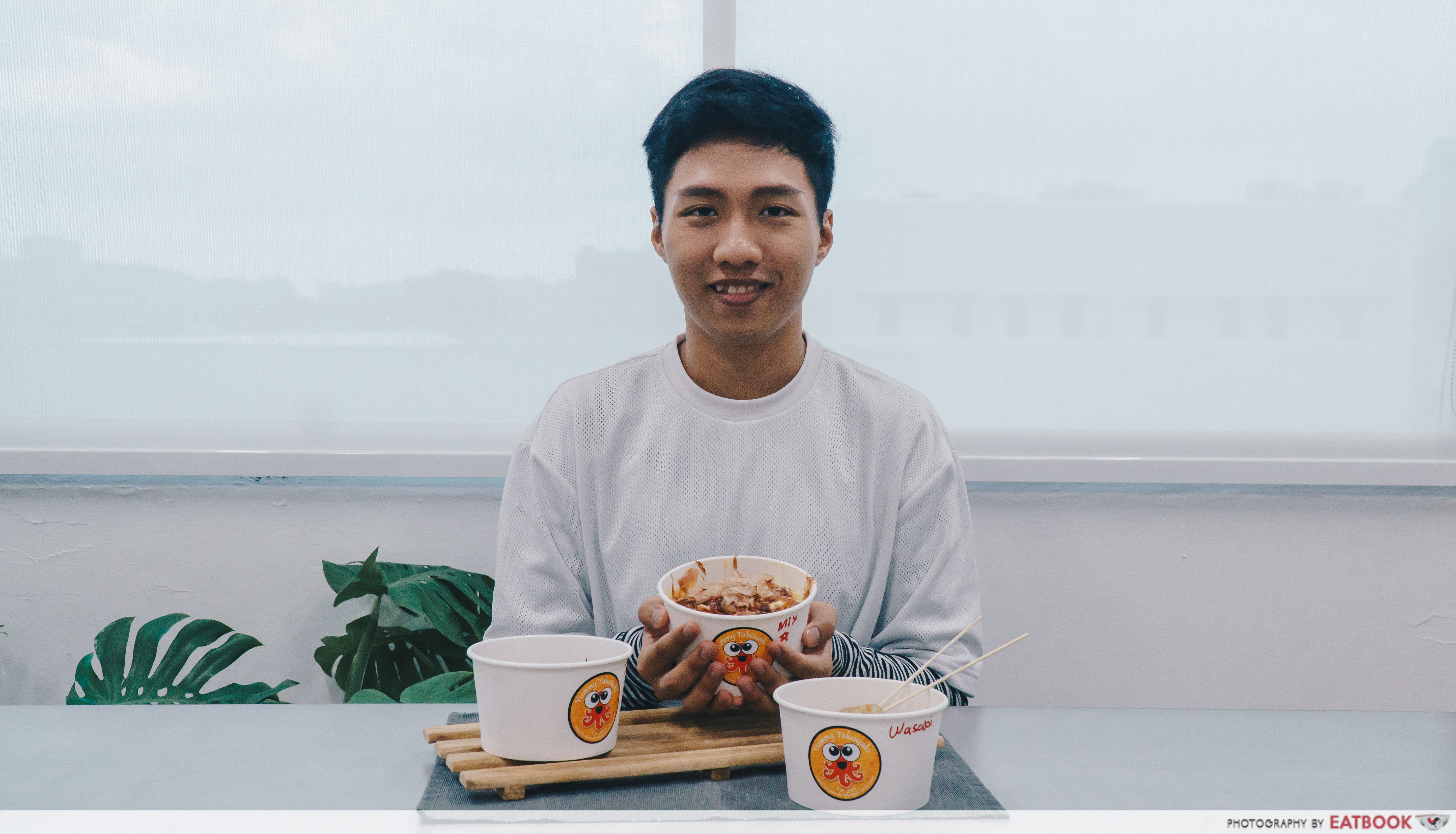 On the whole, we really liked the food from Yummy Takoyaki; even to the point where my colleagues were fighting over a piece of the Cheese Banjir Takoyaki. Their grub is perfect to be shared during occasions like potlucks and gatherings. I would recommend them to my friends. I now know where to get my takoyaki fix the next time I crave for one.
If you're still around the area, check out The Burning Oak and Mike's Caribbean Food across the road!
Address: 430 Upper Changi Road, #01-61, East Village, Singapore 487048
Opening hours: Tue-Sun 12pm to 8pm
Tel: 9337 9195
Website
Yummy Takoyaki is a Muslim-owned eatery.
This is an independent review by Eatbook.sg.
Summary
Pros
– Unique takoyaki flavours
– Great for sharing
– Delicious cheese banjir takoyaki
– Nett pricing
– Offer delivery services
Cons
– Tough beef slices
– Not spicy enough
Recommended Ingredients: Cheese Banjir Takoyaki ($15 for 10 pieces), Tako-Tella ($15 for 10 pieces), Wassupbae Takoyaki ($15 for 10 pieces)
Operating Hours: Tue-Sun 12pm to 8pm
Address: 430 Upper Changi Road, #01-61, East Village, Singapore 487048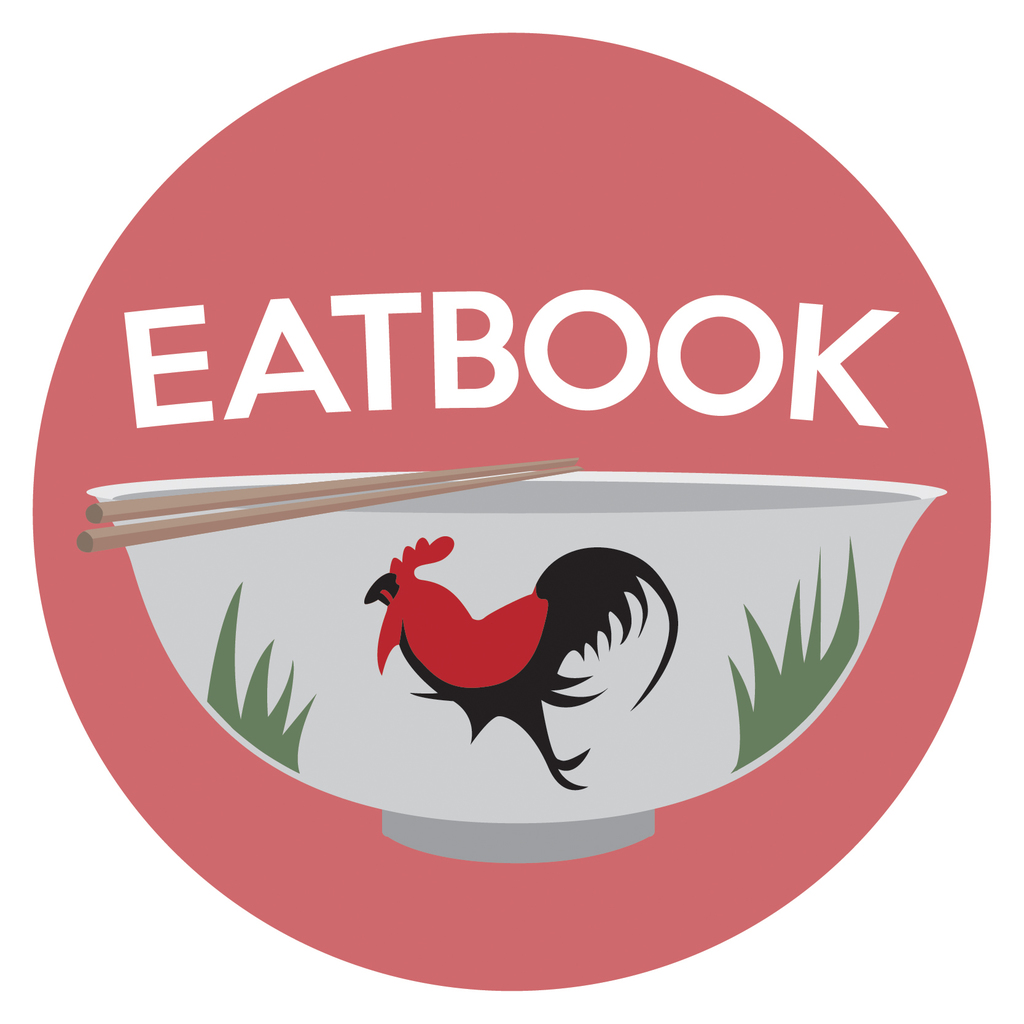 Drop us your email so you won't miss the latest news.